Read this post on TravelFeed.io for the best experience
---
We were traveling to Istanbul, Turkey in October 2019. I have already told about the beginning of the trip in previous posts. I am going to write about our trip to Turkey part by part on Travelfeed. To visit Istanbul, we had to take a flight by Airasia from Banda Aceh to Kuala Lumpur. Upon arriving in Kuala Lumpur, we had to be transit there for about 4 hours to have our direct flight to Istanbul by taking Turkish Airline.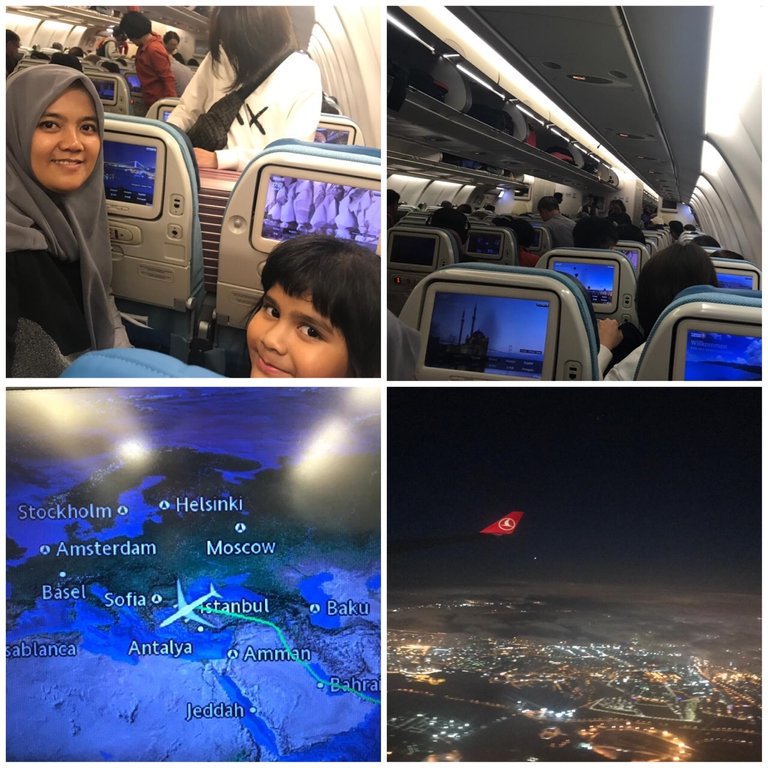 Honestly, it was our first time to take Turkish Airline and our very first time to visit Turkey, a country in two continents. And it was the longest ever a flight I've take. It was about 11 hours flight. I traveled to Istanbul with my wife and two kids, as well as a friend of mine with his wife and three kids.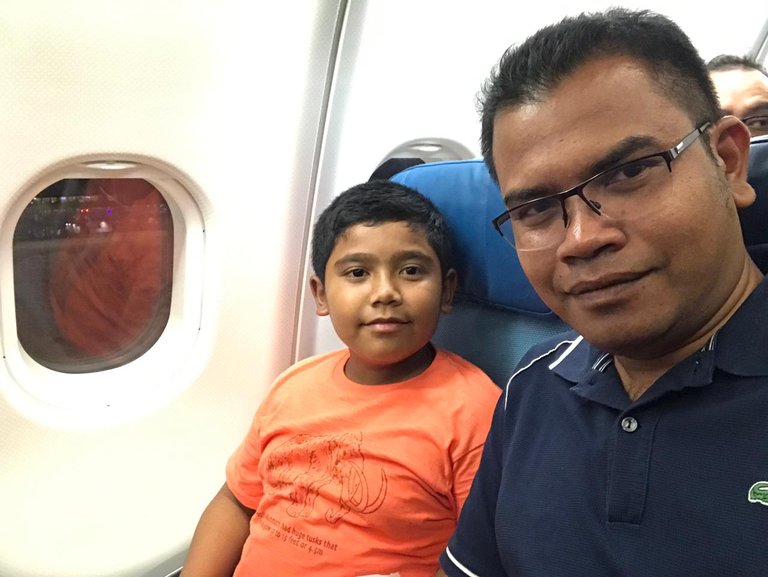 We took an Airbus aircraft. After boarding, we started flying. And we were grateful the weather was very good. It was in October, it should be rainy season in Southeast Asia and Autumn in countries with four seasons. 
Our flight was definitely smooth with only very little turbulence. We were really enjoying our flight. The flight attendants were also very friendly.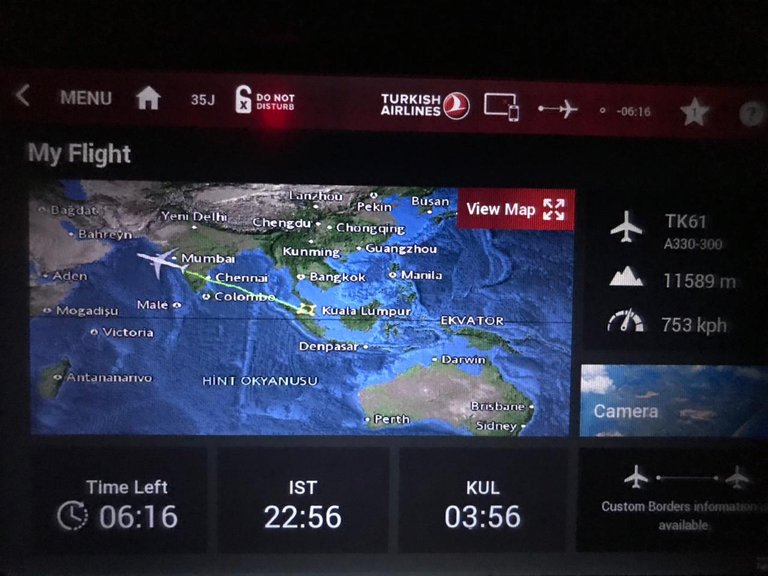 During the flight, we were having some meals. Since we took Turkish Airline, most of foods and drinks are halal. So we were not worried about that. 
In-flight Meals
There were several options of menus. We may look at the simple menu list to select what meal we like.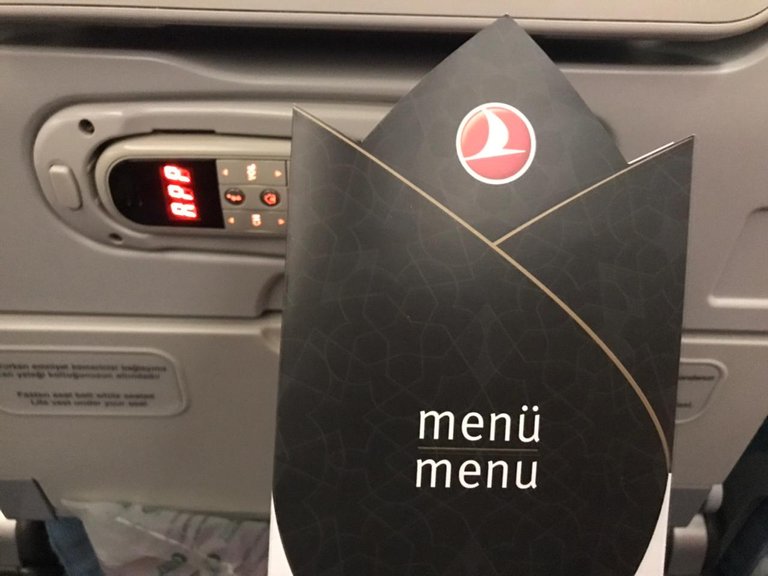 There are Green salad with prawns, Grilled chciken breast and eggplant salad, Beef burger, Orecchiette with parmesan tomato sauce and before landing we would have Seasonal fresh fruits, Scrambled eggs, and Assorted cheese.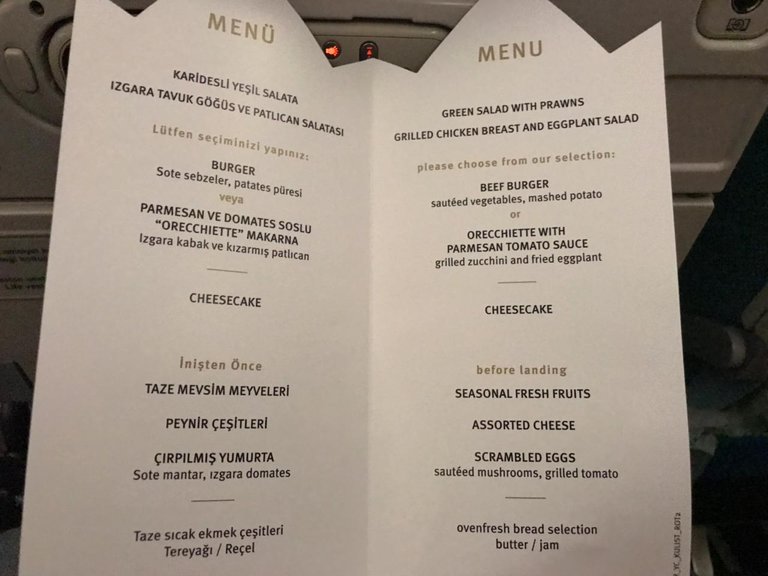 Here was our selected menus. I think it was good for us.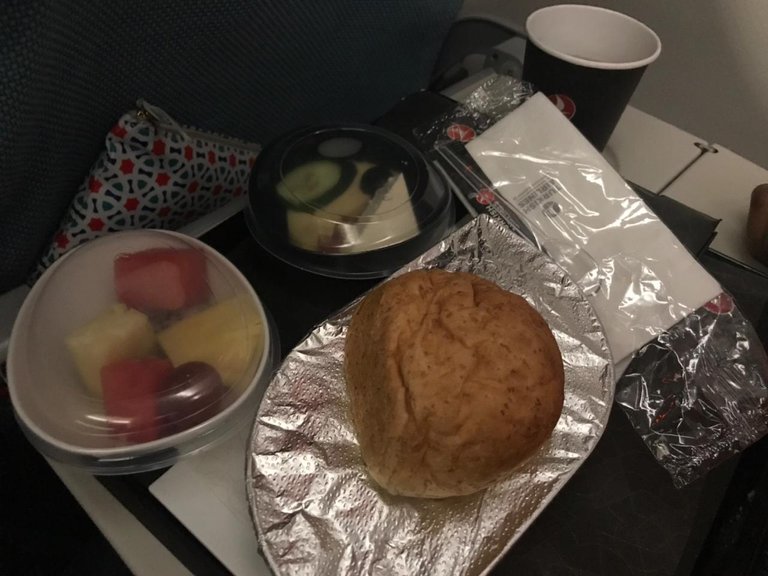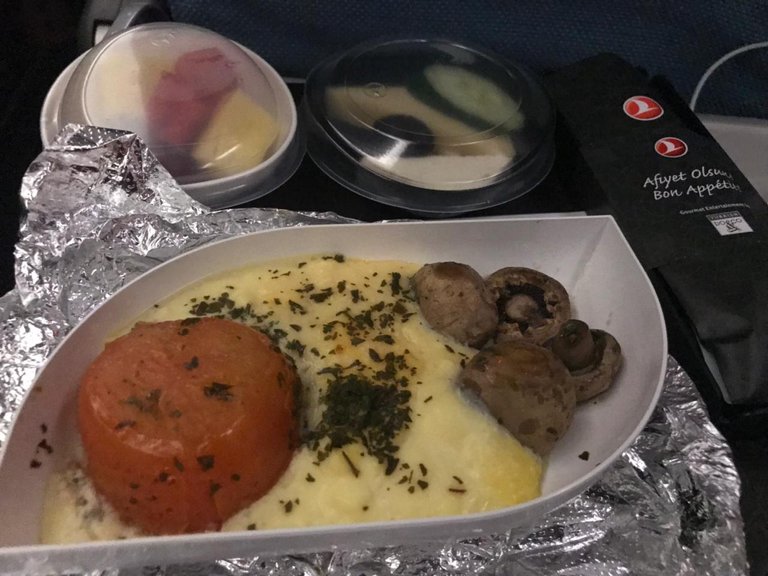 The flight goes smoothly. After having our meals, the cabin lights was turned off again.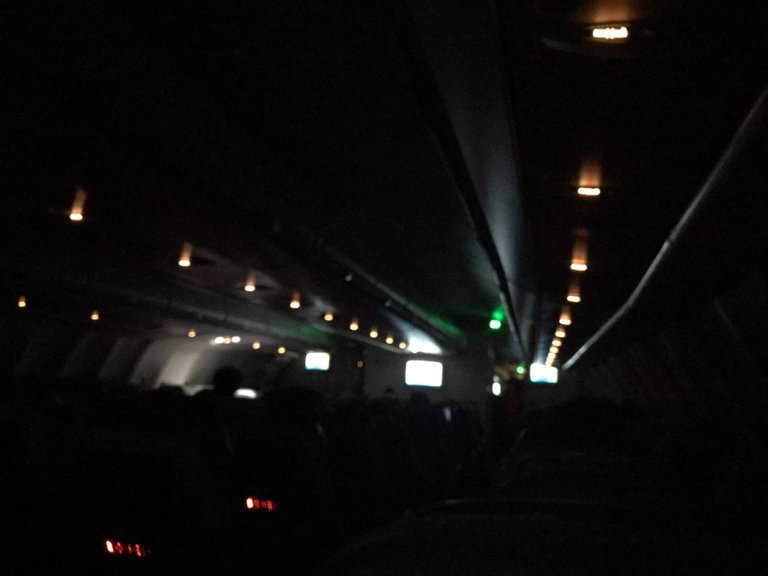 You know, I am very difficult to sleep during a flight. So, it's good to listen to music or watching movies.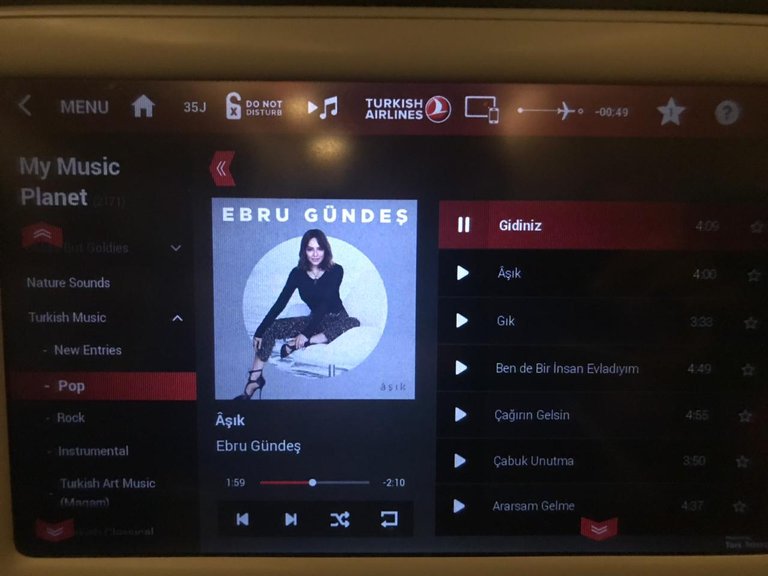 After several hours flying, I looked at the map that we were already above Mumbai and it was about 6 hours left.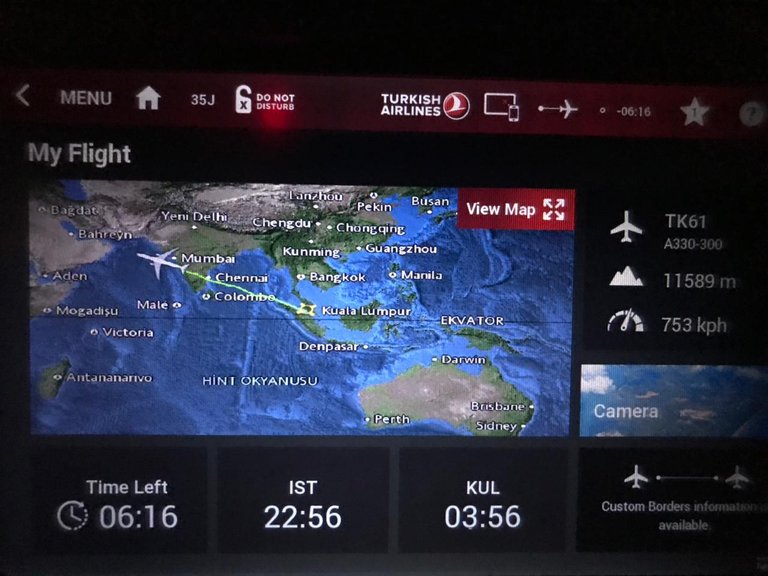 The flight was pretty long. I started having back aches. Then I just got up and walked around the cabin for a while. Few hours later we were arriving above Bahrain, and it's about 4 hours left before landing in Istanbul.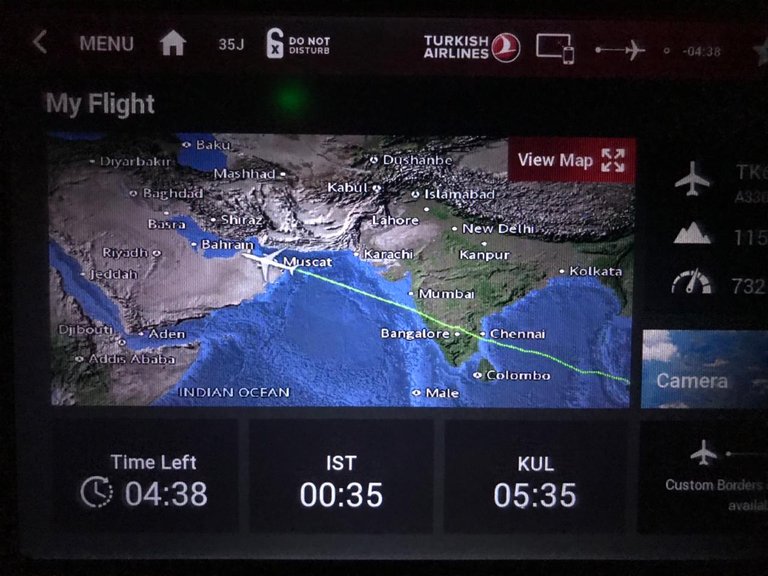 I guess I got sleep for about two hours, and I woke up when the flight attendant served our meals before landing. 
Not so long after the meals, we were almost arrived in Istanbul. We were really excited.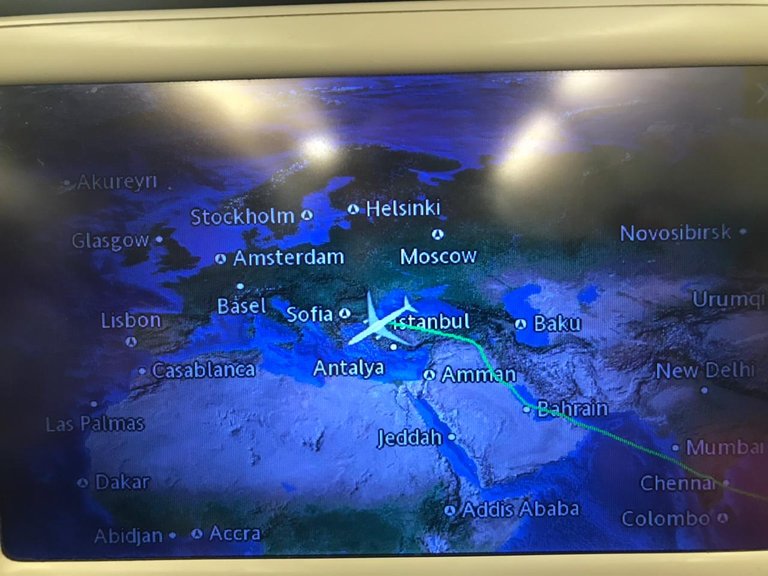 I could start seeing the city from above. It was still dawn and the lights were still on throughout the city.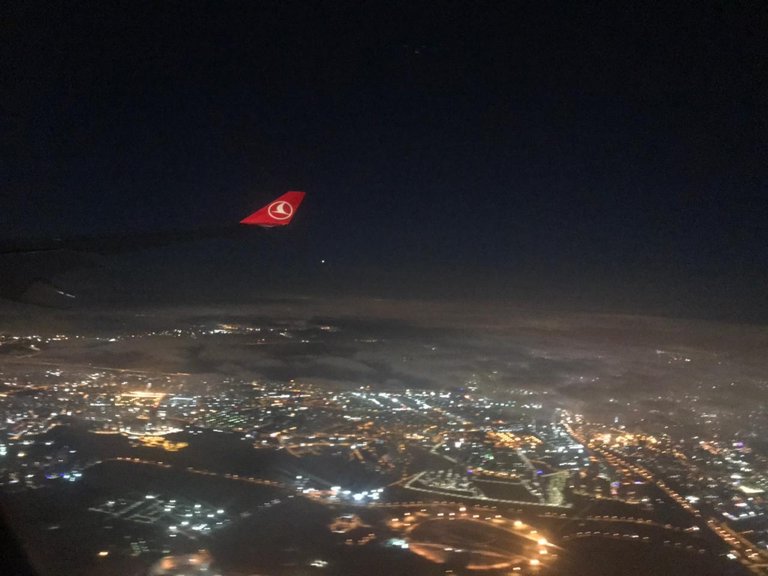 And finally we were landed safely in Istanbul. That was a great moment for us traveling to Turkey for several days before we departed to Saudi Arabia for doing pilgrimage. 
---
View this post on TravelFeed for the best experience.