Night at Lavender field - Leb'yazhe, Kharkiv Oblast, Ukraine
I never thought that I would visit the lavender fields at night. It was beyond my imagination, even such kind of experiences was never in my mind. I am not a crazy fan of lavenders, I just admire the sweet strong fragrance of lavenders. I told you before that I am from that country where 80% of people don't know about lavenders and in my native country lavenders never grow. So, some of us only have seen lavender fields in pictures that's it.
I personally use a lot of products of lavenders but of course, they are not natural and pure, only fragrances with chemicals. I remember last year I have bought aromatic lavender oils for myself and that time I smelled the pure fragrance of lavenders. It was so strong and I have that oil still.
So, you can imagine how the entire field with thousands of lavenders smells and looks like. As I have said, the scent of lavenders is so strong that you can't spend your whole day there in the field. I was having a little bit headache because of the powerful scent.
Let's talk about the project and madness...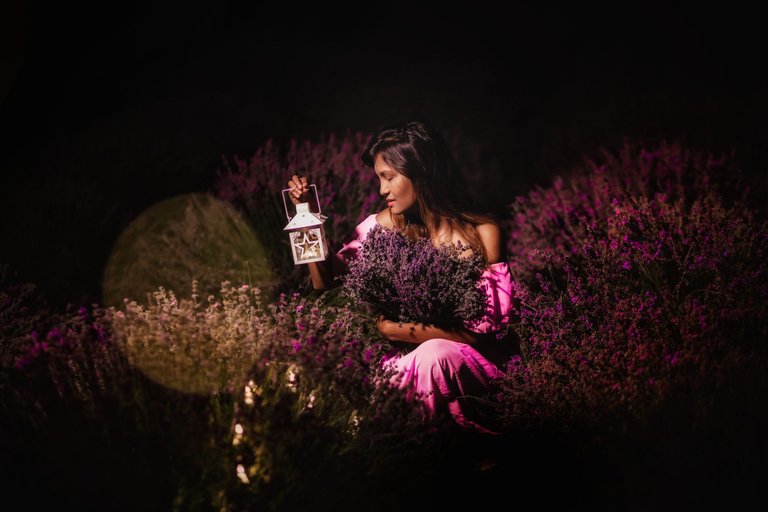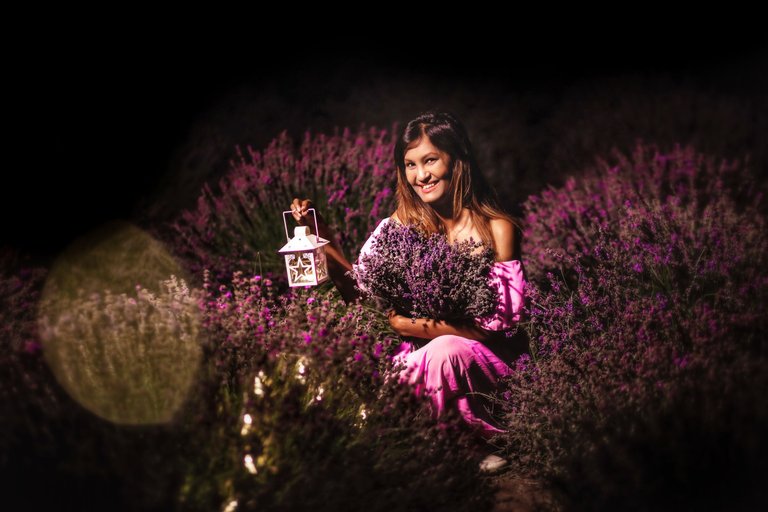 This was an experimental project and I was part of it. I have been working on different types of projects together and this was one of them. Purely experimental and I had no idea how things gonna turned out.
I have never done a night photoshoot before and shooting in lavenders field at night is kind of crazy. Because of my dark skin, I never thought about night shooting or any kind of experimental theme at night. I avoided it honestly but it was my friend who kinda inspired me to work on this project.
Sometimes challenges are good and leave nice experiences in life. This was pure madness and I did this work for fun. I was in the same field before but it was in the noon so I also wanted to see how the darkness of the village looks like. Also, wanted to gather unusual experiences.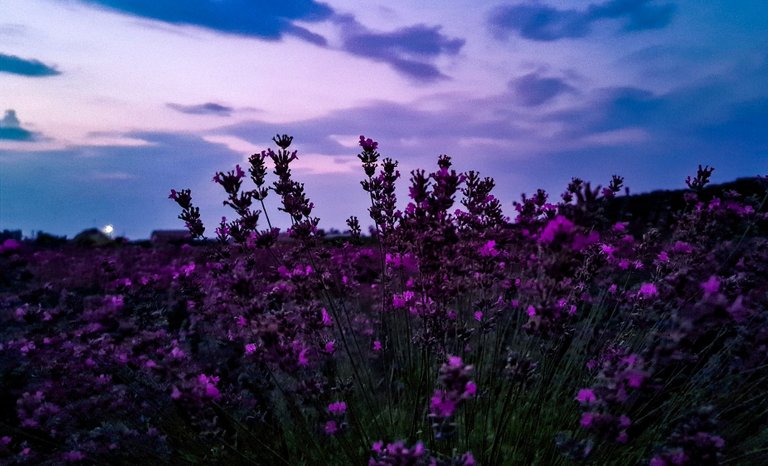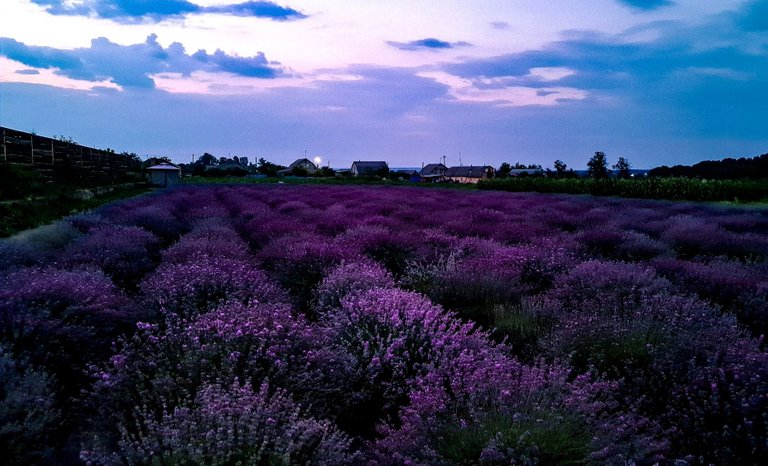 It was around 8.00 pm when we reached the location. The sun was already said goodbye to us and slowly darkness was covering the entire atmosphere. I was hearing the intense sound of the bugs and was smelling the wildness of nature. And of course, the intense scent of lavenders welcomed us. We were 5 people in total and it was teamwork.
The night pictures are not as stunning as daylight pictures but for the experiment, I somehow forgot that I was in the middle of the field at night.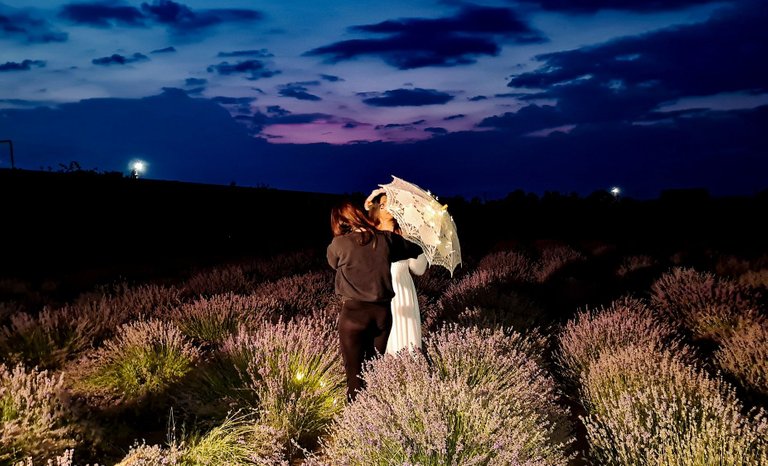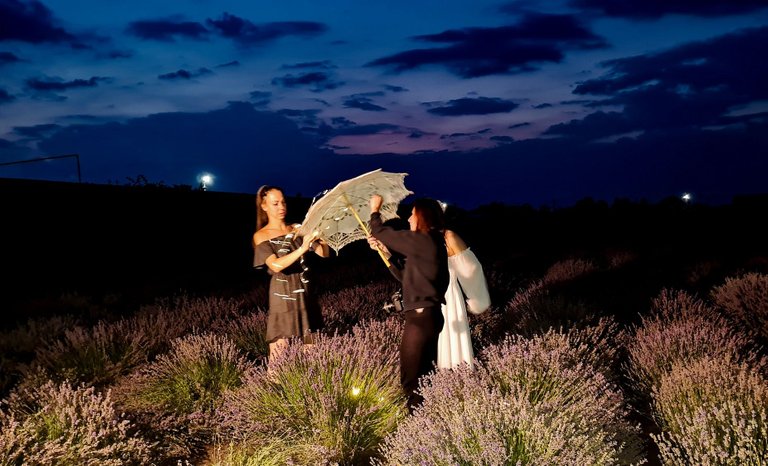 The team soon started their work and created a nice setup with prompts asap. We had no idea what was waiting for us there. After spending some time, soon mosquitoes started welcoming us and they seemed really happy to see the fresh blood. It was so hard to stand in the same place for a certain amount of time because mosquitoes were continuously biting us here and there. No matter how much we tried to avoid mosquitoes, there were thousands. After sometimes I started hearing the buzzing sound of mosquitoes and noticed my whole body.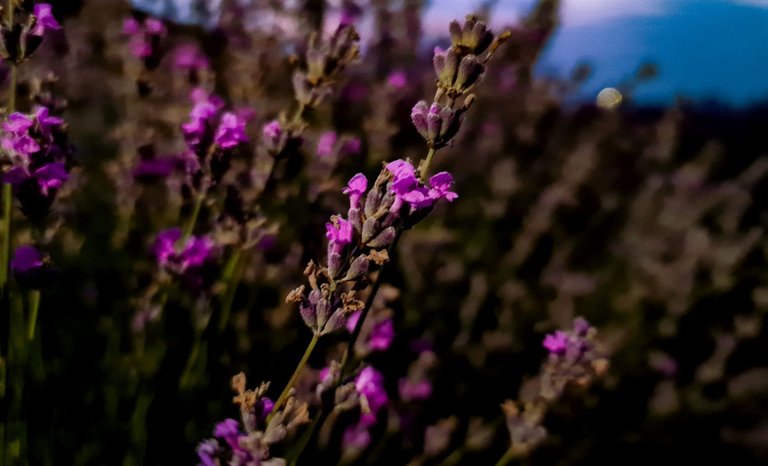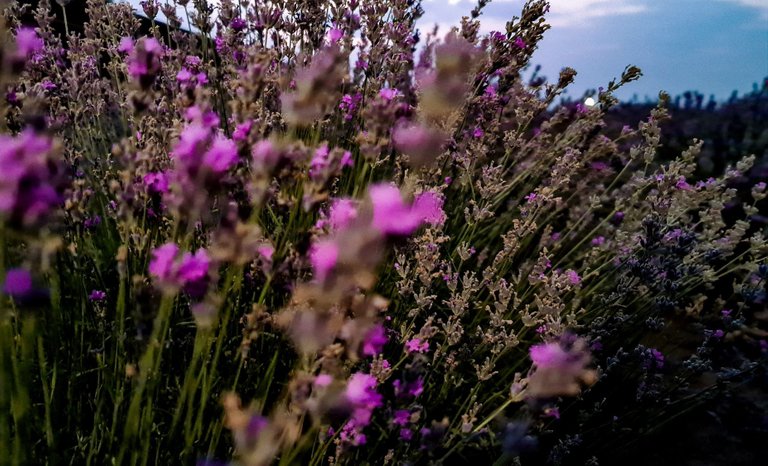 Here are some pictures of lavender that I tried to take at night. It was so hard to take nice photos of lavenders because of the darkness. Another fact was, the lavenders were dried already and were ready to cut down. So, it was a day before cultivation when we were there.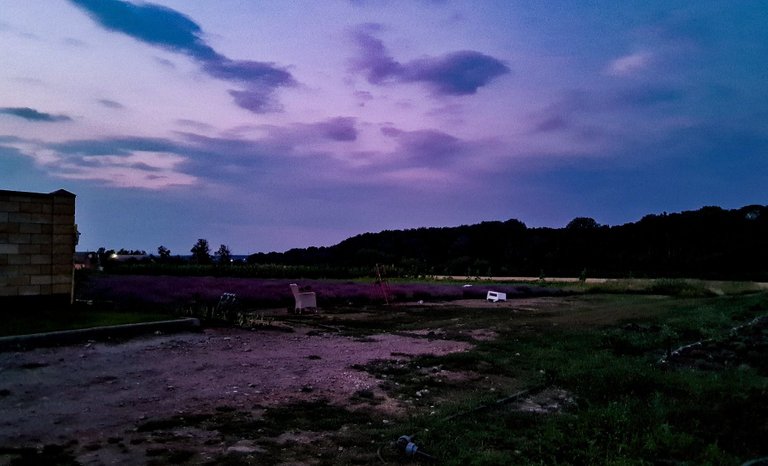 It was very hard to see lavenders, I mean you can't even see the field in darkness. I just followed the fragrance of lavenders and understood where the field is. The purple beauty looked so fade in the dark...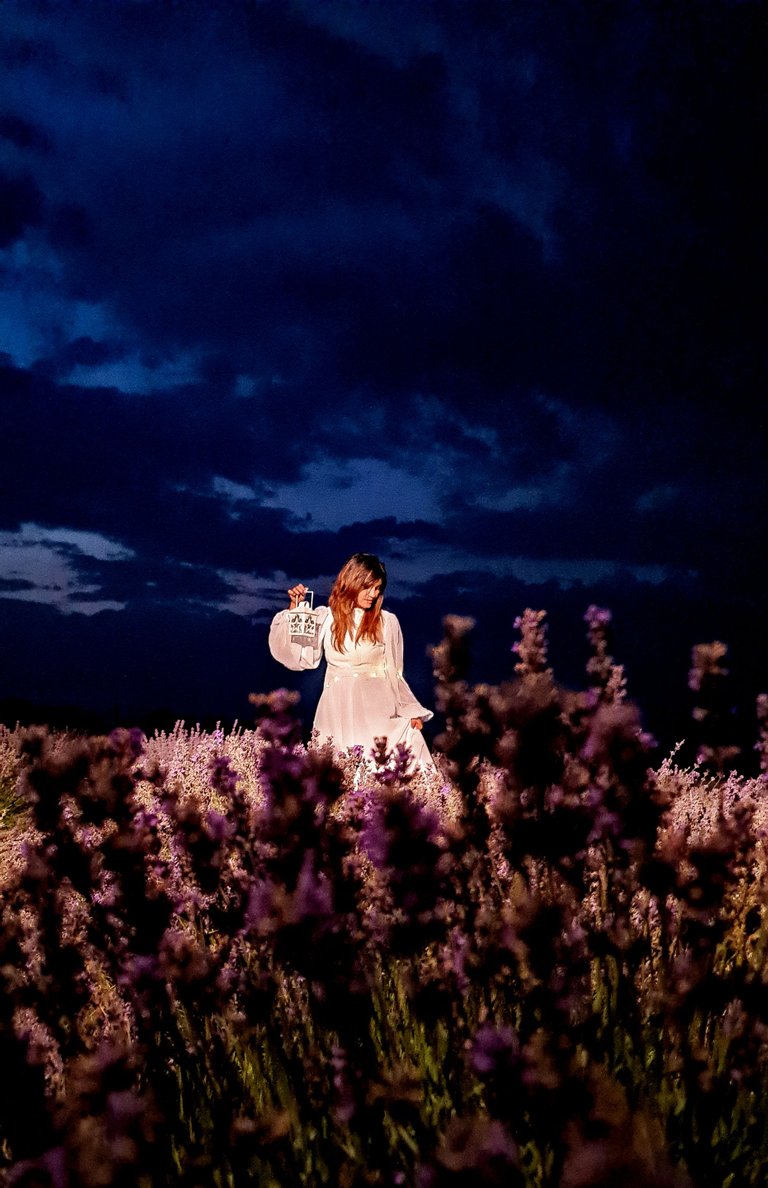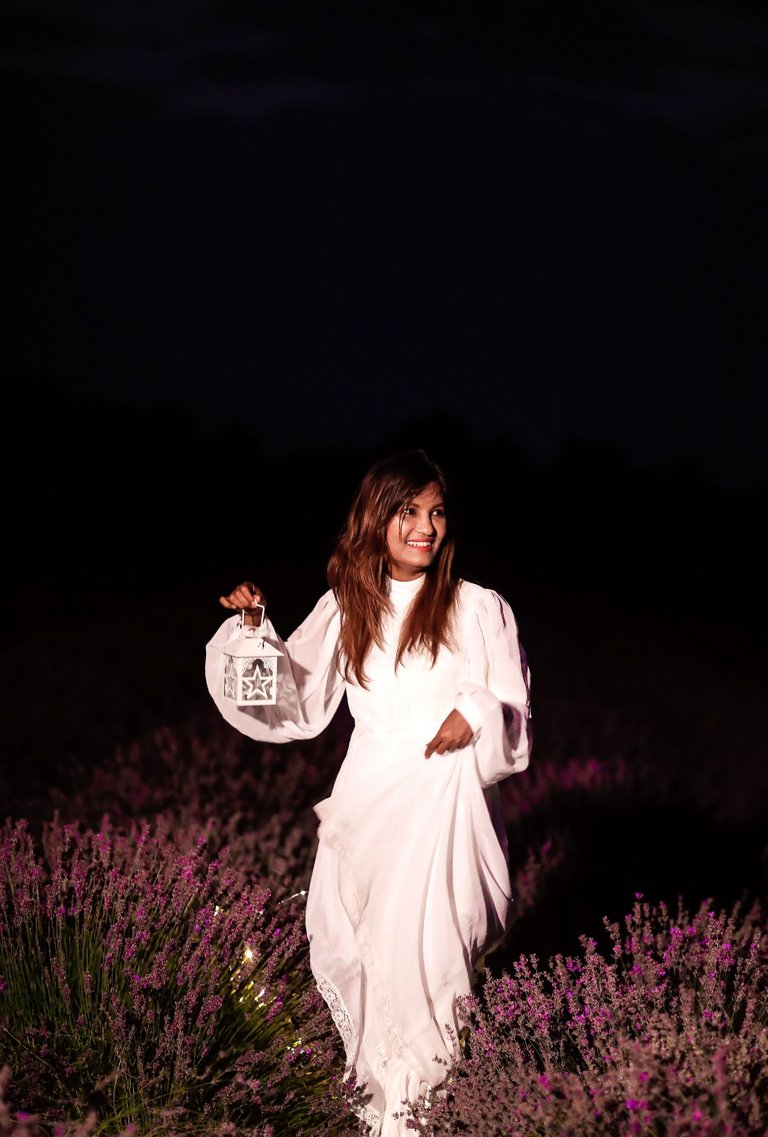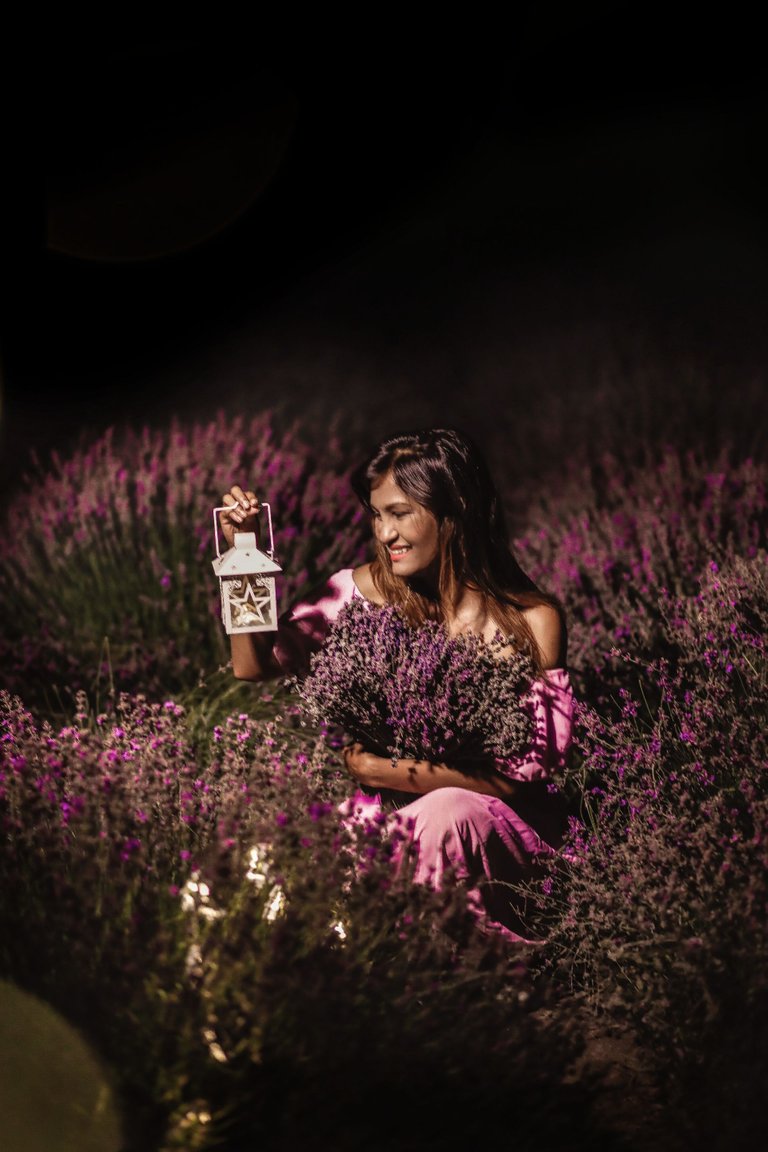 The photographer and the entire team have done really a great job. They were friendly, welcoming and invited me as a part of their team. Many pictures turned out quite well and it was beyond my expectations. As I have never experienced such kind of moment in life so everything was new to me.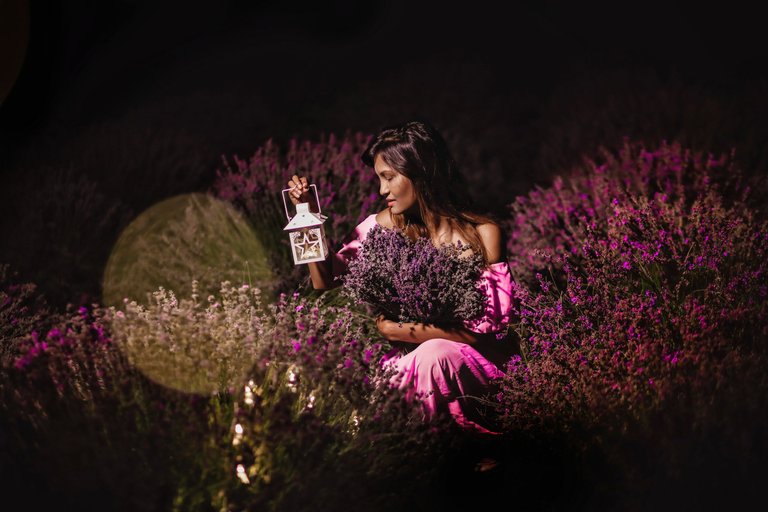 Also, we faced some technical difficulties as well but in the end, all went well. It was an unusual moment especially for a person like me who had never been into a field at night.
This experience is precious and I am glad that I took this challenge in life. Otherwise, I would have never imagined how it feels to be in a lavender field at night...
By the way, I have suffered a lot later because of the mosquito bites...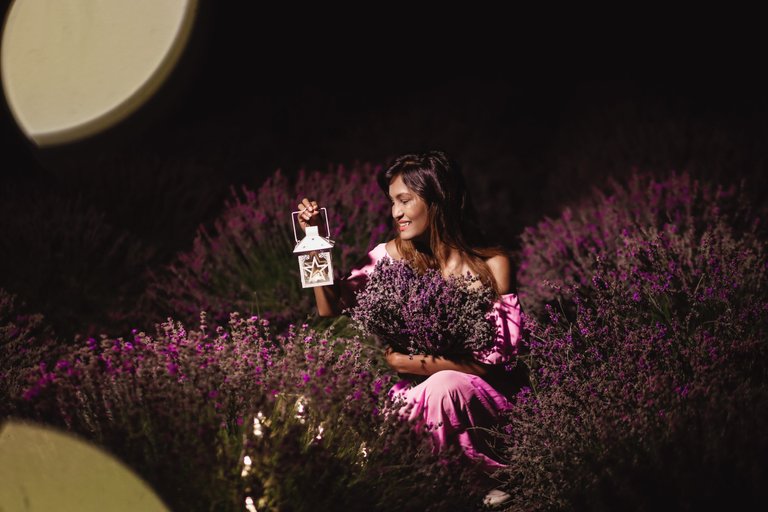 Do you want to go to the lavender field??
Until next time... Have a nice day everyone...
Thanks for reading my blog...
---
Love
Priyan
---

---
Explore Life with Priyan...
---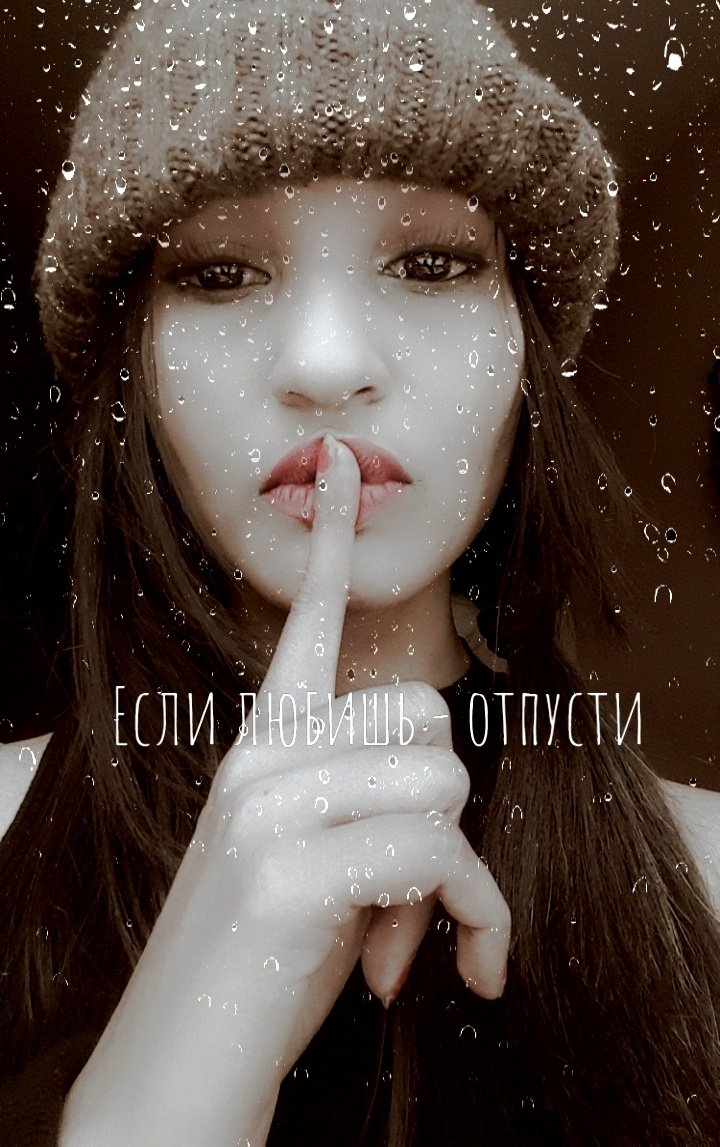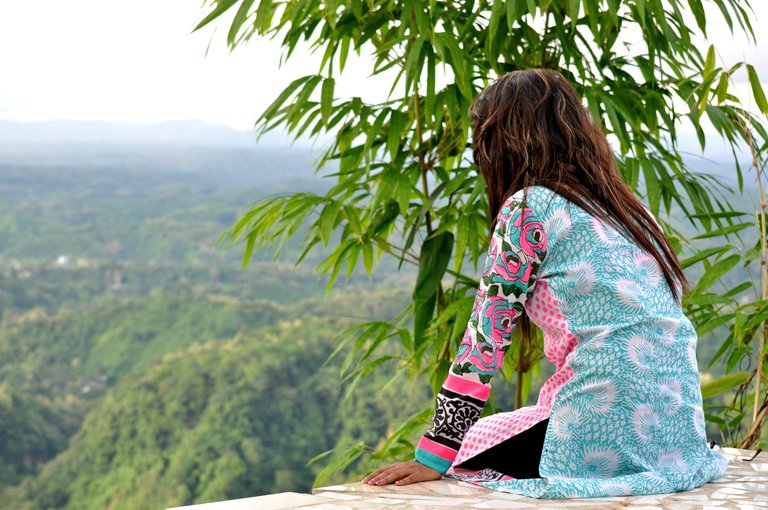 "I am @priyanarc... An architect, a dreamer, and a passionate writer who loves to write about life. I try to present my own perspective and experiences. Please leave your feedback and criticism because it's the only way I can know and reach your mind and thought easily..."

---
Find me on youtube...
Don't forget to subscribe to my channel...
You can find me on Twitter...
Original post written by @priyanarc...
All the pictures used are captured by the author...


If you want this kind of GIF for yourself, Let me know...
---
---
---
---