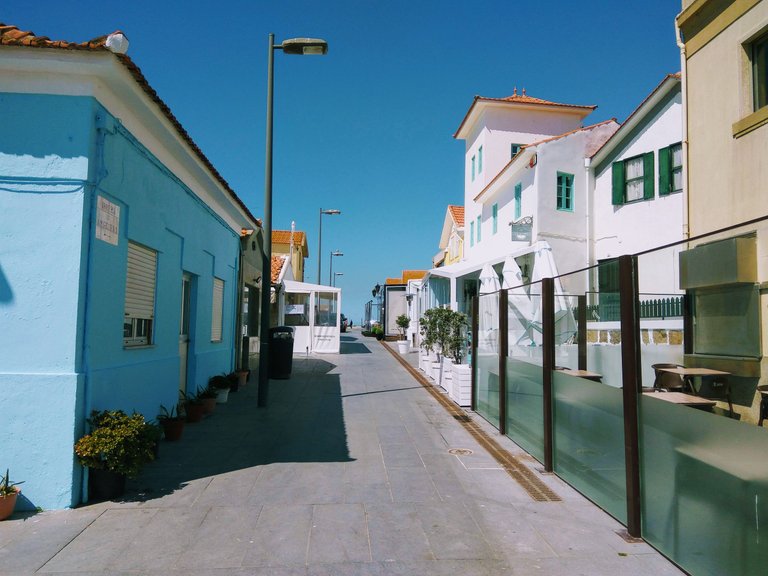 Today during the day I went for a walk through the streets of Angeiras. Here in the area that has enough restaurants the houses are low and has very strong colors that looks good with the panorama of the sea in the background.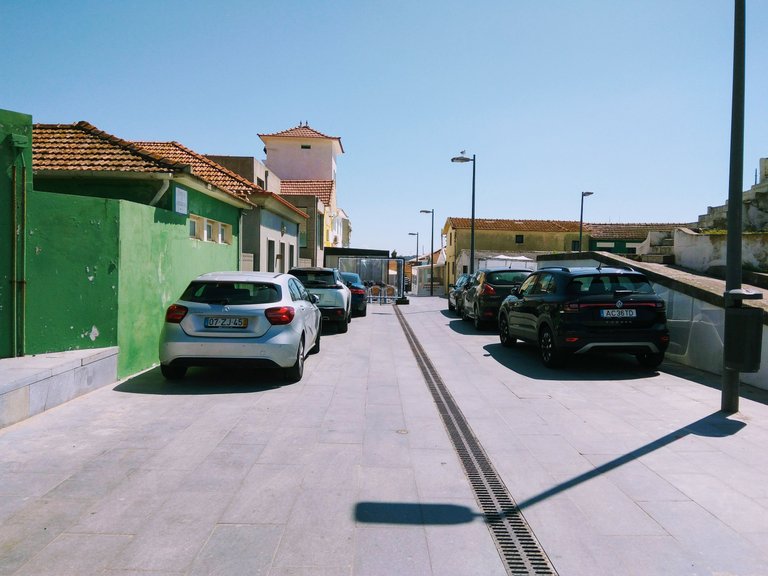 Here in these streets I feel like I had on vacation, a relaxing place and smelled the sea and fish. Angeiras is a place that I really like to spend my weekends in the spring and summer. In winter it is already a little cold to come to give rides through the streets and with the sea bisa.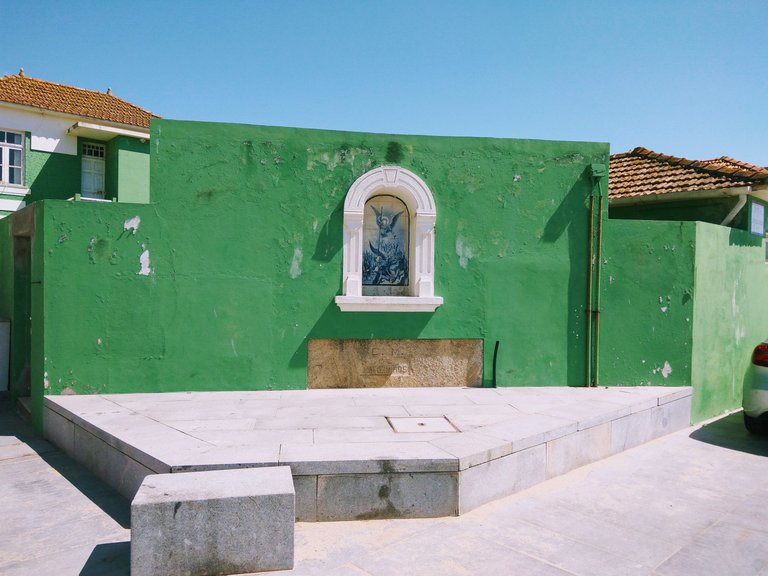 In this image is a place simply with an image of a saint, by chance I do not know what the saint is but I will try to find out for a day to put here in the article. Again strong color a garrido green which is not very normal to see in houses.
I had to continue to photograph this house, much due to the permonor of what's over the front door. If you repair the photograph has two hacks or faces at the entrance, I do not know the meaning, but it caught my attention because it is nothing normal to see this in the houses around.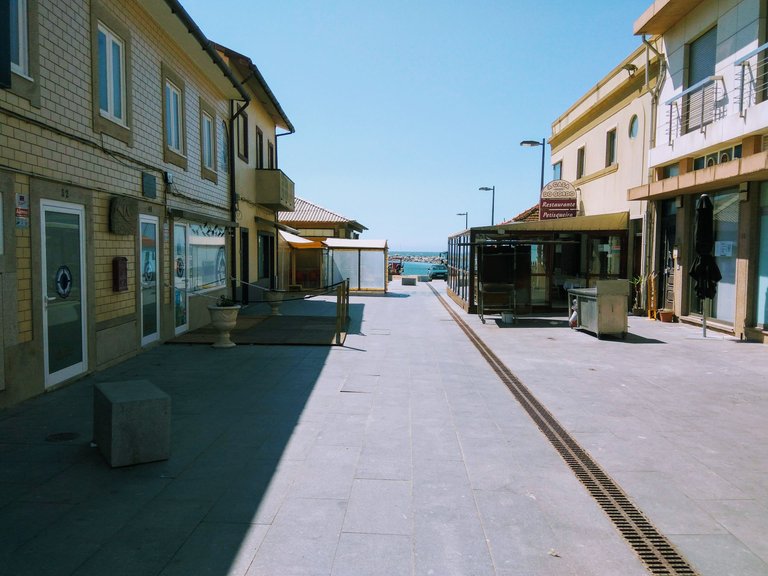 Again a street full of restaurants, and in the photograph the right side restaurant has a barbecue where outdoors also cook the fresh fish that is caught by local fishermen. Come to this place and do not eat fish is like not visiting Angeiras.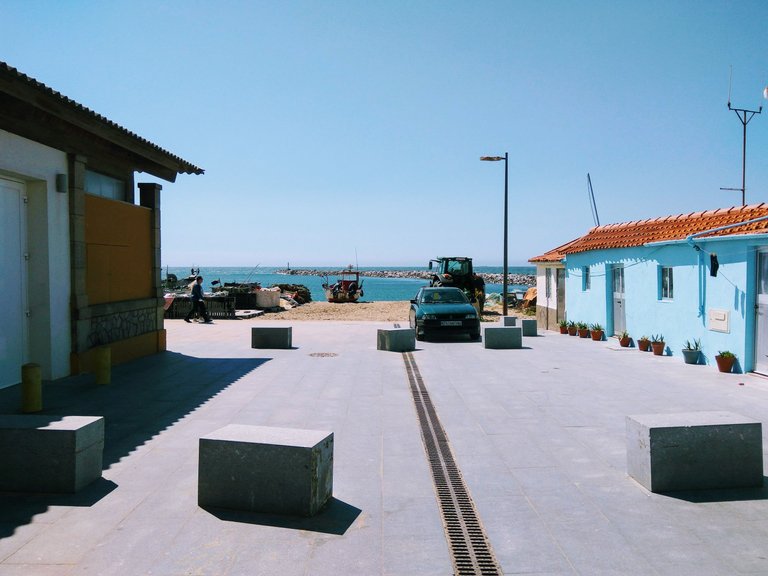 After leaving the streets of Angeiras full of restaurants, you have seen that they were all empty because it was not yet allowed to open the restaurants. But now we have returned to have restaurants, cafes etc... open so visit Portugal can already eat rested in the various typical restaurants from here.
---
➡️ Twitter
➡️ Brave Internet Browser
Visit Portugal & Stay Safe
Images © 2021 @portugalcoin | All Rights Reserved
---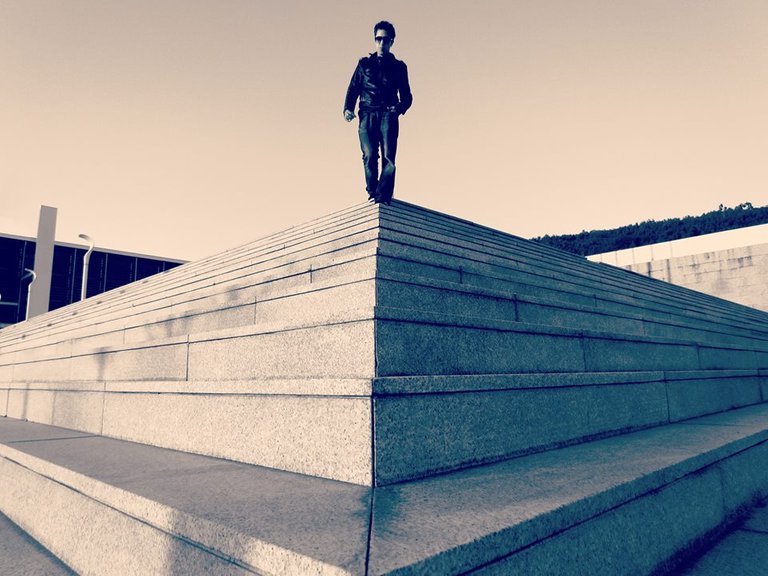 Portugalcoin 🇵🇹
WELCOME to my blog on Hive blockchain. Here you will find several trips I take in Portugal and information about the main monuments, squares, streets, palaces...
Hug from PORTUGAL 🇵🇹🙏!
[Hive original]