Introduction
Hi everyone @LivingUKTaiwan with today's edition of the #TravelDigest. Today for our Top 3 Pinmapple posts, we're going to three beautiful places in Europe. First of all, we're going to a very photogenic village in Austria, then a charming port in France and finally to the famous Lake Bled in Slovenia. I'm sure you will fall in love with Europe afterwards if you haven't already. And don't forget to check out the rest of our curated posts to drop them some support! Thanks everyone!
All featured posts are visible on the
Editors Choice Map
and upvoted by
@pinmapple
,
@blocktrades
,
@theycallmedan
and the curation trail. For more travel digests check out
#traveldigest
.
---
Our winners today 🍍
🥇 Austria's most photogenic village "Hallstatt" by @hasan706
" Hallstatt is popular for its salt mining history and one can get to the mining site or upland valley by using the funicular. The Hallstatt upland valley provides stunning views of the mountains and lakes, as well as insight into Hallstatt's history. I couldn't visit the mine because it was quite expensive for me, but I did get to enjoy the viewing platform. The observation deck is shaped like a triangle, the point hanging off over the edge of a cliff."
This post on Pinmapple - This user on Pinmapple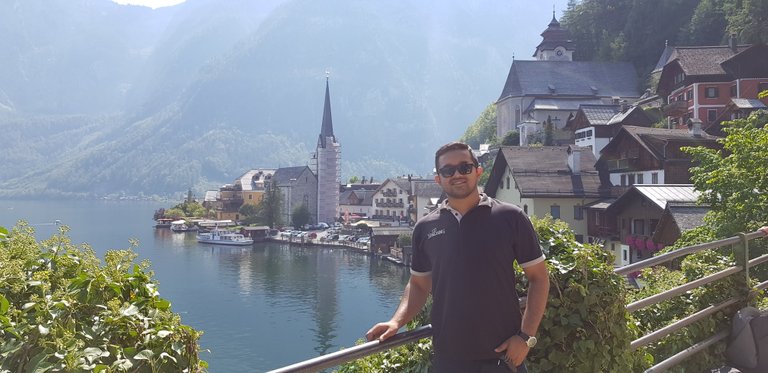 ---
🥈 Port town of Auray and the stone fields of Carnac by @katrin-lux
"What you should definitely see when you are in Auray is the weekly market. This always takes place on Mondays in the upper town. A little tip: If you arrive by car like us and want to visit the market, you may not find any more space in the center of Auray. In that case you can use the parking lot at the Gendarmerie on Rue de la Forêt. Just walk towards the center, in Auray you can hardly get lost because of the different heights ;)"
This post on Pinmapple - This user on Pinmapple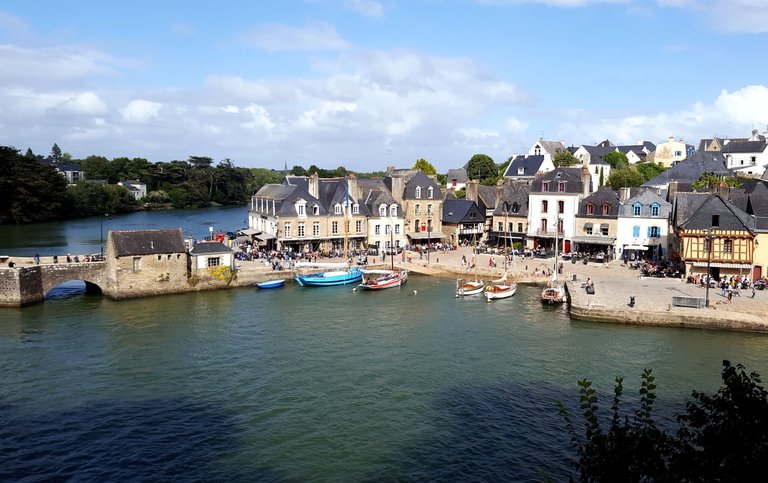 ---
🥉 Lake Bled, Slovenia - City to City Tour 019 by @fronttowardenemy
"We saw lots of people fishing on the lake as we walked around it. And it's no wonder. You can see the fish right there in the water. It makes me wonder if it would be easier to use a spear gun and just shoot the fish that you can see swimming in the water. Or maybe a net would be more effective. Some parts of the walkway surrounding the lake go out onto the water. Most of it is on land, but this area was pretty cool."
This post on Pinmapple - This user on Pinmapple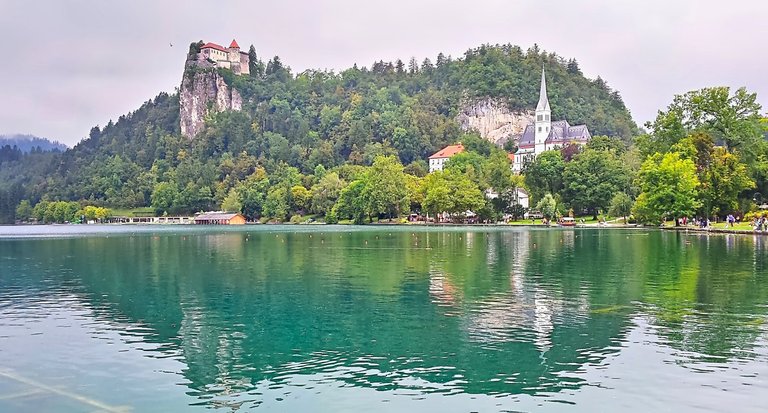 ---
Honorable Mentions
---
Support pinmapple and Haveyoubeenhere
The more support we get, the more we can give back! Want to help?
Vote for our proposal!
Delegate to Pinmapple!
Follow our curation trail
Upvote the Traveldigest
Did you know we made an awesome mobile application for the travel community?
Join over 400 travelers there!
You can use it to post directly to Hive and Pinmapple!
Want to know more about what we're up to next?
Join our Discord
Follow us on Twitter
Join us on Facebook
Want to learn a bit more about our projects?
Learn more about Pinmapple
Learn more about Haveyoubeenhere