Introduction
Hi everyone! It's @LivingUKTaiwan here with the weekend edition of the #TravelDigest. It's a short and sweet edition today, perhaps because the chain is still not fully stable yet and everyone is taking a short break? Hopefully we'll see everyone back very soon.
All featured posts are visible on the
Editors Choice Map
and upvoted by
@pinmapple
,
@blocktrades
,
@theycallmedan
and the curation trail. For more travel digests check out
#traveldigest
.
---
Our winners today 🍍
🥇 Sixty million years and counting by @galenkp
I really liked these boulders, as much as a person can like a boulder I mean. They're really nicely shaped, almost totally spherical and the way they're dotted about and seem so out of place leaves the beach with an otherworldly feel. It's a very popular spot though and is visited by tourists and photographers alike and some of the post cards found at the shop above the beach are spectacular...No spectacular photography from me though.
This post on Pinmapple - This user on Pinmapple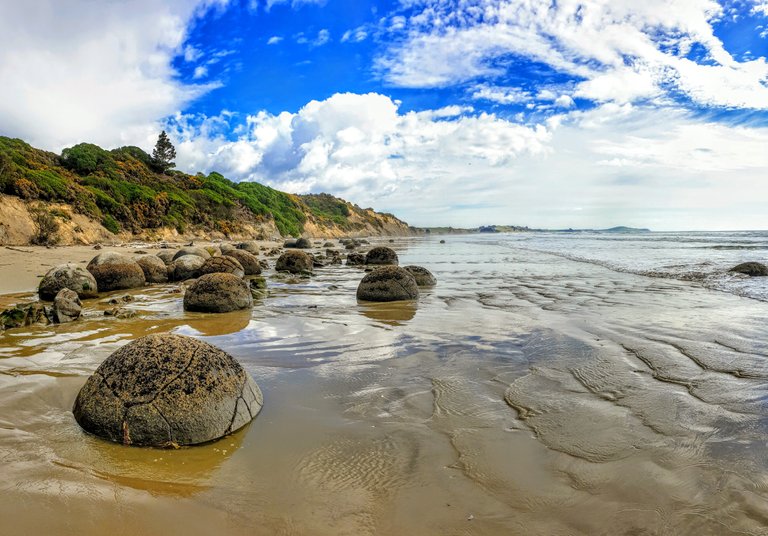 ---
🥈 Malaysia Borneo, Bohey Dulang - little-known tourist regions, My trip to Borneo by @marianomariano
The whole thing takes place under the guard of an army armed with live ammunition weapons. These are security measures to prevent kidnapping tourists - the Philippines is in the close vicinity, where Muslim terrorist militias are stationed. Therefore, this protection was advisable. After we got there, we already knew that it is not just any place. We were breathtaking, wonderful views, clear water - poetry!
This post on Pinmapple - This user on Pinmapple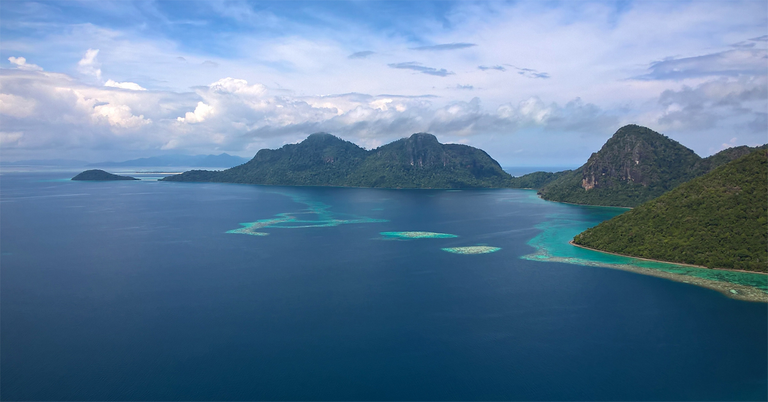 ---
🥉 Odessa guidebook: Must-see places #1 Pushkin's shadow by @scrodinger
By the way, about the installation of this monument there were very active protests by some residents and various organizations who believed that the idea of ​​the monument is not original in itself, that the location of Pushkin's image in the sidewalk will make him the object of vandal attacks, and the fact that pedestrians will be able to pass directly on the image of the poet, is an image of his memory.
This post on Pinmapple - This user on Pinmapple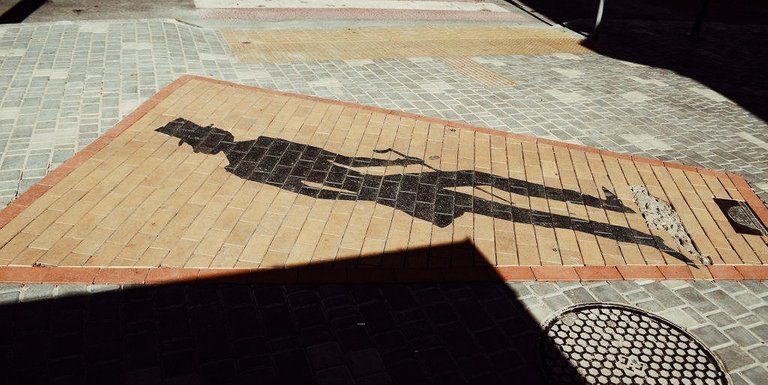 ---
Honorable Mentions
---
Support pinmapple and Haveyoubeenhere
The more support we get, the more we can give back! Want to help?
Vote for our proposal!
Delegate to Pinmapple!
Follow our curation trail
Upvote the Traveldigest
Did you know we made an awesome mobile application for the travel community?
Join over 200 travelers there!
You can use it to post directly to Hive and Pinmapple!
Want to know more about what we're up to next?
Join our Discord
Follow us on Twitter
Join us on Facebook
Want to learn a bit more about our projects?
Learn more about Pinmapple
Learn more about Haveyoubeenhere