Introduction
Hi everyone @LivingUKTaiwan here with today's edition of the #TravelDigest. Hive has moved into the Eclipse era and Pinmapple are moving forward with our mille editions now. We're still waiting for things with settle down with the Hardfork, and once @martibis is back from his travels, we will be launching our Pinmapple Thousand Contest. Stay tuned!
All featured posts are visible on the
Editors Choice Map
and upvoted by
@pinmapple
,
@blocktrades
,
@theycallmedan
and the curation trail. For more travel digests check out
#traveldigest
.
---
Our winners today 🍍
🥇 Thailand Vegetarian Festival - It's Actually NOT About Vegetables or Health! by @artemislives
For 9 days, in Bangkok and Phuket, there are Taoist religious ceremonies, parades and processions around waterways (the Gods apparently enter more easily via the waterways), lots of incense, lots of noise & fireworks to scare away bad spirits, lots of white clothing (to signify a preparing devotee ) and lots of temple offerings.Many contemporary Thai Chinese now forego the ritual piercing and physical sublimation traditionally and publicly performed on Day 9, but still wear white for 9 days and will publicly make quite the show of eating "jeh" to attract merit. They are making tamboon.
This post on Pinmapple - This user on Pinmapple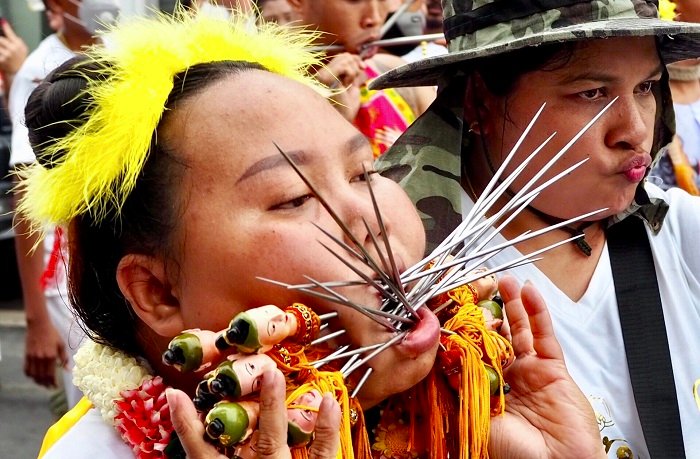 ---
🥈 West Balkans - Switzerland - Italy moto trip (part 7) by @orestistrips
Pisa was over, my Italian days were almost over so I had to make my way South East to get closer step by step to the port of Ancona from which I'd take the ship back to my birthplace. On that rainy day end of June I find myself at Passo del Muraglione, and later at Rocca San Casciano just for an overnight which gave me the chance to hangout with my host Silvio and chat about various things, among others the fact that this place is very close to Predapio, birthplace of Mussolini, where at his memorial his grave used to have guards for 24h.
This post on Pinmapple - This user on Pinmapple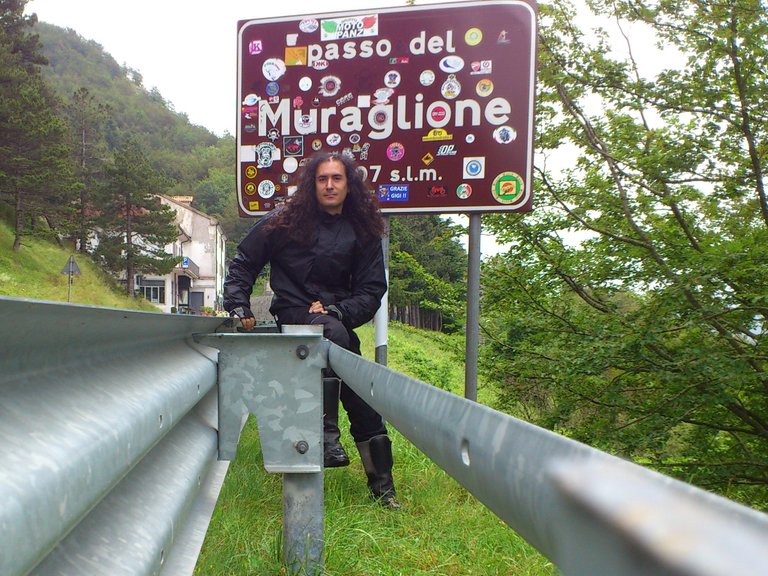 ---
🥉 Grand Canyon - The Royal Arch to South Bass by @derekrichardson
Then we dropped down into the Aztec Amphitheater where the sections of good trail became more and more scarce eventually disappearing as got down to Royal Arch creek. From there it was lots of route finding and lots of obstacles all the way to the Arch. The hike was very long and very tough. But upon arriving at the Royal Arch it was all suddenly worth it! The massive natural arch and its vertical spire counterpart sitting on the edge of a waterfall was quite the impressive sight.
This post on Pinmapple - This user on Pinmapple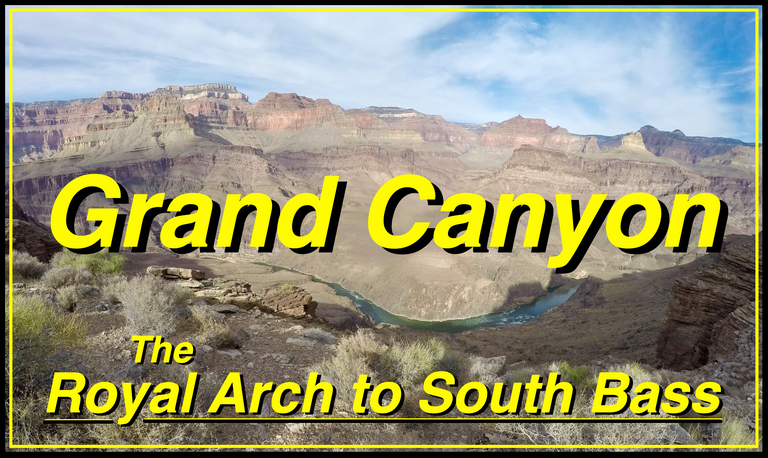 ---
Honorable Mentions
---
Support pinmapple and Haveyoubeenhere
The more support we get, the more we can give back! Want to help?
Vote for our proposal!
Delegate to Pinmapple!
Follow our curation trail
Upvote the Traveldigest
Did you know we made an awesome mobile application for the travel community?
Join over 200 travelers there!
You can use it to post directly to Hive and Pinmapple!
Want to know more about what we're up to next?
Join our Discord
Follow us on Twitter
Join us on Facebook
Want to learn a bit more about our projects?
Learn more about Pinmapple
Learn more about Haveyoubeenhere