The PCT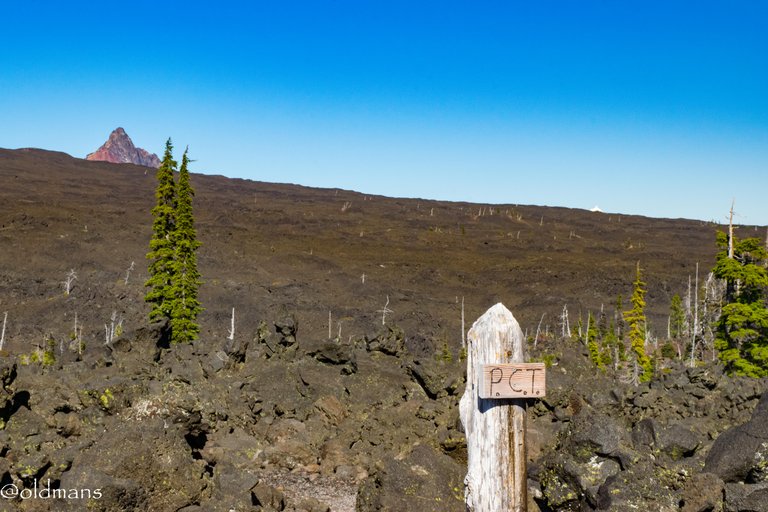 We took advantage of a really nice day to take a little drive into the Cascade Mountain Range. The Pacific Crest Trail roughly follows the crest of the range as it passes through the states of Washington and Oregon winding its way south to the Mexican border. I have crossed the trail many times in my travels in both Oregon and Washington but this was the first time I have actually walked some of it. Only a few hundred yards this day, but still. 😀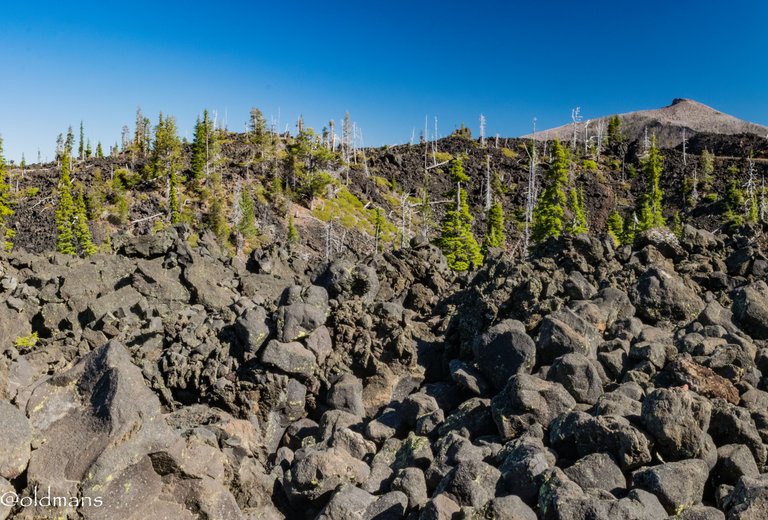 Signs of life growing in the volcanic rock. Black Crater is the peak in the upper right.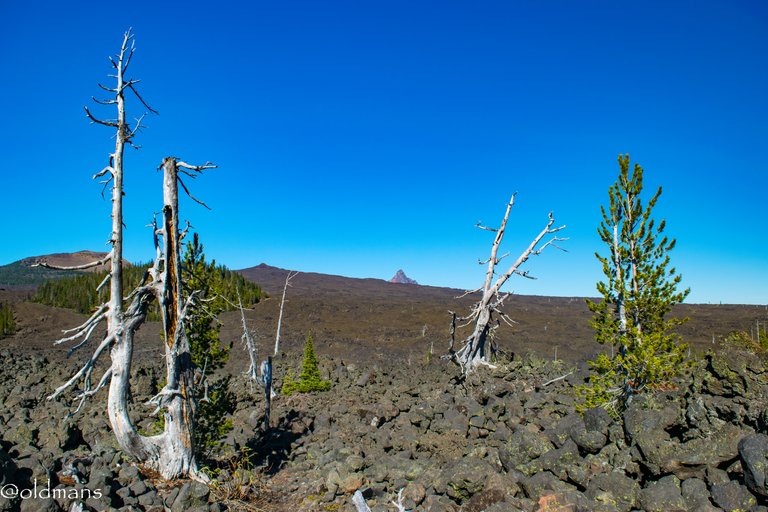 The tip of Mt Washington in the distance. The trail goes off to the left then heads north toward the west side of Mt Washington. Just the small part of the trail I walked was extremely rocky as you can imagine. I'm not sure I could do the miles required on that type of surface and not twist an ankle. 😀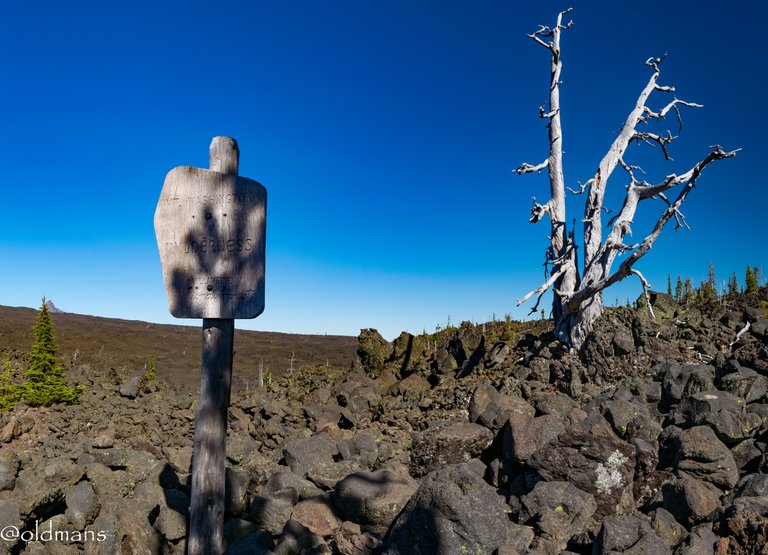 The end of the trail for me on this day, the edge of the Mt Washington wilderness.
Flowing Designs in the Wood
I found the remnants of this dead stump to have some amazing designs running through it.
---
---
---
Click images for larger view
A last shot of the North and Middle Sister on our drive back home.

Please feel free to make comments or ask me any questions about this post.
Photos taken by me, @oldmans, with a Nikon D3300 and some Lightroom post processing.
Please visit Pinmapple to see the locations of some of my other posts.
Thanks for looking and enjoy your day!