If you live in a city or a town, the best place to escape all the hussle is probably in some secluded place. If it is close and easy accessed, even bettter. And I know such place very close to where I live and I would like to show you around.
Welcome to Ecopark Varna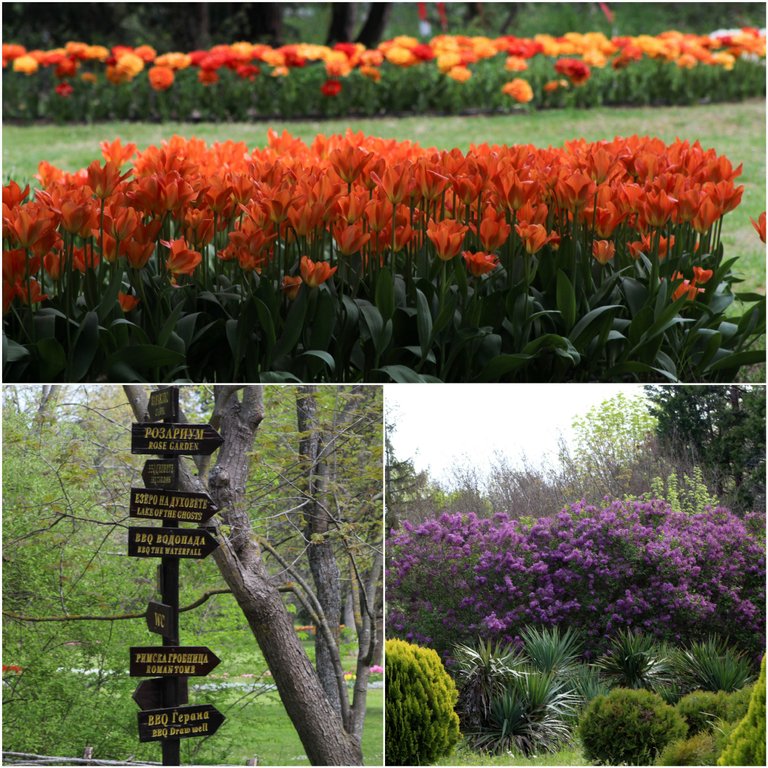 We had our Easter holiday combined with May Day, which gave us five days of splendid weather to spend outside. What better than that to go and visit a place where I haven't been before. It is a shame that I have to discover it so late, considering how easy is to reach it, even though it is located outside the town. It is not quite outside as you may think, because the town has expanded to the North and what once have been a villa zone with few villas befween the town and the resort area, now it is over populated with new residential buildings and hotels. Hoever, the botanical garden Ecopark Varna is like an oasis that situates next to the resort St. Constantine and Helena, north from the town of Varna. The park is known also as the Botanical garden and belongs to the University of Sofia. There are two more university botanical gardens, one in Balchik and another in Sofia.
So, it was my first time visiting the park. At the entrance I paid for a ticket, very cheap - 2 EUR. I was given a map, but I did not need it. All the way through there are signs and it is very convenient to know which way to go.
At the very entrance there is a small horse riding area. Anyone interested of having a horse riding lesson, this is a good start. It was empty on my arrival and later on I did not see anyone riding a horse.
The park opens at 9 am and I was there about half of an hour later. First visitors like me, came for a walk and to enjoy the colourful display of the tulips.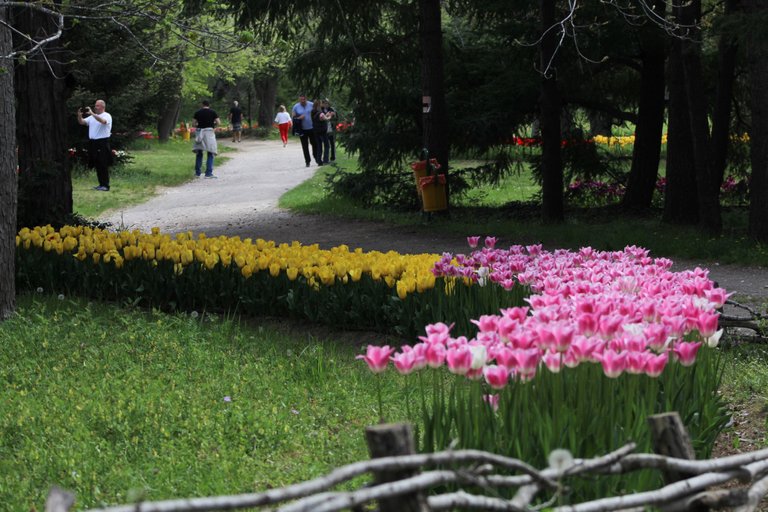 This is the best time to see the tulips in all their glory.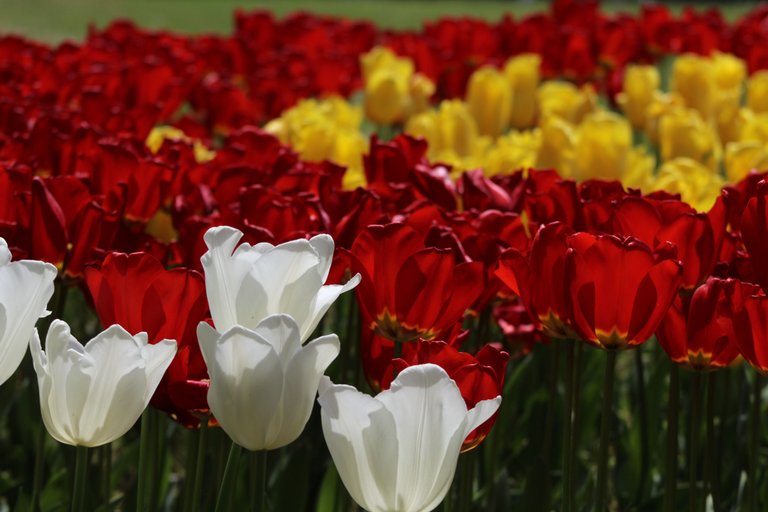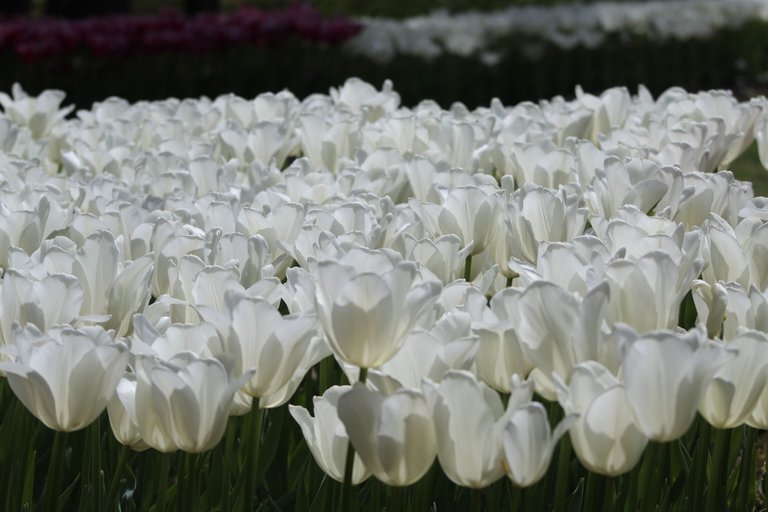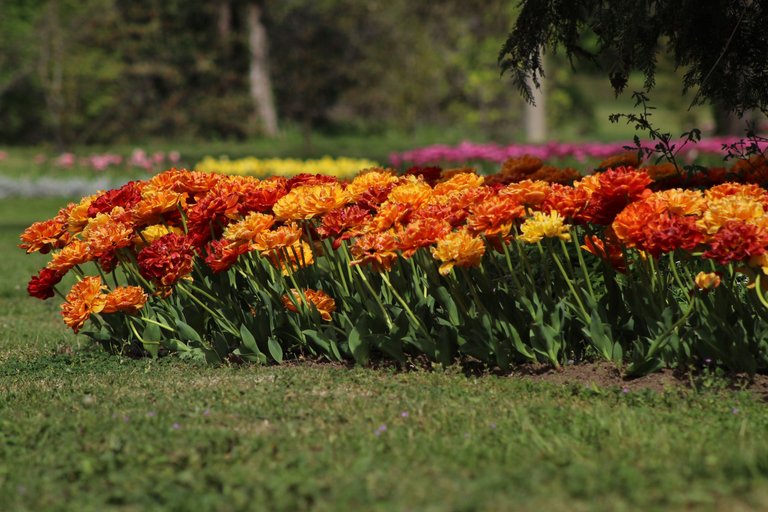 I have not seen so many different types of tulips, they are arranged in beds spread around trees or along the paths.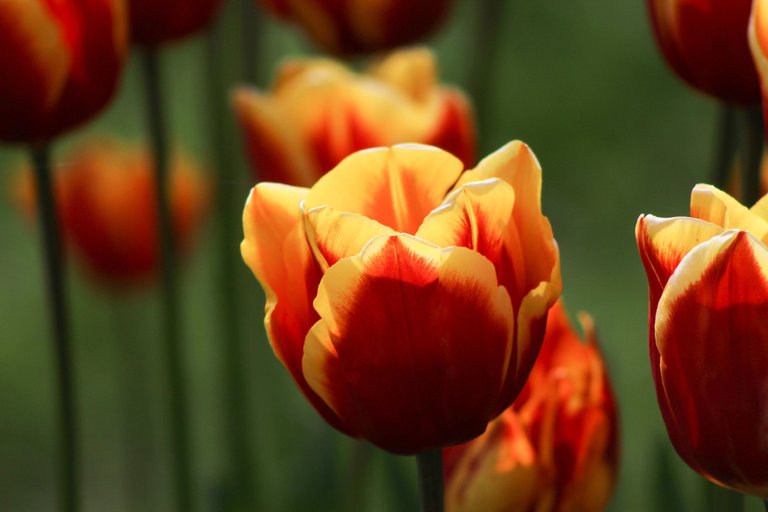 The central part of the park is a massive field with trimmed grass, ideal for sitting and having picnic, play games or wandering with camera, like I did.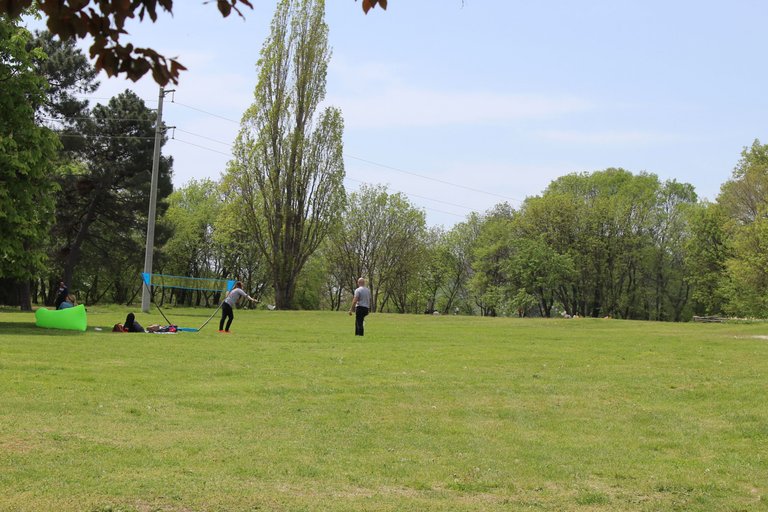 This large area is providing enough space for everybody. I was glad I could stay away from the other visitors, giving me the sense of being of my own and the nature.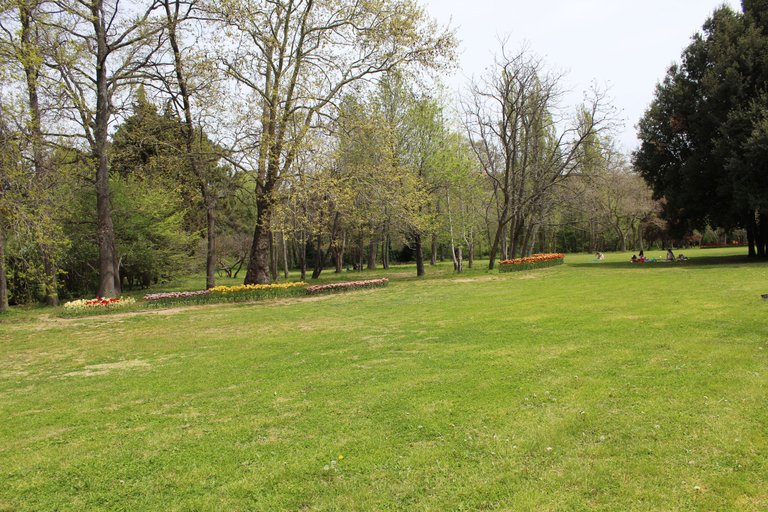 There are few designated areas for BBQ where some have started preparing their lunch. Families and friends gathered to celebrate the Easter. One place was decorated with baloons - kid's birthday party.
The wooden tables and chairs are placed under the trees near the ovens. I tried to avoid photographing the people and because I found some still empty, here is a glimpse.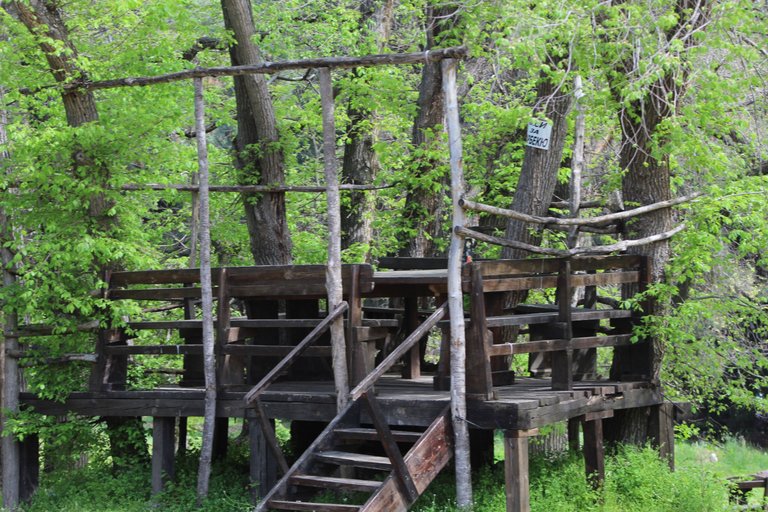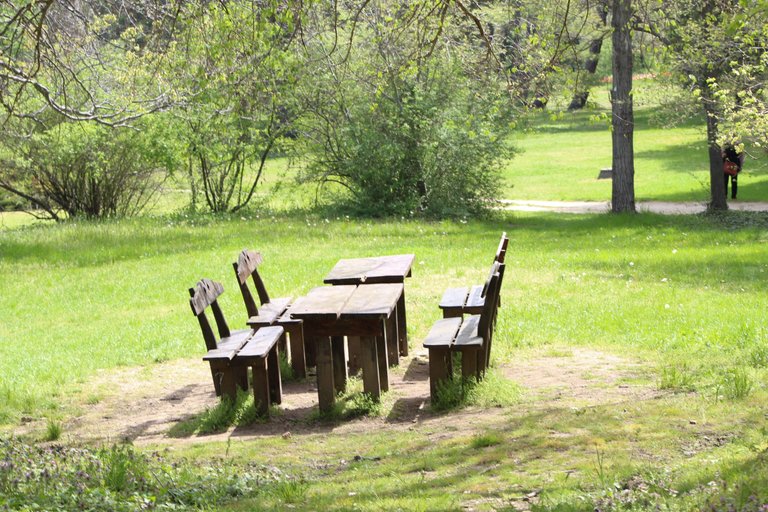 I sat for a while, having sandwich and listened to the songs of the birds.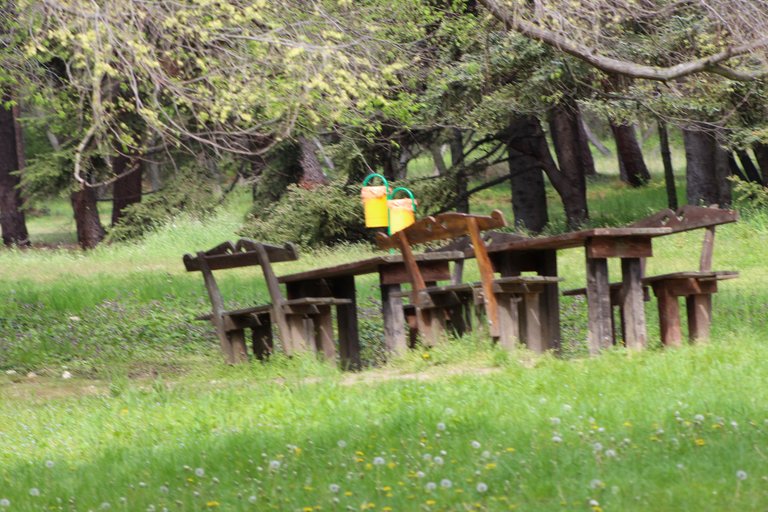 I moved on towards the rosaruim, a place that would be very beatiful when the roses bloom. Now they are all trimmed and it does not look so impressive. Although I took an advantage of being empty and other visitors were not interested. This was the place where I found many birds.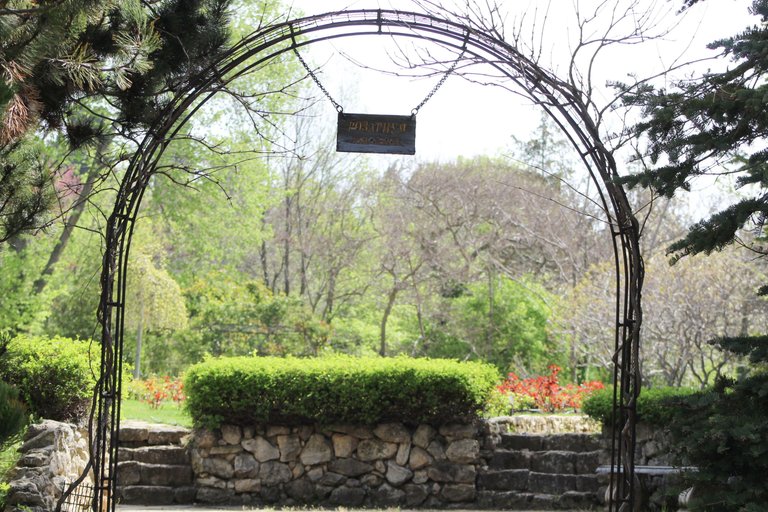 I can imagine this arch covered with blooming roses inviting you to enter a garden where you can smell the aroma of the flowers.
Like I said it is not the time for the roses, yet. But when they are blooming, I will be back and I am sure this place will look fabulous.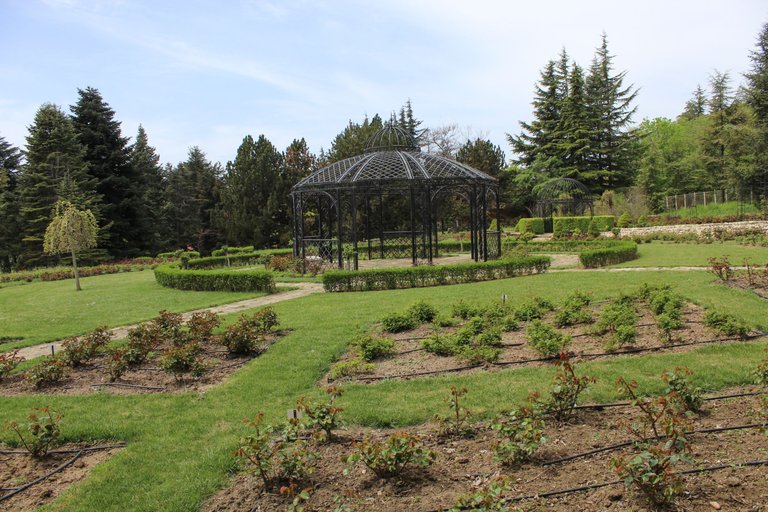 I like the stone (or may be marble) benches. It is ideal to sit there and read a book.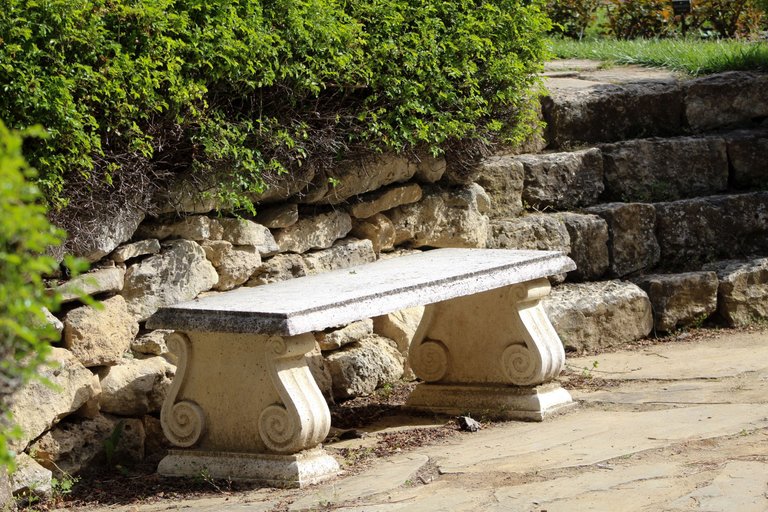 So, the roses will be next to see when I come again and I hope that they will be more butterflies as well. I saw some, but could not make a single shot.
After the rose garden I kept walking and exploring other areas of the park. The iris garden was not ready yet. A couple more days and there will be abundance of irises. Now I saw just three.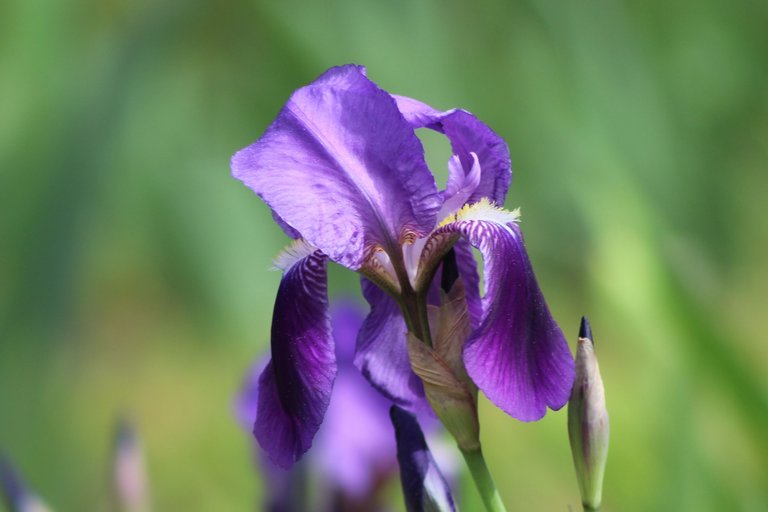 A small woden bridge above a small stream.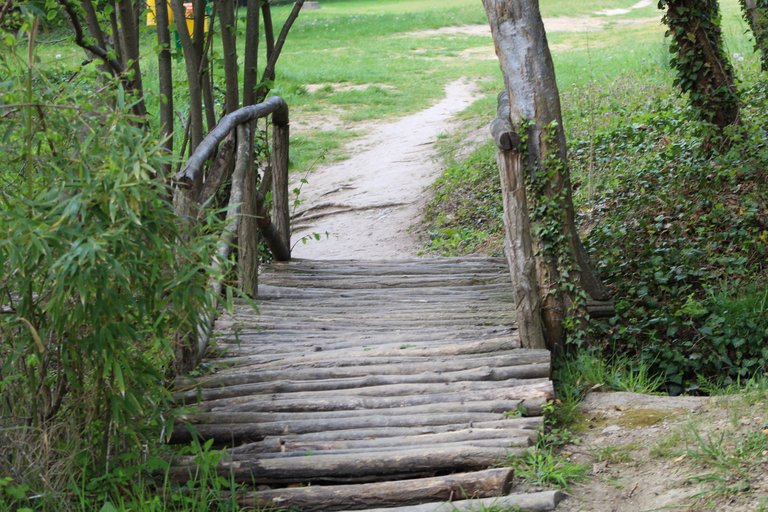 And another slightly bigger further away.
<>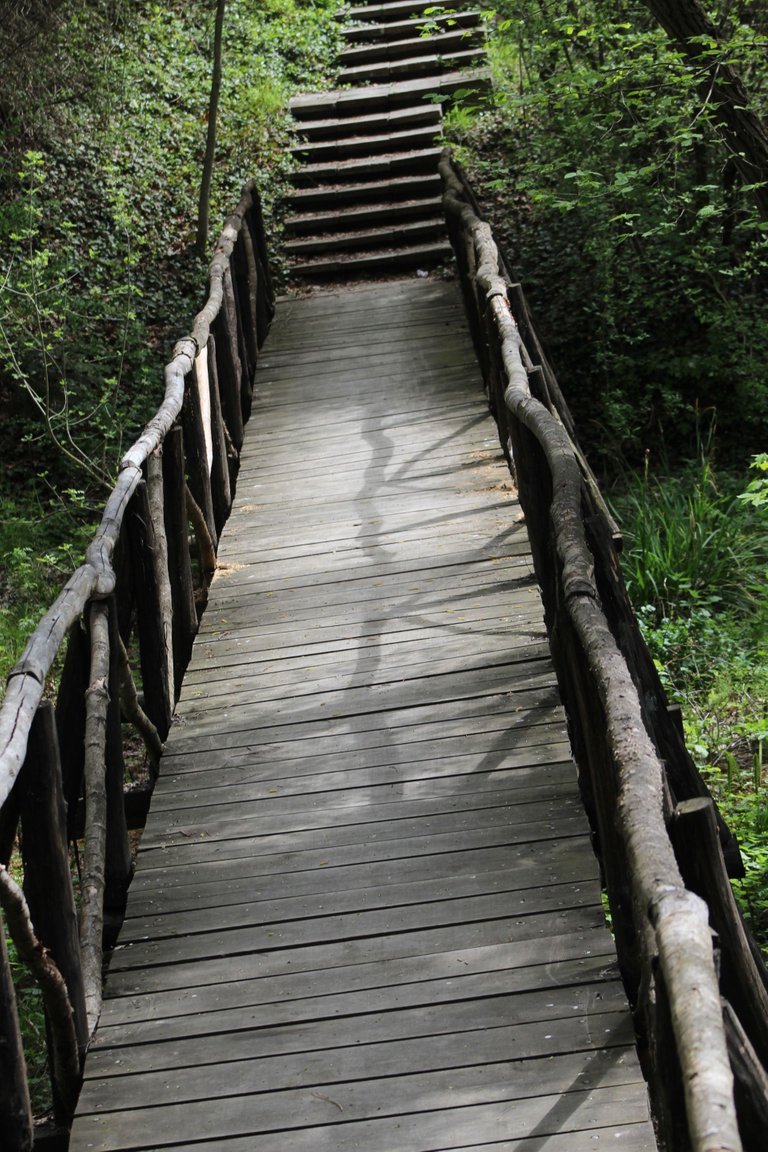 I kept on walking and although this park is huge, I could cover almost all the paths. My aim was to find and photograph birds. I did, not as many as i wish, but here is one of a jay.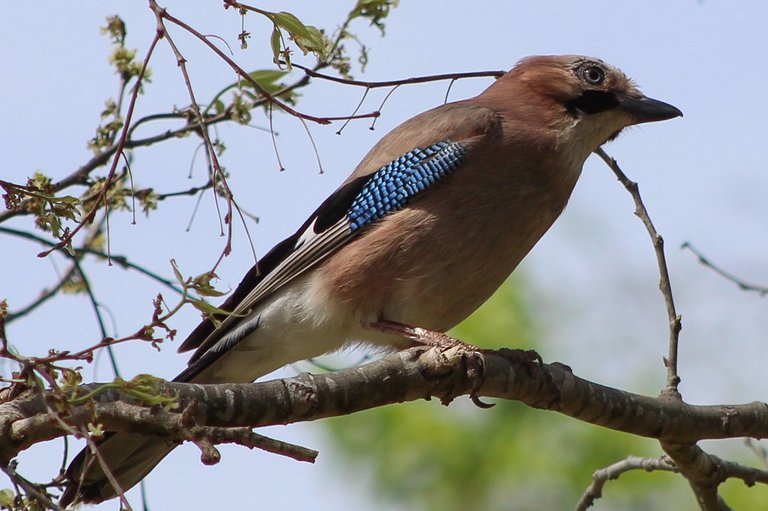 Around noon more people came, the temperature was rising and it was getting pretty hot. I found a place to sit and rest. I have been walking for about four hours.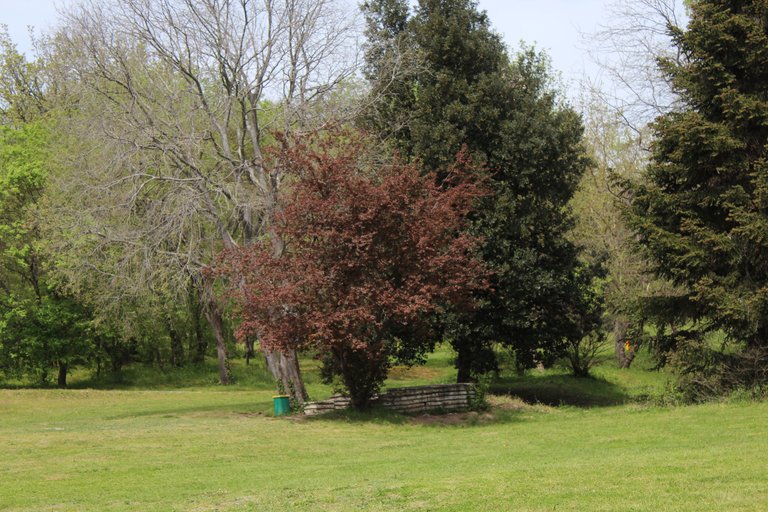 It was about time to leave this wonderful place and I know I will be coming here more often. The fresh air, the colours of the flowers, the songs of the birds - that is all I need to charge my baterries.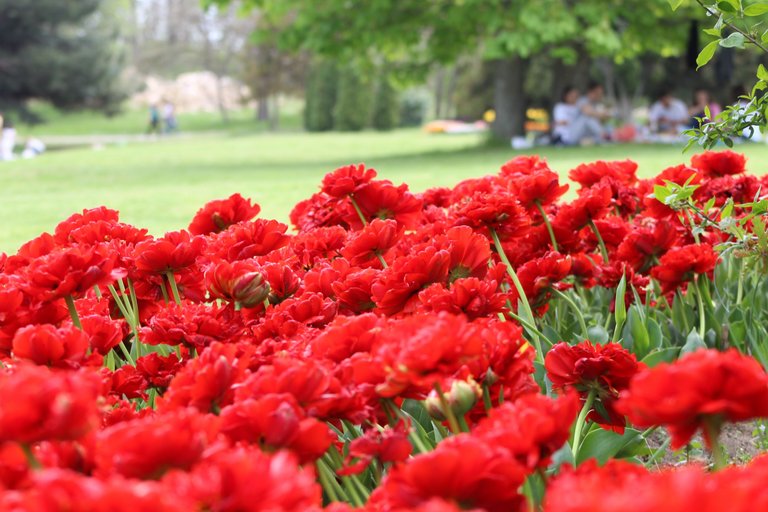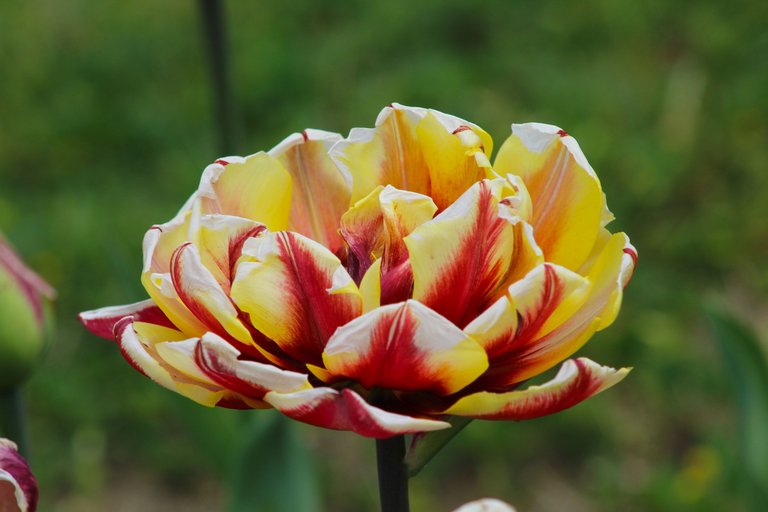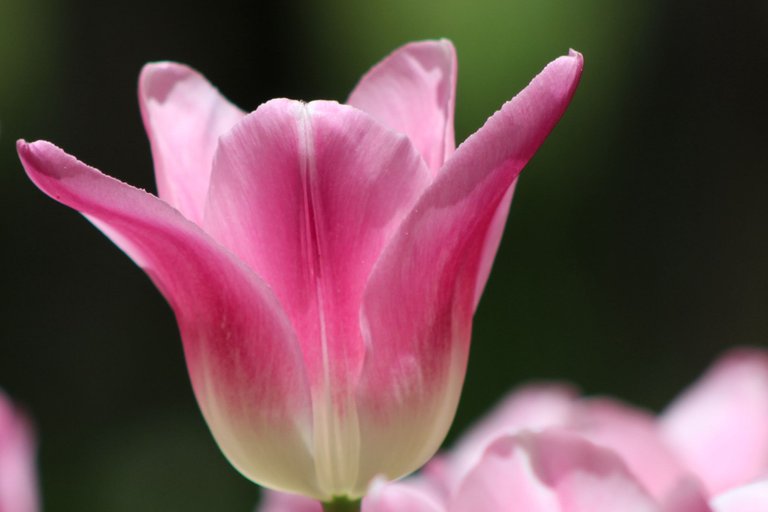 Before I left I was wondering whether not to visit the Butterfly House, that situates not very far from the park. As much as I liked the idea, I was pretty tired and preffered to go there another time.
So, that is all for now and hope you enjoyed walking with me in the Ecopark Varna.
Thank you for viewing and wishing you great weekend!