A short trip away from Osaka's buzzing urban lifestyle, to the quieter rural City of Nara, had me feeling completely ZEN-tered, as I tuned out the noise and chaos of onlookers at one of the city's many temples.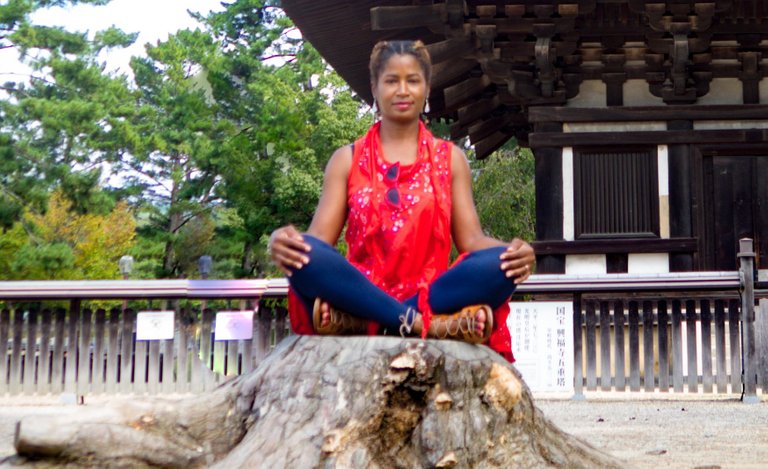 'Feeling a "ZEN" Energy '
Nara, once the capital of Japan, is now a modern tourist city, home to many historical temples, landmarks and national monuments, and a rich history behind it.
Everything seems to move at a slower pace in Nara, and along the streets you can observe ladies elegantly dressed in traditional kimonos, executing the "art of slow walking" to perfection.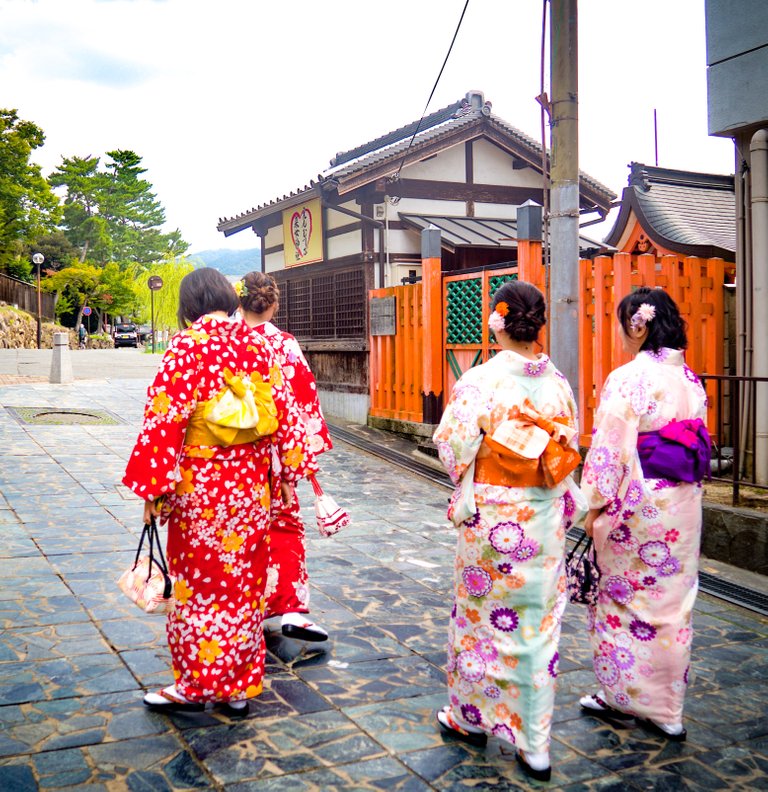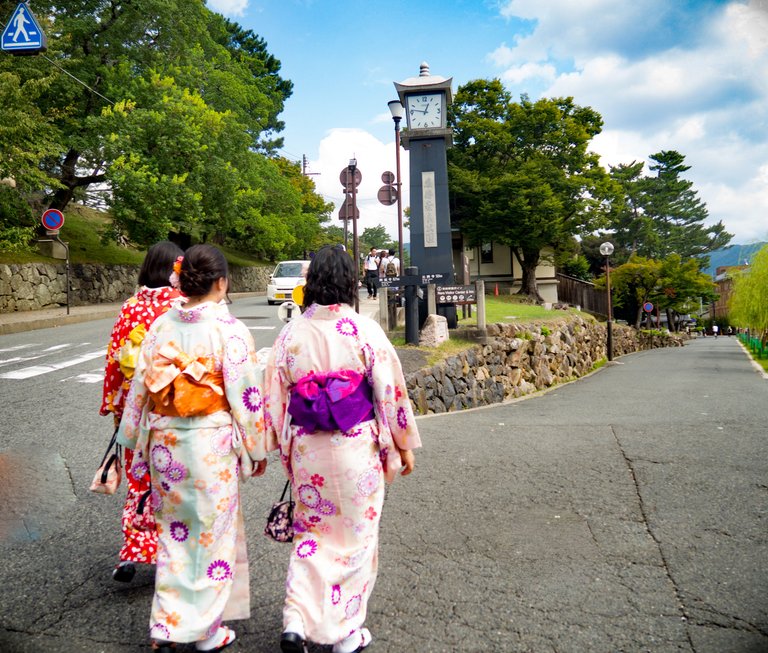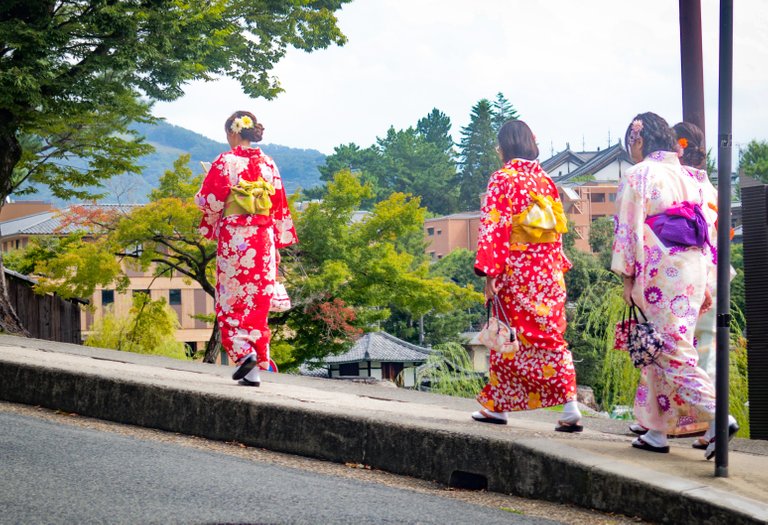 ---
Arriving Nara
Traveling from Osaka, via train, using our (Japan Rail) JR pass, we arrived at the Nara City Tourist Information Centre, next to the JR Nara Station. There, you'll find English speaking agents who politely distribute maps highlighting all the popular tourist locations and temples, and offer suggestions on the best way to get around the city.
Sightseeing Map & Guide Compliments of Nara City Tourist Center
( #pinmapple )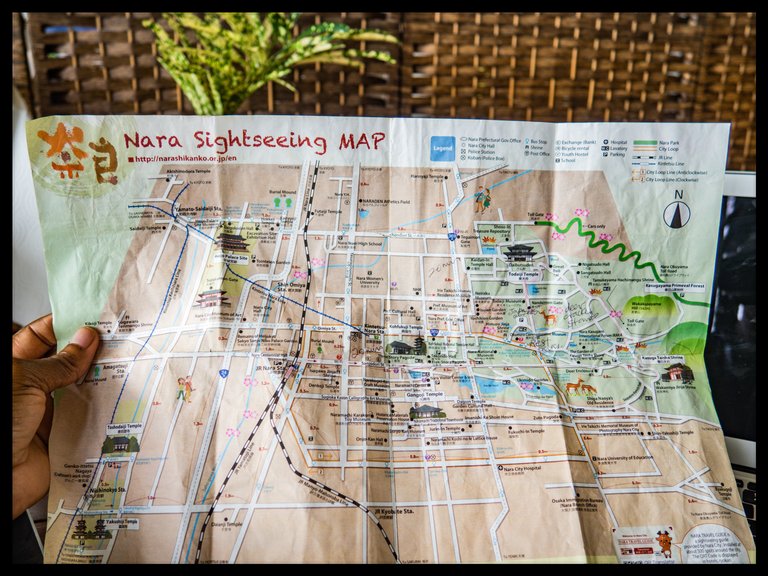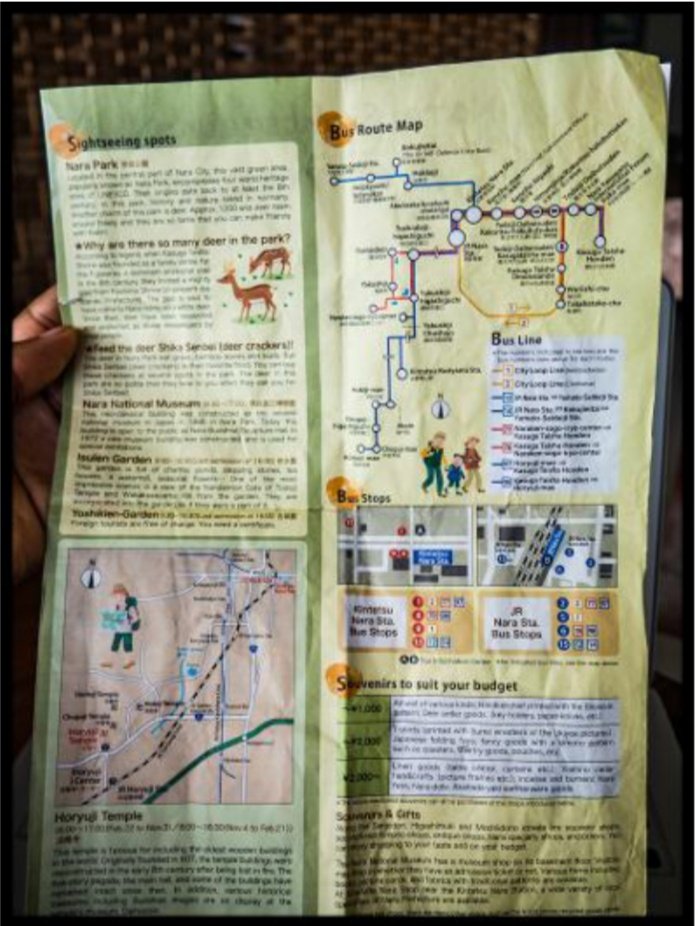 Nara is a core city bordering Kyoto, with a total area of 276.84km and an estimated population of 360,310.
It's fairly easy and straightforward to traverse across the city by foot, bus or there's an option for renting bikes. However, if you prefer to have a more "zen" day, the idea of feeding deers might be a more appealing option.
---
Street Scenes Around Nara
Along Sanjodori Street leading to Nara Park and Kohfukuji Temple.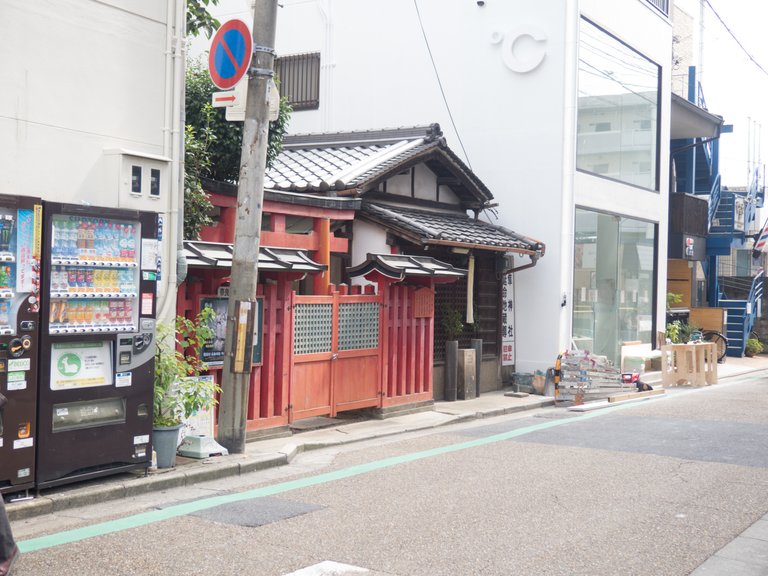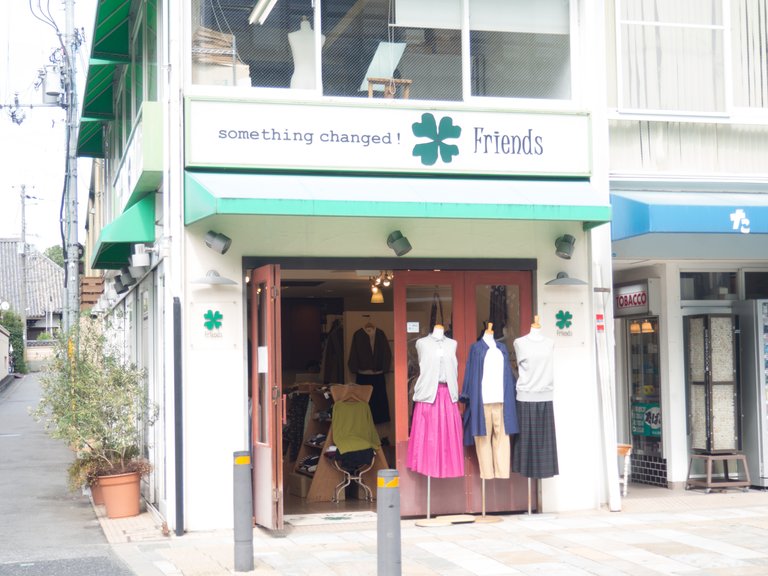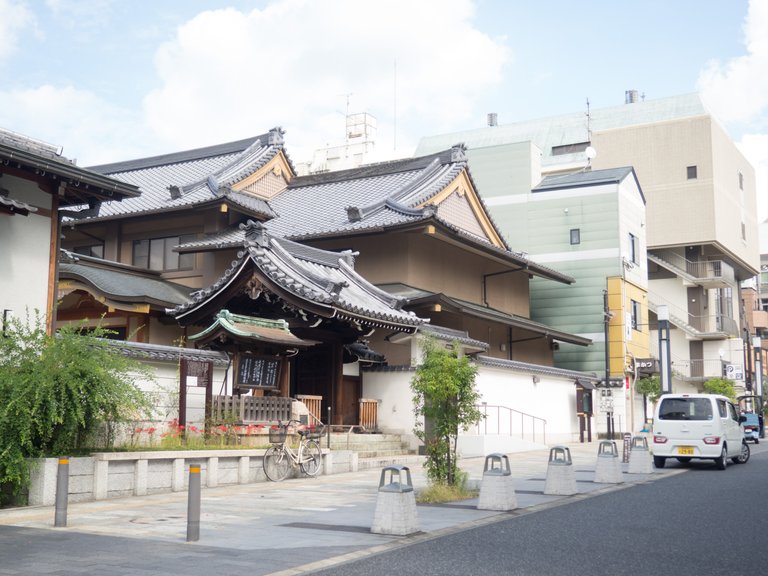 Characteristically Japanese Architecture (of course)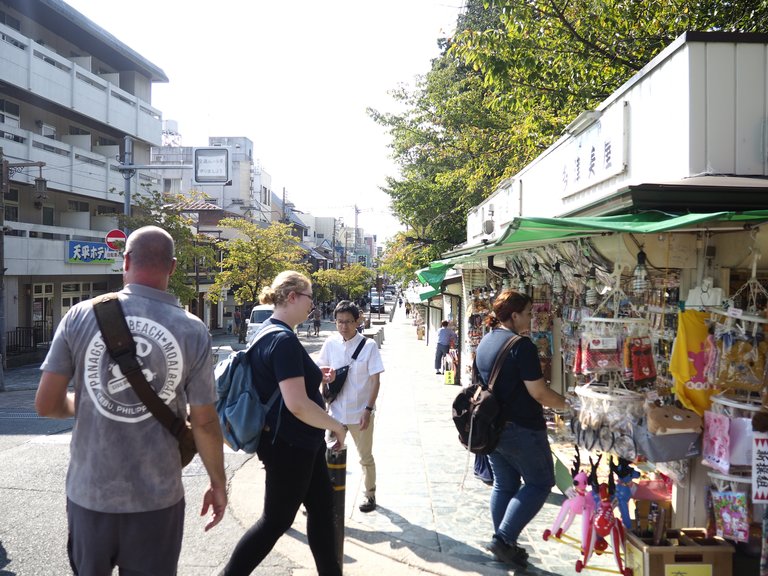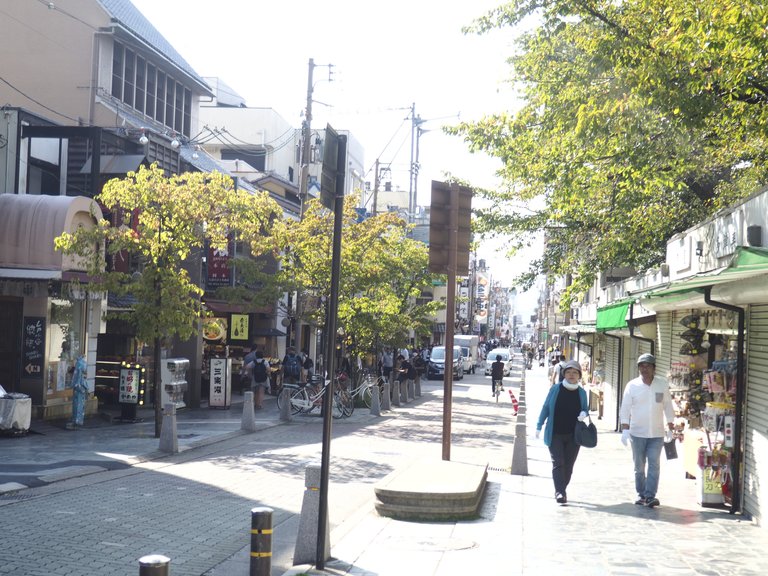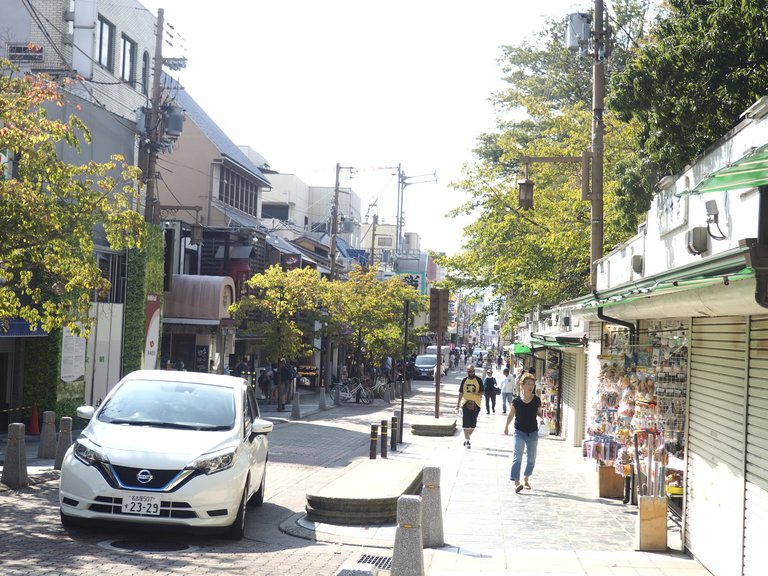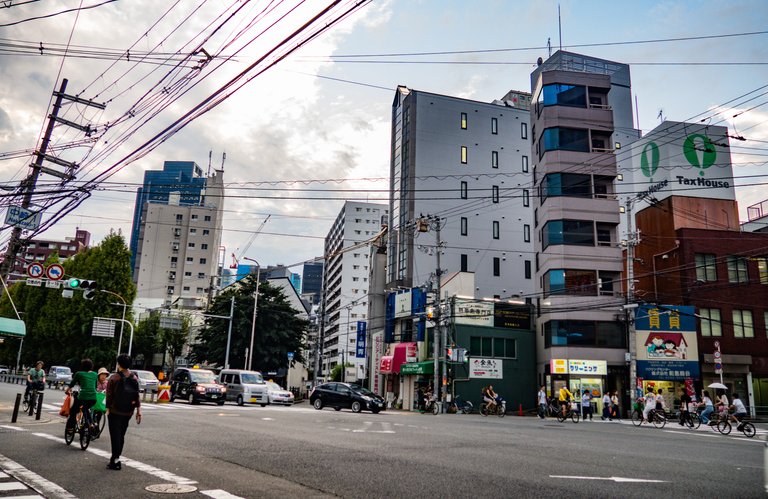 Inside a Plaza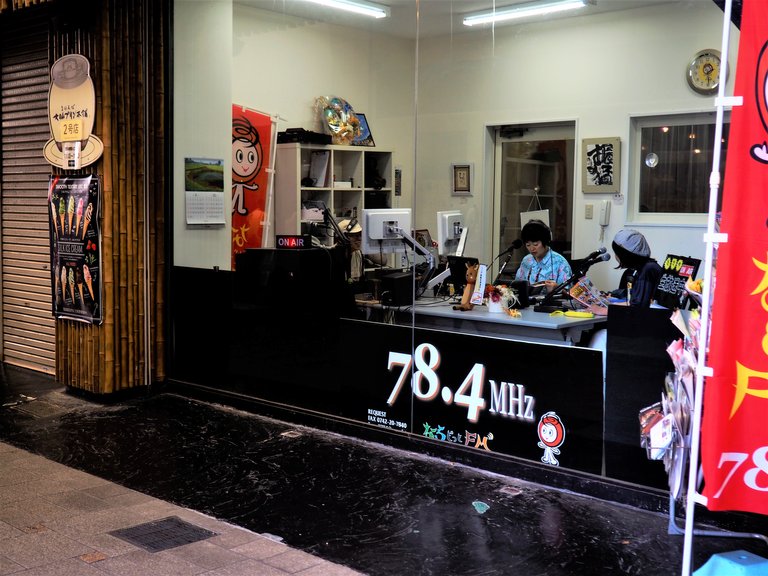 Nara Dot FM 78.4 MHz Radio Station Live (so cool!)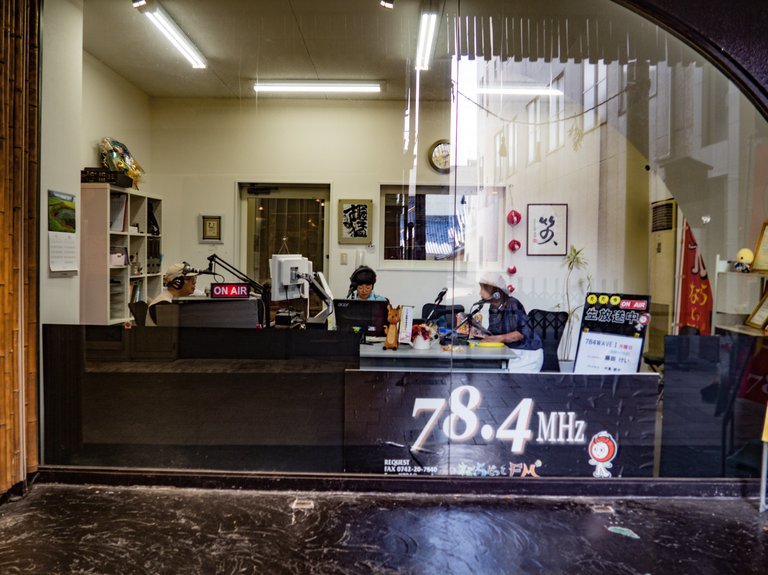 ---
There are 8 Major World Heritage Sites in Nara
(A picture of the List of temples and attractions to see, printed on the Sightseeing Guide Provided by Nara Tourist Centre)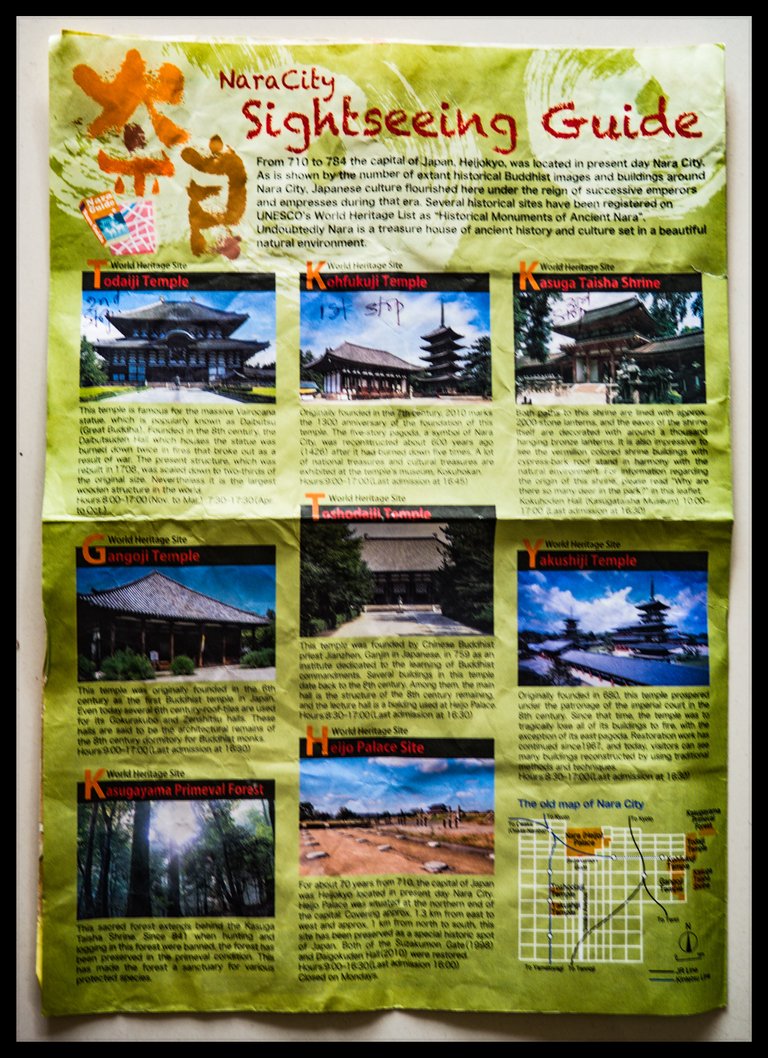 (and my collated edition :) :)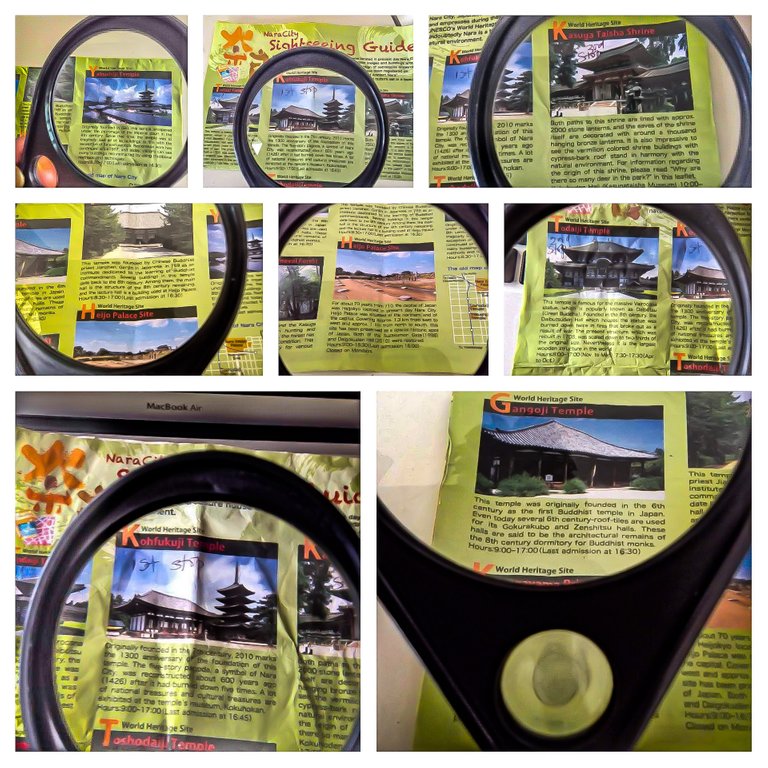 The main World Heritage Sites and attractions which showcase the city's rich history are protected temples, shrines, palace sites and forest, namely:
---
Time (by foot) Between Each Temple
It's an estimated time of 20 mins walk to get to and from each temple / attraction which is dispersed across the city.
We took our first stroll to the Kohfukuji Temple which gave us a complete zen experience, before we hung out with our "Deer Friends" at the Nara Park.
Originally founded in the 7th century, 2010 marked the 1300 anniversary of the foundation of the temple. The five-storey pagoda, a symbol of Nara City, was reconstructed about 600 years ago (1426) after it had burnt down five times. A lot of national treasures and cultural treasures are exhibited at the temple's museum.
Source: Nara Sightseeing Guide from Nara City Tourist centre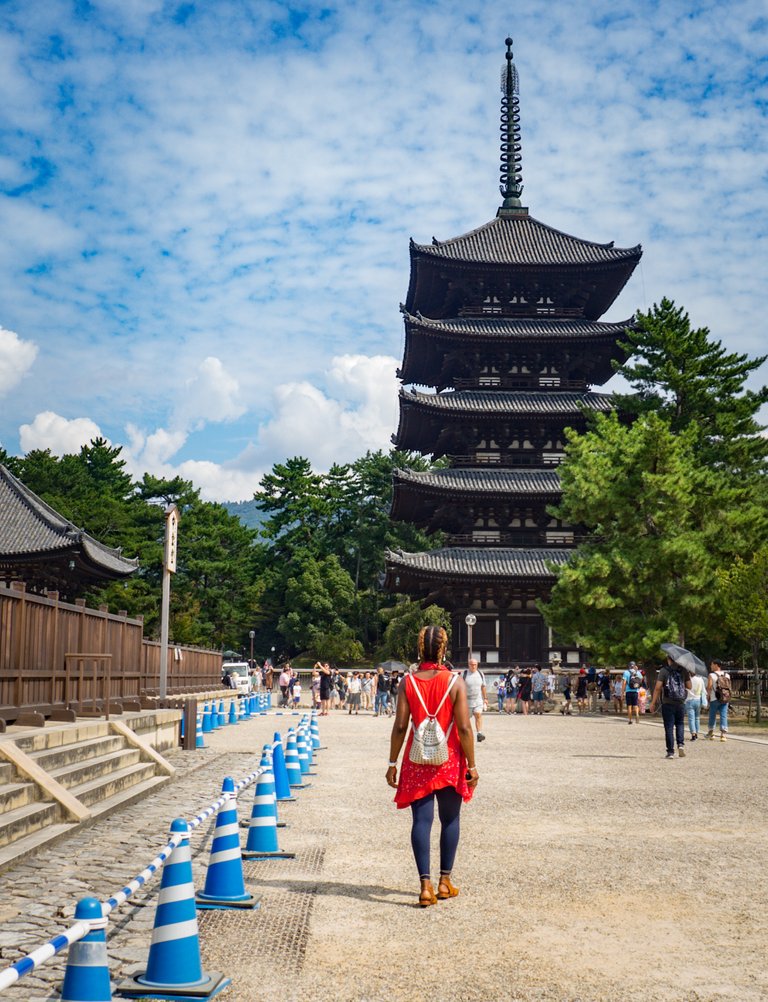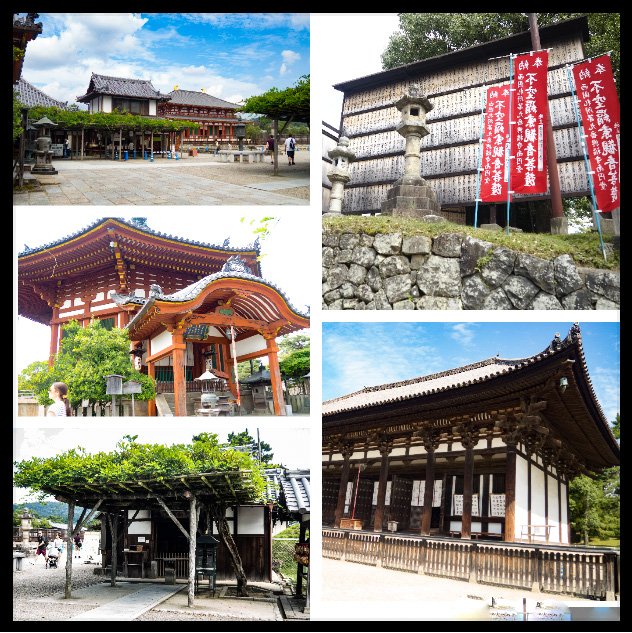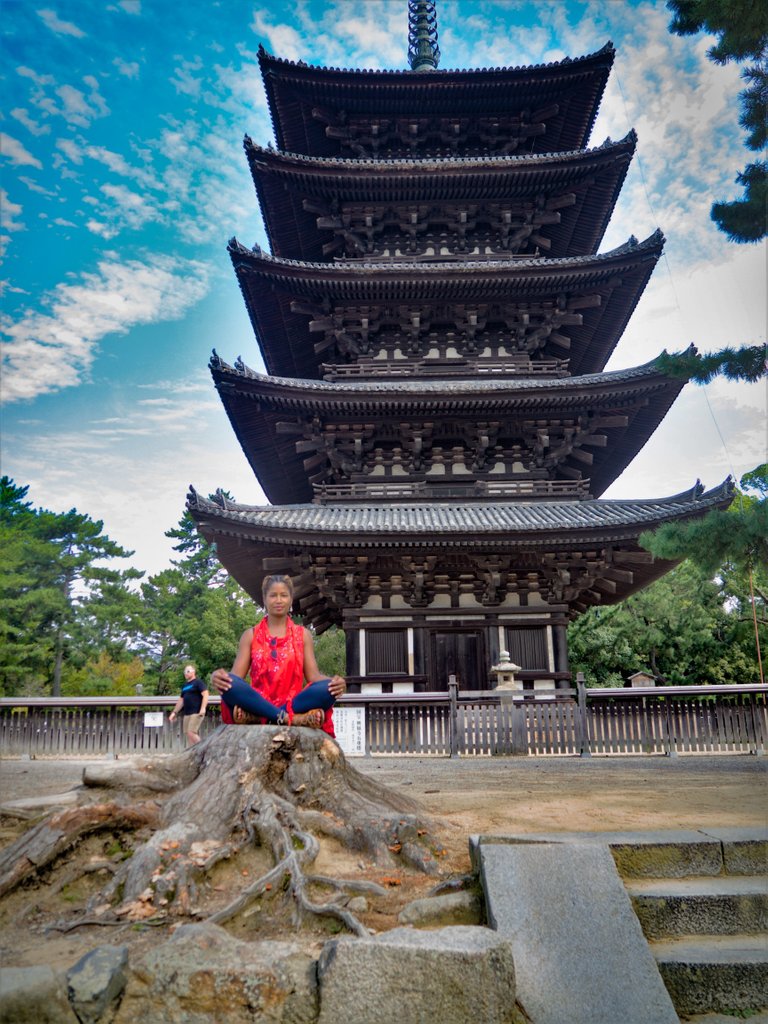 Let go of attachments and embrace living fully in the present moment. - Zen Buddhism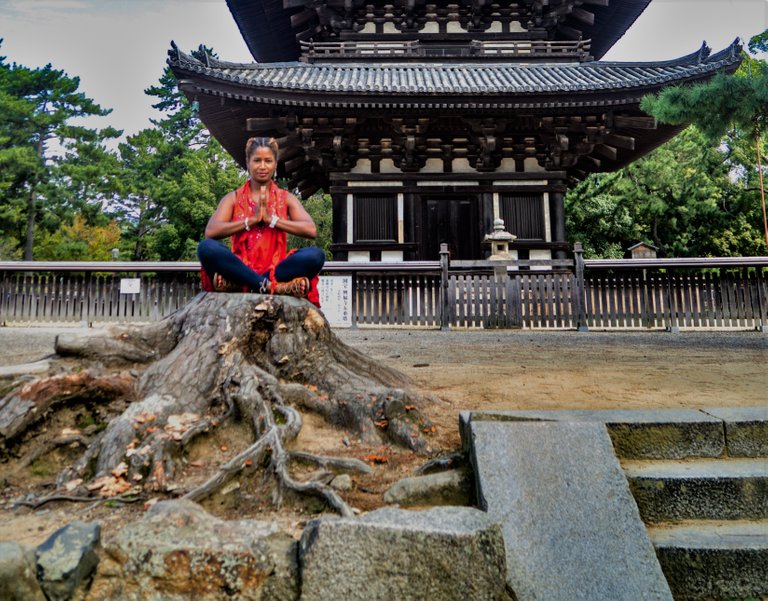 Happiness does not come from any outside achievement. Instead it believes that true inner peace comes from within. _ Zen Buddhism
---
There's the option of taking the bus too :) but we took the scenic footpaths leading to our "deer friends".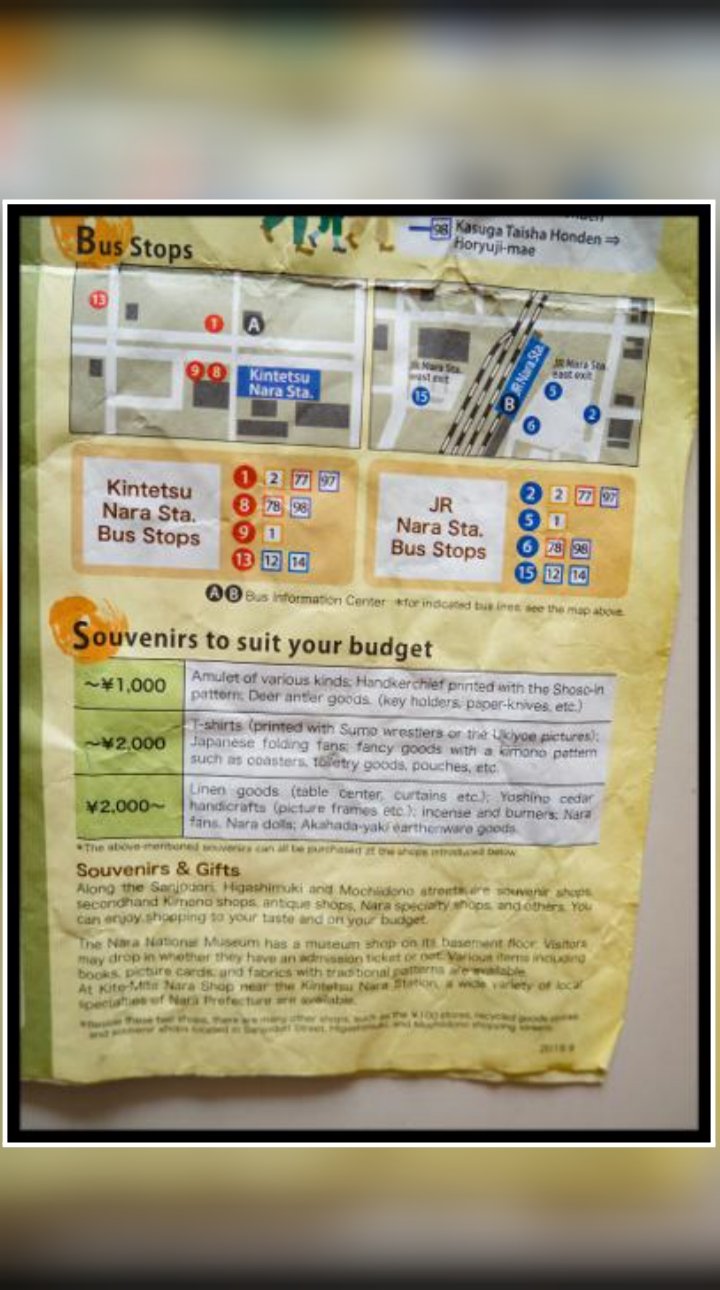 Nara Park
The Deer is dear in Nara, and they're symbolic of the city and protected as natural monuments, and are famous across Japan. You have a chance to purchase sugar-free deer crackers made of wheat flour and rice bran (they don't eat human food), however, the park deer are wild animals and grass is their main diet.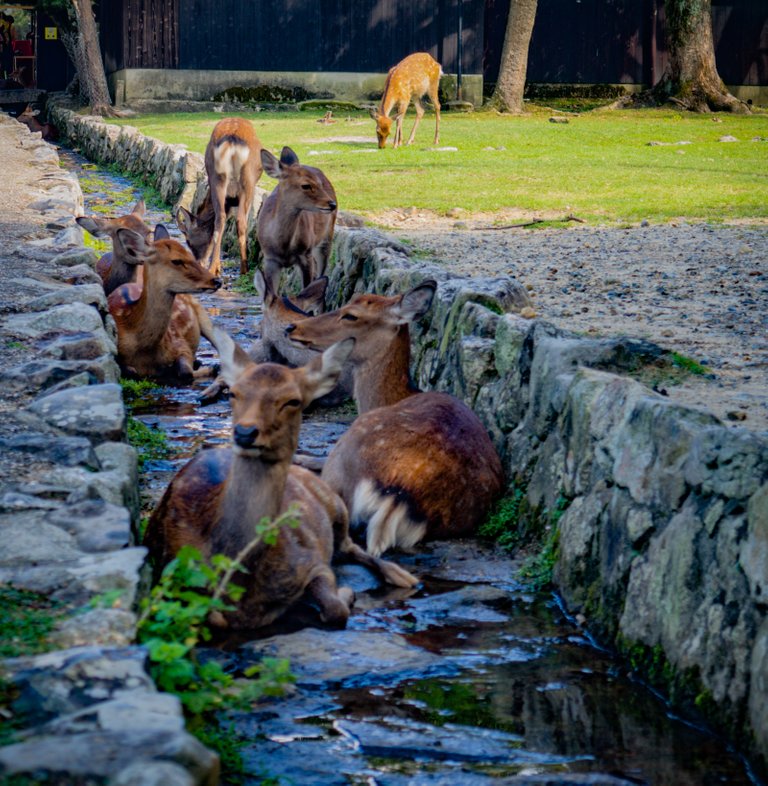 "Zen"-ed Deers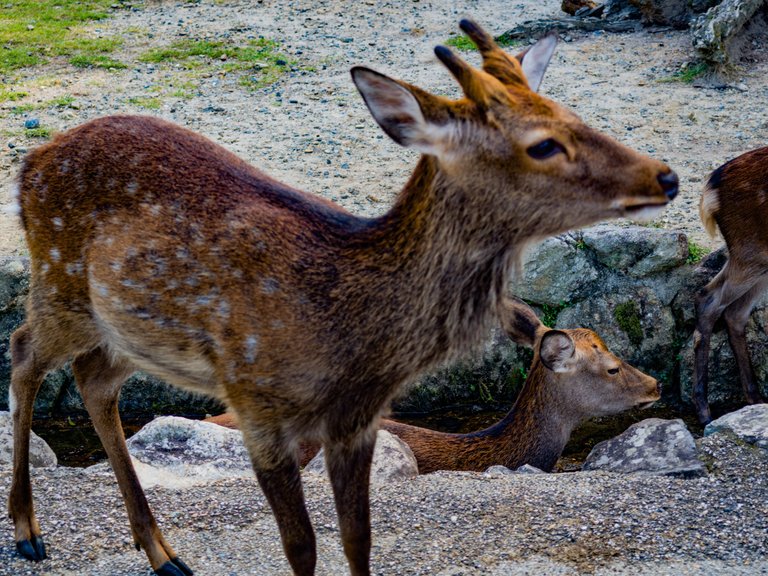 'Deers are not the docile creatures they appear to be. If the deer is angry, don't dare get too close to the deer my dears.'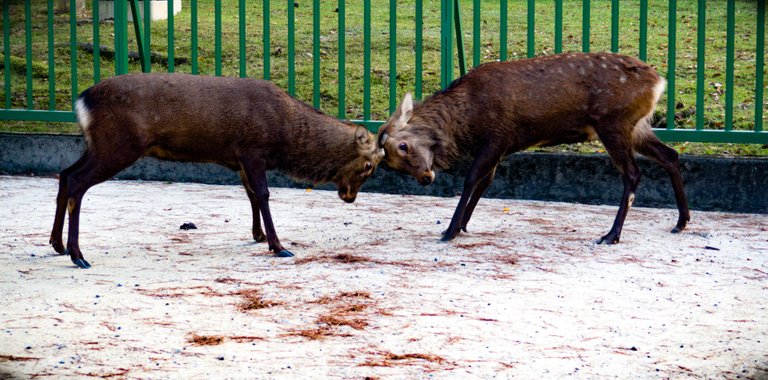 These two were not playing. They do hold grudges. My husband @scubahead and I, actually witnessed one of these two single out a spectator at the end of his fight and he performed a "buck" up the backside of the specific spectator twice. Maybe the spectator tried to referee the deer fight ...obviously it wasn't a good idea.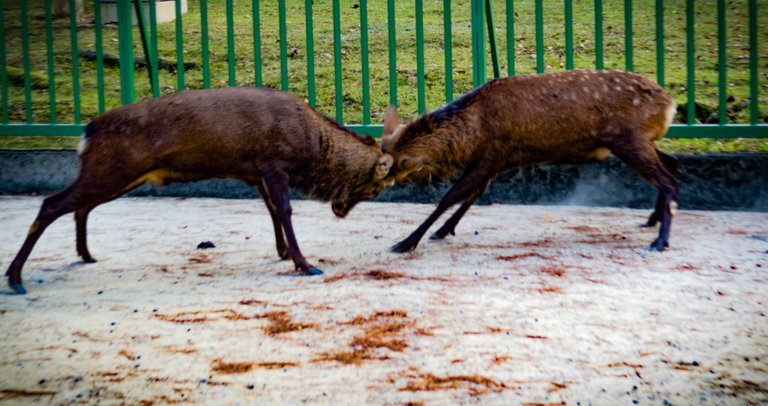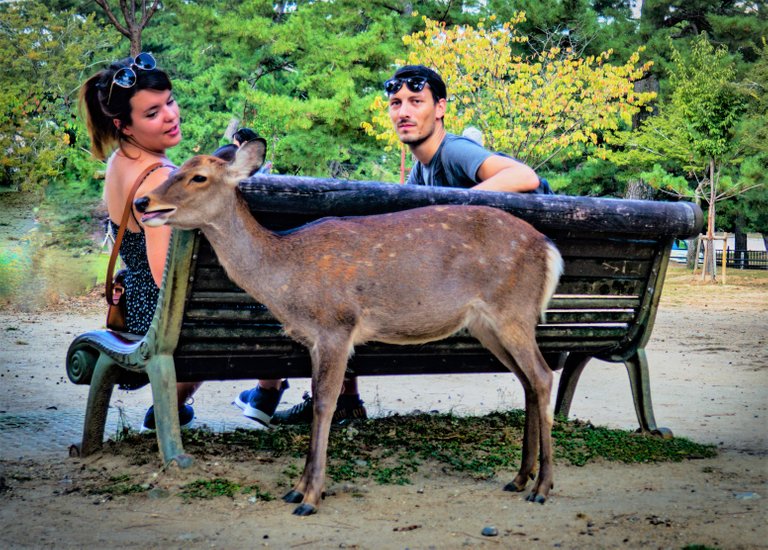 Couple making new deer friends.
---
Some of the other attractions to see in Nara are:
Nara National Museum (Make room on your person for your garbage, as there are NO garbage bins across the park)
Isuien Garden
Yoshiken-Garden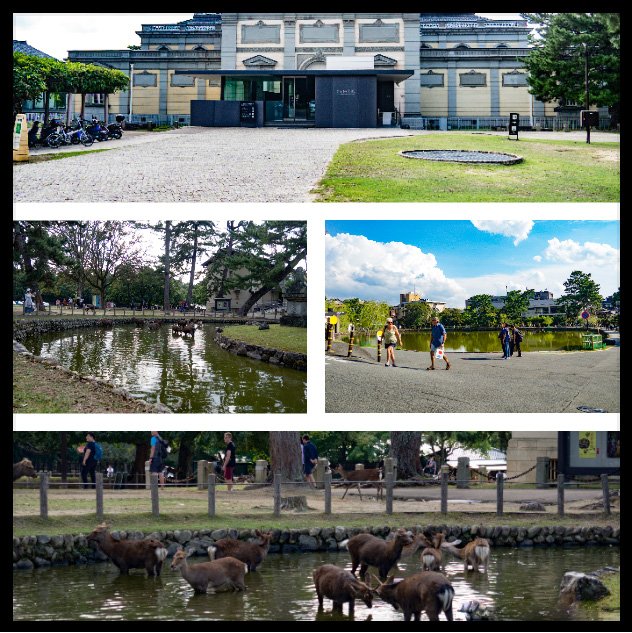 I love Japan overall! I promise you there's something "calming" about Nara. Maybe it's the temples, the deers, or just the contrasting speed at which everything transpires in Osaka (which is an amazing city).
My memories will live on forever. I also aspire a feeling of being in total zen every day. Just a reminder, relax, and don't worry about the things you cannot change.
Carpe Diem!
Thank you for reading.
So long till my next blog!