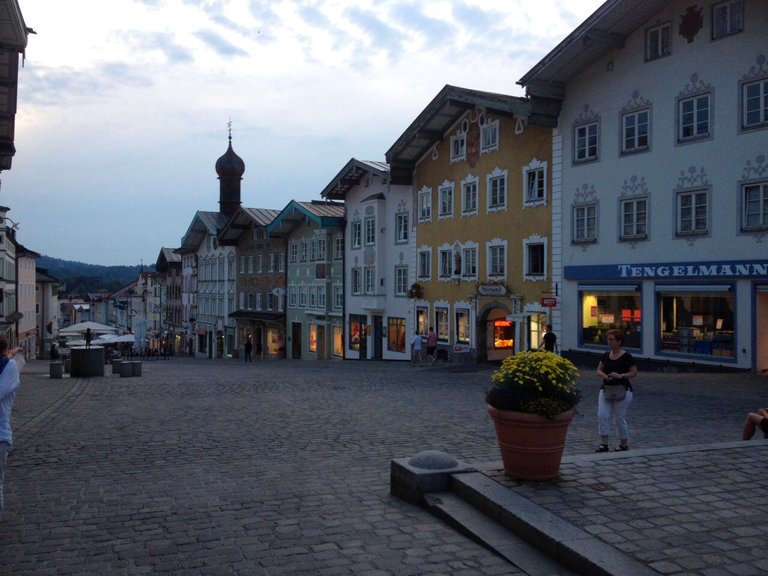 Hallo liebe Hiver,
und wieder geht es auf Tour um die Welt. Heute bleiben wir in Deutschland und es geht nach Bad Tölz in Bayern. Einigen älteren Semestern wie mir vielleicht noch bekannt aus der Fernsehserie "Der Bulle von Tölz". Ein nettes kleines bayerisches Städtchen, das sicher einen Besuch wert ist.
Eine sehr schöne Altstadt mit Geschäften, Restaurants und einer ansehnlichen Kirche ist schon mal vorhanden.
Hello dear Hiver,
and again we are going on tour around the world. Today we stay in Germany and it goes to Bad Tölz in Bavaria. Some older semesters like me maybe still known from the TV series "Der Bulle von Tölz". A nice little Bavarian town that is certainly worth a visit.
A very nice old town with stores, restaurants and a respectable church is already there.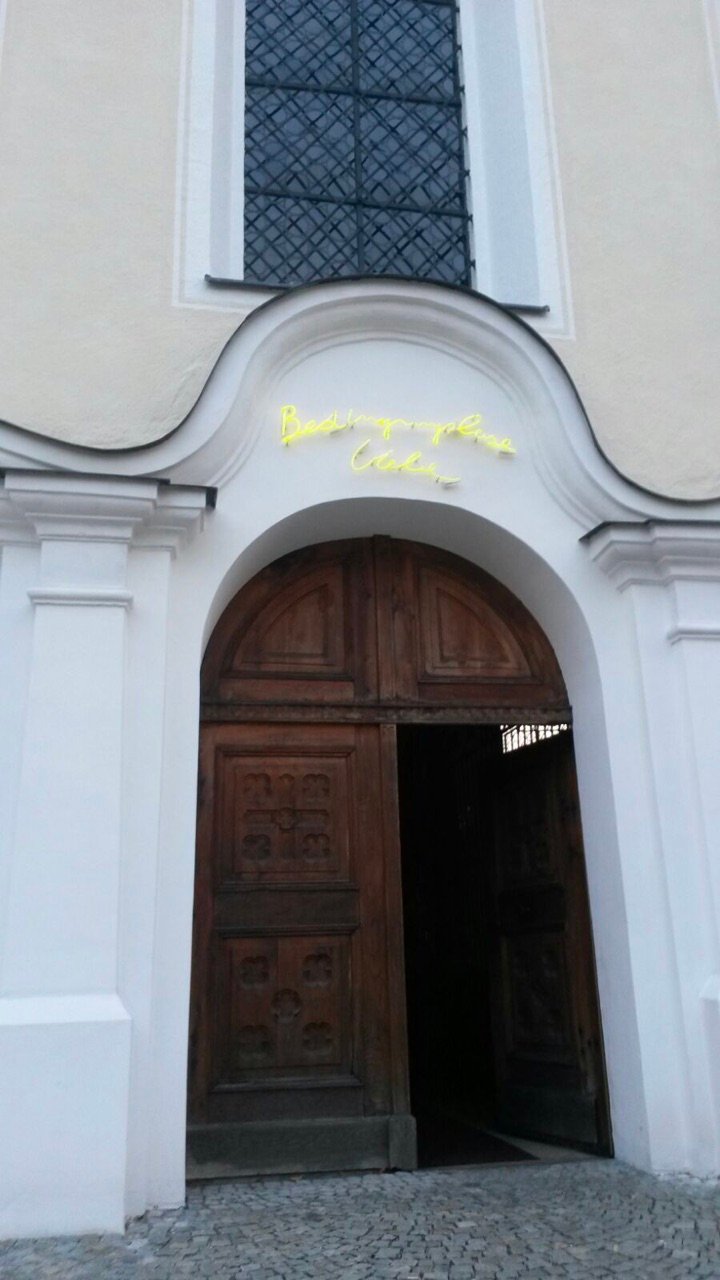 ---
---
---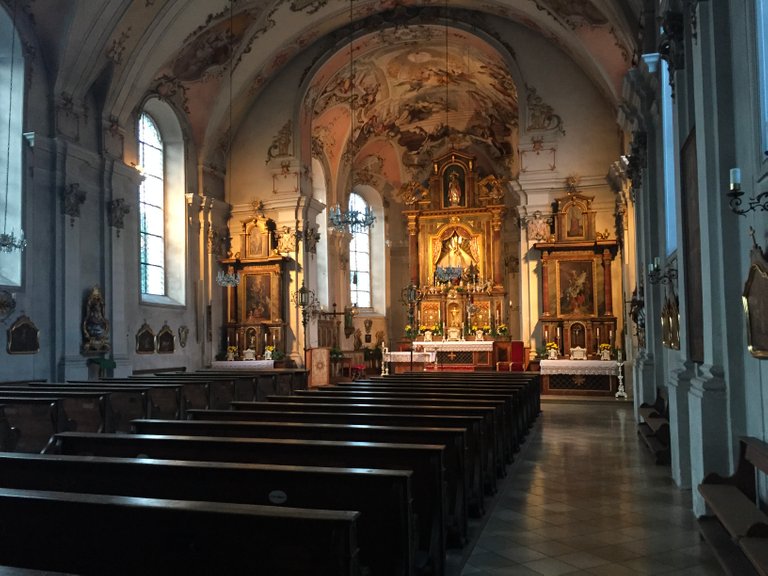 Mit einigen Discotheken ist auch für abendliche Partystimmung gesorgt. Kater am nächsten Morgen garantiert.
With some discos, evening party atmosphere is also provided. Hangover the next morning guaranteed.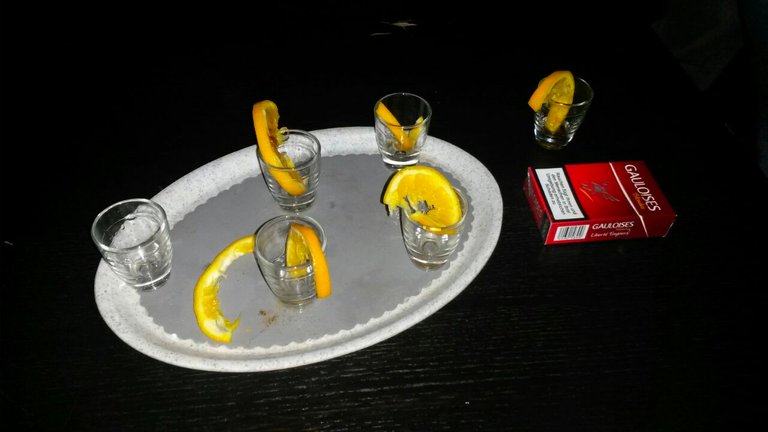 ---
---
---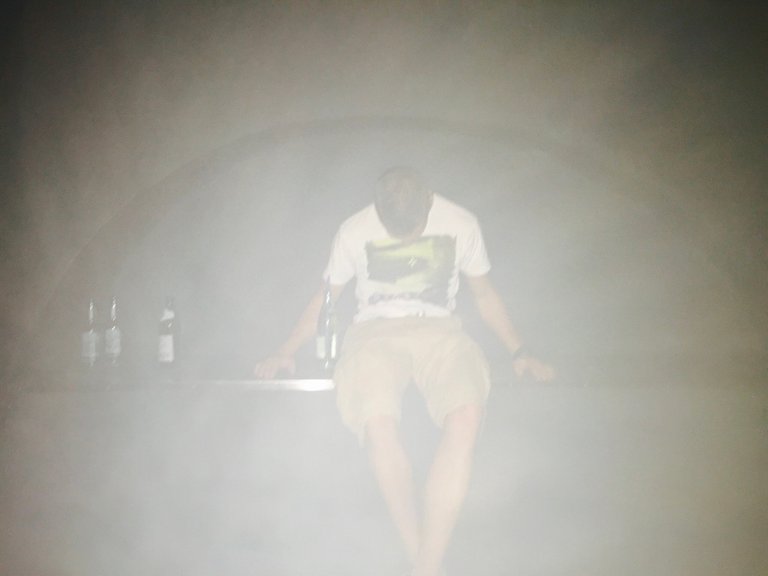 Idealerweise waren wir genau pünktlich zum Summerfestival dort. So eine Art Kirmes mit Live Bands und einer recht schrägen Show aus einer Mischung zwischen Theater und Pyroevent.
Ideally, we were there just in time for the Summerfestival. Kind of a funfair with live bands and a pretty weird show from a mix between theater and pyro event.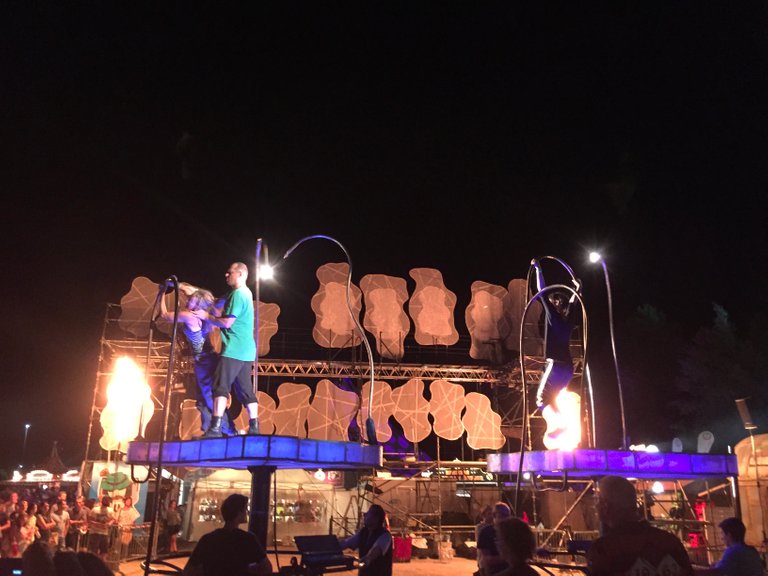 ---
---
---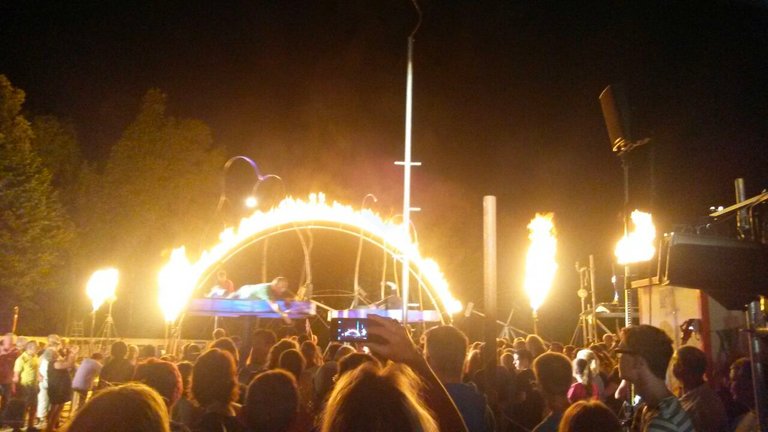 Zeit die schöne Natur zu genießen, sollte man aber auch in jedem Fall einplanen. Zum Beispiel einfach mal die Füße in der Isar baumeln lassen. Wäre das was?
Time to enjoy the beautiful nature, but you should also plan in any case. For example, just let your feet dangle in the Isar. Would that be something?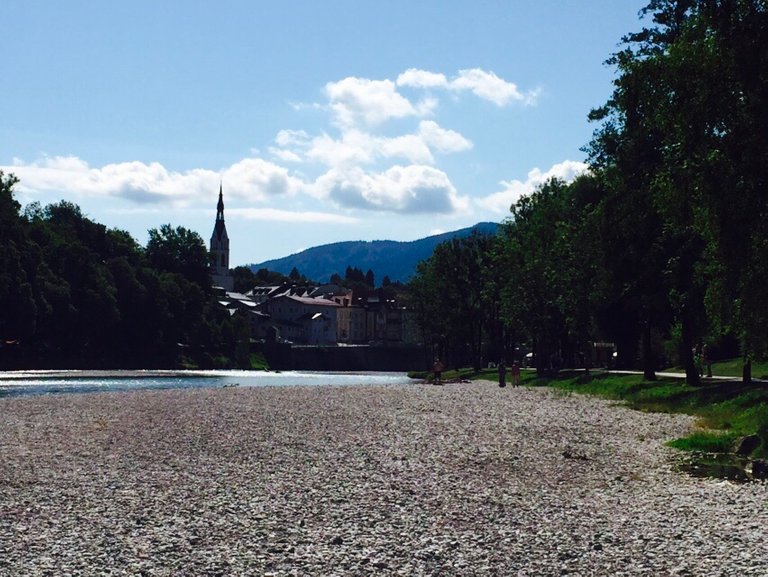 ---
---
---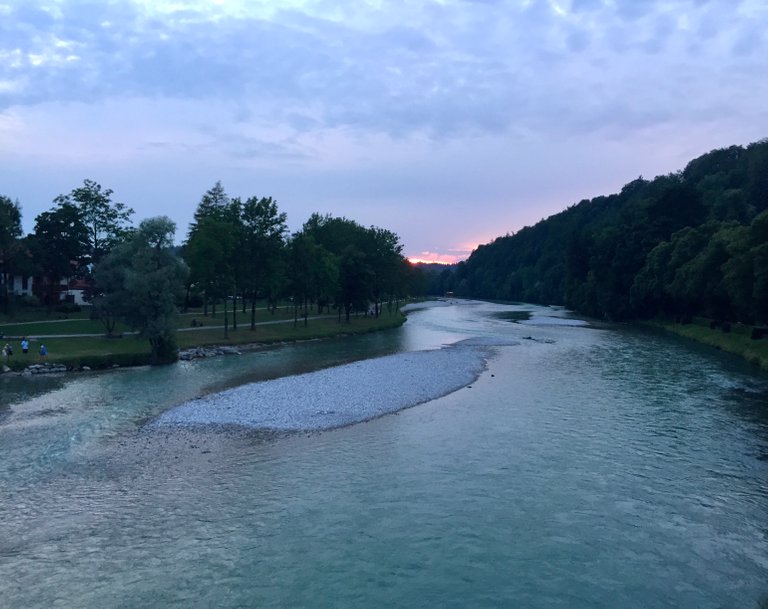 Wer ein wenig mehr Action an der frische Luft mag, kann hier wunderbar raften oder beim Bullrun mit einer Art Kart die Alm herunter jagen.
Who likes a little more action in the fresh air, can raft here wonderfully or chase with the Bullrun with a kind of Kart down the Alm.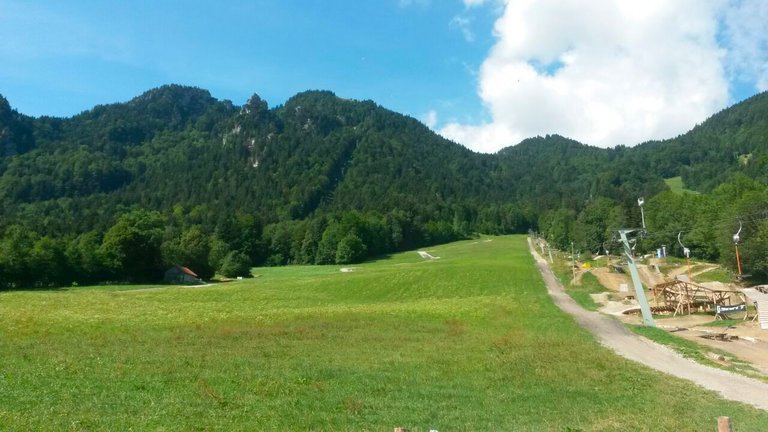 ---
---
---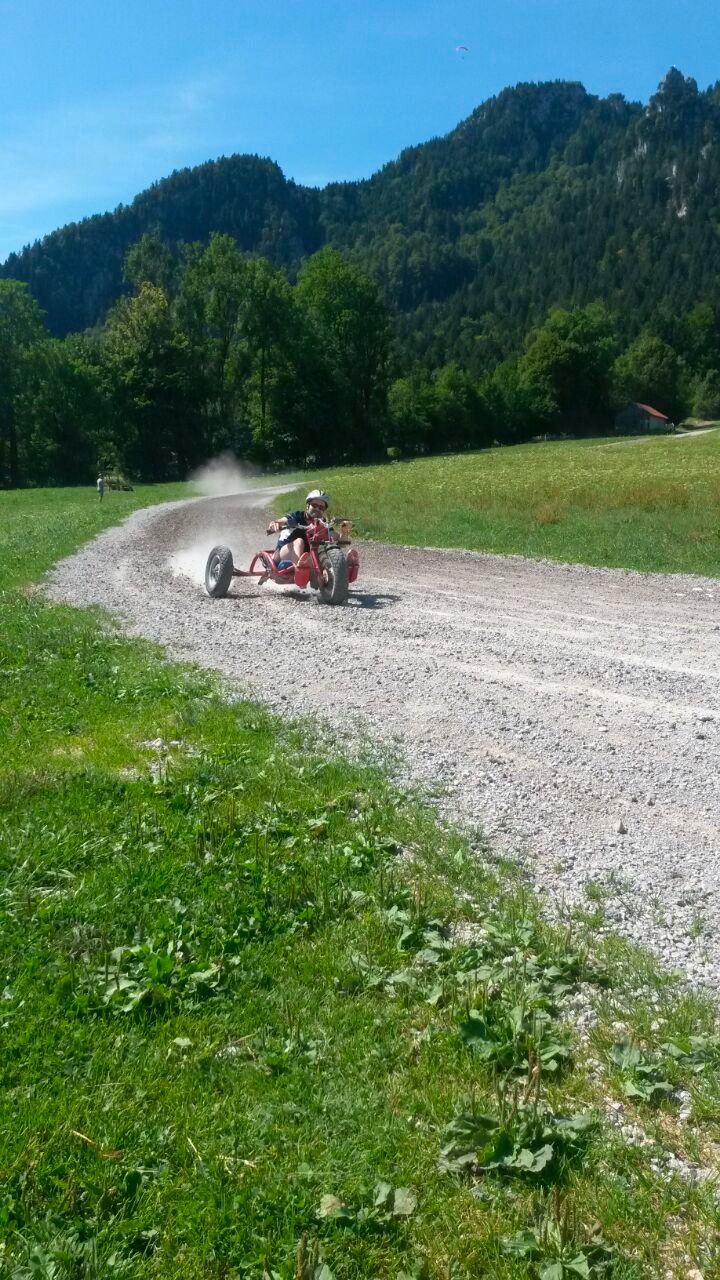 Wie immer in Bayern ist auch für das leibliche Wohl bestens gesorgt. Es geht doch nichts über eine schöne Schweinshaxe und ein kühles Weißbier.
As always in Bavaria, the physical well-being is also well provided for. There is nothing like a nice pork knuckle and a cool wheat beer.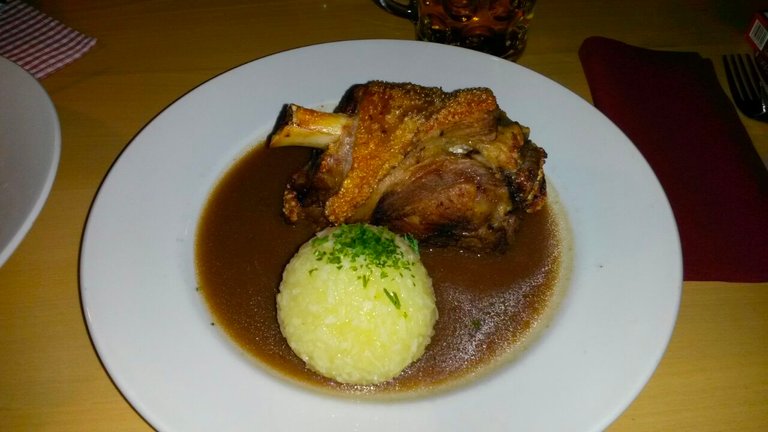 Auf jeden Fall eine klare Reiseempfehlung von mir für alle die in der Gegend sind.
Viele grüße und bis bald Euer
Al
In any case, a clear travel recommendation from me for all who are in the area.
Many greetings and see you soon your
Al