Hallo liebe Hiver,
am vergangenen Wochenende sollte es nun endlich soweit sein. Nach Monaten der Verdammnis in den eigenen 4 Wänden, Corona geschuldet, durften wir endlich mal wieder reisen. Deshalb war ich die letzten tage auch etwas still auf der Hive Chain. OK es war nur ein kleiner Wochenendtrip in den Schwarzwald aber nach der langen Zeit war es Erholung pur. Ziel war der Titisee im Hochschwarzwald und dort das Hotel Saiger Höh. Hier ein paar Bilder von dem wunderschön auf einem Berg über dem Titisee gelegenen Hotel.
Der neue infinity Outdoorpool der während dem Lockdown gebaut wurde.
Hello dear Hiver,
last weekend it should finally be so far. After months of damnation in their own 4 walls, due to Corona, we were finally allowed to travel again. That's why I was a bit quiet on the Hive Chain the last days. OK it was only a small weekend trip to the Black Forest but after the long time it was pure relaxation. The destination was the Titisee in the Black Forest and there the hotel Saiger Höh. Here are a few pictures of the hotel beautifully situated on a mountain above the Titisee.
The new infinity outdoor pool that was built during the lockdown.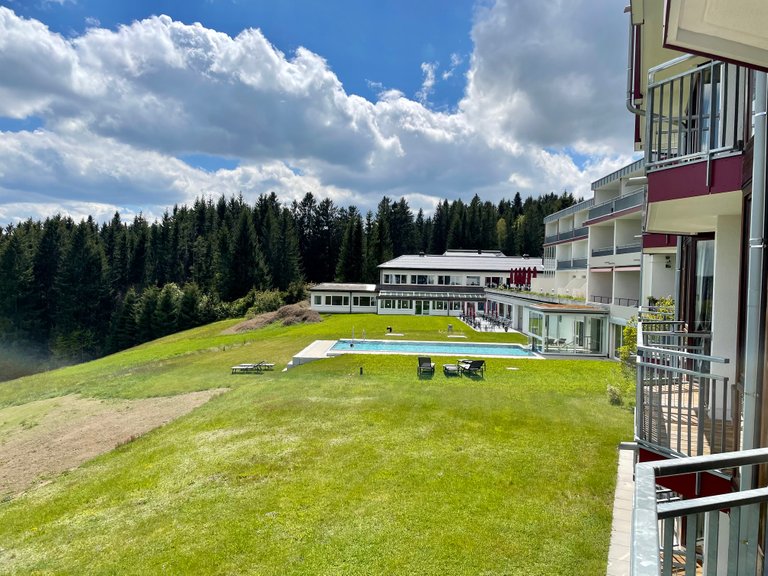 Mit grandioser Fernsicht.
With magnificent distant views.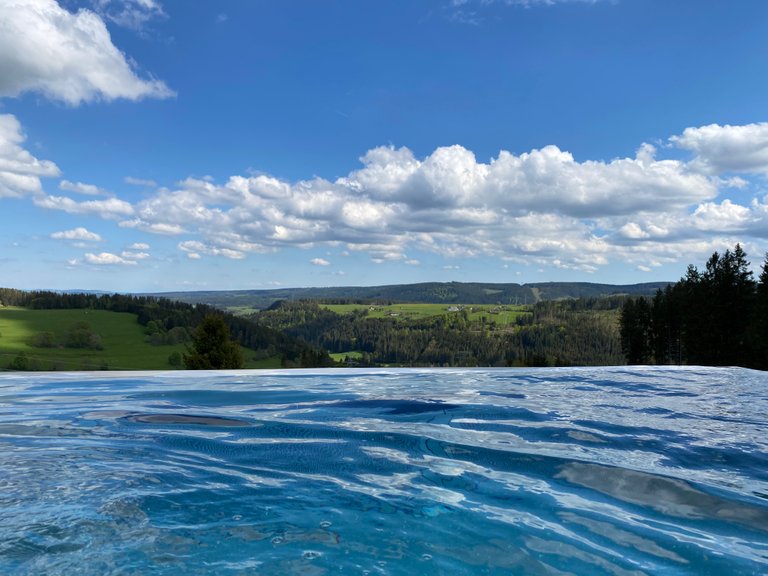 Und das neue Indoor Schwimmbad, das wir als erste nach dem Lockdown benutzen konnten. Da das Hotel nur sehr gering belegt war, konnten wir immer alleine mit unserem Sohn den Wellnessbereich genießen.
And the new indoor swimming pool, which we were the first to use after the lockdown. Since the hotel had very low occupancy, we could always enjoy the spa area alone with our son.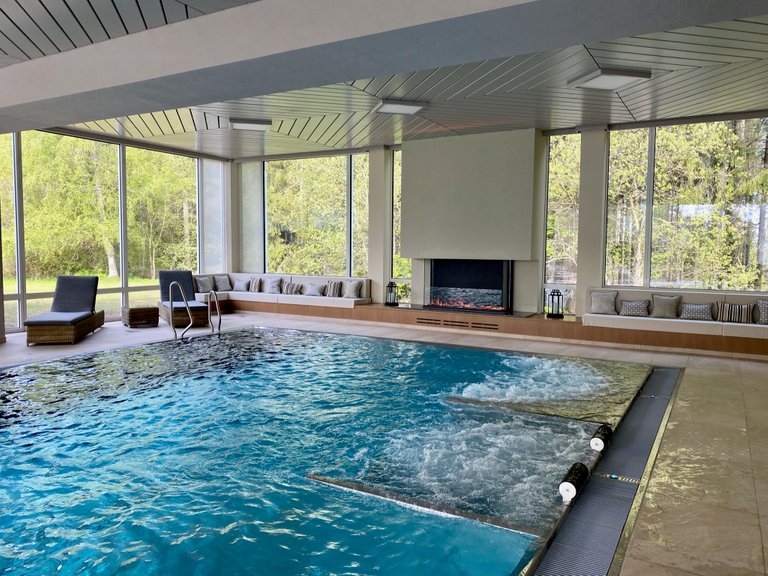 Natürlich haben wir die Zeit auch genutzt um die Umgebung zu erkunden. Natürlich mit dem E-Bike, denn der Schwarzwald hat so seine Höhenmeter. Unsere Tour ging vom Titisee an den Schluchsee ca. 35 Kilometer.
Of course, we also used the time to explore the surroundings. Of course, with the e-bike, because the Black Forest has so his altitude. Our tour went from Titisee to Schluchsee about 35 kilometers.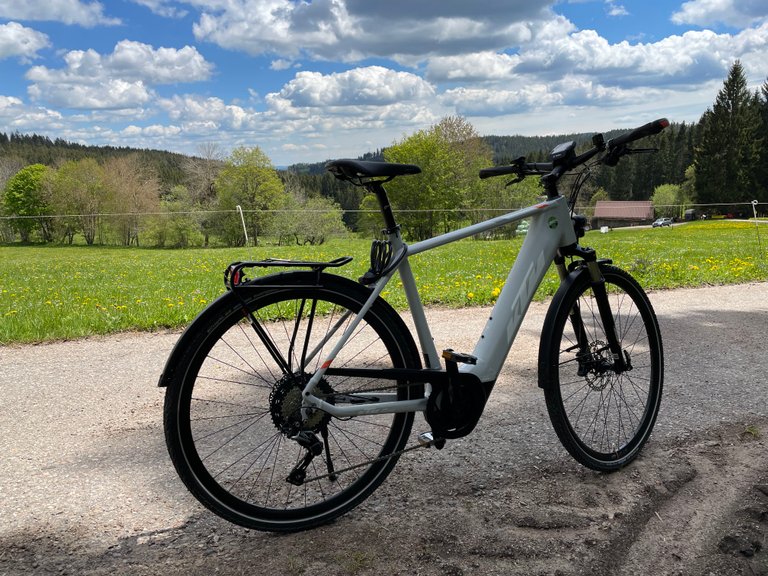 Vorbei an stillen Bergseen.
Past quiet mountain lakes.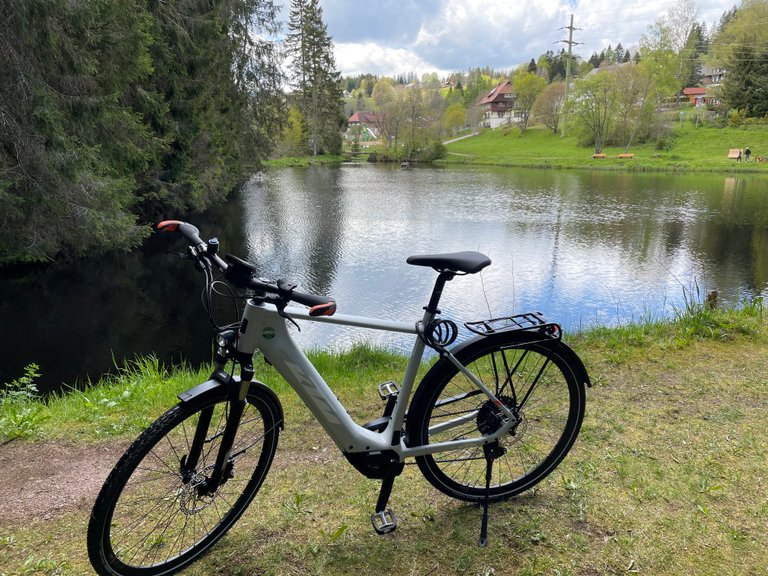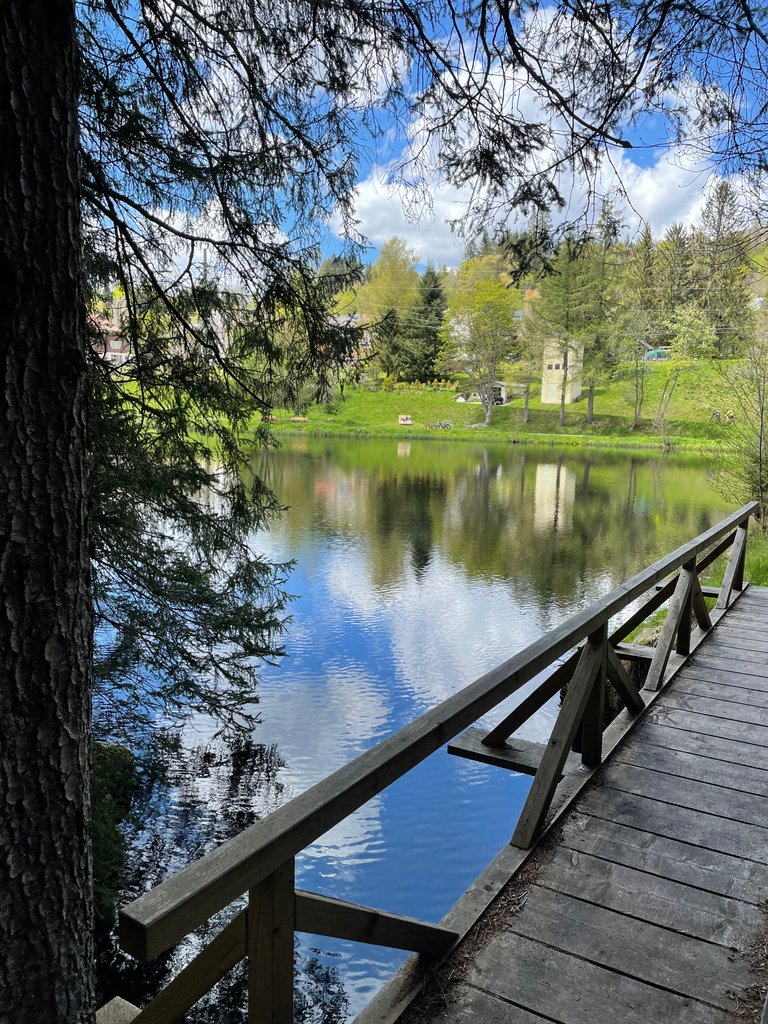 Bis zum Schluchsee mit seinen Tretbooten und Wasser, das fast schwarz wirkt.
Up to the Schluchsee with its pedal boats and water that seems almost black.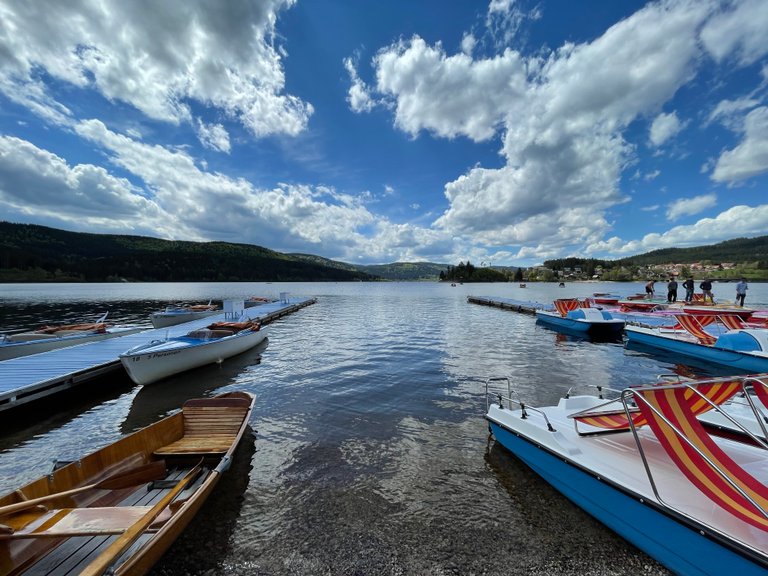 Auch Windräder konnten wir auf dem Rückweg aus der Nähe beobachten. Ganz schön groß, wenn man so davor steht.
We were also able to observe wind turbines up close on the way back. Quite big, when you stand in front of it.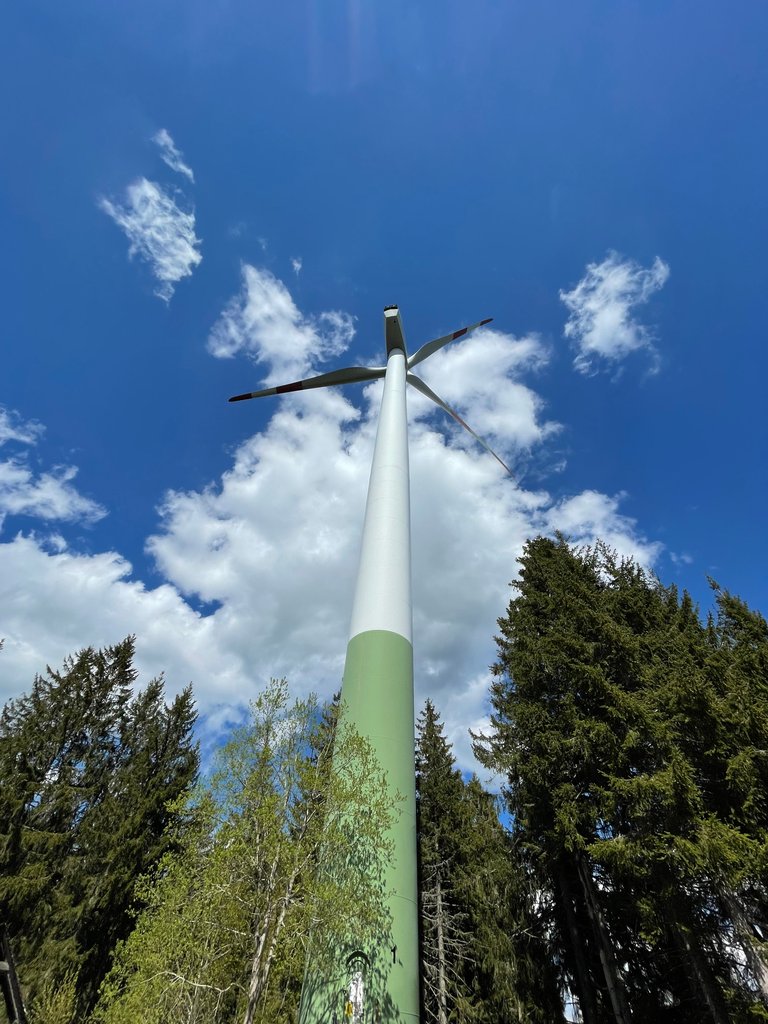 Aber wenn man schon im Schwarzwald ist, dürfen natürlich auch Wanderungen nicht fehlen. Vorbei an Ameisenhaufen ging es hinunter an den Titisee.
But if you're already in the Black Forest, you can't miss hiking, of course. Past anthills we went down to the Titisee.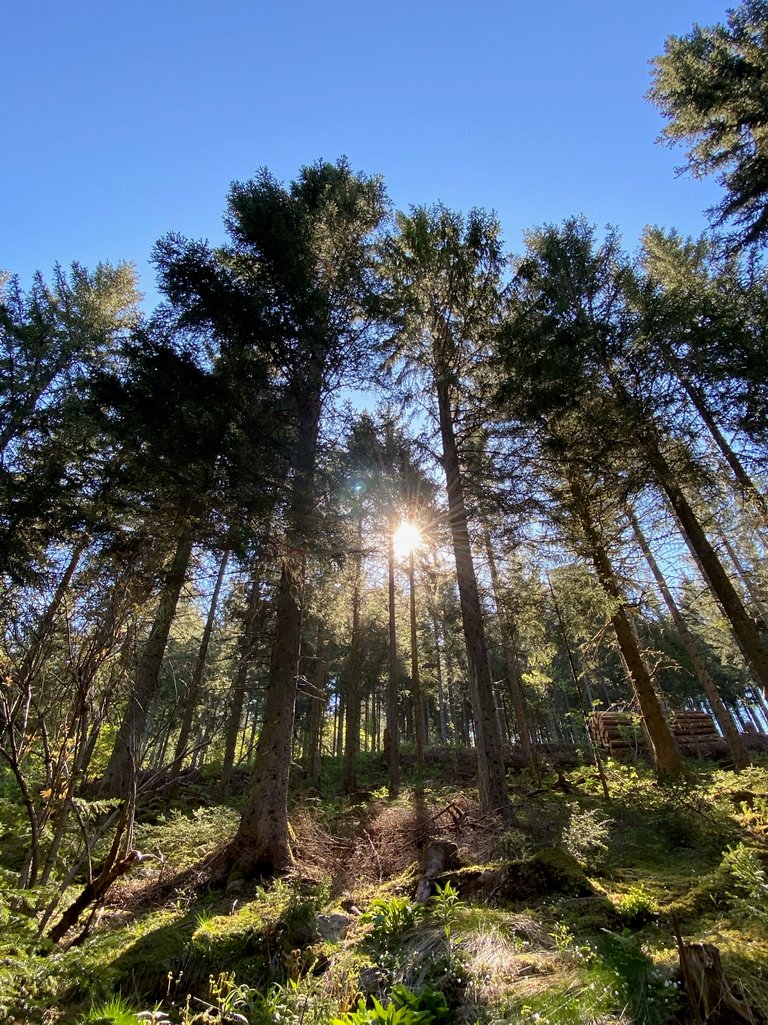 Im Hintergrund ist das beliebte Skigebiet des Feldbergs zu sehen, wo sogar noch Reste von Schnee lagen.
In the background you can see the popular ski resort of Feldberg, where there were even remnants of snow.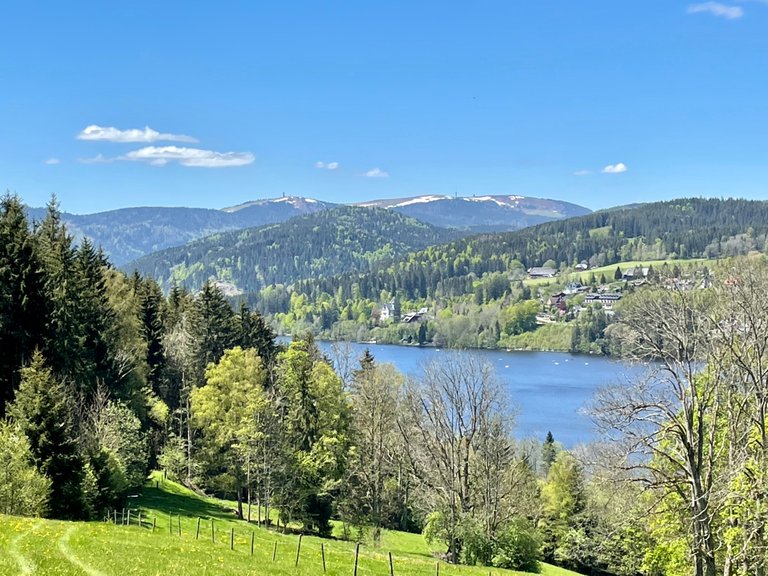 Und dann muss man natürlich auch eine Bootstour auf dem See machen!
And then, of course, you have to take a boat ride on the lake!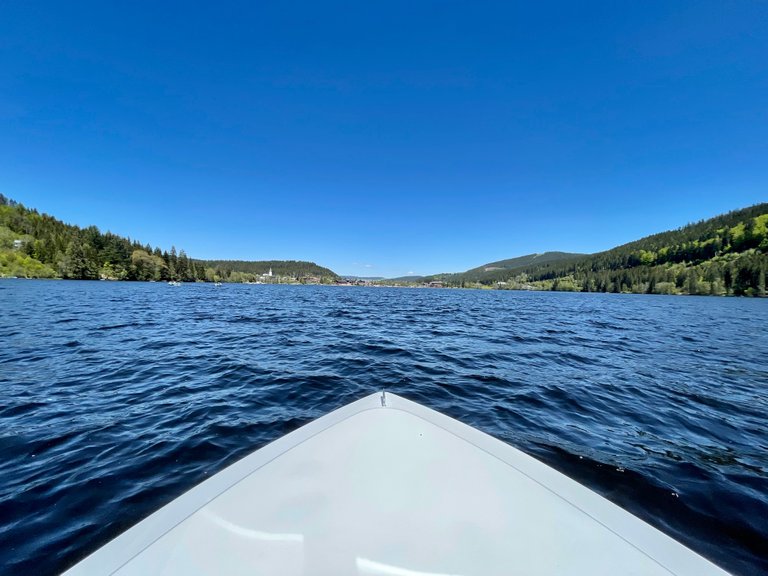 Einfach herrlich die Natur und Architektur im Schwarzwald.
Simply magnificent nature and architecture in the Black Forest.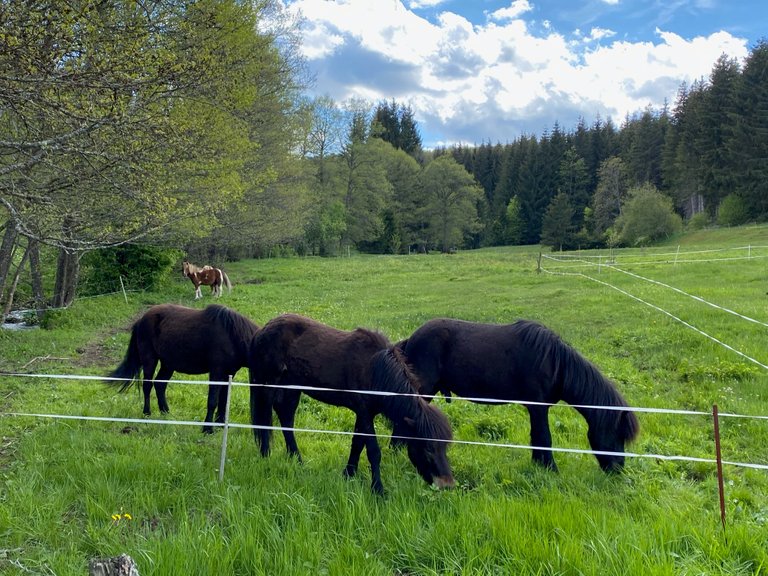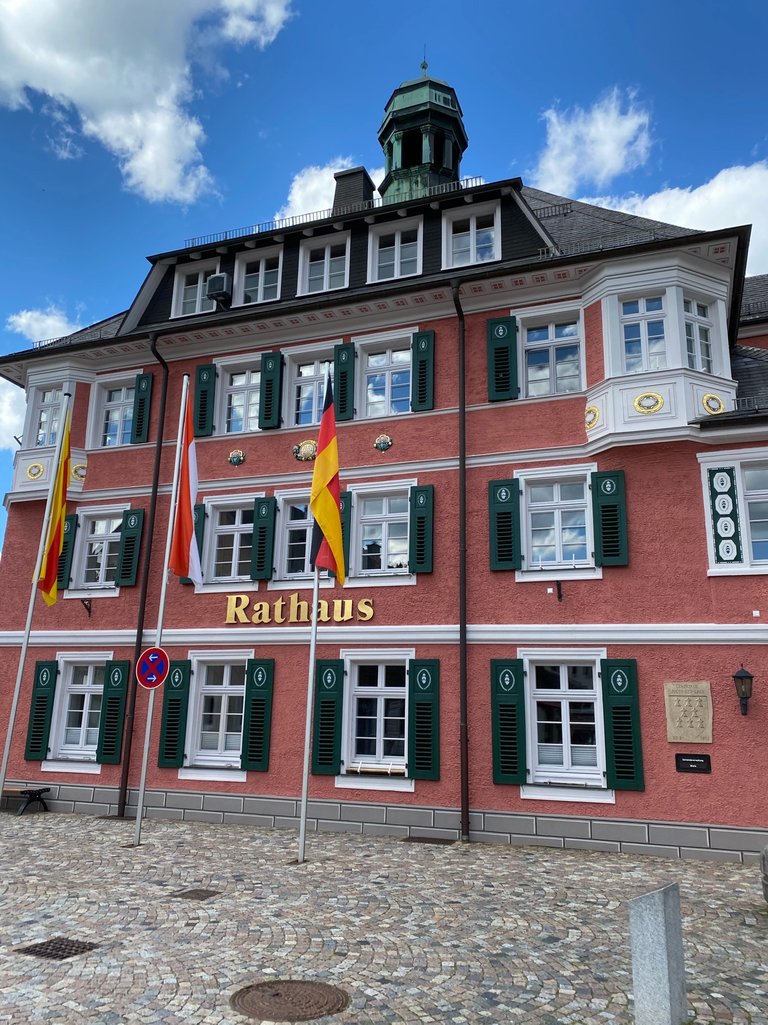 Am letzten Tag ging es dann nochmal hoch hinaus auf den Hochfirst mit seinem Aussichtsturm und Weitblick bis in die Alpen hinein.
On the last day, we went up again to the Hochfirst with its lookout tower and far-reaching view into the Alps.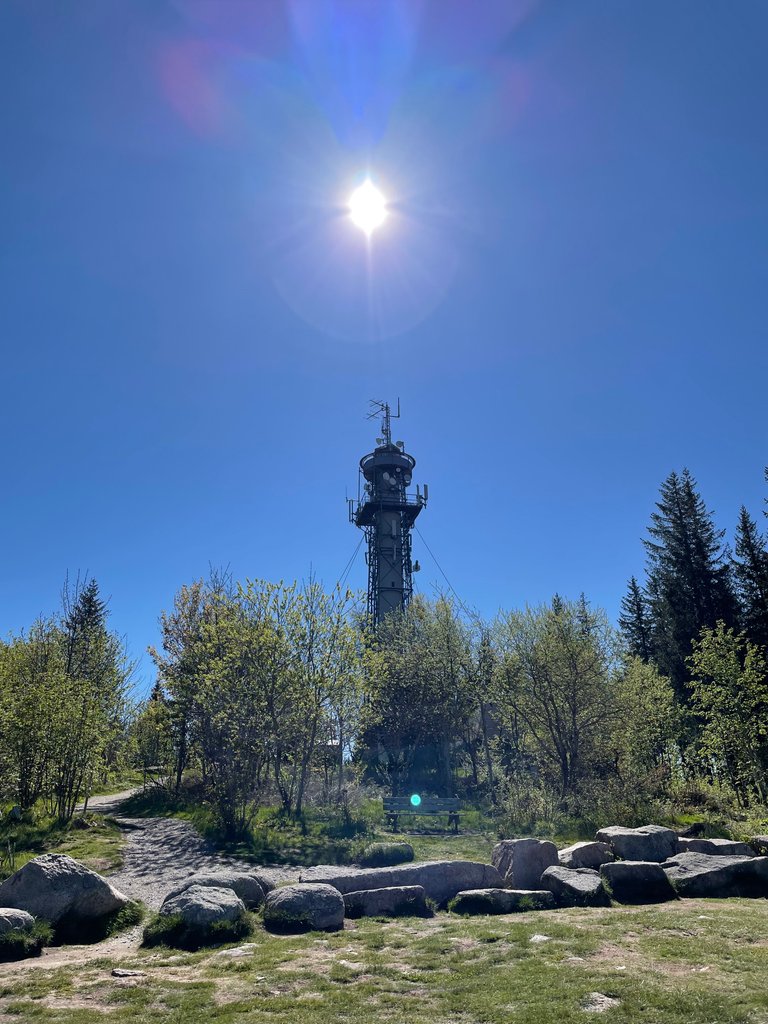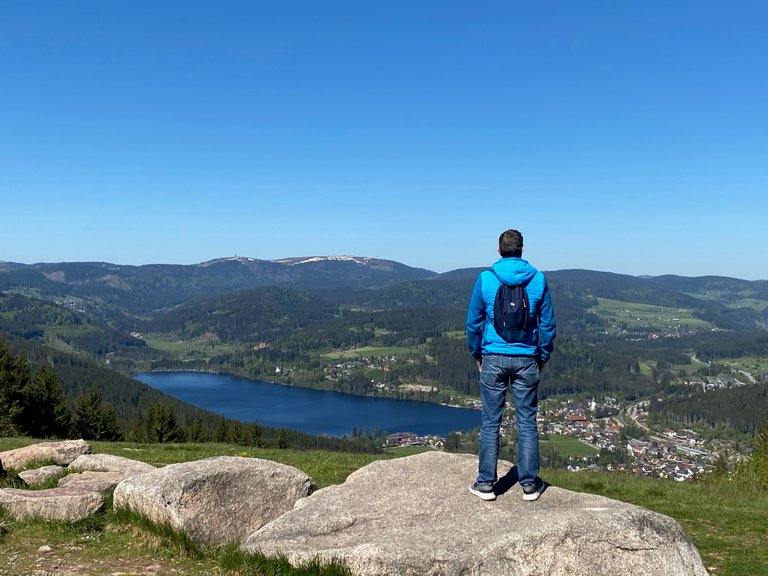 Beim Abstieg konnten wir dann nochmal die Natur vollkommen genießen.
On the descent we could once again fully enjoy nature.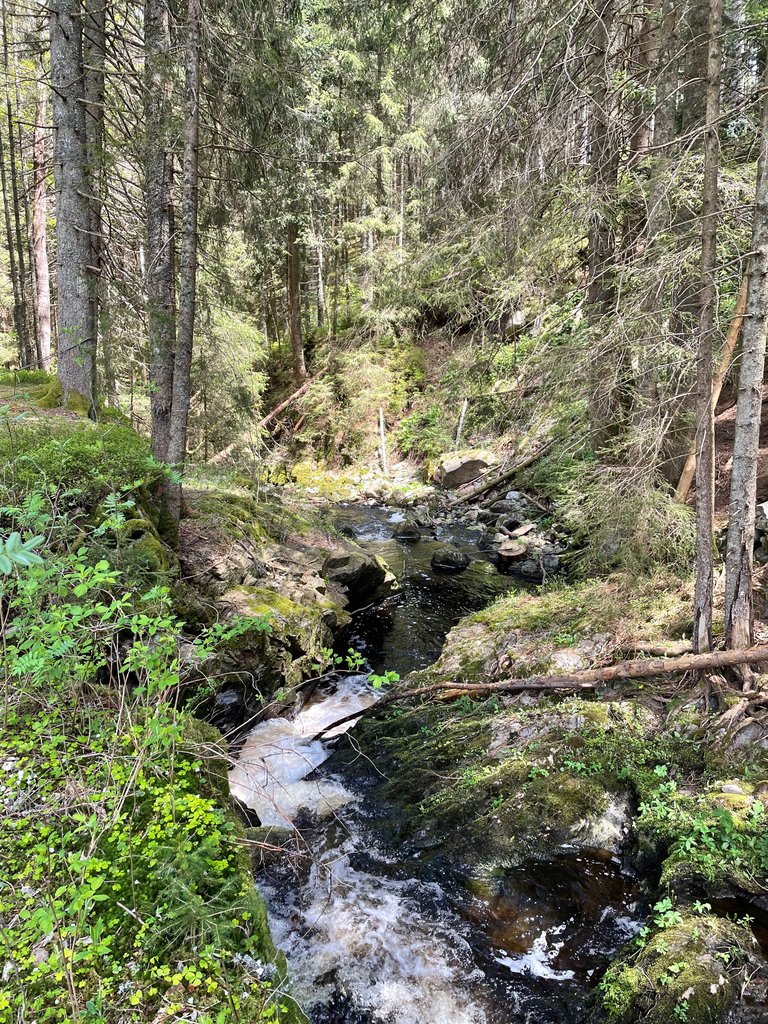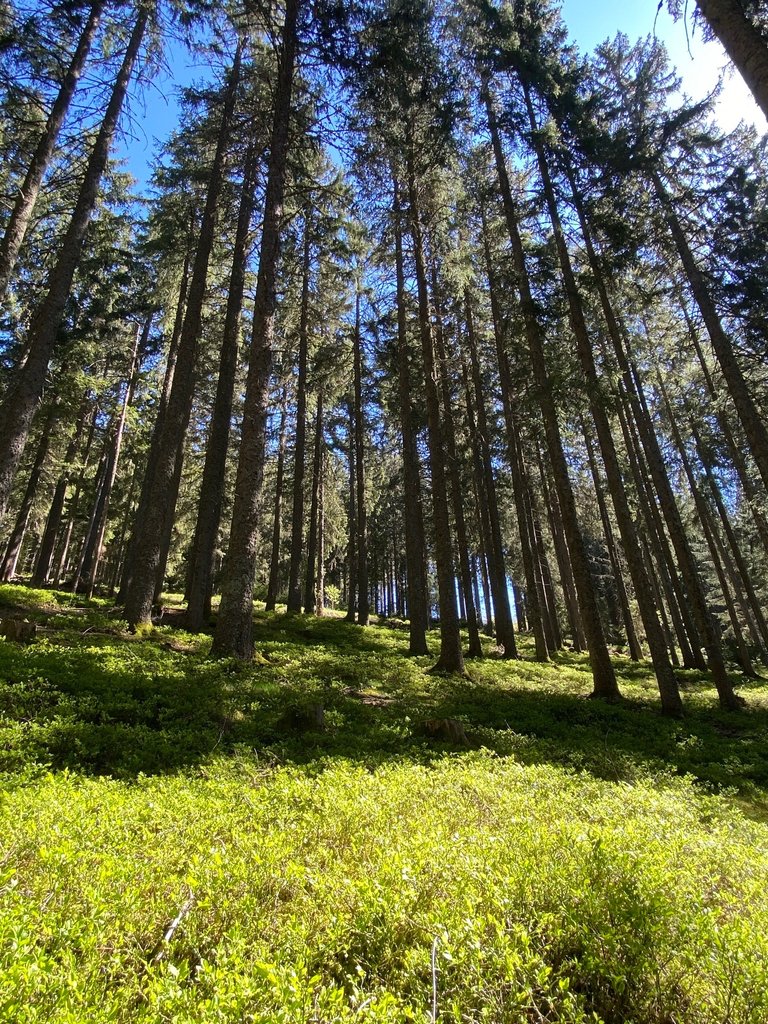 Und als Highlight auf der Heimfahrt die Passage durch die Höllenschlucht mit der Sage vom Hirschsprung über die Schlucht. Hier steht er kurz vorm Sprung.
And as a highlight on the way home, the passage through the Hell Gorge with the legend of the stag's leap over the gorge. Here he is about to jump.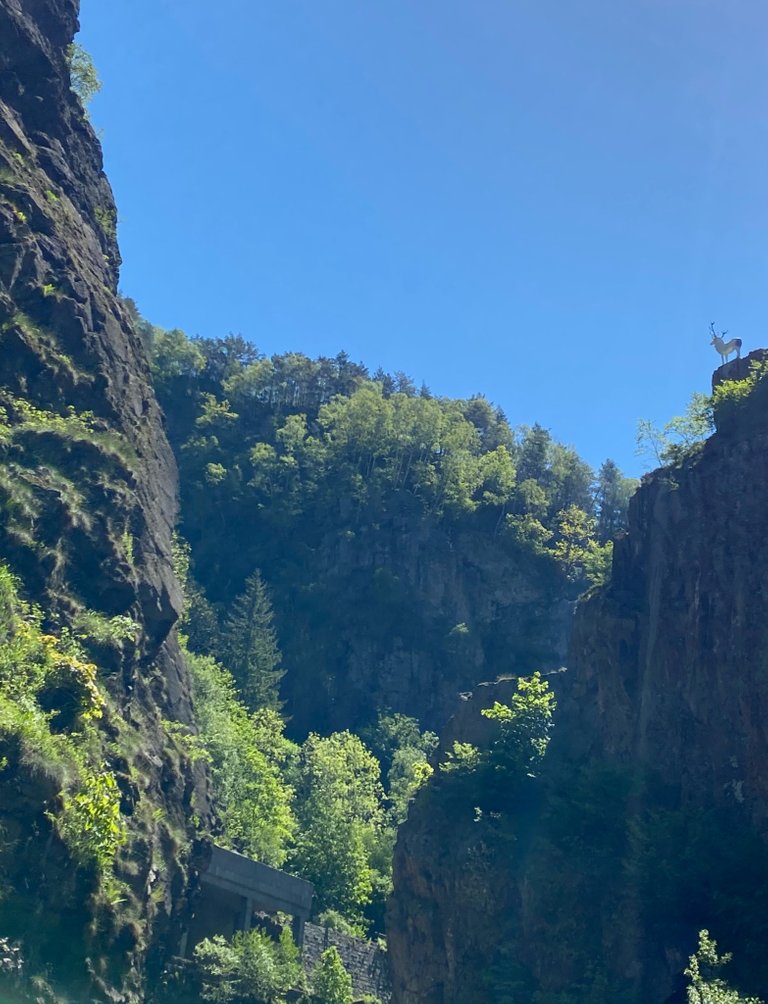 Ein wunderbarer Trip, der leider viel zu schnell vorbei war. ich hoffe, man kann jetzt in den Sommermonaten wieder mehr reisen. Ich werde gerne hier berichten.
Viele Grüße und wir sehen uns hier
Euer Al
A wonderful trip, which was unfortunately over much too quickly. I hope you can now travel more in the summer months. I will be happy to report here.
Many greetings and see you here
Your Al
[//]:# (!pinmapple 47.892213 lat 8.165885 long Titisee d3scr)![img_7047.jpeg]