In the past four years, every year around this time of the month hundreds of people from around the world, connected by an online platform, will gather at one place in the world for their rendezvous. I made it to one of these meetings last year in Bangkok, and like many of the attendees, was looking forward to this year's meeting, where ever it would be. Alas, Covid got in our way, and now we're all sitting at home twiddling our thumbs and fingers, wondering where we'll be this time next year.
This is when I dig out my photos from last year, and think, those were the good old days. Even a normal random day in Bangkok, seem so special now.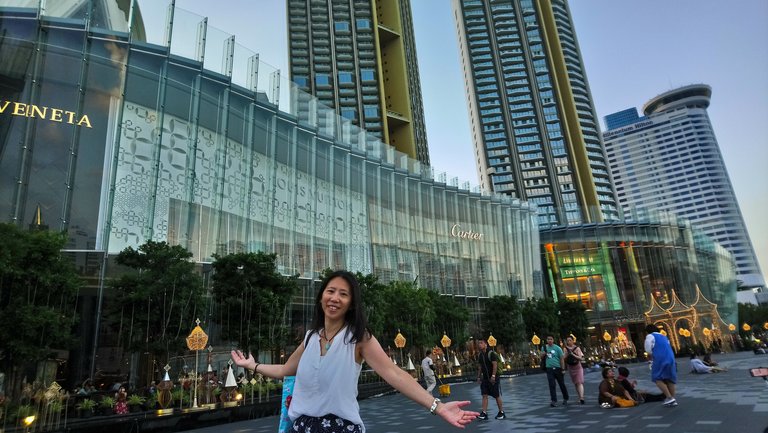 ---
Lunch
My day starts at lunchtime because I'm a late owl. This place is near my hotel and I had my eye on it since I first saw it a couple of days ago. I like its modern spacious seating area, but I was even more drawn to something I saw outside the cafe.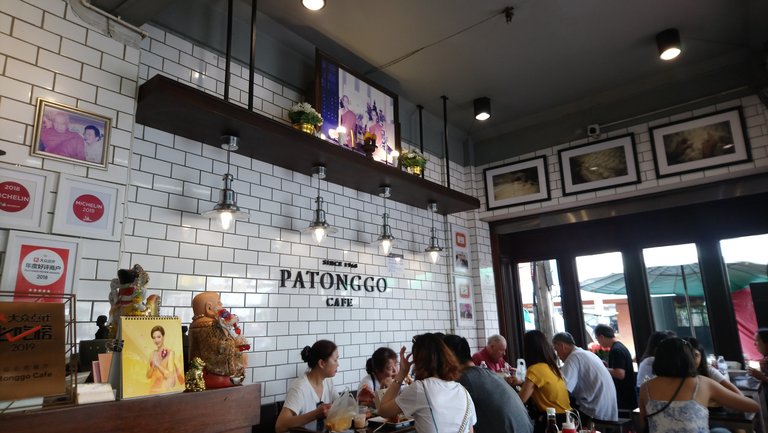 It's these little fried bread sticks. We have something similar in Hong Kong, but longer, like chopstick length, and dunk them in rice porridge. These were served differently, and I was intrigued to find out what they taste like. I'll come back to that in a minute.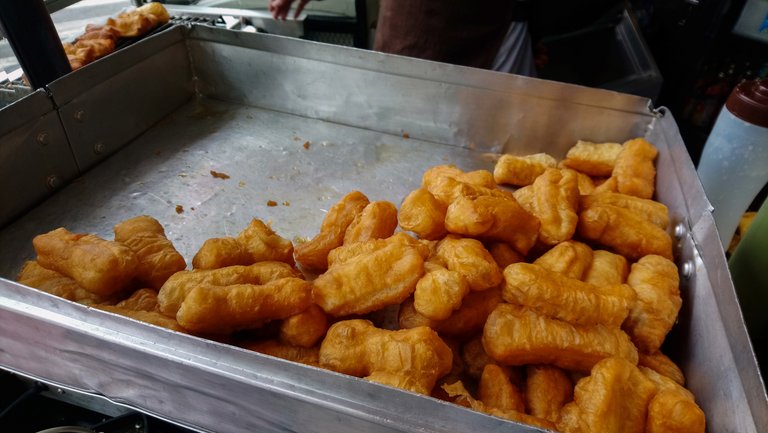 Lunch first. Thai milk tea of course. I fell rapidly in love with it during my short stay in Bangkok. Roast pork rice is popular Bangkok and they're pretty good. The only thing that I wasn't too keen on was the gravy, we don't have that in Hong Kong Kong. Nevertheless, you do in Rome as the Roman does. Not complaining, it's just an observation.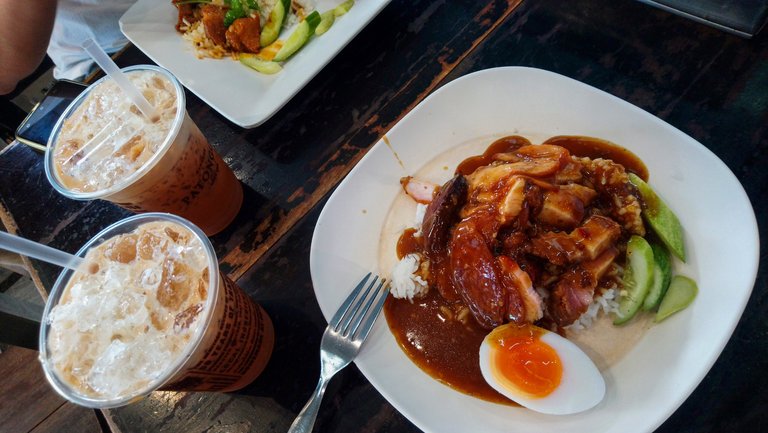 Back to the fried break sticks. I ordered a portion, which I found out was called Pa Tong Go, with coconut milk sauce. You can also have orange, chocolate or strawberry sauce, but hey, I was in Thailand, of course it's going to be coconut milk sauce. What else?! They were yummy because I've never had these savoury fried bread sticks as a sweet before, the coconut milk balanced it really well. And the freshly grated coconut gave it extra bite.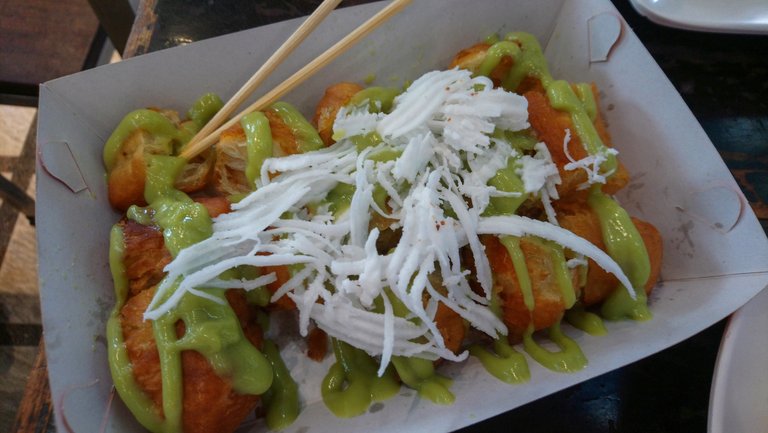 As I was digging in, the owner came over, picked up a piece of the po tong go and dunked it into my Thai milk tea. What the heck!!!!! Then he handed it over to me and told me to try it. I was a bit suspicious, but then.... Boy!!! Was that good!!!!! It took it to a totally new level. How come I never found out about this before. What have I been missing all my whole life!!!!!!!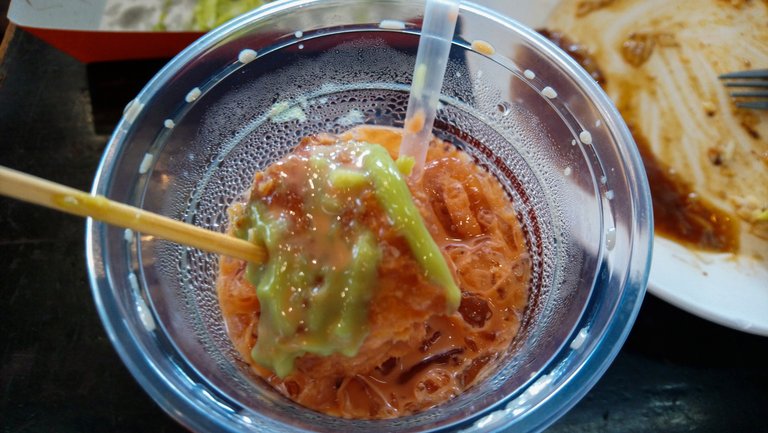 ---
River boat ride
With my belly full and satisfied with a new discovery, we decided to go on a river boat ride. It can be quite scarey if you've never been before. That's exactly how I felt the first time I went a few days ago. And that was during morning peak hour. I knew the drill and what to expect now so was confident to take hubby for his first boat ride.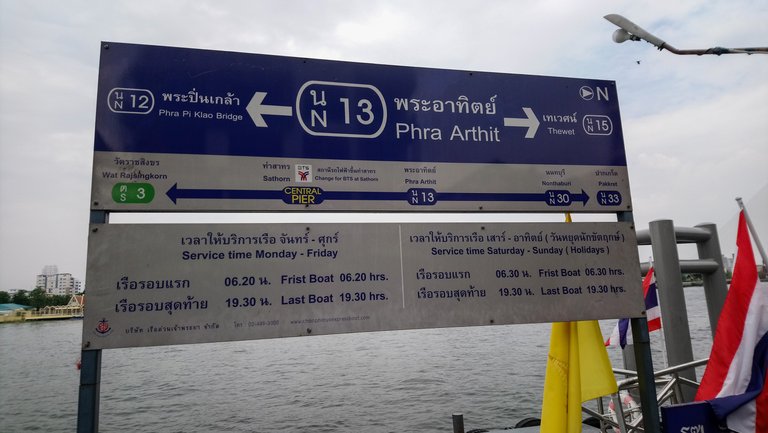 The river boat ride was very nice and much more relaxing than the morning peak hour river ride which was jam packed with commuters, but nevertheless fun. It was very interesting to see how the riverside is developed, mixing old and new properties.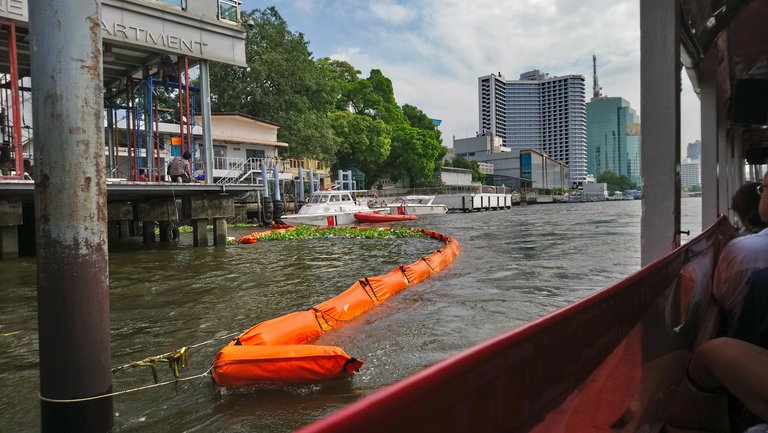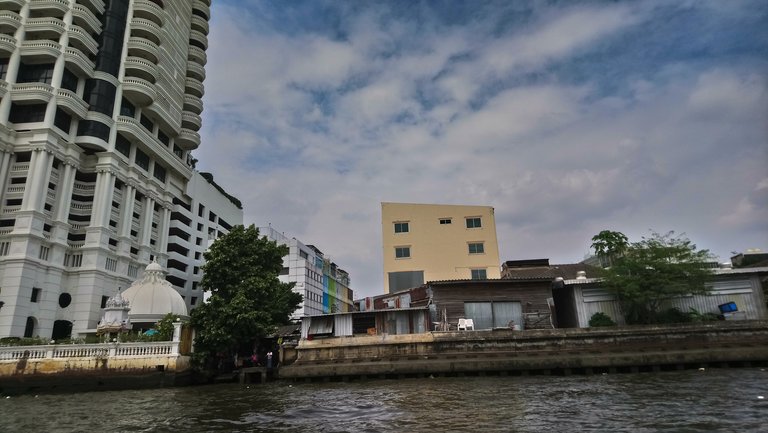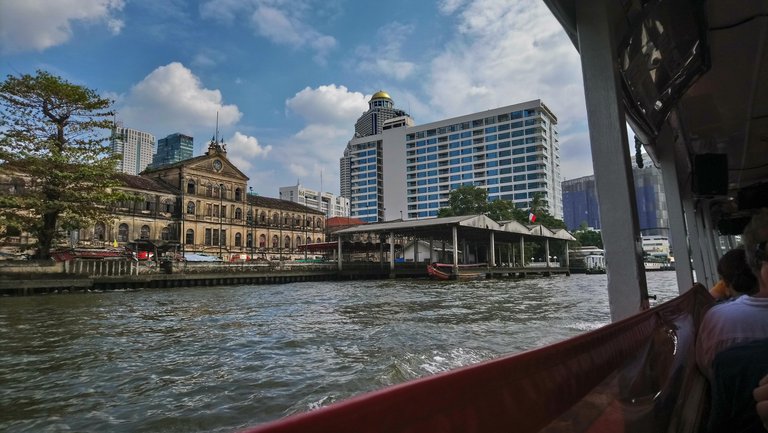 We got off at Central Pier (I think), and we were going to just wander around town. Then I saw a fancy stand for a shuttle ferry to Icon Siam. I remember watching a video from @beyondpadthai about this spanking new shopping mall and it look bling bling glam. With nothing particularly planned for the day, we caught the shuttle ferry over to Icon Siam.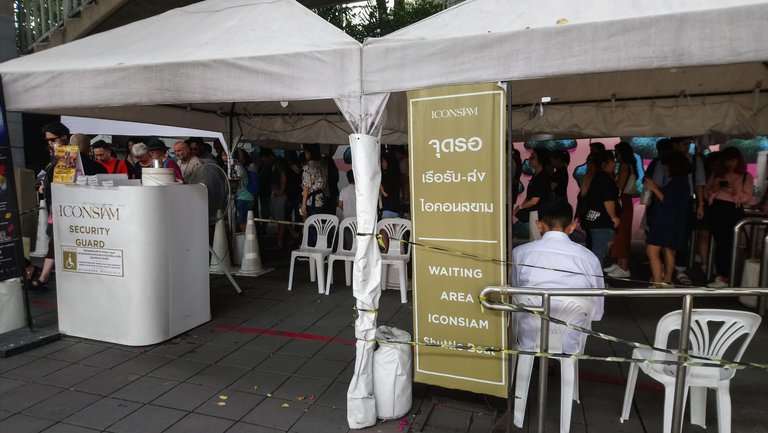 ---
IconSiam
IconSiam is bling bling glam, but not the vulgar bling bling glam, more of a classy bling bling glam. It's massive and with the layout you can see right across the mall from one end to the other. Ok not all the way, but nearly.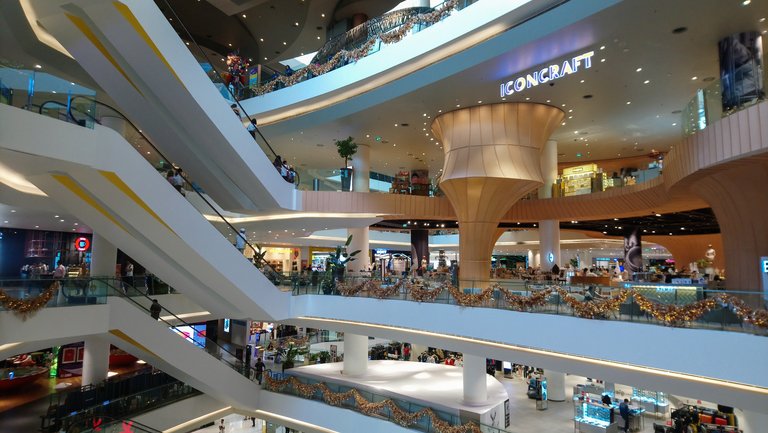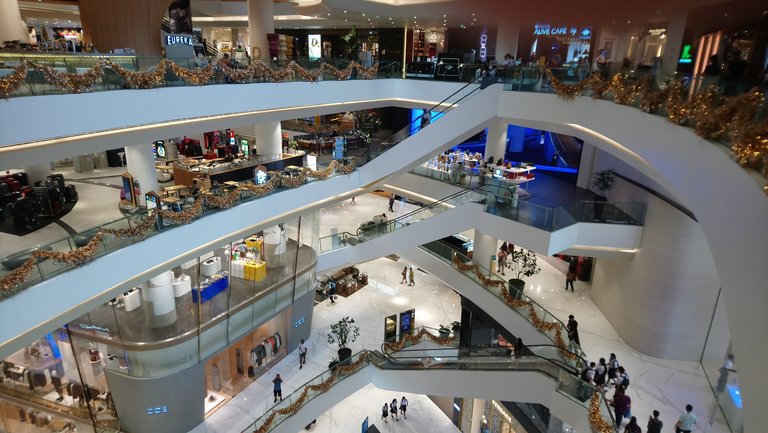 I saw all the luxury high end brands here, a shopping mecca for ladies, and maybe the guys as well. But if the guys aren't into luxury fashion, how about a Marserati, a Porsche or maybe even a Rolls Royce? Toyota's are available as well, but who want's a Toyota when you can buy a luxury sports car?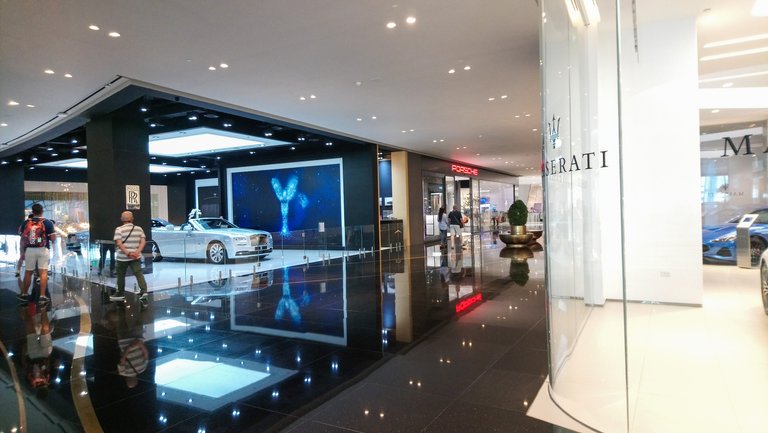 My favourite part in the entire Icon Siam is the waterfall fountain on the 6th floor. This is an amazing 15 meter waterfall that changes colours and creates patterns and words as it drops from the ceiling to the ground.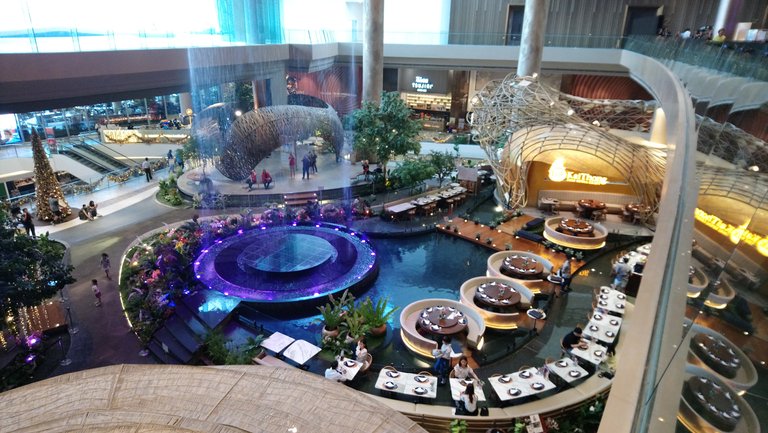 I made a video of this with my mobile phone and after recording, my neck ached so much!! I hope you will enjoy the video, and I'd be grateful if you can keep it running for the duration (go get yourself a coffee if you like) as I need to ramp up my viewing time on my channel 😅.

It's exactly a year since I flew into Bangkok for SteemFest4, hopefully next year this time I'll be at HiveFest 5 and I'll see you there.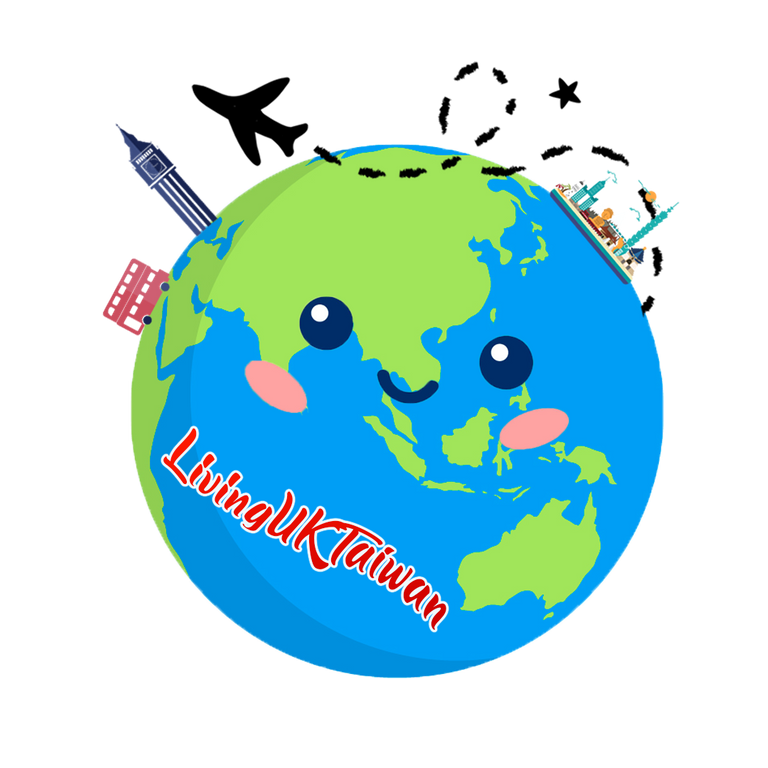 You can checkout all my travel post on the Pinmapple here or click on Mr Pinmapple below