What does one do when you come across a spaceship in the middle of the fourth largest city in Japan? Not sure about others, but in my case, after my day time visit, I came back after dinner for some night time shots.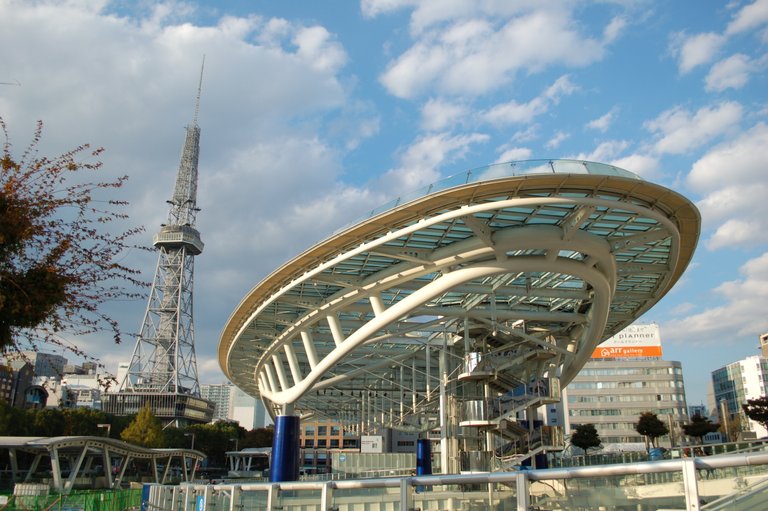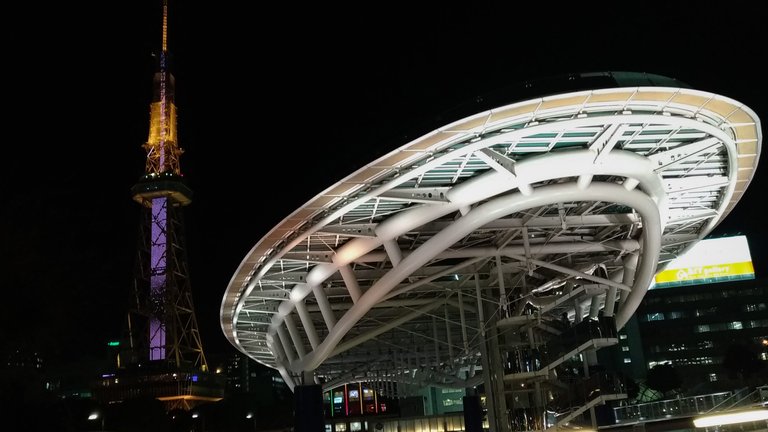 So who would build a spaceship in the middle of the city center? Let me tell you a bit about it first before I talk about my visit.
This is the Oasis Spaceship Aqua and it's part of the Oasis 21 complex located in Nagoya city centre. There are four main parts to the complex. The Galaxy Platform at the lowest level is an open space surrounded by shops, I remember there wasn't much footfall around when I was there. Then there's the transportation hub with the bus terminal and the subway station. Nothing much to shout about here.
Next, there's a garden underneath the spaceship called the Field of Green. It's a pleasant place for people to sit and relax, truly a little oasis bang in the middle of the city. Perhaps one might even encounter the martians come and take them to outer space one day. Who knows? They didn't come when I was there, perhaps we were too busy playing silly shadows to see anyone/anything from outer space.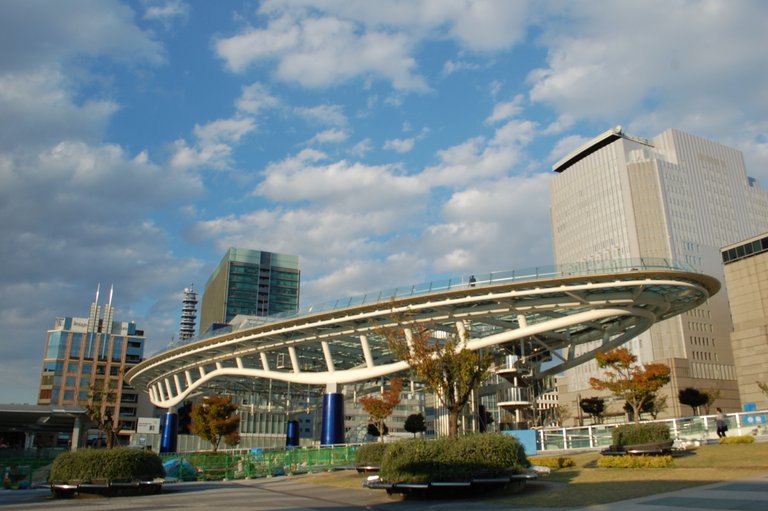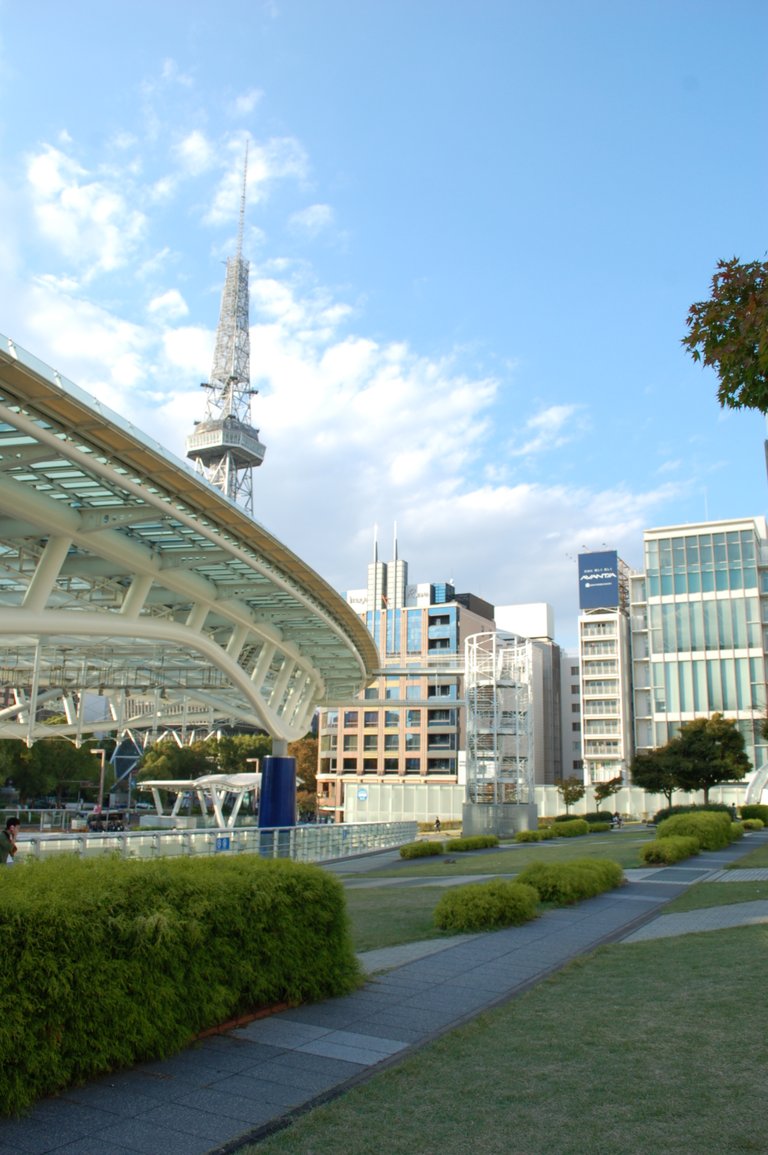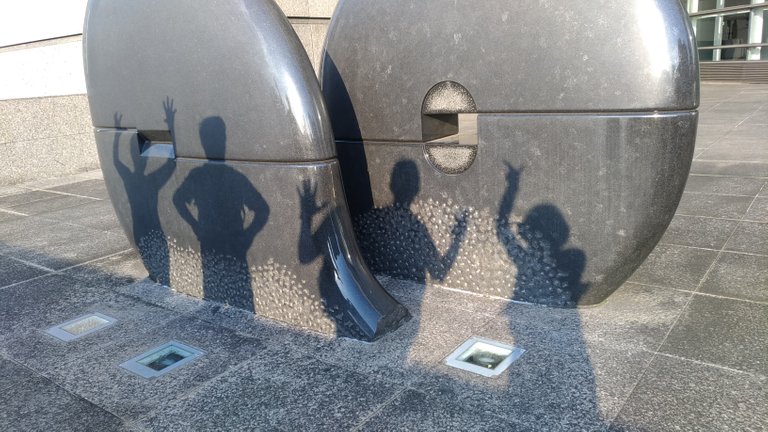 Now let's get back to the spaceship. The Oasis Spaceship Aqua is a rooftop garden 14m above ground level. It's flanked by the 180m tall Nagoya TV Tower, the oldest TV tower in Japan. At the center of the rooftop garden is an oval shape dish measuring 6 - 10 cm deep with a surface area of 2700 square meters. It carries 150 tons of water and is shallow enough for one to get a vague peek of the steel structure underneath. Sadly you can't see it very well in the photos during daytime, but don't worry, I have that sorted for you. Just bear with me for a moment.
The fact that one is elevated above ground, with a mass of one of the world's most scarce and crucial resource by your side, makes this quite a unique landmark and visitor experience.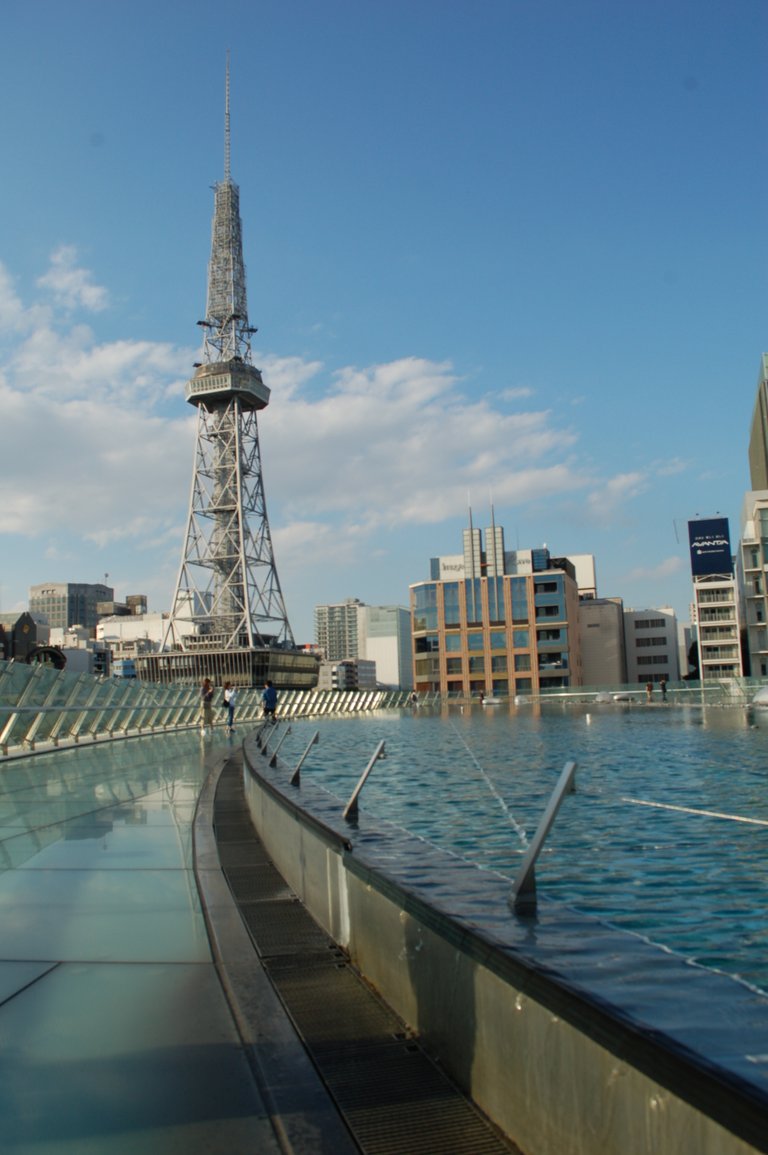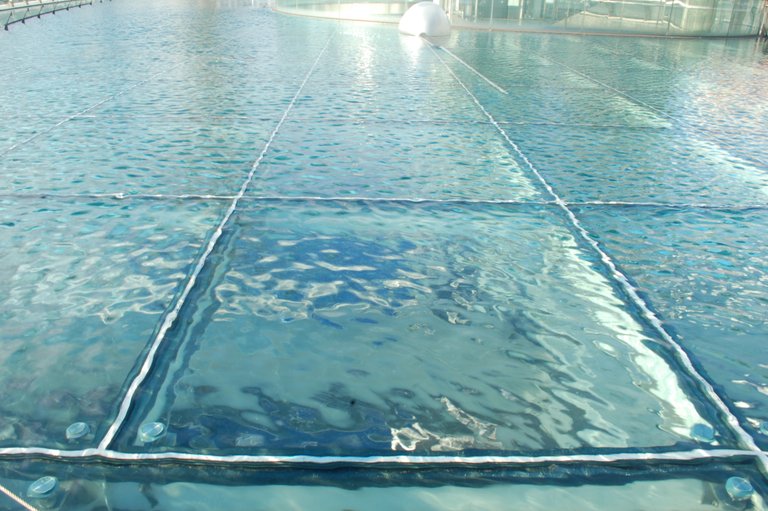 I liked the fact the spaceship wasn't too crowded during my visit. There were only a handful of other visitors who looked like locals out for a stroll. But there was one other group of aunty tourists who kept on photobombing me with their obnoxious aunty poses. After they spent forever taking photos on practically every inch around the pool, they finally left us in peace and quiet. At last!!!
With the sight and sound pollution gone, I could finally feel a bit of tranquility around me. The walkway around the spaceship is 200m, that would take Usain Bolt less than 20 seconds to run a lap. I would doubt anyone could and would want to do that during their visit. Why rush things in life when you can do it calmly and peacefully?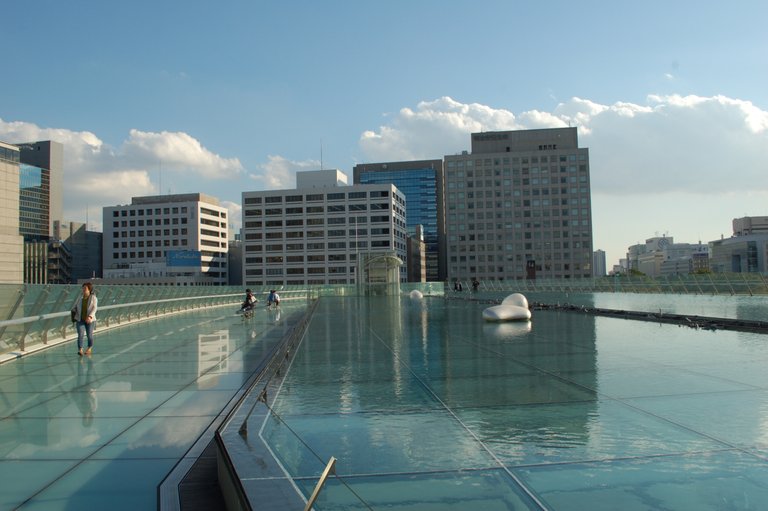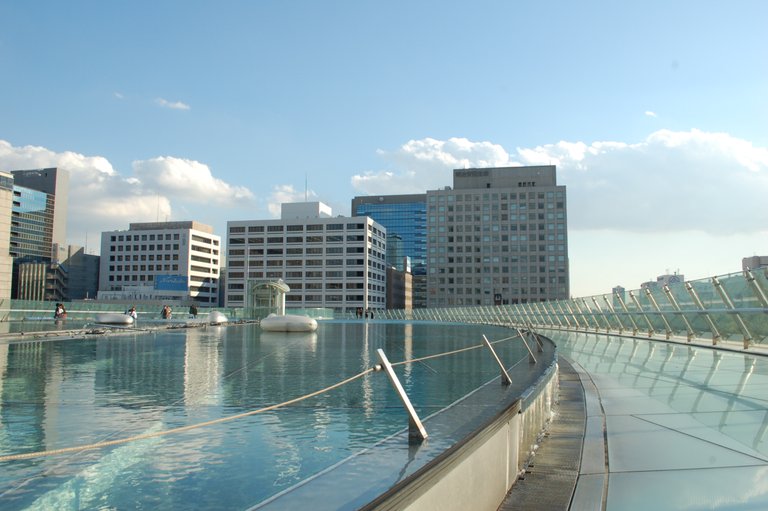 The spaceship was quite near our hotel, and after dinner we came back for another walk around. The ambience was totally different from daytime. Honestly, I think this is such an under rated little gem in Nagoya.

With the high rise buildings lit up at night, the light reflected onto water. Some of the building lights changed colour frequently, as did the barriers on the side of the walkway. I think it's very neat how the barriers slanted inwards, for safety purposes of course, but they also used the angle to project additional lighting effects onto the walkway, making it so mermerising.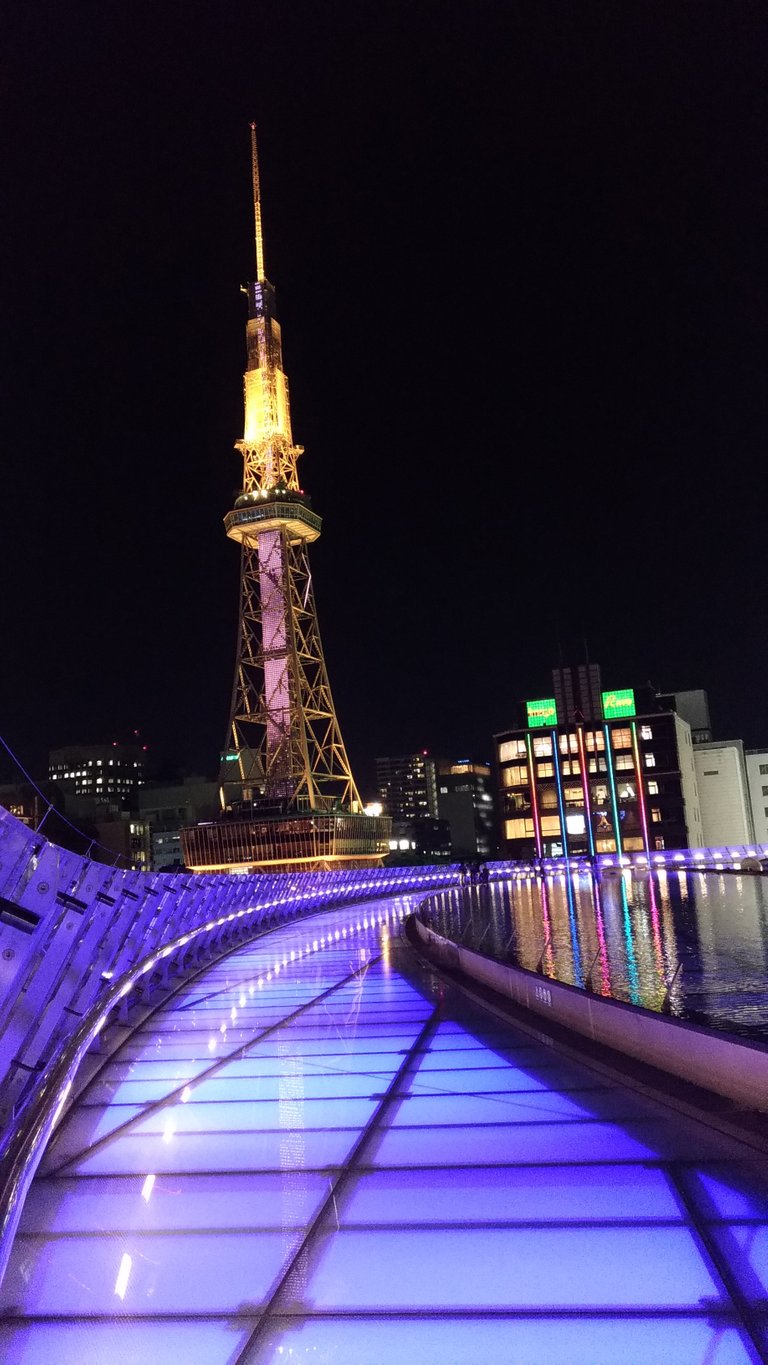 At night time, one can see through the water and underneath structure much clearer. The grid structure supporting the rooftop became part of the night time display. It was almost like board game - what objects from the skyline can be neatly placed inside a grid?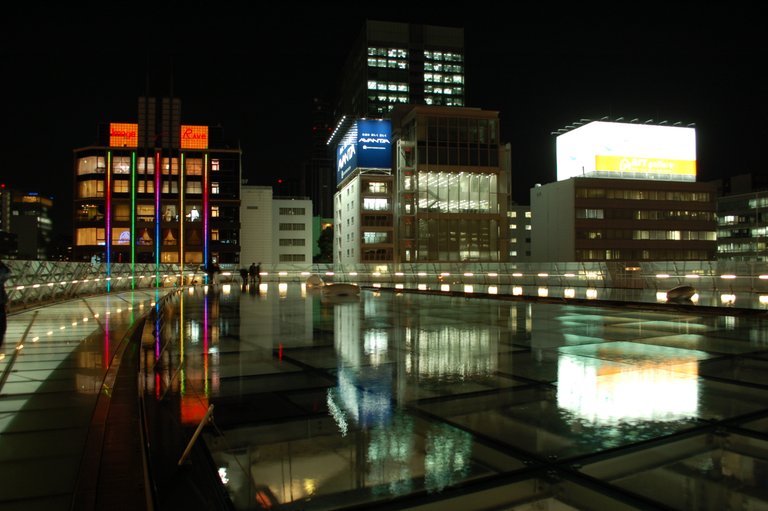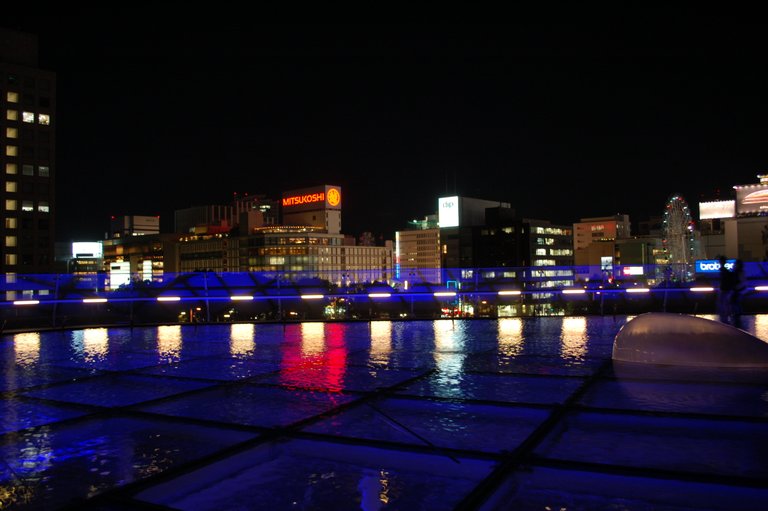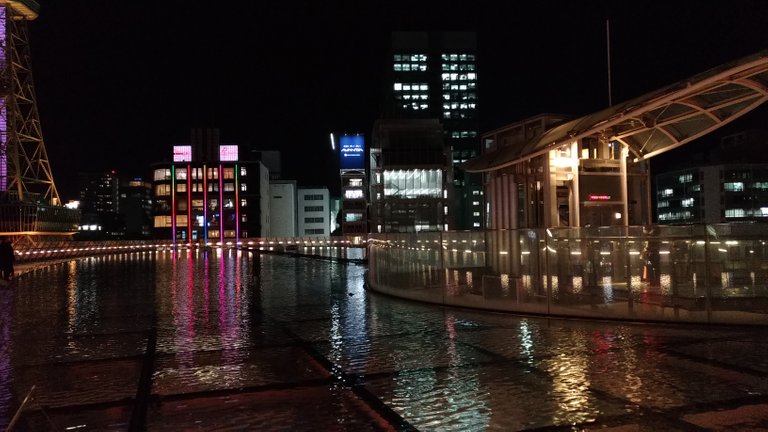 Entry to the Oasis Spaceship Aqua is free of charge, and it's open from 10am to 9pm - non Covid times of course.

By the way, if you're looking for more unusual and photogenic spots in Nagoya, you also need to check out the ferris wheel outside the Sakae Mitsukoshi department store. The Sky Boat is 42m diameter wide and consists of 28 glass cabins that takes 15 minutes to go round once. I spotted it as we were driving back after dinner, and it looked really fun. A ferris wheel hanging on the side of the building in a busy city centre. What more fun can you get than that! Pity that my short stopover in Nagoya didn't allow me enough time to try it out.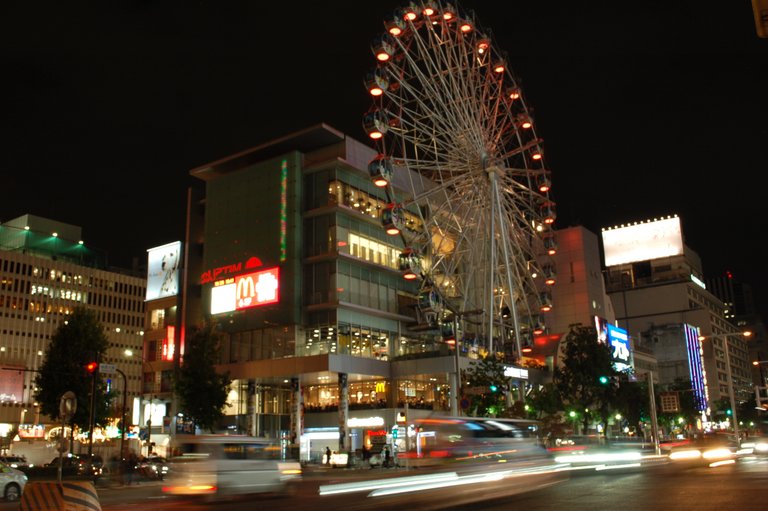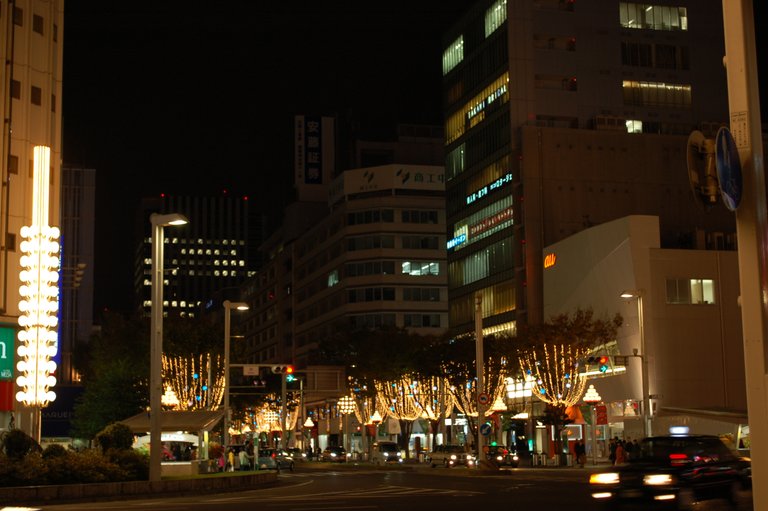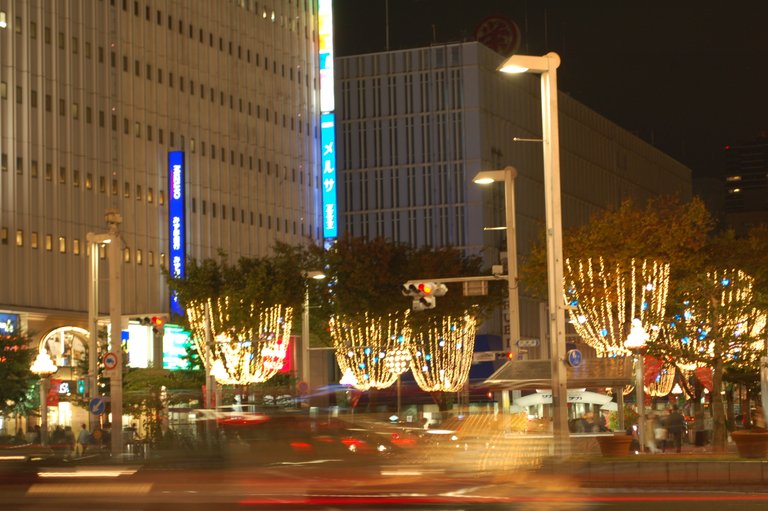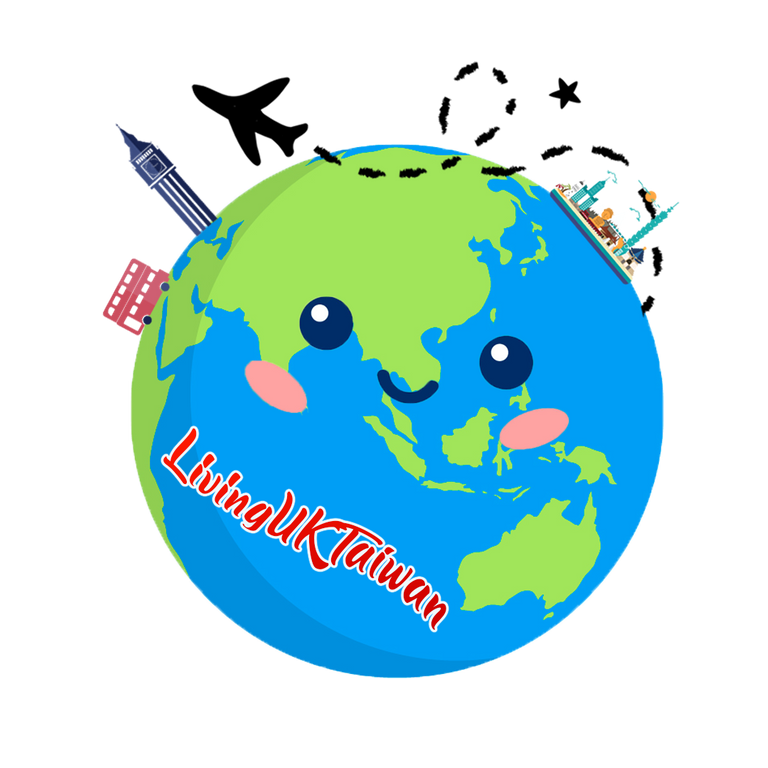 You can checkout all my travel post on the Pinmapple here or click on Mr Pinmapple below