Commons are very popular in England, they're basically a big piece of open green space. In the old days, when almost all the land were owned by the local lords, the lords would normally grant the local commoners (yes, that's you and me!!) rights to use part of it. That's why these open spaces are called commons, because they are open to everyone.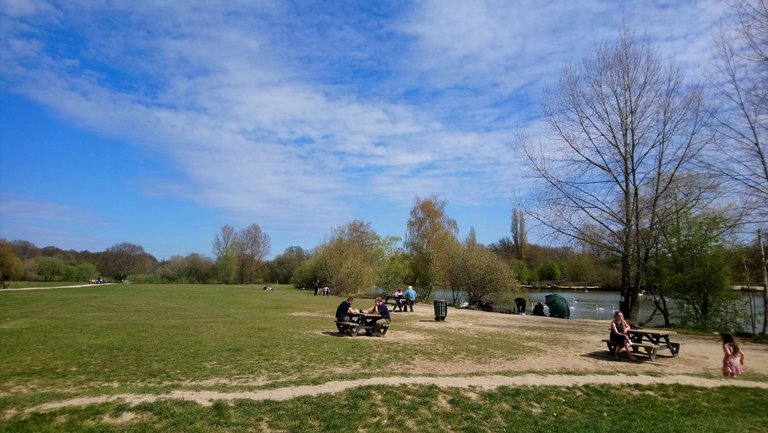 Earlswood Common is in the south of England. To be honest, it's nothing grand, but it's its commonality that makes it a nice place to hang out for a few hours. There are two lakes here, the Lower Lake by the entrance, and the Upper Lake. And then, there's a Lakes Cafe by the car park. I stopped here for a bite after walking around the two lakes. This is the first time I had a meal outside of my house this year - I'm not joking!. It felt so good. That, plus it was a glorious day and the great atmosphere made it that much more enjoyable.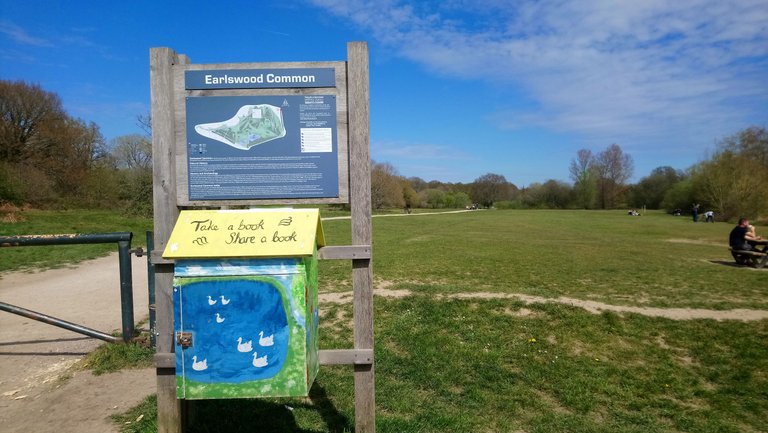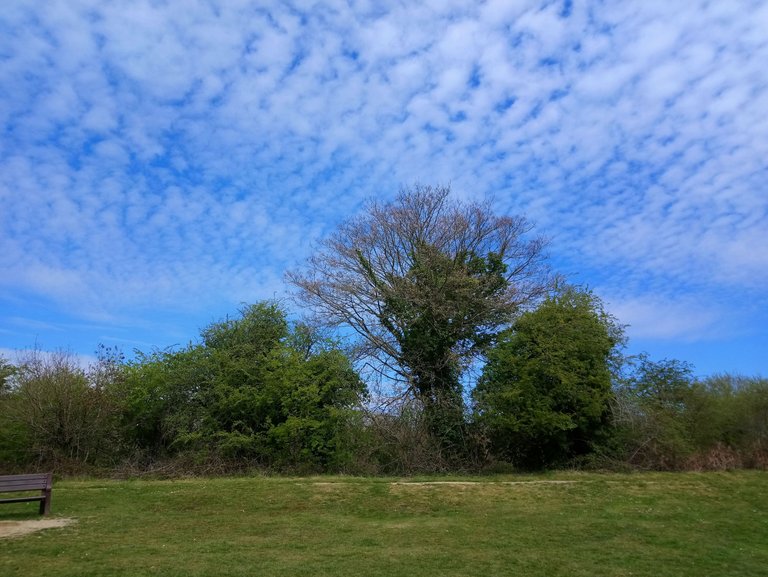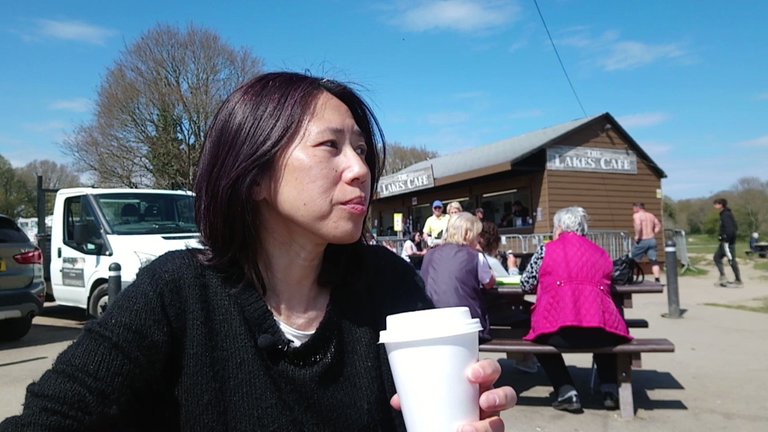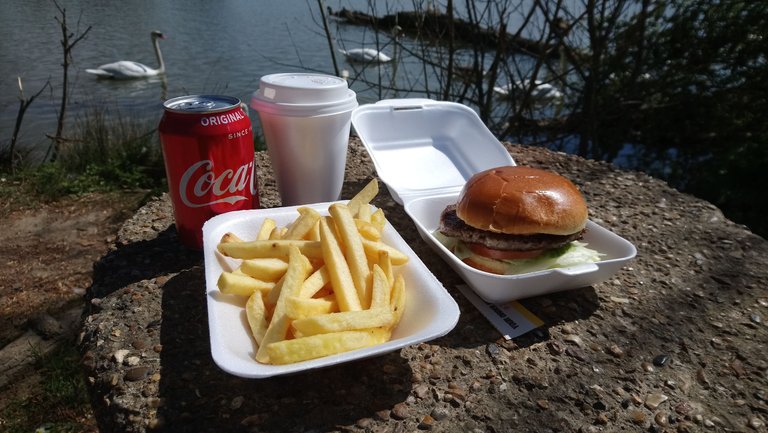 ---
Upper Lake
When I arrived at the common, I strolled straight to the Upper Lake first. There were less people here, and a bit quieter compared to the Lower Lake. This added to the whole serenity especially at the far end where there was a bank of tall trees. A lady was there with two cameras, both with long zoom lenses taking photos of the birds. She mentioned there was one perched on the top of the tree that doesn't normally appear here and was eager to get a good shot of it. To me, they were all they same, especially at that height, but it was great to see people appreciating nature.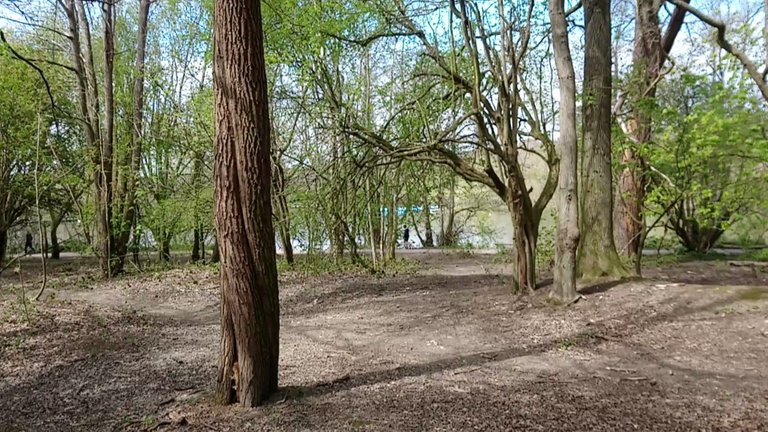 The sides of the lake were surrounded by plants and trees of some sort, and that provided a great natural habitat for the wildlife. There was a duck mama here with her group of ducklings, they were sooooo cute.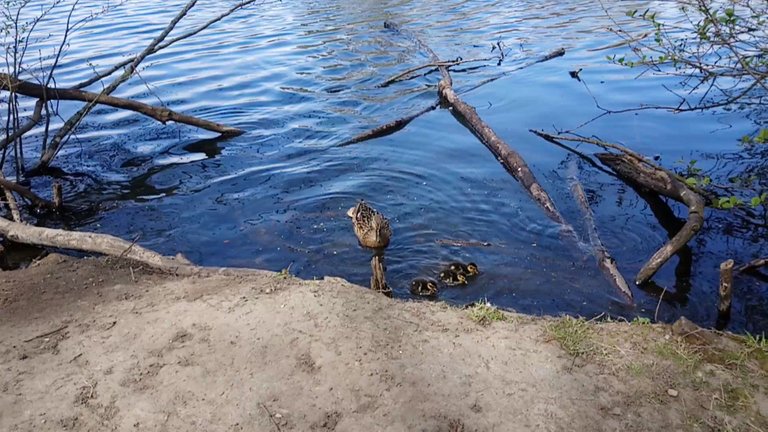 I think this part of the common is the most beautiful. The reflections of the trees falling onto the lake were absolutely stunning and peaceful. Honestly, these views could rival any famous lakes around the world, you couldn't tell it was from a poxy little common in England!!!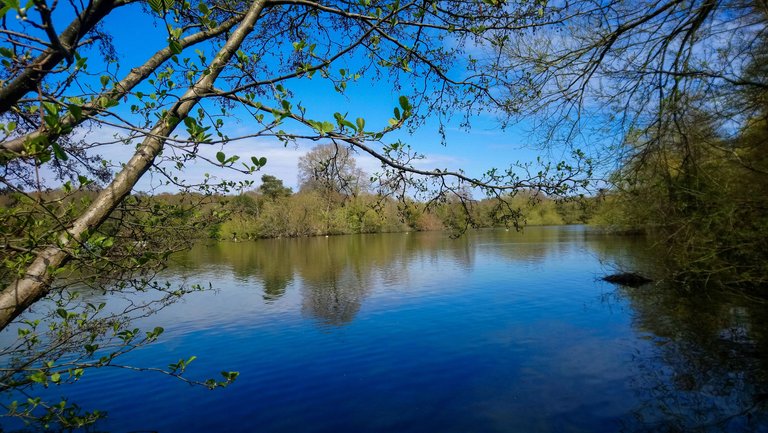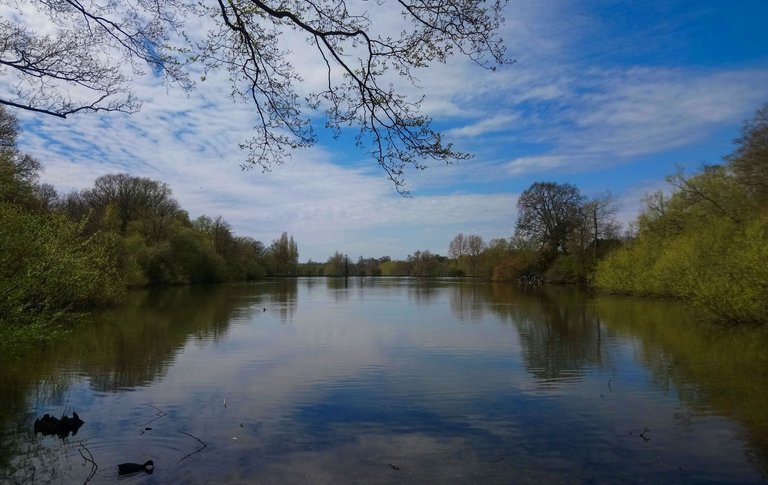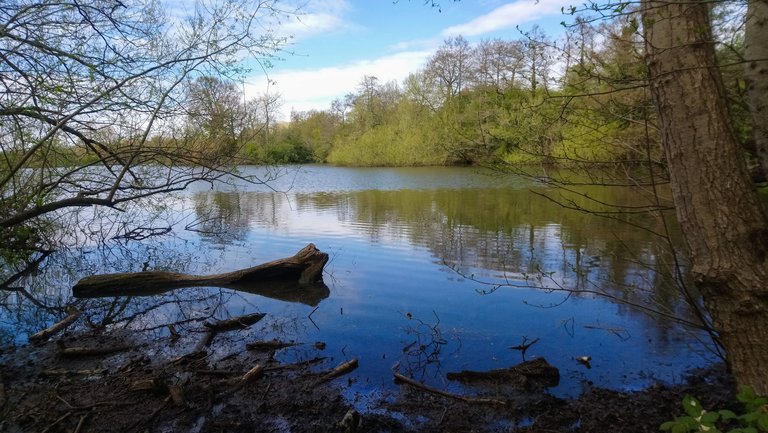 ---
Human Sundial
This is a very interesting feature in the common, and is located in between the two lakes. I was a bit surprised the kids weren't playing around here. Maybe they've been here many times (it was my first visit), or maybe nothing moved on the sundial so they weren't interested. Either way, I think our ancestors that created sundials are absolute genius. I did a life human demo, and the time was bang on the hour.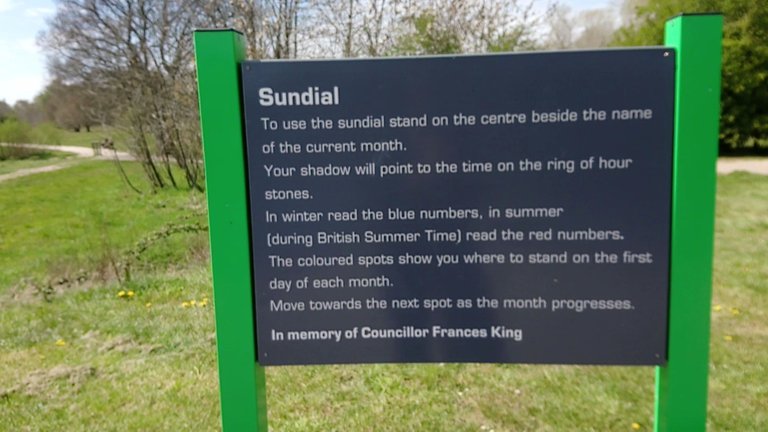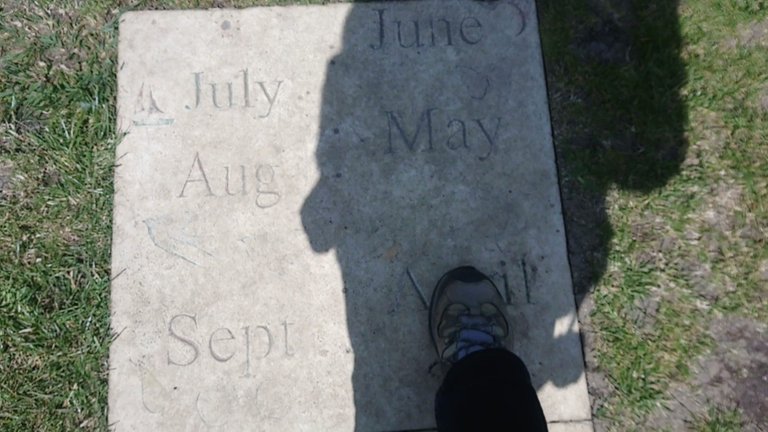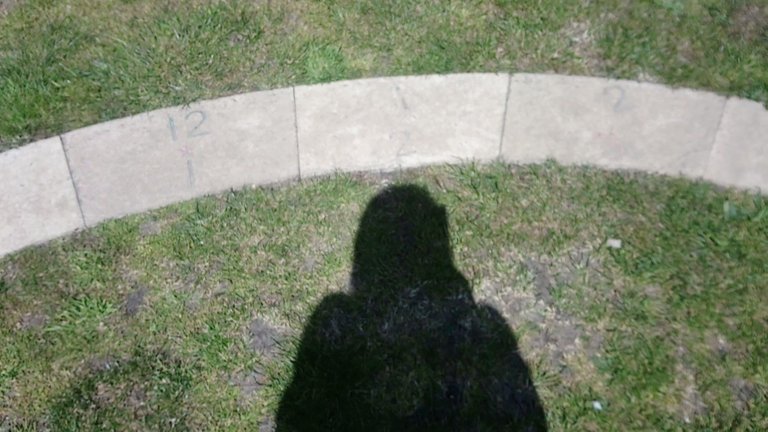 ---
Lower Lake
The Lower Lake is nearby the entrance to the common and next to the main road. That's where most of the activities are.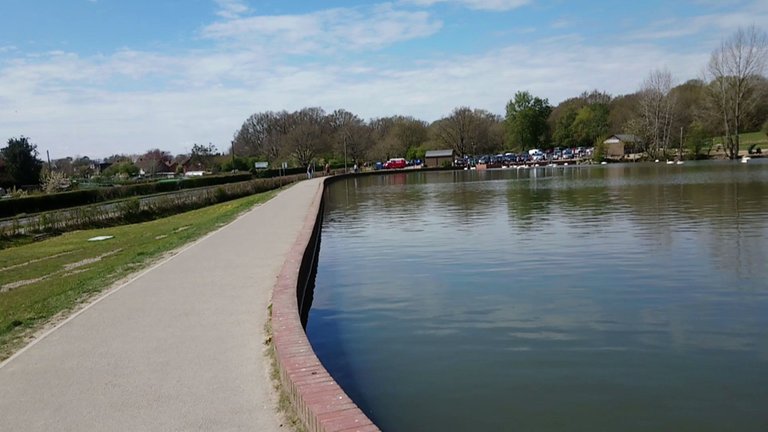 This is Brian. I think he's a regular and comes to feed the birds all the time. The guy from the Lakes Cafe knew him well, greeting him as soon as he arrived, that's how I know he's called Brian. Originally I thought Brian's choice of bag was rather ... unique. Turns out he uses it to hold his bird feed. He was feeding the swans right next to where I sat for my bite, and chatting away to the other visitors. I don't think they know one another, and that's the beauty of these days out. Everybody is on such friendly terms with one another. Perhaps we're just so glad to come out of lockdown, and speak to people, or maybe contrary to what many people think, the Brits are a very friendly bunch.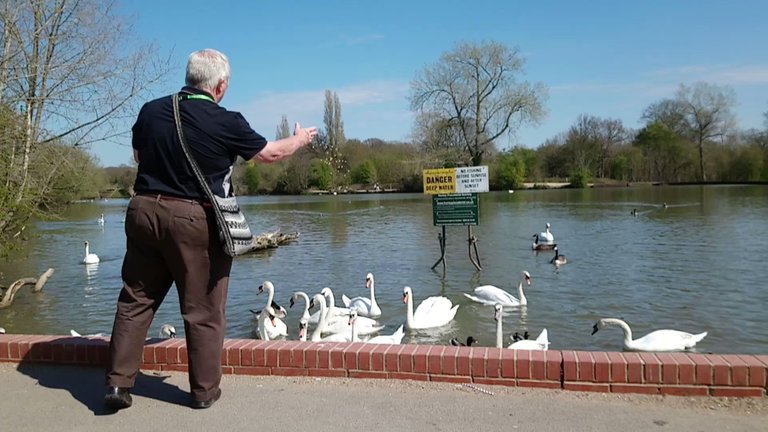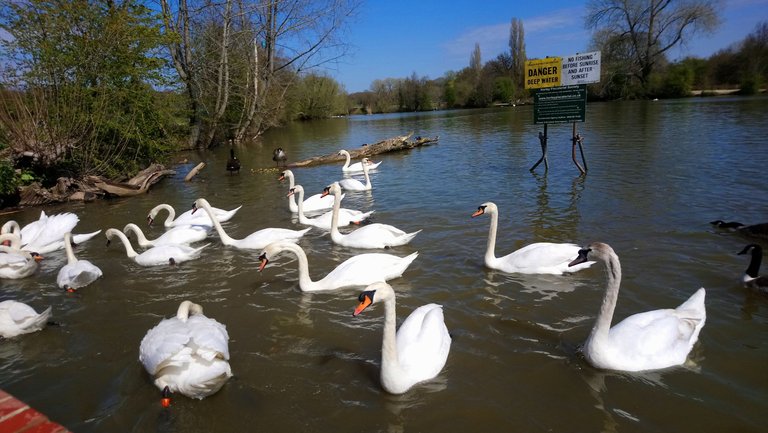 Suddenly Brian spotted something in the lake. It was a pair of Canadian Geese and their flock of goslings. It bought a lot of ohhs and ahhs from everyone else, and I quickly went towards the lake to grab some video. Sadly I forgot to take a photography and had to take a still image off my video footage, hence the rather poor quality. Brian said it's quite unusual to see this, "It's right handsome, that is" were his words.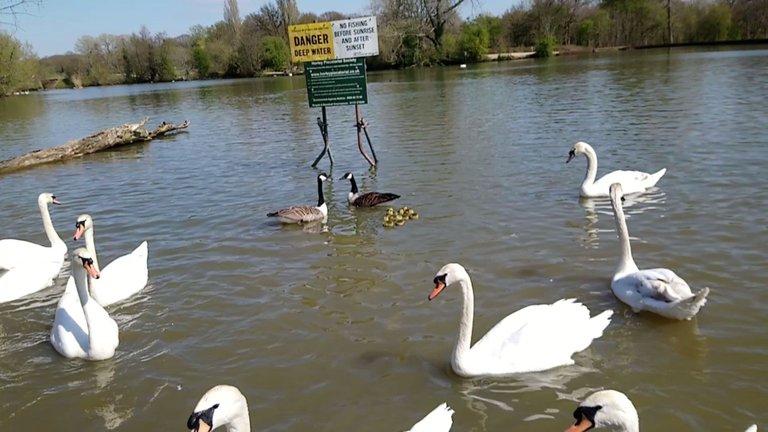 ---
Sometimes the simplest things in life can bring a lot of joy. A bit of nature, a burger and a plate of chips, a flock of ducklings and goslings, strangers chatting away with one another. Why complicate life?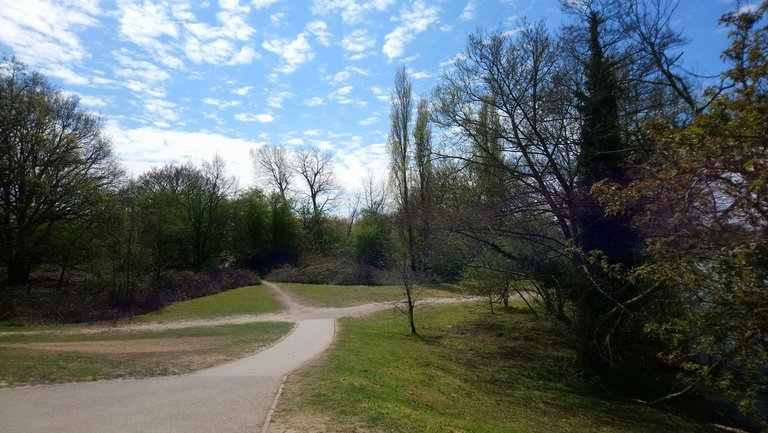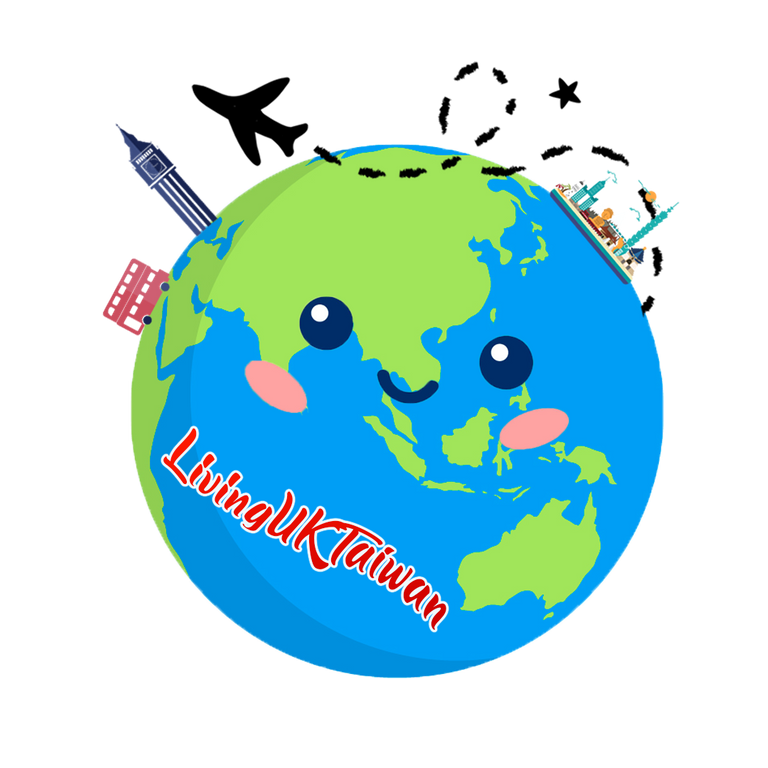 You can checkout all my travel post on the Pinmapple here or click on Mr Pinmapple below