Shabla, the lighthouse, the park, the fishermen village, unique place with unique energy
I've been hesitating to write a proper travel story about this unique and strange, at least to me, place for some time. The main reason is that I wanted to give myself the time necessary to search more info, from both historical and cultural perspective and try to understand it better. I am afraid, that after I spent quite a lot of time reading and checking out different sources, I still cannot understand this place. Its energy still slips away from me, sort of speak. Let me tell you more and you'll see for yourself why.
The most famous attraction at Shabla is its lighthouse. The different sources I found tell that there was an ancient lighthouse at the same place and the current one is a smaller size copy of the Lighthouse of Alexandria. There is obviously some resemblance but I am not sure or I am rather sure the original had not have a crescent and a communist era metallic star on top of its tower! I believe those sign must be kept as they represent the history of the lighthouse. And our country correspondingly, of course!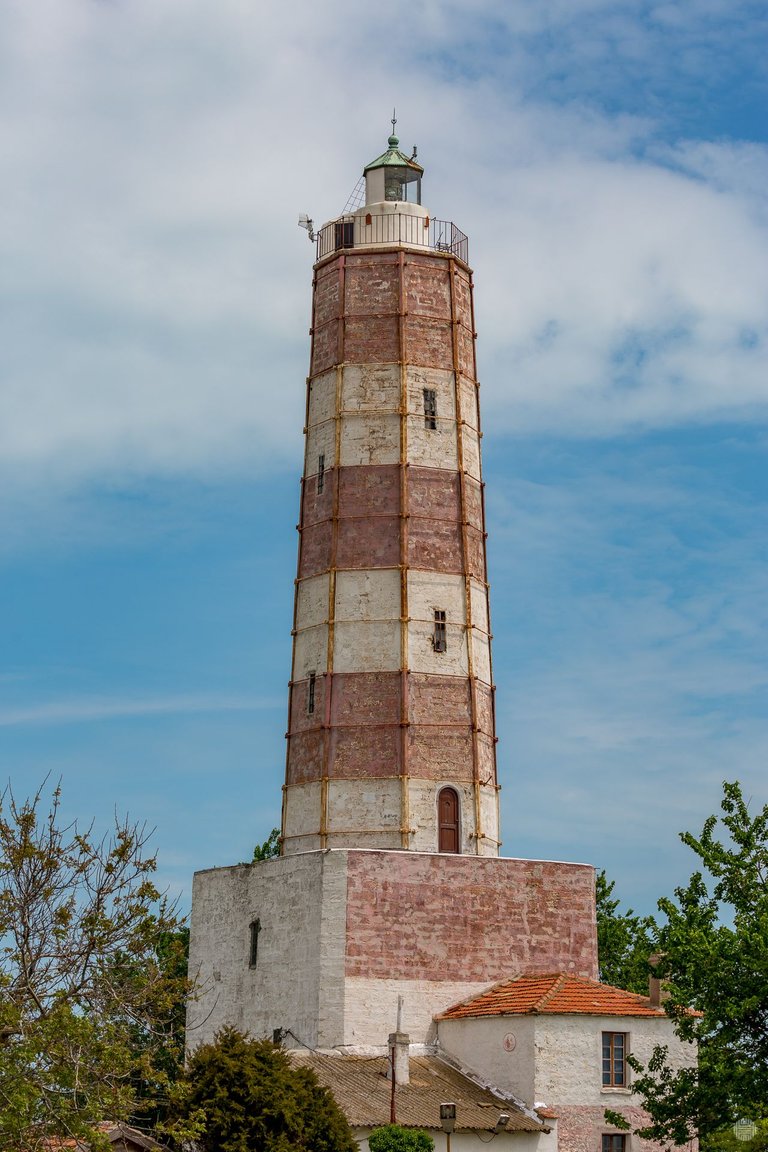 As I was there with a small group of friends on our photo-trip around the Bulgarian shores of Black Sea, I had only few hours to explore this area. I'm pretty sure that isn't enough but still, I stumbled upon some very interesting things.
At the moment I was there, it was not possible to enter the lighthouse. There was a security detail, I am sure this is a military site as all of the lighthouses in Bulgaria were such sites. In order to get to it, we had to pass through a very weird park, next to the lighthouse. I couldn't tell what was inside the mind of the artist, who created the idea, check out some photos from it: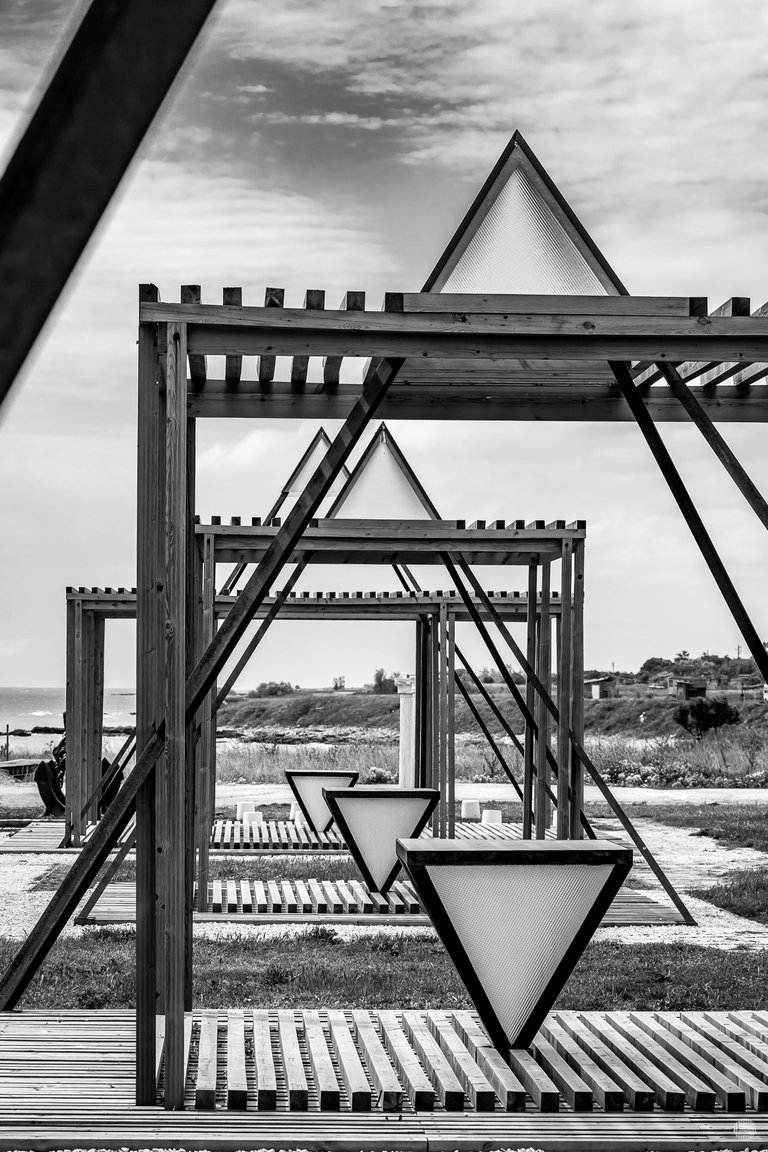 Definitely a Sci-Fi fan, I would say!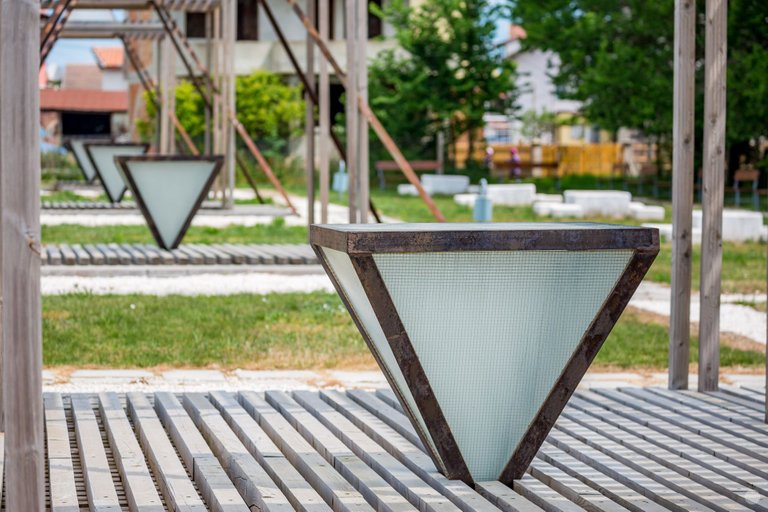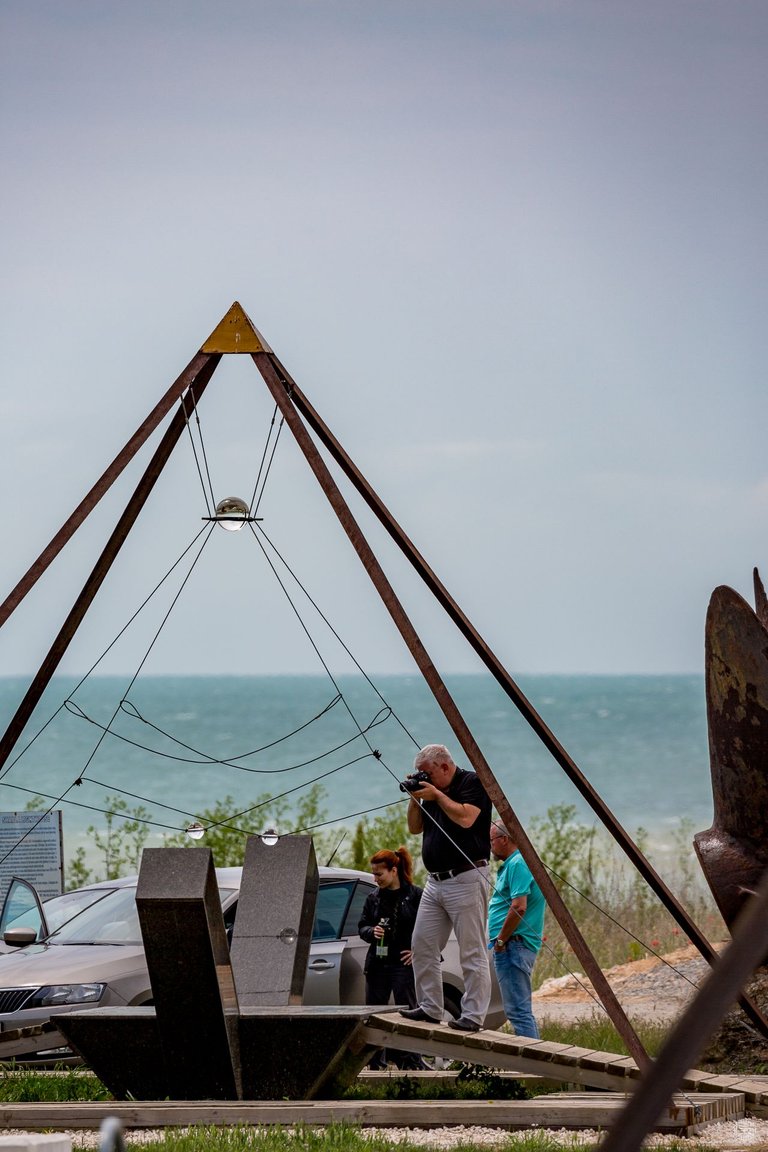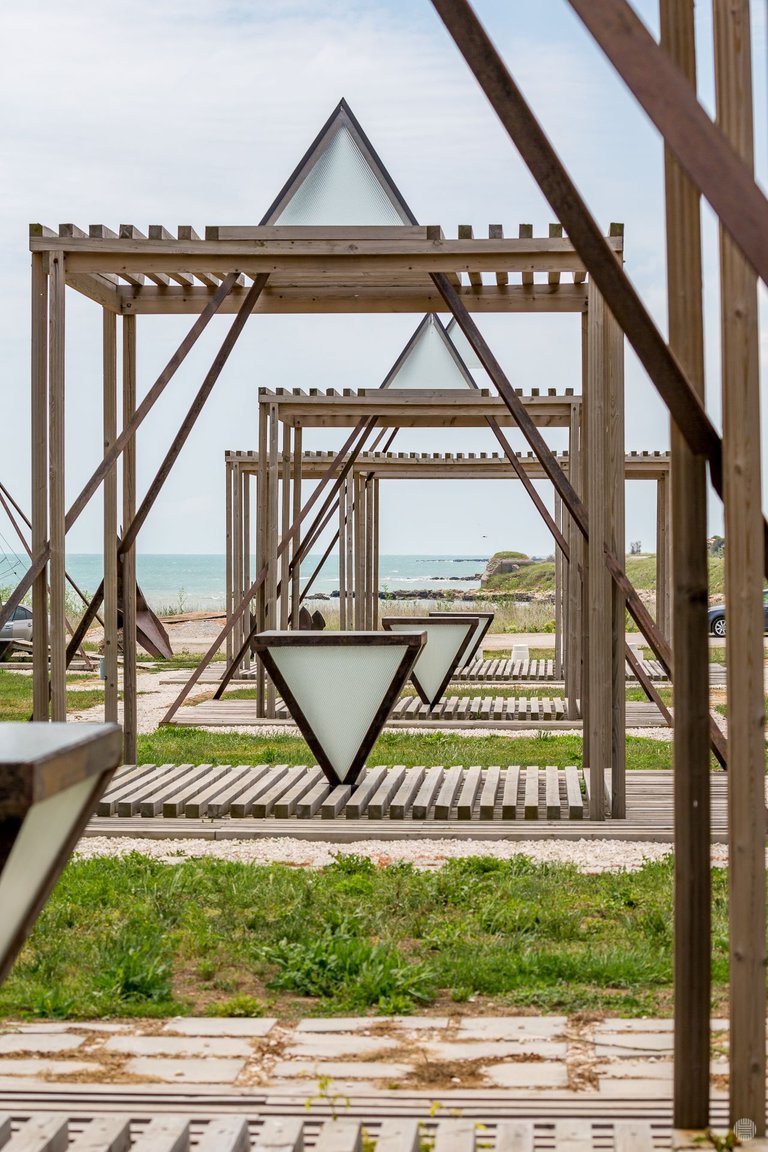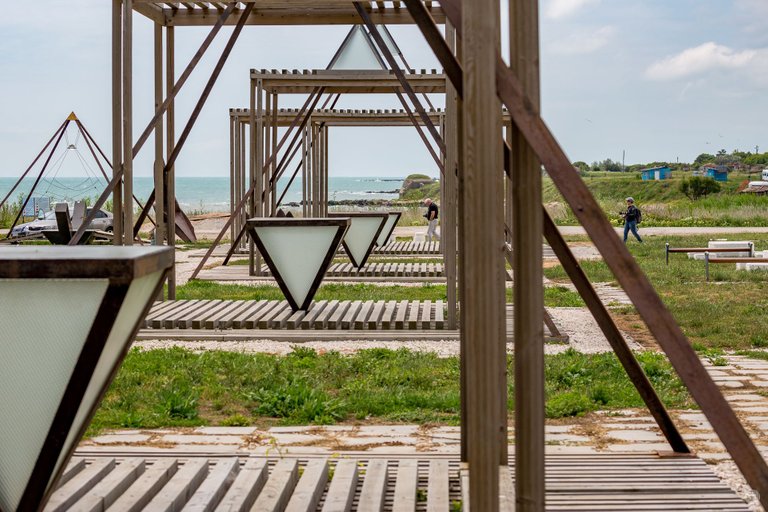 I can't tell how children would play here. Fun for the adults for sure, moreover those glass spheres was quite entertaining to look into, from several different angles: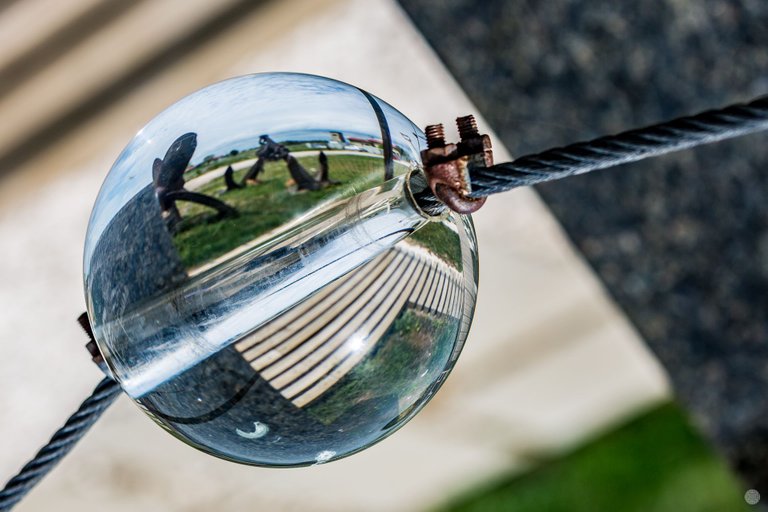 The ancient anchors left in the grass were giving the place even more ghostly outlook.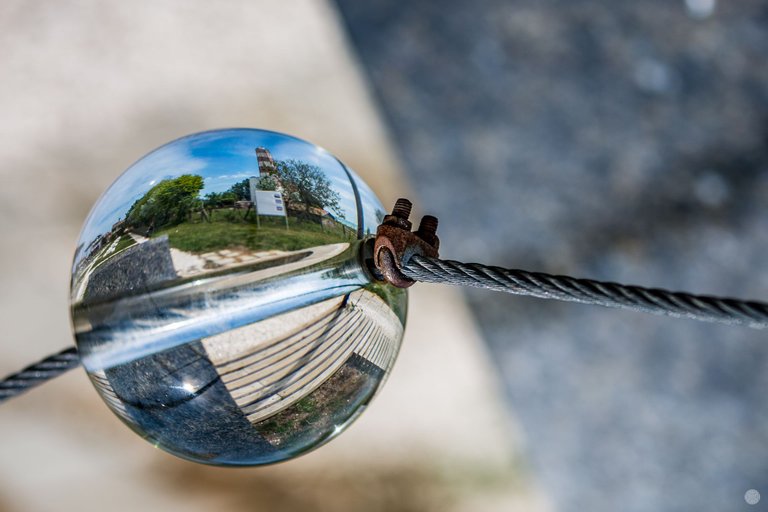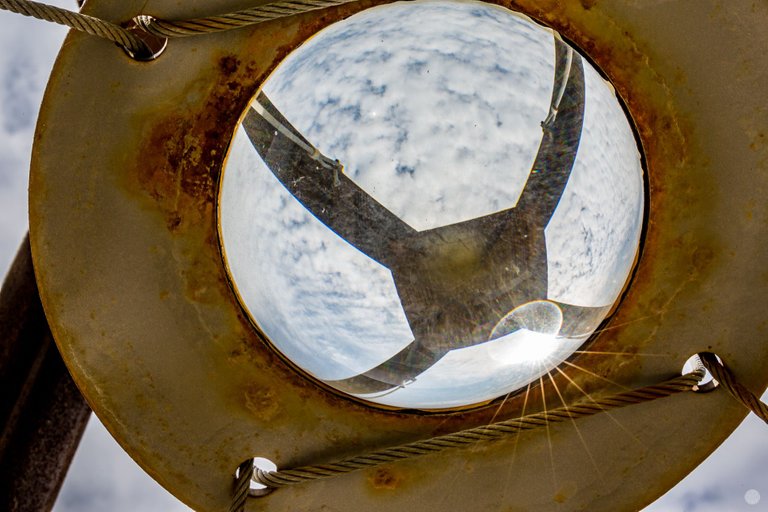 Such a strange, weird mixture of old and modern, isn't it?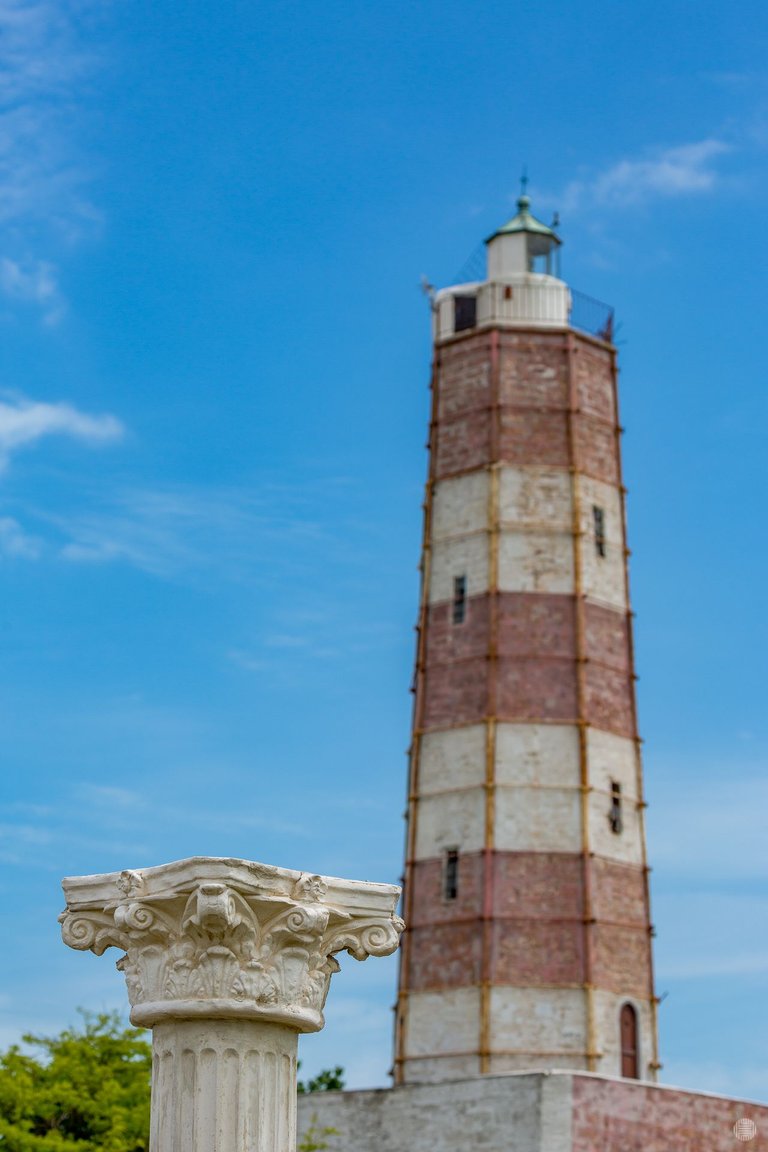 Some sources say the nearby village dates back from the Thracian times, but then how the Roman column?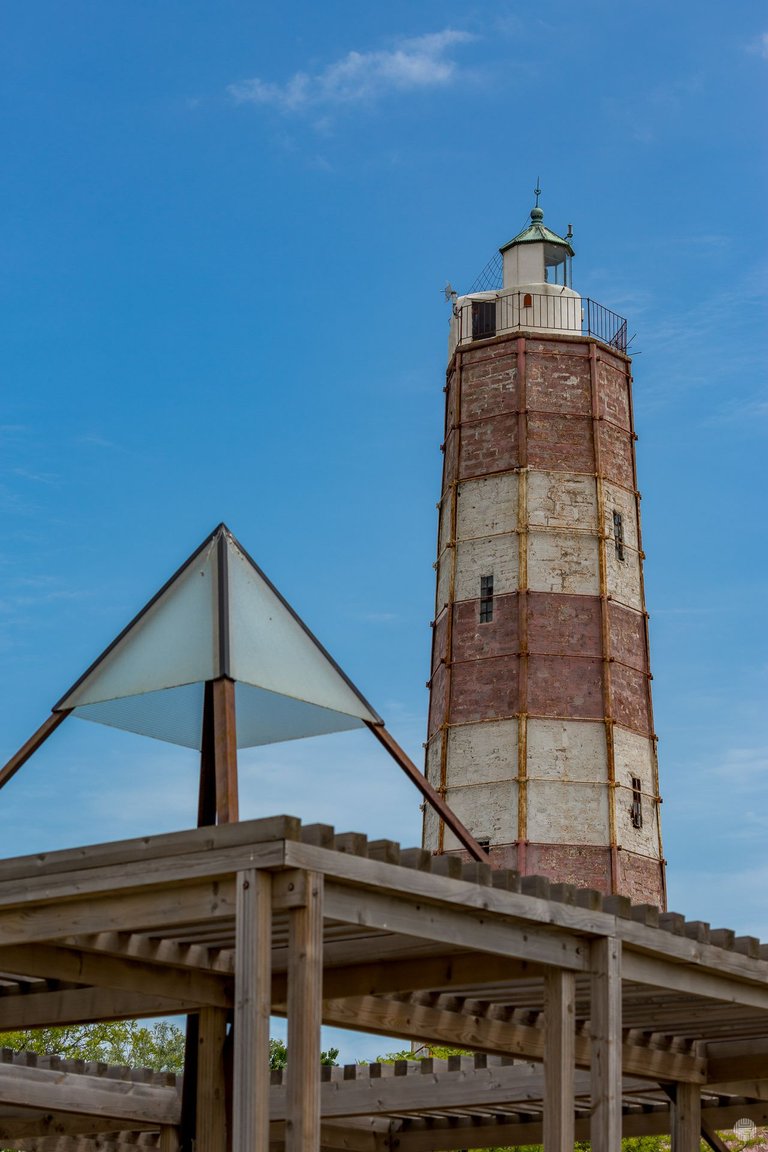 We spent those few hours browsing and photographing the place. There was a restaurant nearby, famous with its extraordinary fish soup, but nobody found time for it, as it was all dedicated to exploring the area!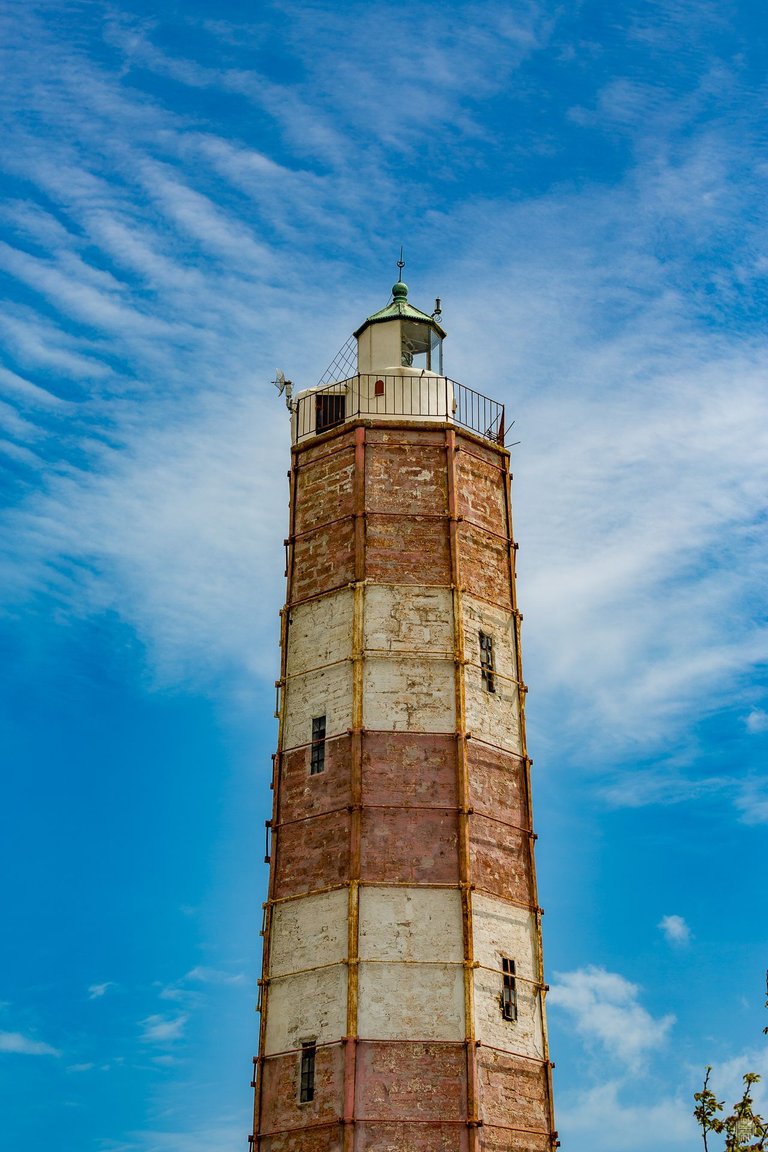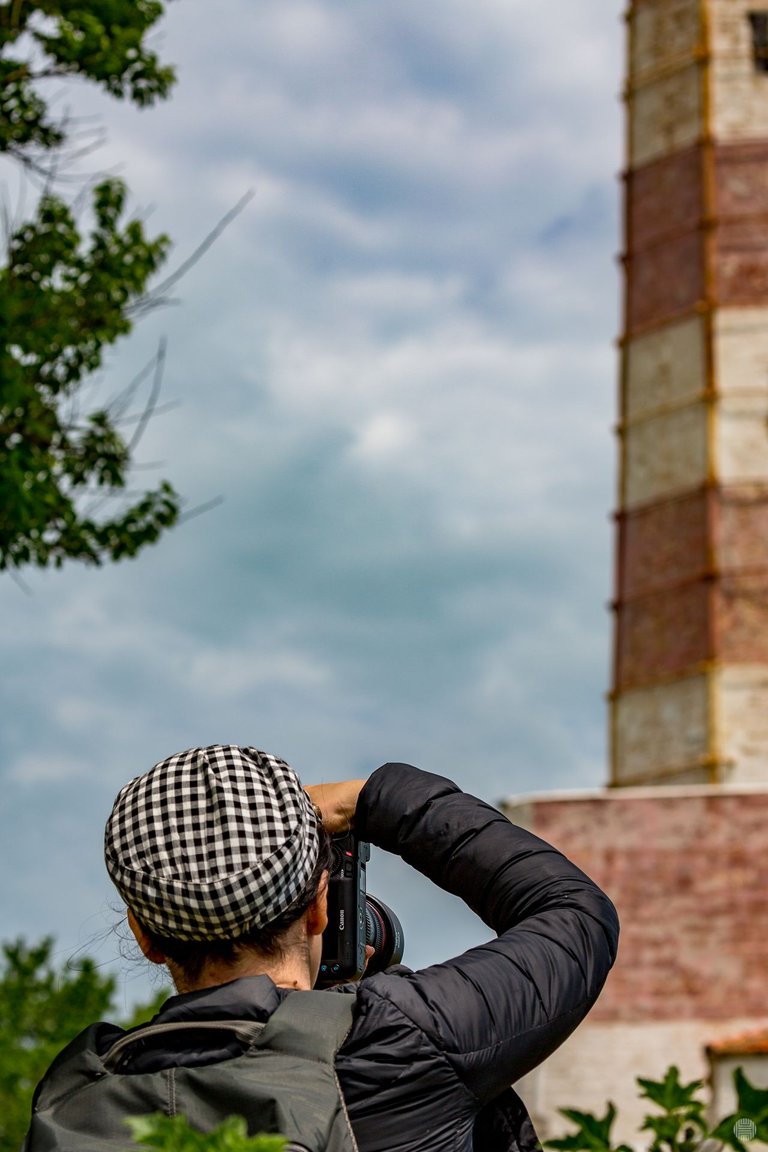 This abandoned banner say there was a "Green Training Center", we couldn't find it though.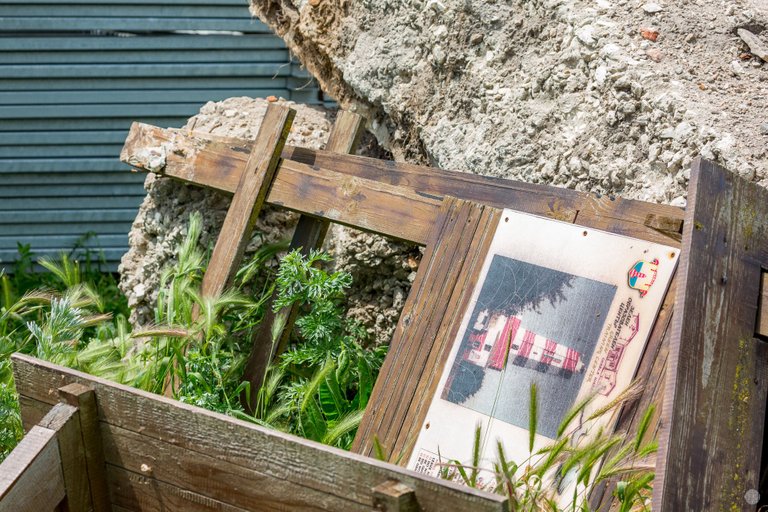 Just few steps to the South is the only registered fishermen village called "Karia", it felt "ghostly" too, as we couldn't find a single person.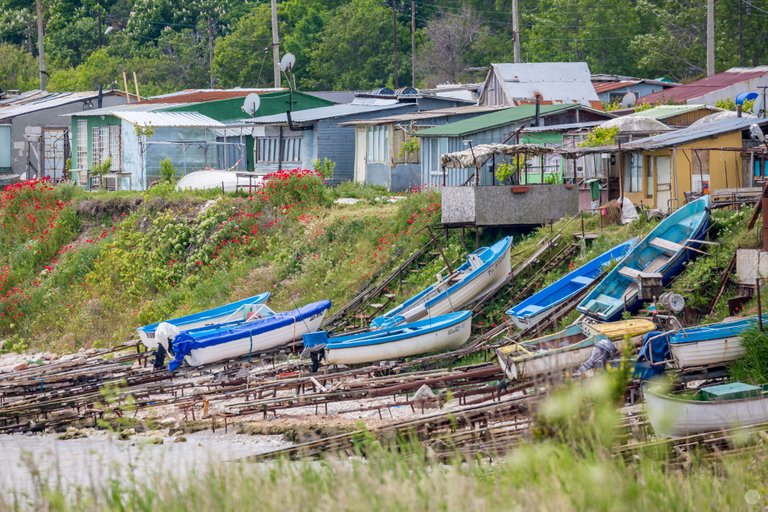 The only local people we saw that day were a construction worker and a person working on his car, they both didn't seem very friendly so we couldn't interview them, hehehe.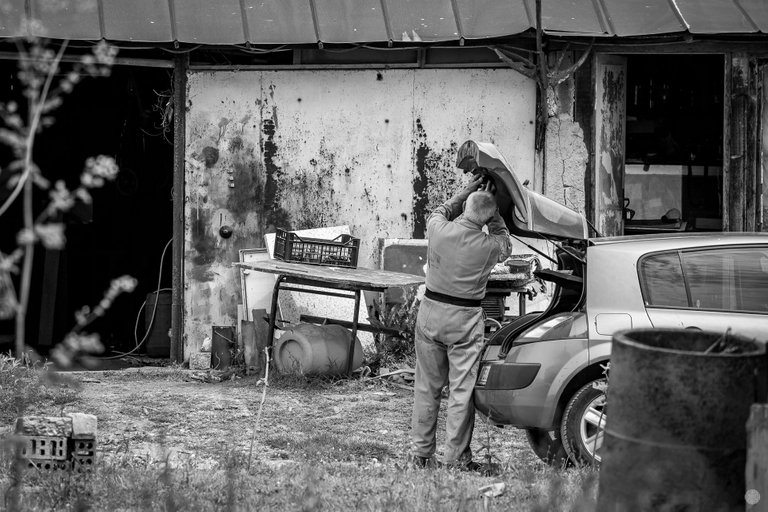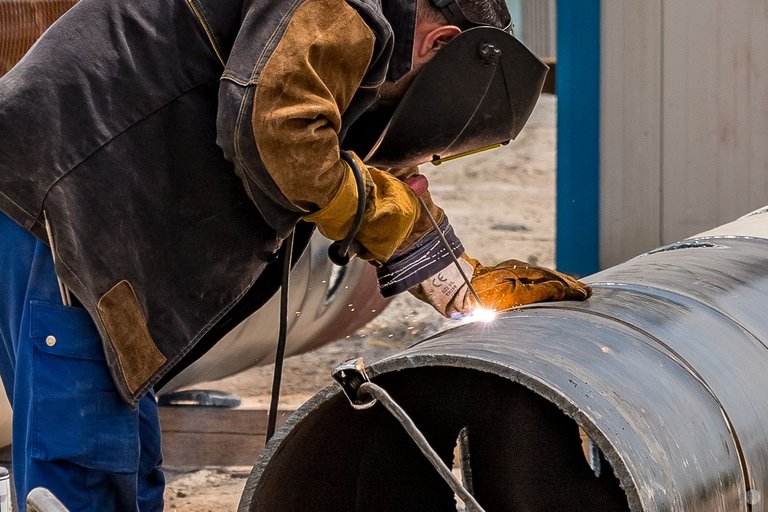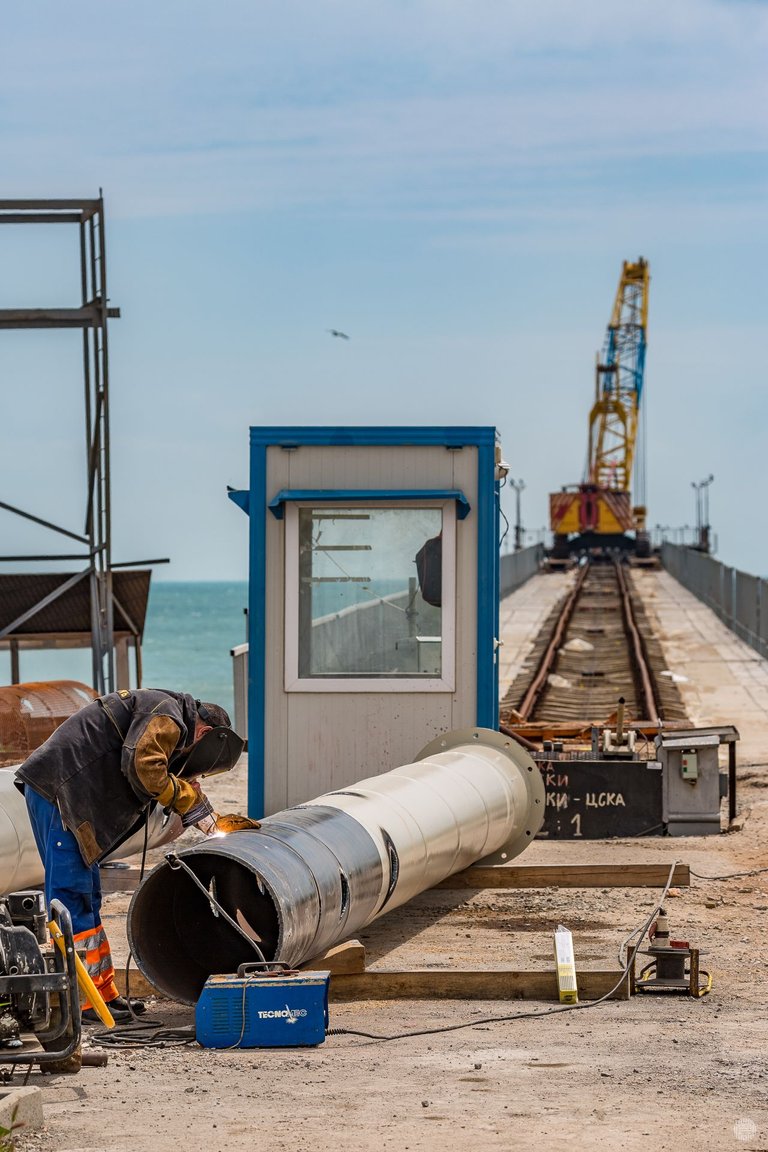 It also felt to me a bit industrial, with the huge crane slowly crawling the "waved" rails on the bridge...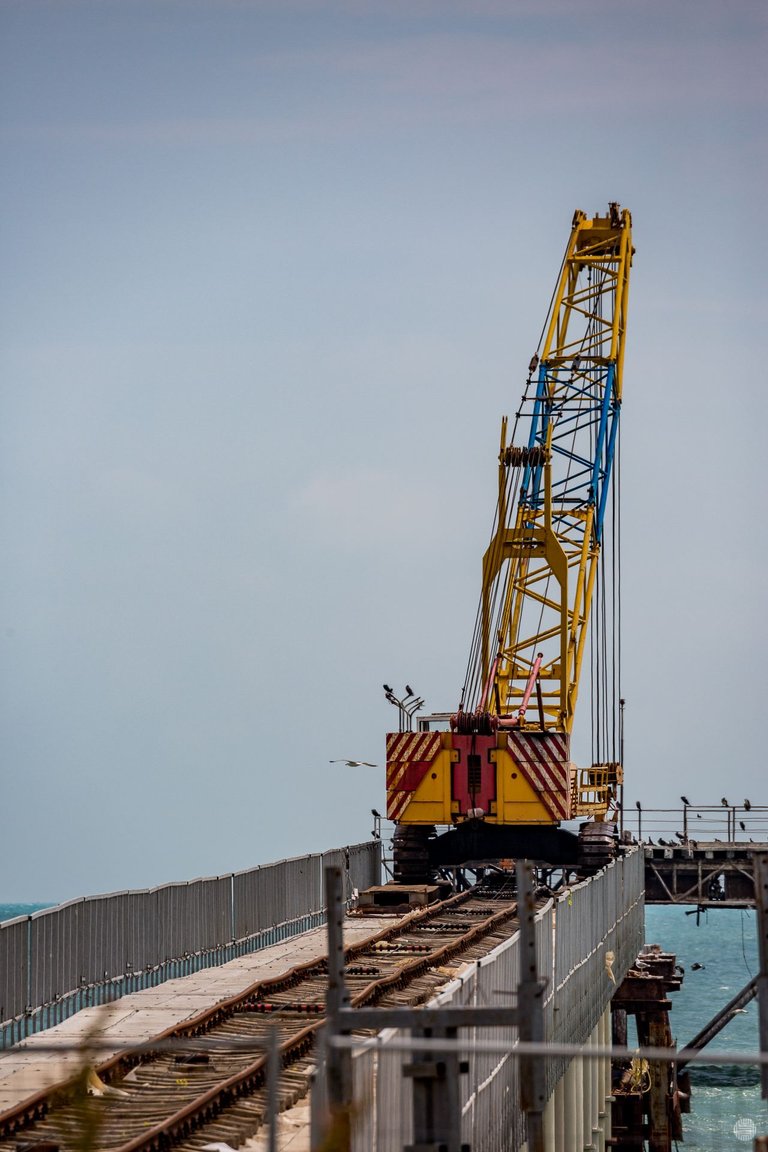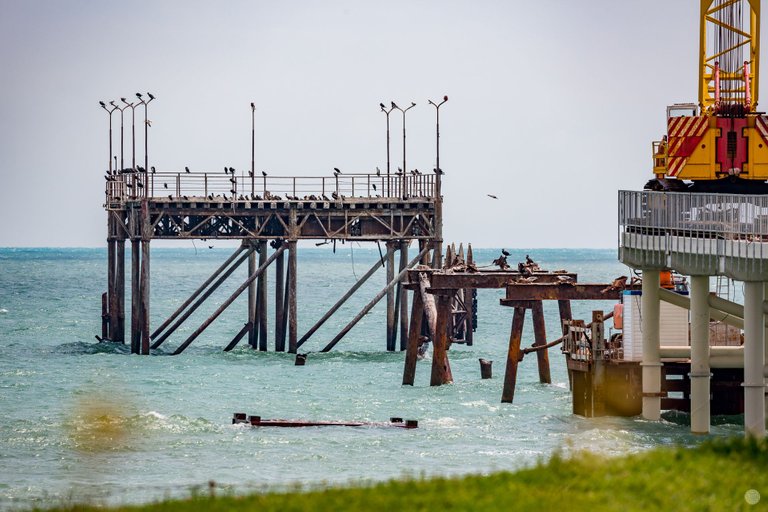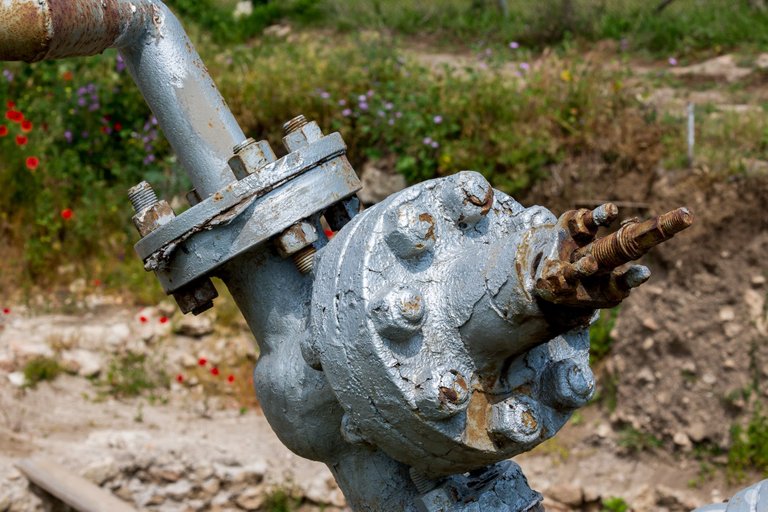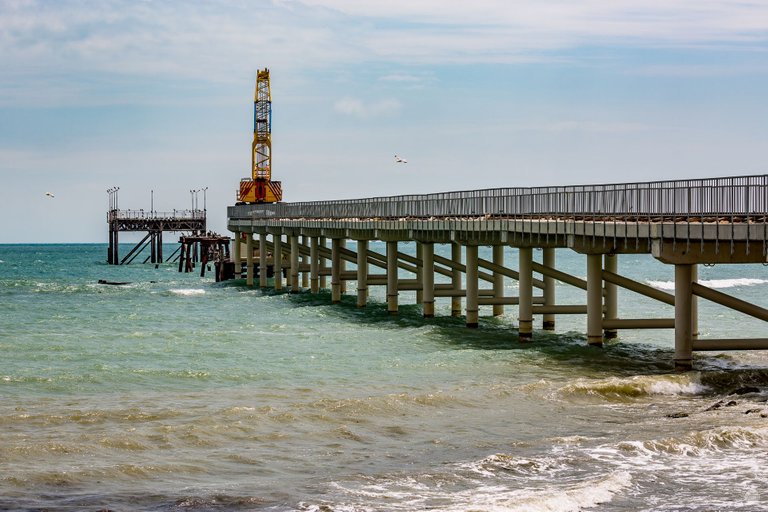 The sea, thoroughly eating the land and the swallowing the sands of the shore where some of the fishermen enter the salty waters wishing for a good catch.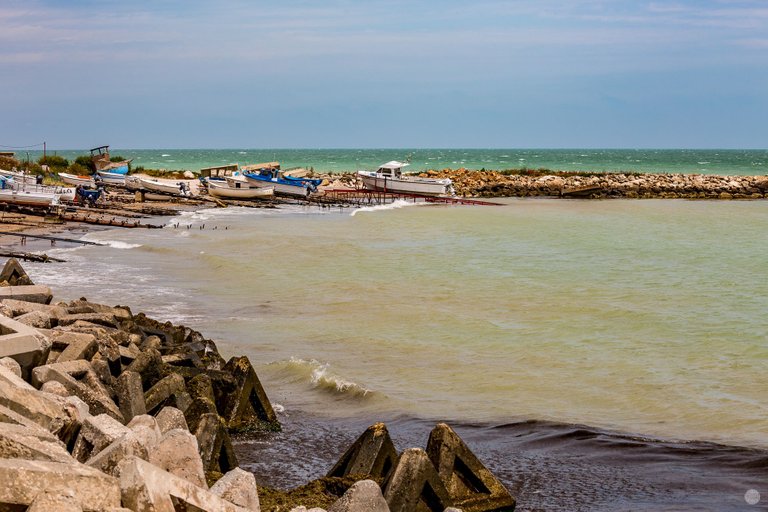 Some joy for the eyes, the bright and vivid colors of Mother Nature.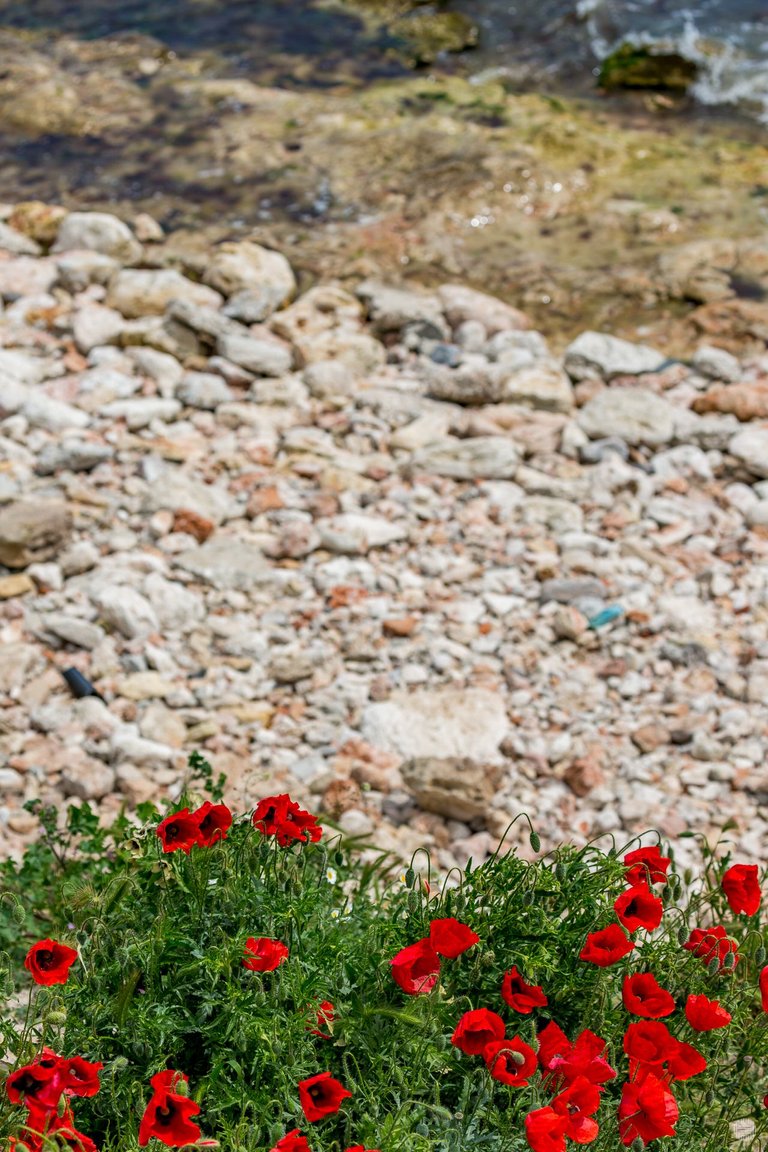 Shabla is an extraordinary place, isn't it?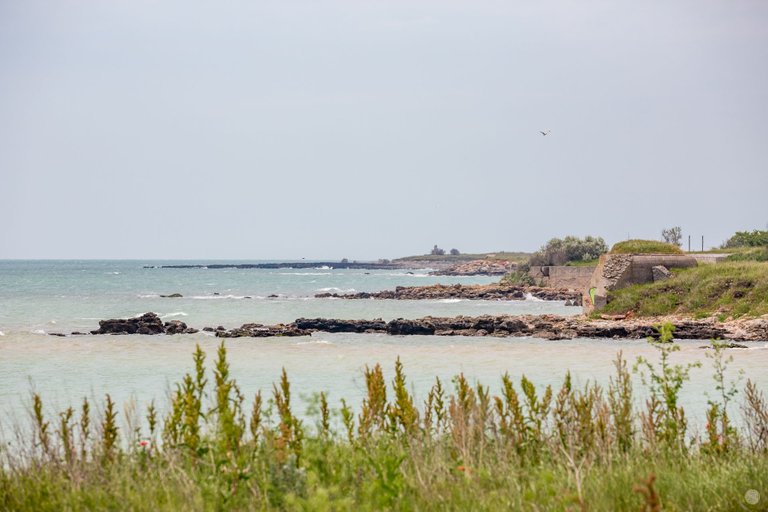 ---
Thank you for your time and support, please check out below few other ways to encourage me in my difficult visual art endeavor and stay in touch!
---
My photo site: https://hadjiyvanov.com/
---
My twitter: https://twitter.com/hadjiyvanov
---
My single edition unique digital art NFT on Ethereum at OpenSea: https://opensea.io/collection/art-by-lightcaptured
---
You could get a license here for some of my visual works approved by the quality review team of Adobe, Inc.: https://stock.adobe.com/contributor/206416265/lightcaptured
---
My NFTShowroom Gallery with NFTs for art collectors: https://nftshowroom.com/lightcaptured/gallery
---
My Lensy.io Gallery with Photos for NFT collectors: https://lensy.io/lightcaptured
---
My NFT art works on EOS: https://gallery.pixeos.art/profiles/damian-hadjiyvanov
---
---
I use and recommend those services below, following my referral links is a win-win for both you and me:
---
---
Copyright: Damian Hadjiyvanov, Light Captured
For licensing my photos, please drop me a message on Discord: lightcaptured#2698
Have a great day, stay safe, stay strong and let your muse be always on your shoulder!
---
---