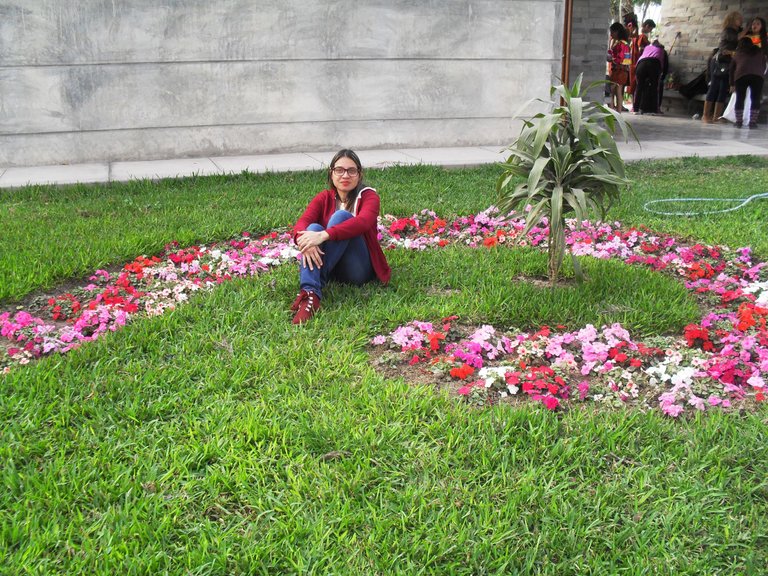 Hola mis queridos amigos viajeros, espero que se encuentren bien. Hoy les quiero compartir uno de los paseos más divertidos que realicé junto a mi familia unos meses después de nuestra llegada a Lima.
Cuando llegué a este país, estaba ansiosa por conocer lugares nuevos; quería pasear con mis hijos y visitar parques y centros comerciales. Gracias a Dios en ese entonces pude realizar varios paseos acompañada de mi familia y por eso ahora puedo compartir con ustedes algunas fotografías.

Hello my dear traveler friends, I hope you are well. Today I want to share with you one of the most fun trips I took with my family a few months after our arrival in Lima.
When I arrived in this country, I was eager to see new places; I wanted to walk with my children and visit parks and shopping malls. Thank God at that time I was able to take several walks accompanied by my family and so now I can share with you some pictures.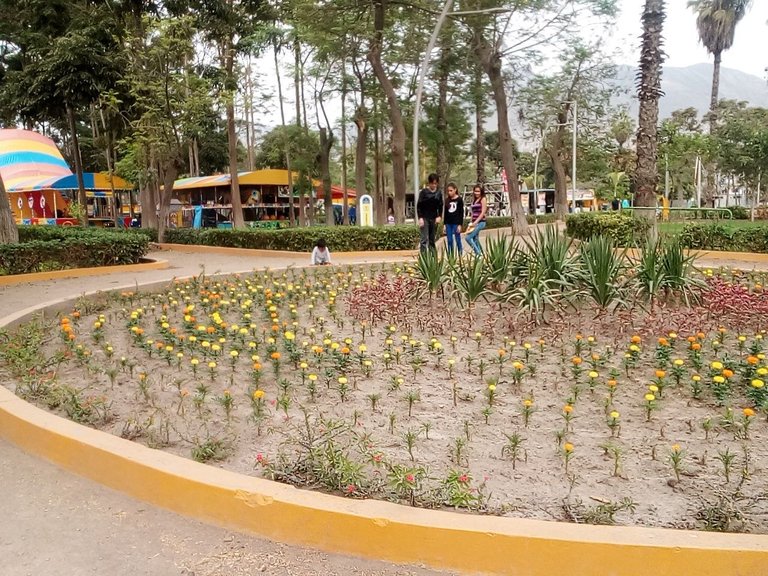 Ya que apenas era nuestro primer paseo por la ciudad, decidimos visitar un parque cercano a nuestra localidad. Por eso fuimos al Club Zonal "Sinchi Roca", un parque bastante grande y con muchos espacios diferentes para todo tipo de recreación, incluyendo algunos deportes ya que posee canchas de tennis, futbol, voleybol y basquetbol.
Since it was just our first walk through the city, we decided to visit a park near our locality. So we went to the Club Zonal "Sinchi Roca", a fairly large park with many different spaces for all kinds of recreation, including some sports since it has tennis, soccer, volleyball and basketball courts.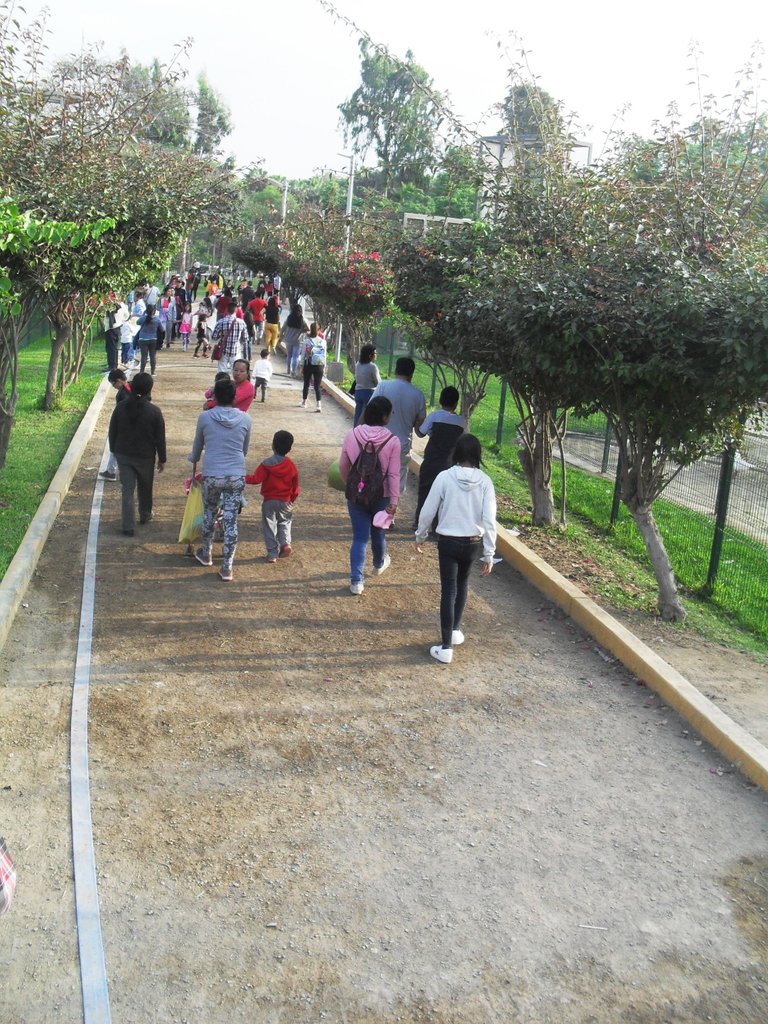 Este parque es muy popular en el distrito donde estamos residenciados, ya que es la alternativa más cercana y más económica para compartir una salida en familia. La entrada para adultos y niños mayores de 12 años es de 1 dolar, aunque dentro del parque hay pequeños restaurantes también es permitido que lleves tu propia comida e incluso tienen un área destinada para los que deseen hacer parrilladas.
This park is very popular in the district where we live, as it is the closest and most economical alternative to share a family outing. The entrance fee for adults and children over 12 years old is 1 dollar, although inside the park there are small restaurants, you are also allowed to bring your own food and there is even an area for those who wish to grill.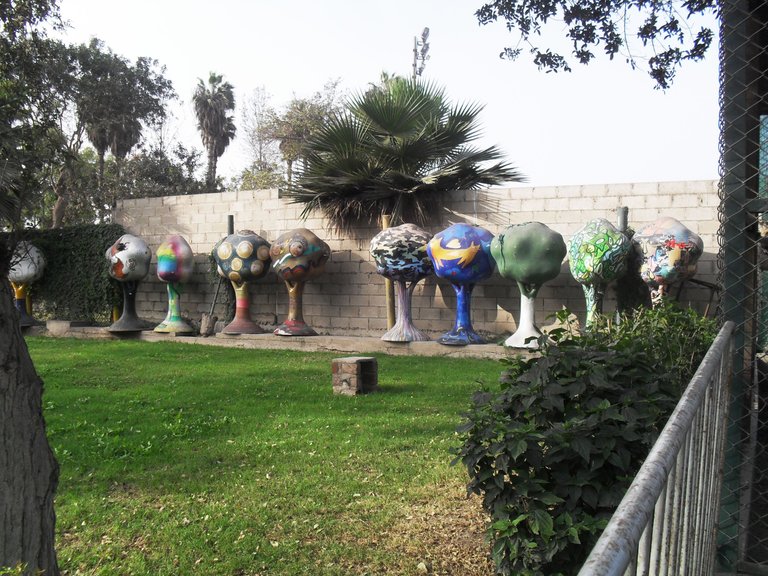 Uno de los atractivos del parque que más disfrutaron los niños, fue el área de los animales de granja. Habían pequeños corrales y establos con animales como vacas, cabras, ovejas, conejos, patos, gallinas y otros animales propios de una granja.
Lo particular de esta mini granja es que los niños podían entrar a los establos y compartir con los animalitos, incluso les podían dar biberón a las crías. Fue una experiencia maravillosa para los más pequeños y por supuesto yo también lo disfruté mucho.
One of the attractions of the park that the children enjoyed the most was the farm animal area. There were small corrals and stables with animals such as cows, goats, sheep, rabbits, ducks, chickens and other animals typical of a farm.

The particular thing about this mini farm is that the children could enter the stables and share with the animals, they could even give the babies a bottle. It was a wonderful experience for the little ones and of course I also enjoyed it a lot.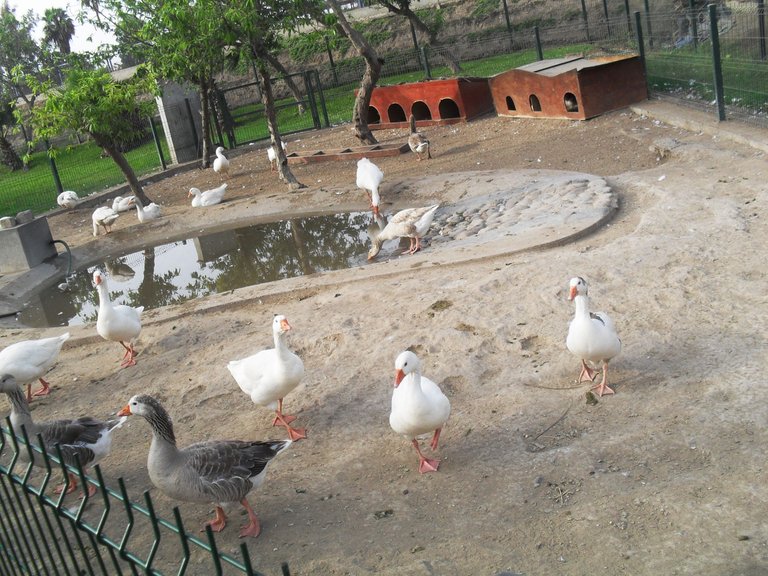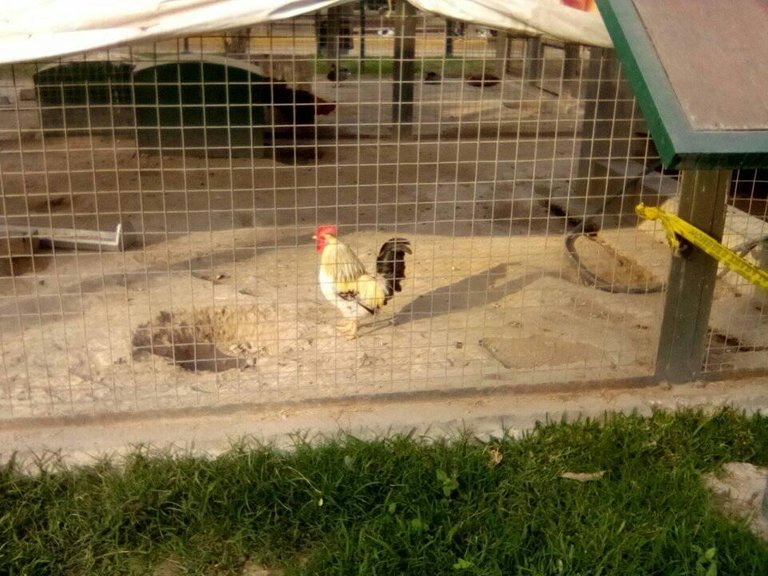 ---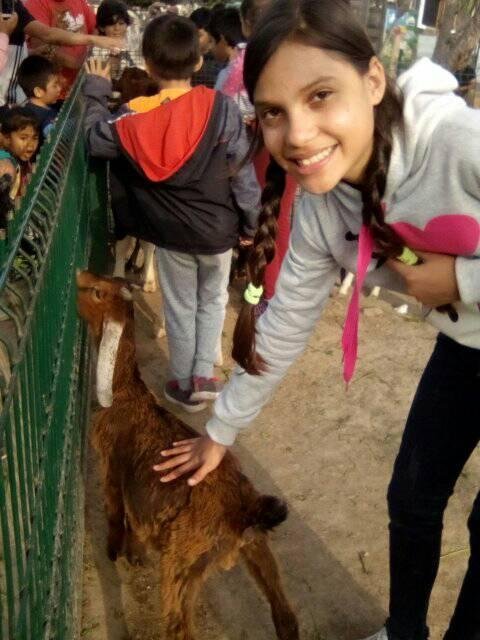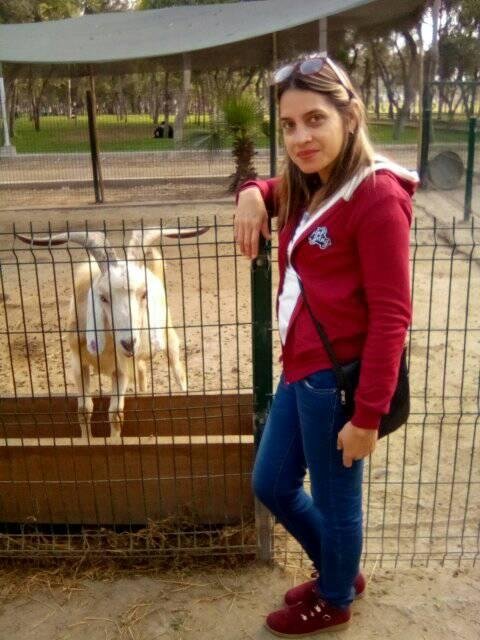 El lugar era tan grande que creo que no pudimos hacer el recorrido completo ya que los niños estaban agotados con tantas actividades. Ofrecían también paseos a caballo y paseos en cuatrimotos.
The place was so big that I don't think we were able to do the whole tour as the kids were exhausted with so many activities. They also offered horseback riding and ATV rides.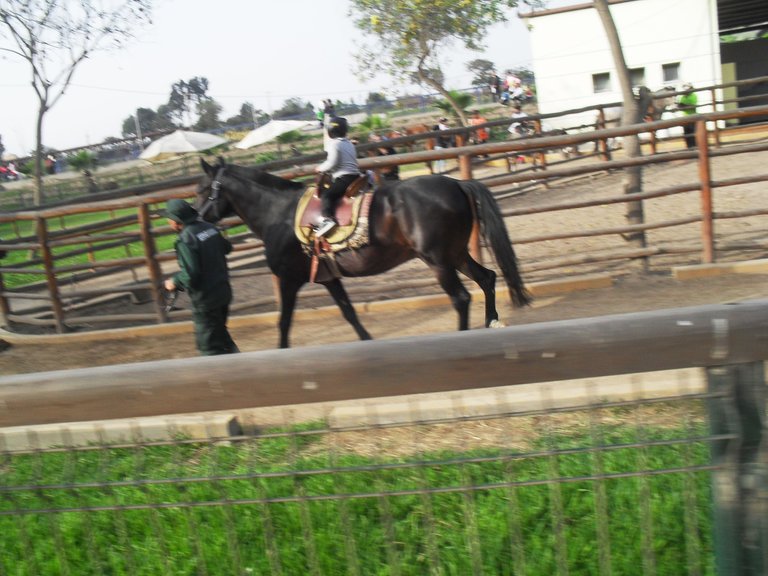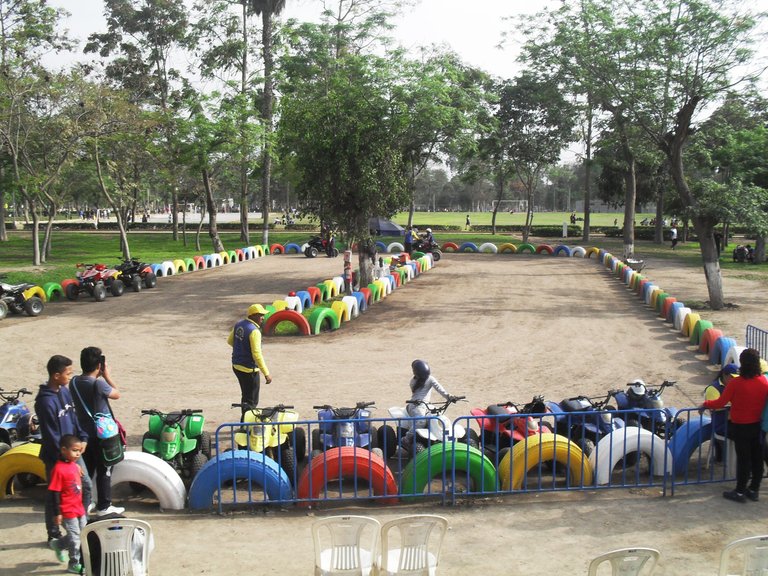 Para los que les gusta la aventura y las actividades más arriesgadas habían varios juegos para escalar. También diversas atracciones mecánicas para los niños más pequeños.
For those who like adventure and more adventurous activities there were several climbing games. There were also several mechanical attractions for younger children.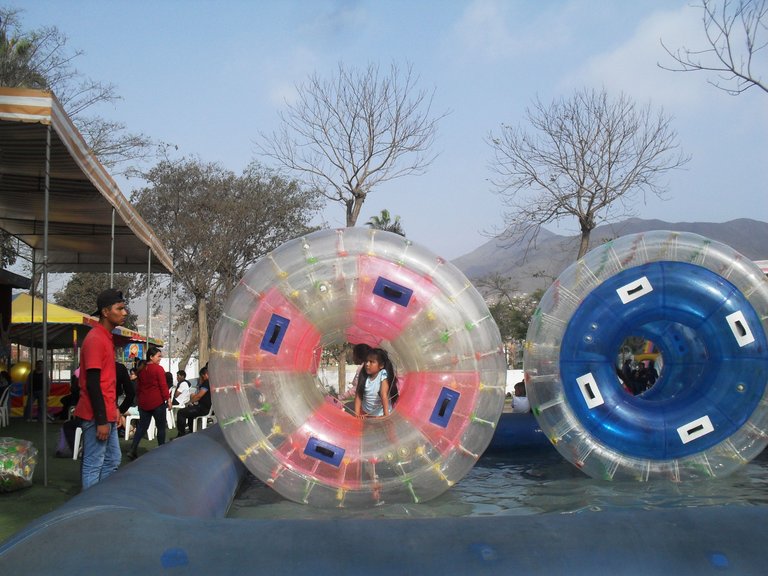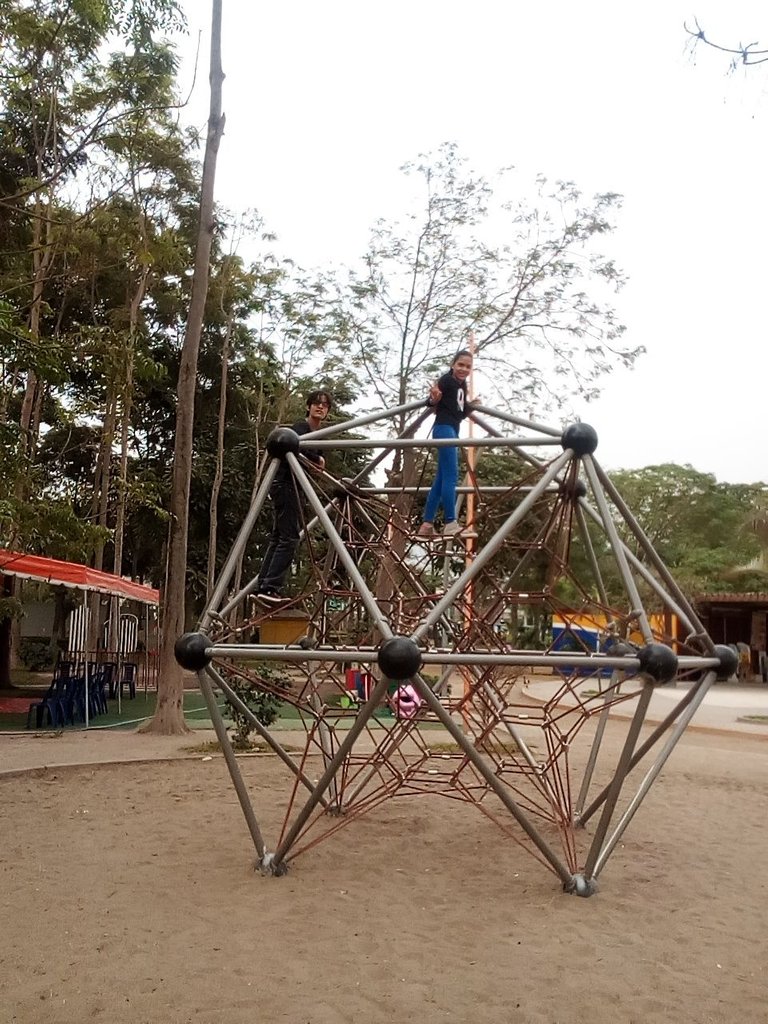 Cuando ya todos estábamos muy cansados de tanta actividad fuimos a ver el evento musical que ofrecen en el área central del parque. Es un show en vivo, en el cual interactúan con el público haciendo concursos de bailes y canto.
When we were all tired of so much activity we went to see the musical event they offer in the central area of the park. It is a live show, in which they interact with the public doing dance and singing contests.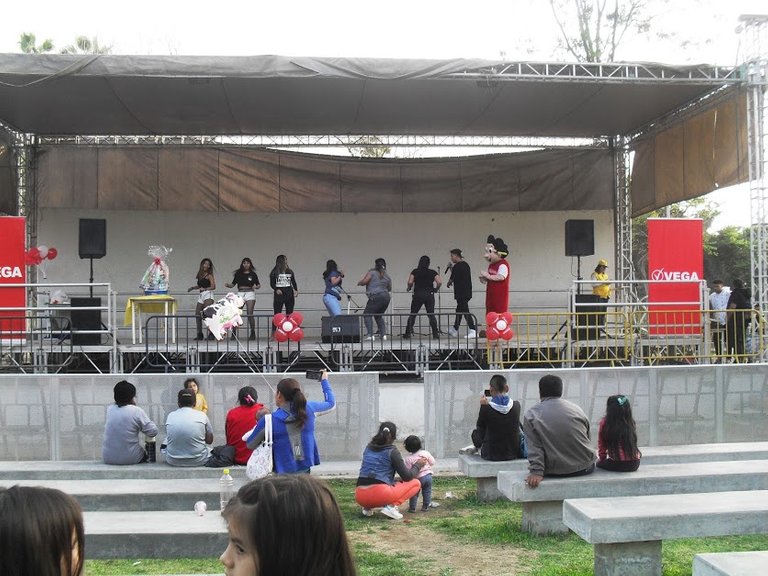 Para finalizar el paseo decidimos ir a contemplar el pequeño lago que estaba ubicado en la zona sur del parque. Allí nos tomamos algunas fotos antes de emprender el camino de regreso a casa.
To end the walk we decided to go to contemplate the small lake that was located in the southern part of the park. There we took some photos before heading back home.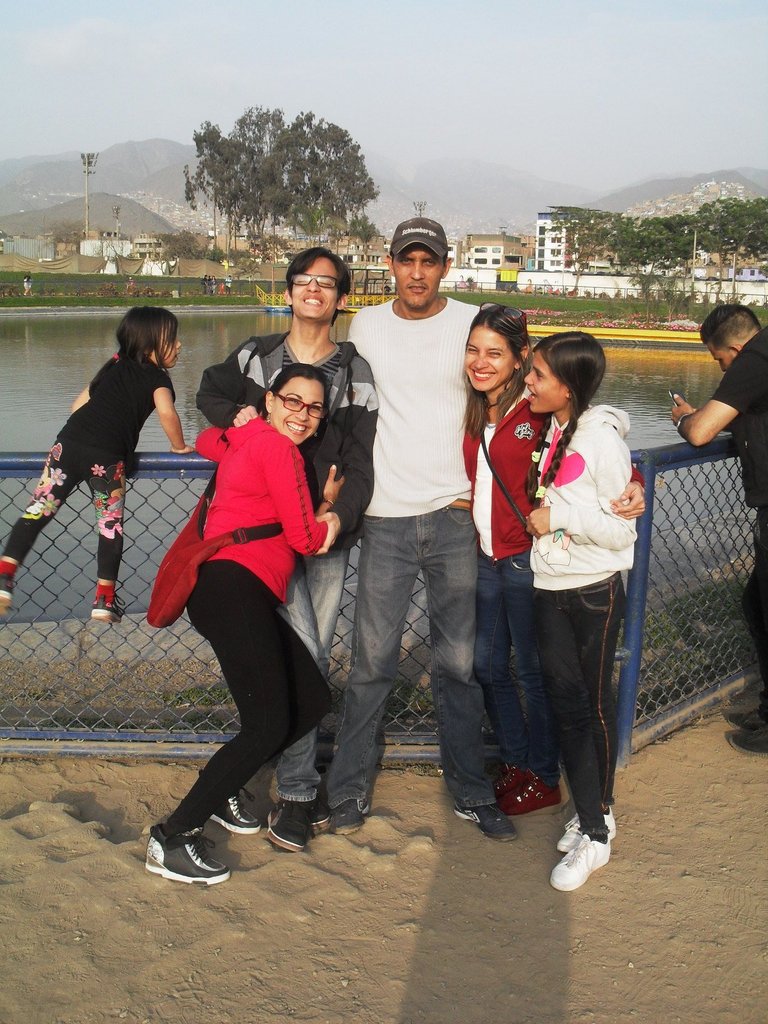 Fue un domingo genial, lleno de alegría y emoción por ver cosas nuevas y lo mejor fue que estuvimos en familia y la pasamos muy bien. Espero que les haya gustado este resumido recorrido por el Club Zonal "Sinchi Roca" . Gracias por leer, saludos y bendiciones.
It was a great Sunday, full of joy and excitement to see new things and the best thing was that we were with family and we had a great time. I hope you liked this summary tour of the Club Zonal "Sinchi Roca". Thanks for reading, greetings and blessings.

Todas las fotos fueron tomadas con mi cámara Samsung
Uso traductor Deepl