The swing and drastic dip in the price of bitcoin yesterday has made me anxious about what other unexpected surprises would be occur to unnerve ordinary earthling like me! Last week the price of gold was under severe attack while political factions have been trying to destabilise and causing upheavals in our society. This testing and challenging time required the basic comfort of good food in familiar comfort zone so that calm vibes and harmony would come back to my mind.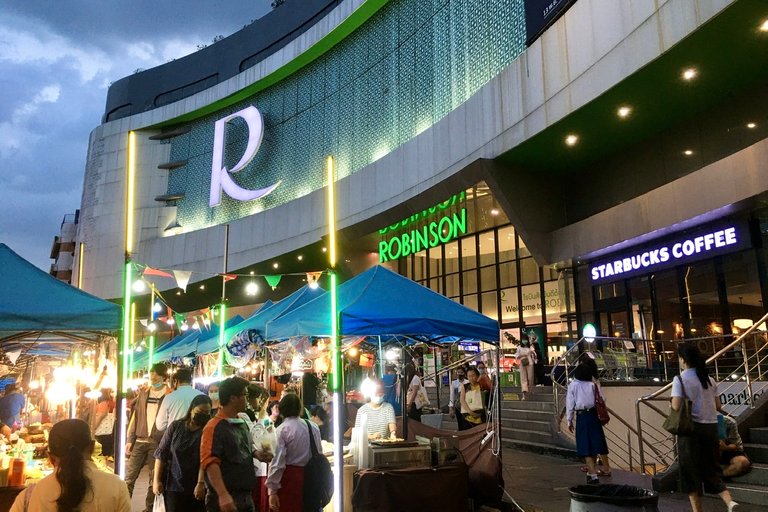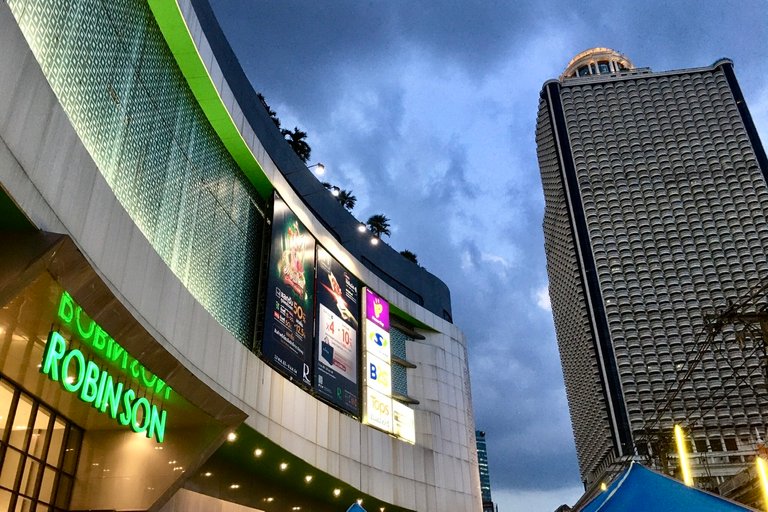 I took off on a local minibus which went along narrow streets to emerge onto the main road near Sathorn skytrain station in Bangrak. Sathorn station is right over Sathorn pier where tourists would take their boat trip to IconSiam, Asiatique and the Grand Palace. So, this area is usually very crowded and lively with tourists and commuters. But, for me this area is also my favourite shopping and having dinner with old friends.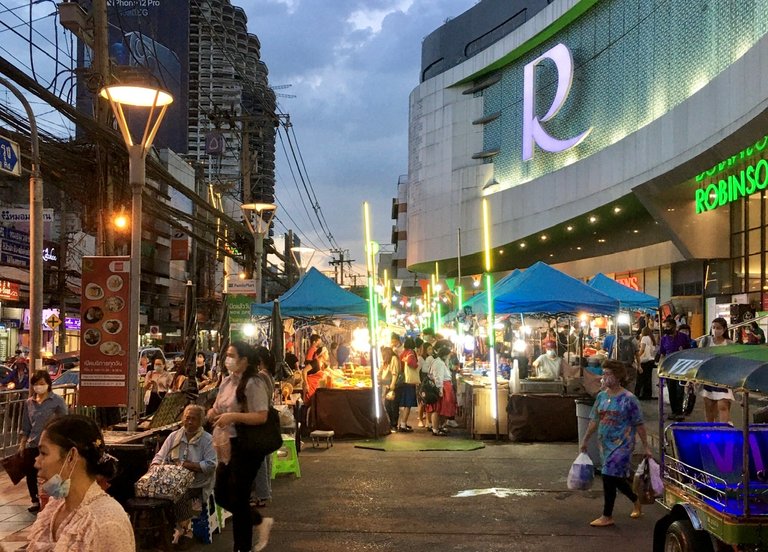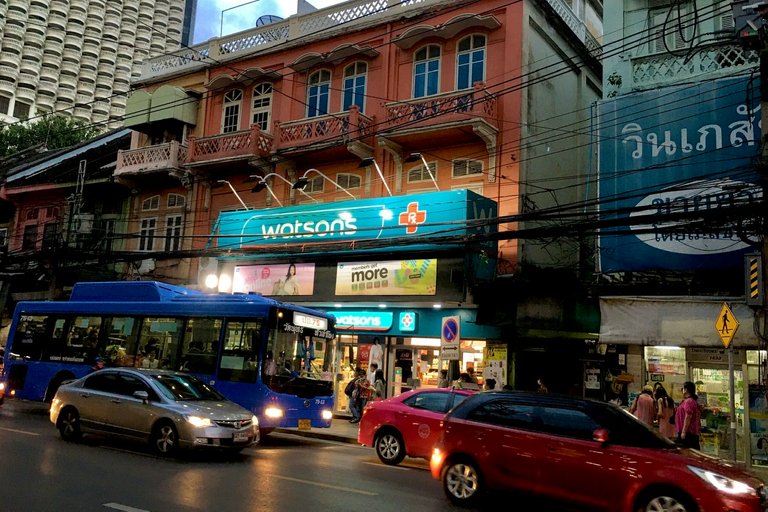 The busy road in front of Sathorn skytrain station is New Road, which was the first road to be built in Bangkok at the request of foreign ambassadors and dignitaries living in Siam about a hundred years ago. They needed a road suitable for horse riding and recreational carriage rides during the holidays. There was no public park in Siam in the old days and most roads were dirt roads which became muddy after the rain. Robinson shopping mall is a short walk to the left on New Road.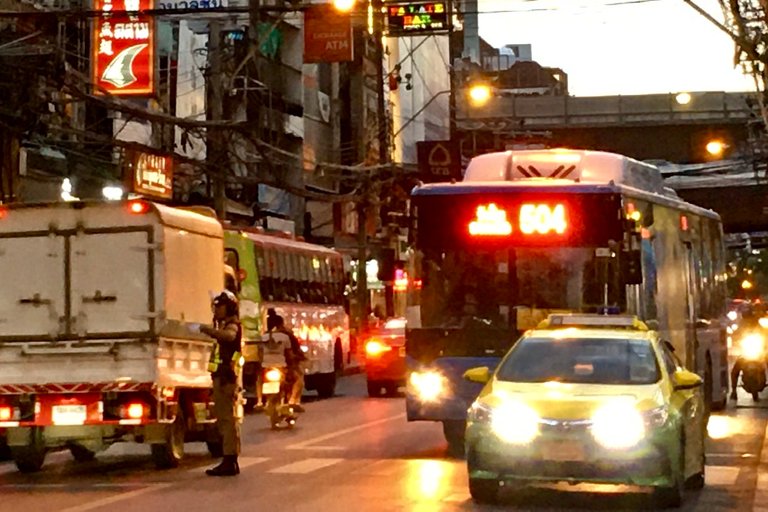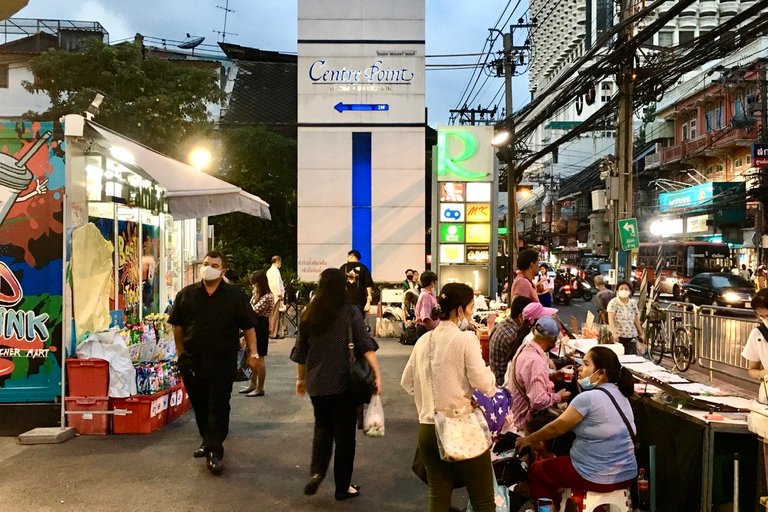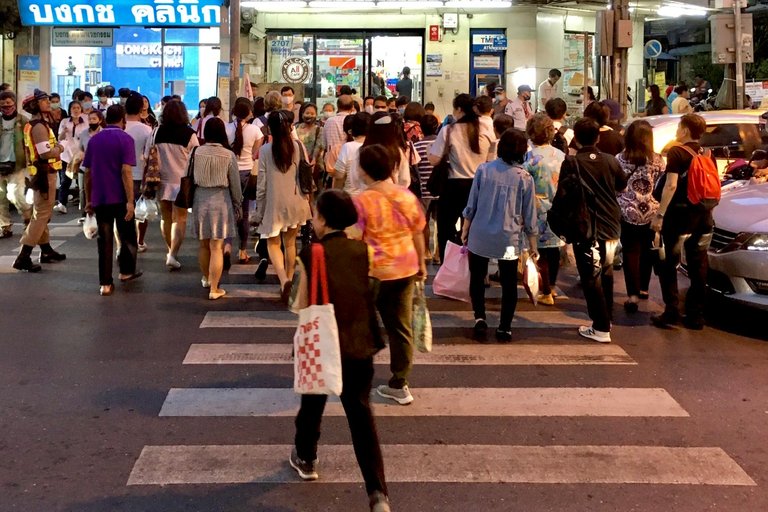 It has been almost a month since Goldie the cat, who used to sit on the steps of the mall every evening, had passed away. So, my visit conjured up very mixed feeling of sadness, longing and loneliness as Goldie which was the main purpose of shopping there, is no longer there to greet me. You could see my last post about Goldie Here.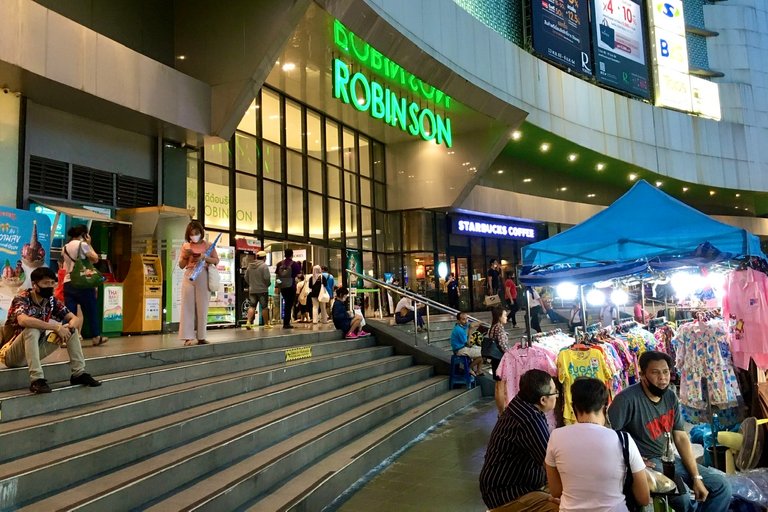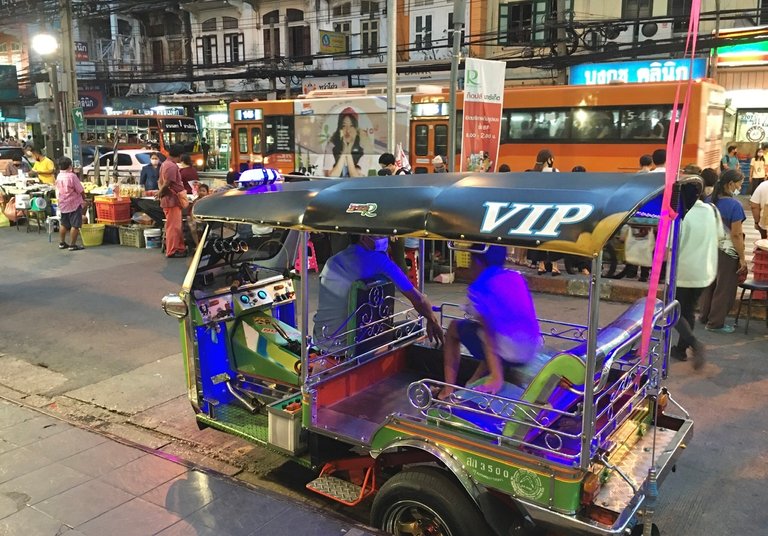 Luckily, the vendors at my favourite street food place knew how to cheer me up with fresh and delicious food at an amazing price. This small food stall locates in a side road next to Robinson entrance from New Road. In this side road there are a few fruit stalls, other street food stalls, an Italian ice cream shop and a Westernised food joint.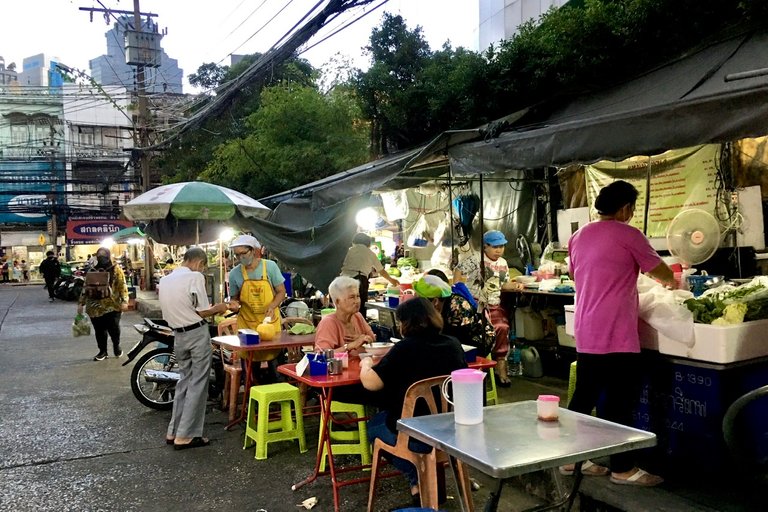 This street food is very different from other food stalls as the chef caters for Muslim customers. This area used to be a very old cluster of small villagers belonging to Thai, Chinese and Muslim people during the reign of King Rama I. The construction of the new capital city attracted lots of people and immigrants seeking work and the opportunity to become rich and successful. The piers along the river were crowded with hundreds of merchant ships. There is a beautiful old Chinese shrine, a old Muslim mosque and a grand Catholic Church in Bangrak district.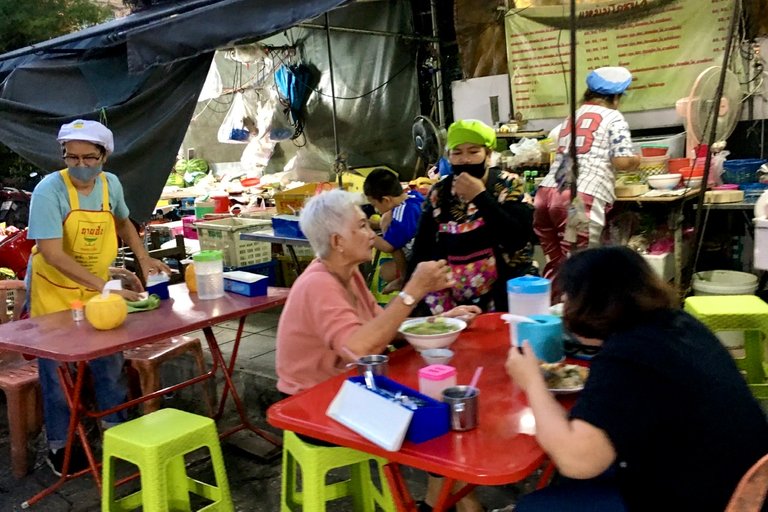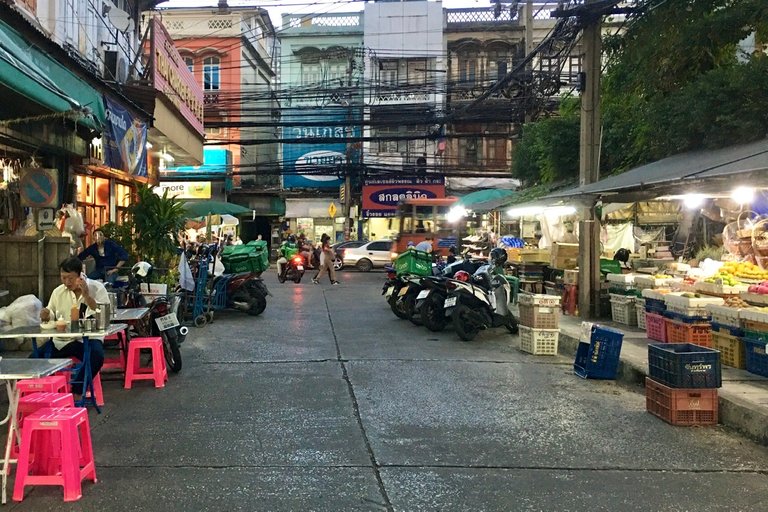 This friendly and modest food stall specialises in fresh seafood such as prawns, crabs, sea bass, seashells and squids. The cook is very generous with the fresh herbs and hot chili in cooking typical Thai seafood recipes. The hot and sour seafood soup or tom-yum is my all time favourite. The fried spicy fish with mixed vegetables on rice is the best in town. The quality of fresh ingredients and generous portion made this eatery deserving a Michelin star at least.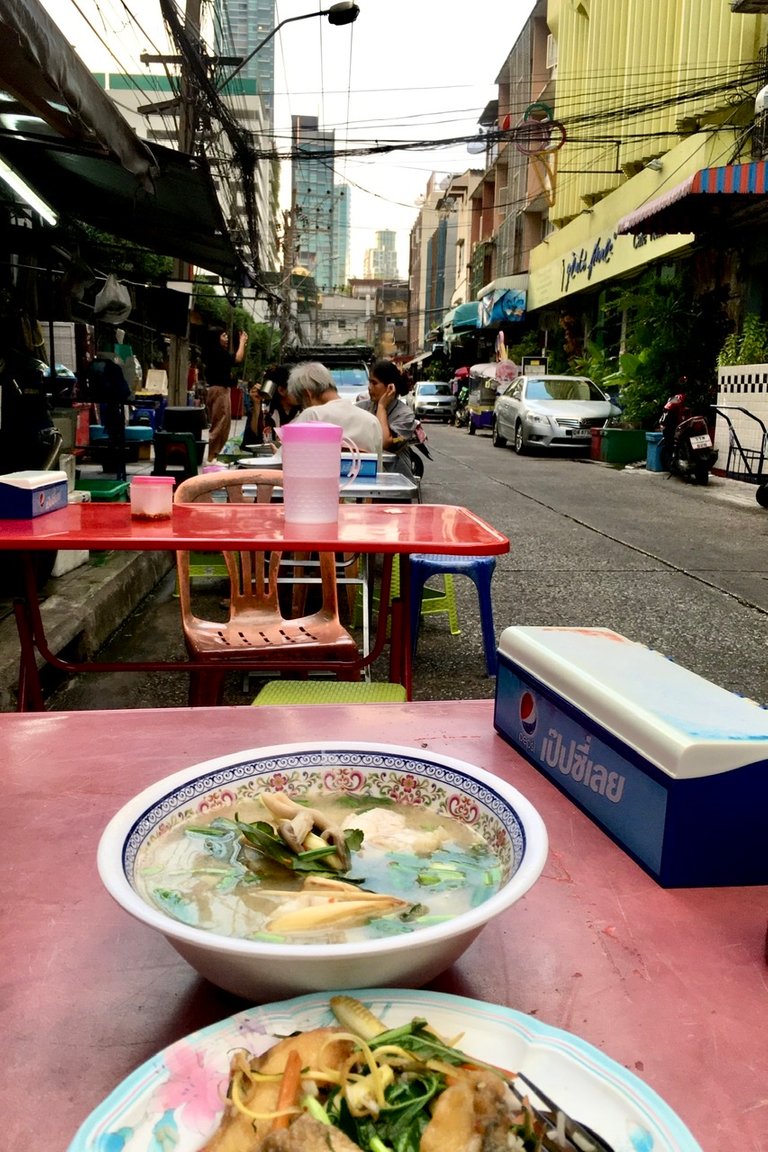 I sometimes took my high society friends to have dinner here and they were all very impressed by the excellent food at very cheap prices. Most customers are local people who have been coming here for many years. My rich friend told me that the cook made the best omelette she had ever tasted; the omelette here is never oily and has a nice texture.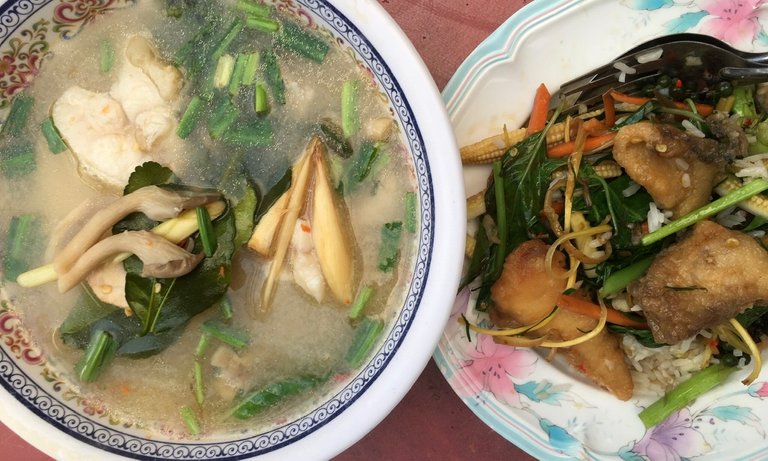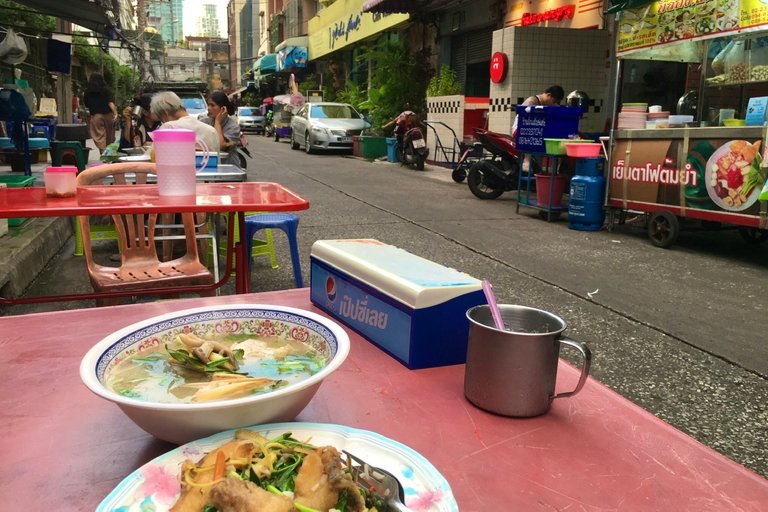 Sometimes customers appeared at the same time, the wait could be up to thirty minutes. Being an outdoor food stall, I had to have my umbrella with me in rainy season. The vendors would normally install some cover to protect customers from getting soaked in rain. I quite like the feeling of eating dinner while watching the light drizzle.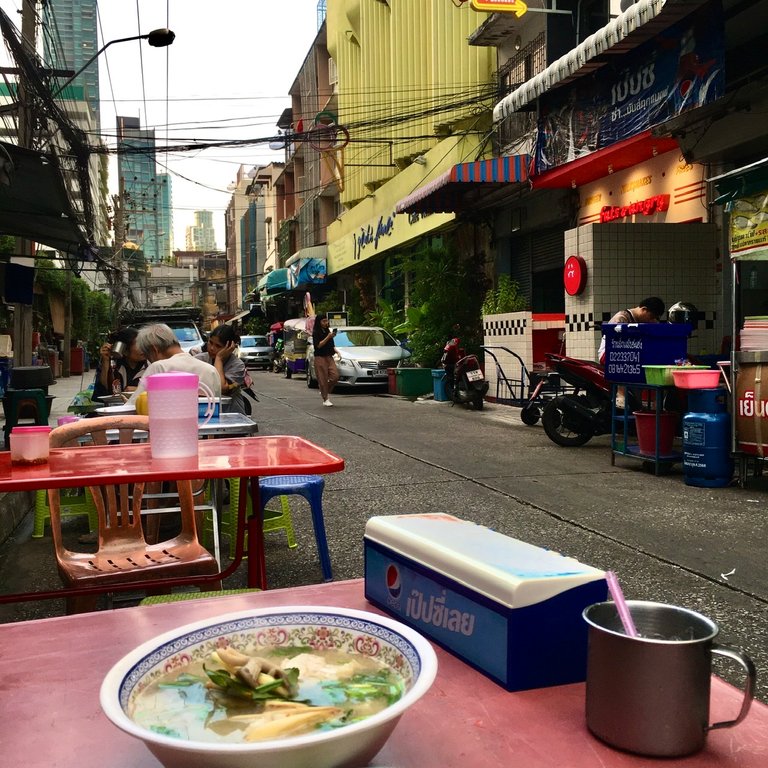 In dry season, it's quite pleasant sitting in open air watching the sky getting dark and noticing the rising moon over the buildings. These vendors are very hard working people who quietly prepare the ingredients, setting up tables and chairs. Some staff have to deliver take-home food in the neighborhood. They always inspire me to be content with what I have and to enjoy life in the present. These people are much less privileged than I am in terms of education and social status but they are so warm, hard working and stoic people. So, I stop complaining about my difficulties and start planning on how to tackle my problematic situation.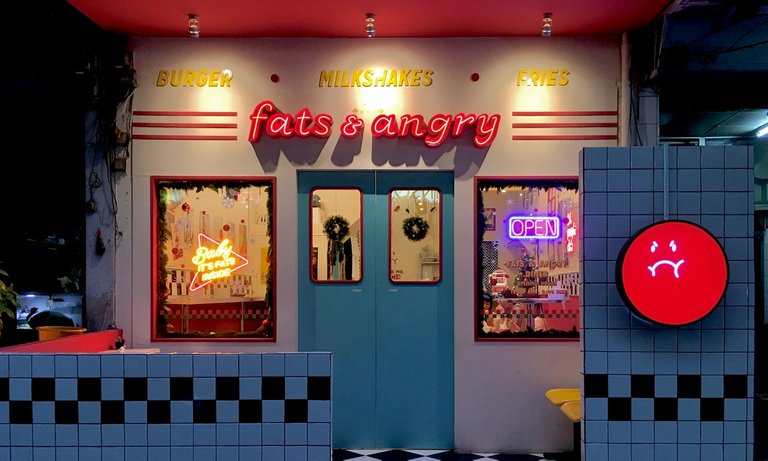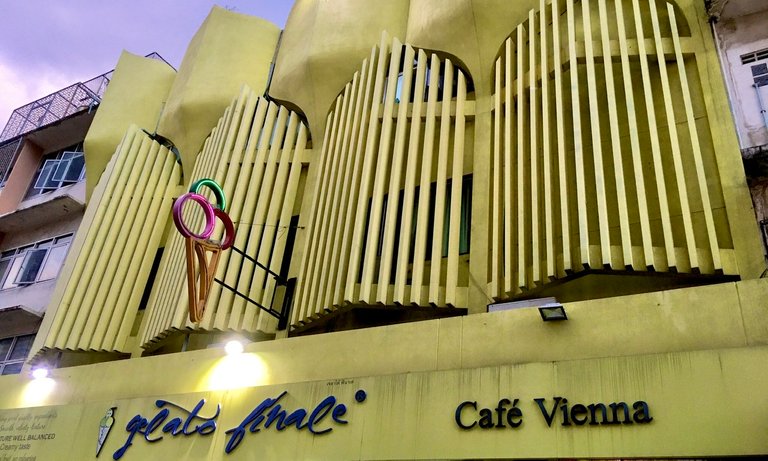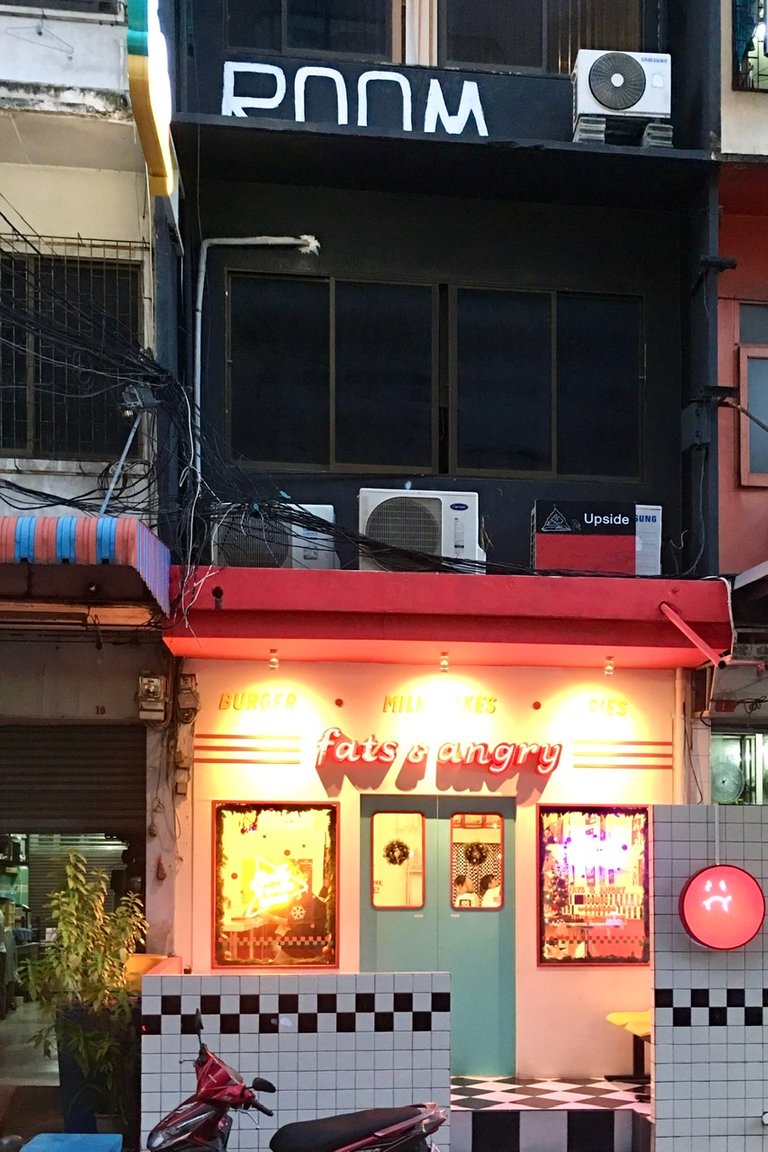 After my dinner, I would walk around to check out other shops and eateries whether they could attract more customers. I often felt anxious on their behalf when customers have all disappeared into thin air. There used to be a few cheap guest houses nearby, but they all seemed to be quiet and closed. I would bought some fruits and continued towards the Robinson to get some groceries.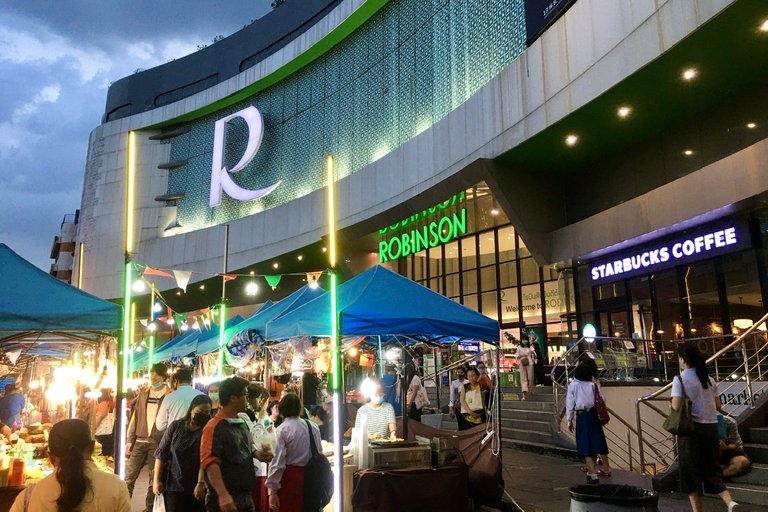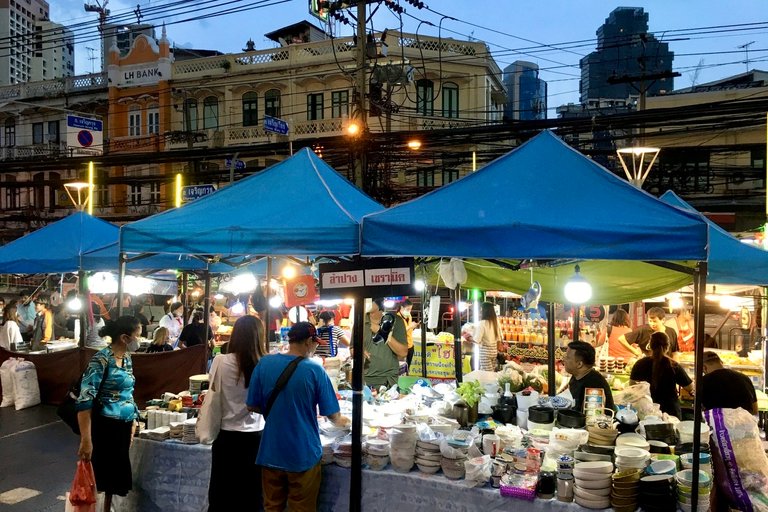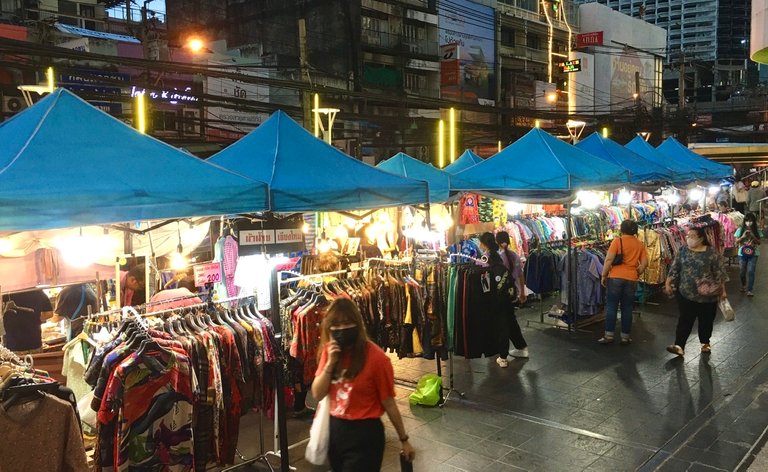 These days the mall organised a mini street food market in front of the entrance to earn more income. These adhoc food stalls and flea market made the mall more lively and vibrant. The atmosphere around the mall has recently become very lively and crowded after the long lockdown.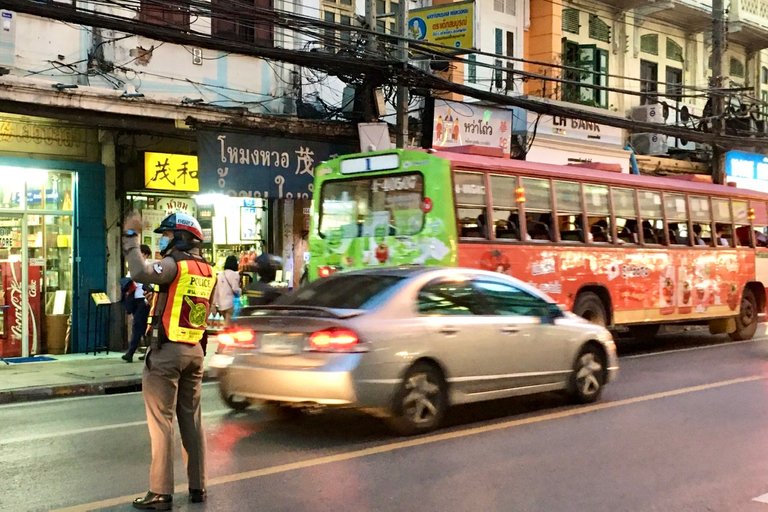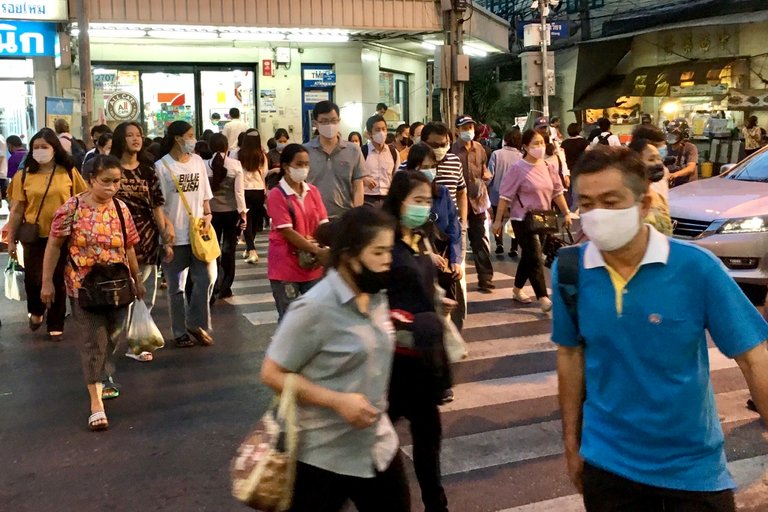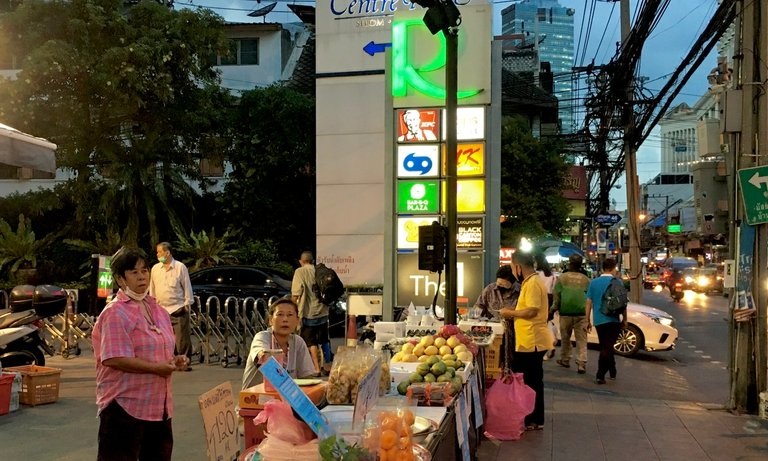 I was so glad to see the traffic and lots of people in the evening. Those elderly people with their lottery stalls were in high spirit hoping for more sale. It was so nice to see people being busy with their jobs with hopeful expression in their eyes. There seemed to be a sense of optimism in the air and their eyes were full energy and determination to work harder and to make up for lost time.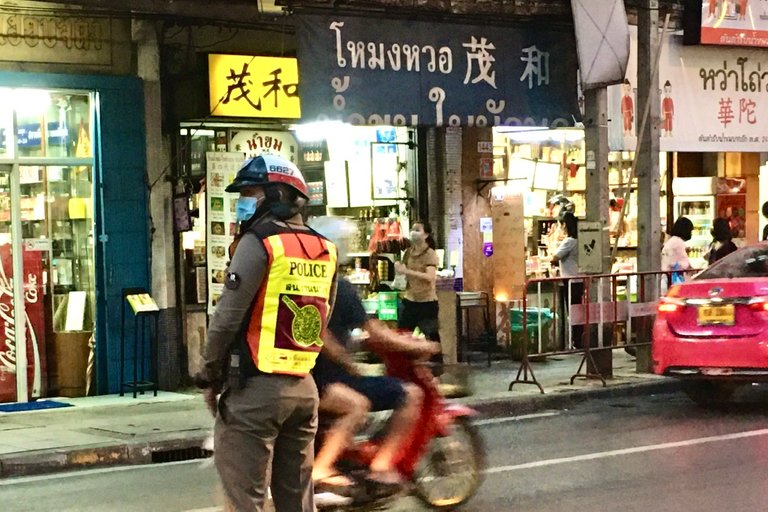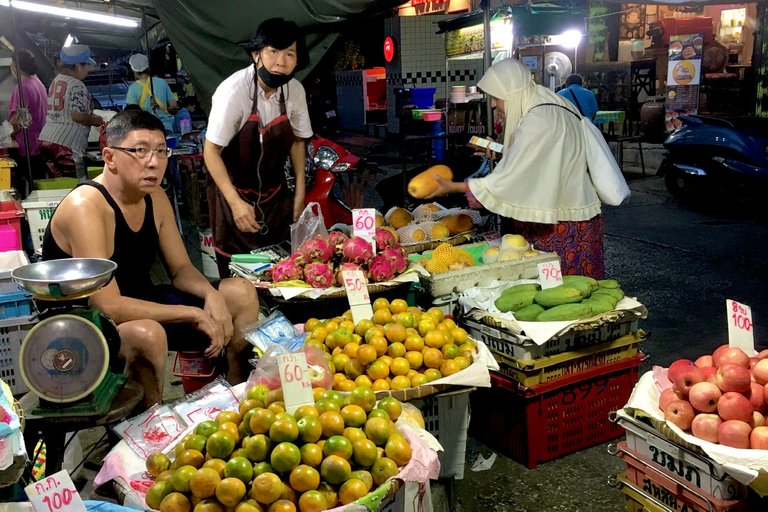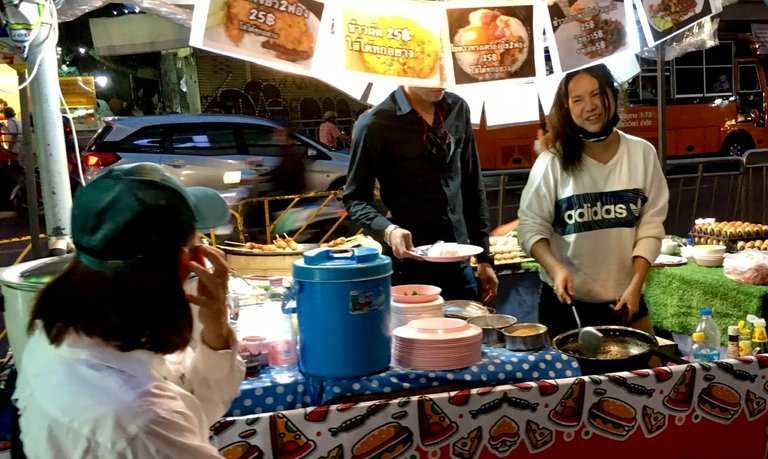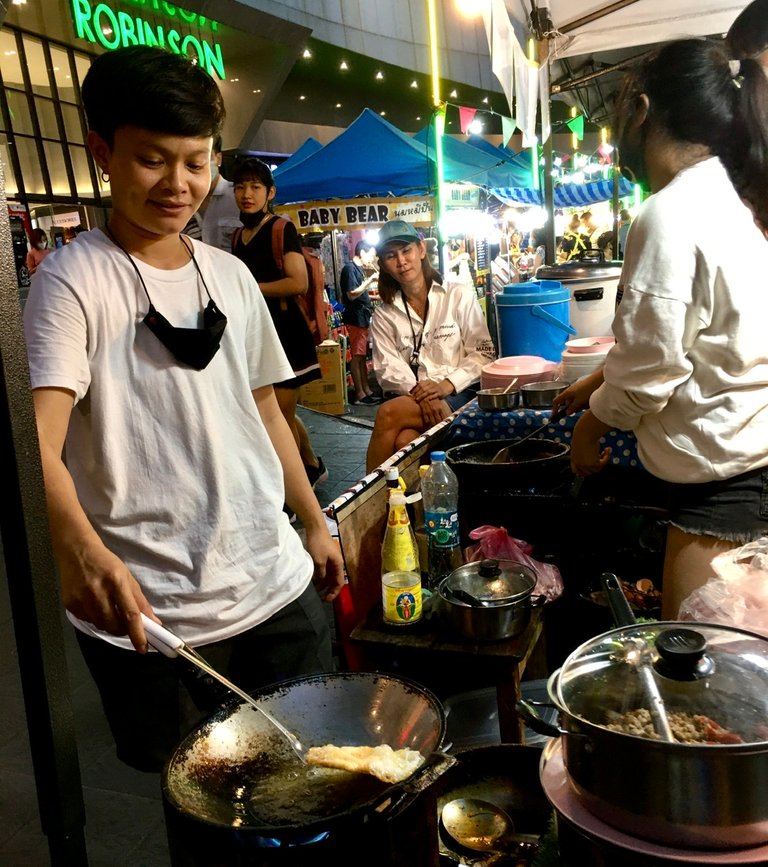 ช่วงสัปดาห์ที่ผ่านมามีเรื่องน่าปวดหัวและสับสนหลายอย่าง ราคาคริปโตผันผวนมาก บิทคอยย์มีราคาสูงมากอย่างน่าใจหายทุกวันเกือบสัปดาห์ แล้วพอถึงึเวลาราคาก็ล่วงลงมาเหมือนตกบันได และยังมีม็อบในกรุงเทพทำให้เกิดจราจรติดขัด อากาศก็แปรปรวนมีฝนตกหนัก เราก็ไปเดินเล่นที่ห้างโรบินสันที่บางรัก ปกติเราจะไปที่นั่นเพื่อเล่นกับแมวส้มชื่อทอง ตอนนี้ทองตายจากไปแล้ว เราจึงพบกับควมาว่างเปล่าที่หน้าห้างตรงบันไดที่มันชอบนั่งชมวิวทุกวัน เราก็เศร้าใจและเหงาใจเพราะข้ออ้างในการไปโรบินสันบ่อยๆหายไปแล้ว แต่เราก็โชคดีที่เรามีร้านอาหารโปรดที่แถวบางรัก คนที่นั่นพอช่วยให้เรารู้สึกว่ามีจุดมุ่งหมายในการไปเดินเล่นที่บางรัก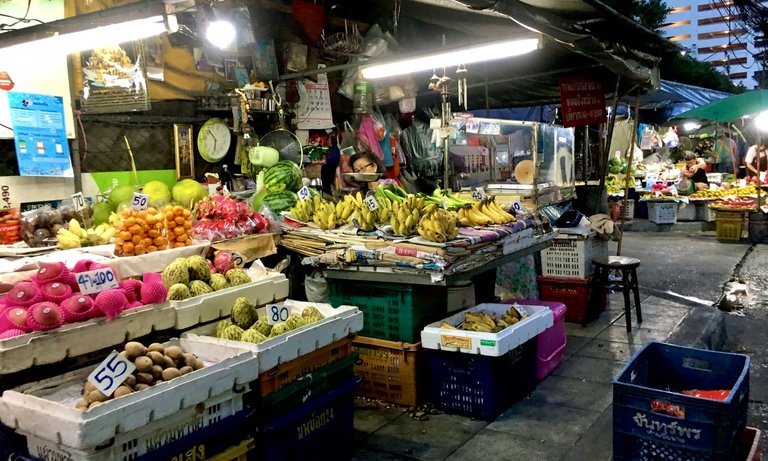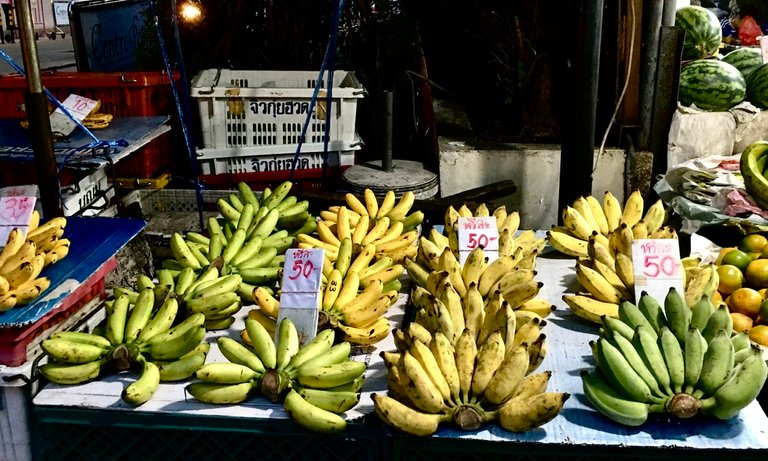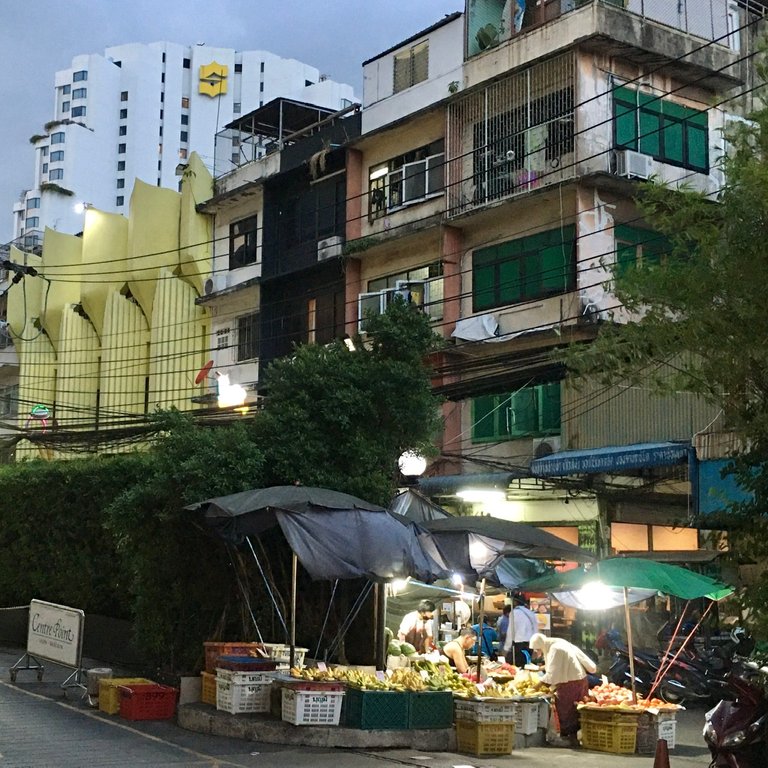 ร้านอาหารแห่งนี้อยู่ในถนนข้างๆห้างโรบินสัน ตรงนั้นมีร้านขายผลไม้หลายร้าน และมีร้านอาหารตามสั่งอีกสามสี่ร้าน และมีร้านไอศกรีมอิตาเลียนด้วย ปีที่แล้วเรายังเห็นเกสต์เฮ้าท์เปิดให้ชาวต่างชาติสองสามแห่งในซอย แต่ตอนนี้ทุกแห่งปิดเงียบ โชคดีที่ห้างโรบินสันเปิดตลาดนัดเล็กๆหน้าห้าง ให้คนมาขายอาหารและของกินเล่นในตอนเย็น ทำให้มีคนมาเดินเล่นคึกคัก ดูเหมือนคนออกมาปลดปล่อยหลังจากล็อกดาวน์เกือบปี เราเข้าไปซื้อของในห้างสรรพสินค้านิดหน่อย และซื้อผลไม้จากแผงขายผลไม้ในซอยก่อนกลับบ้าน เราเห็นคนมากมายเดินข้ามถนนและรถติดบ้าง ทำให้เรามีความหวังว่าทุกอย่างคงค่อยๆกลับเป็นปกติ และเศรษฐกิจคงจะดีขึ้นอีก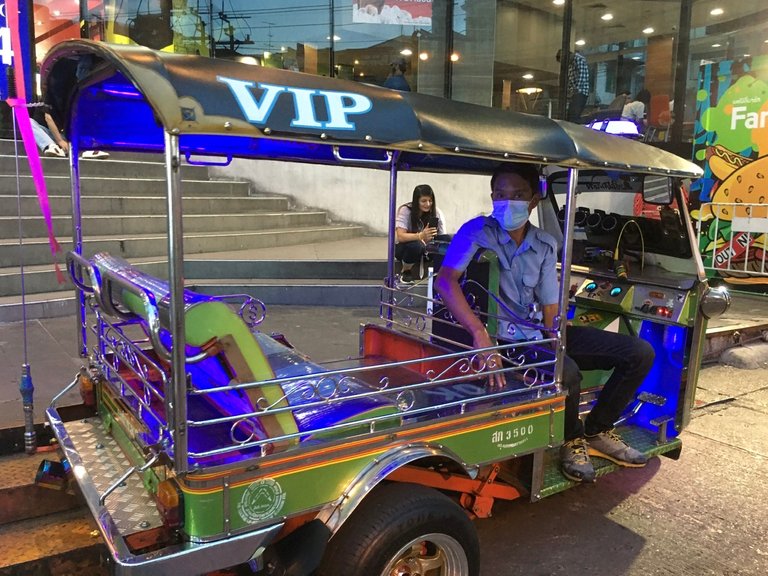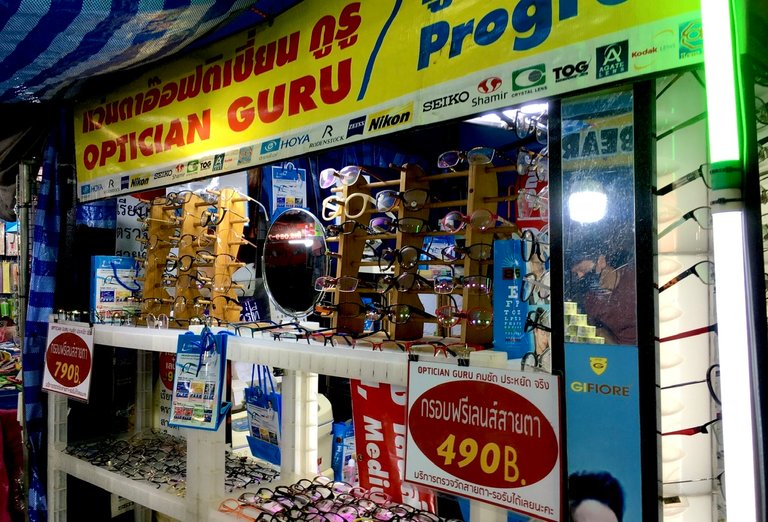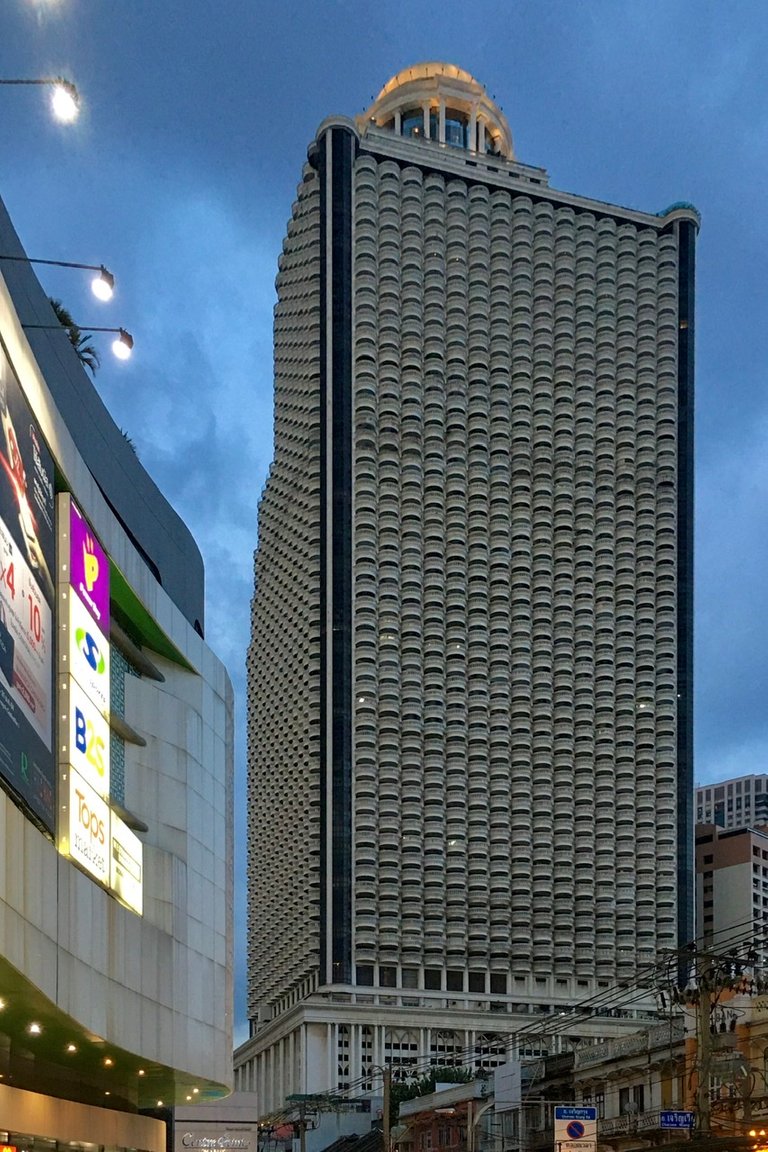 Wishing you peace, good health and prosperity.
Stay warm and cheerful.
#marketfriday hosted by @dswigle