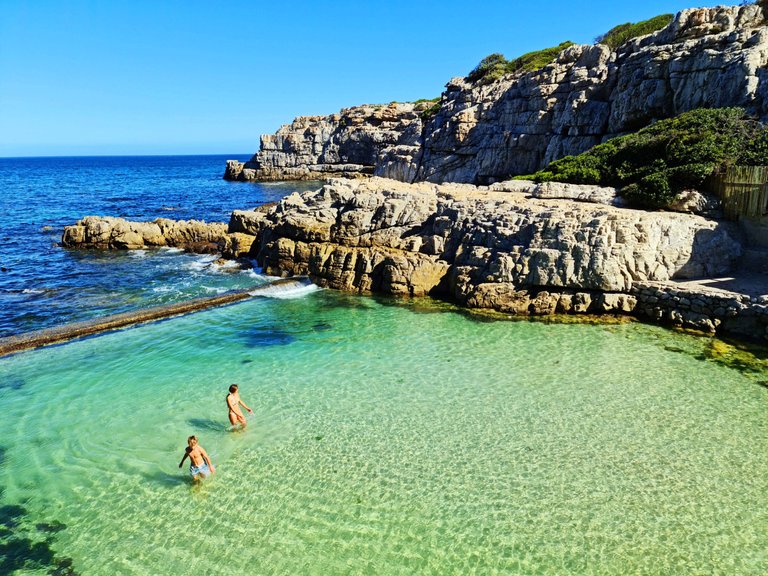 I have been coming to Hermanus and its surrounding areas since I was about six years old and I never knew that this little slice of paradise existed! Obviously, the restaurant and bar aspects are a new addition but the tidal pool has been here for 90 plus years and was originally created by the Ficks familiy for a safe space to swim away from the wild waves of Walker Bay. This tidal pool is open to the public and anybody can come and enjoy this amazing little secret space at any time.
A few kilometers down the road there is a restaurant on the beach front called "Dutchies" which I featured in a post not too long ago. Ficks restaurant was their brainchild - and a spectacular brainchild it was!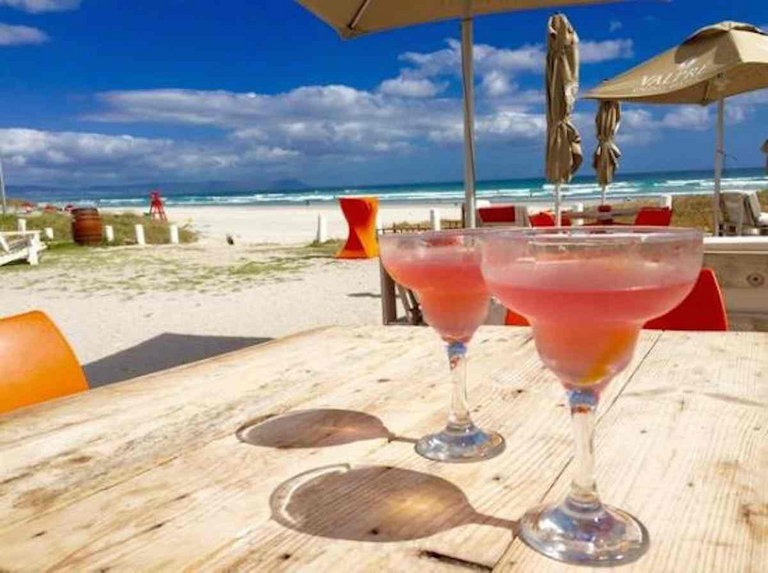 The above is a snapshot of Dutchies thanks to eatout.co.za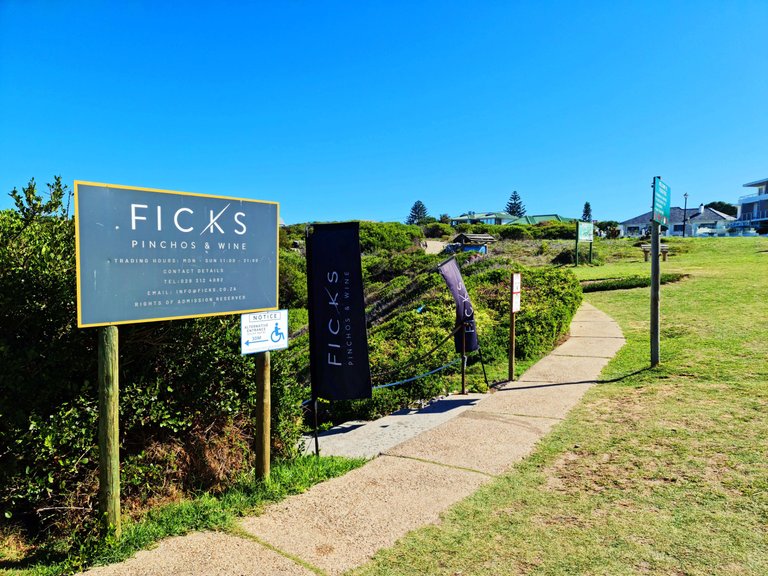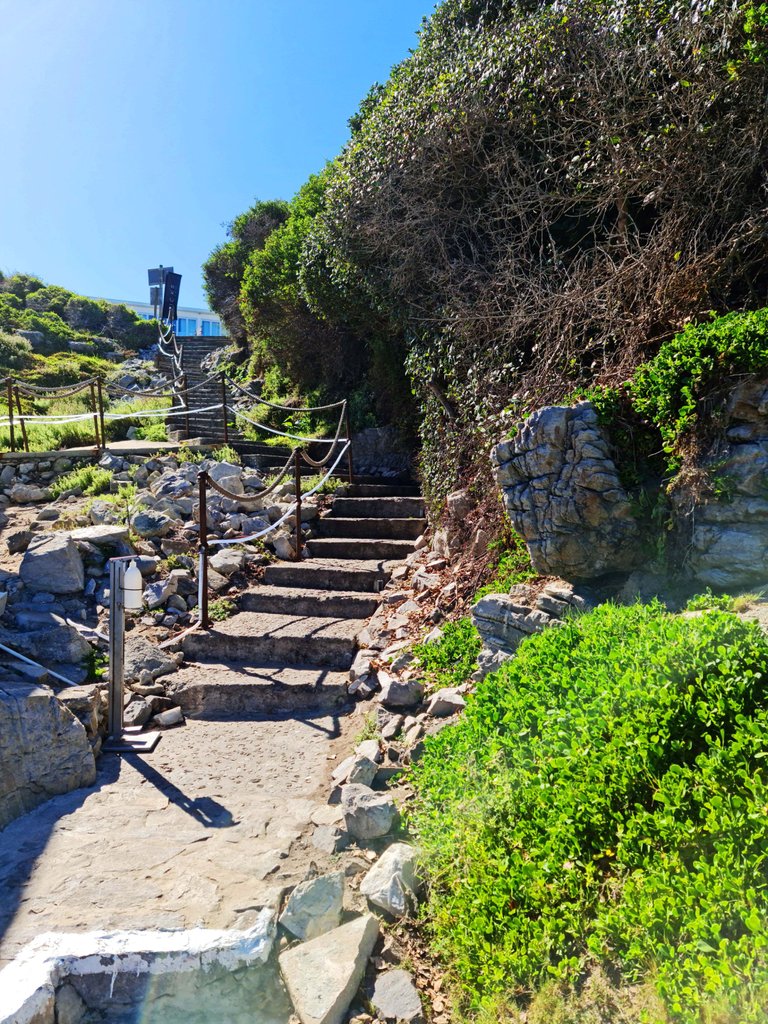 So, Ficks Restaurant is not your average restaurant - it is all about Pinchos (and cocktails) which originated from Northern Spain cuisine. Essentially, "pinchos" is derived from the word Pinchar which is Spanish and means "to pierce" - which is where the culinary inspiration came from. The end result is small meals, mostly (but not all) served on a skewer. It is a fantastic opportunity for large groups of people to order and share a massive variety of deliciousness whilst lapping up the natural surrounds.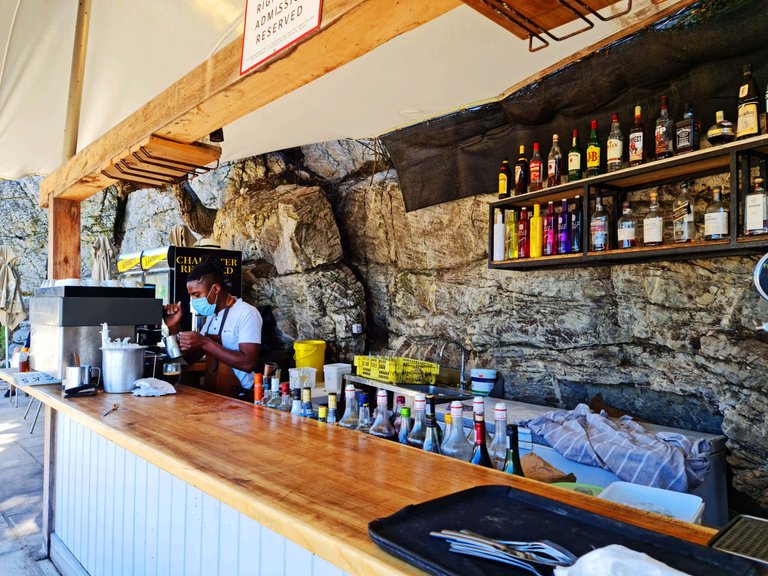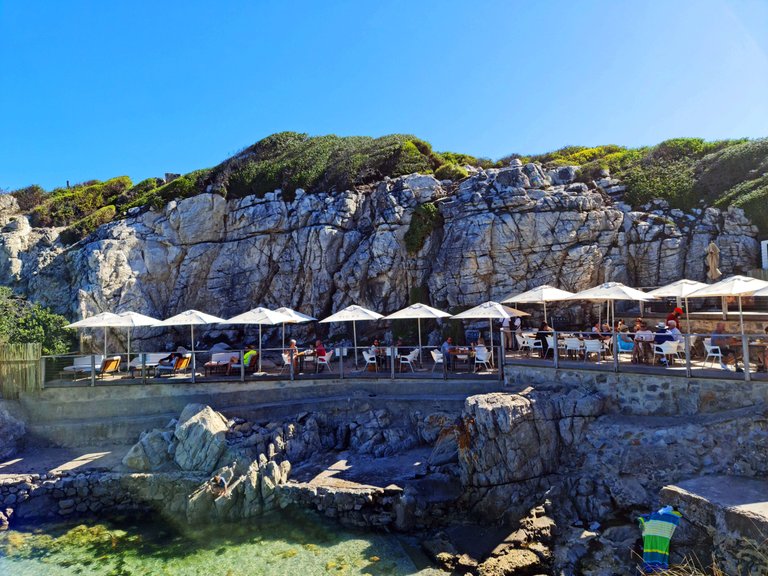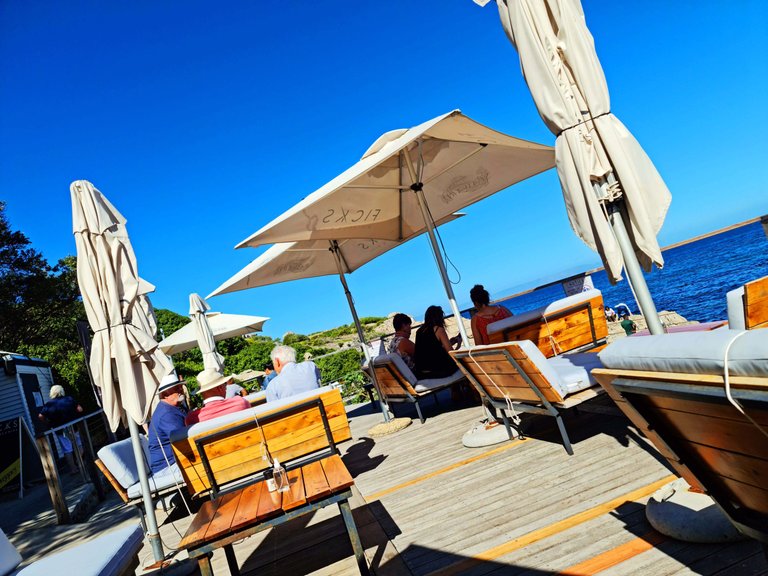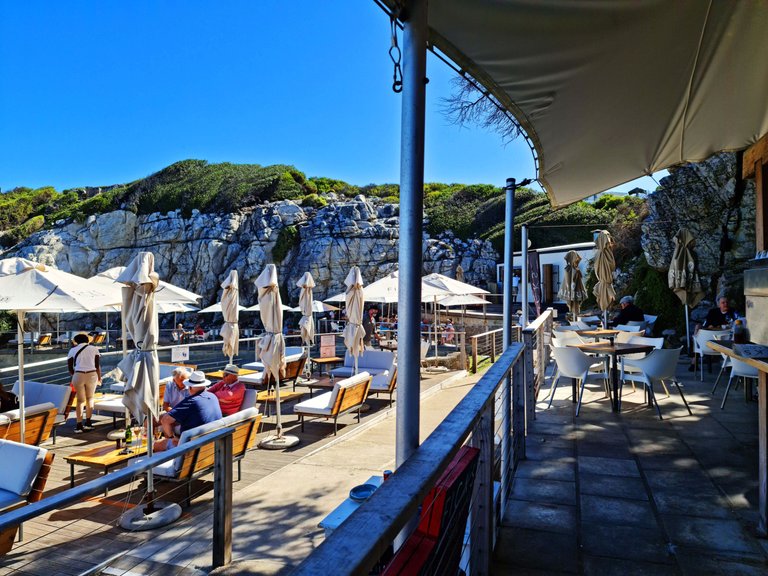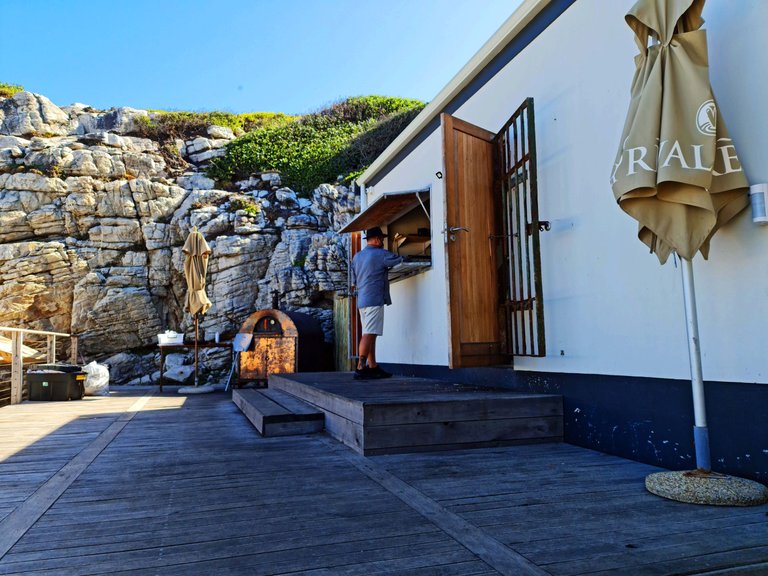 It was a little on the windy side, but still a beautiful afternoon. Sunny enough for a glass of Pinot Noir Chardonnay. I have often expressed my love for being near to nature - be it fire, water or earth... it is one of those things which affords much solace and peace. I sat watching as the tide rose and the waves crashing against the rocks became increasingly grander as the minutes passed.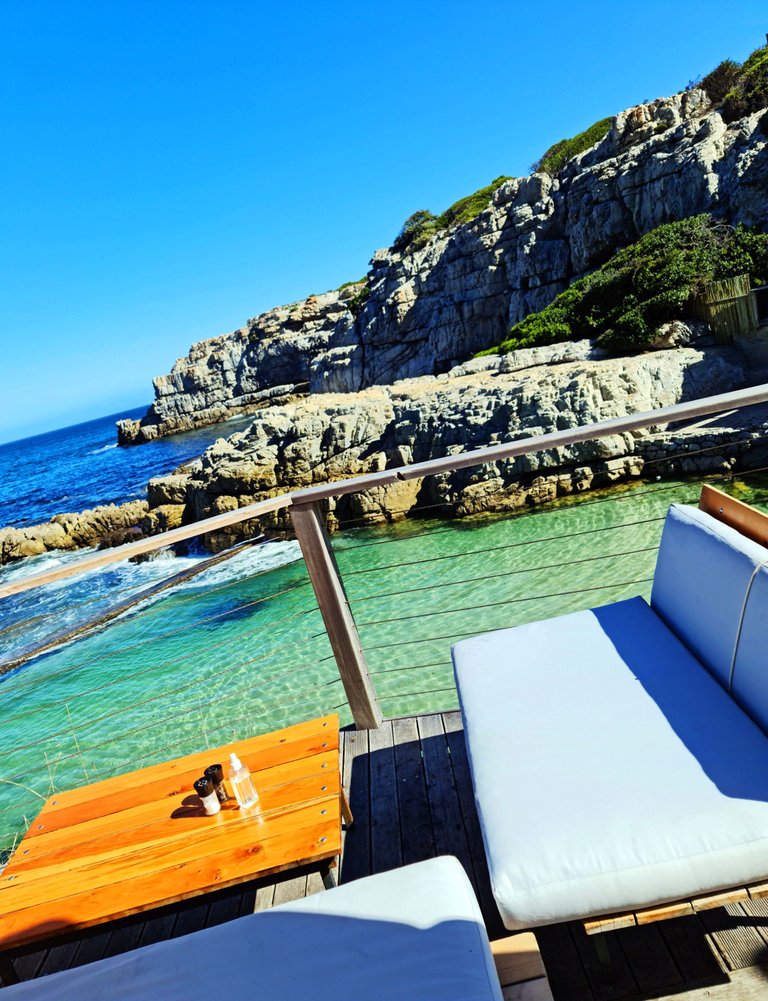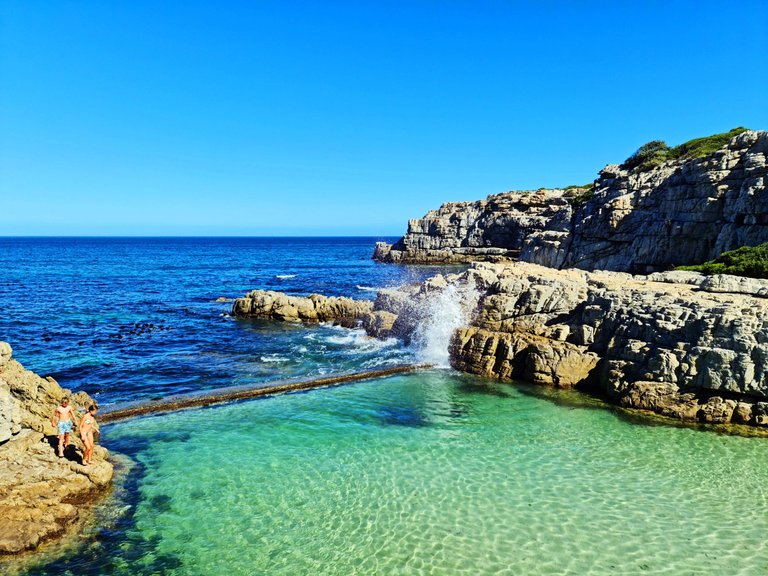 I was not hungry - not at all actually, but was particularly curious to try a couple of these "pinchos". Time was a little tight, so I opted for something which I knew would be a quick prep. I settled on the flash fried calamari which was served with Romesco sauce and then... my BEST - PRAWNS which were accompanied by a piment d' espelette sauce.
The portions were VERY much starter size, but were both ABSOLUTELY divine!!!! Got to give it to the prawns though. I will take prawns ANY way and I am one of those people that eats the crunchy tail and sucks the brains haha!!! Although, these were pretty much Panko style prawns... so no "brains" or butter covered fingers from peeling out the delicious inners!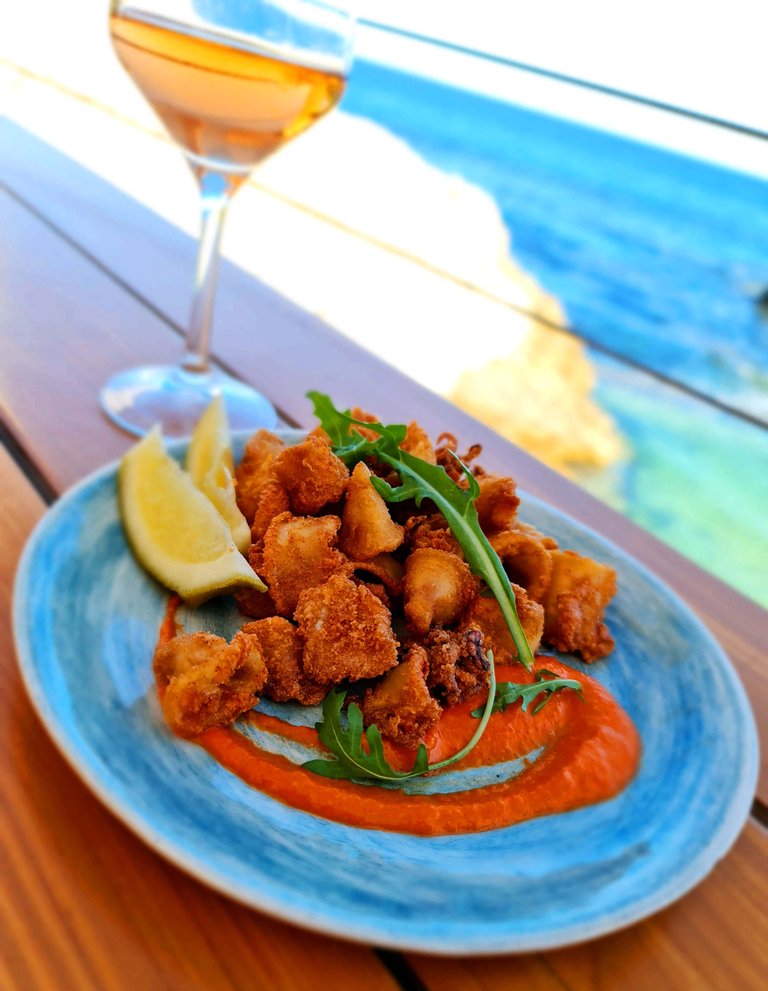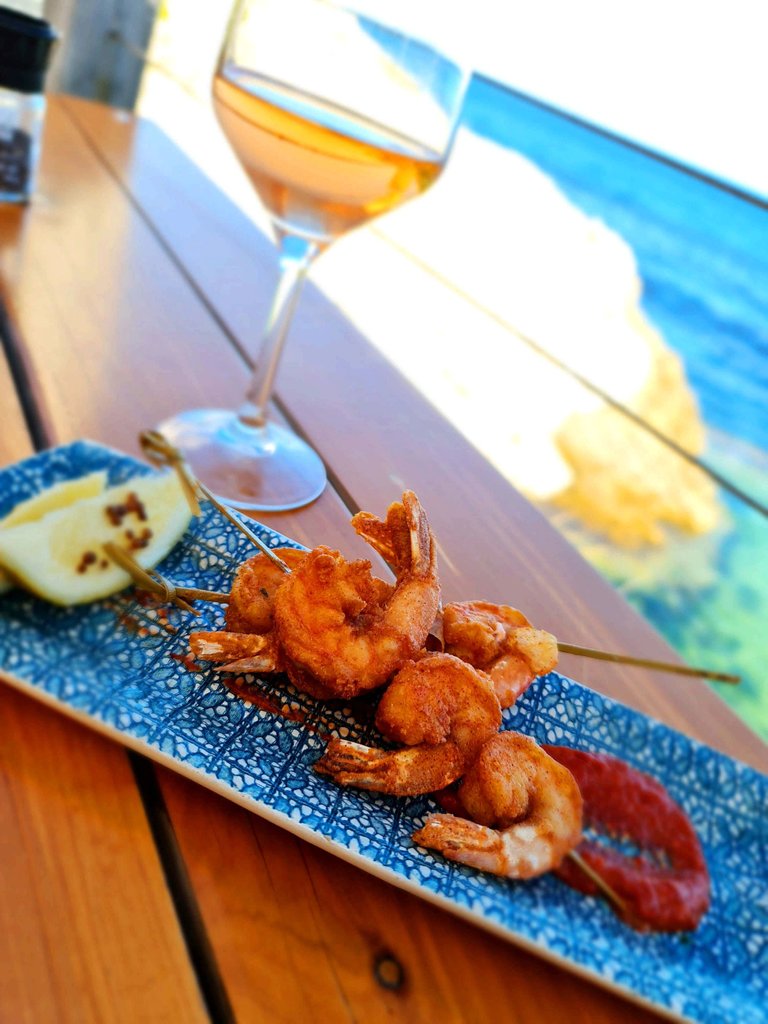 With the loungers scattered all over the place overlooking perfection, I imagined resting rear end on them with plenty of time spent, feet up - in the best of company, wasting away the hours - sipping on the sunset, talking about nothing and everything in one seamless round trip. Life offers it's greatest pleasures in the Details...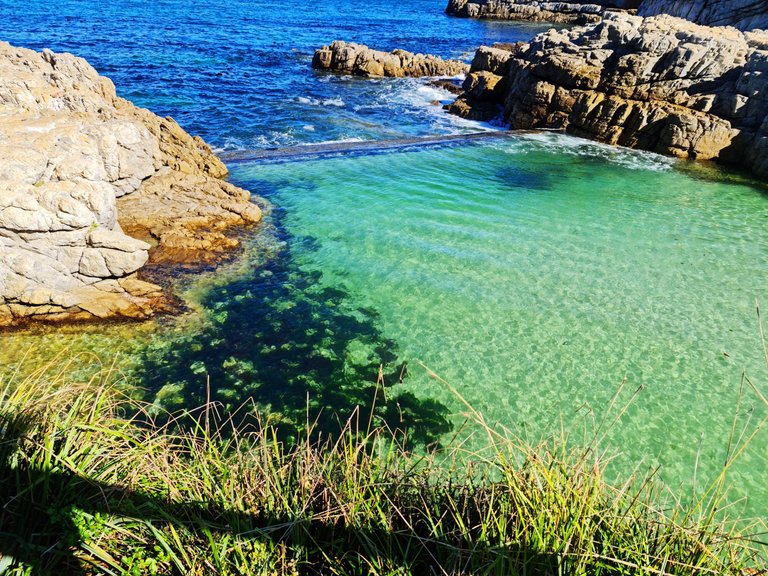 ❤❤❤
Until next time...
Much Love from Cape Town, South Africa xxx
Jaynielea

JOIN US ON DISCORD
SUBSCRIBE TO THE LIFESTYLE LOUNGE COMMUNITY HERE
JOIN US ON TWITTER


ALL IMAGES ARE MY PROPERTY UNLESS OTHERWISE CREDITED