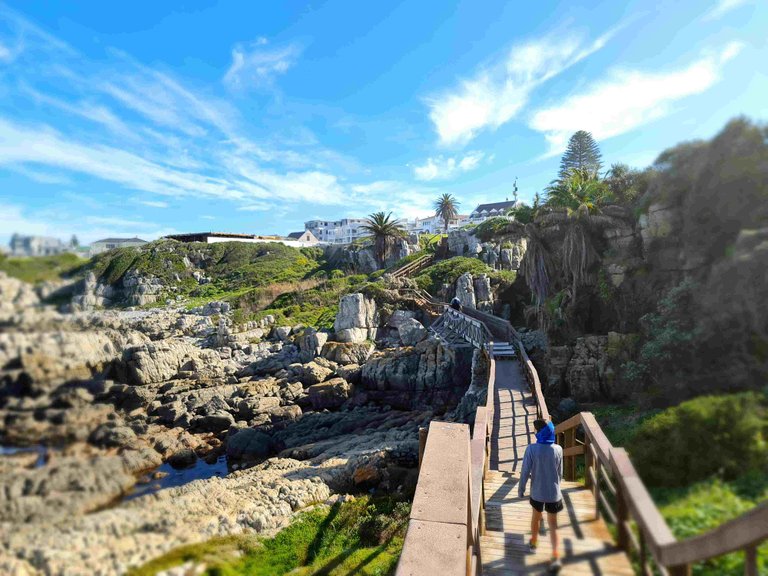 Walking is something which has become a much more regular part of my life in the last seven months since moving out to country bumpkin land - and no, I am not referring to on my treadmill, I am talking about out and about in the sunshine and fresh air! This morning, Jude and I hit the road pretty early and MAN was it freshhhhh!!! We did an hour walk here locally and it was during that walk that I remembered that I had not yet posted about another walk we did a couple of weeks ago - one which I had been itching to do for some time actually.
The Hermanus Cliff Path is a world famous walk, given an overall 5 star rating on Trip Advisor - and for good reason! We did not do the entire walk on that particular day as it stretches for twelve kilometres along the coastline.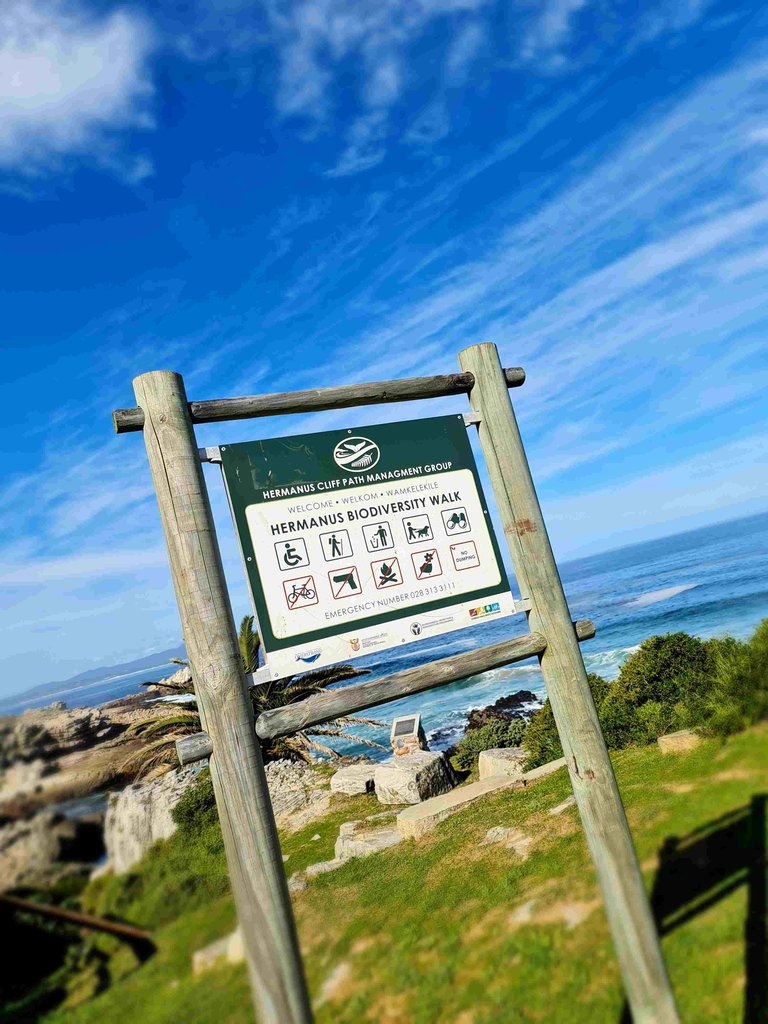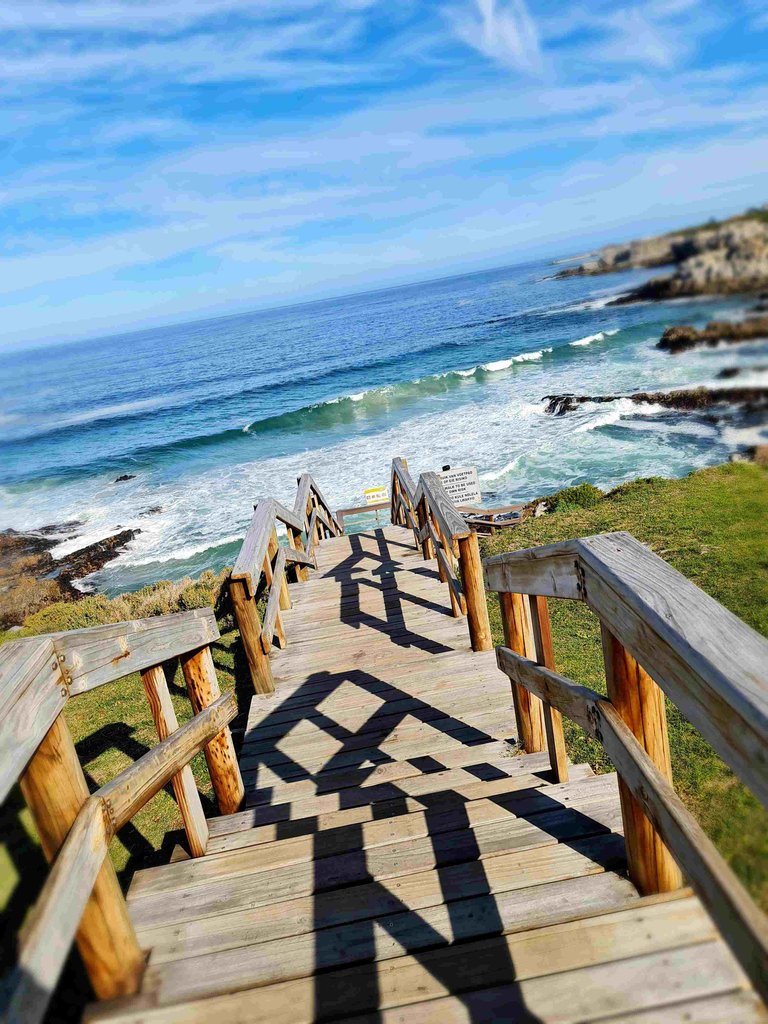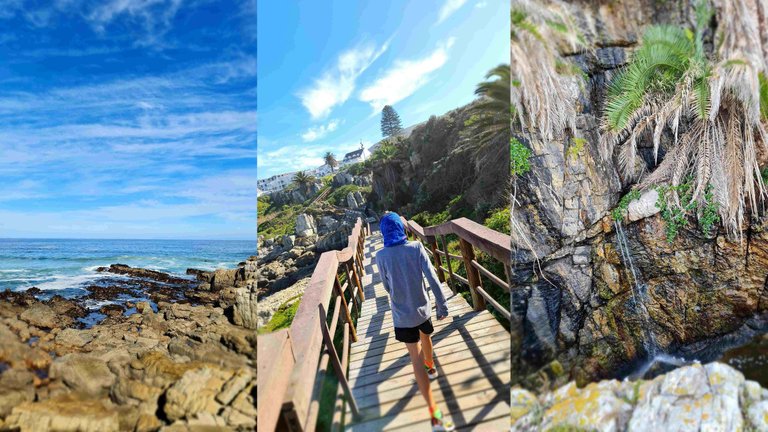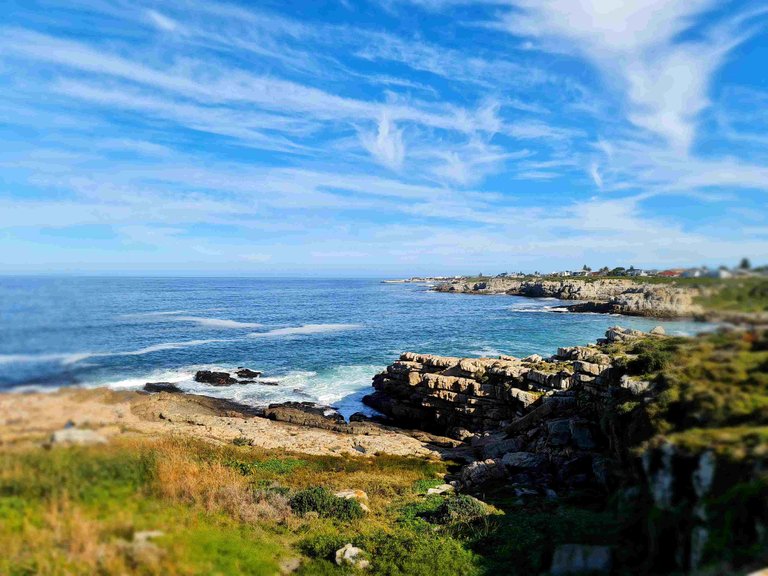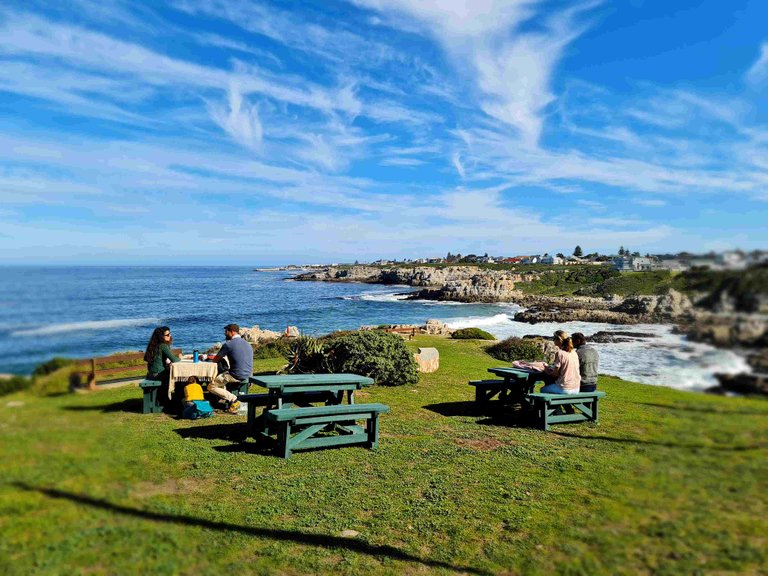 Starting at the new harbour in Hermanus, the walk takes you all the way to Grotto Beach which is well known for it's endless stretch of sand and sea. Along the way you can do a little whale watching (in season obviously), discover sandy beaches, caves, wildlife and a lot more! Every year (pre-covid), people would travel from across the globe to come and enjoy what is labelled as the best land based whale watching venue in the world. It really is a truly unique experience as the whales are often so close to you, it feels as if you could stretch your arm out and touch them.
The entire walk is is a protected area, as it falls into the Fernkloof Nature Reserve. Originally, the path was maintained by the Hermanus Botanical Society, but these days it is actually looked after by a few locals in the area who volunteer - they call themselves the Cliff Path Management Group. I have to say, I think they do an amazing job, especially considering the stretch which needs to be covered.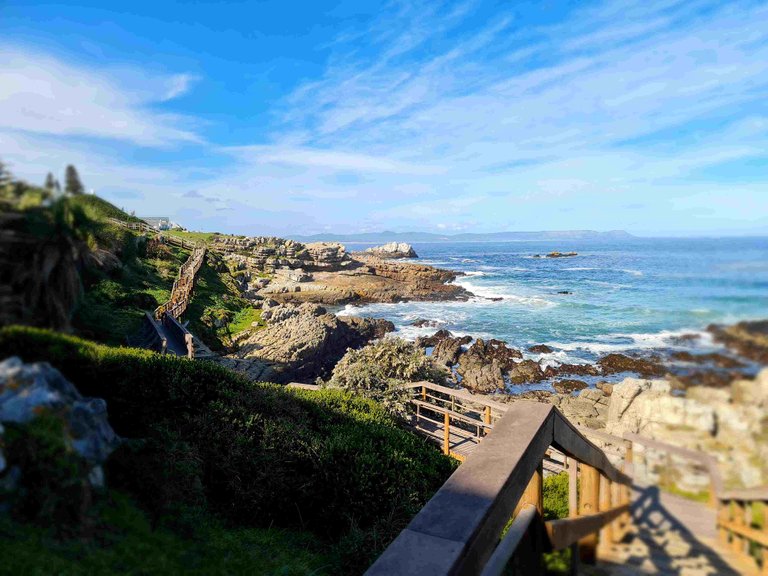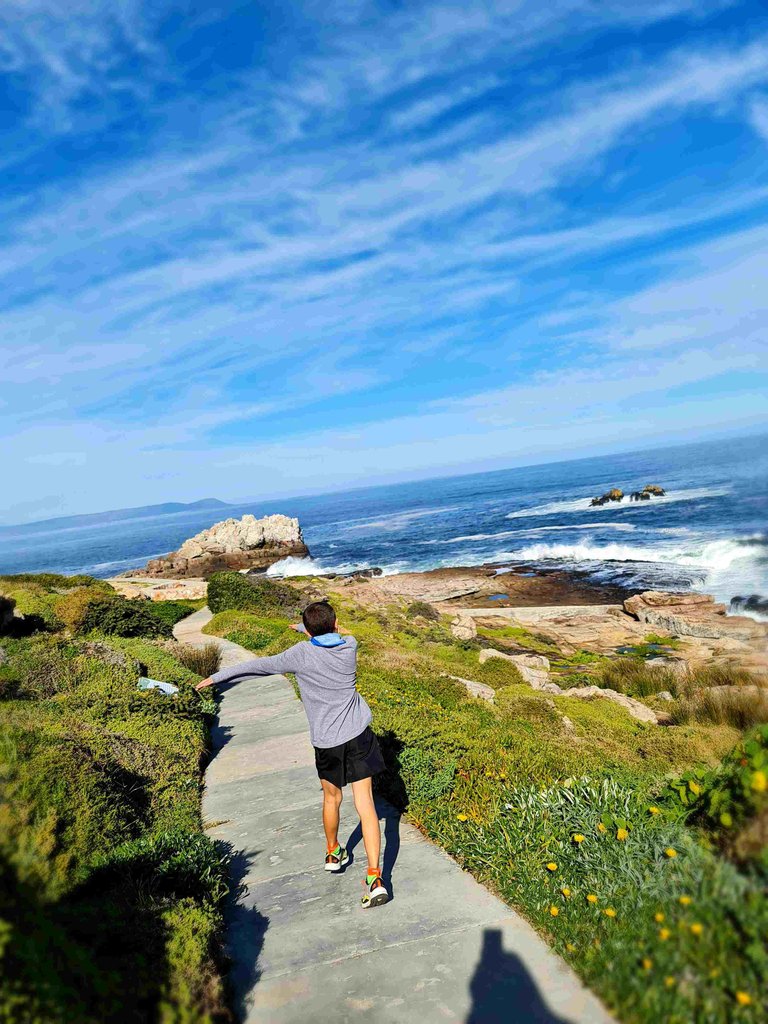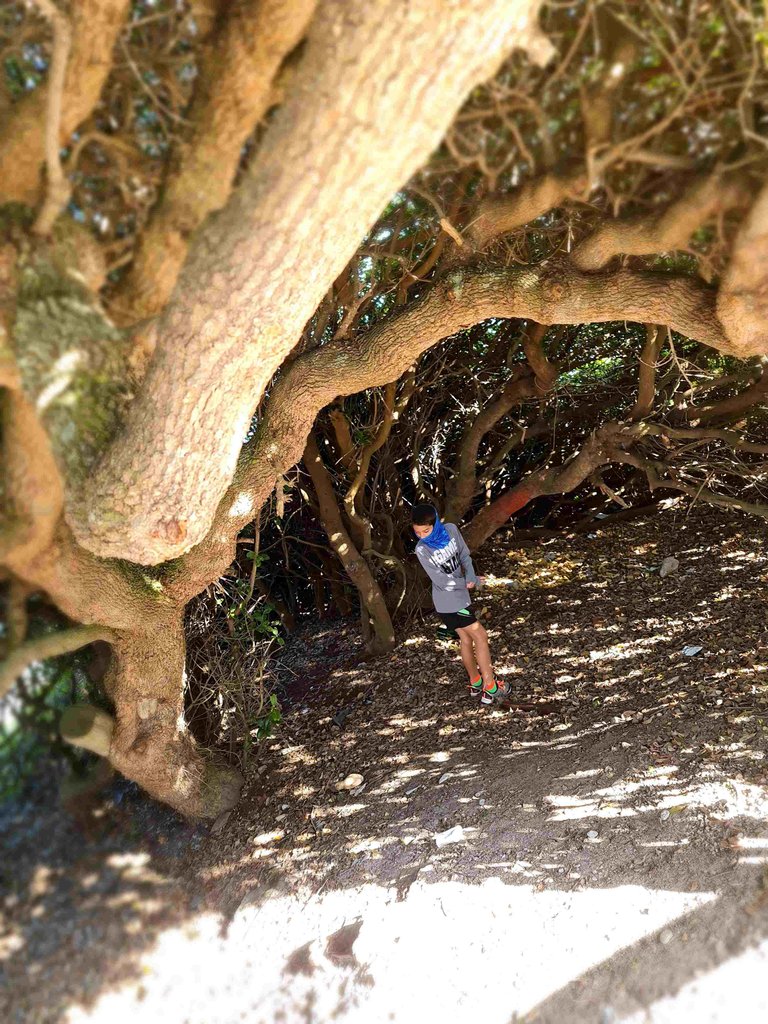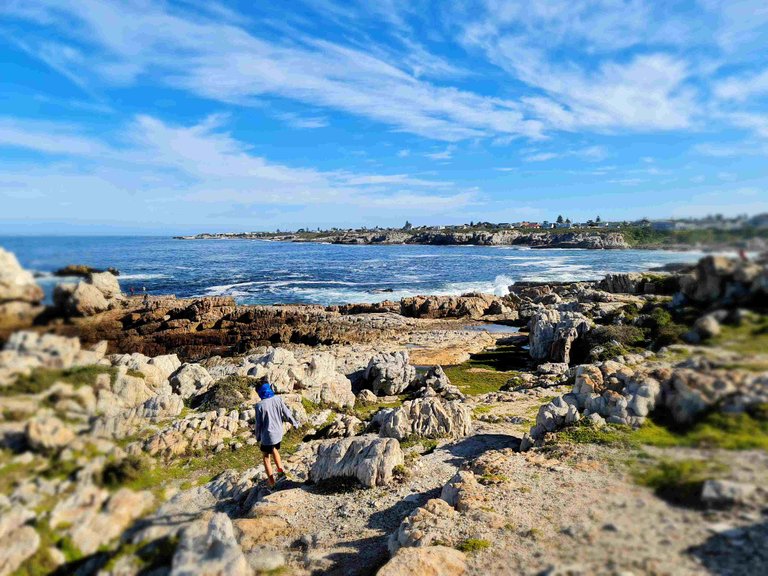 The walk itself is honestly breathtaking every step of the way and you are constantly in awe of each and every sight, but one of the things which adds a whole new dimension to the experience is the magnificent art along the way! Dotted along the entire walk are the most amazing sculptures, all done by different artists. The brain child of FynArts Hermanus
Every single sculpture you encounter has a placard nearby giving you the name of the work as well as the artist - what the sculpture is made from and a little bit of background into the artists inspiration behind the piece.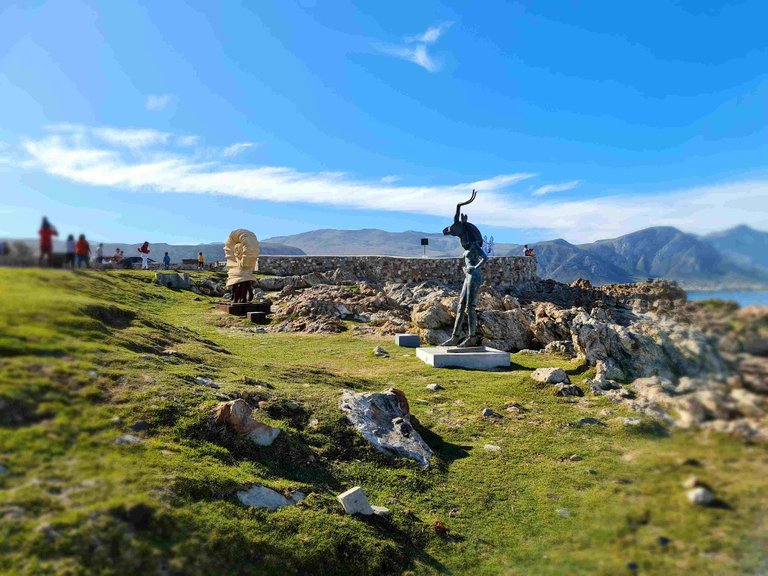 There are countless sculptures along the way and we definitely didn't even see half of them as we did not complete the walk, but from the ones we saw I think the piece by Jake Michael Singer called "Marine Murmur", was probably my favourite. I cannot even fathom the amount of patience which would have been required to complete a piece like this... it was truly beautiful. The artist assembles multiple strands of metal rods which ultimately become exotic bird like creatures. Definitely something I would love to have as a feature in my garden!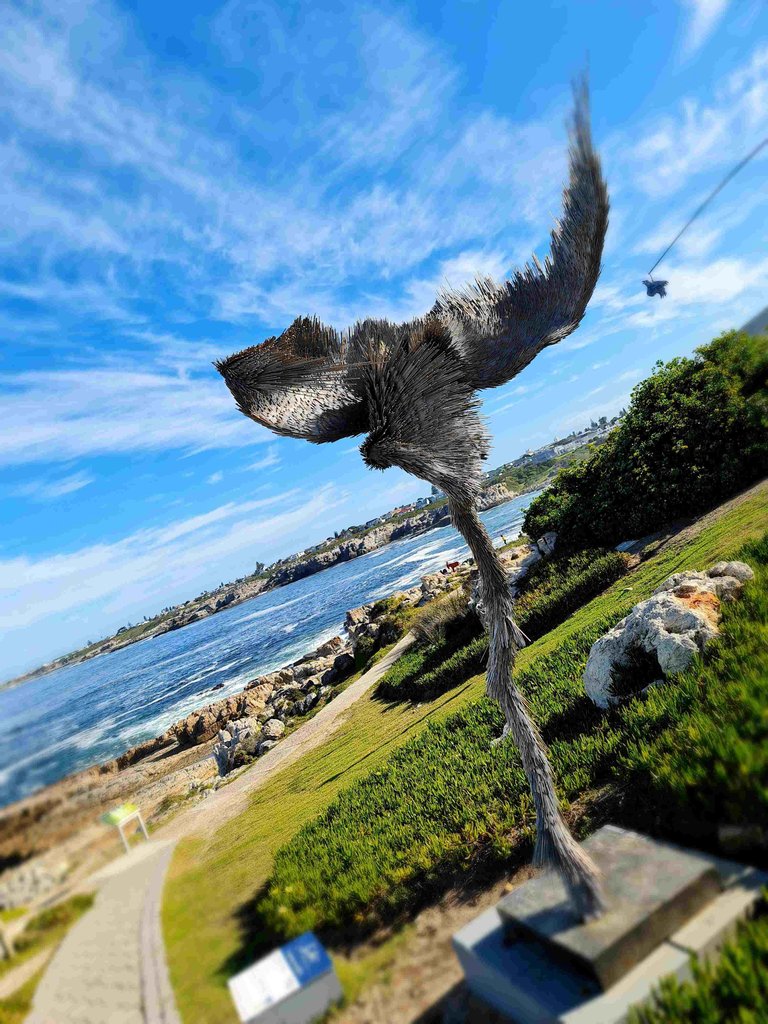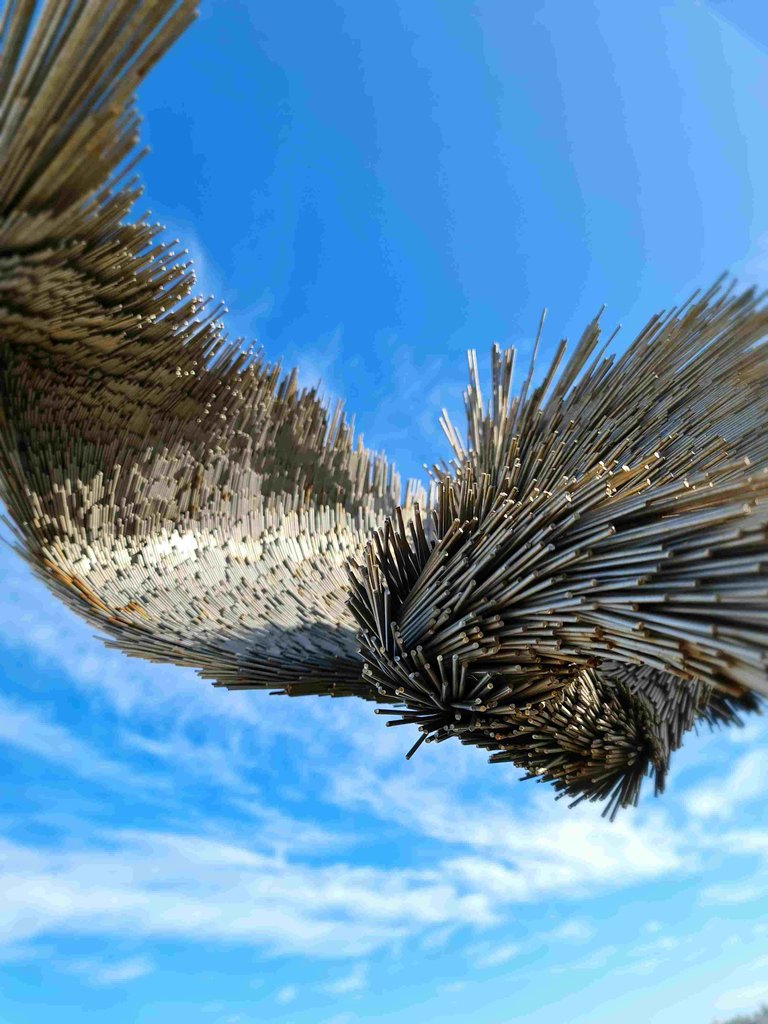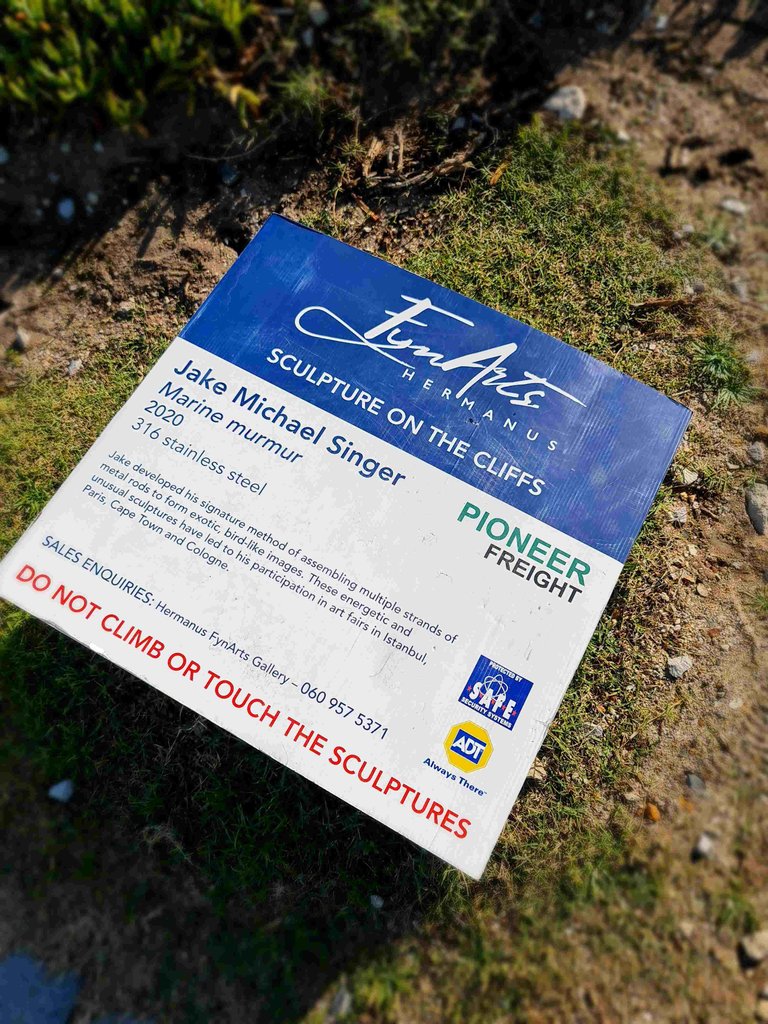 No question we will be going back to do the whole walk - or at least to complete the majority section which we did not explore on that particular day. We had gone for an authentic Italian lunch at a place called Fabios... which I will write about on another day, so we were not really dressed for an twelve kilometer walk... well, I wasn't at any rate... haha. Nonetheless, it made for a great end to a really lovely day and is definitely something anybody who travels out this way should explore!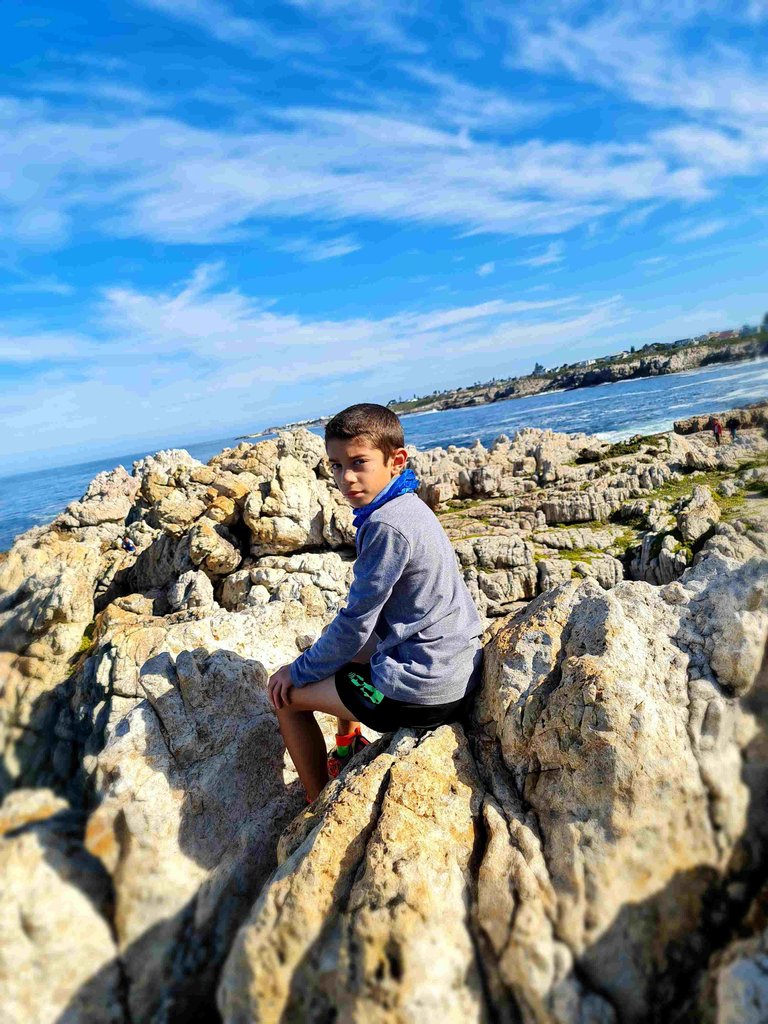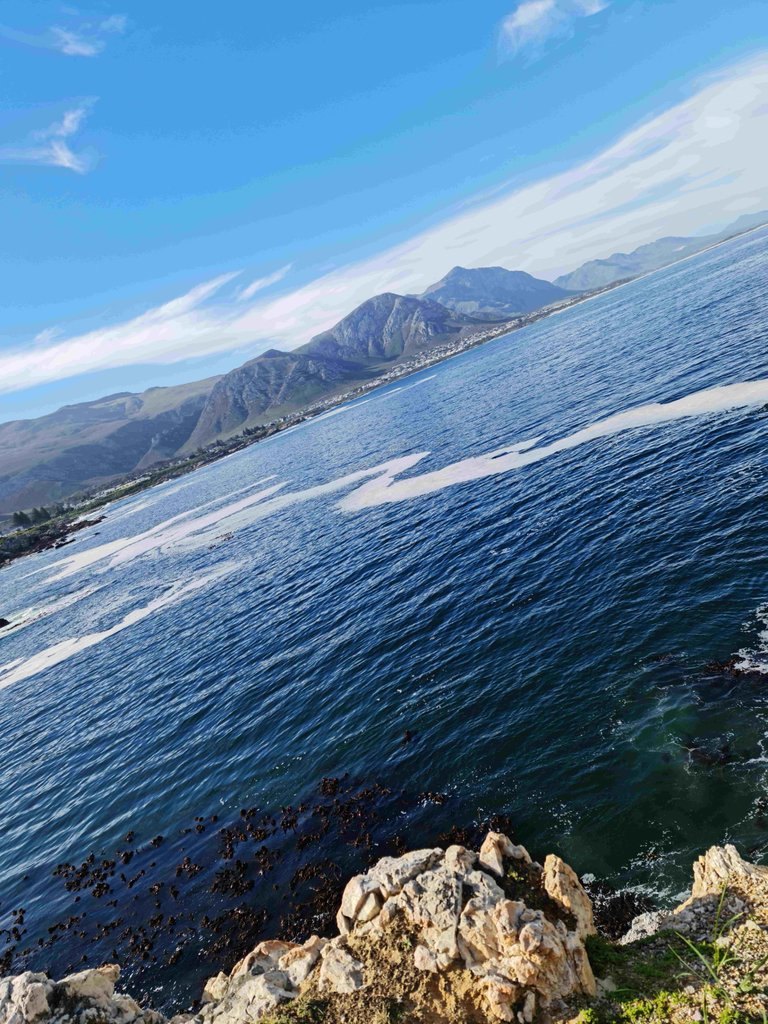 ❤❤❤
Until next time...
Much Love from Cape Town, South Africa xxx
Jaynielea

JOIN US ON DISCORD
SUBSCRIBE TO THE LIFESTYLE LOUNGE COMMUNITY HERE
JOIN US ON TWITTER


ALL IMAGES ARE MY PROPERTY UNLESS OTHERWISE CREDITED