Read this post on TravelFeed.io for the best experience
---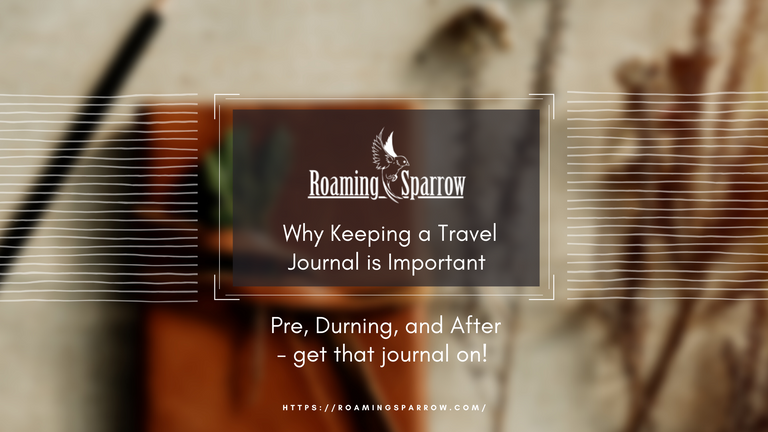 ---
![1.png](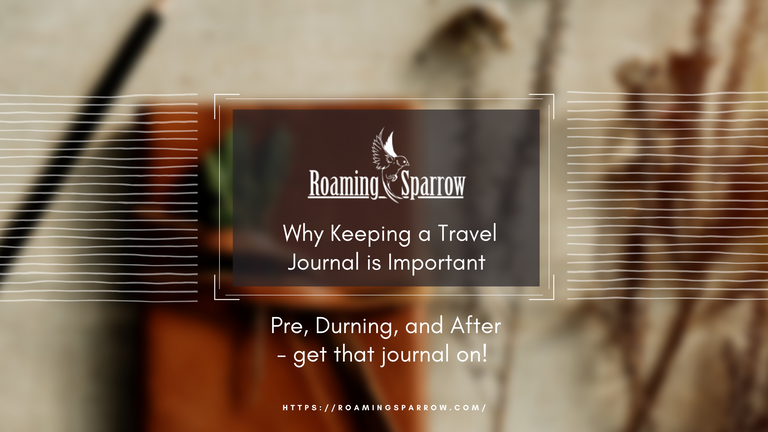 )
Why Keeping a Travel Journal is Important
If you're going to go on a trip, you need to plan it. A travel journal is a great way to do just that. By using a journal, you can take the time to think about your trip, how you may feel when you arrive, and how fellow travelers might reflect upon you in the future.
While this is not a quick start guide, I've decided to write a short blog post on why I think it's important to keep a travel journal. It can be a great way to get to know someone, have some fun with your friends, perhaps inspire more slow travel and make you feel like you're helping others, but then this isn't also powerful journaling techniques for modern life, it's more a collection of ideas, a free guide for you to use.
Some reasons for keeping a travel journal you will learn below, however as mentioned already it is a great way to learn about yourself and the world around you. It's also a great way to learn how to present yourself and your ideas to the world.
Let's get started my fellow travelers as its rush hour and were late for a flight, so lets going on this creative pursuit.
What is a travel Journal
A Travel Journal is essential for anyone who travels frequently. It's a daily practice for some fellow travelers. Not only does it help you to remember the important things that happened on your trip and all those new situations you found yourself in with fellow travelers, it also helps you to organize your trip and plan your next adventure. These are some major points to think about.
Travel journals can be very helpful to remember details from your day, places you have been, tea you have drank, days you love, days you hated or keep business cards from strangers in... a travel journal is like a train that you ride on with all your thoughts. As a result, it's important to keep these journals. You can use them to capture pictures of your travels, or even write down notes about your journey.
How many pages should my travel Journal have?
Many people believe that the amount of pages in a travel journal can make or break your writing experience. It's important however to be able to write without being distracted by the pages because it can be difficult to concentrate when you have other tasks on your mind such as reaching a set number of pages. The items you add to the Journal are more important than the number of pages.
---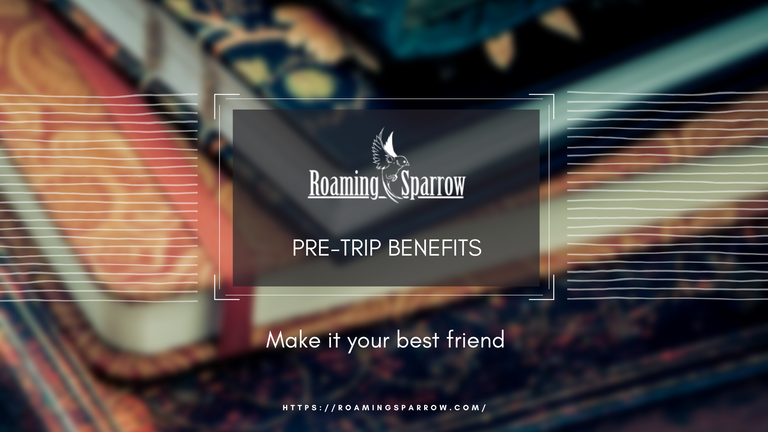 PRE-TRIP BENEFITS
The excitement in planning destinations to India or Nepal or Patagonia, making packing lists for your bag and finding maps to bring are all good things to start in the Journal, perhaps even start with a sketch of yourself somewhere you want to be, or sketches doing activity with a person you want to meet.This is a good way to bring self-awareness to your next trip.
Write to prolong your pre-trip excitement
No matter what destination you are going to, there will be some excitement and anticipation of your upcoming trip. You won't have the same level of excitement as if you were going to the first day of your vacation. Writing about your trip can help with this. Before you go on a trip, brainstorm a list of things that would make it more memorable. For example, making sure to take pictures or writing down funny experiences you may want during your trip, Use descriptive writing, perhaps make a list of restaurants you'd like to visit for a great time.
Use your travel journal for your pre-trip research
Pre-trip research is all about preparing yourself for your trip. It's a chance to figure out what you want to see and do, as well as figure out what gear you need to bring with you, or even the numbers on your budget and the food you want to eat.
Most people don't take advantage of the benefits of pre-trip research. I think it's very important to do so, if you want to make a great decision when booking your flights or find the places with the best foods. It can be very helpful to know where you will be traveling and how it will affect your trip, or even what sort of redtape you have to go through. So fill up that thick notebook with juicy information, like small everyday items you might need.
Write in your travel journal to stay organized
If you're planning a trip and need to make sure you have everything you need before you leave, it's time to start writing your itinerary. This will keep you organized and on the right track, allowing you to enjoy your trip more than ever.
---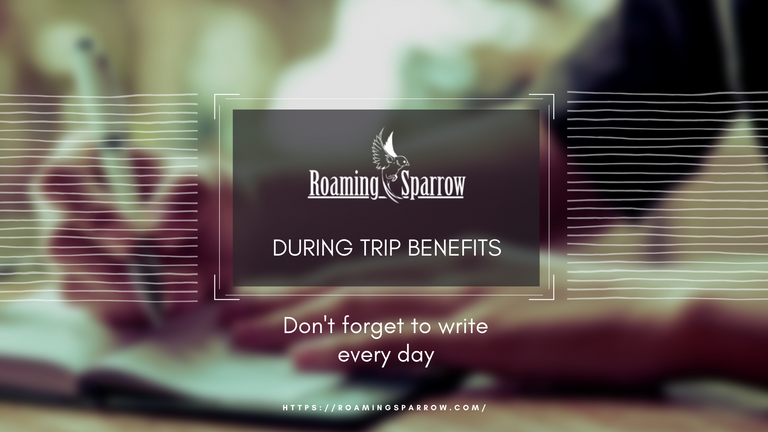 DURING TRIP BENEFITS:
There are so many benefits to journaling on a trip that you might not have thought of. The main benefits is a journal of your travels in a place to keep those nice ticket stubs or bus ticket stubs with a bit of help from a glue stick.
Write in your travel journal to boost your mindfulness
The more you write, the more mindful you'll become. This will help boost your creativity and productivity and perhaps even open a door for you to become a full-time travel blogger. When you're on a trip, your mind is filled with all sorts of thoughts, you get wrapped up in your daily routine. It's hard to focus on anything when you're so busy thinking about the next thing that will happen in your life. When you write about something that is more important than other things, it can help boost your mindfulness and concentration. Plus, writing to help boost your mindfulness can also be a great way to stay positive when things are tough.
Because you need an anchor.
The last thing you want to do is spend a ton of time on your trip, only to have it go south. By bringing a solid anchor like the travel Journal, even as simple as a lined notebook, you'll be able to focus on what you need to do and not worry about your trip going off the rails. If you're planning on going on a trip, you'll want to have an anchor that will help you remember where you are. The best way to make sure this happens is to use a book.
Use your travel journal to slow down and reflect
Have you ever found yourself on a road trip and couldn't help but think about the past or the future? Maybe you were thinking about something in the present, or maybe you were thinking about something in the past as you walked through Museum. A travel journal is going to help you reflect on your recent experiences and make better decisions for the future.
Use it to slow down and reflect, a metaphorical park bench to sit on for a minute. Think about a moment in your life when you got something you wanted and went a little too fast. It's been said that the best way to make sure you don't have any regrets is to take time out of your day to reflect on what happened. How would you want to be remembered on this trip by future generations? If they found your spiral-bound notebook?
Write about your accomplishments in your travel journal
If you're a fellow traveler, you may be looking for ways to show your fellow travelers what you've been up to. If this sounds like you, write an article about one of your adventures like the time he got dengue fever, or use art supplies to make a fundraising banner for a local shop. When traveling, you may be able to use your accomplishments during the trip as a way to highlight your success. It can help you get noticed when you're at airports and hotels, which may be an important part of reaching your goals.
---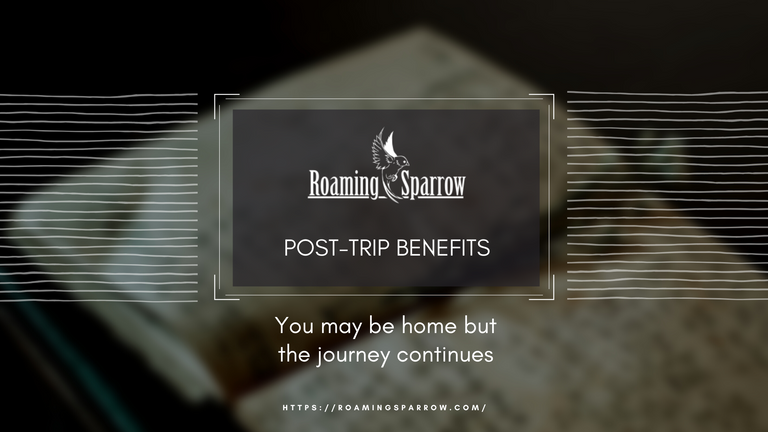 POST-TRIP BENEFITS:
Post-trip is the perfect time to journal. It's a great way to share memories and get to know the people you've met while taking a trip, or reminisce about that night train you took with Christine, review all those bus ticket stubs and keep track of things. It doesn't matter if it's thin paper or thick paper or a cute journal, you and your fellow travelers will appreciate your travel journal practice.
Keep a travel journal as a souvenir
As a traveler, it's easy to forget about the little things you do as a traveler. For example, maybe you forgot to pack your charger and your phone died on the plane. It's also easy to forget about the great memories you make in foreign lands. A travel journal, with a postcard from a foreign country or filled with bus tickets can help you remember the good times, the itineraries, fellow travelers and great places you've been to, as well as those that are yet to come. You travel Journal is your personal souvenir.
Use your travel Journal to network
When you are planning on doing a post-trip report for your trip. A travel journal would be interesting to use as a way to network with fellow travelers who are also traveling through the same places that you were. Perhaps you are in a café writing postcards to someone you care about when some fellow travelers notice you journaling, this is a easy way to start the conversation and connect.
Journaling is a profound vehicle for self-discovery.
Travel is an amazing way to learn new things and see everyday surroundings in a new light. It gives you a chance to travel in a different way, relive creative ideas, see different complex cultures in hindsight, and re-meet new people and remember them as time passes. A great way to improve your relationship with yourself is to journal. By writing down your thoughts and ideas, you can better understand yourself and how you think and feel. Writing down your thoughts allows you to work through them in a more clear and organized way. It's like a post card to your future self.
Keep your Memories in your Travel Journal
The last thing you want to do is go on a trip and forget all the little things that make your life so much more enjoyable, like dates of a Brooklyn art exhibit you went to. Sometimes it's easy to forget those fellow travelers you met a café... But don't because those are type A memories you should hold onto, powerful tips you can remind yourself of just by doing just the minor amount of travel paperwork. Post-trip, you can reminisce about your trip and remember how much fun it was... even if it includes being sick in paper bags on the 10-hour flight, or the long line you waited in to get into a world heritage site, they all provide an invaluable perspective on your adventure.
Some items to keep in your Travel Journal
Buy a nice notebook
Write in the notebook every day
Take pictures
Hotel info
impressions of a place
strange Wi-Fi passwords and networks you might've found
Get a stamp
Visa requirements for a different country
Designers you might have met
Names of fellow travelers
Write in the notebook with a fountain pen
Write in the notebook with a pencil
The name of a cafe in France
Write about what you did that day, or what you're going to do
Write about what you think about where you are
Write in the notebook when you're drunk
Write about how you feel
names of contacts
tropical regions
---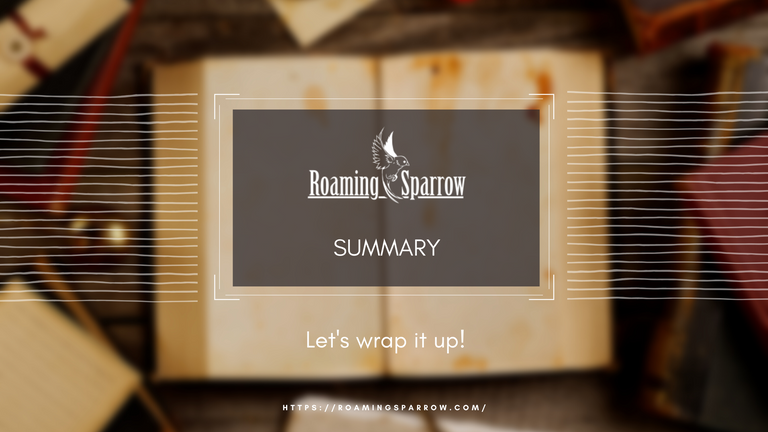 Summary
I hope that you take the time to write in your travel journal. It doesn't have to be a polished product, You don't have to worry about the paper thickness. You can write with no style or any type of style. What is important is that you enjoy it and remember all the things you did when you go back home. I hope you enjoyed learning about the Incredible Benefits of Journaling, from the small items the large, the travel journal is your collages of your travel mementos, filled with important info.
Happy traveling and happy writing my fellow travelers!
---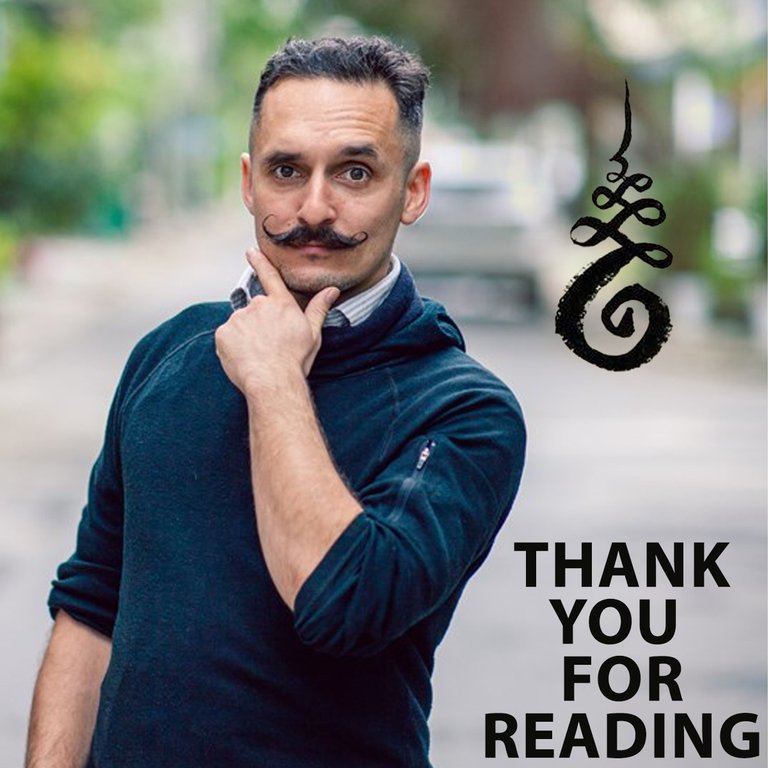 ---
Services I Use and Recommend:
---
Help Support Ongoing Content
| | |
| --- | --- |
| Bitcoin (BTC) | 18zopjg9Y2VA1ouCqCZapN3UzdpK3UnMdm |
| Ethereum (ETH) | 0x849C33abCb753540fD0D6cDd25df05BC20a1254E |
| litecoin (LTC) | LdWUz5haDfkn4D1fxmte8nJePEGjJv6Lqh |
| Bitcoin Cash (BCH) | 1DRRtY3j5xzx6Dn9ofQgoosXdqGVsYYNcU |
| Helix (HLIX) | HPnubkb9FBtSZKPjRvqD166BX4vPK3GtAz |

Thanks for reading my post, you inspire me to keep posting!
Thank you for your support!
---
View this post on TravelFeed for the best experience.