An Evening at Mud Bistro for Vegan Cheese and South African Wine.
---
Mud Bistro is a delicious vegan restaurant located in the tourist center of Danang Vietnam. It is a mix of authentic Vietnamese food blended with vegetarian food in an exceptionally tasty way.
My favorite dishes at this restaurant is the Lotus beget, and the vegetarian PHO with steamed vegetables (*OMG, TO DIE FOR). I sampled some of their others dishes and never had a bad dish here, everything is very tasty and high quality.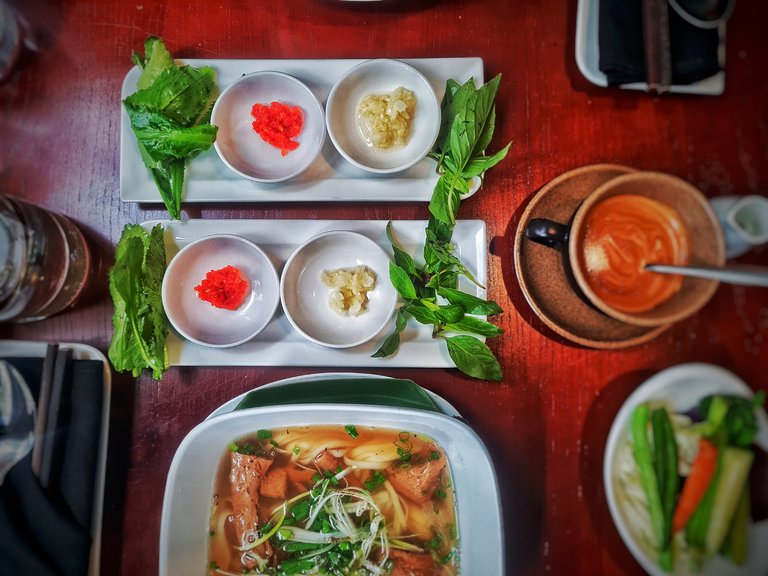 Here is an example of their PHO.... SO SO GOOD!
The other thing I do enjoy about this restaurant is that it has a family feeling to it. Tim and his wife Catherine managed and run this restaurant along with their two children and one on the way. The staff is mainly composed of friends and relatives of the owner (Tim). They supply yoga workshops, classes on how to be more mindful, and are some of the most genuine welcoming warm people you will ever meet.
Evening they had an event wherein every released a new vegan cheeses, paired with South African wine. This was a very delightful experience one of like to share with you some photos.
---
The evening began with some light hors d'oeuvres, and a red wine... I am not classy enough to remember the names of the wines... but Hmm Hmm. so good.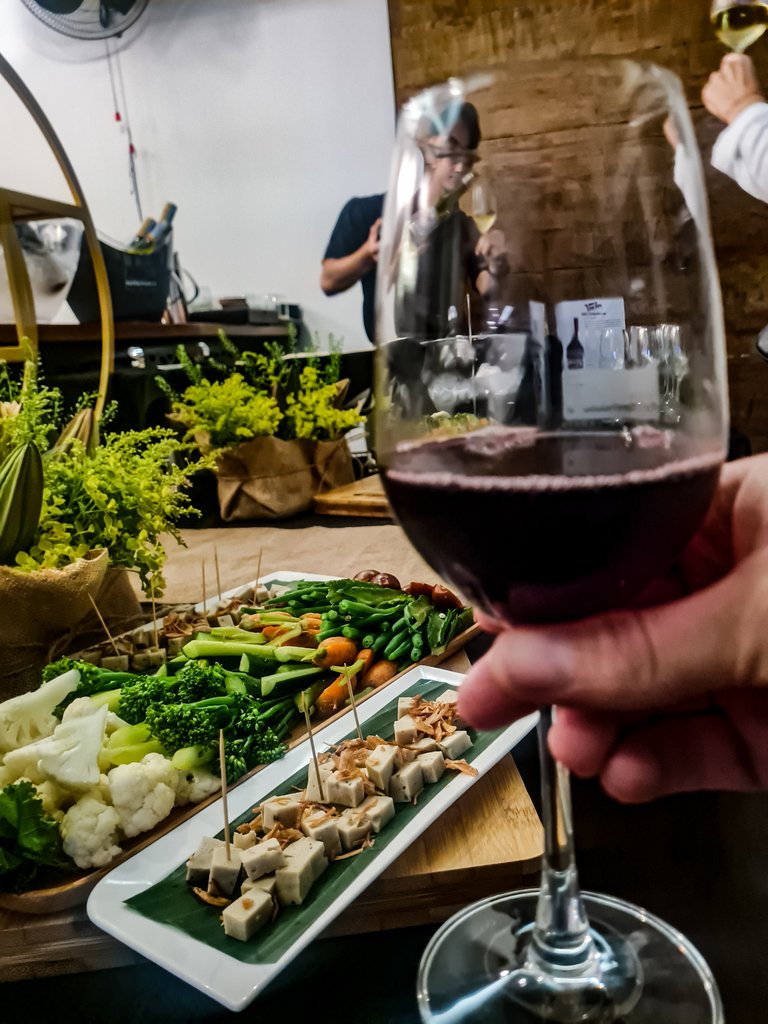 ---
Full of Life, this is the new vegan cheese producer in Danang, all of their cheeses are made with primarily local cashews and are made raw, meaning that they're not cooked and no starches are added. This creates instant texture and interesting taste. This is menu for the event.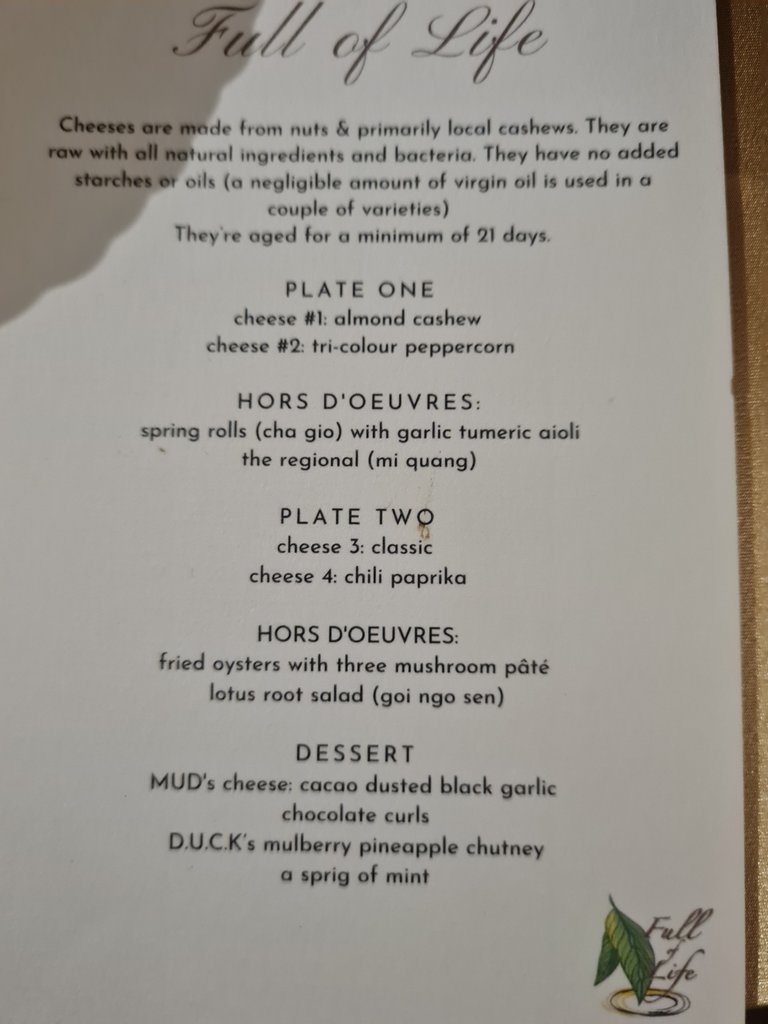 ---
This is the first dish that was brought out. This is the almond cashew, tricolor peppercorn, classic, and chili paprika. out of only as I would say that my favorite was the Chili paprika.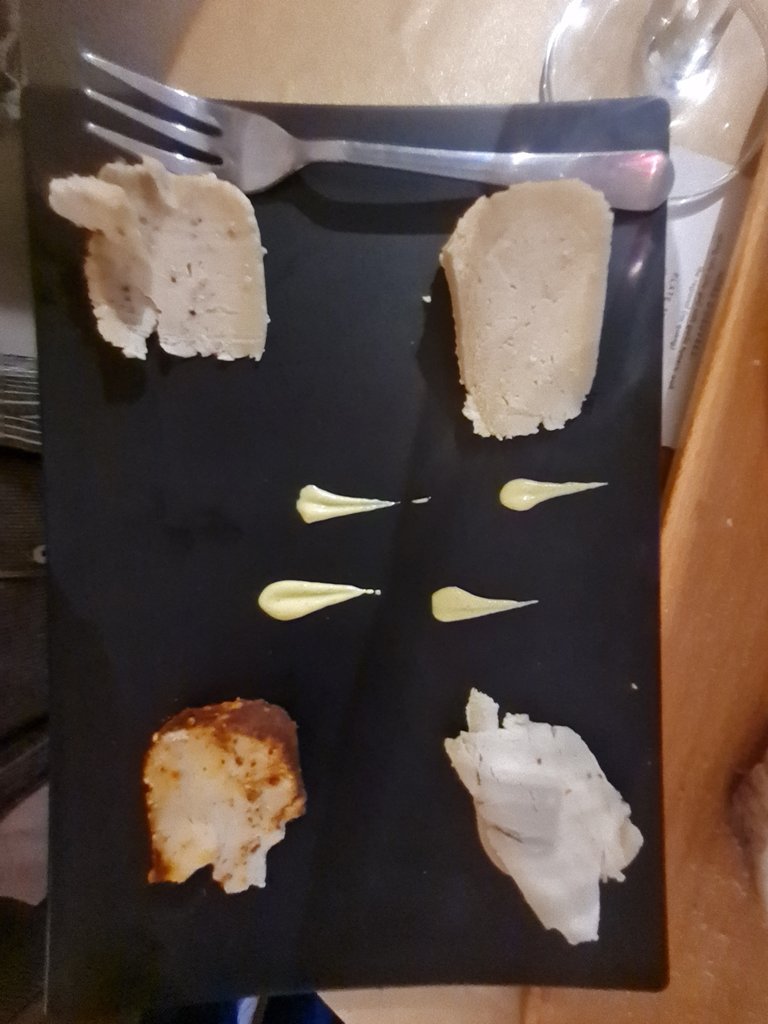 ---
Here's a close-up photo of the second dish that they served...
this would be the spring rolls, the regional Mi Quang, fried oyster mushrooms and the lotus root salad. OMG, the lotus root salad is great.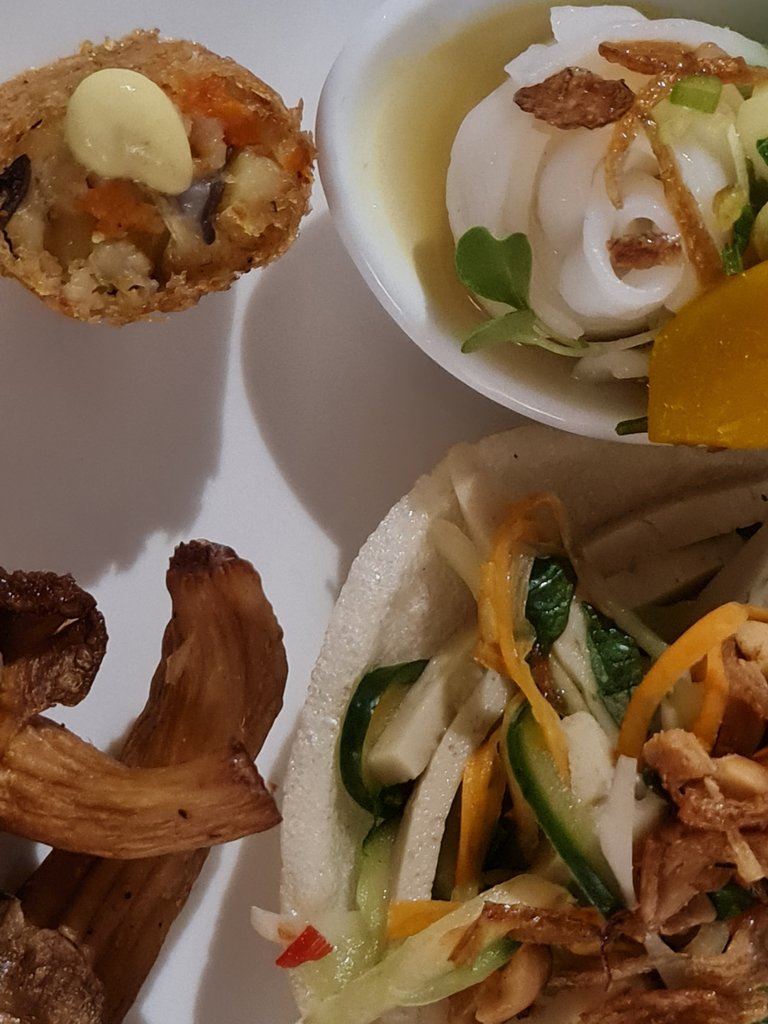 ---
Regrettably by this point, had too much wine and I didn't take any good photos of the desert. :/ I do apologize dear viewer I will do better in the future.
I do however have a photo of the cheese cook "Corona"and her husband who works organizing the systems and process to make these wonderful cheeses. They're both very delightful people to speak with.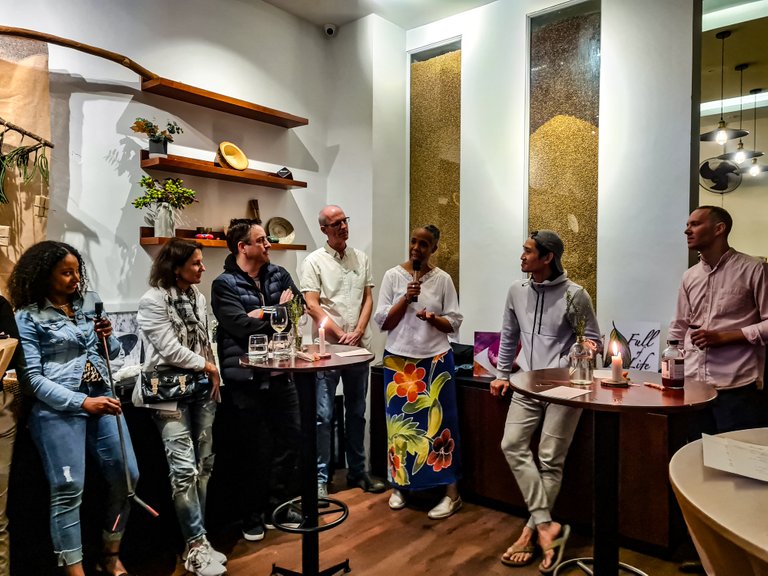 ---
For an added bonus here is some behind-the-scenes pictures of restaurant getting ready for the event...
This first photo is backstage at mud bistro, here you can see the staff getting the hors d'oeuvres ready and the cheesemakers making.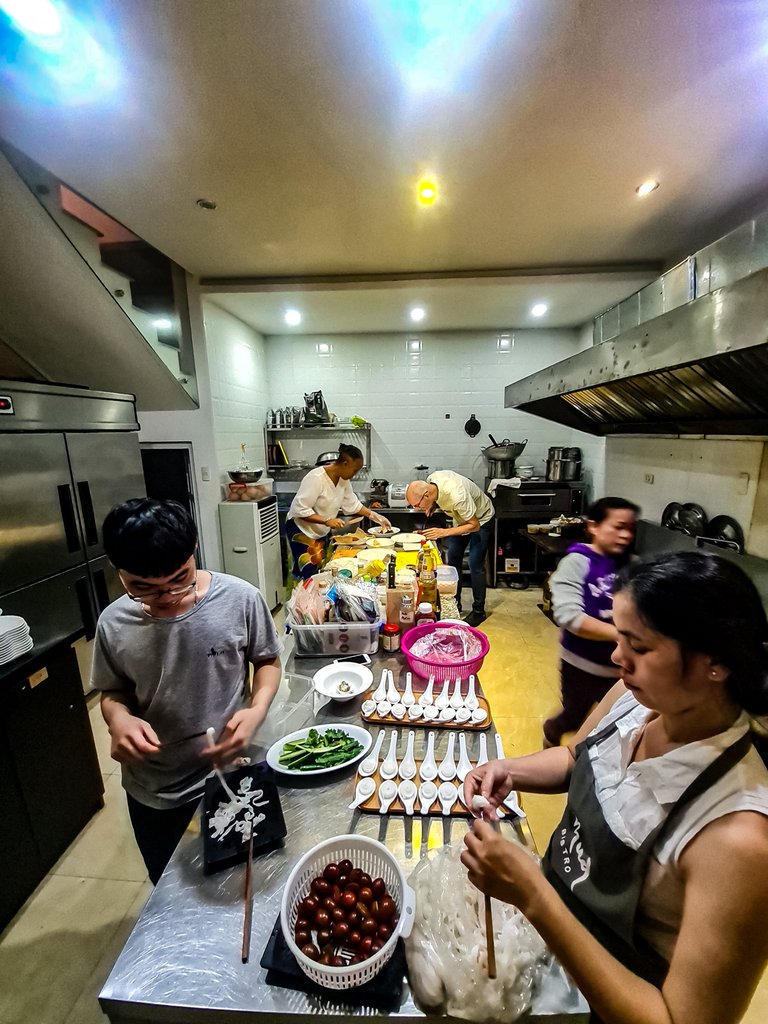 A bit of a closer up photo of them rolling noodles on chopsticks and then transplanting those onto the spoons.
I'm not sure they even realize I was there taking photos... lol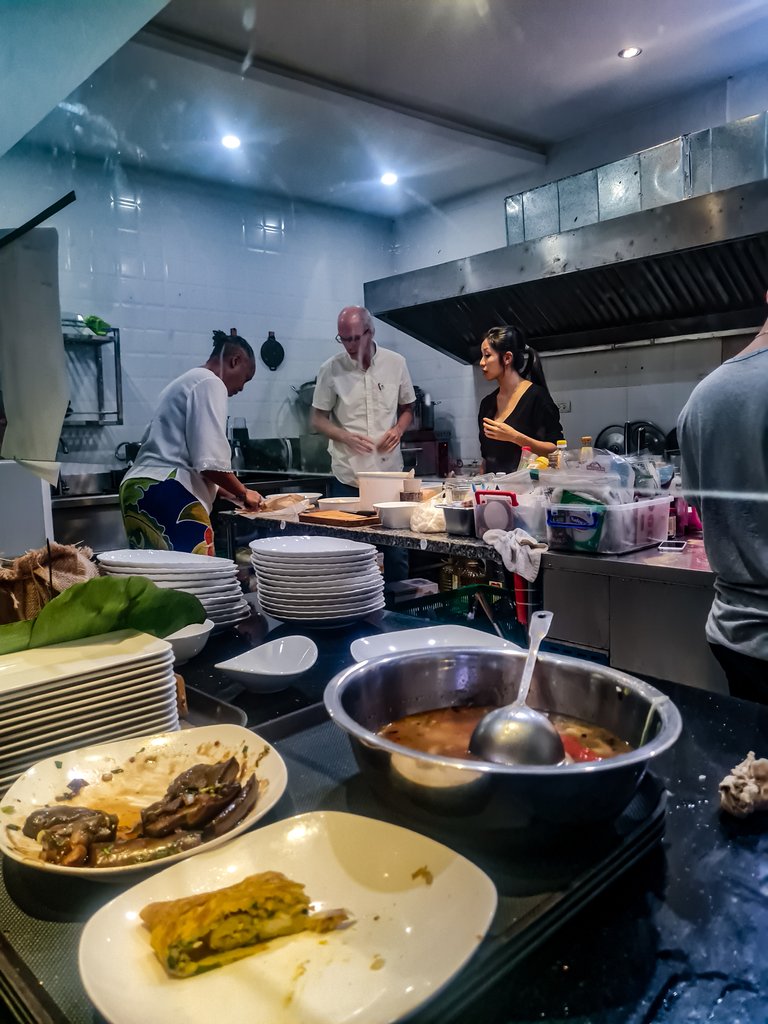 It was a very active kitchen however with lots of things happening, lots of healthy organic energy for sure.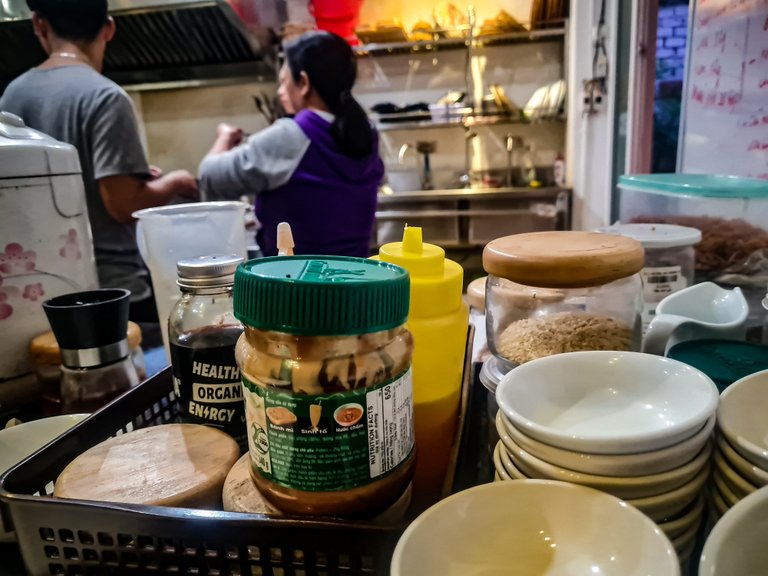 They told me all the cheese has been aged for a minimum of 21 days, it's like eating a little bit of history!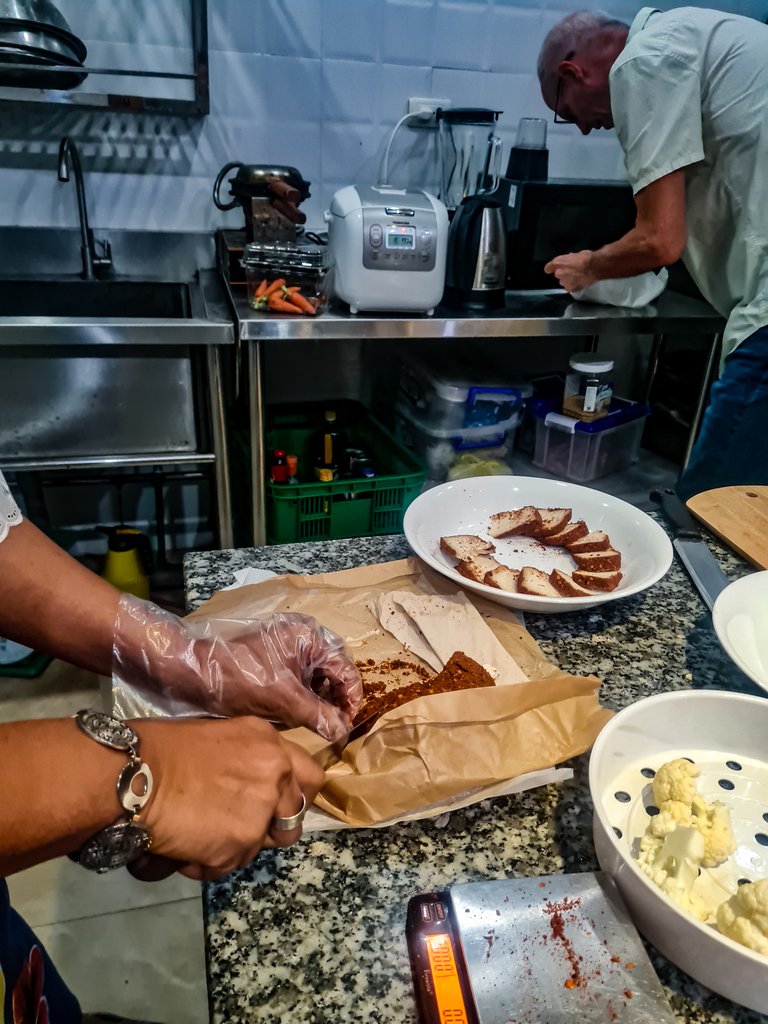 ---
Lol, here's a photo of my friend Jessica and her friend livening in the Gangster Paradise.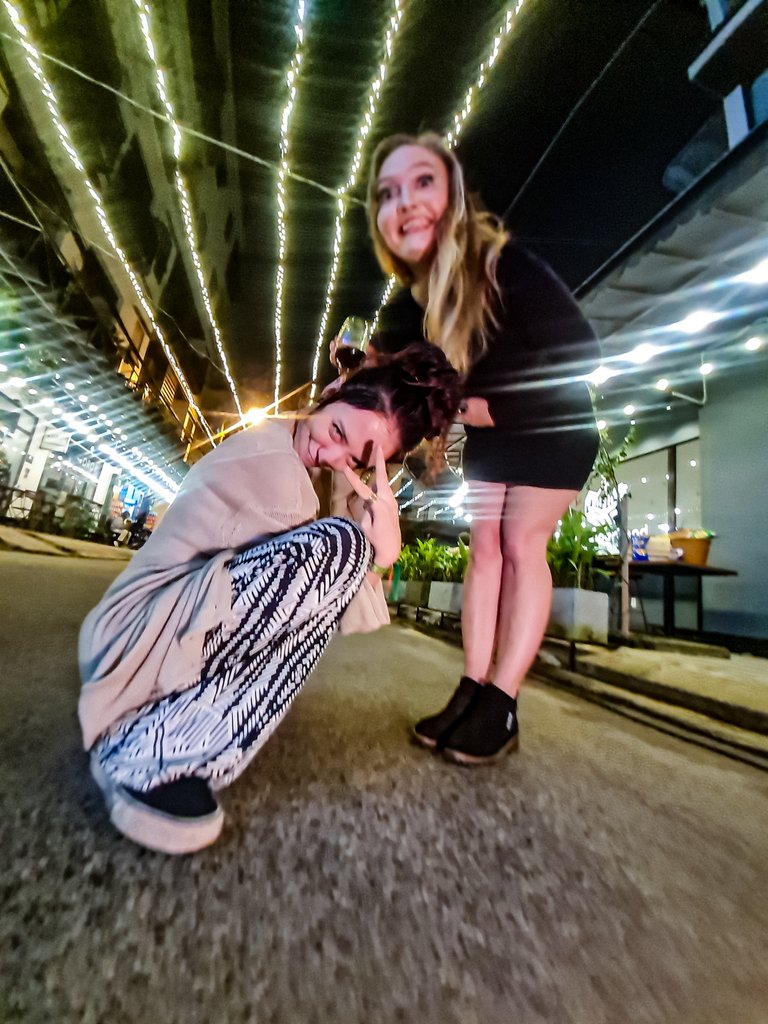 ---
Then this lad be Lucas who ended up waxing this puppy dog onto the table! Lol. Creative and fun!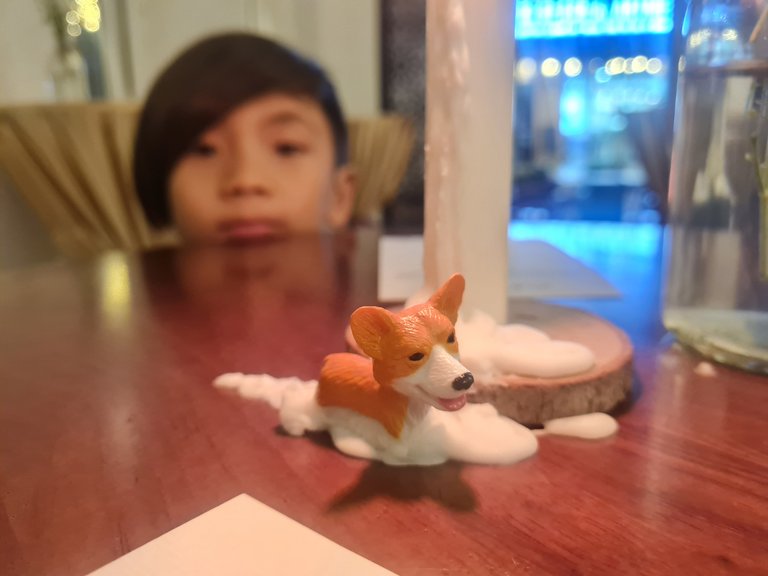 ---
Thanks for taking the time to read my post. I hope you found it somewhat fun and interesting. :)
Much love
---
---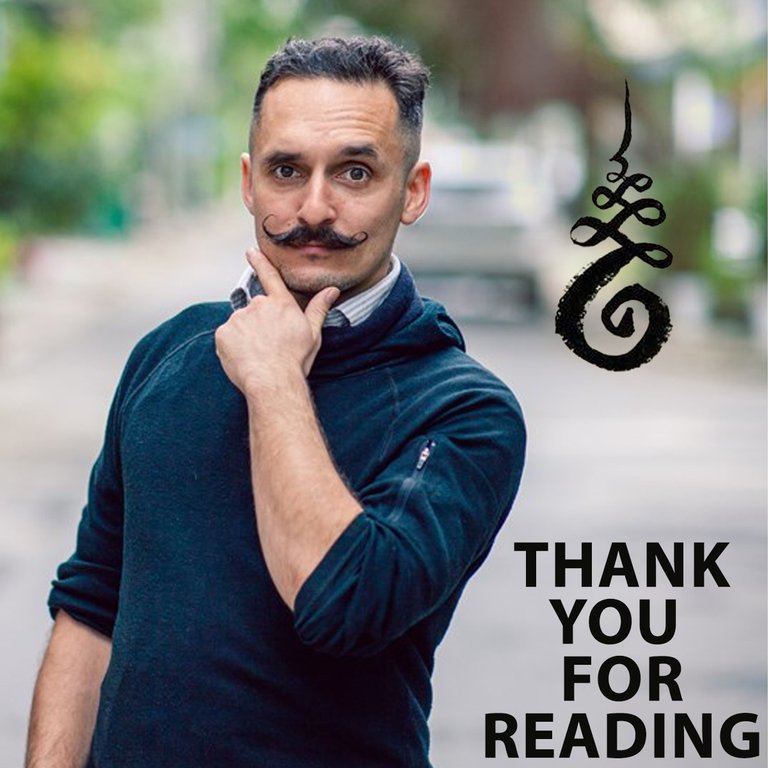 ---

---
Help Support Ongoing Content
| | |
| --- | --- |
| Bitcoin (BTC) | 18zopjg9Y2VA1ouCqCZapN3UzdpK3UnMdm |
| Ethereum (ETH) | 0x849C33abCb753540fD0D6cDd25df05BC20a1254E |
| litecoin (LTC) | LdWUz5haDfkn4D1fxmte8nJePEGjJv6Lqh |
| Bitcoin Cash (BCH) | 1DRRtY3j5xzx6Dn9ofQgoosXdqGVsYYNcU |
| Helix (HLIX) | HPnubkb9FBtSZKPjRvqD166BX4vPK3GtAz |

Thanks for reading my post, you inspire me to keep posting!
Thank you for your support!