Hello fellow travellers! Today I'll take you on a trip to a few islands we hopped on while we were staying on Koh Samui. We spent 4 days in Samui quite recently and on one of them we went on a full day trip - snorkelling and exploring the islands around. This post will cover two of the places we visited - Koh Nang Yuan and Koh Tao, which are pretty close to each other. We went only snorkelling in Koh Tao and stayed and walked around Koh Nang Yuan.
Unlike other islands and places - there was only one company doing activity tours in Samui. It is a bit odd for a massive Island like Samui but since most places you can reach via boat are far away, I guess it made sense.
Koh Nang Yuan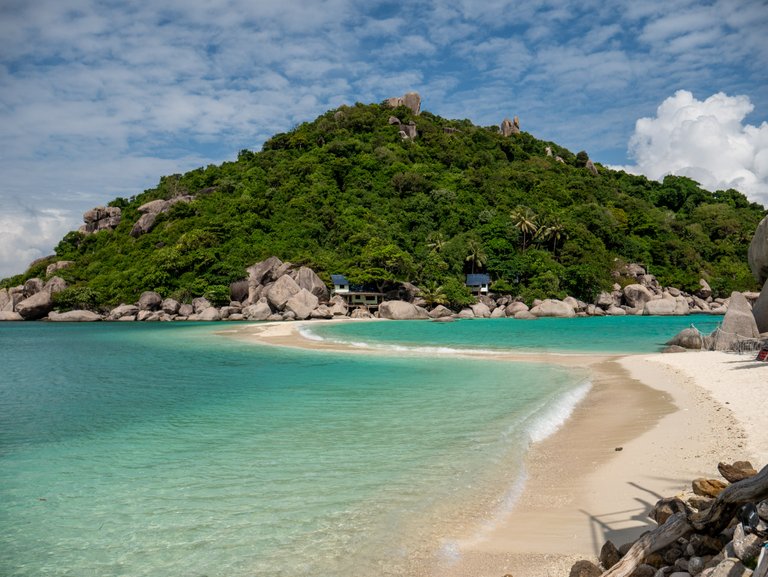 To be honest I don't even know where to start while talking about this place. Straight from the pier you have this amazing vivid turquoise water that is so clear you can see meters beneath it like it's glass. There are many interesting rocks all around - first time I've seen Islands that are filled by them like that. Two thin lines of sand connect the island to two other ones on both sides of it. Never have I seen anything like this before.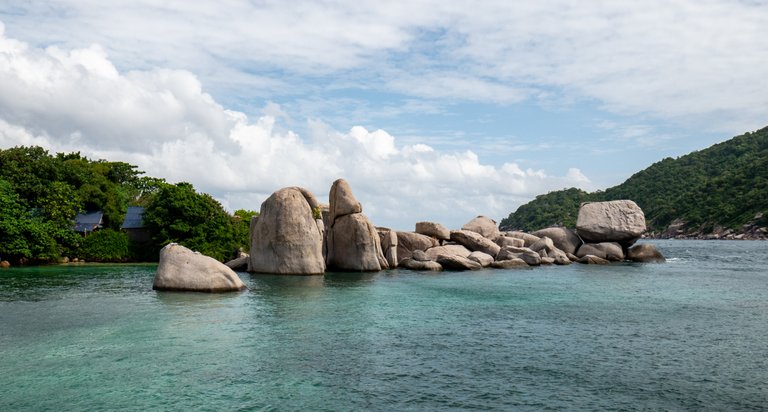 This is just right off the pier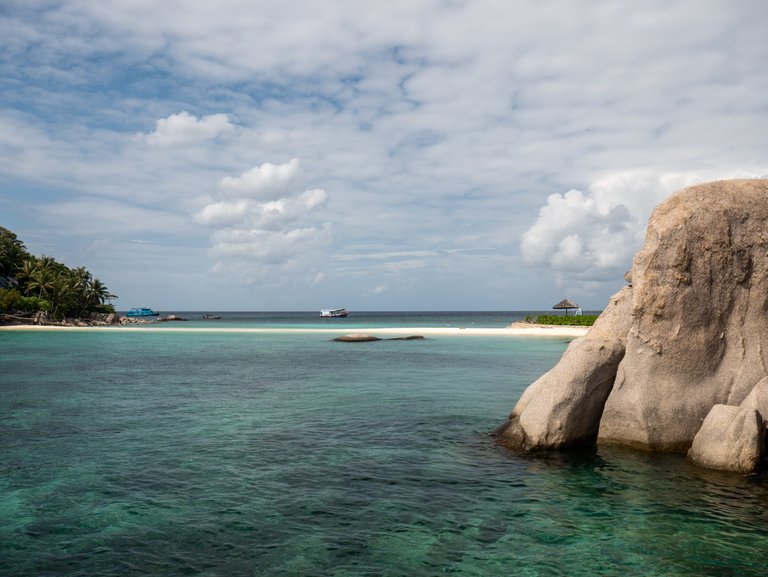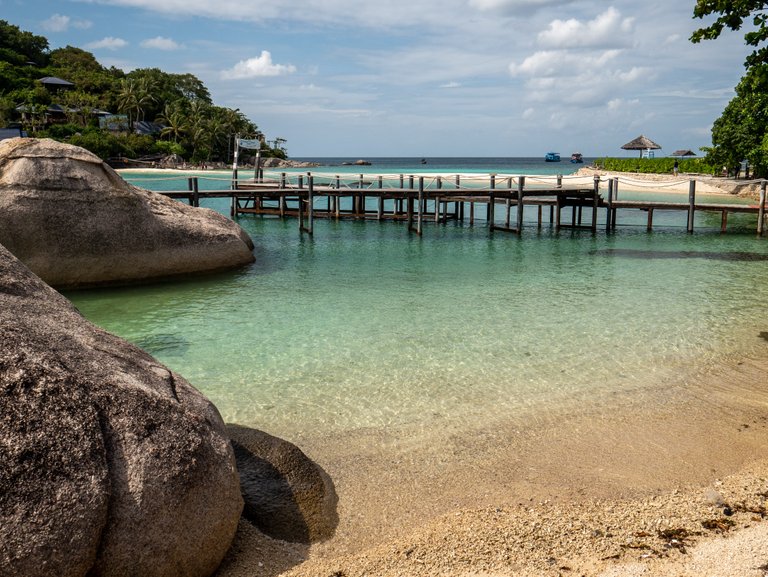 And this is the first line I was talking about. I can't believe how beautiful this place was

Here I am in the middle of it. I don't know what was wrong with Nat's phone but all the photos she took came out pretty faded and low quality like that. Glad I brought my camera on the trip to save the day!
The place was really clean and it made sense. They didn't allow plastic on the island or any food brought from outside. Once we arrived we were given 2 options. One was to go to the bigger island part on the left through the sand line and go on a 40min hike for a beautiful view point at the top, or stay on the other side and enjoy the beautiful beach and some snorkelling. I simply couldn't resist the beach and we decided to stay.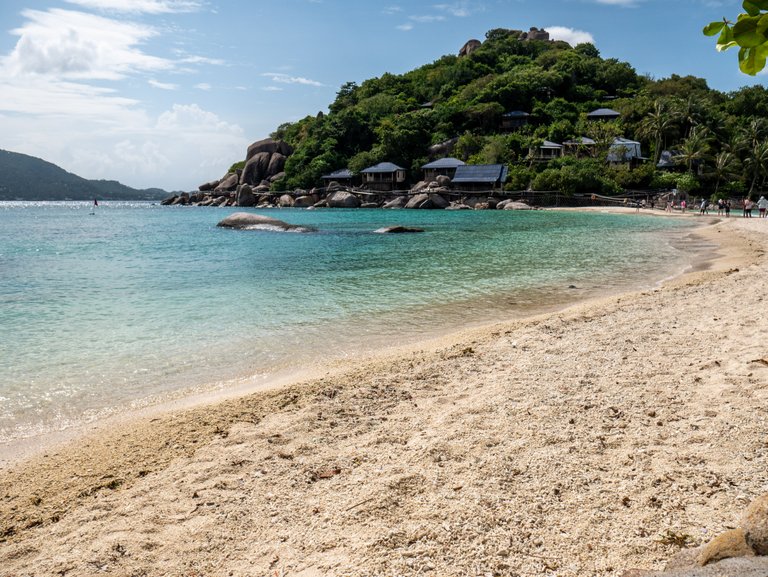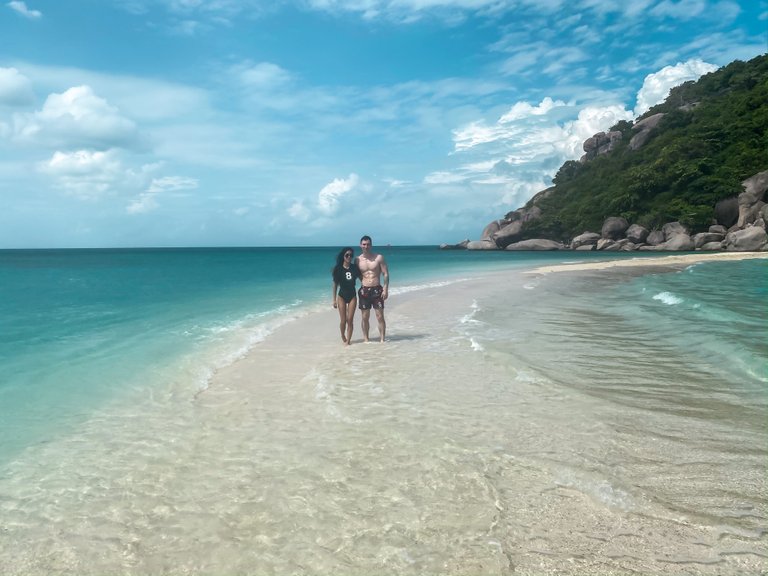 I mean how can you resist this?
We stayed for about an hour and took off to our next destination. That was Koh Tao which is maybe the most beautiful snorkelling place I've been to. Only place I might say it was on par or better was Koh Lipe.
Koh Tao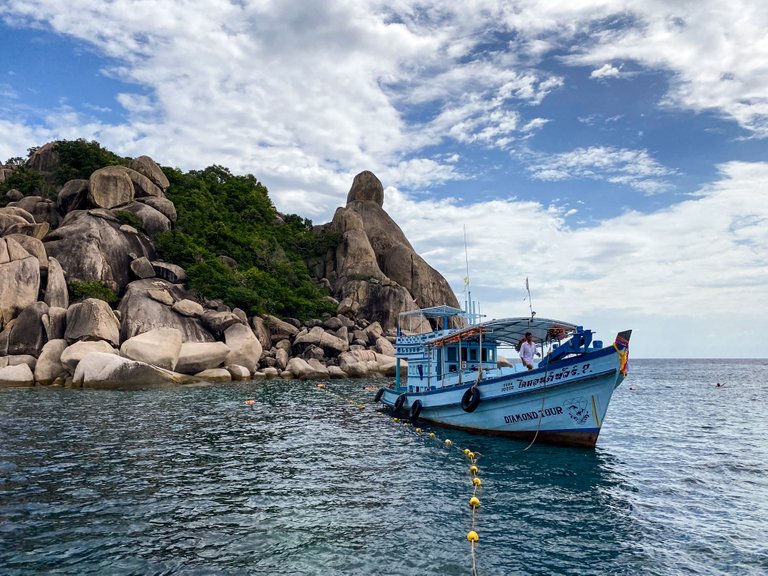 This is where our boat stopped at Koh Tao. We never made it to the land but the sea life here was worth dipping out feet in the water for.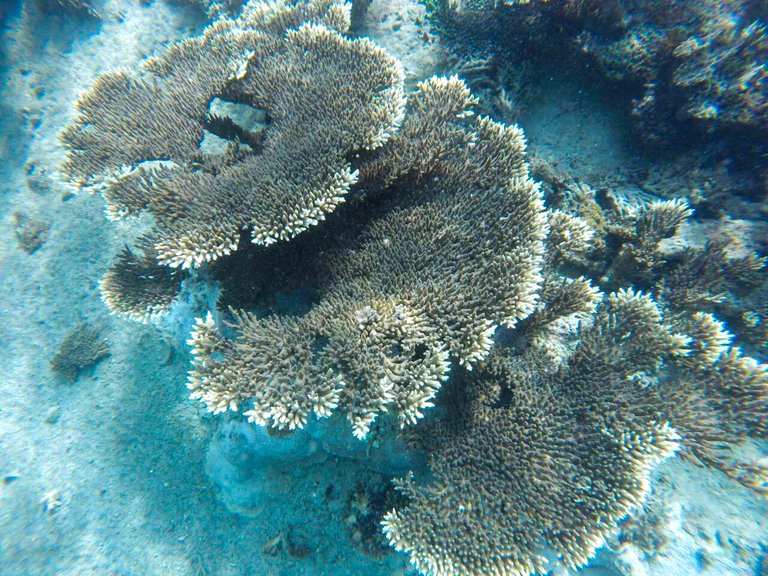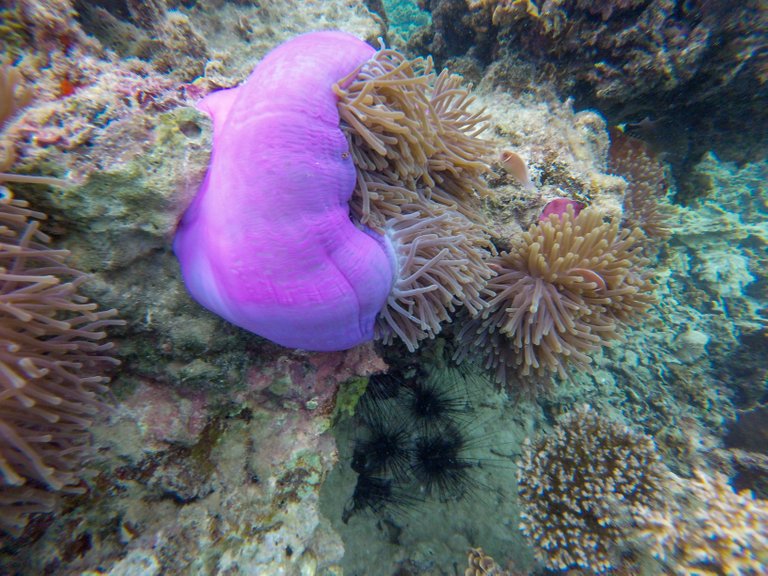 This purple color coat is underneath the coral, so in order to see it you have to free dive and look underneath it. Many people don't see as much as they could on these trips while just looking from above. :)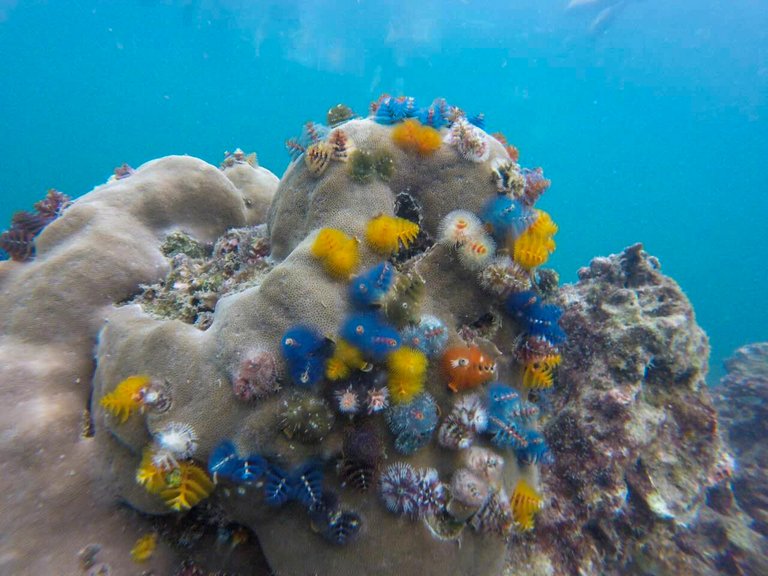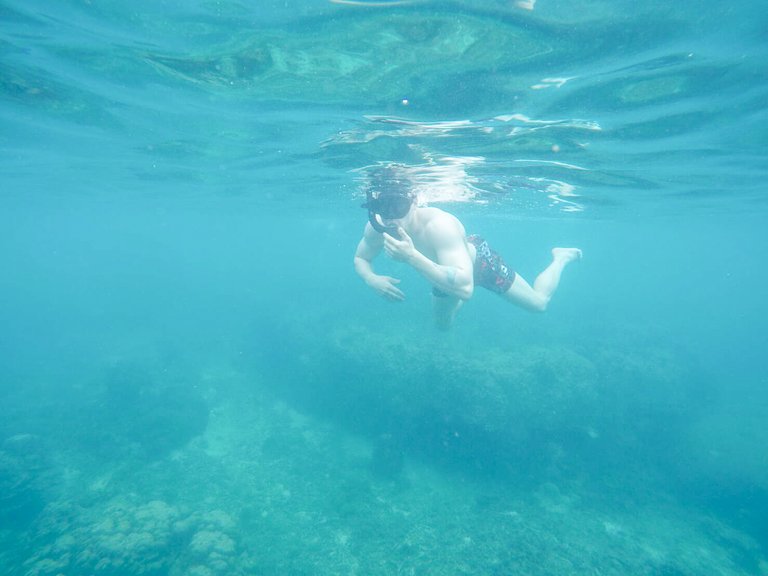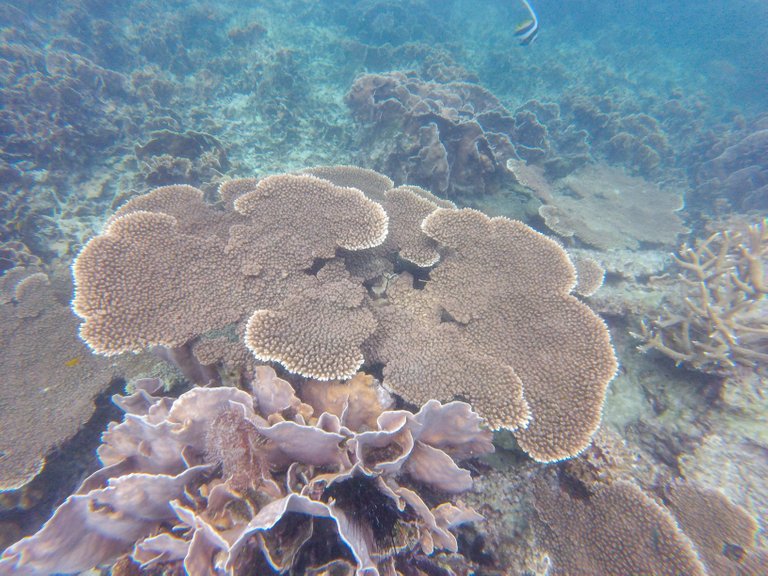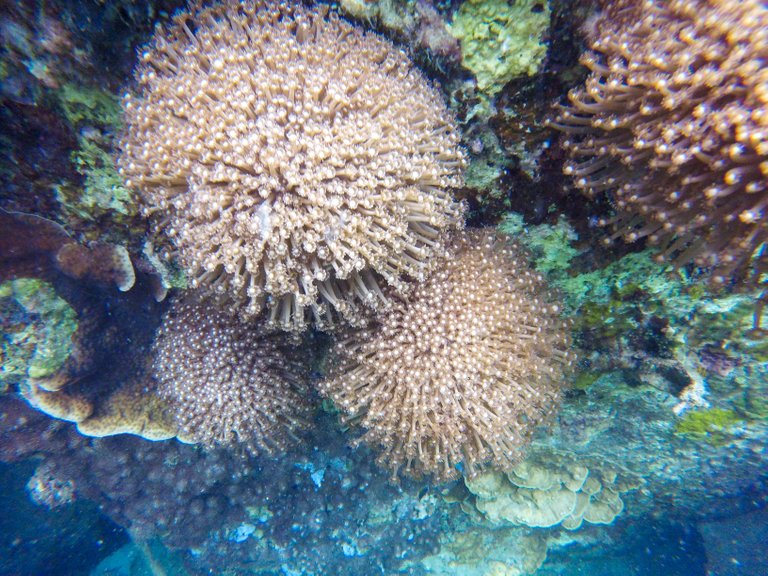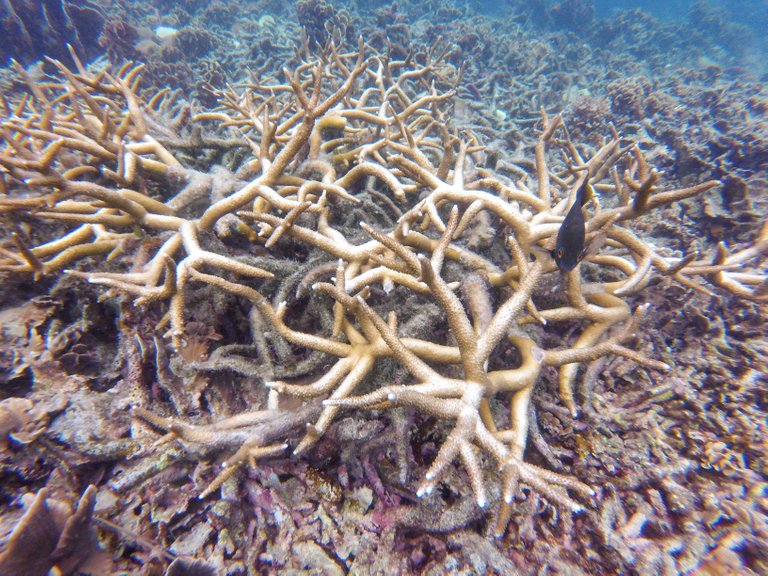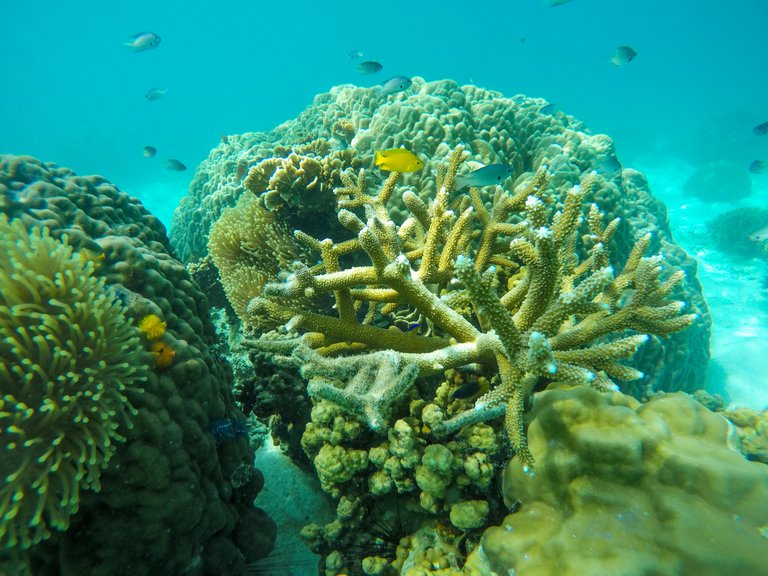 The quality of the photos isn't great but our Go Pro is quite old.
The marine life was so different and vivid. I couldn't find out snorkels before we left so we had to use the ones that they offered on the trip. Luckilly they weren't too bad. Often the ones they give on these tours aren't clean or simply don't fit well and the goggles just get misty and hinder your vision significantly.
We spent so much time here that at the end we had 10-15 min to jump off the boat and do some flips.
I'll be posting more about our Samui trip in the following week when I get some free time. Stay tuned for that and for more photos to bring you some warmth during the cold winter time.(Unless you also live in the Tropics ^^)
[//]:# (!pinmapple 10.059992 lat 99.831095 long KohTao d3scr)