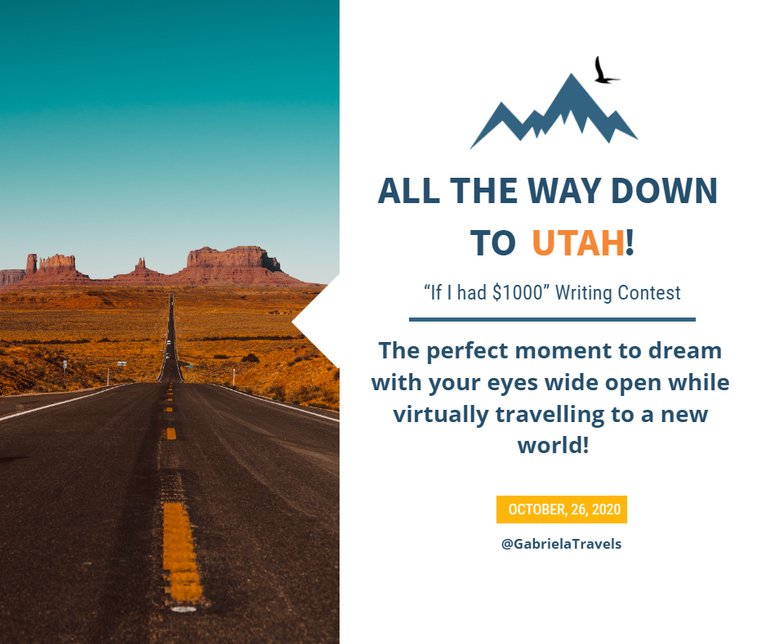 We all love to travel. Some of us prefer the luxurious life picking a high-end hotel while exploring the surroundings and don't risk too much adventuring on the many hidden paths of nature, and some enjoy the simple life, having a tent and a car to roam the world being the single needs to have a huge smile on the face.

But the truth is that we all love travelling.
In different ways and different locations, but that's why we are different.
The awesome thing is that travelling connects people more than any other activity in my opinion, and the infinite stories you get to share and be shared with about various locations on the earth make your heart pump up a little bit faster than any other excitement moment of life. Or at least, this is me, a person who's happiness is directly connected to travel, adventure, mountains, outdoors, new places, and the infinite urge of wanting to jump in the car and hit the road to anywhere.
The contest held by @pinmapple and @haveyoubeenhere community came right in time with this period when most of us get to travel only virtually by reading others' posts and dream away to the day when everything will be back to normal or close to normality so we can discover new places out there and conquer the world, but until then this is my entry to the Pinmapple If I had $1000 Contest! All the way down to Utah!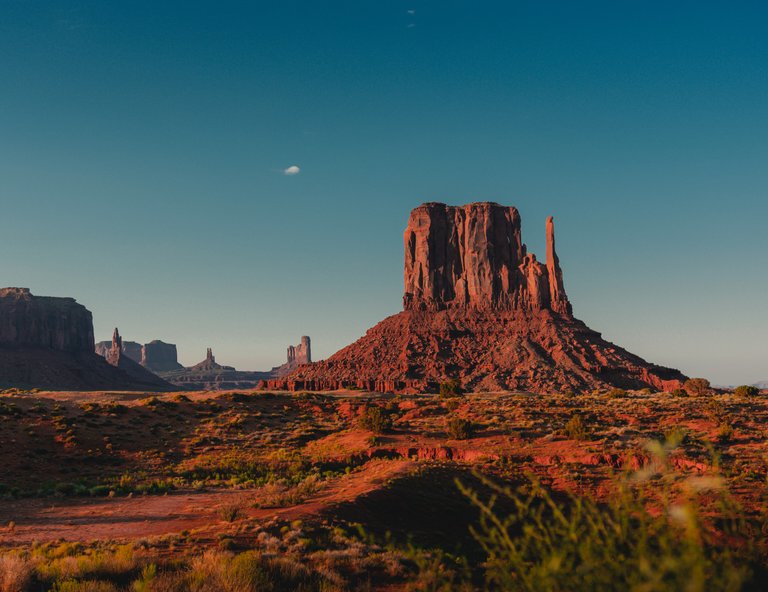 Royalty free image thanks to Unsplash
The reality is that if someone would throw me 1000$ just to travel anywhere, I would most likely end up very confused not knowing what to pick and where to go first since I have so many places on my bucket list where I want to go. But since I live in Europe, I guess there are many out there who will understand me when I say that I would love to live the American dream.
We all have plenty of destinations on the list, and we all dream to that moment when we will get to reduce that list drastically getting to travel more, but in reality, most of us end up only by adding a few more places on the list once in a while and barely get to cut off some of them, which is kind of sad, but I'm used to look out only for the best part in all the things going on and I'm really glad I got to virtually travel to so many places with the help of this blockchain, feeling so close to some destinations that I'll probably never visit.
So for today's post I picked going to Utah!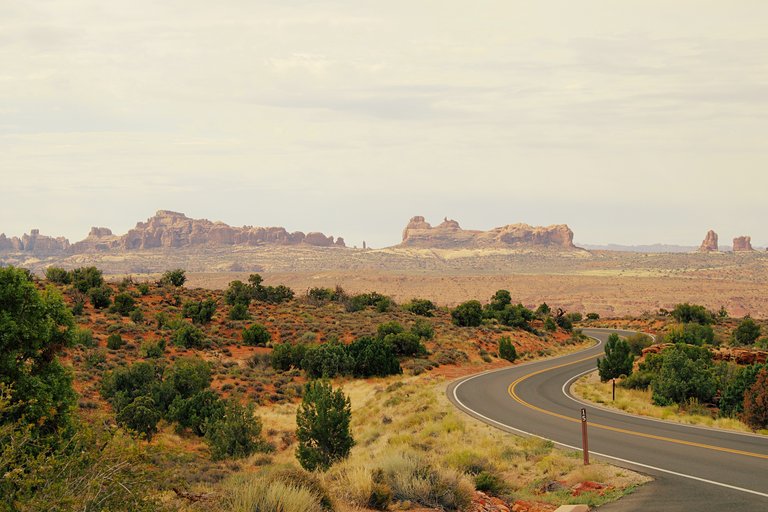 Royalty free image thanks to Unsplash
Since I was very young I never stopped hoping that one day I'll make my way to the States visiting Arizona, Nevada, Utah, or any other state with those amazing canyons and rock formations we only get to read about in magazines or see documentaries about. And most of my bucket list is dominated by them, so what better moment to travel to some of these, if not now?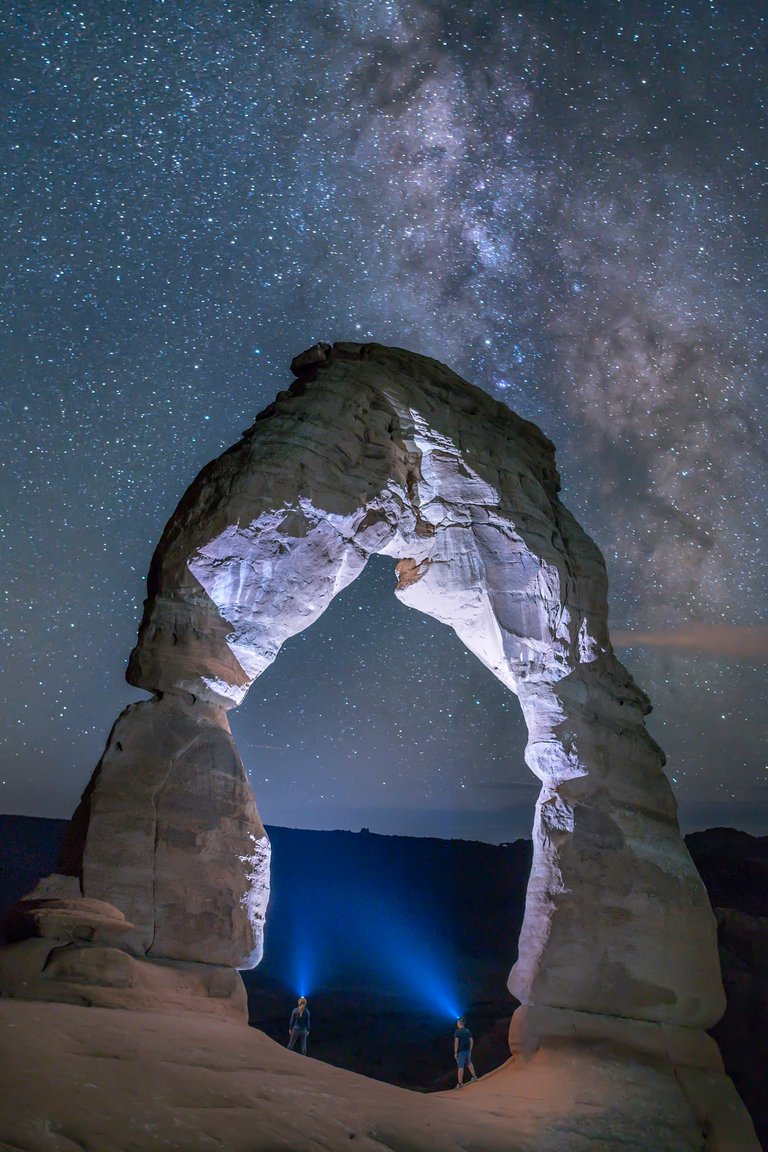 Royalty free image thanks to
Unsplash
Living in Romania, most likely the 1000$ would barely be enough for one way ticket to the United States, which I can't really comply about since I would find lots of things to do while being out there.
But one of the first places I would really enjoy starting my journey with, would definitely be the Arches National Park.
I love mountains, I love rocks, and I love seeing natural formations being carefully formed with the help of nature.
Yes, people do have awesome abilities to create some amazing stuff but so they have to ruin everything without having a real reason. And all these things made me become more and more grateful to everything I get to see which has been never (or very little) touched by a human being.
The Arches National Park is a place that gathers yearly millions of tourists from all the corners of the world that are coming to see the beautiful arches naturally formed through erosion and whose number keeps increasing being able to easily count up to 2,000 different arches, each with a different story and view to admire from the heights.
Despite the thing that the park covers a total surface of 310 squared km and many tourists are coming by, you'll still get the feeling of being so tiny in front of the greatness of nature which never stops surprising us with more hidden gems.
Some documentaries attest the fact that you can see the whole park in just 2 or 3 hours of driving the car, but most likely I could spend some days in the same place and still not see everything or get rid of the desire to explore every single part of the area.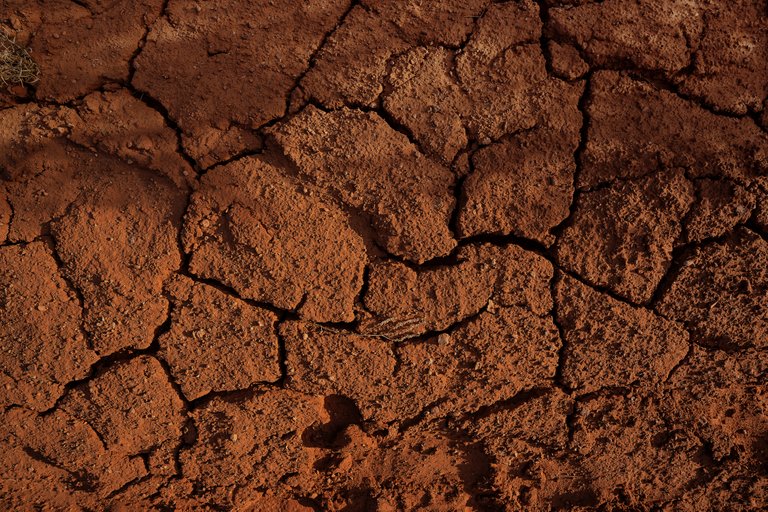 Royalty free image thanks to Unsplash
As much as I love seeing colours and the fresh green of nature, as much I would love to end up on such an arid area just for the sake of the rock formations and all the beauty Utah has to offer.
@joshman was one of the first ones I've seen sharing stories from Utah in 2019 in an older post which you can check here, but also @coloneljethro who wrote some words about Utah a few days ago here, both of them giving me a mixed feeling of melancholy and happiness that I can only see those places in pictures.
There are so many locations which you could explore in Utah that it makes you feel powerless and lost in time not being able to. I remember playing videos on YouTube with the Horseshoe Bend and other locations from Utah over and over again, just to feel very familiar with the images and feel like I've already been there and now I'm just admiring some memories shared by a different traveller. But this kind of moments makes you pay a little more attention to what your country has to offer and become more determined to explore it to the fullest before making your way to a different continent.
Royalty free images thanks to Unsplash
As impressive as Utah is trough its rock formations and amazing landscapes over the valleys which make it a great place to admire the sunsets or even sunrises, as many other places it has to offer. Yes, there are lots of such parks one more beautiful than the other, but the possibilities of seeing other locations are literally infinite.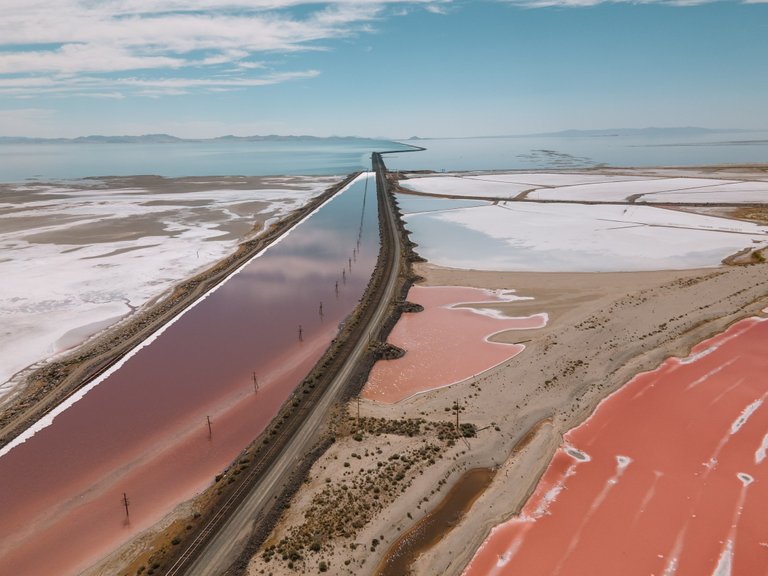 Royalty free image thanks to Unsplash
For example, the Great Salt Lake Desert which kind of reminds me of a terrible disaster from my country in a tiny village know as Geamana where greedy people sacrificed many lives and their houses just for the sake of getting richer and exploiting a copper mine without thinking of the level of cruelty they showed back in communism when happened.
Happily, this is not the case of the Great Salt Lake Desert and the single thing they have in common is the bloody colour of the water. Great Salt Lake Desert is located in the Northside of Utah and it was born at the end of the last ice age when Lake Bonneville dried up due to the change of the climate from that region. After more than 14,000 years since this happened, all that is left are the pale colours of the lake and the white desert situated nearby which is created entirely from salt that is used only for military purposes, and which is located at the border with Nevada.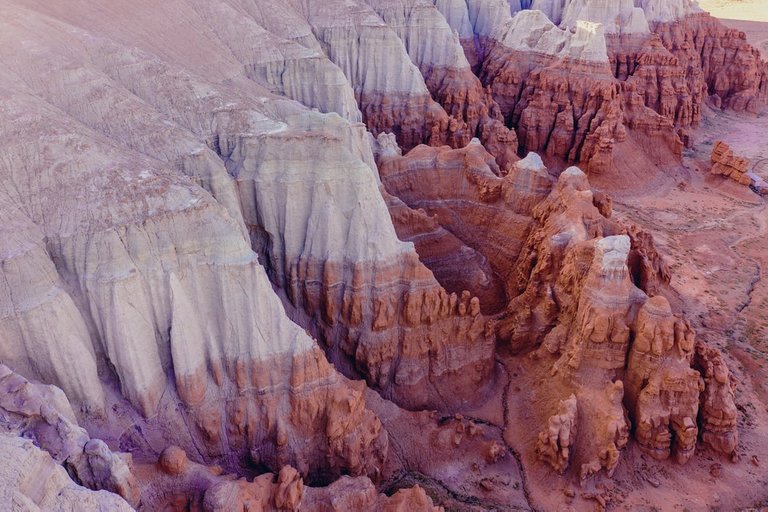 Royalty free image thanks to Unsplash
But my journey wouldn't end here because @carlgnash helped me discover another part of Utah through his journey to Crystal Geyser that is a completely different world from anything else I was seeing before, where you will find some spectacular shots taken on his post which I really suggest to give it a read.
This place not only that it left me speechless seeing all those incredible formations and minerals in their natural shape, but it also made me feel like I was virtually stepping on Mars. The Crystal Geyser is located just 7.2 km away from Green River and it represents a rare example of a cold-water carbon dioxide driven geyser whose geothermal activity doesn't play any role in the movement of the geyser.
Unfortunately, for Romania, the word of geyser represents just a spectacular thing you can only search on google to admire because we don't have any over here or in the countries nearby. So it definitely represents something unique and a must-see for anybody who loves exploring uncommon destinations.
These are just a few of the places I would love to visit during my journey to the States, but for me, Utah is, and will always remain a place you can only dream about, or if you get to visit it still feel like living a beautiful dream.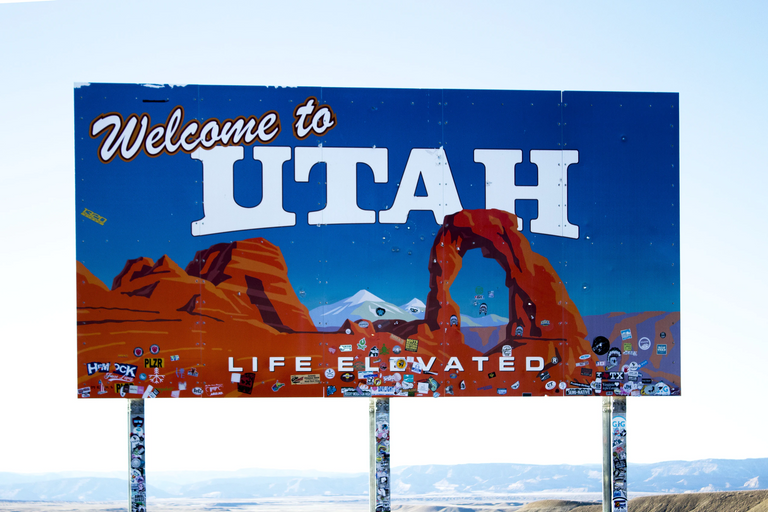 Royalty free image thanks to Unsplash
Last but not least, I want to personally thank all the members who hide behind those communities and who work hard with each passing day to point out some amazing locations and authors who deserve more exposure on the blockchain (@martibis, @choogirl, @livinguktaiwan, @itchyfeetdonica, @lizanomadsoul), as well as all the sponsors who made the contest possible (@ausbitbank, @c0ff33a, @crimsonclad, @eturnerx, @martibis, @roelandp). You can also find out more about the contest right here.
If there were more people like you, the blockchain would be a better place for all of us and I'll be forever thankful for all the support I received from these communities (and a few others too), that supported me since I made my very first steps on the blockchain and believed in me more than I did!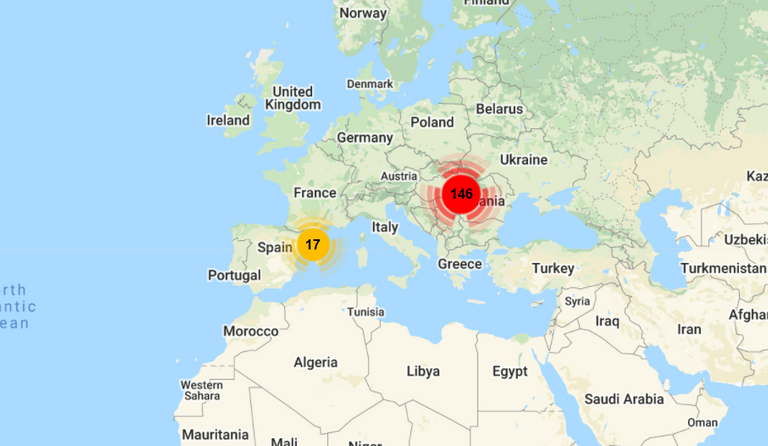 Source of the picture
Oh! And here's how my travels currently look like on the @pinmapple map. A total of 163 pins added in two different countries. Hopefully one day I'll be able to add at least one pin on every single country or state. Pretty crazy and funny at the same time, huh? Sending warm hugs and lots of good thoughts from Romania!


SEE YOU IN THE NEXT TRIP! 🗾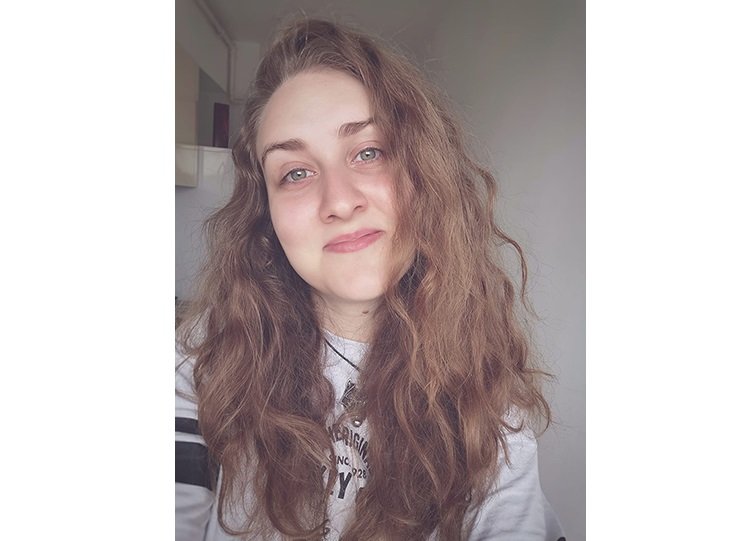 All rights reserved.

FIND ME ON:
↪ Blog: http://gabrielastravels.wordpress.com/
↪ Fiverr: https://www.fiverr.com/gabrielatv/
↪ Discord: GabrielaTravels#0104
↪ Facebook: https://www.facebook.com/gabrielaistraveling/
↪ YouTube: https://www.youtube.com/gabiivdesign
↪ Instagram: https://www.instagram.com/gabriela.tv/
↪ Twitter: https://twitter.com/GabrielaTravels
↪ Patreon: https://www.patreon.com/GabrielaTravels