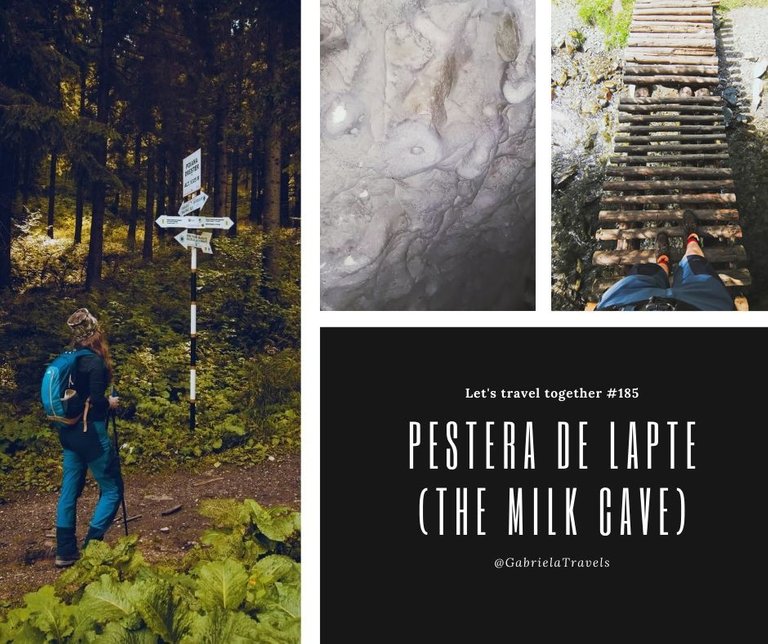 Our journeys were never a successful thing because even though we do explore less known places Romania has to offer to the tourists, we also take the risk of having to about turn and search for a new place to discover. But this is also what makes us believe that sometimes it's ok to get lost and start everything all over again...

We don't always manage to make it till the end.
Our trips and discoveries never represented a successful thing for us just because we often opt-in for barely known locations that you can find only on the map without having road signs to follow or people to ask for more information.
But that's where we feel the most alive because we confront with different situations we weren't expecting and make decisions without thinking too much, which might end with a fight, with different opinions, with anger or other such moods, but which are turning us into some genuine storytellers because we feel lost, we push our limits when we thought we reached the maximum level and once in a while it really feels nice to be the one conquered by nature, instead of conquering new waterfalls, mountains, caves, and other locations.
In the end, we all need that moment in life when you have to About turn!.. get back to where everything started.. and accept that failures are normal and maybe it's not the right moment for you to go on that path. Because it's ok to get lost sometimes...
We always loved waterfalls and never missed a chance to discover a new one when we noticed it on the map or nearby the location where we were spending the night, and so we did trying to explore a majestic fall which from our researches we could find it somewhere on the highest peaks that Romania has.
But as the plans we make at home hardly match with the situation we meet once we reach the beginning of a new track, we ended up climbing a very slippery path, with lots of rocks and areas where we literally had to use the hands not to slide down, which was draining our energy faster than we expected. Not to mention that the direction we were following was showing all kind of names and destinations, but not the one we were looking for. There was no one to talk with and we had no signal as soon as we entered into the forest so everything we could do is to keep climbing, hoping to find the sign we were looking for, or some other tourists to discuss with.
After around one hour and a half since we started hiking, we managed to meet another group of tourists which seemed like they knew the surroundings pretty well, and that's how we found out that the GPS brought us to the other side of the mountain and in order to reach the waterfall we were seeking for, we would have to climb at least 12 hours without taking any break but which could take us longer since there weren't any straight paths and the angle of the slope was slowly becoming even more craggy.
By far the thought that we could feel disappointed or sad that we had to return back to where everything started and consider it a lost day, because I always looked at things as they happen in a way or another for a reason and maybe it was better to return instead of risking to keep climbing because even though we do seem like we take trips every day, we do it just around 5 times every year and our bodies aren't trained enough to follow any kind of path we meet.
So we decided to go all the way back to the glade where we found the first markers, and sit for a while next to the tiny river which was flowing over the rocks, rest, and then get back to the car and return to Bran where we had our tent placed.
Since the weather was showing that the night coming up was going to bring with it some heavy rains and thunderstorms, we decided to use the rest of the day to gather our stuff together and hit the road to a new location where we could explore other hidden treasures offered by nature.
Crazy or not, just 5 minutes after we got into the car, the heavy rain started (faster than the weather was showing on our phones) bringing the news that in the following 3-4 days the whole country is going to confront with the same weather. So we decided to go to the closest mountain resort and look out for a hotel even though we always preferred the tent and outdoors living, but where we could feel a little bit safer in front of nature's power.
Even though the new destination we set on our GPS was just 35 km away from our current location, we drove around 1 hour due to the rain which was making it very hard to drive because of the lack of visibility.
The whole time spent in the car passed giving calls to different hotels to search for a place to sleep for the night coming up and it seemed like a very challenging mission since it was Friday and 99% of the rooms were already busy or rented by other tourists.
However, we had that 1% luck we needed and managed to find two rooms available in a hotel where my parents have been in the past.
That was one of the very few moments when I truly felt lucky because I can't imagine sleeping in the tent during the storm which was hitting Romania, even if we spent some nights camping during the rain in the past.
But now was a completely different situation.
Anyway, we spent the rest of the day getting used with the new place and surroundings and making the plans for the next day so we won't miss another place that we wanted to visit for a while now.
The night passed really fast and made its job recharging our batteries 100% giving us a plus of energy and excitement to reach new destinations and discover new stories.
After we took the breakfast and our backpacks, we decided to hit the road to another tiny village where you could barely notice 2-3 people on the streets but the GPS was the one who was making most of the work to bring us to the beginning of a new journey.
I would lie saying that this time the beginning of a new journey went smooth and clean because one more time the GPS brought us to a place that had nothing to do with the real location from where the route to The Milk Cave begins.
Our luck was that we refused to go forward without having a certitude that we are talking about the route to the place we wished to discover, and we managed to find a car with mountain rescuers that helped us find the right path.
We are talking about a path into the woods that began no way friendlier than the one from the other day, having around one hour of continuous climbing lots of rocks that were very slippery because of the rain that haven't stopped the whole night.
Over here I'd say that it's literally impossible to make all the way to the top without having hiking poles with you because the rocks keep moving when you step over them, some even falling behind and even if you have a great stability, as soon as you get tired, you won't feel the climb that easy anymore.
There are no road signs mentioning the cave we were looking for, other than the blue circles you will find painted here and there on the rocks and trees, but as soon as you reach a tiny glade called Drester you will find some more indicators leading to different locations and make sure you are on the right path.
There is just one place specially arranged for taking a break until you reach the glade but as soon as you arrive at the Drester Meadow you will have both more places to rest as well as a less challenging path to follow.
Drester Meadow is located at an altitude of 1305 meters and it represents one important location that connects lots of sightseeing attractions, leading to caves, peaks, other glades or even cities. The only limit is your energy when you decide which one to continue on, being well indicated the markers you need to follow as well as how much time you will spend on the road.
After we took a deep breath of air and drunk some water, we decided to continue our journey, seeing on the signs that we are just 15 minutes away from reaching Peştera de Lapte which can be translated as The Milk Cave.
The rest of the path went quite smooth, leaving behind the unfriendly rocks we had to climb all the way up to the glade, but we are talking about a very narrow path into the woods that makes you aware of where you should put your feet on while you admire the spectacular landscapes you will see with the city.
After around 20 minutes we reached the cave, which we could have easily passed without noticing it if there wasn't a small metallic frame with its name.
Even though her name indicates milk, you won't find any sheep nearby or milk in the cave, nor pizza or other goodies you would like to eat after a hard hike, but only a grotto that is embraced by the vegetation of nature which makes it be hardly noticed.
The milk from the name of the cave comes from the structure of the columns you will find inside which are made of chalk and which are going to leave some memories on your shoes and clothes similar to mud.
However, since we are talking about a wild grotto, you won't find a guide, light or special instruments to help you explore it, so the only thing we could use to make some light and see the natural formations was the lantern and flash from our phones.
I know that most of the caves are made out of chalk, but here's the unique part of Peştera de Lapte, because the white calcite is mixed with water giving it the consistency of yoghurt (scientifically called "montmilch" = mountain milk), and which keeps being formed on the walls of the cave, talking about areas where this layer is even 30 cm thick.
Peştera de Lapte is unique in Romania and even though there were some articles written in 2015 saying that the cave is going to be brought to life, 6 years later there's still nothing that was done for it, which makes me really sad seeing how much potential it has.
We are talking about an ascending cave that has only one room of around 175 meters measuring 15-20 meters width, so the efforts needed to arrange it are definitely not big if we compare it to the other big caves where you walk some good minutes and kilometers inside of it.
There are no risks visiting the cave but you do need hiking boots and a source of light because you could easily feel the sense a blind person has due to the visibility which is completely missing.
The route is safe to be taken even during the winter where you will be able to discover something in plus from what I've seen because there are going to be formed columns of ice (reaching up to 1 meter height) at the entrance of the cave which can turn out really magical.
Anyway, since we are talking about a wild cave located at an altitude of 1.350 meters, keep in mind that the possibility of meeting animals (especially during the winter) is not missing.
So we decided to walk just around 20 meters into the grotto, where we noticed lots of bats families even from the entrance of the cave.
In my opinion, meeting bats is never going to change your experience exploring the cave but actually make it more authentic since you decided to step into a very wild part of the mountains.
We've seen plenty of caves both arranged for tourists and wild ones, with thousands of families of different species of bats, Romania also having the cave with the most colonies of bats in Europe, and they never acted weird or to make you feel in danger.
They usually stand on the ceiling of the cave without doing any noise or flying around unless you shed light on them and it's normal to get a little bit more nervous since they are becoming blind.
But overall, visiting caves is one of the wildest things you can experience in the mountains, wherein most of the cases you will find nature as it is, without too much contribution of the people.
And if you feel like the cave wasn't enough to complete your desired journey, you can continue from the cave for 45 more minutes until you reach Postăvarul Chalet and then one more hour and a half to reach Postăvarul Peak located at 1.799 m altitude making it the highest peak from the Eastern Carpathians.
We did have in plan to continue our journey discovering Postăvarul Peak as well, but since we got to visit the cave on a rainy period, we refused to take the risk to continue the route to the end since the slope was quite slithery.
Anyways, visiting the cave is a must-do activity if you plan a one day trip into the Postăvarul Mountains where you will find no less than 35 different routes leading to all kind of places and points of interest, while the access to Peştera de Lapte is considered a medium route that takes around 2 hours and you will have plenty of time left to try some of the other paths as well if the weather is in your favour.
From what I understood, there are 2 ways to reach the cave but the path we followed is 4,8 km long and it begins from Poiana Braşov reaching the tiny spring from Cariera Veche from where we followed the blue circle in the woods until we reached Drester Meadow and found a clear sign showing the way to Peştera de Lapte. The whole route between the spring and the meadow is very wild, talking about big vegetation, all kind of insects that can become pretty annoying if you are not wearing long pants, but also lots of strawberries that you can eat for a boost of energy.

SEE YOU IN THE NEXT TRIP! 🗾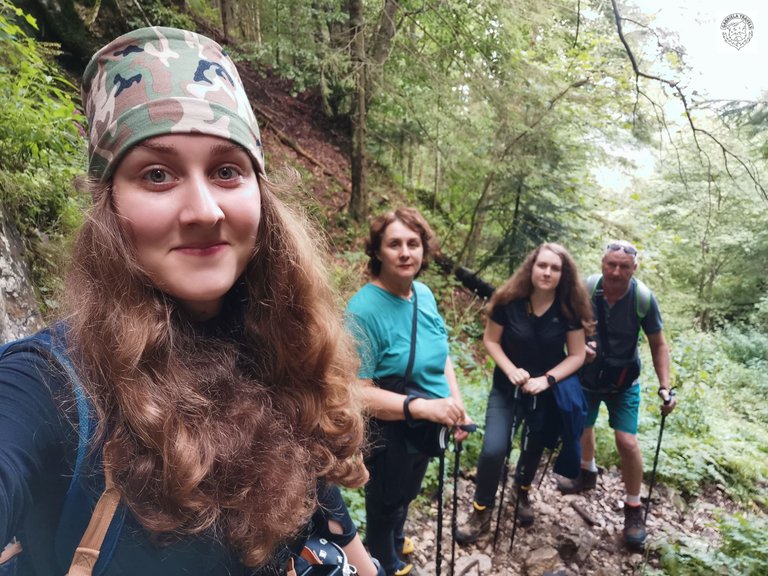 All rights reserved.

FIND ME ON:
↪ Blog: http://gabrielastravels.wordpress.com/
↪ Fiverr: https://www.fiverr.com/gabrielatv/
↪ Discord: GabrielaTravels#0104
↪ Facebook: https://www.facebook.com/gabrielaistraveling/
↪ YouTube: https://www.youtube.com/gabiivdesign
↪ Instagram: https://www.instagram.com/GabrielaTravels/
↪ Twitter: https://twitter.com/GabrielaTravels
↪ Patreon: https://www.patreon.com/GabrielaTravels