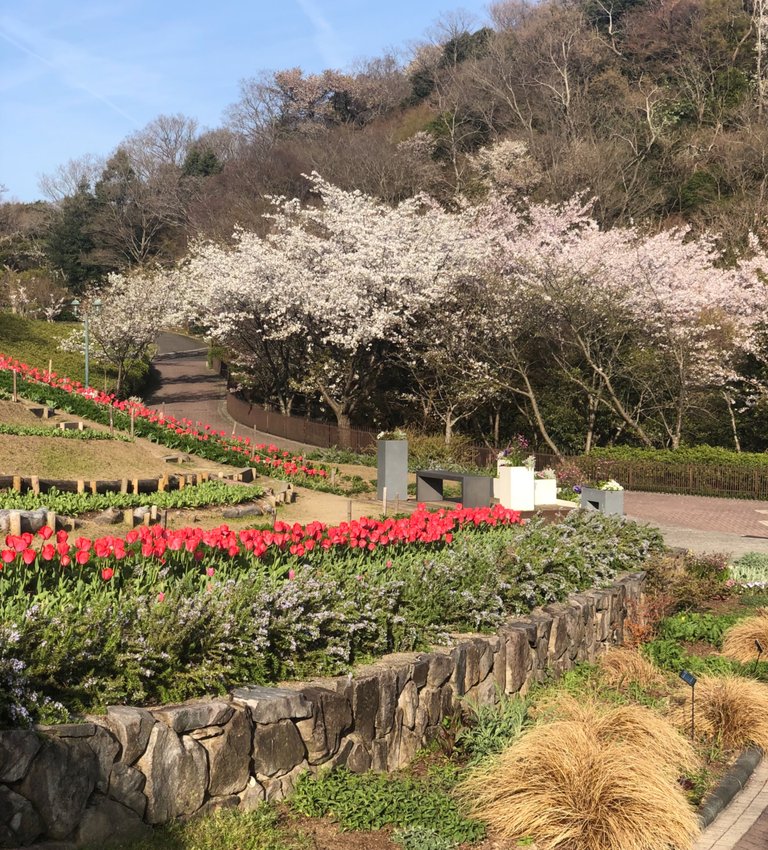 Hi hivers. How are you?
A few days ago I caught up with a friend in Kobe. We took the ropeway and went up the mountains to the Nunobiki Herb Gardens.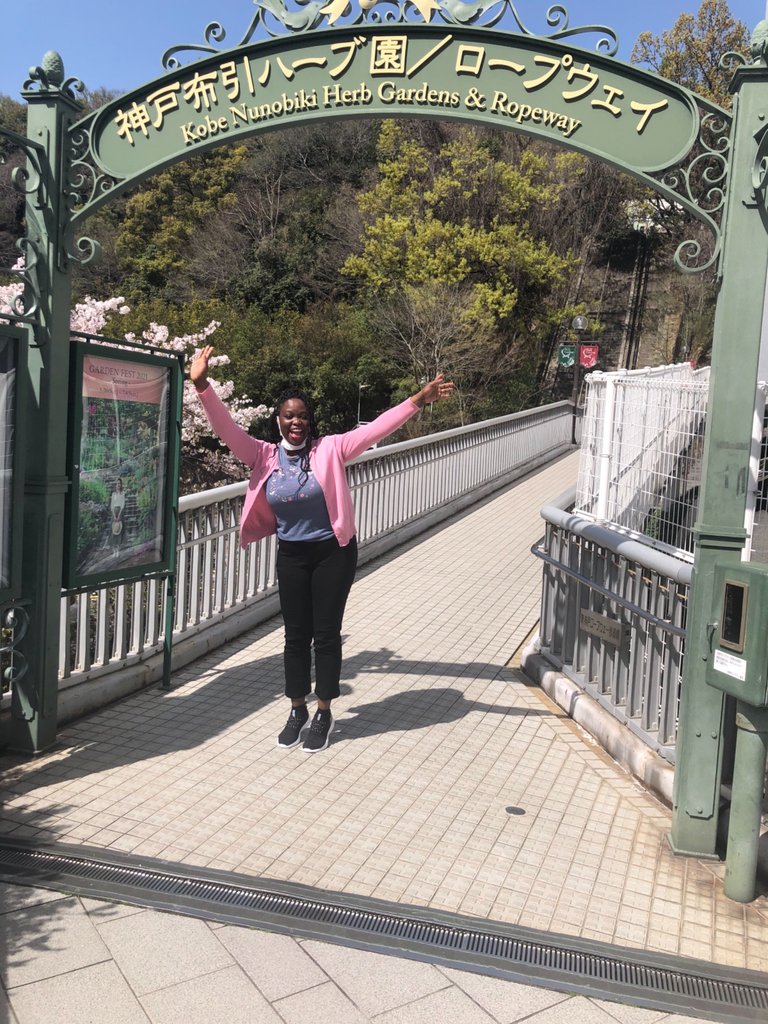 The gardens there are said to have thousands of herbs and hundreds of flowers blooming throughout the year. It's a nice retreat from the buzz of the city.
The location also has cafes, a restaurant, a herbal footbath and a glasshouse.
Of course we saw some cherry blossoms. They were so beautiful. Some were in full bloom and others had already started to fall. Even the petals on the ground would make one say, "Wow!"
We had lunch by the restaurant and were quite impressed with the service and assortment of treats. We tried to move the treat stand around to take photos with the cherry blossoms in the background. It was much heavier than we had expected but we managed to do it while ensuring that the treats remained on the shelves. The assortment included fruits, cheese, olives, sandwiches and several herbs as well as flowers.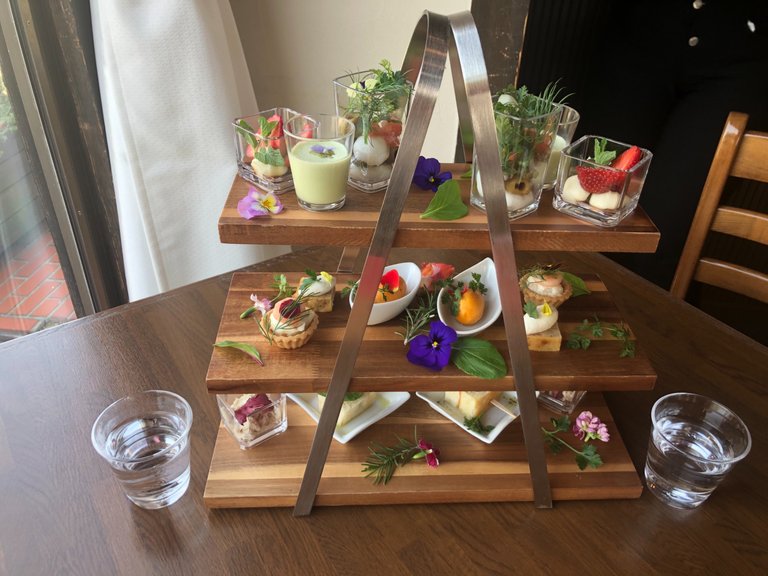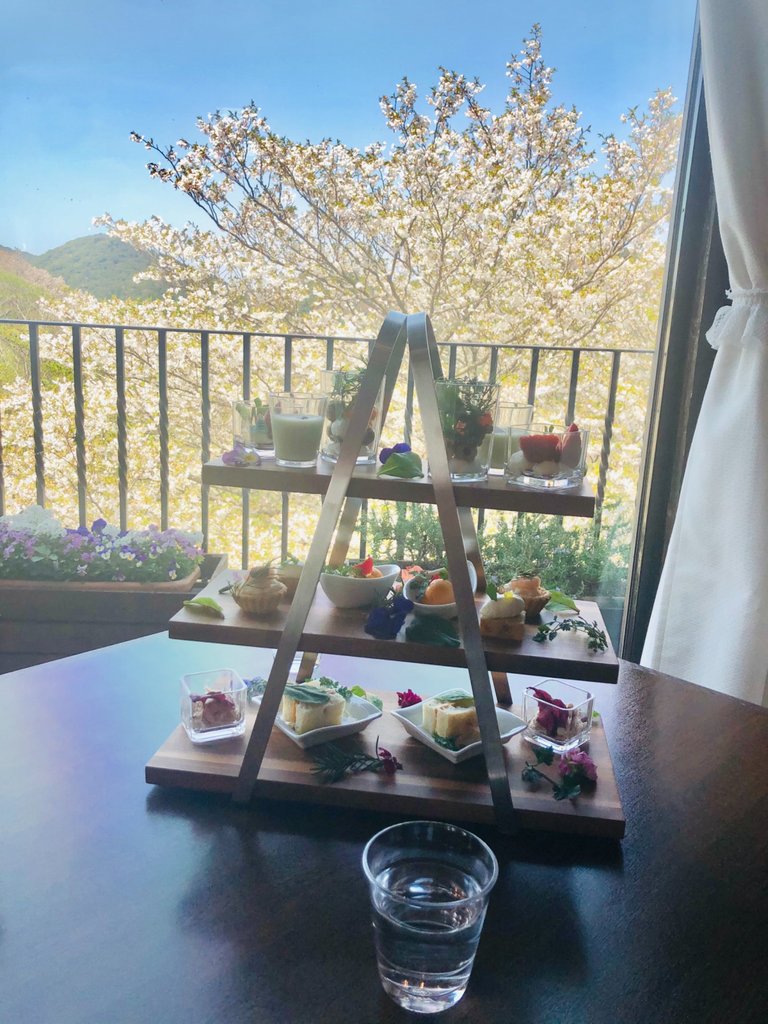 After leaving the restaurant, we went to one of the gardens to look at the beautiful flowers. They would brighten anyone's day.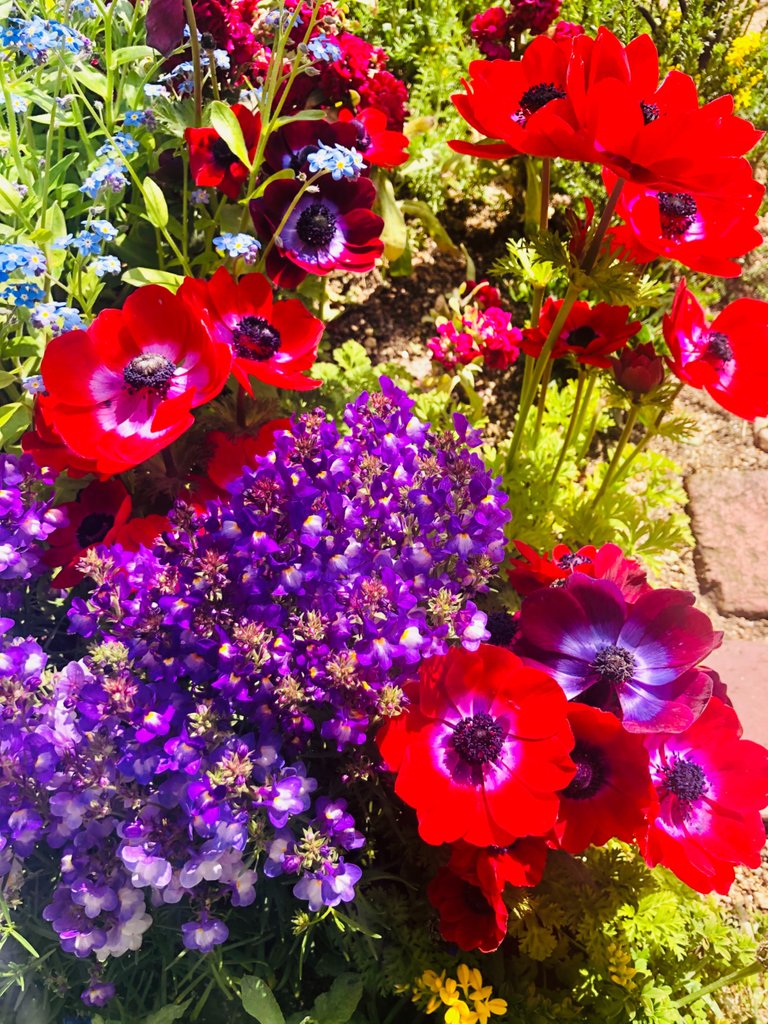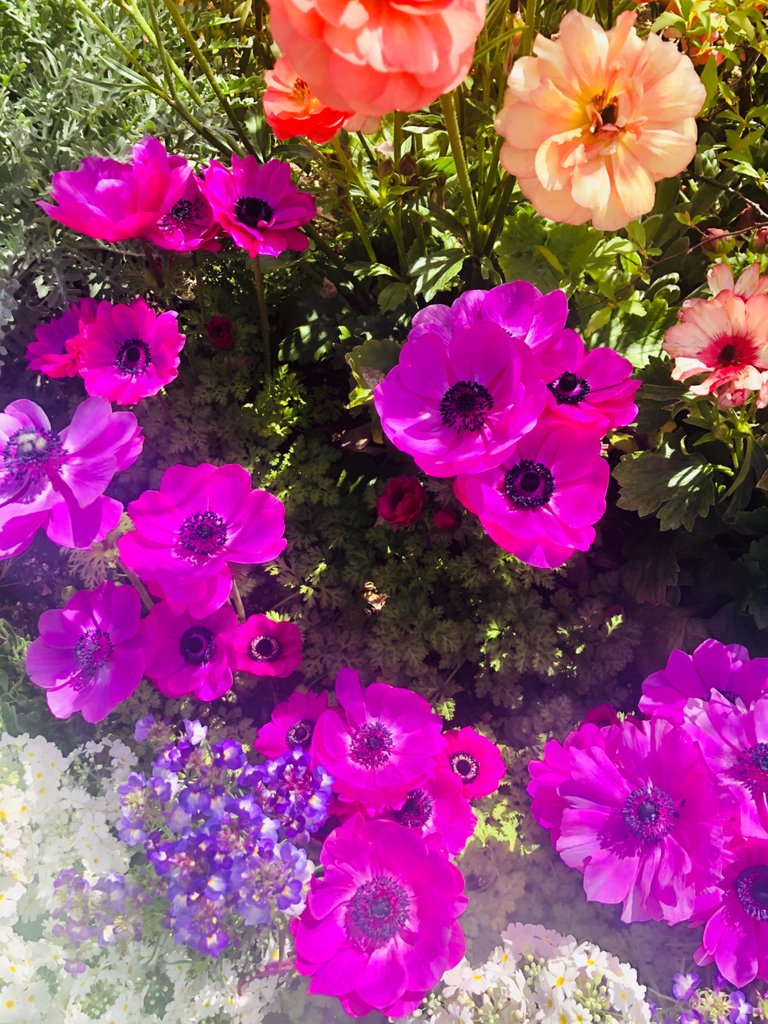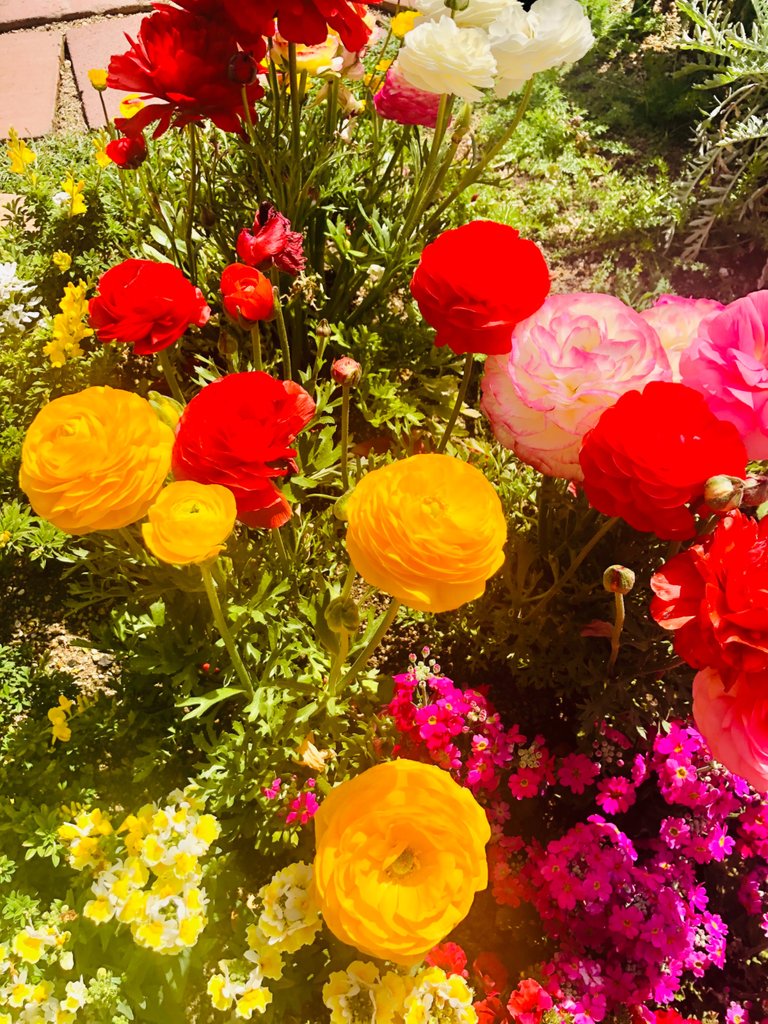 From certain points, we were able to see views of the city and of the glasshouse in the distance.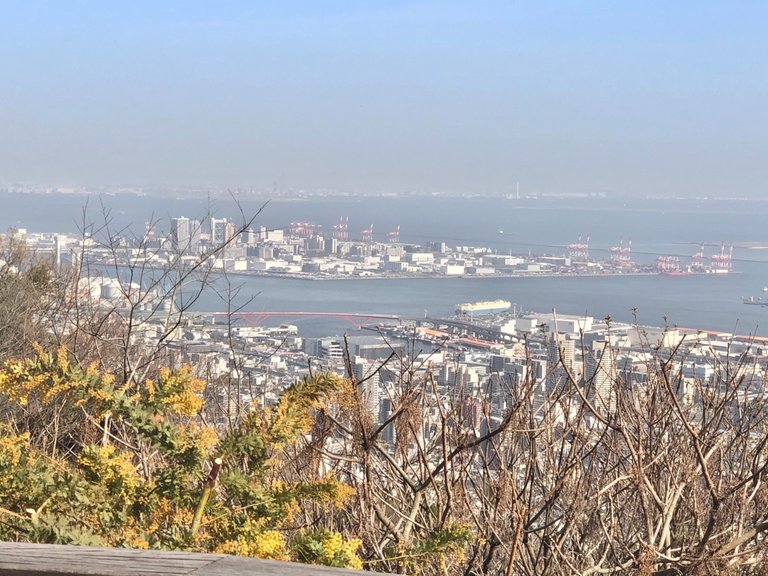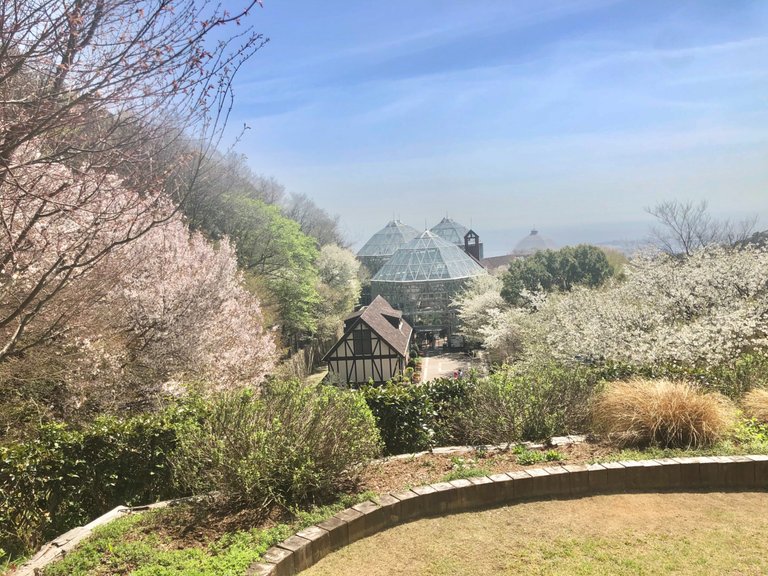 We hiked it down a part of the mountain but not before stopping by "The Veranda", one of the cafes there, to get some ice cream. As we hiked, we could see the cable cars above our heads, transporting people up and down the lovely mountains.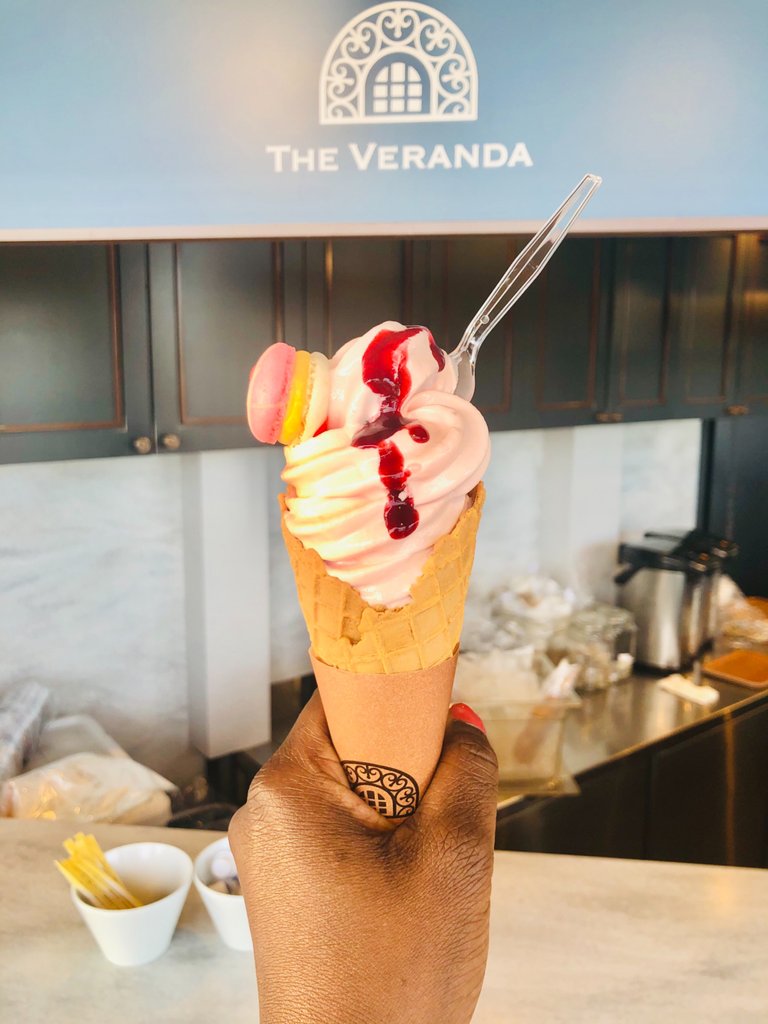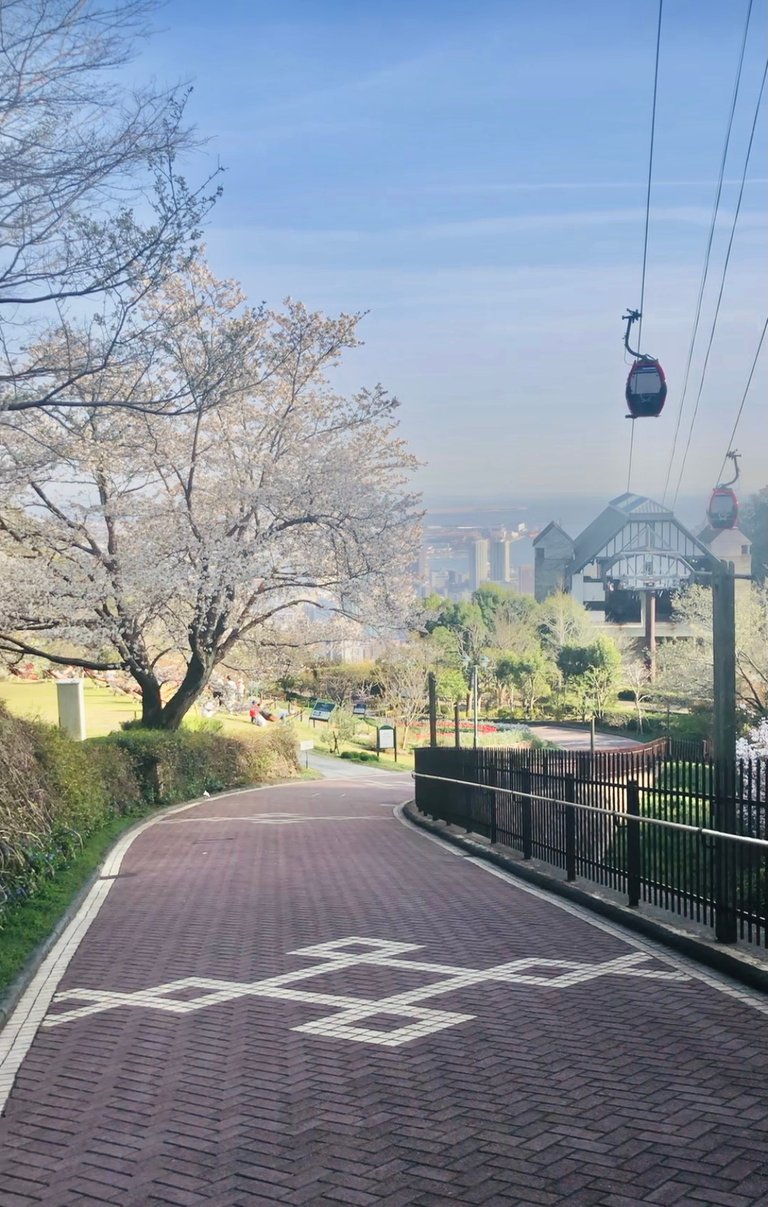 After leaving the gardens, we walked around the surrounding areas to view more cherry blossoms.
The blossoms painted the town of Shin Kobe with a canvas of delicate, light pink. We could hear birds chirping and could see them flying from petal to petal, tree to tree. Oh the beauty of spring!
Please stay tuned for more cherry blossom photos in my next post.