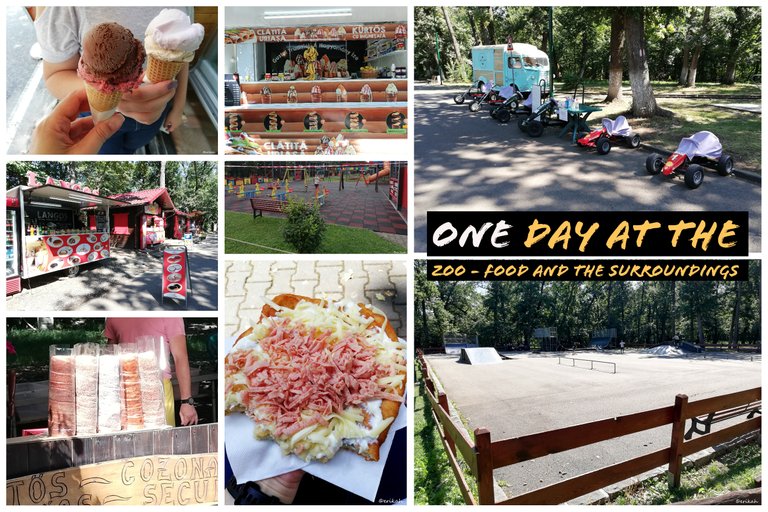 Today I'm going to show you the surroundings of the zoo I visited about two weeks ago. I've been posting about this wonderful zoo that is on the top of a hill in Targu Mures, Romania, surrounded by trees an alley full of food trucks, playground for the kids and a place with training equipment.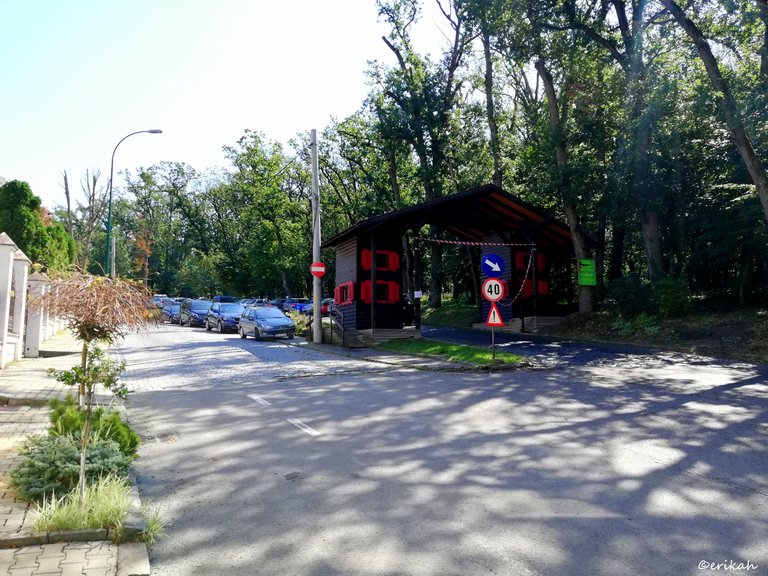 If you're on foot, prepare yourself for an uphill walk, a tiring one if you don't have any training.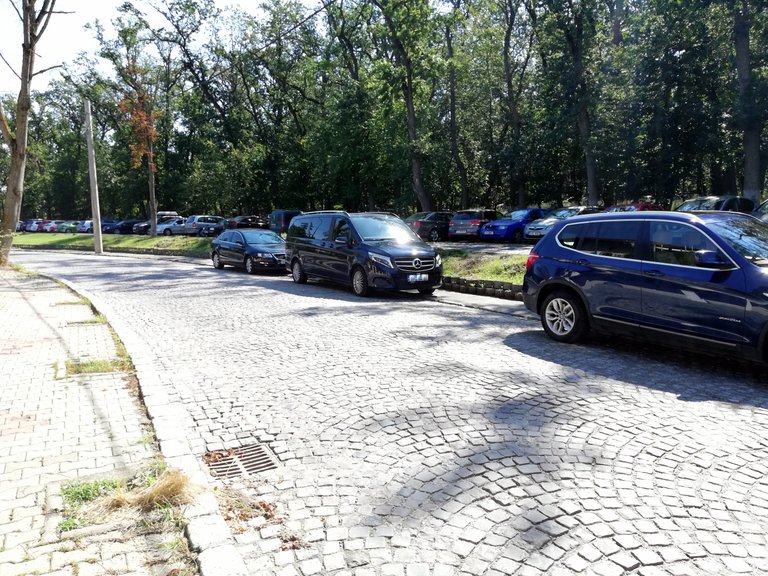 To my surprise, at the time of my visit, the huge parking lot was full of cars from all over the country. This is good news as many zoos around the world have been having financial difficulties this year because of the lockdown. In my country the lockdown is over but borders are closed, so domestic tourism is what we can have right now.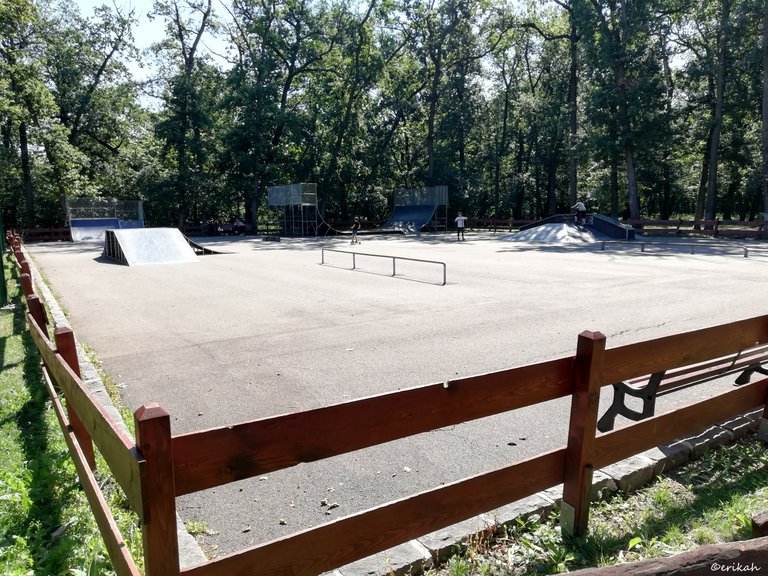 A playground for teenagers, for rollerblading, skateboarding and even biking. Most of the public playgrounds were/are closed as no one can disinfect and supervise them, but this one was open.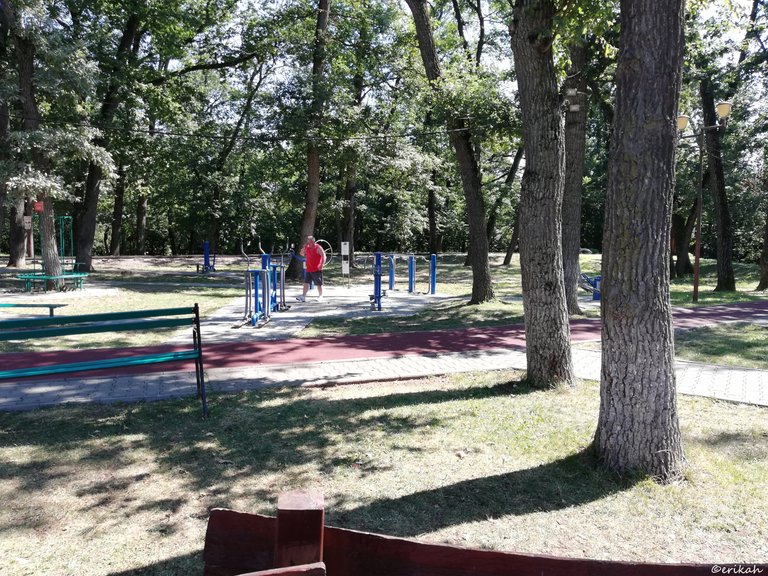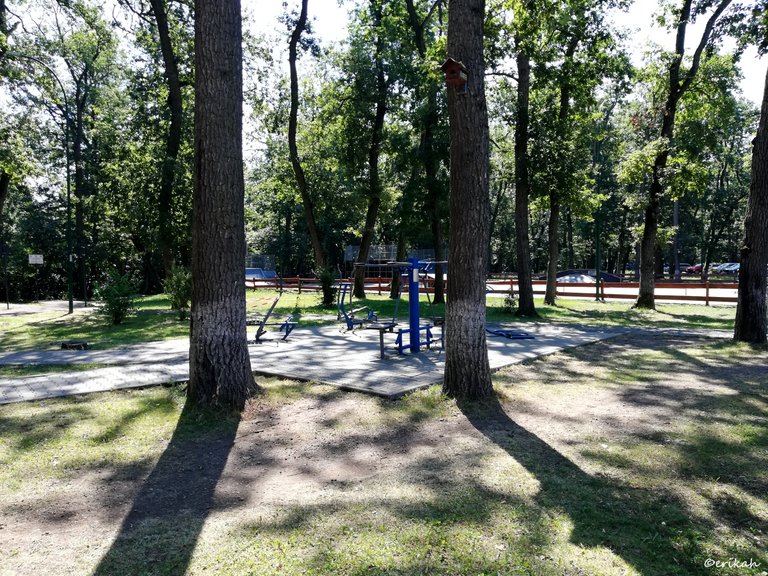 An open air gym, the best in normal conditions. What can be more healthier than working out in the woods while enjoying fresh air?
This place is famous for sports events by the way. There are running competitions organized here regularly. This year I don't know if that was possible.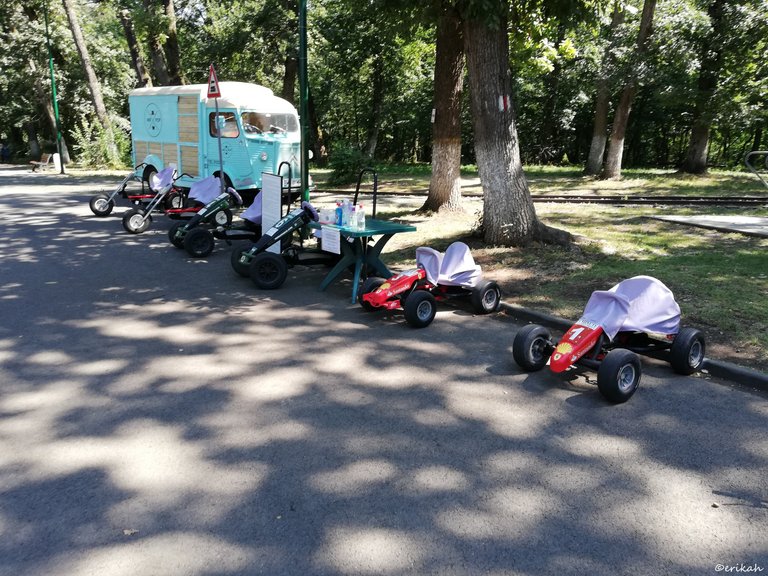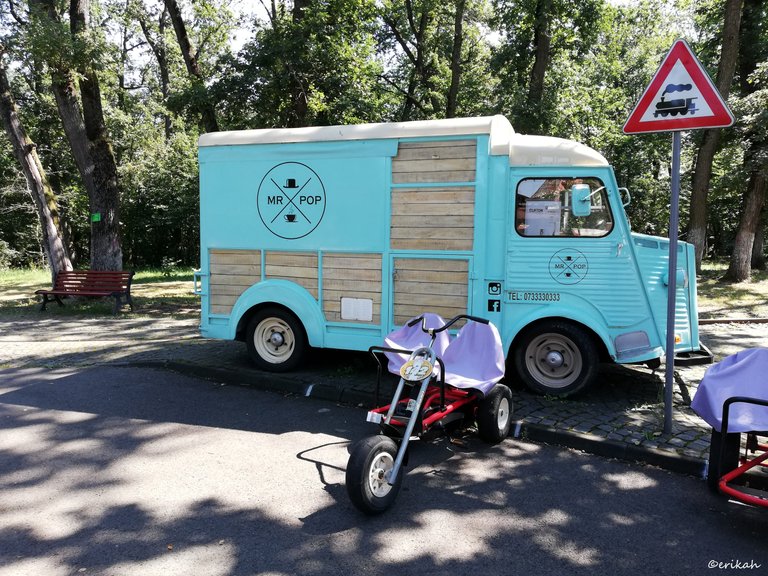 Children and toddlers are not neglected here either. There were these cars they could rent for half an hour, an hour to pedal on the alley surrounded be old trees.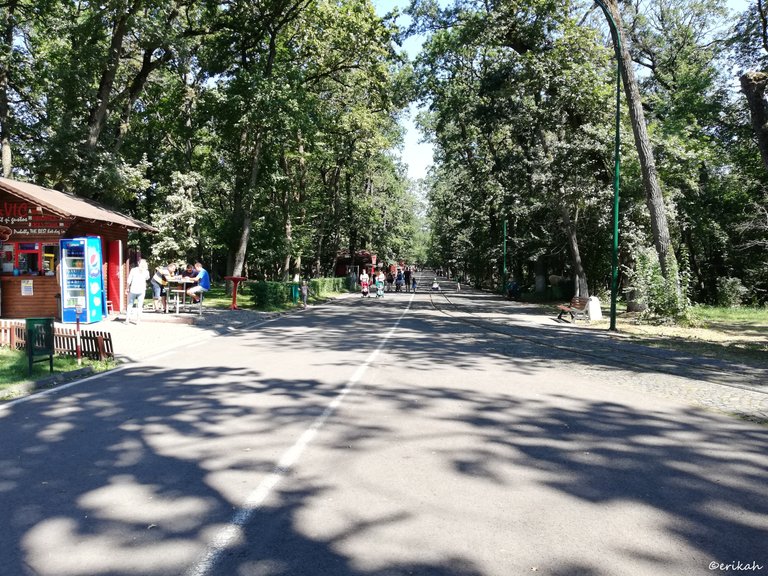 This is the alley that takes you to the entrance of the zoo. On the right there are benches you can sit on and enjoy the fresh air, while eating or drinking something these food trucks are selling, There are plenty, full of goodies, so come with me to show you what can you have if you're there.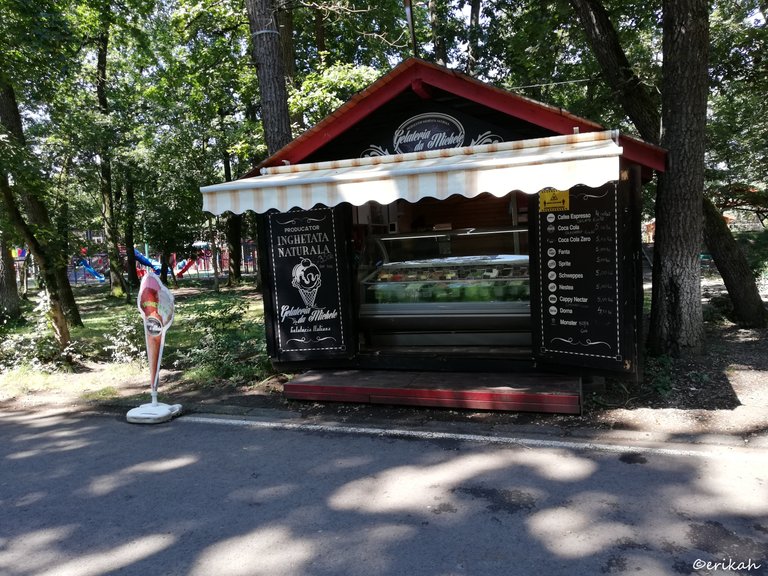 Ice cream! Obviously! How can you spend a day at this place without having some ice cream?!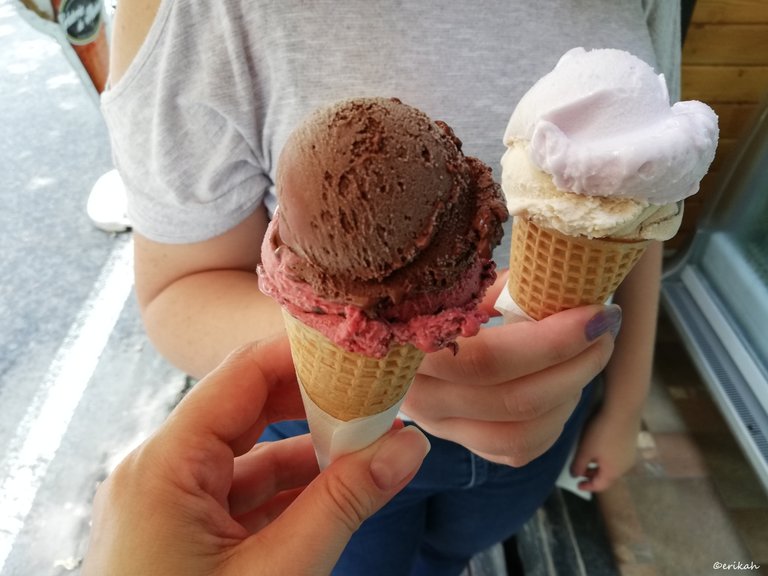 Strawberry and chocolate? Or the other one that I can't remember what it was anymore. The young lady had a great variety of flavors you could choose from, my biggest regret was that I could not taste each of them.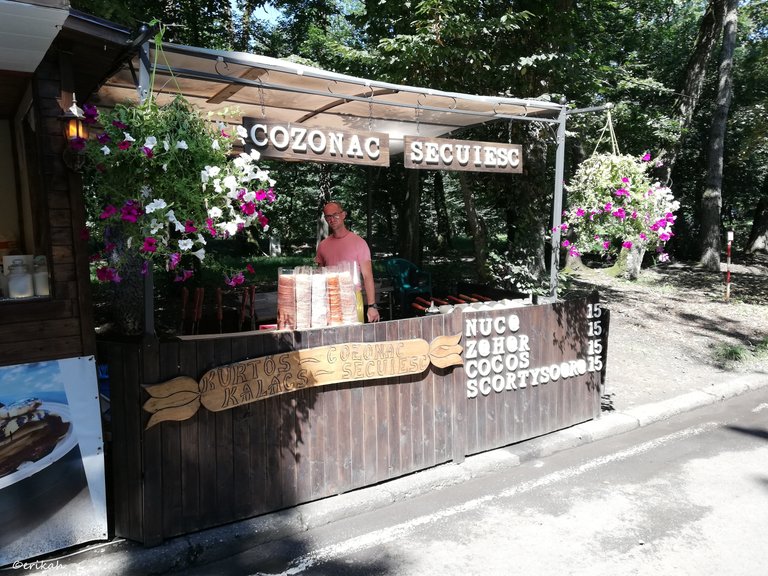 This is something you won't find outside Romania and Hungary (I think). It's called kürtöskalács, which translate in horn cake in English.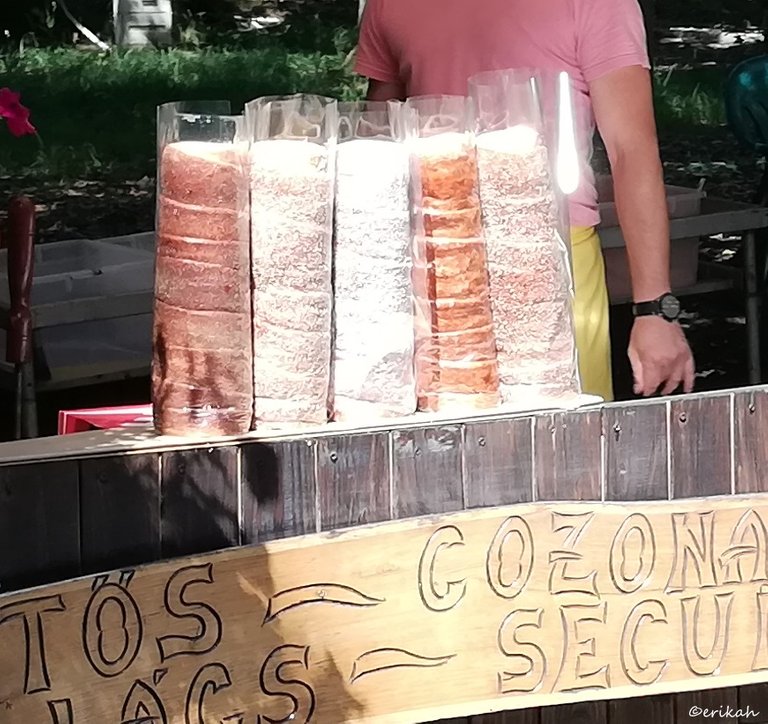 It is a sweet that you must try if you are in these countries. It's something unique you never had before. It's sweet bread with caramelized sugar, or grated coconut, or walnut.
Kürtőskalács (Hungarian: [ˈkyrtøːʃkɒlaːt͡ʃ] (About this soundlisten); sometimes improperly rendered as Kurtosh Kalach; Romanian: Colac/Cozonac secuiesc; German: Baumstriezel) is a spit cake specific to Hungarians from Transylvania, more specifically the Székelys. Originally popular in the Hungarian-speaking regions of Romania, more predominantly the Székely Land, it became popular in both, Hungary and Romania. The first written record dates back to 1679 and was found in the village of Úzdiszentpéter (now Sânpetru de Câmpie), while the first recipe appears in a manuscript cookbook dated in 1781. Earlier a festive treat, now it is part of everyday consumption. In Transylvania, a similar pastry to Kürtőskalács is Baumstriezel, originating from the Saxon communities. source
This spit cake has a long history and I'm very glad it survived the tough years from 1679 till today.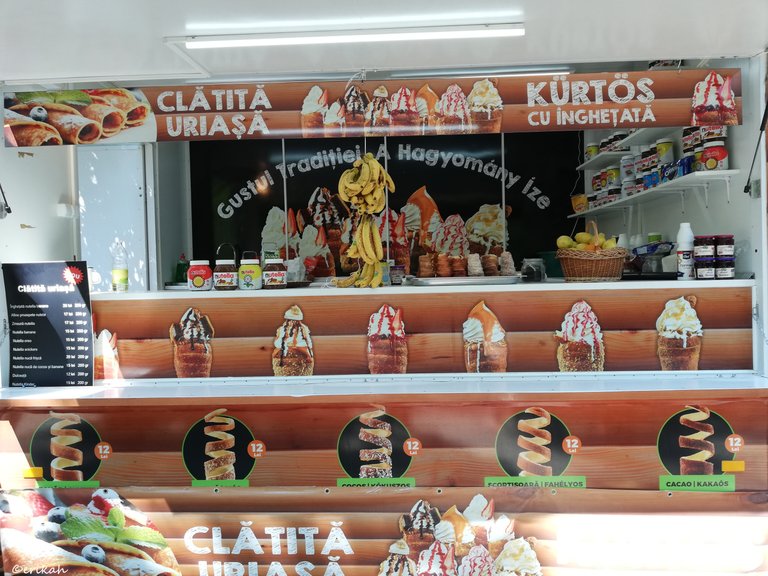 This vendor made a 2 in 1 product, merging the horn cake with ice cream. I was thinking of giving it a try but the price was as high as the calories in it, so simple ice cream looked like a smart option.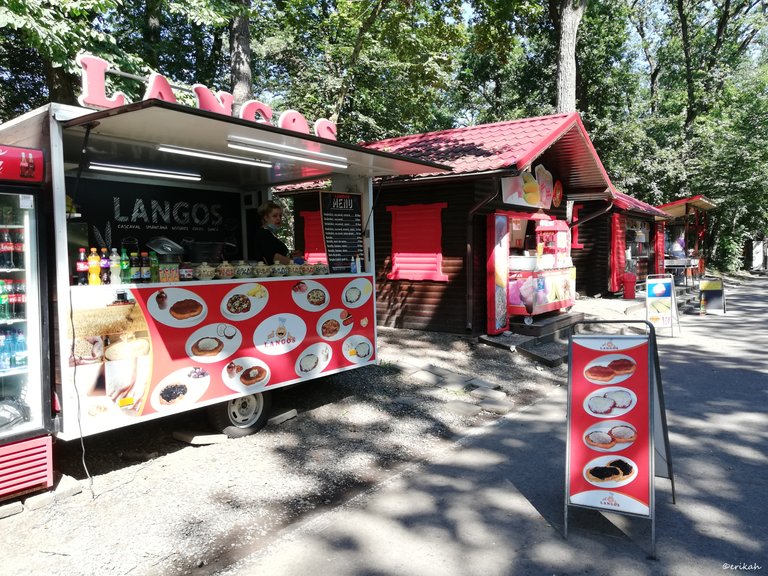 Lángos, a deep fried dough is another Hungarian food specialty that you must try if you're in Transylvania or Hungary. When I was a kid, you could only find a few varieties, now the offer is endless. You can have it with sour cream and grated cheese plus garlic if you like, nutella, nuts, cocos, jam, sausage, ham, cabbage, cottage cheese, you name it.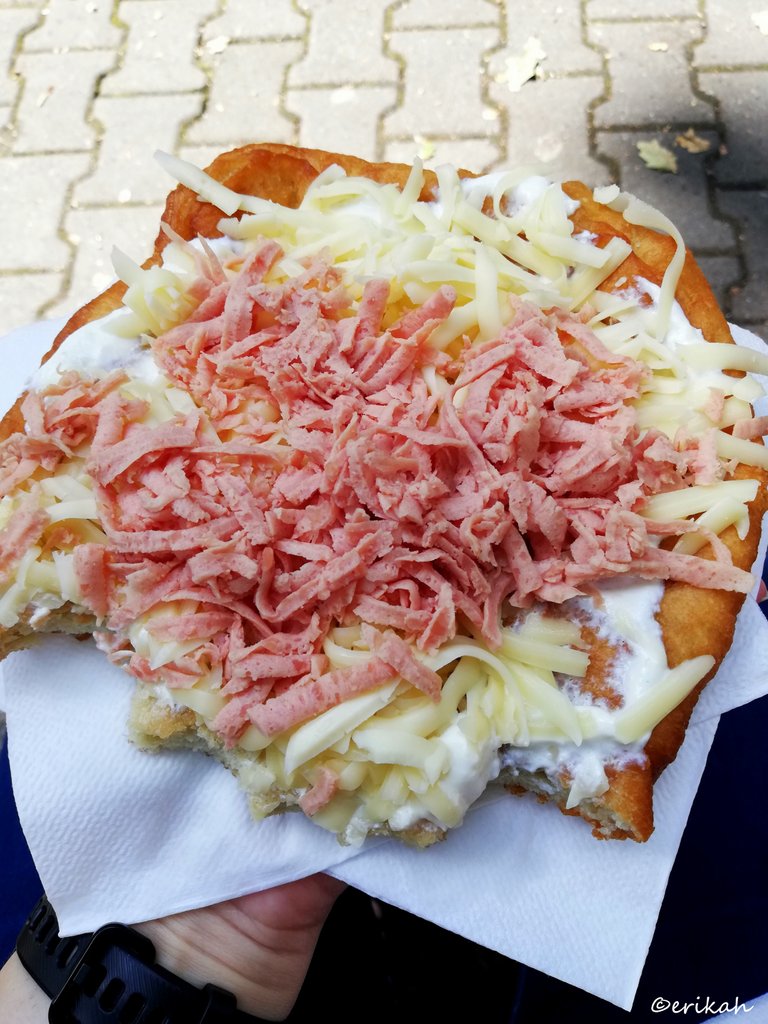 I had one with sour cream, grated cheese, ham and garlic, it was heavenly good.
The name comes from láng, the Hungarian word for flame. The early-15th-century Glossary of Beszterce, the most ancient currently known Hungarian "dictionary", reveals that the ultimate ancestor of flat breads was the panis focacius attributed to the Romans (of which derives also the Italian flat bread called focaccia). In ancient Rome, panis focacius was a flat bread baked in the ashes of the fireplace (cf. Latin focus meaning "fireplace"). The modern lángos, despite its name, is not prepared near an open flame but rather by deep-fat frying, and among Hungarian foods it is instead the pogácsa which preserves the connection, both etymological and culinary, to the ancient panis focacius. source
For those who don't know anything about the history if Transylvania, it was once part of Hungary and after the Treaty of Trianon, signed in Versailles on 4 June 1920, Transylvania had become part of Romania. That's why there are Hungarians in Romania and the cuisine is mixed.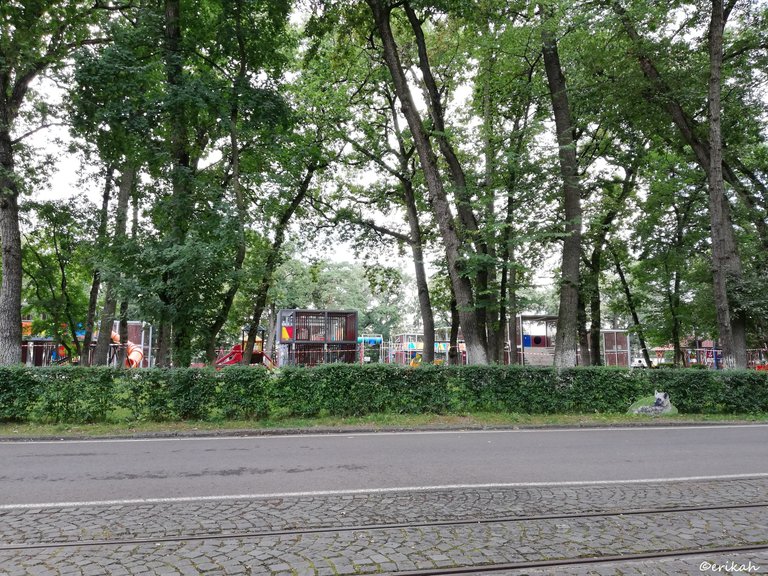 On the left side of the road there's a huge playground that was closed at the time of my visit, due to the pandemic.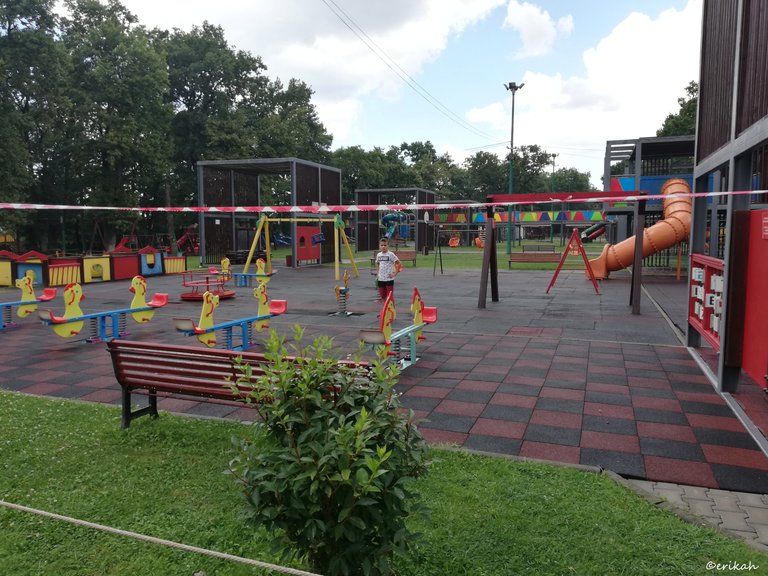 Even if you're not a zoo fan, you can spend a nice day at this place, enjoying the good food and the park.
Please feel free to check out my first four posts about this zoo and stay tuned for the next one.

Check out my latest travel posts: