Apart from having a lot of fun watching animals, the zoo can teach not only kids but adults as well a lot about animals. As I said before, this zoo is in Targu Mures, Romania, a city in Europe that has four seasons, so there are no exotic animals running around here. The only chance to see them is the zoo.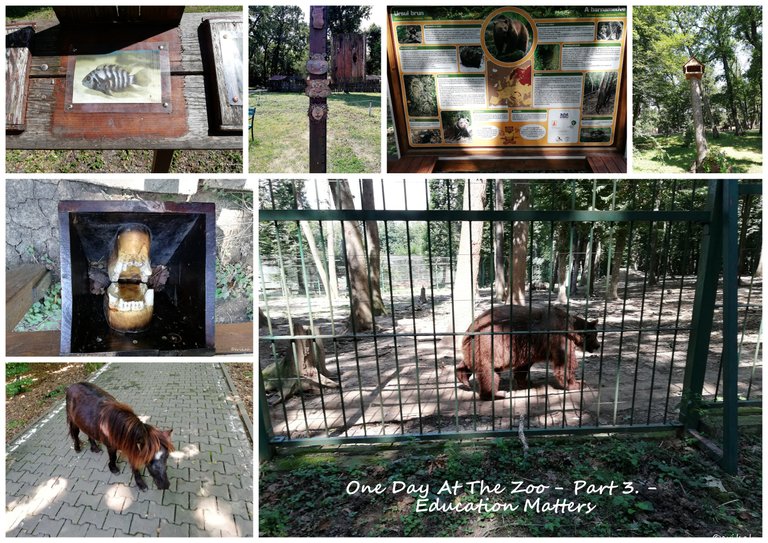 Education starts at a very young age, most of the time with with plush animals, storybooks, cartoons, animations but then comes real life and at some point kids need to learn that a bear is not a toy, a wolf is a predator and snakes can kill you. The other important thing they need to learn is respect and care for animals. They need to learn to protect them as well. The sooner they learn these things, the better.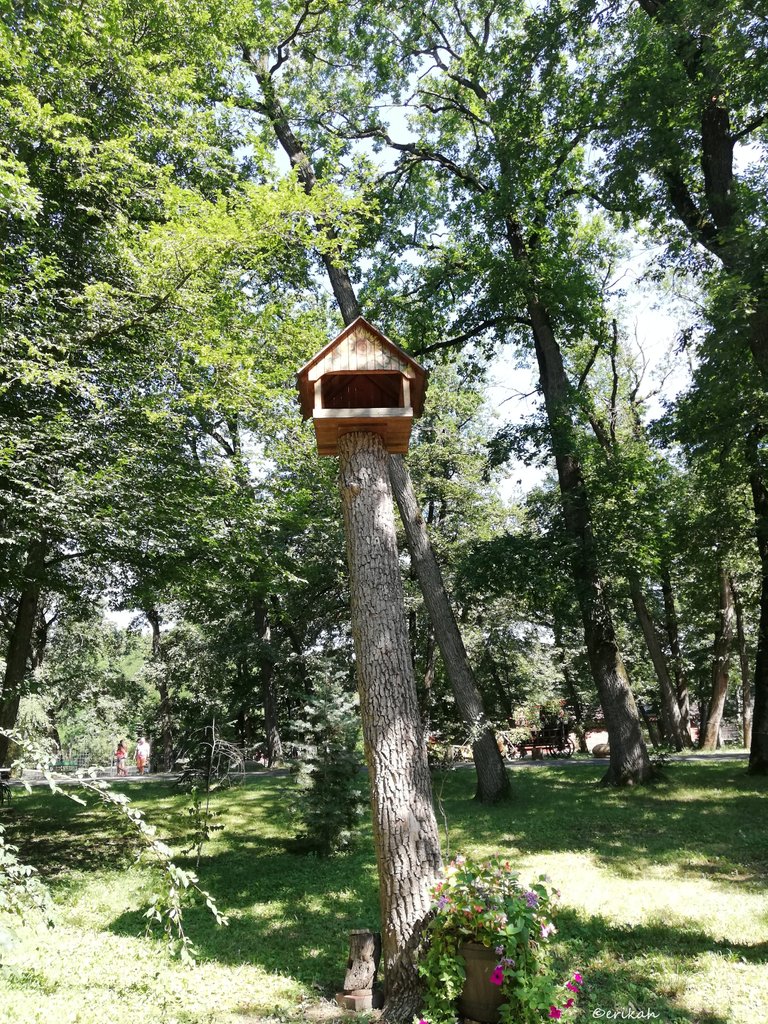 Learning, Educating
There's this bird house for example, set up by the zoo to host birds that are not caged. it's a shelter for them, a place to feel safe at.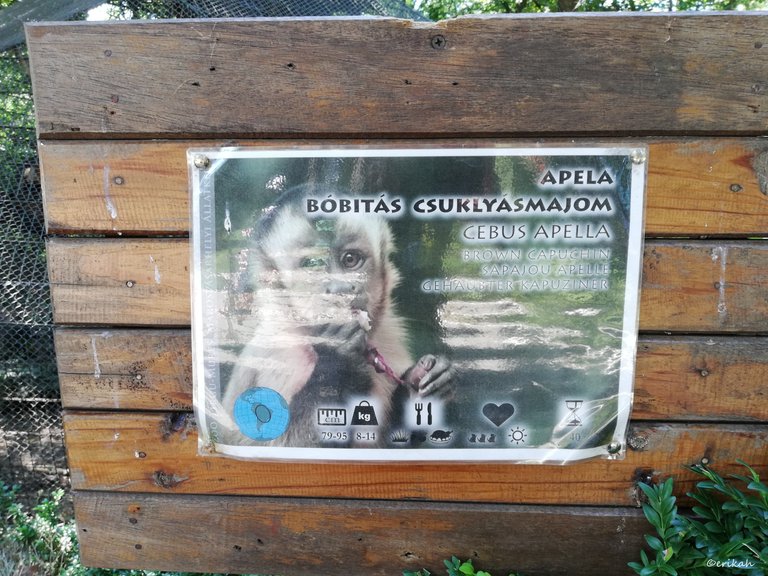 Each and every cage has a label next to it with the name of the animal it hosts, written in several (six to be precise) languages, along with a few important detail you should know about the animal, like height, weight, eating habits and so on. This is helpful for parents (and not only them) as the kids' first question is what is that? You can read the details and learn yourself.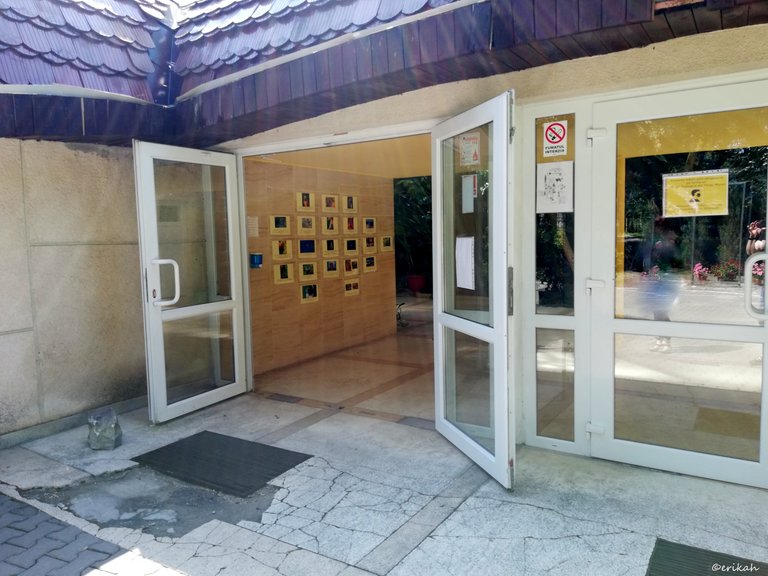 This is the entrance to the monkeys.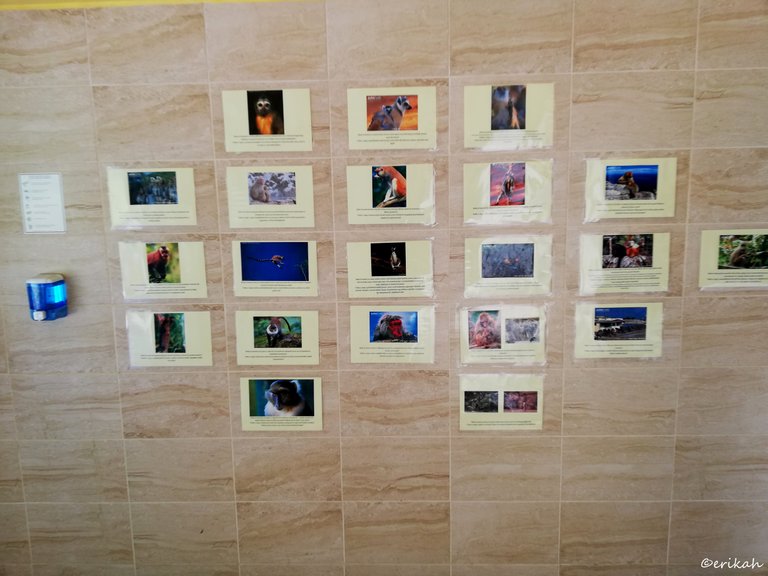 On the wall there's a photo and description of each and every resident of this place.
The Hardest Job
Monkeys are fun, I love them very much and am always happy to see them. I was thinking of taking a bunch of photos but I could not be more wrong.
Look at these photos. Believe me, I tried, tried and tried again.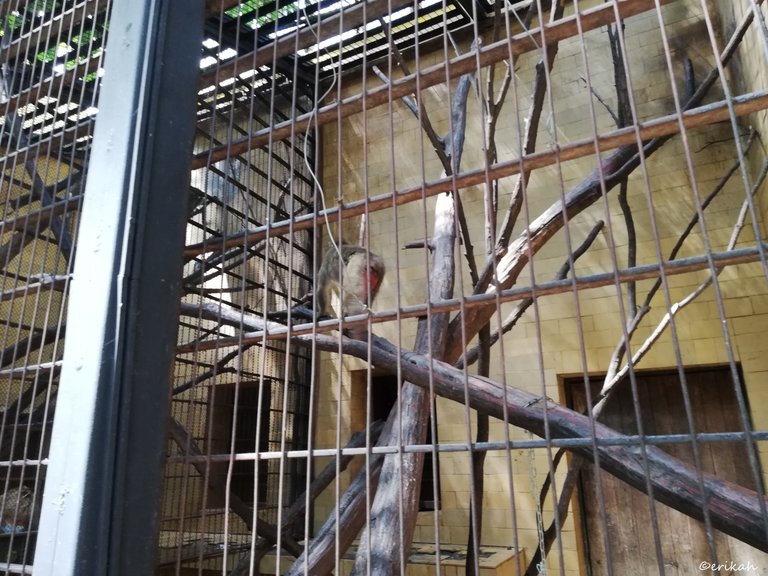 My dad once told me small kids and animals are the hardest to photograph as you can tell them to stay put but they don't understand, don't care. This is why I got some crappy photos at the monkeys. The truth is, the caretakers were cleaning the cages and the monkeys were making such a big noise. I can't tell if they were excited or annoyed by the caretakers. They were running around like crazy, jumping up and down with an unimaginable speed. I guess I would have needed a professional camera that can take tons of photos per second.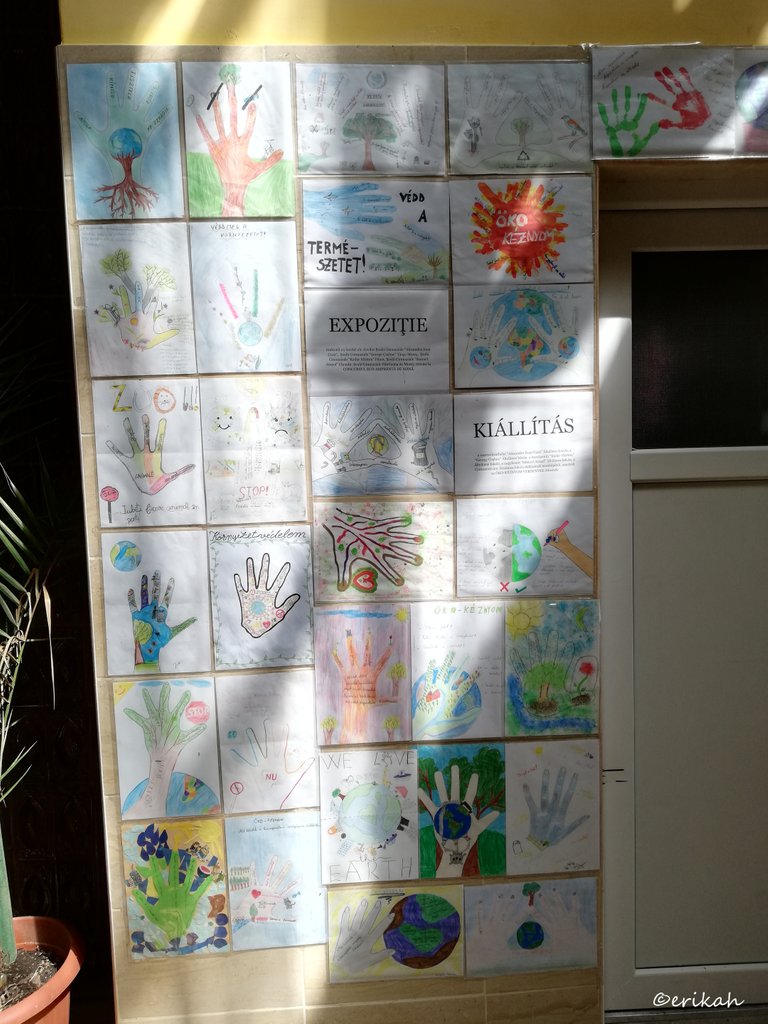 Let Them Participate
This is an exhibition of drawings made by kids. It's called eco handprint and has been made with the participation of the kids from five elementary schools.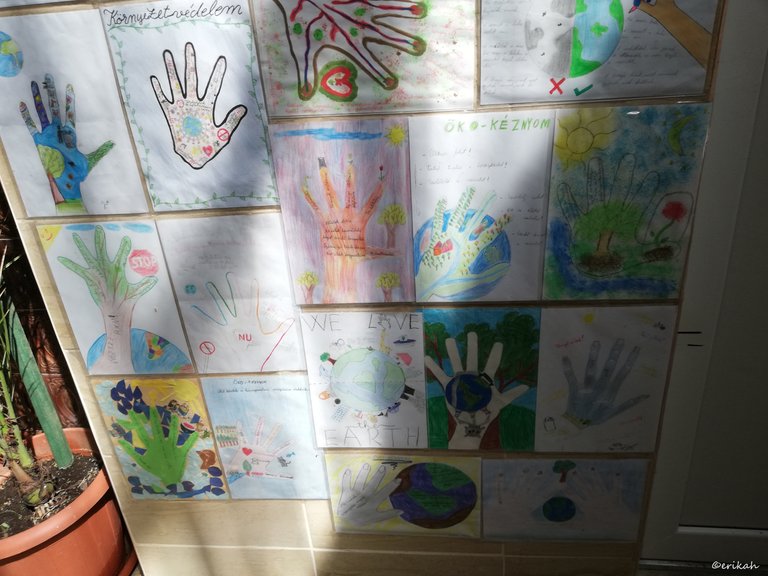 I find this a very good project, a valuable lesson to learn and a very good incentive for those young aged kids. Imagine what it means to them to tell people their drawing is on display at the zoo.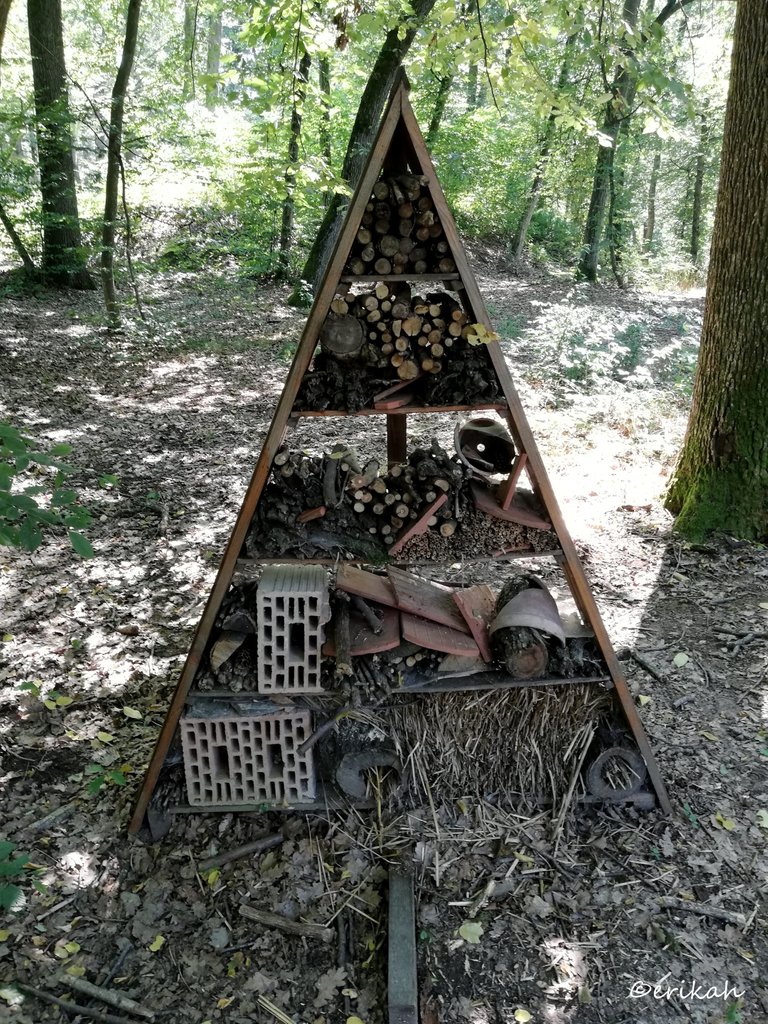 Let It Grow Campaign
This is an insect hotel. The definition may look funny as well as the hotel, the construction but it's a serious thing, this is no joke. Insects need a place in order to exist, to reproduce. There are bricks, wood, wooden sticks here insects can use. The perfect environment for them, natural I may say as that's where they live. This is a campaign to tech people how important insects are for nature. Each of them has their role, we just don't know it.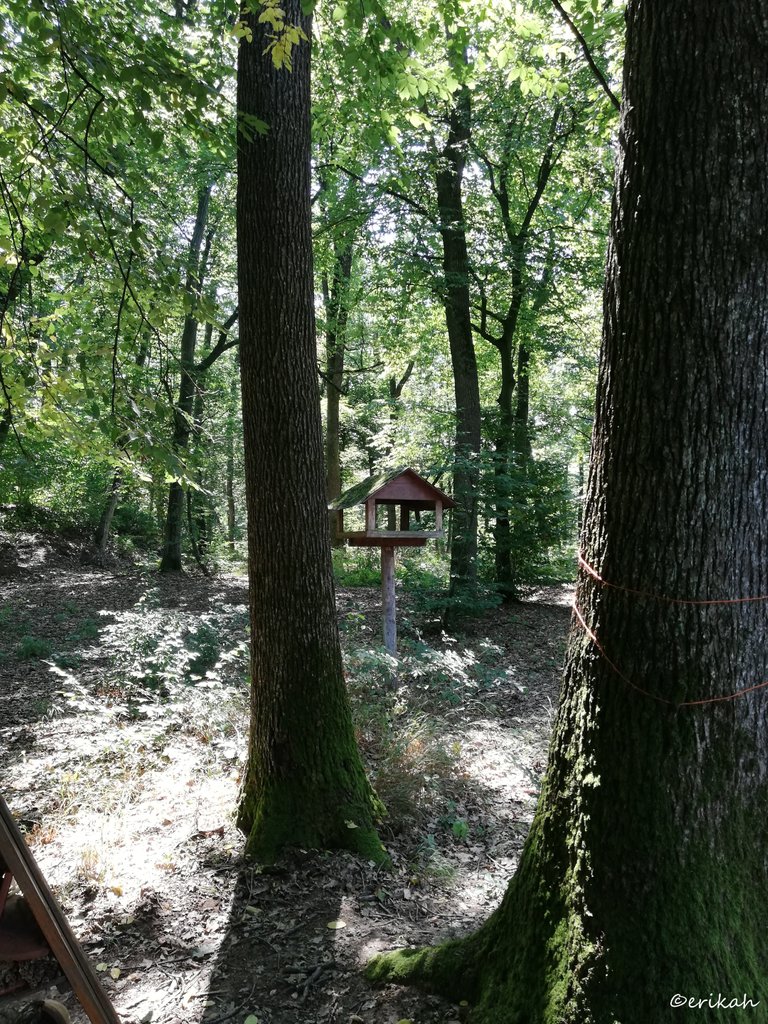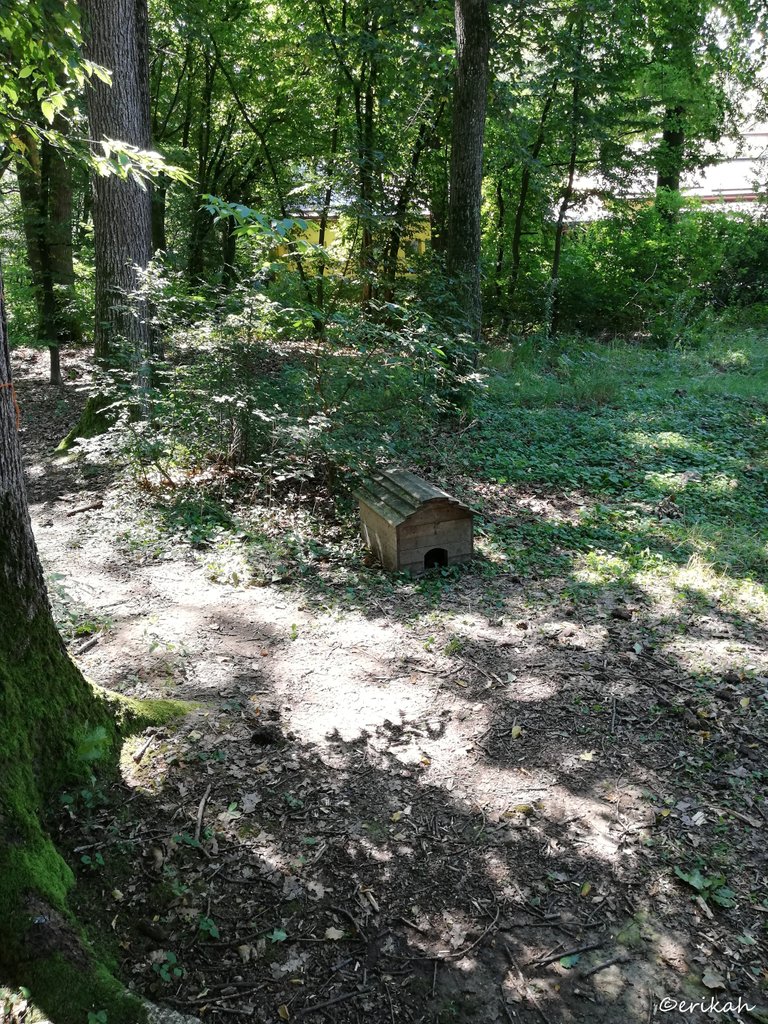 Two more bird houses for those in need. At the time of my visit, there were no birds in the house but that doesn't mean they don't live there.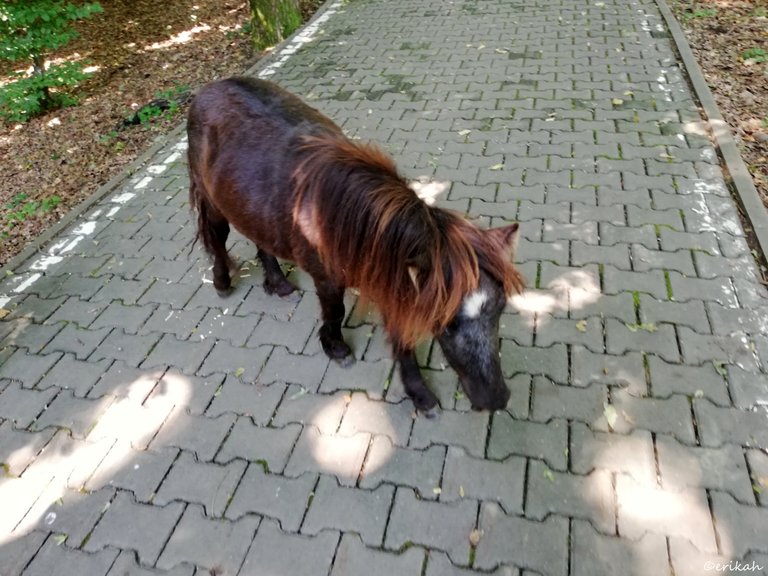 This is a zoo, all of the animals are locked up but this guy was lucky, he (or she?) was walking around free, for the joy of the kids. It's a harmless pony who was bored.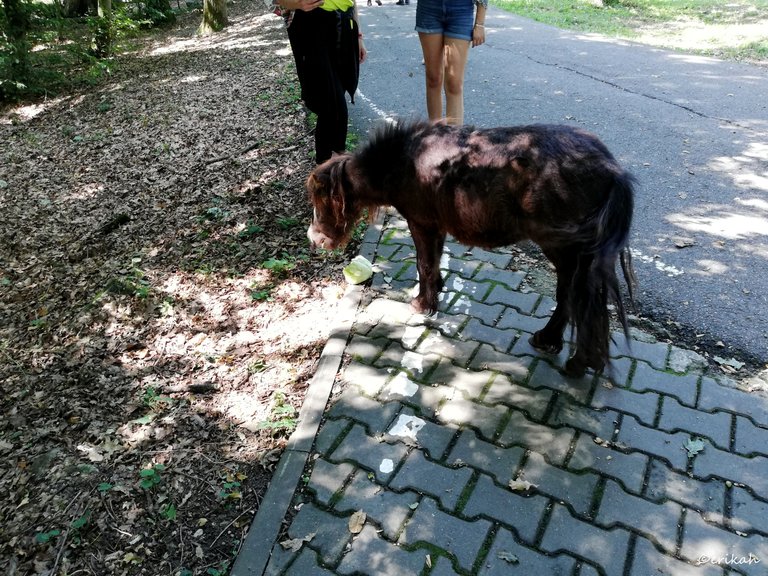 At some point a worker came with a wheelbarrow full of vegetables and threw this little fella a cabbage. I said at the beginning of my post that kids need to learn that some animals are dangerous but it is a good thing that they can play with this pony.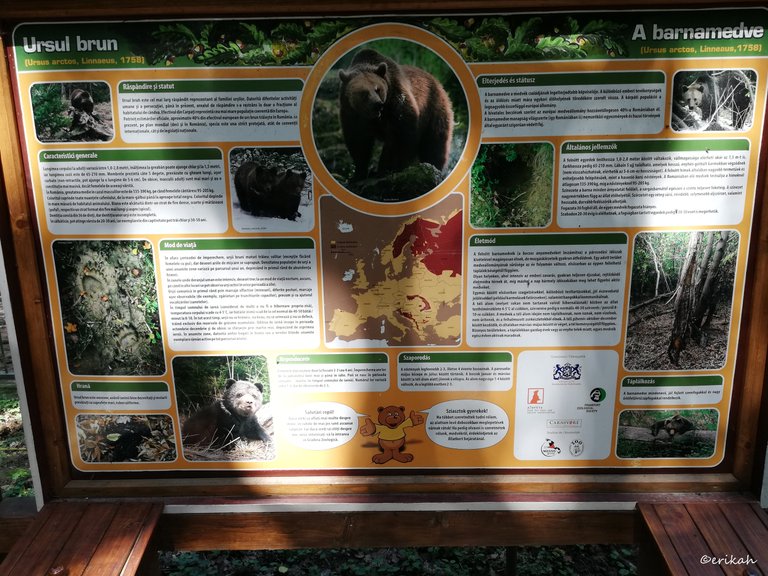 There are a few brown bears in the zoo, I'm going to show them to you next time and tell you what they did, how they welcomed us, visitors.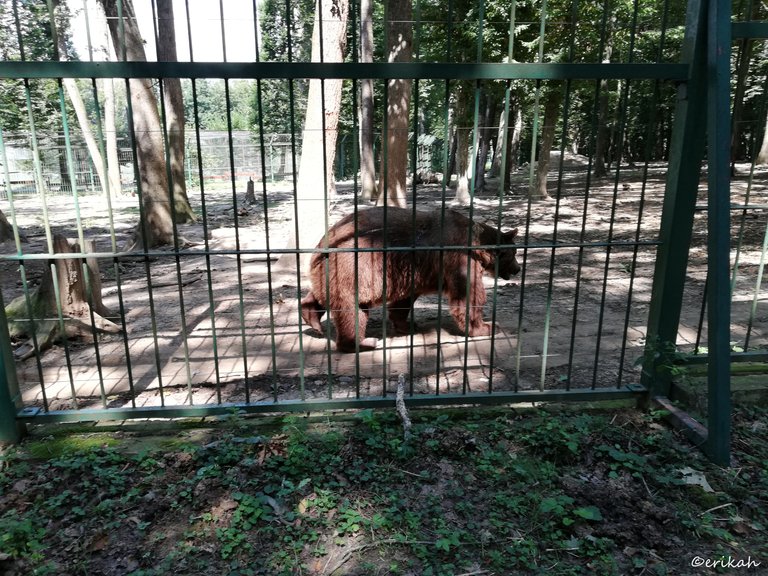 But now I'd like to show you this board with all the necessary information you should know about the brown bears, like prevalence and status, general characteristics, lifestyle, reproduction, nutrition. There's also that map illustrating where they live.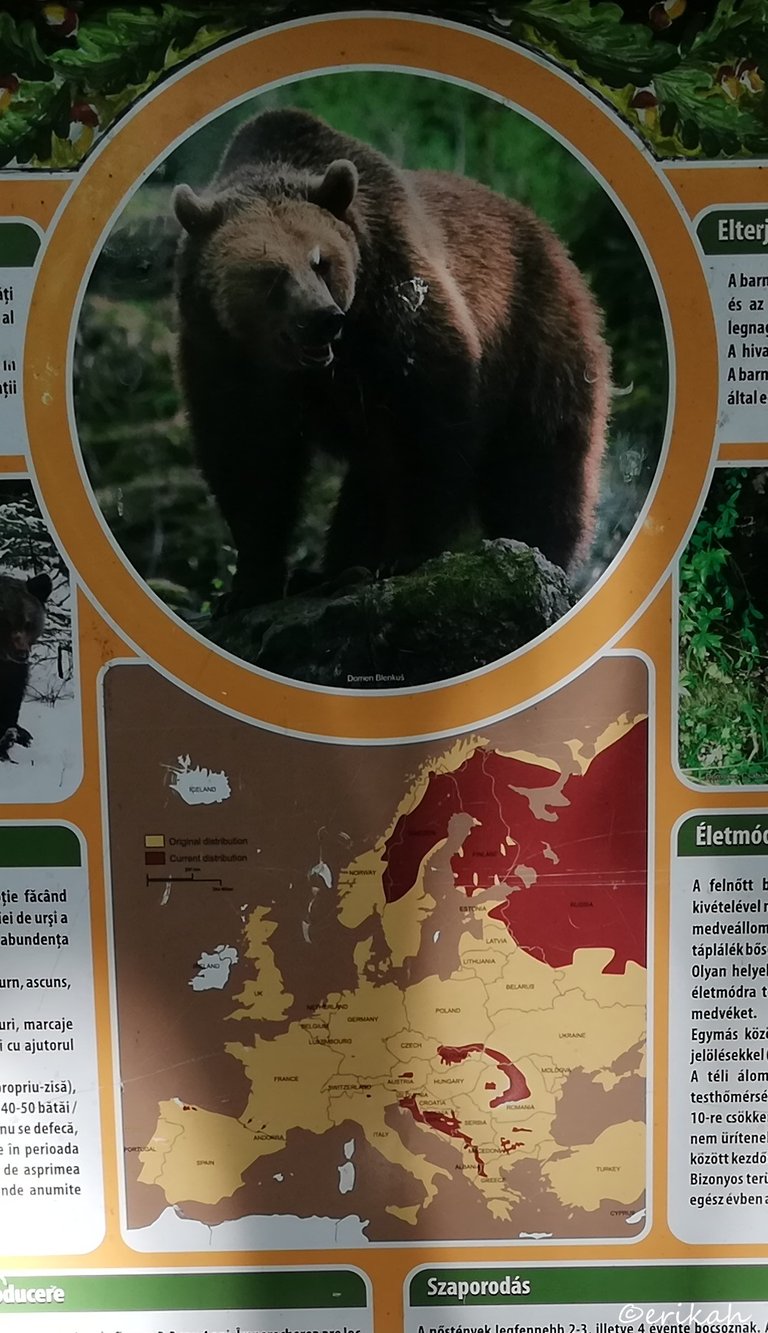 Bears In Romania
This is a cropped image to show you the map. As you can see, Romania has a brown region, meaning there are brown bears in the Carpathian mountains. I know the situation very well as these bears, no matter how cute they may be, are a huge problem for my country. Bears are protected, which is good but unfortunately the damage they do is enormous. In many occasion these huge bears are attacking not only livestock but humans as well.
There has been an attempt to relocate them. There has been a number of bears that the Ministry of the Environment has thought would give away to EU countries but no one wanted them.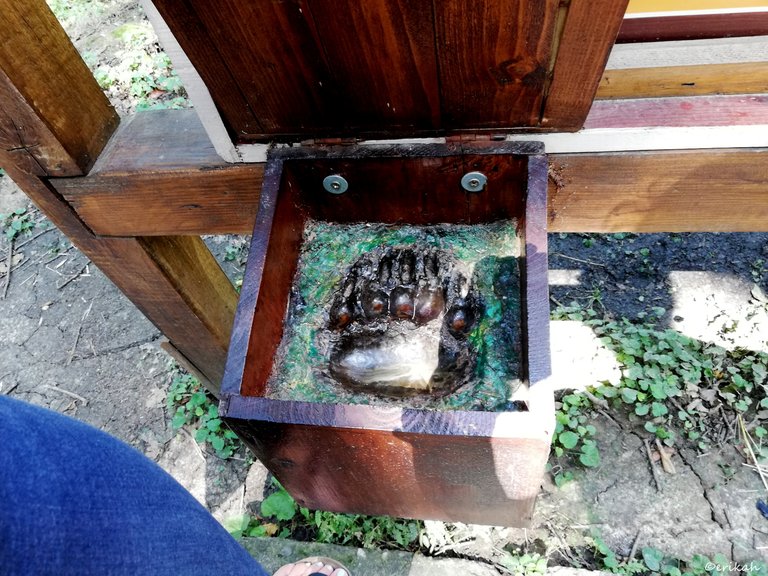 In front of this board, there were two wooden boxes. Lifting the top of the boxes you could see the paw of a bear in one of them and the teeth of the bear in the other one.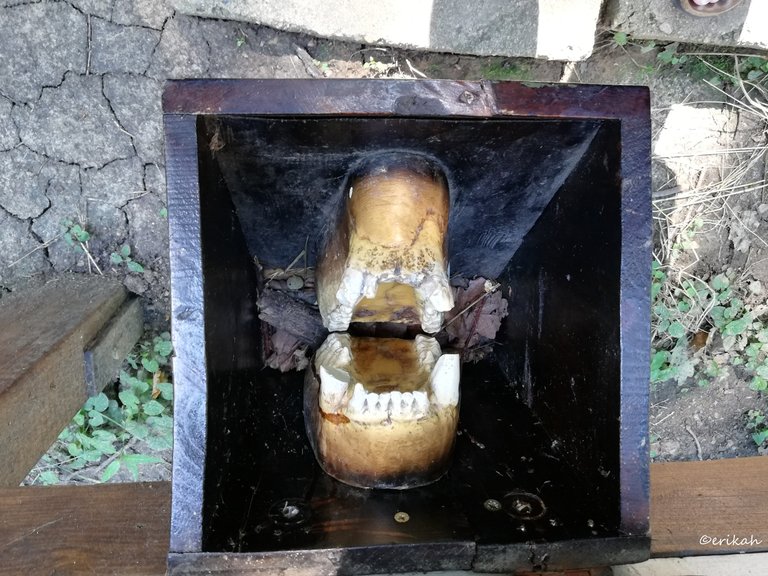 Kids loved it, a bunch of them were playing here with these boxes, especially with that in which there were the teeth.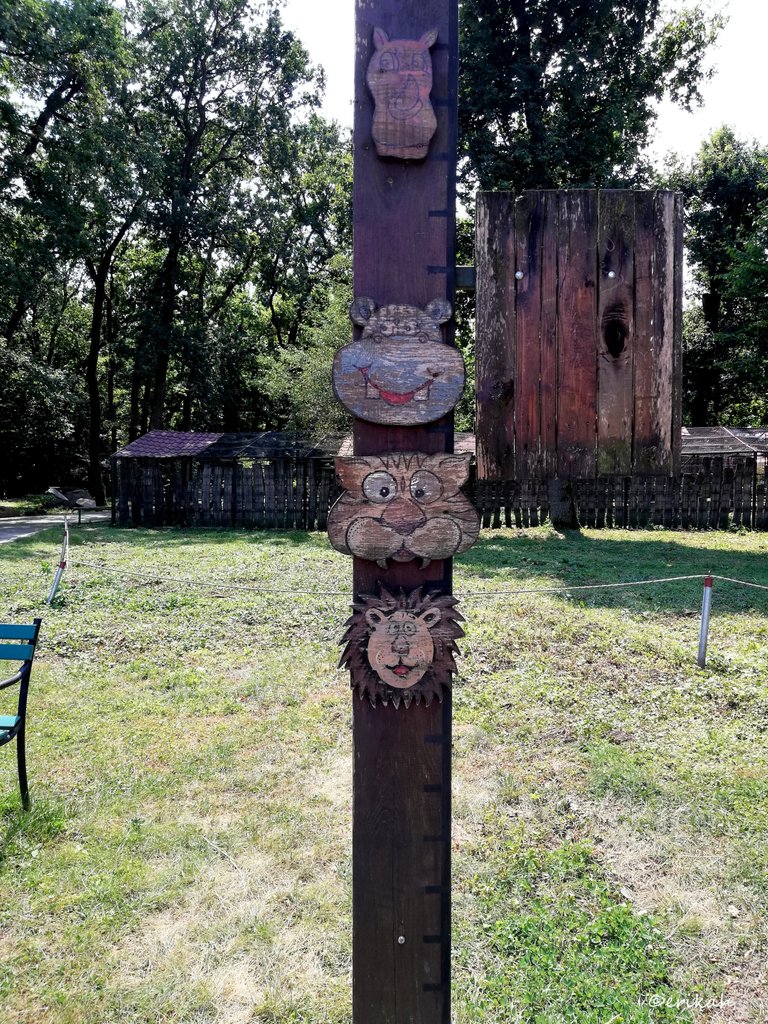 How Tall Are You?
As I've mentioned before, this zoo is special, different from the others by paying attention to kids. This is a wooden log with a few animal faces made of wood, where you can see how tall you are. I believe it's a fun way to attract and teach kids.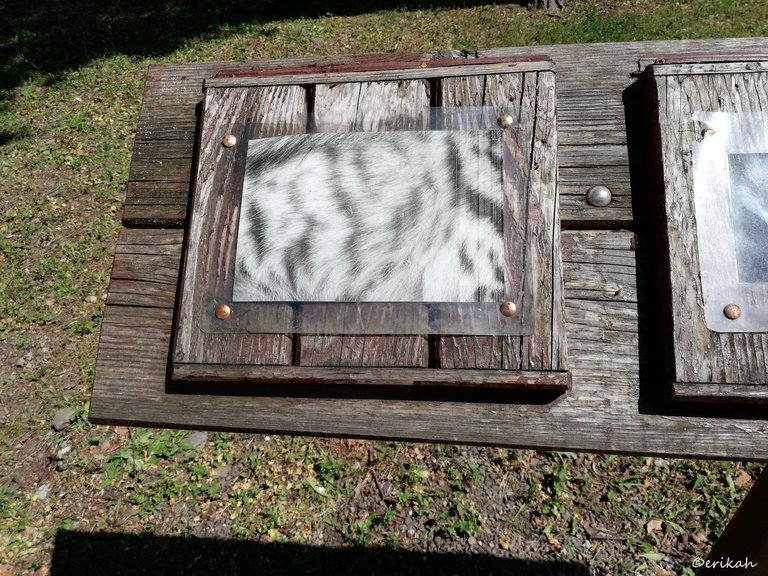 Guess What Animal Is That
Here's another tool to teach kids, which is also a fun game. There's a photo on top of the wooden top. You have to tell what animal it is and then you can check if you're right, by lifting the wooden top.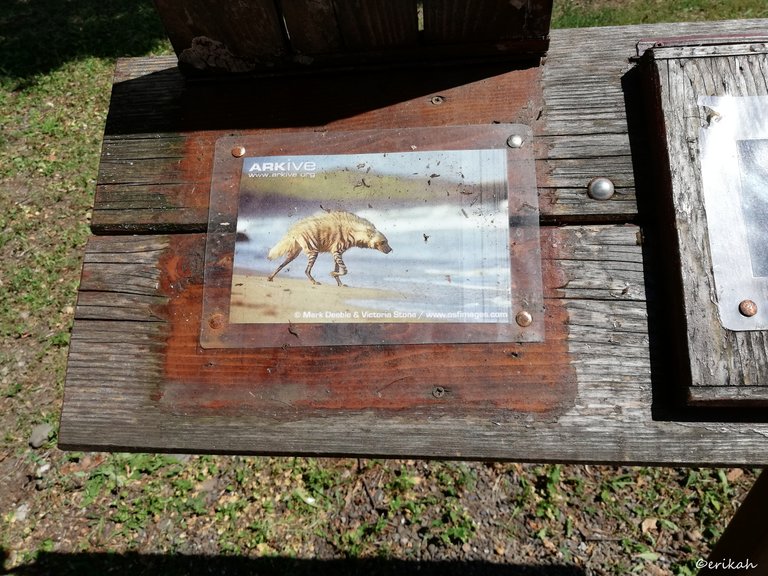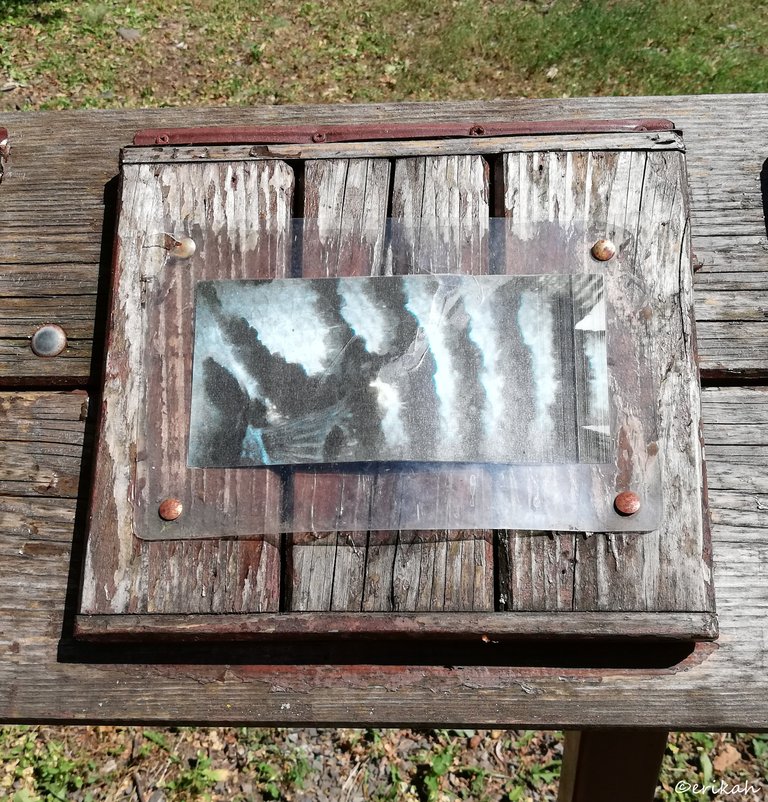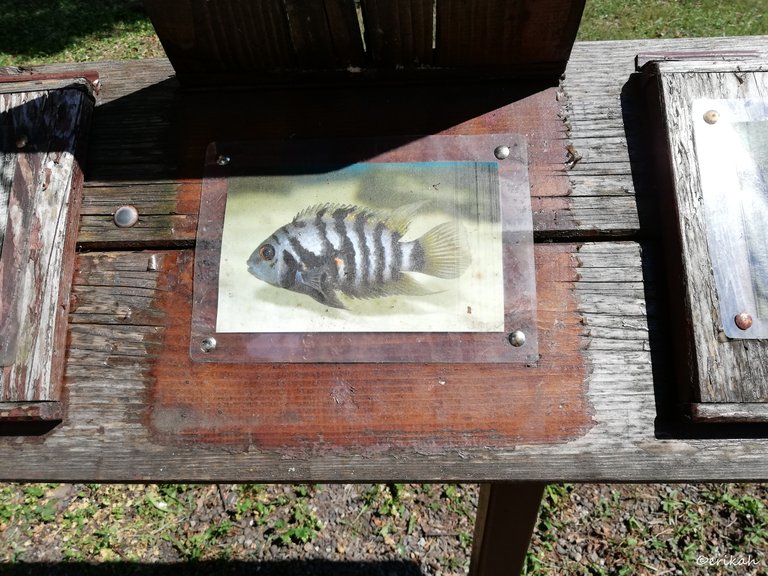 Please feel free to check out my first two posts about this zoo and stay tuned for the next one as it's going to be interesting and fun.

Check out my latest travel posts: