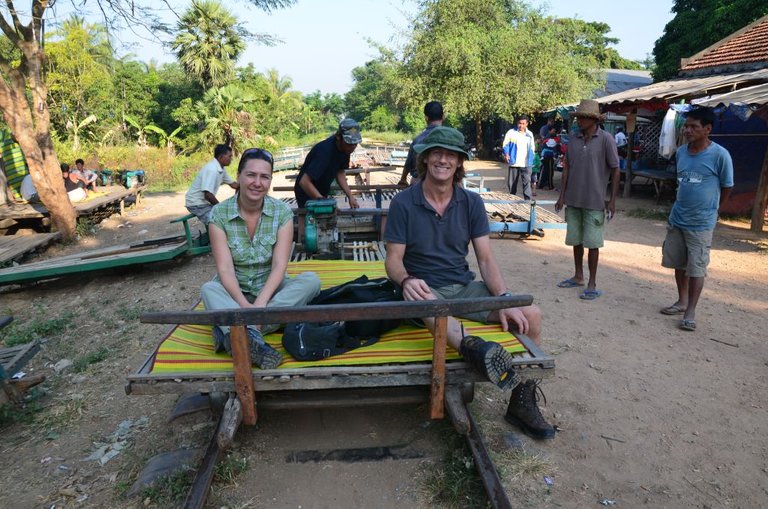 In Battambang in Cambodia there is the bambootrain.
It is more reminiscent of a draisine than a train.
It consists of two axes and a platform made of bamboo.
The whole thing is driven by a small motor.
Up to 30/40 km / h are possible.
It used to be used to transport goods, especially in the rainy season.
The journey is 15 km and takes about 30-45 minutes.
At the terminus, the train is turned around and then it goes back again.
The line is single-track and when two trains meet,
one must be dismantled so that the other can continue.
It is really fun!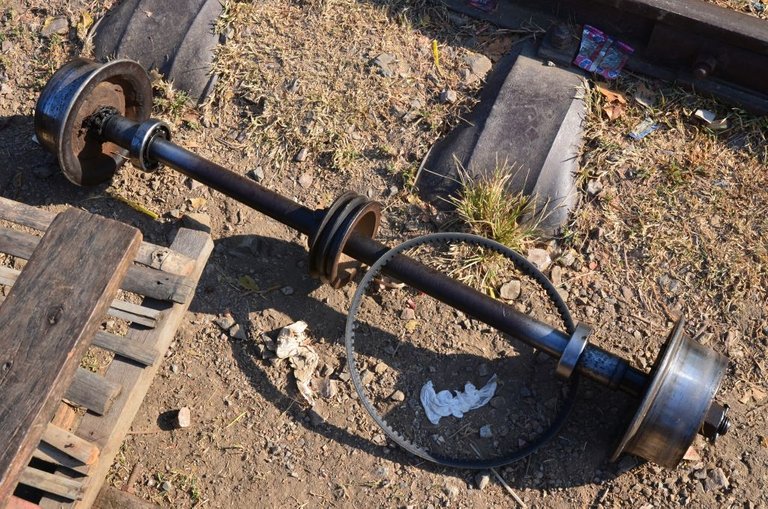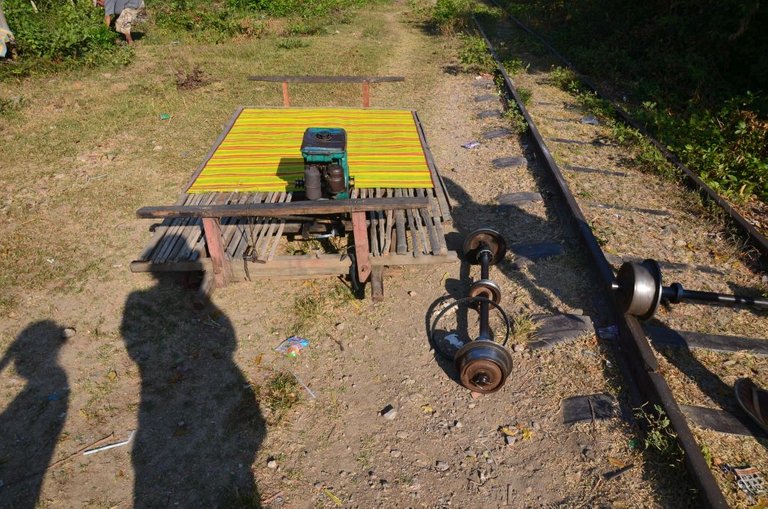 In Battambang in Kambodscha gibt es den Bambuszug.
Er erinnert eher an eine Draisine als an einen Zug.
Er besteht aus zwei Achsen und einer Plattform aus Bambus.
Angetrieben wird das Ganze von einem kleinen Motor.
Bis zu 30/40 km/h sind möglich.
Früher wurden vor allem in der Regenzeit Waren damit transportiert.
Die Fahrt geht über 15 km und dauert ca. 30-45 Minuten.
An der Endstation wird der Zug umgedreht und dann geht es wieder zurück.
Die Strecke ist eingleisig und wenn sich zwei Züge entgegenkommen,
muß einer abgebaut werden, damit der andere weiterfahren kann.
Es macht wirklich Spaß!