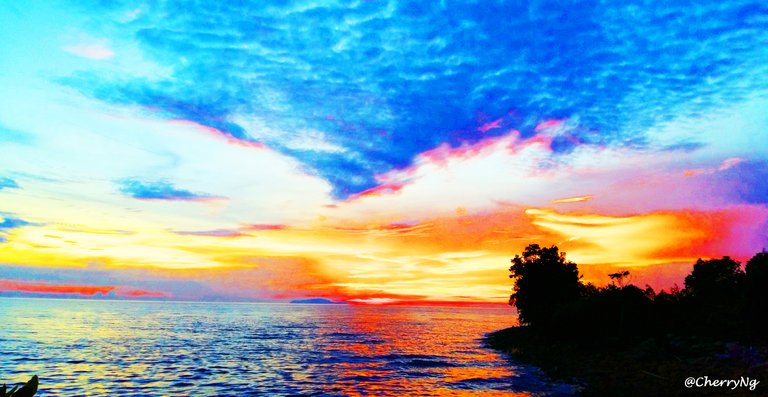 Hello my dear friends!
How had you been today? Wishing you stay safe and heathy always.
Today I would like to share with you a romantic sunset view café in Pontian, Malaysia. This cafe is located at Rambah River, Pontian Kecil. Other than Pontian Crown Plaza, this café is another good spot to see sunset in Pontian while having dinner in the beautiful café.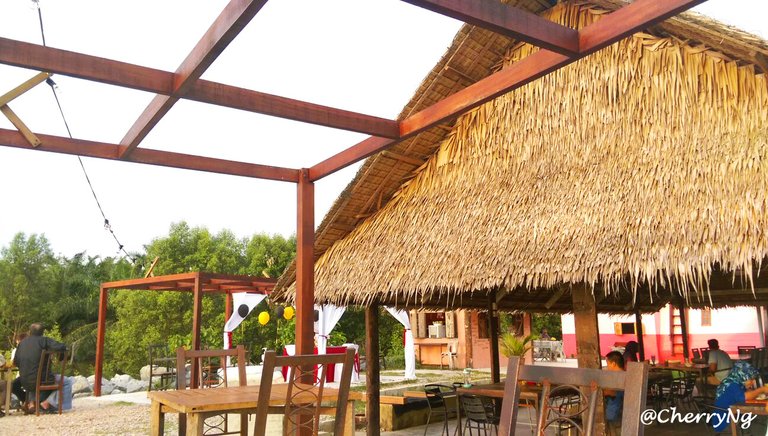 Why it is unique and significant? One of the attraction is the café was built by Attap palms dwelling and traditional construction method, it bring out Balinese mix Malay architectural style.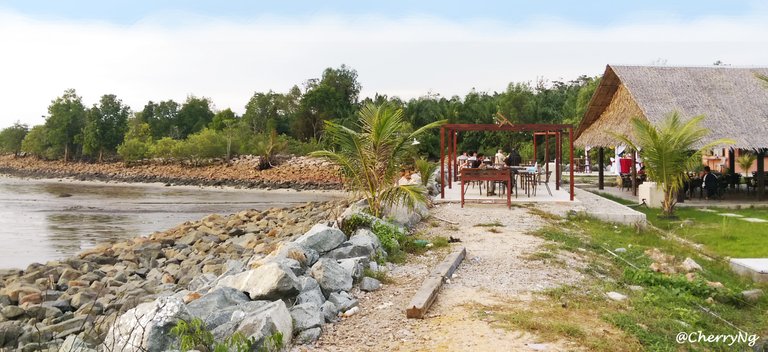 The café is located at the connected junction of Rambah River and Melaka Strait Sea. There are many big rocks and stones along the seaside as border.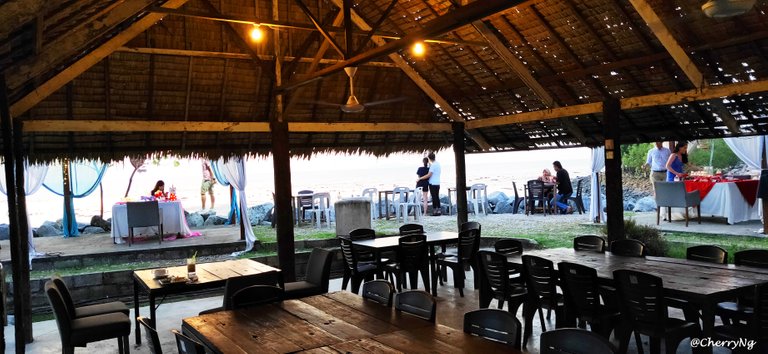 The café owner is creating the ambience of pleasant, relaxing for the eaters to enjoy dinner while viewing the beautiful nature sunset.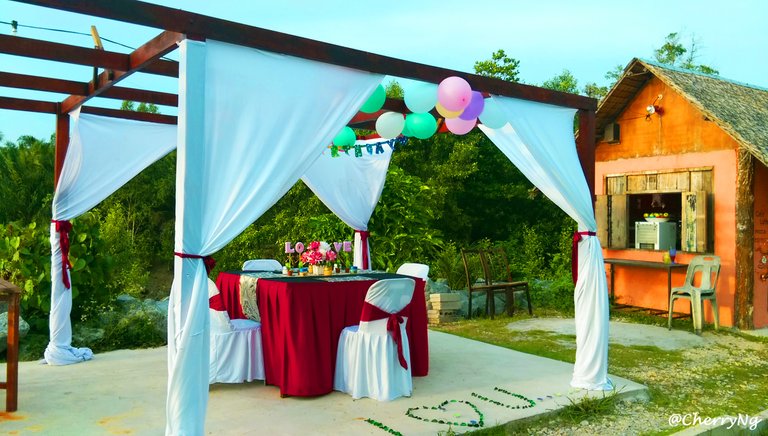 There have several open trellis outdoor dining area for public to book for birthday celebration or couple dinners.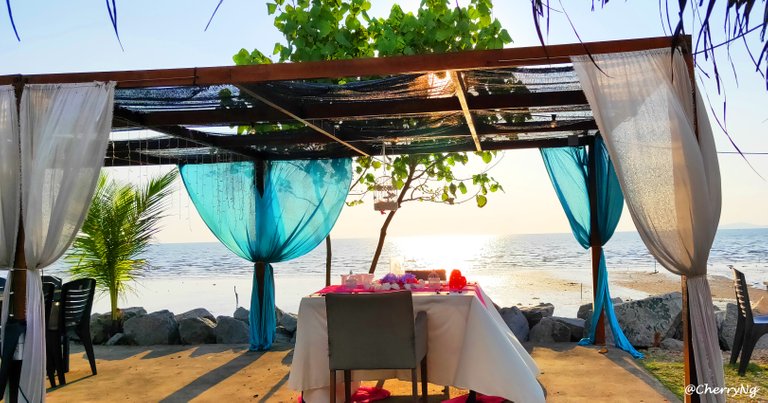 Above is another lovely decoration set up for couple dining area while enjoying stunning seaside sunset views. Perhaps it is a great spot for men propose to his love one.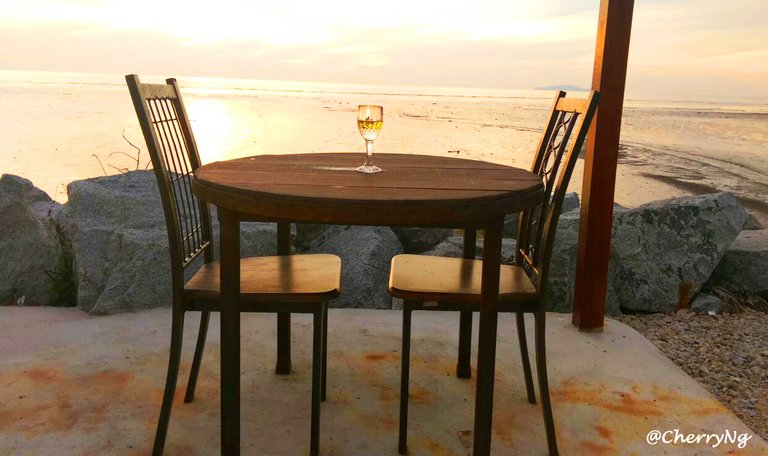 The ambience of café is very pleasant, soothing and romantic which's attracting many couples, families and friends to visit.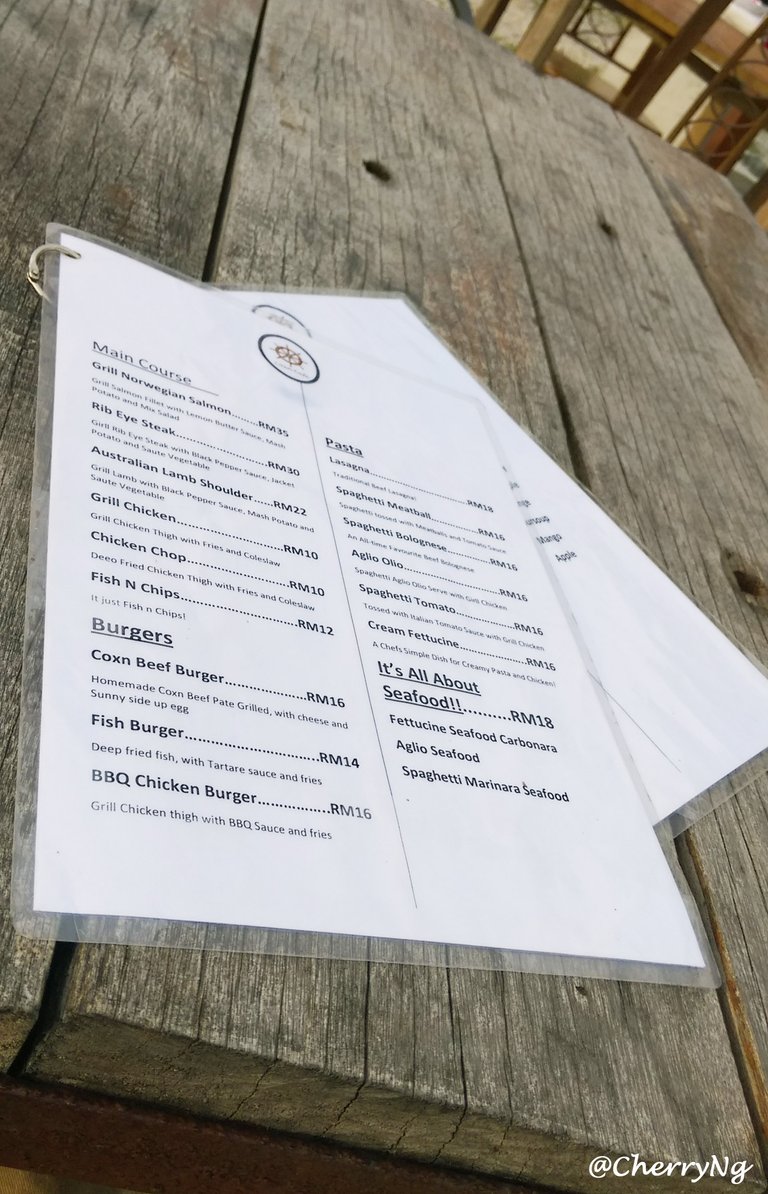 Let me introduce the food menu of this café. They are providing Western cuisine, such as fish and chips, pasta, steaks, chicken chops, fries, burgers and also local cuisine such as Nasi Kampong, Mee Goreng, etc. All are Halal food as the café owner is a Malay guy.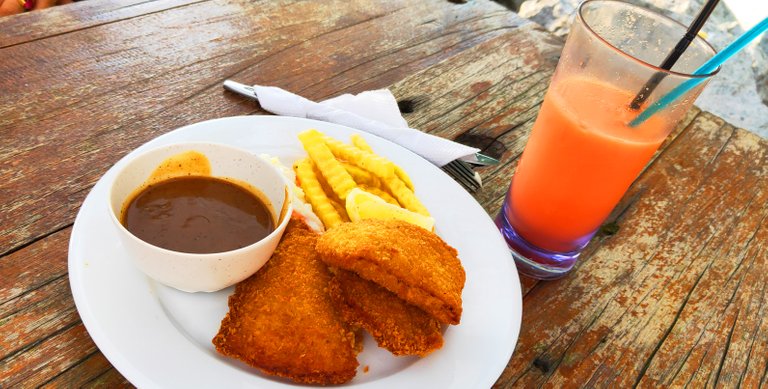 Let's see what we ordered during our visit:
Chicken Chop with fries cost RM10.00.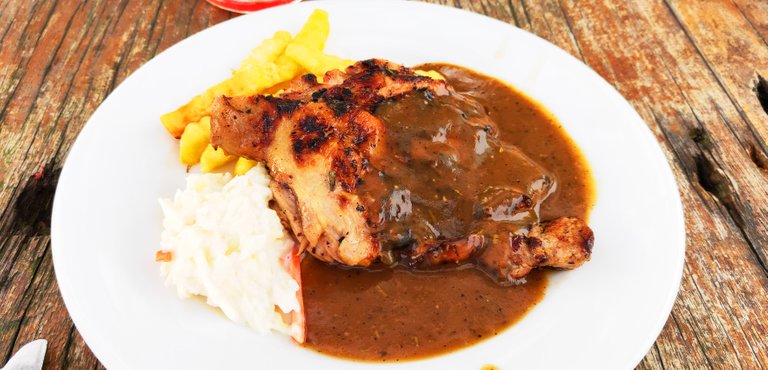 Grill Chicken with fries and coleslaw cost RM10.00.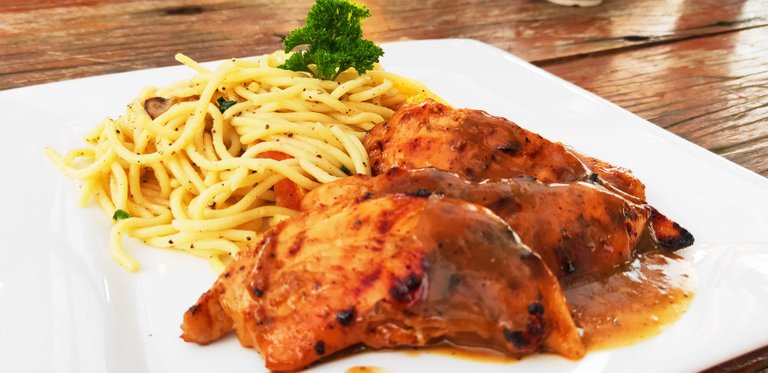 Aglio Olio spaghetti with grill chicken cost RM16.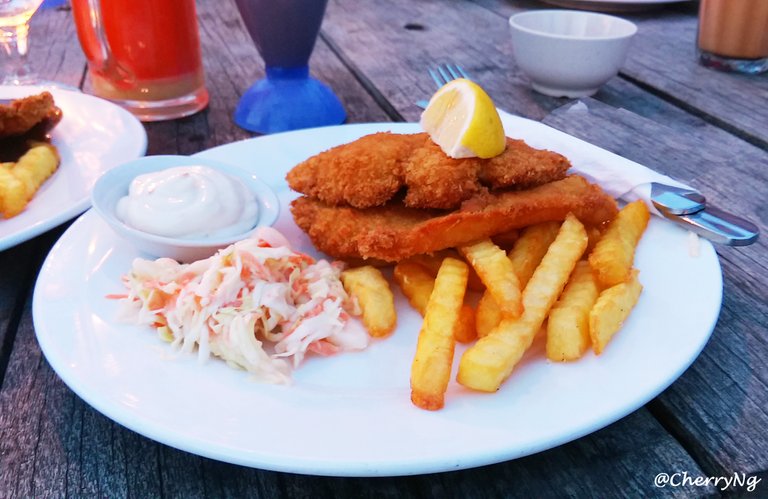 Fish N Chips with cost RM12.
Sadly to say they are not providing any vegetarian meal.
Same as Pontian Crown Plaza, at this spot, we also can see the sun gradually moving down towards the sea water level. The scenery of sunset view is always change and different according to the weather condition.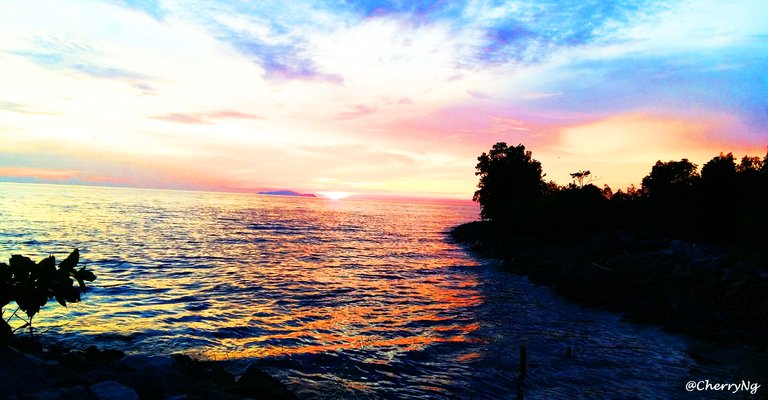 Can you see the opposite small island? The opposite small island is Pulau Pisang. There was tragedy happened last time the fishing boats were overturned and the fishermen were drowned at Pulau Pisang sea water. Therefore no fisherman dare to go to the sea area surrounding Pulau Pisang nowadays.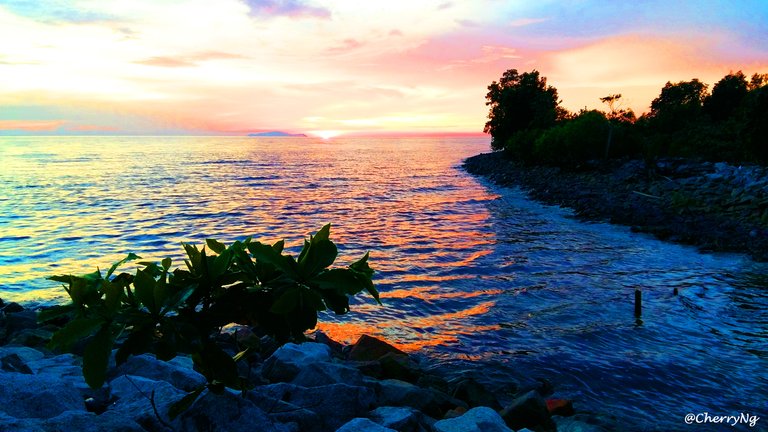 I was lucky to see the sea tide during my visit to the café. The sound of wave and the gentle wind blowing make all worries and annoyance gone.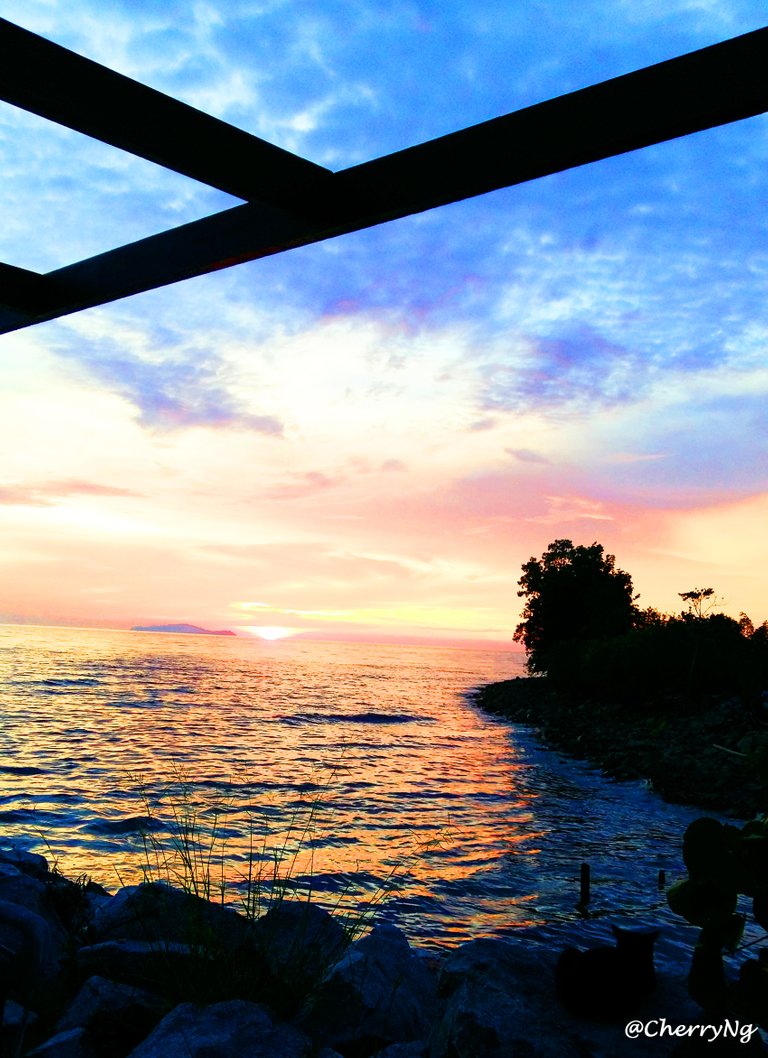 Hope you guys enjoy my sunset café sharing. May you have an enjoyable time with your love one.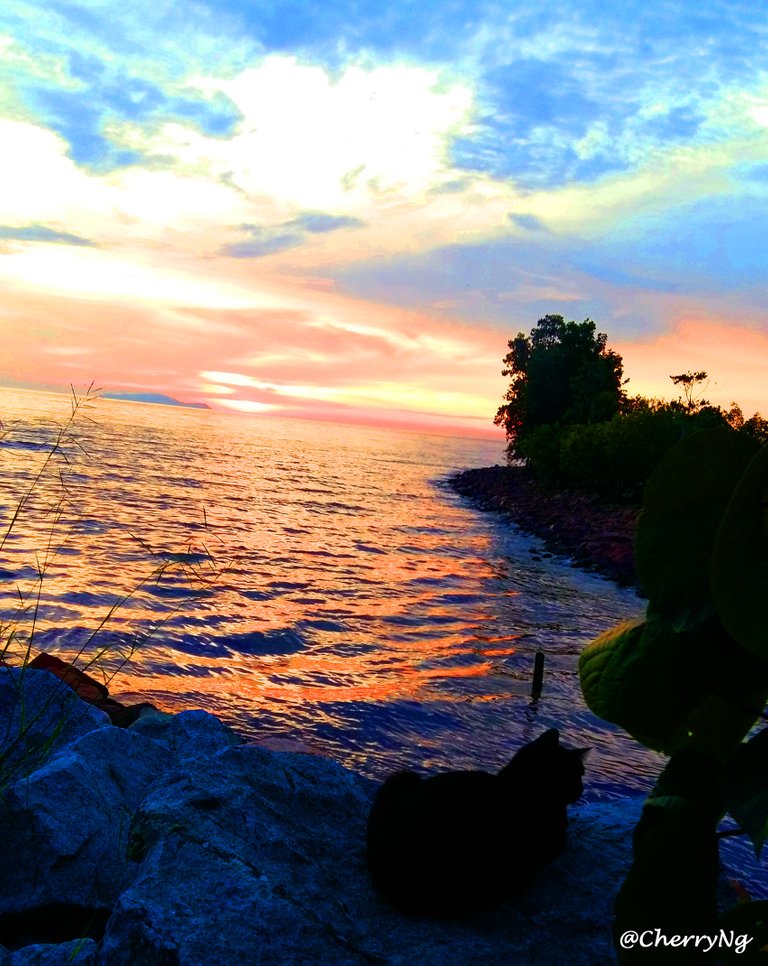 Thank you #MarketFriday by @dswigle.
Thank you #amazingnature by @adalger.