It was a lazy summer walk ...
... trough another small town on one of the many hills in the central part of this peninsula ...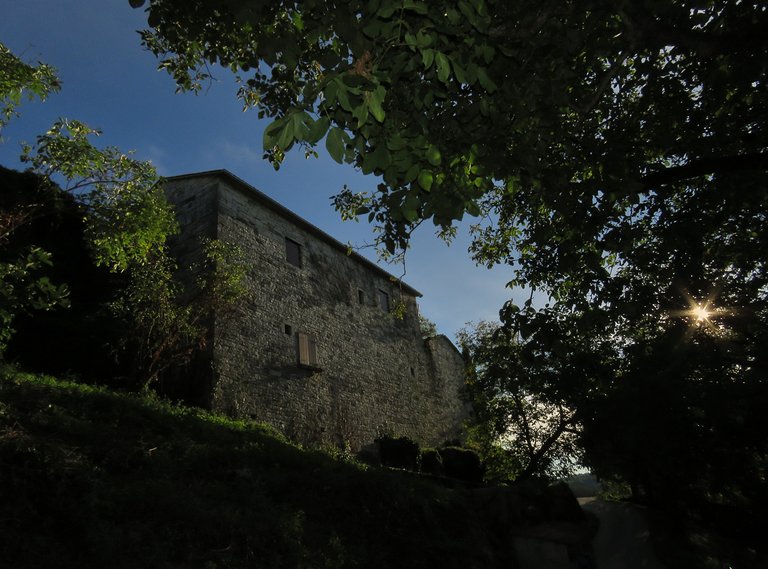 ... old buildings ...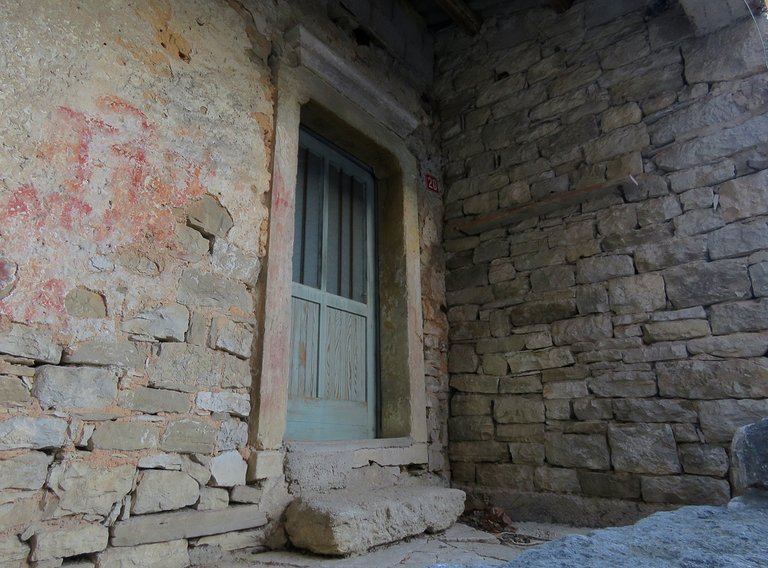 ... stony textures ...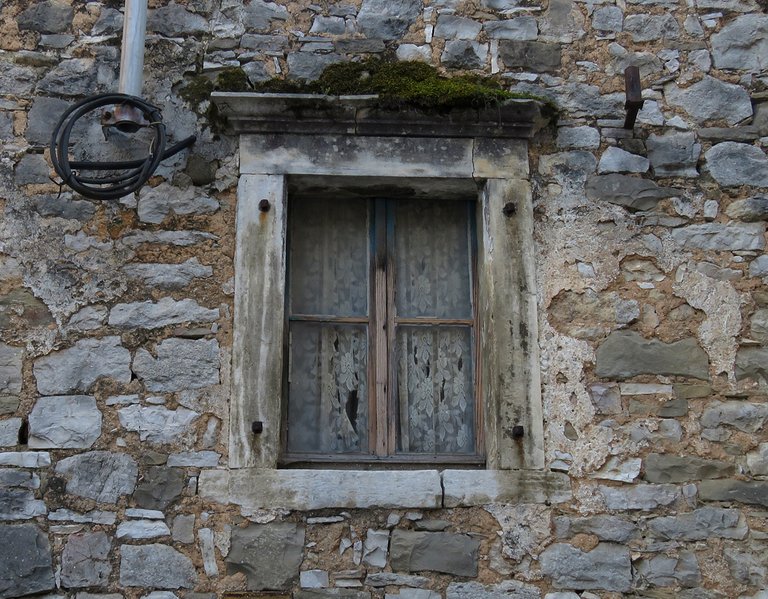 ... lovely rugged details ...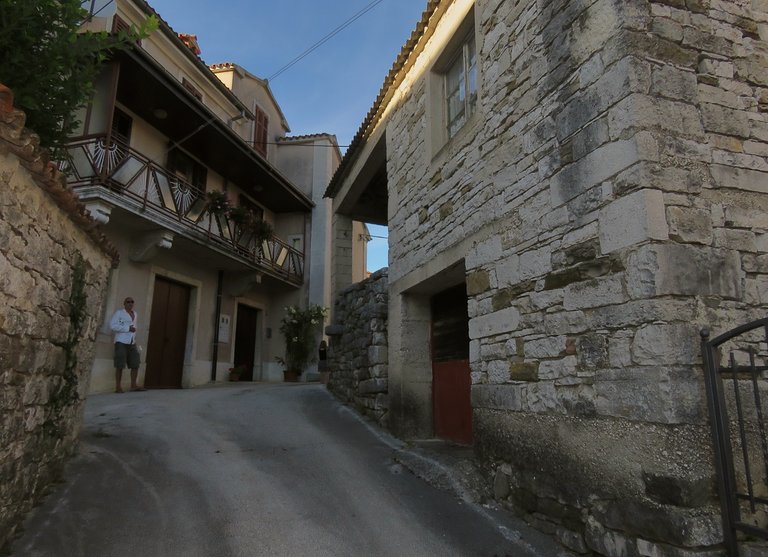 ... streets that flow kind of organically and look like frozen rivers ... steep and narrow ...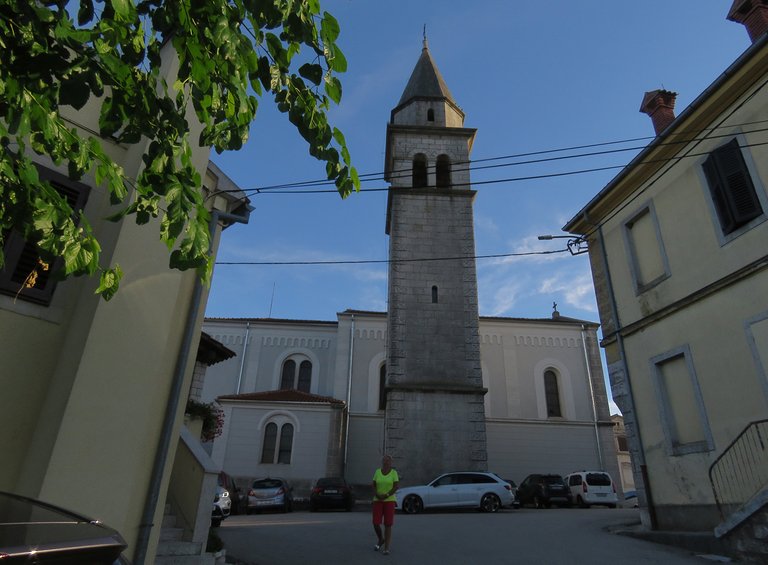 ... and the unusually large church ... for such a small town.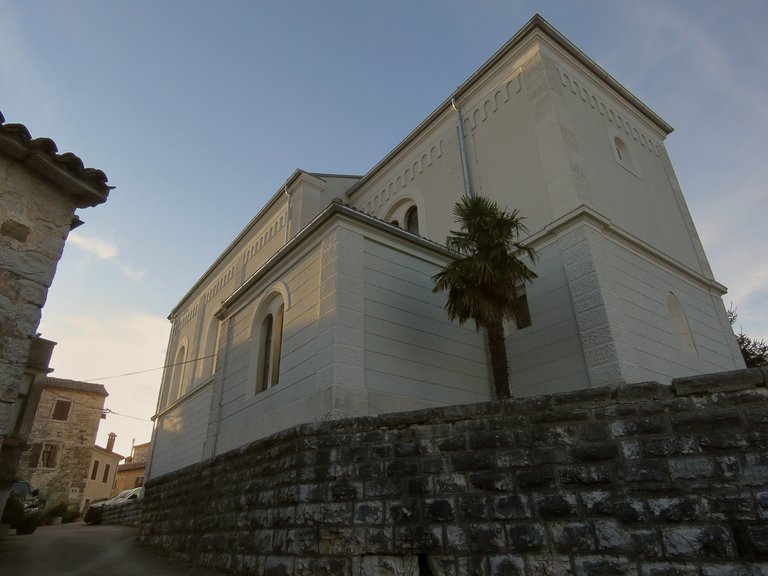 This is a relatively recent sacral addition ...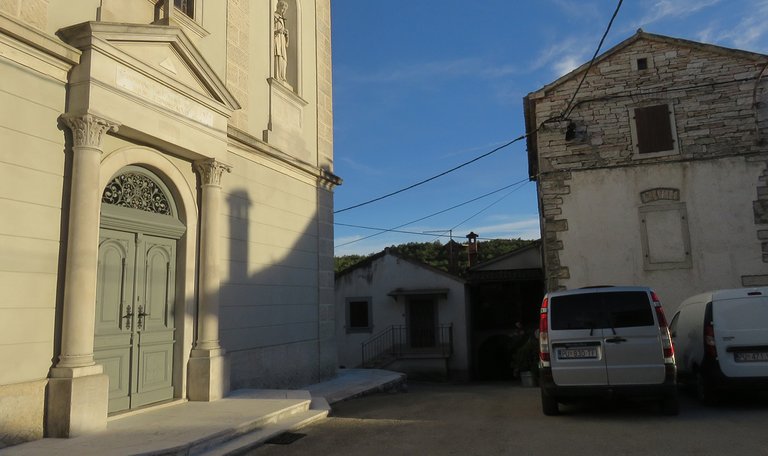 ... built in 1910.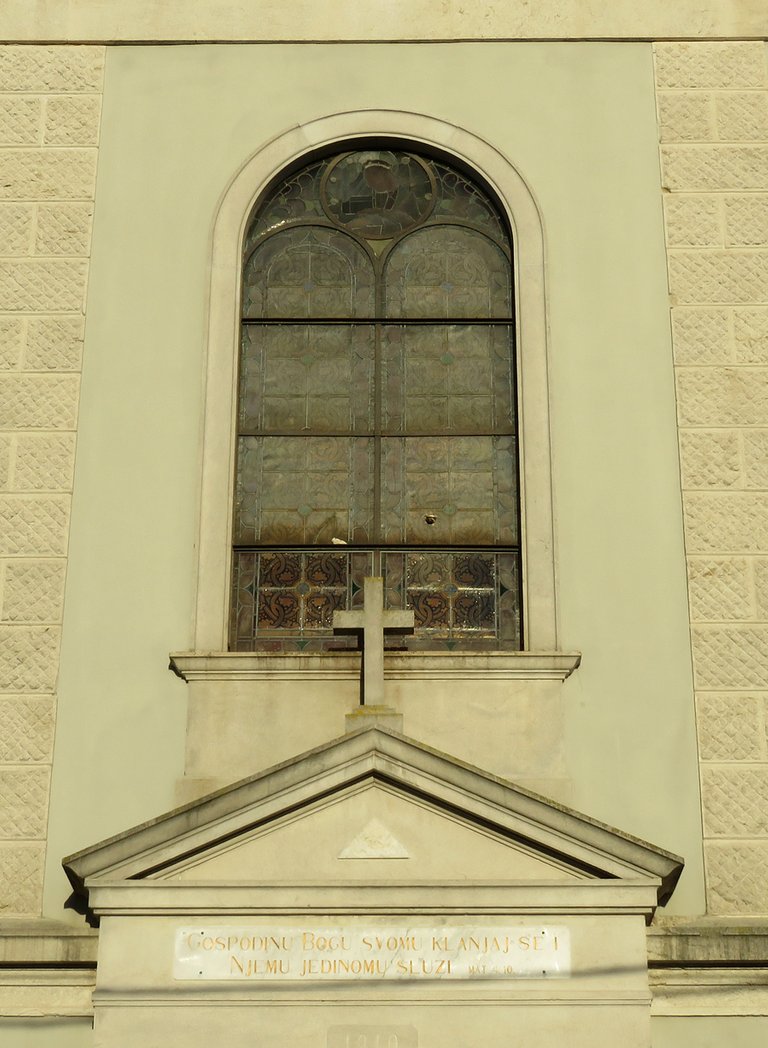 There is always something interesting to see on and around churches ...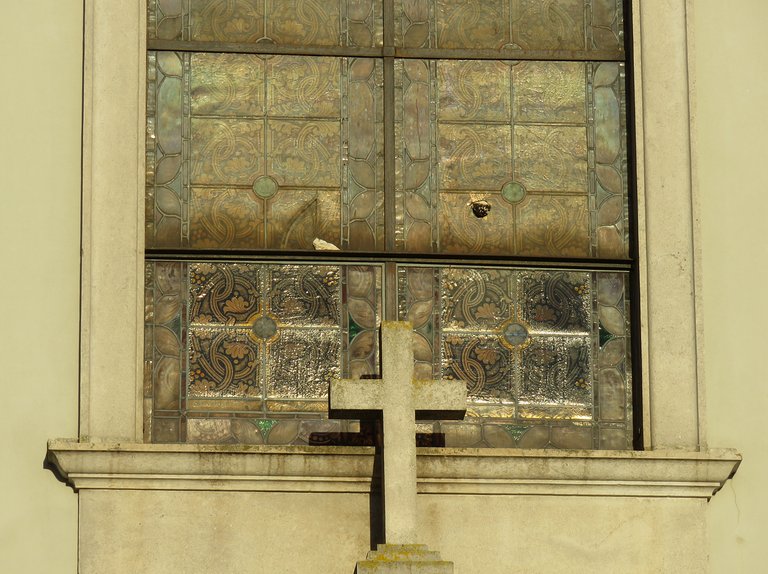 ... stylish ornaments ...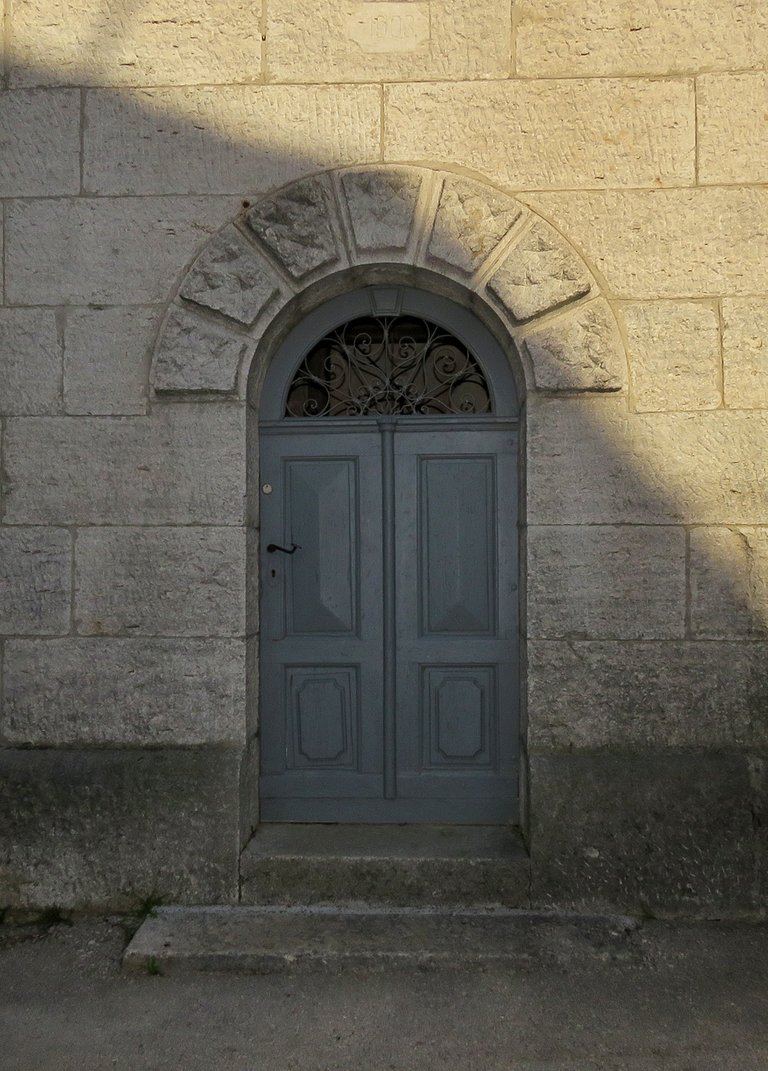 ... cool architectonic elements ... and occasionally ...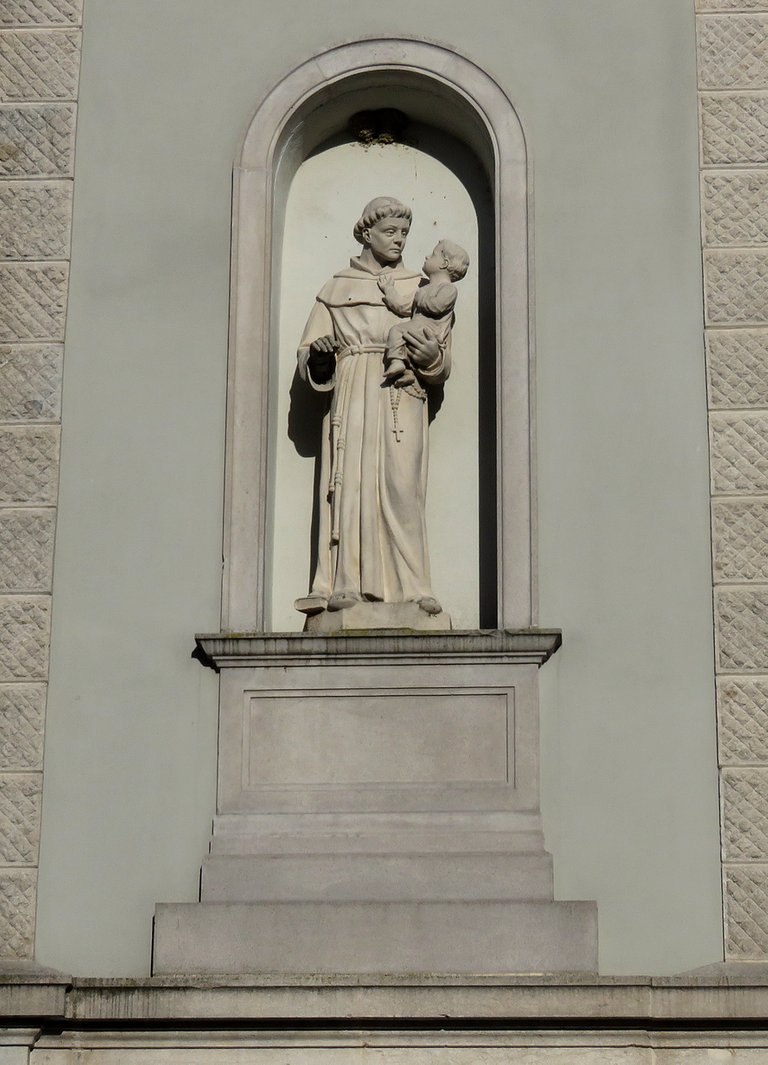 ... a bit of figurative art ...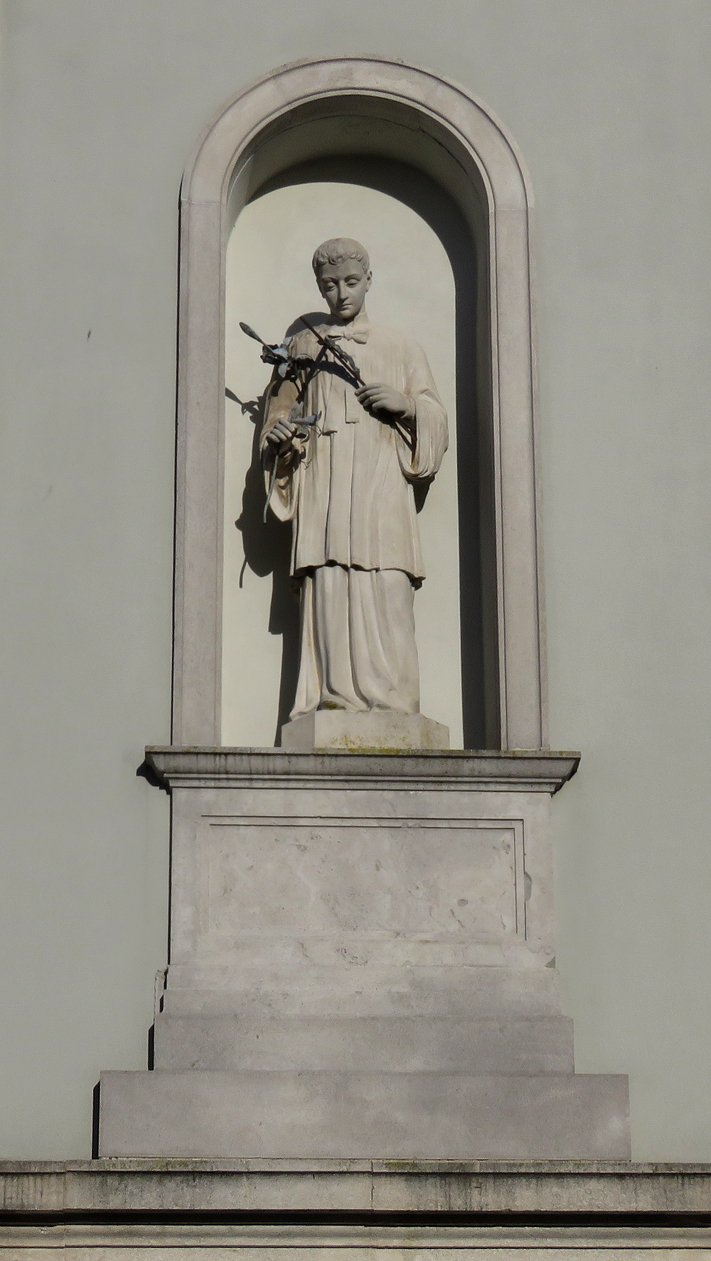 ... like these petrified saints.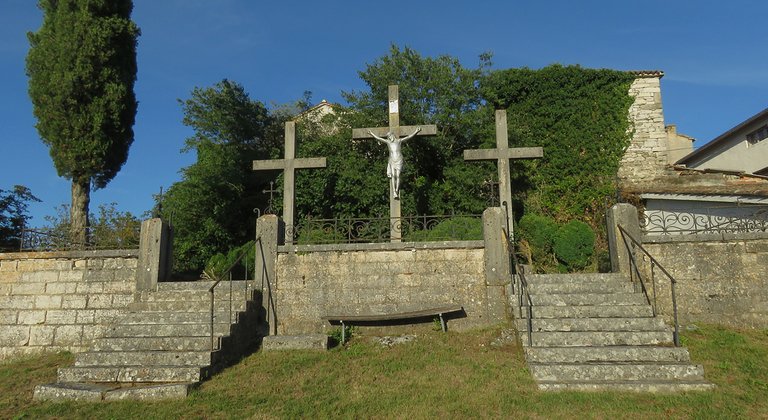 A bit further ... on my way downhill ... in front of some smaller temple ...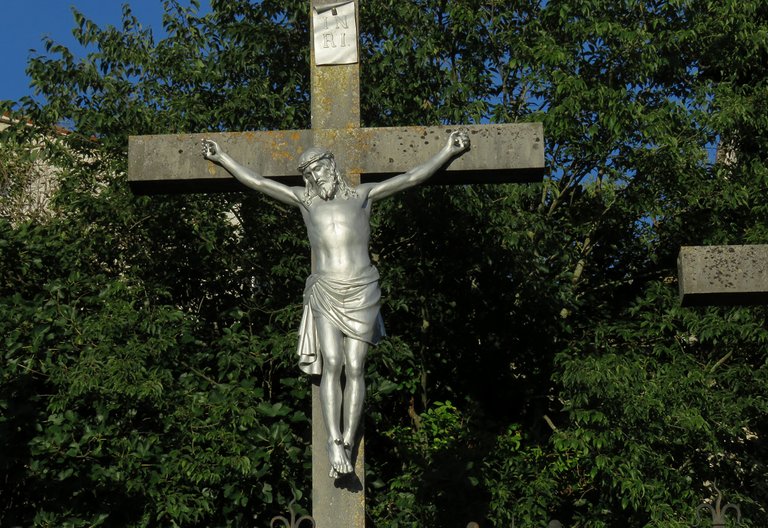 ... I saw Jesus in person! He was shiny ... and looked powerful like the Marvel's Silver Surfer.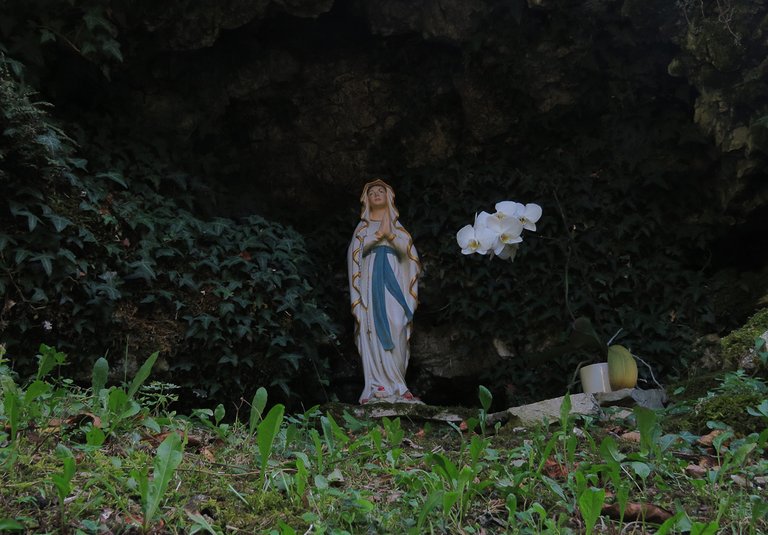 About hundred meters from there ... further downhill ... there is a little natural niche covered with Ivy ... that looks like a Minimundus model of some large cave ...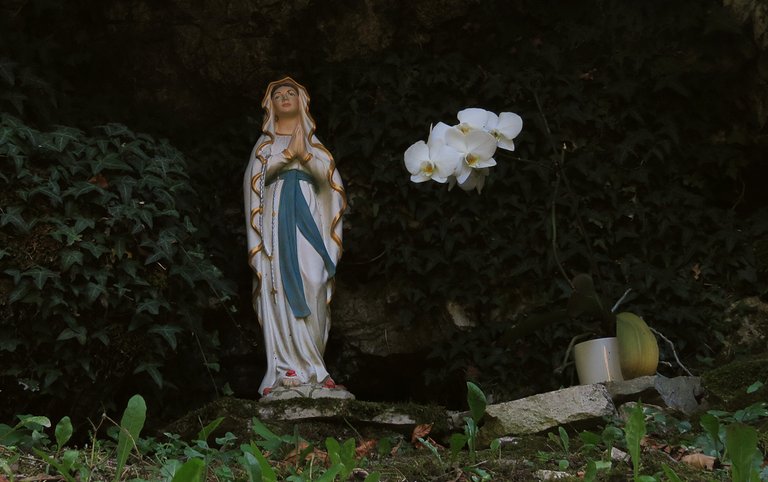 ... some orchids were growing there ... and the local Madonna was frozen in eternal prayer.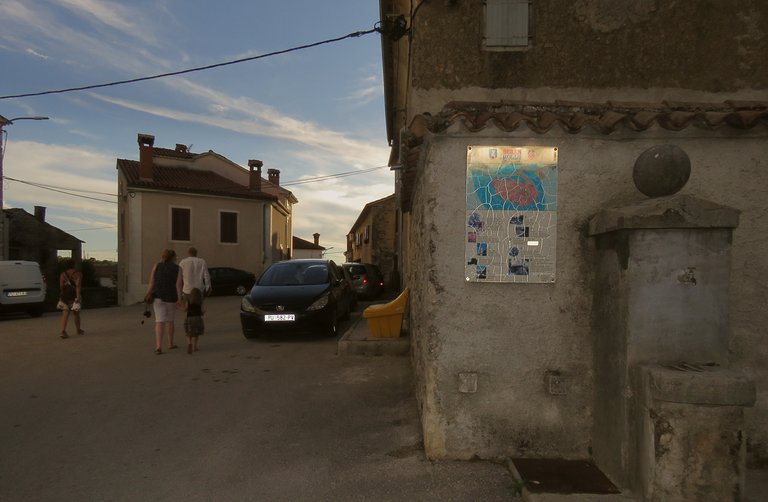 I was there with a small group of friends ...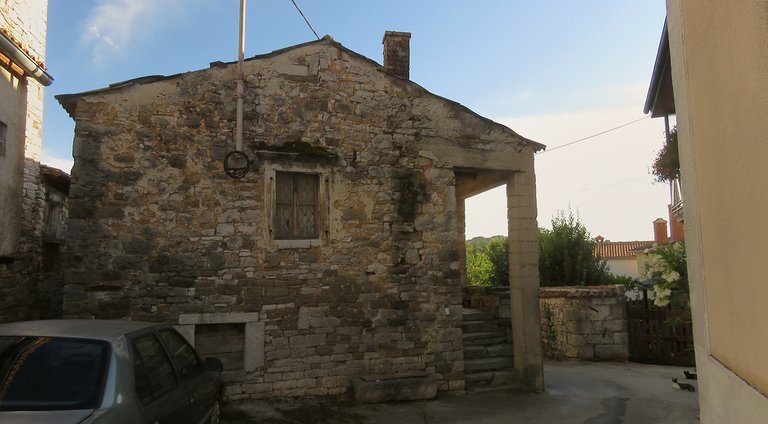 ... we were talking, joking and cruising around ...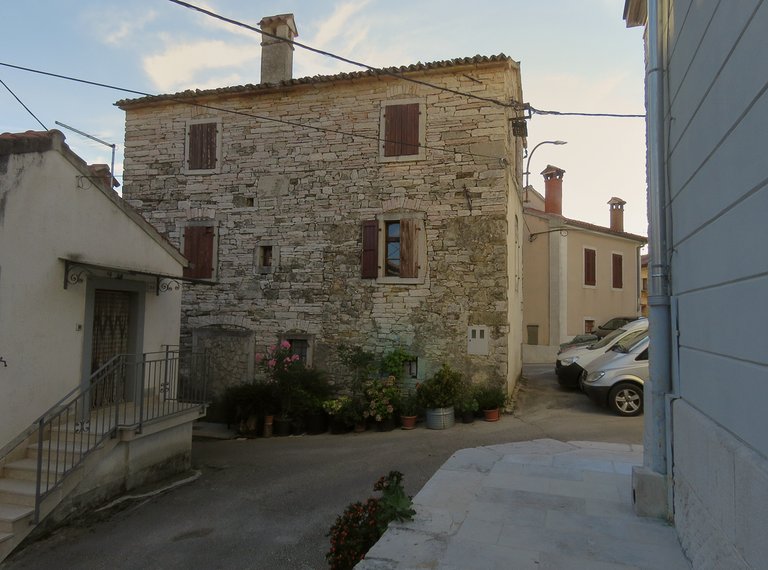 ... the mostly empty little streets.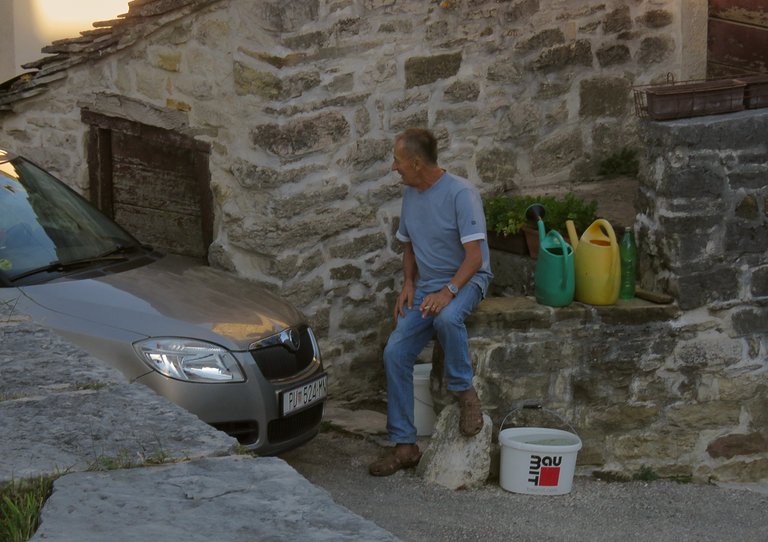 I took only one paparazzi shot of the Beram's residents ...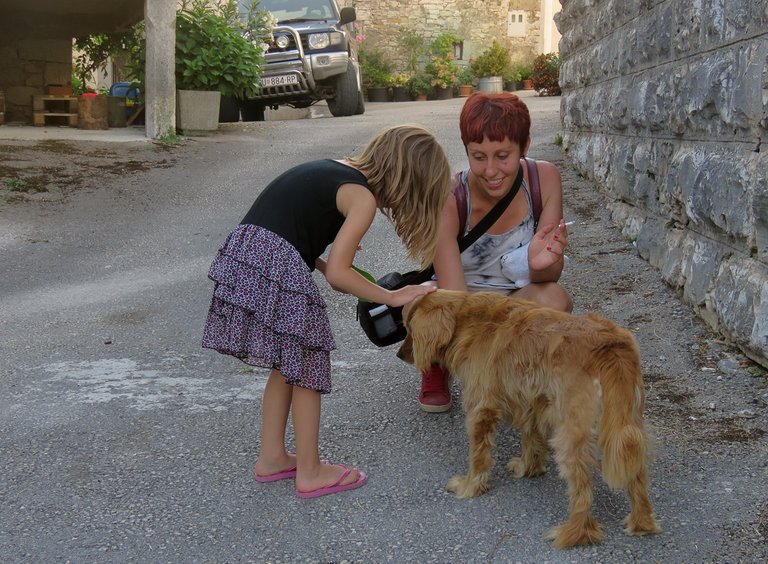 ... and we met a dog behind the church ...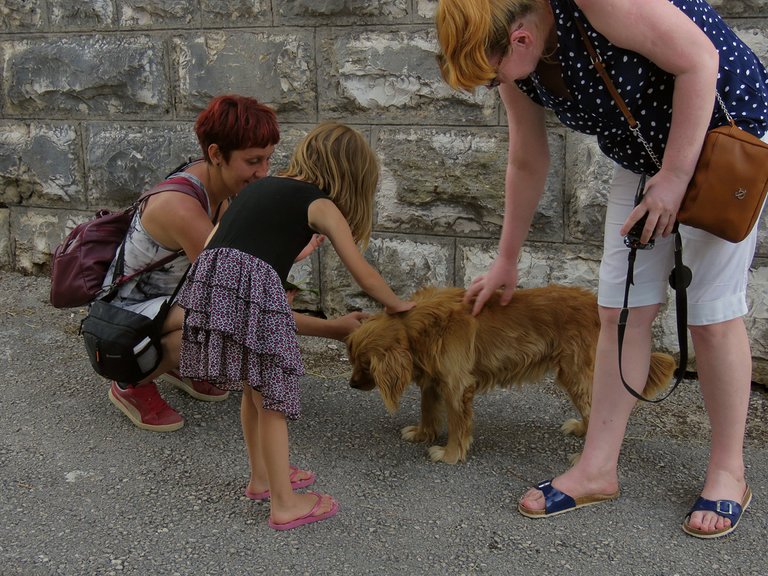 ... a nice dog that appreciated some unexpected attention and company.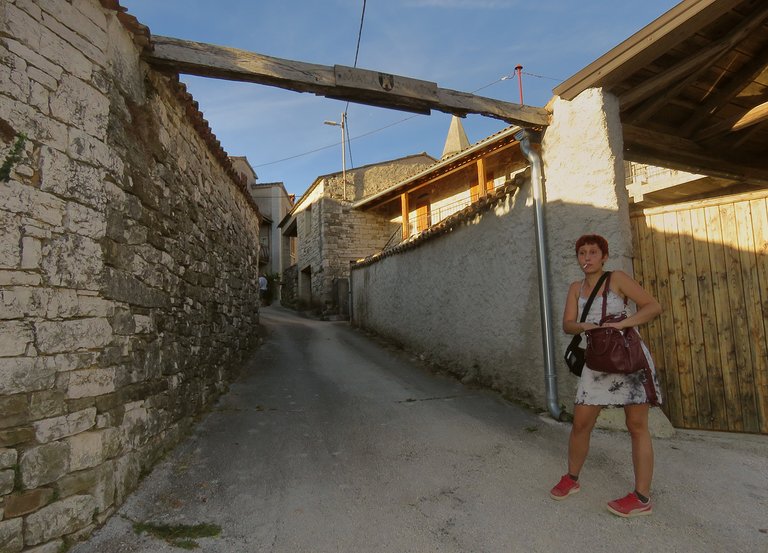 Here you can see another view at the small street leading uphill.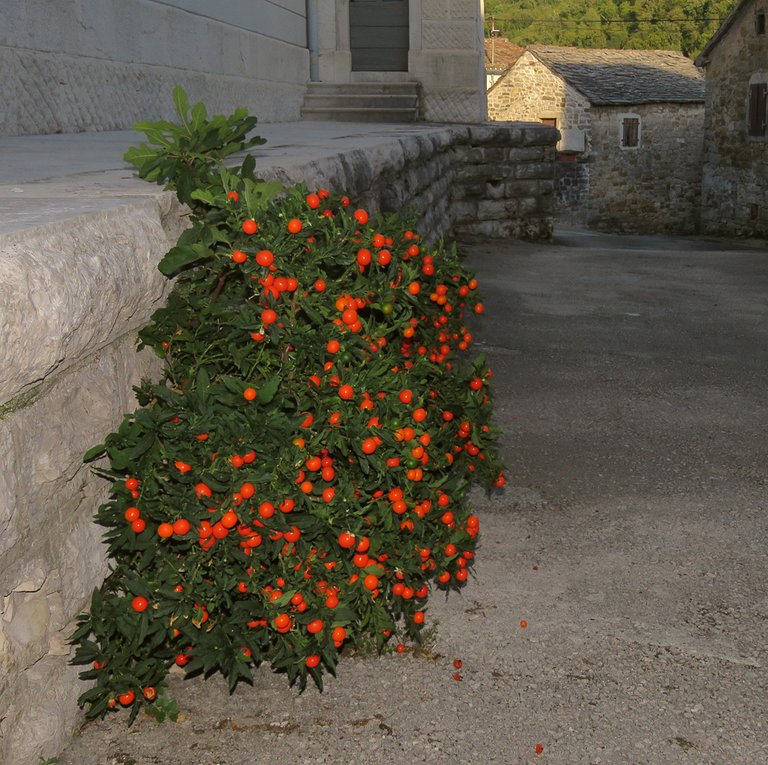 Here are some colorful fruits ... behind the church.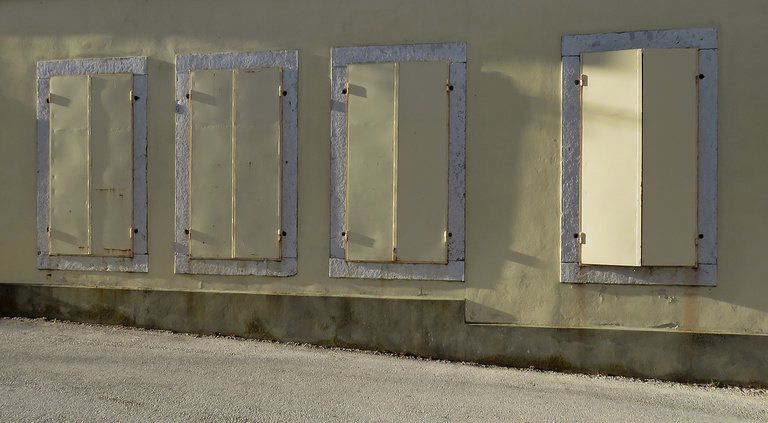 This line of windows looked pretty cool ... so they ended up on photograph.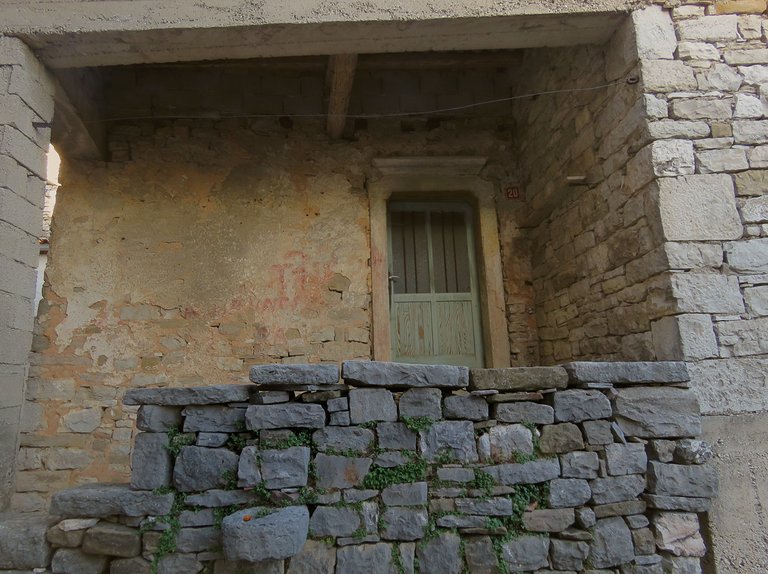 Another look at some old door that you already saw near the beginning of the post.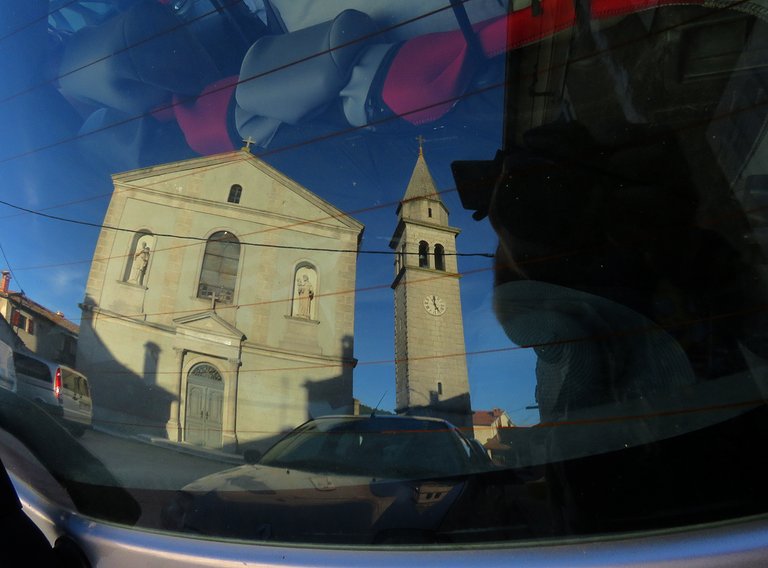 And for the end ... a wider look at the complete church and its tower ... I tried many times to get the church and the tower in the frame but everything was so narrow, buildings to close to each other and so at the end, I gave up ... but ... when was time to go home, when I put some stuff in the trunk of my car and when I closed it ... I noticed a perfect reflection in the rear glass :D It was a perfect closure of this little excursion ... and is not too bad as the ending of the post ... as always in these ramblings on HIVE, all the photographs are my work - THE END.