Out of dozens of vacations in a lifetime, by far the vacation on an island is something else. Hard to describe, even if it seems easy. Of course, I now describe the feelings of an inhabitant on the continent that has met the island in recent years. An inhabitant of the island certainly sees things completely differently.
The island of Thassos in the Aegean Sea!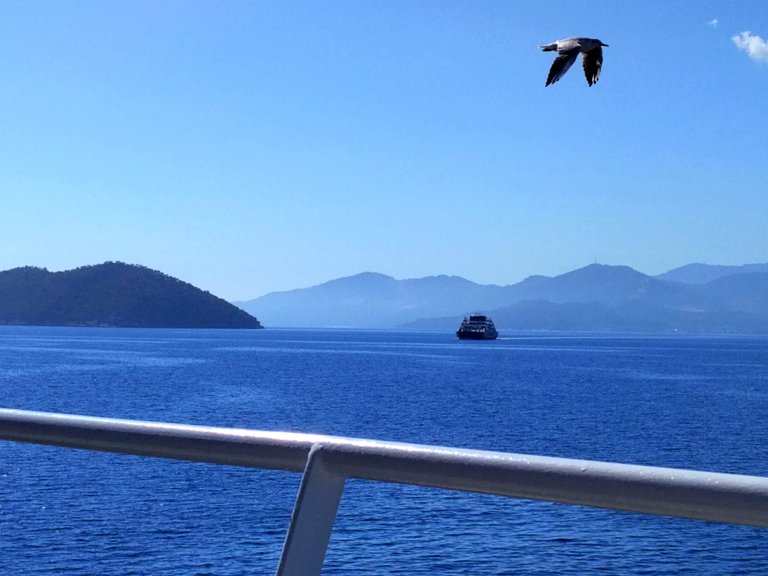 A vacation on an island differs from any other kind of vacation at sea by the fact that it involves much more movement, many places to visit. On an island you don't go to the resort and stay there until you leave (although some lazy people do that), on an island every new day can mean a new place to see and explore.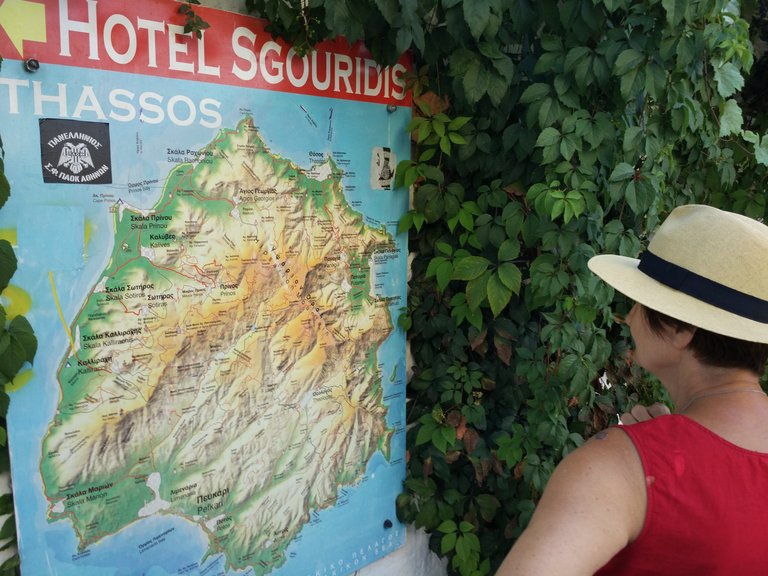 My favorite destination for the last four years is Limenaria on the island of Thassos. The second largest city on the island, after the capital Limenas.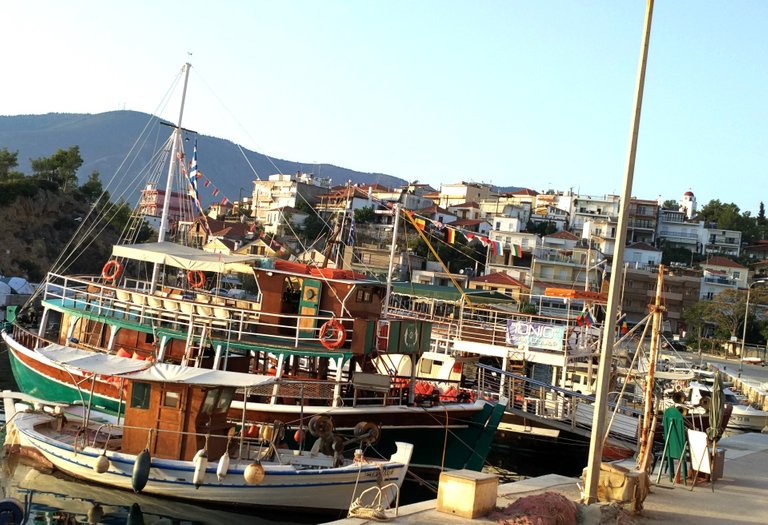 The favorite destination is because the city is relatively large for an island and because here we have friends, in fact our hosts. A hotel at the edge of the forest, not by the sea, as everyone probably wants. We chose the hotel because it is a quiet place, away from the hustle and bustle of tourists and because it is an excellent starting point for our daily walks.
Walking was the main activity in Thassos, it seems strange to go on an island and not stay all day on the beach. There are many ways to spend the holidays, for us it's been a while since we spent all day at the beach and in the sea. Now we prefer long walks and the view of the landscape, a wonderful view to the sea. We (that is, my wife and I) are at the age when it is much healthier for us to exercise daily and to avoid sun exposure as much as possible.
Our daily route was Limenaria, Pefkari and Potos. We liked to drink coffee at Potos and for that we took a four kilometer walk.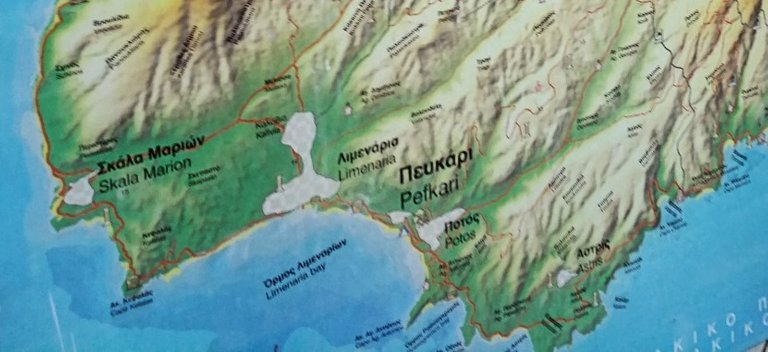 I will present the three localities and some small excursions made during the ten days spent on the island. Today I will start with Pefkari!
Pefkari
Located three kilometers from Limenaria, this small resort is the most beautiful in the area. Just a few hotels, a campsite and a few terraces. A beach and a water that we liked the most. Every morning, on the way to the coffee in Potos, Pefkari was the first stop. But let me trace the route of the walk a little ...
After a good breakfast and a first coffee at the hotel, we are ready to walk.
As I said, immediately after the hotel begins the pine forest, a wonderful pine forest that we cross to Pefkari.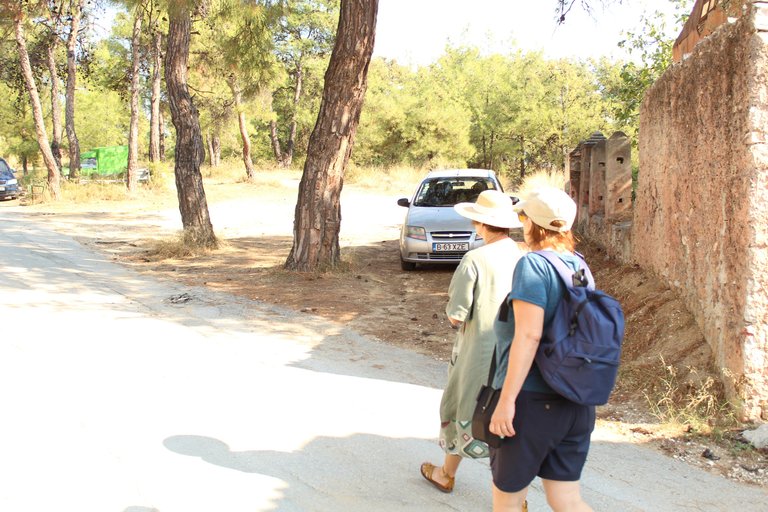 A 3 km route can be easily done in half an hour but my companions always find an opportunity to stop us, such as various roots that seem to resemble all kinds of animals.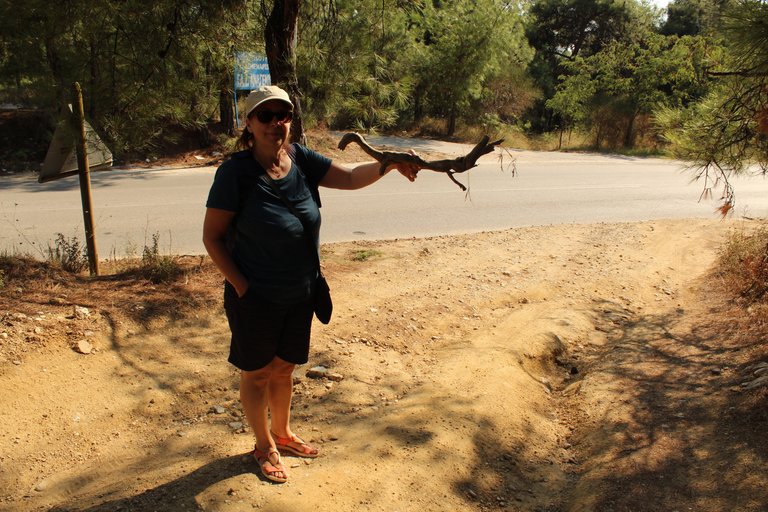 We came to the island to discover it, in the smallest and seemingly insignificant parts of it. Because I want to feel like an inhabitant who does not think about relaxation and vacation but at the same time I want to fill myself with the island, this being an exotic place and not at all similar to the city where I live.
From this point of view, this short walk through the forest brings before our eyes all kinds of things that are worth showing and I will do it in a separate story. For now, I just want to show you a few things that caught our attention.
Like the road in the forest ...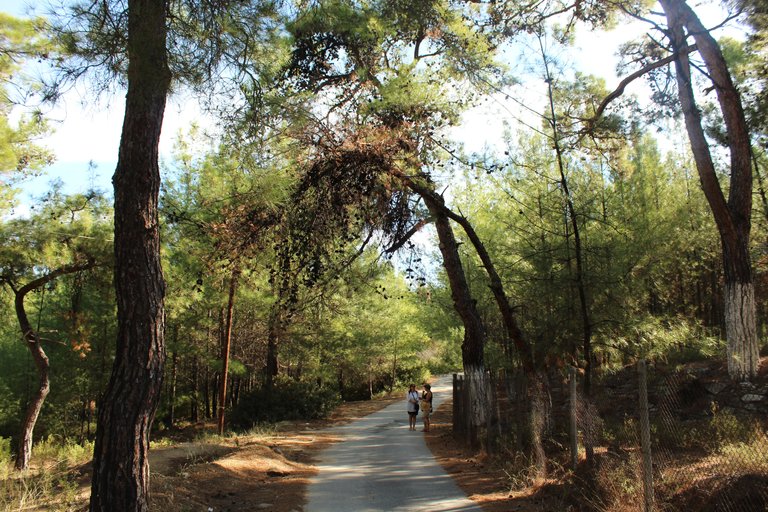 A church in the middle of the forest ...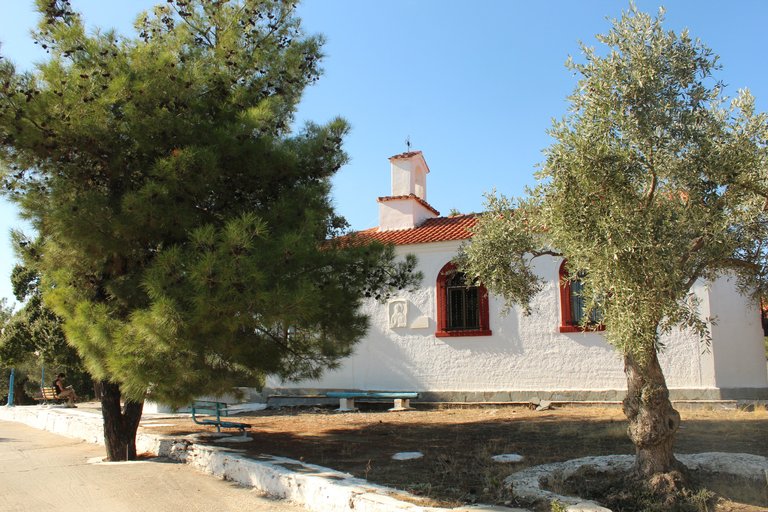 Goats that look wild but are not ...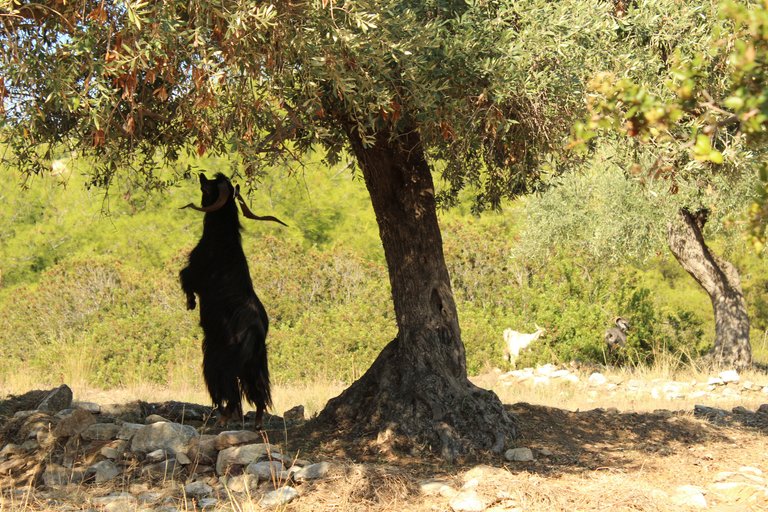 The sea seen all the time to our right...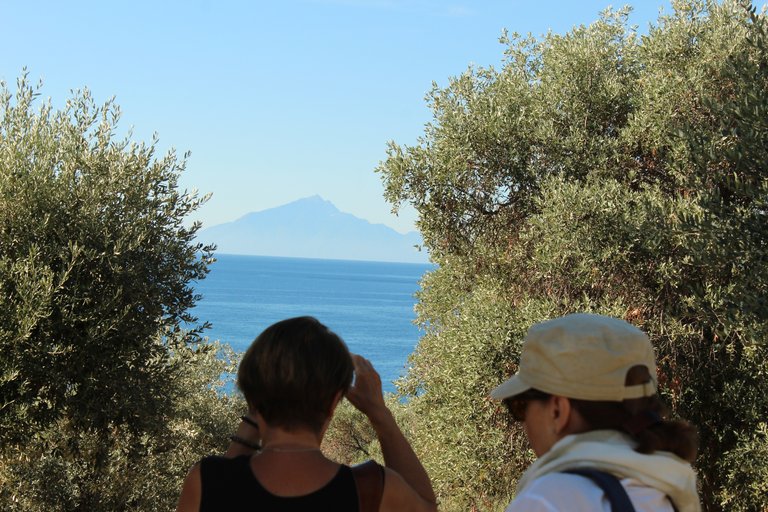 ... and at the end of this road we reach Pefkari!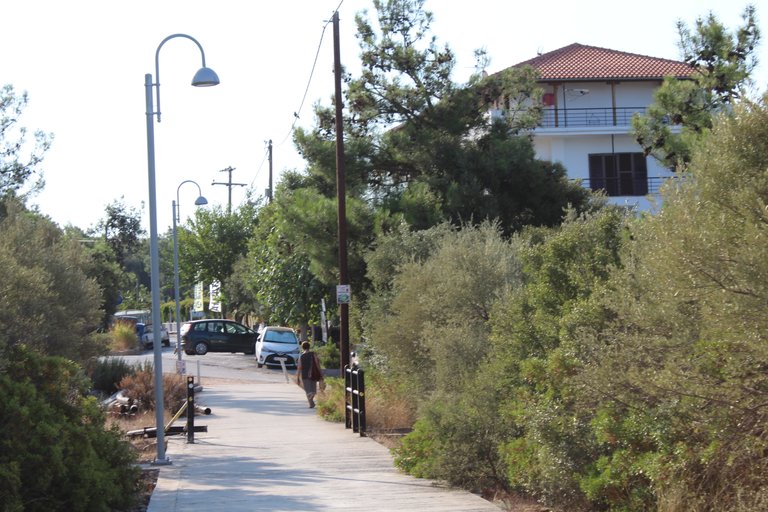 Finally, we reached Pefkari!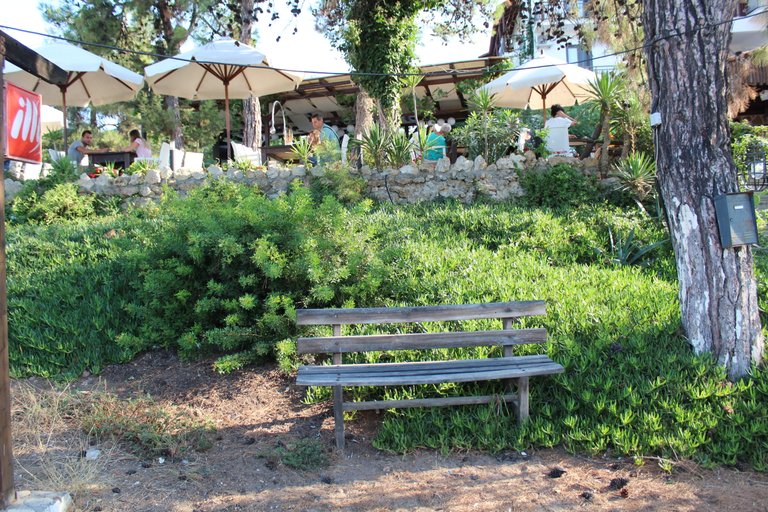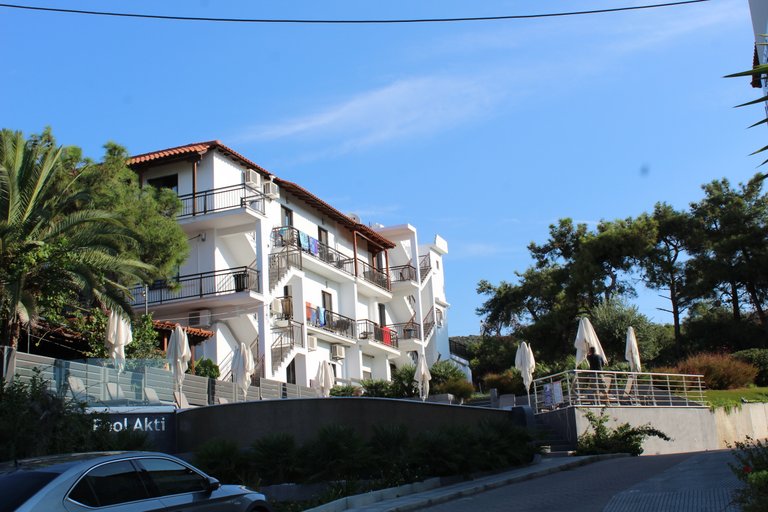 Pefkari is a very small resort, small but chic! If I wanted more comfort I would have come to stay here. I recommend to those who want a place with a beautiful beach and sea, with pleasant terraces and with the town of Potos five hundred meters away. A very good place for a holiday on the island. Search Booking.com and find all the necessary information. The following are the images that I hope will prove that I told the truth.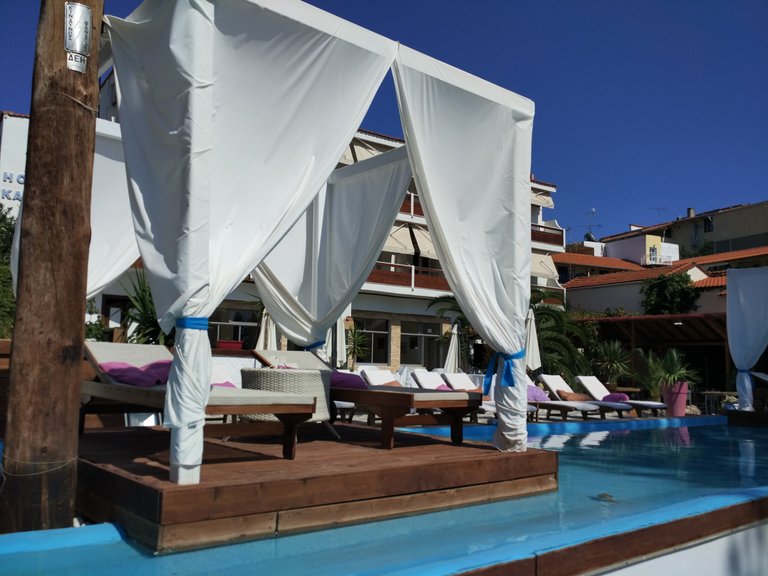 The beach
The beaches on the island are not too wide but instead are very long. In fact, almost the entire shore of the island is a beach. Unlike other beaches I have been to, both in Romania and in Bulgaria, here the sunbed and umbrella are not paid as such. It is enough to buy something from the terrace behind the beach and the sunbed and umbrella are free to use.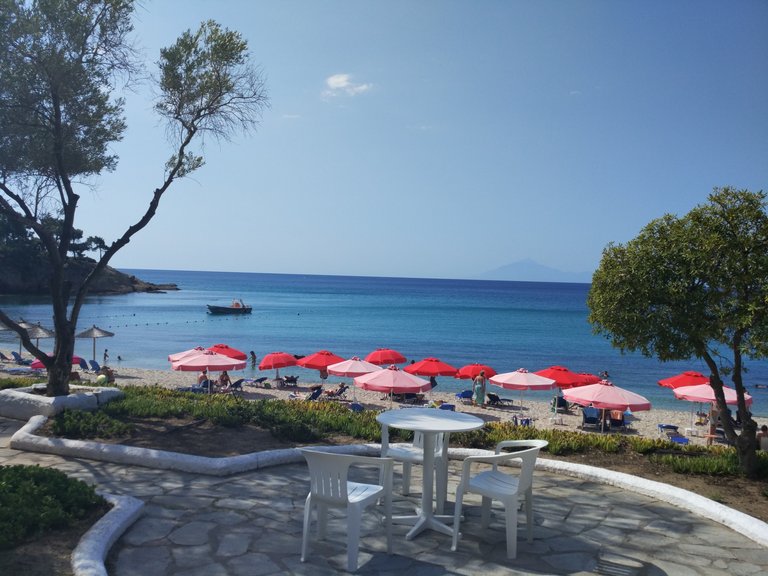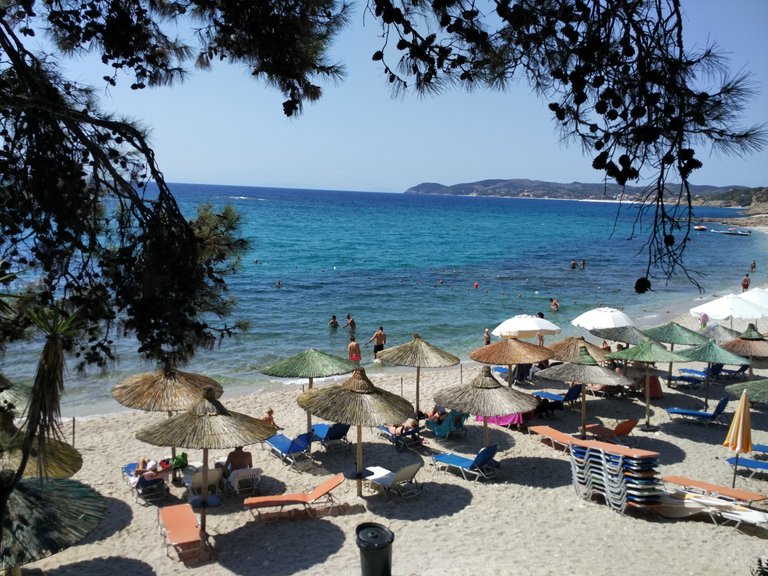 Here is our favorite place for a morning bath. Especially since the bath is preceded by a drink, an orange juice and a beer, for me. Then the sunbed is ours!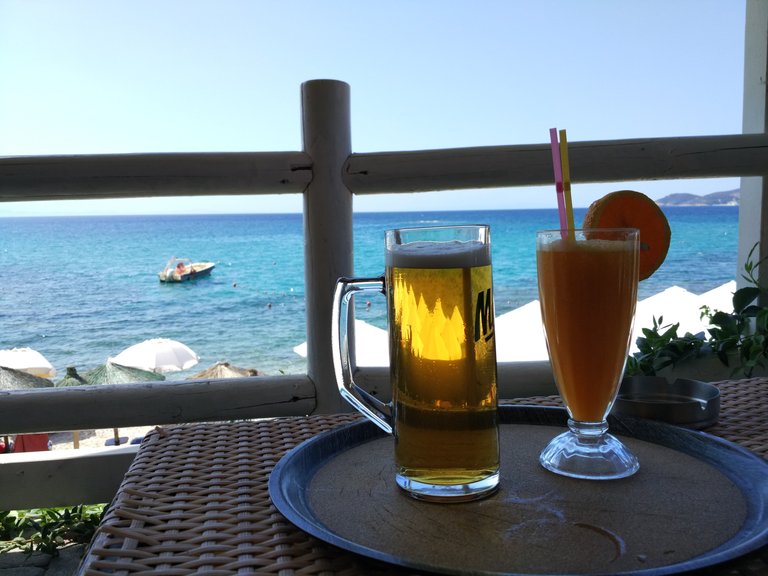 An extremely pleasant moment. A place made especially for rest and revelation. A place where you can say, without mistake, that life is beautiful!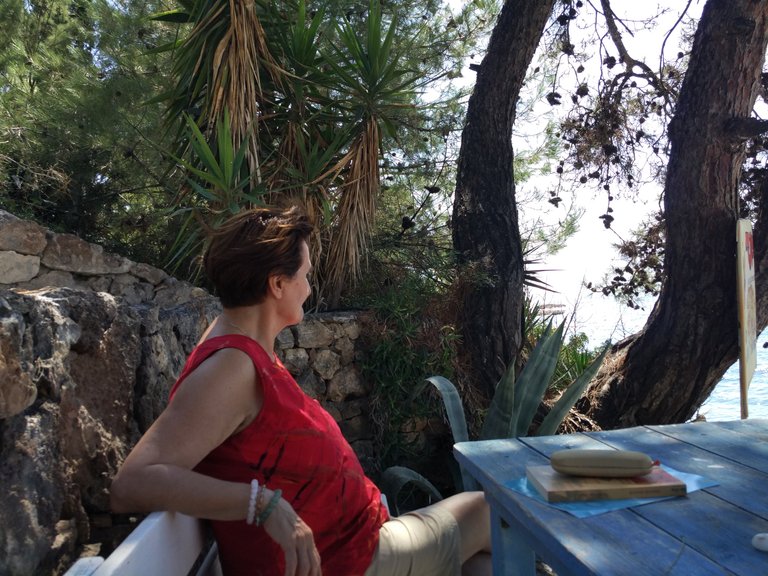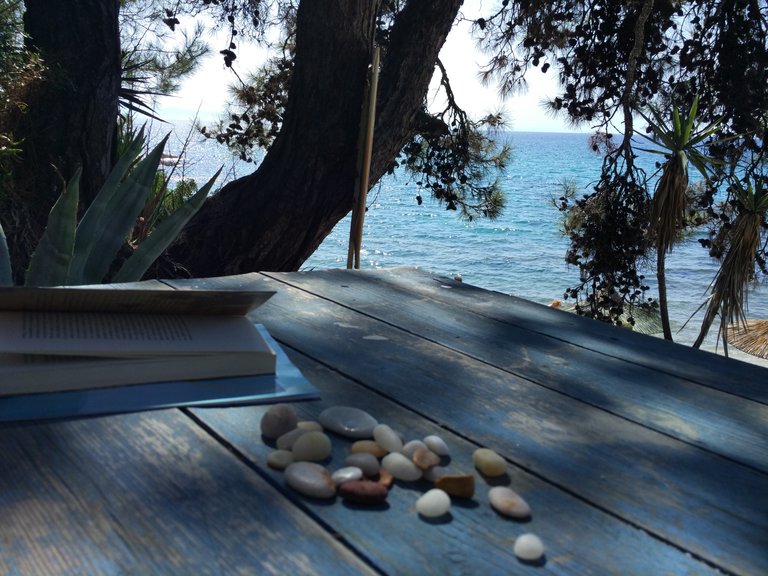 Water as clean as a tear, with fish coming close to the shore, swimming among the feet of tourists.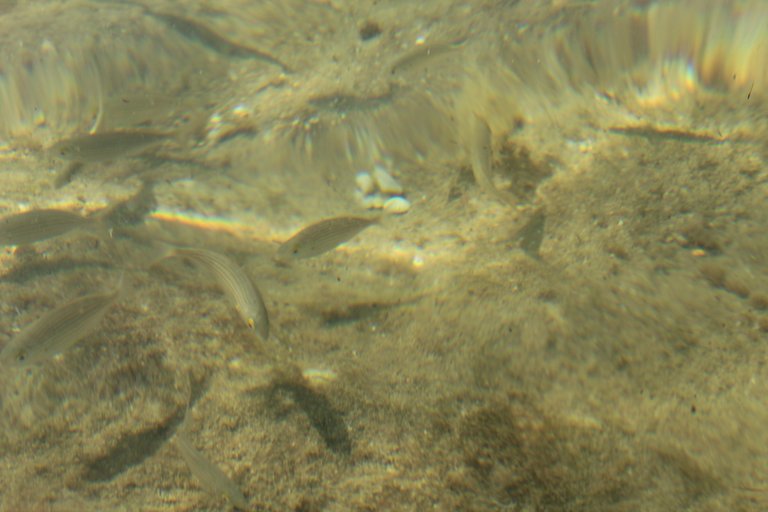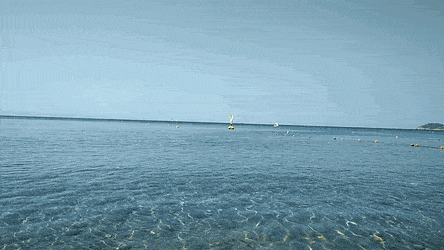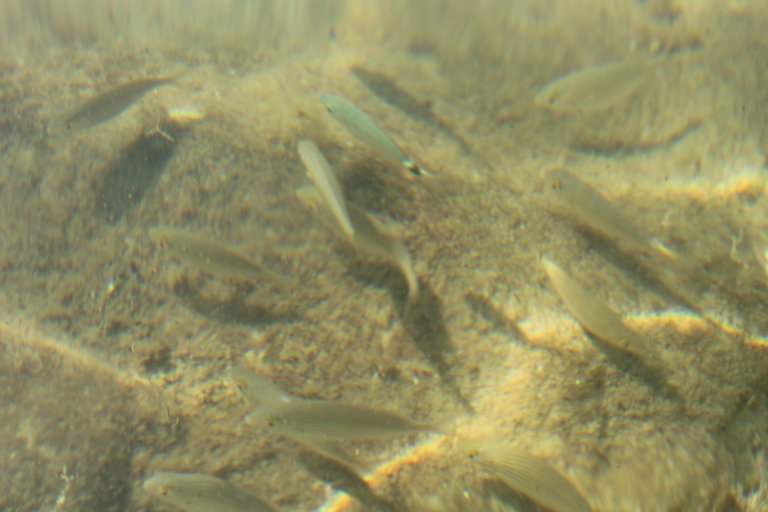 A small bay, the steep shore with pine trees raised as if from the sea, emerald water. What more can I say? Nothing ... just to show you.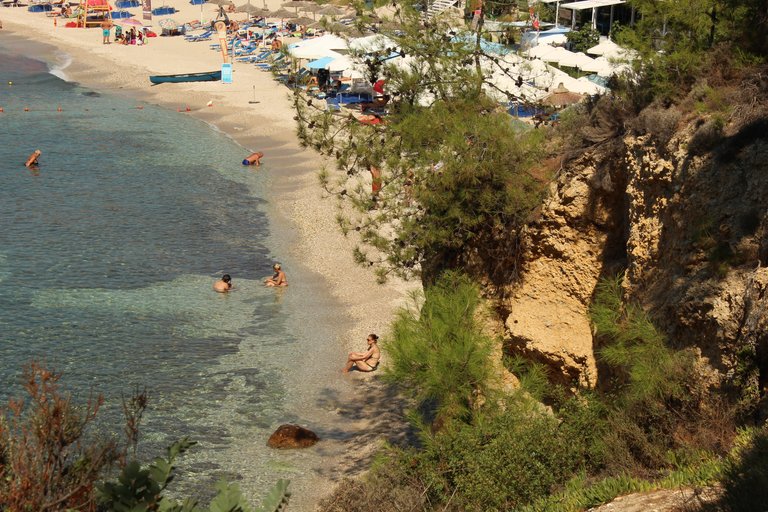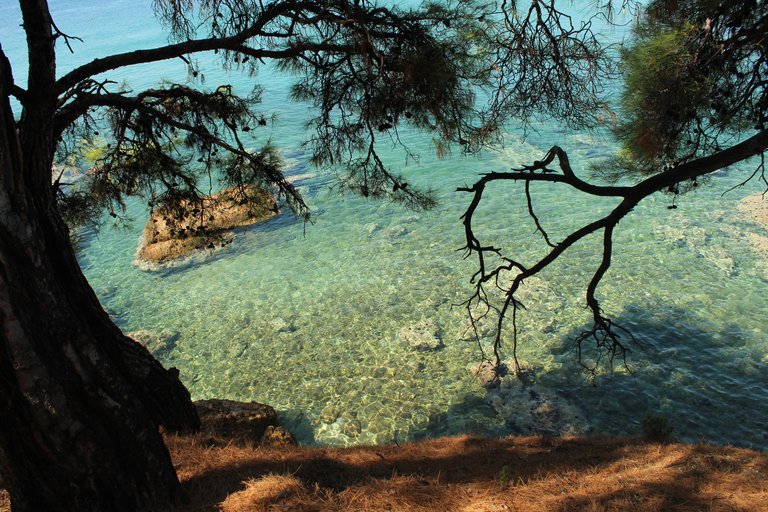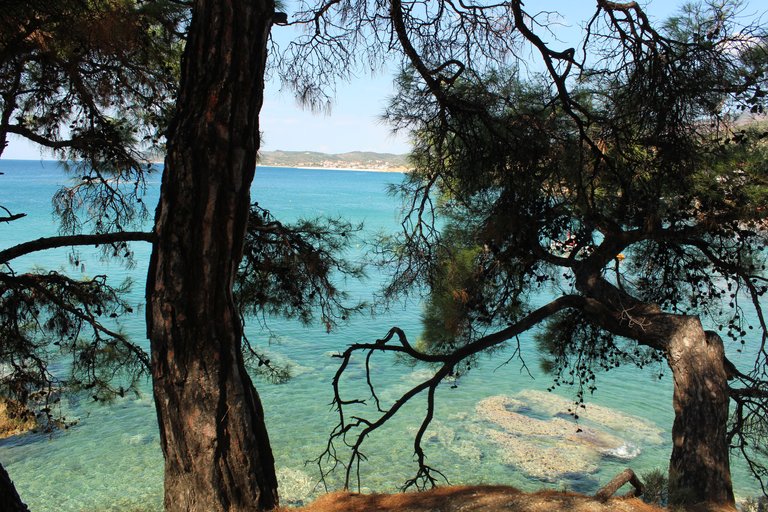 Pefkari is a very beautiful place but it has nothing special compared to other places on the island. This is the secret of the island, wherever you go there will be a place to fall in love. in the island of Thassos there are dozens and dozens of places like this, in Greece there are thousands ... impossible to see them all. I chose Thassos and I will try to get to know it as well as I can.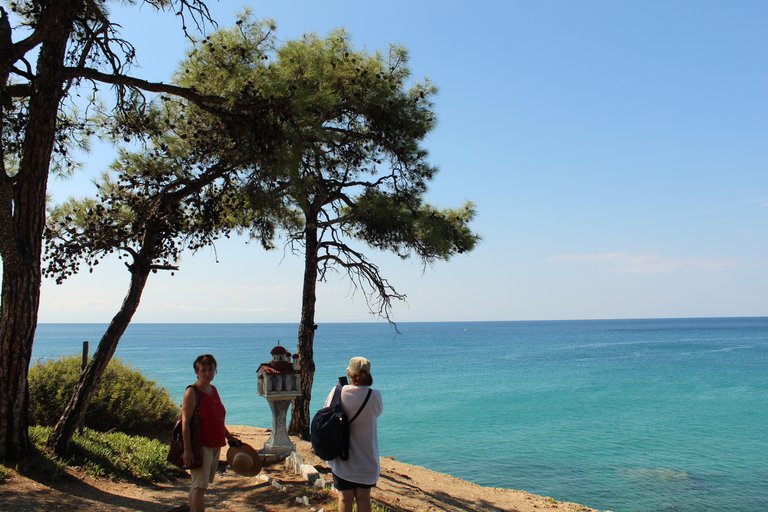 We leave Pefkari and know that whenever we step on the island of Thassos, we will be here as well. Because we will never get tired of this raw and true beauty.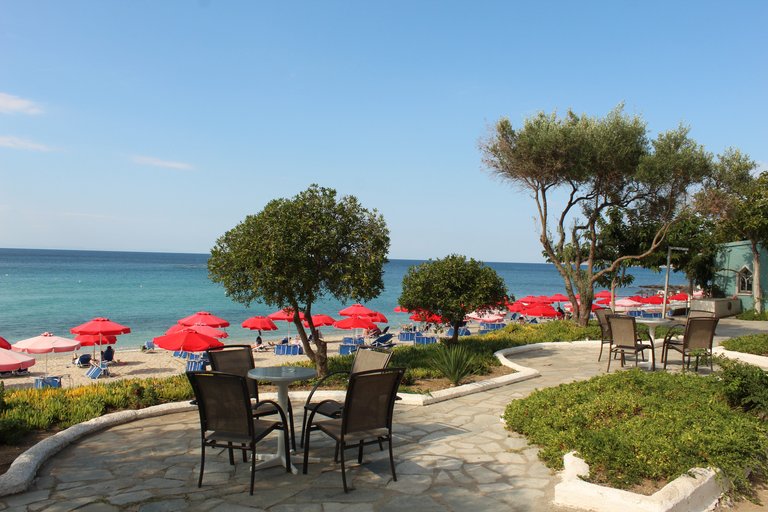 The target of this trip today is the town of Potos where we like to drink the second coffee of the day. After a break of about two hours in Pefkari, a break for rest, quenching thirst and a short swim in the sea, follows less than half a kilometer to Potos.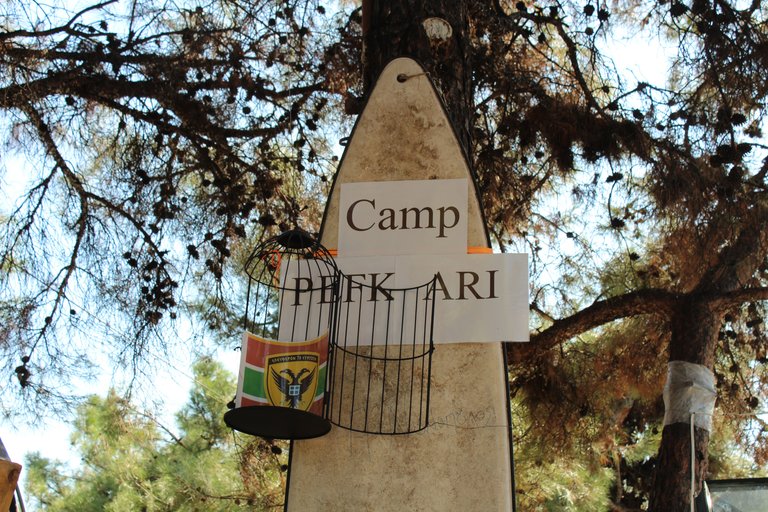 On this short stretch of road I met something very interesting and intriguing. At the exit of Pefkari is a fairly large campsite on whose wall are displayed hundreds of photos, like a kind of Facebook wall, but real and big.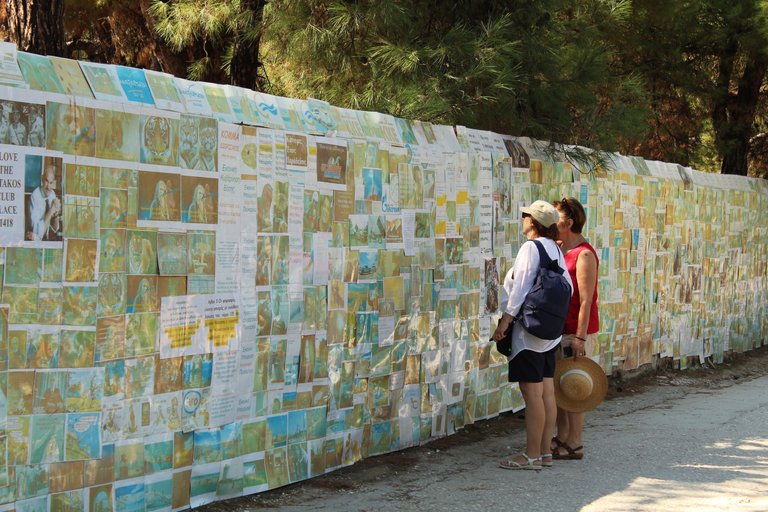 I've never seen anything like it before. It involves a lot of work with the arrangement and maintenance of this display and I did not understand well what the purpose is, even if I knew the person in charge of the arrangement I was restrained in asking him why he does this.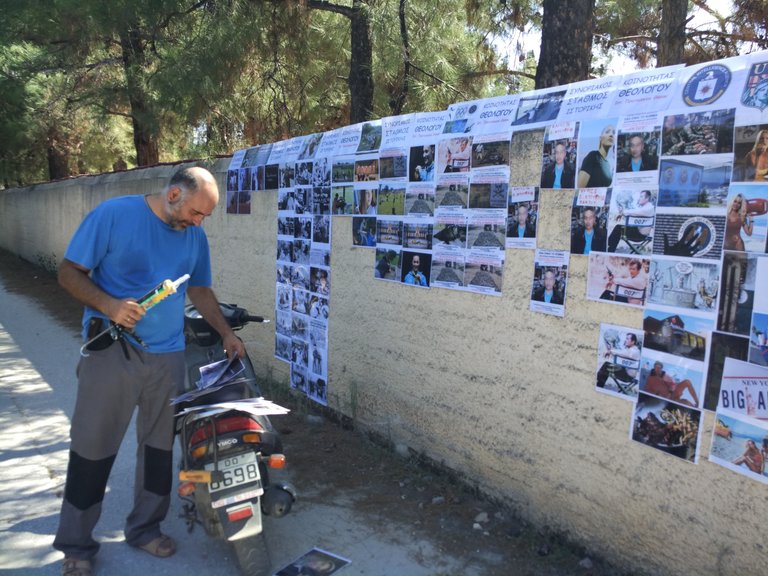 A small example with what kind of photos - news this wall was refreshed daily.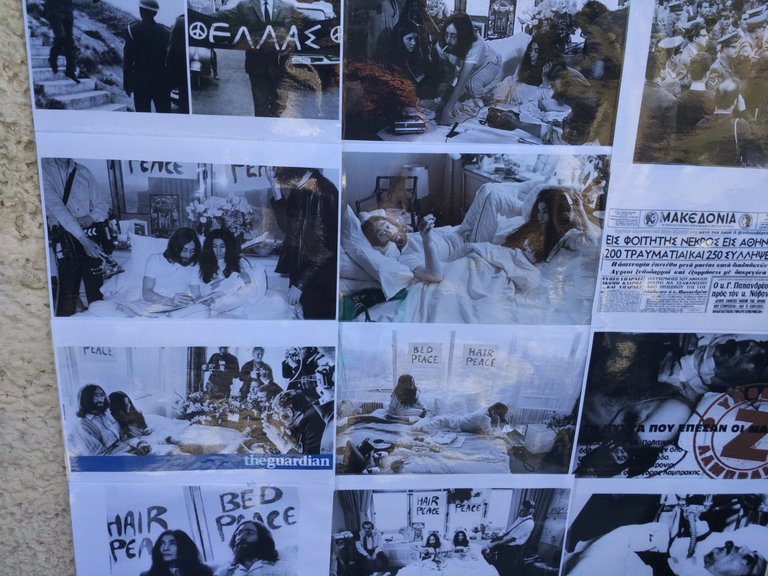 Now the proof that I also participated in the arrangement of this wall, I think it could reach the Guinness World Record for the longest wall adorned with photos.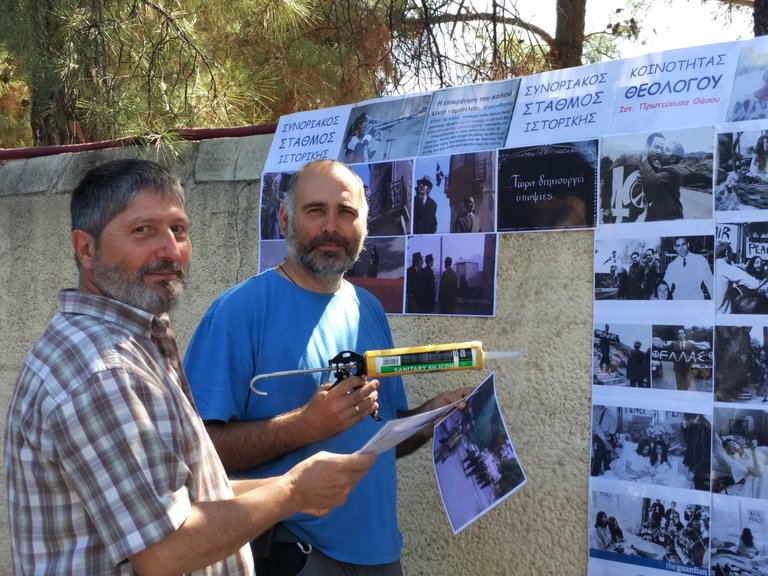 It was the most bizarre thing I've ever seen on the island. I liked it and I spent hours reading from one end to the other.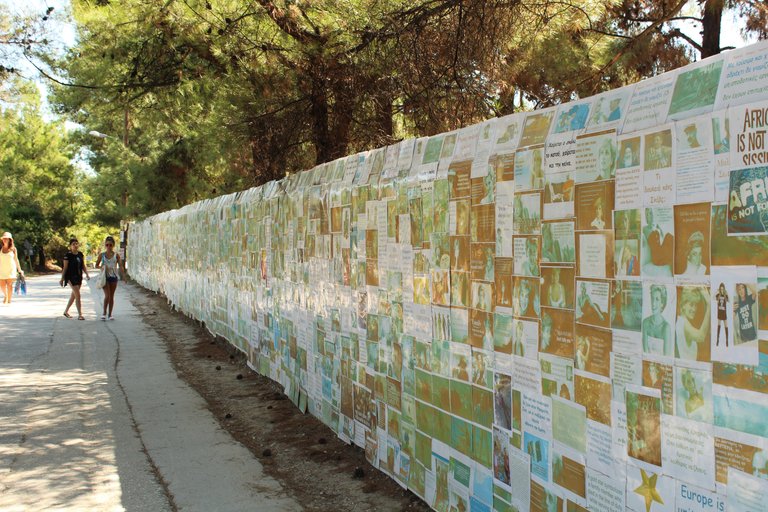 I wondered how this wall is not vandalized by young terrible or even painted or covered with graffiti. I found out the answer at one end, where I saw that it was guarded, that it had two very vigilant guards.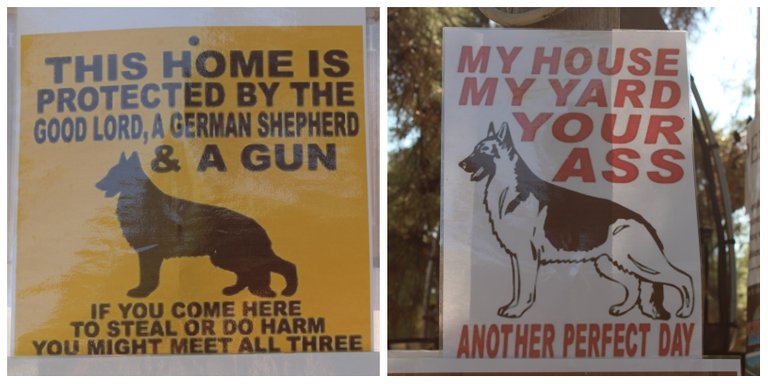 With this image I leave Pefkari, about which we must not forget that it is on the road that leads from Limenaria to Potos.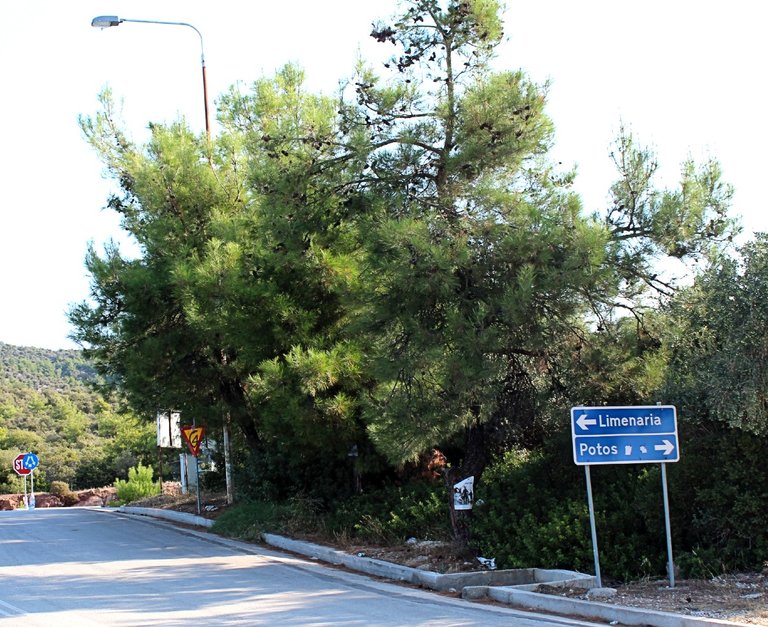 Greece is also a land of flowers, I have to bring a little proof.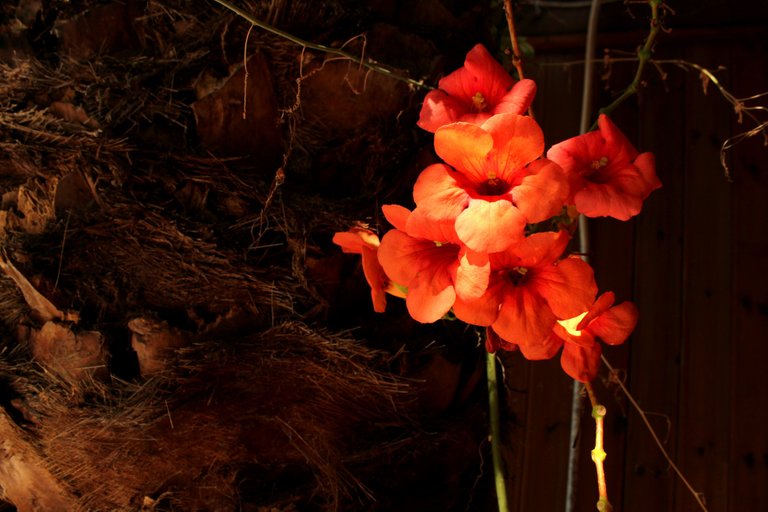 This was an invitation to visit Greece, in any part of it, where it becomes easier for you. It is a land endowed with all possible beauties, a place easier to reach by Europeans and I consider that I was lucky that I managed to go to these places. Today in Pefkari, tomorrow, who knows ... but always Greece!