Read this post on TravelFeed.io for the best experience
---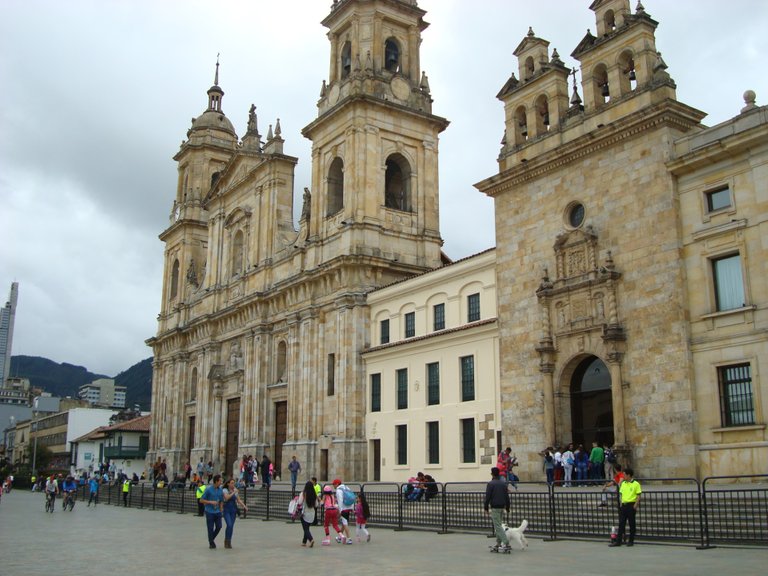 ---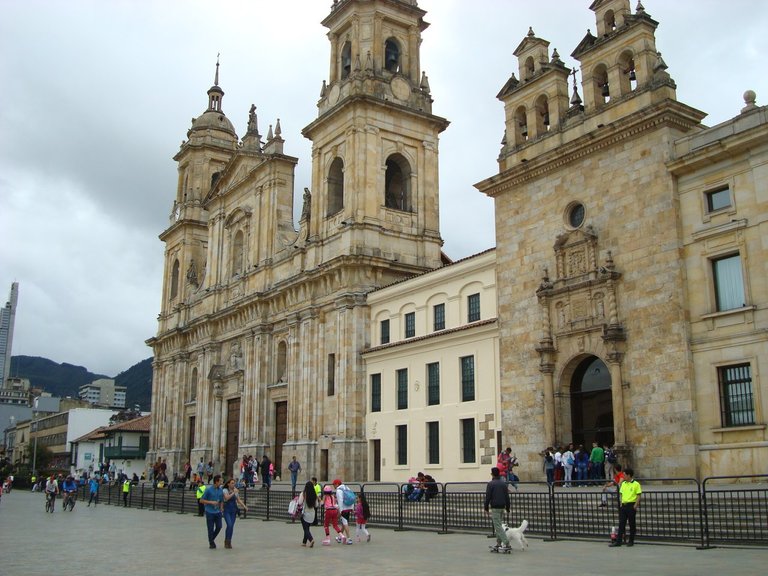 Bogotá was the first city (of foreign lands) to which I dared to travel alone! In Venezuela, I traveled countless times alone .. so it was not a completely new experience to venture on a solo trip .. but I remember dying of fear doing it outside my territory .. However, with the support of a good friend I took the courage and I threw myself ... just as I have thrown myself into everything that has been important in my life ... you could say that I am characterized by that impulsive instinct not to miss an opportunity when it presents itself, to fulfill a dream at any cost ... When an idea comes into my head, I look for ways until I see it come true.
Justified with a "need" to leave my country due to its infinite economic and social crisis, I dared to make this trip ... but deep down, more than the crisis, I was moved by the illusion of traveling and knowing ... from I have the use of reason I want to travel the world, being a Backpacker has always been my big dream, so I saw the opportunity and took the courage to make it come true ... and that's how I started!
As Colombia is so close, I decided to start there, I called a friend who encouraged me and gave me all the advice I needed to get there and try my luck… From Cúcuta I took a bus that took me to the capital in 15 hours… The road has its charm, passing through the Colombian moors is beautiful ... I like precisely that of traveling by land, which is seen closely all the way ... you feel that you know more like that, of course it is exhausting to spend so many hours on a bus, but it is comforting all the landscapes you can see! <3
When I arrived in Bogotá, I loved it… it's a huge city! with a delicious climate, although it rains a lot ... but it is part of its magic. The Salitre terminal is huge and very organized; My first impression of Bogotá was just that, a feeling of order and stability (later I discovered that it has its chaotic touch haha, especially in the transmilenio, its public trolleybus service XD) but at first glance it seemed a very nice, clean and organized. I arrived in a very beautiful residential area, near the Plaza Las Américas shopping center, just behind the Salitre Mágico park! .. A quiet area, I always felt safe. I was lucky and the day after I arrived, I got a job in a clothing factory, wonderful !! As I am a seamstress it was great to get a job in my area as soon as I arrived. I stayed there for almost two months. I worked a lot, but every time I could I went out to see, because deep down my true reason for being there was to enjoy this new city.
The historic center is beautiful, the Candelaria neighborhood with its streets full of color and art made me fall in love, that contrast between history and modernity is the best! and the Monserrate hill that frames the landscape from where you look at it is incredible ... it made me remember our beautiful Avila hill (although for me Ávila is much more impressive haha ​​but it must be because of a nationalism issue XD) but Monserrate is anyway a charm! I went up to its top by funicular, it was hilarious because it's like a little train that goes up that steep hill, I enjoyed it to the fullest! When I reached the top I was stunned to see the vastness of this city. I was lucky that there were not so many people, because I knew that in high season there are too many people visiting and that it is difficult to walk and enjoy the moment. I loved every second up there, I thanked God for giving me the opportunity to be there and I took the time to contemplate and meditate on everything I was experiencing. I really like the feeling of being a tourist and Bogotá is a very tourist friendly and receptive city!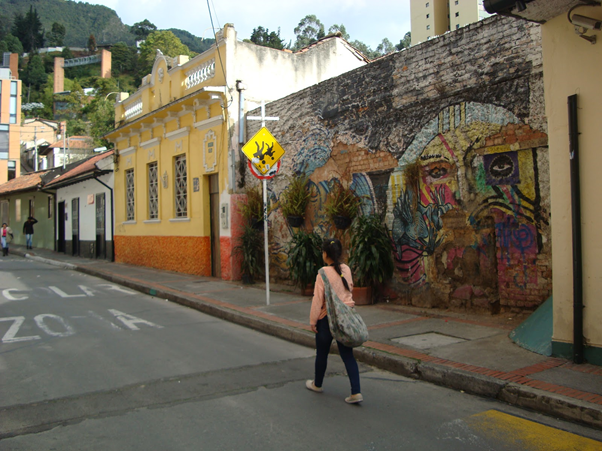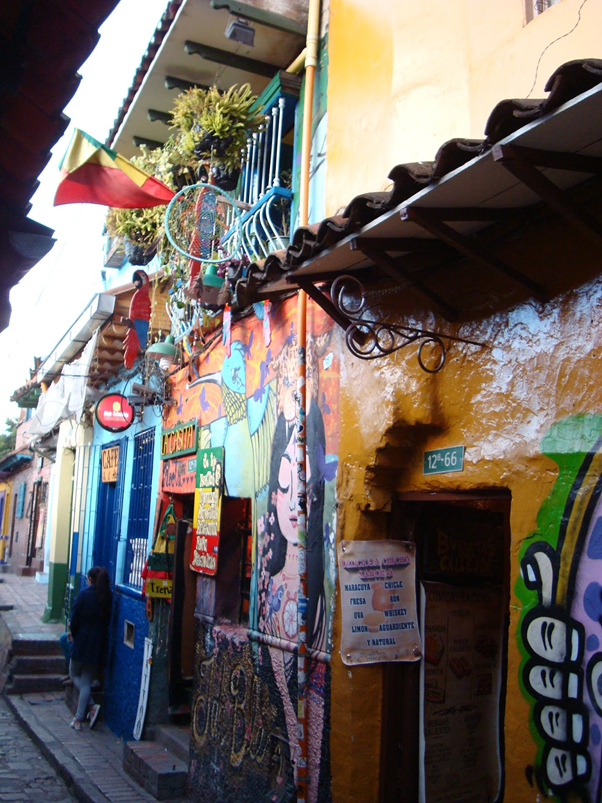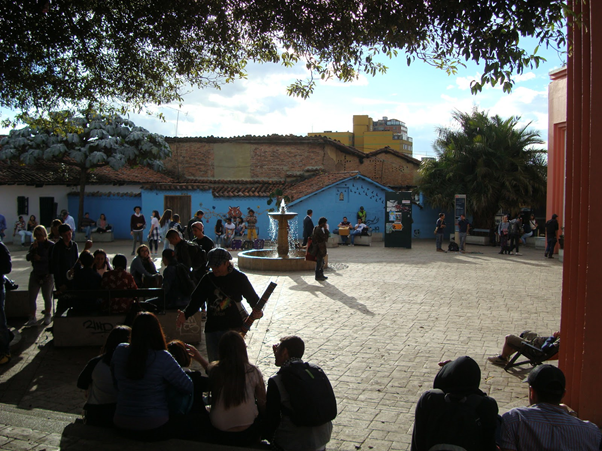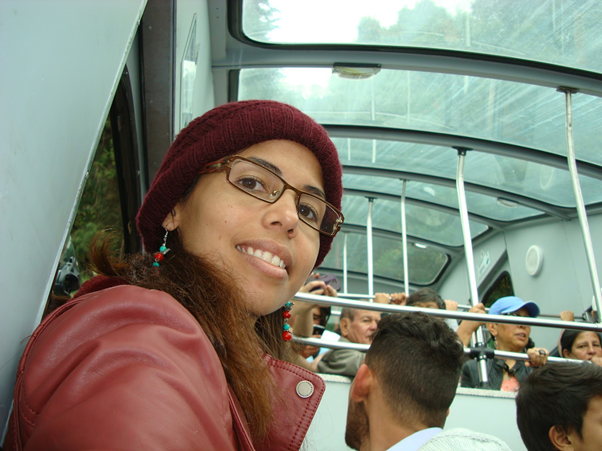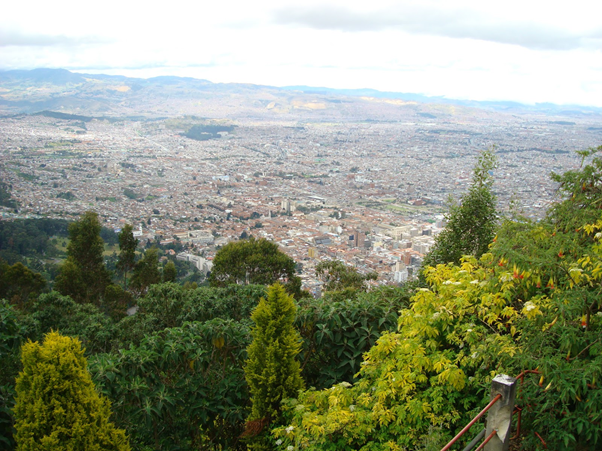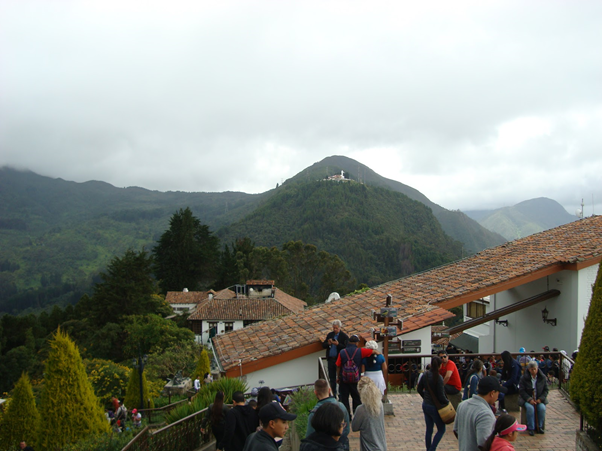 The parks are beautiful! On several occasions I have been able to enjoy a good reading in some of them, well cared for and spacious ... It seems that this city likes the big, the impressive! There is so much to see! Of course I did not know the whole city by work and time, but what I managed to see fascinated me ... the Virgilio Barco Library, the Metropolitan Park, Los Novios Park, Bolívar's country house, the Square of Chorro de Quevedo, the museums in the historic center, Bolivar's Square, the Botanical Garden, ... remembering makes me want to return! <3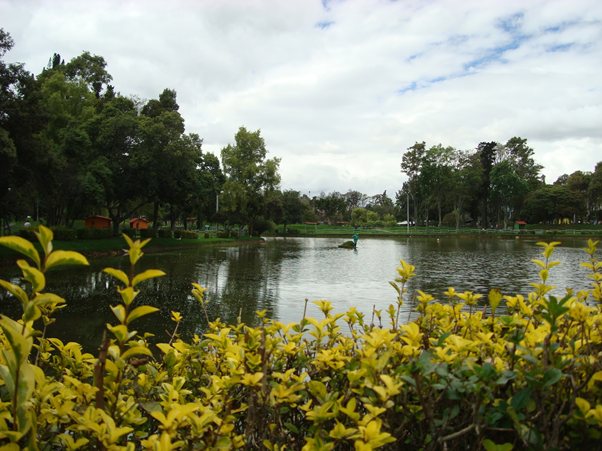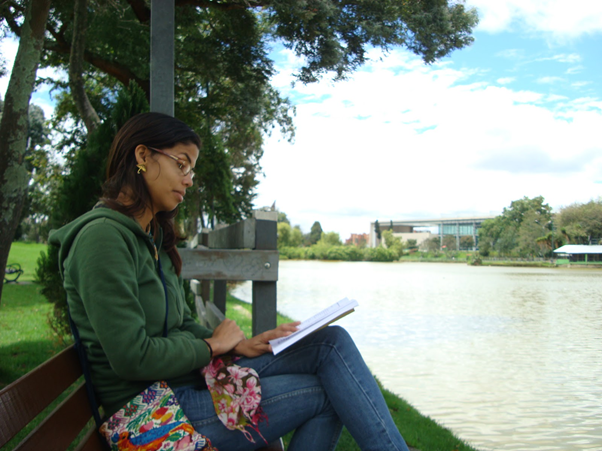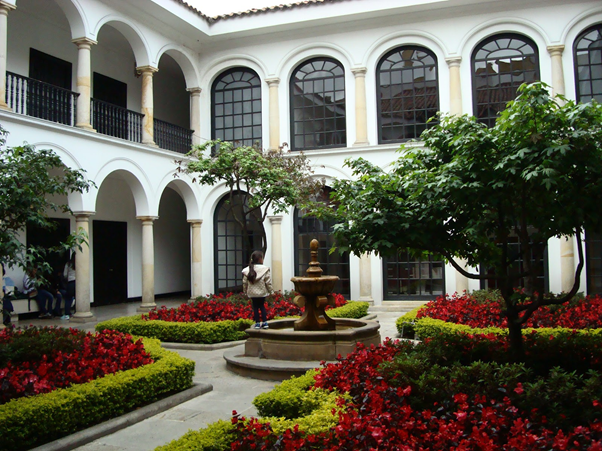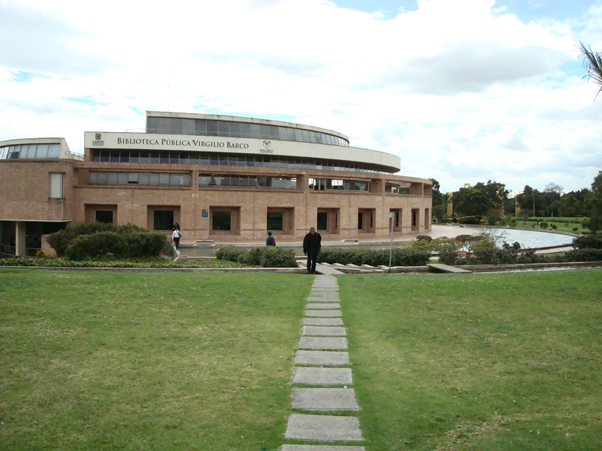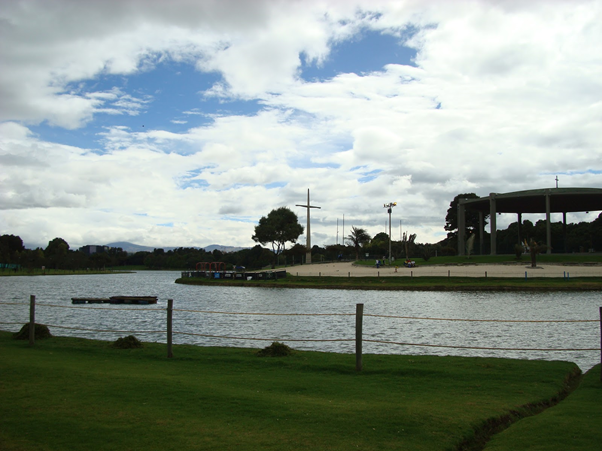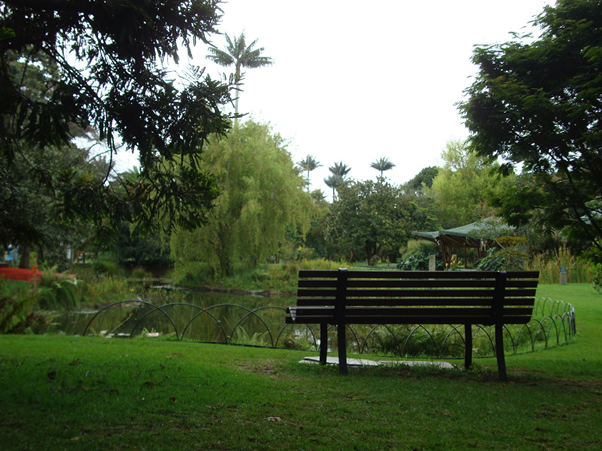 Botanical Garden of Bogotá
The confidence that everything turned out great made me want to continue the trip, and I contacted another friend and went to spend a few days in Cali, before continuing to Quito ... Cali is another incredible city in Colombia, with a super cool vibe, too very friendly with tourists, with a lot of cultural and artistic life ... I really liked it!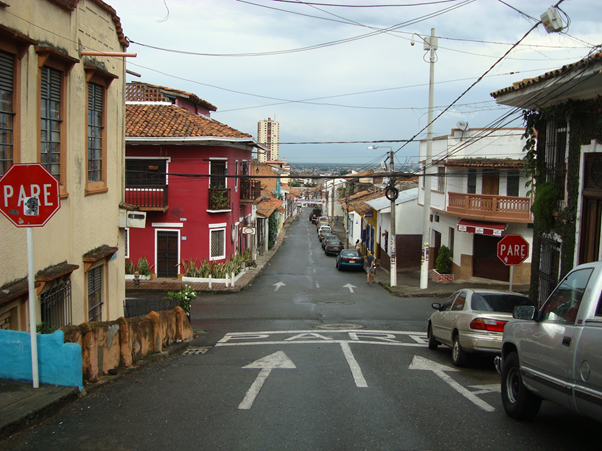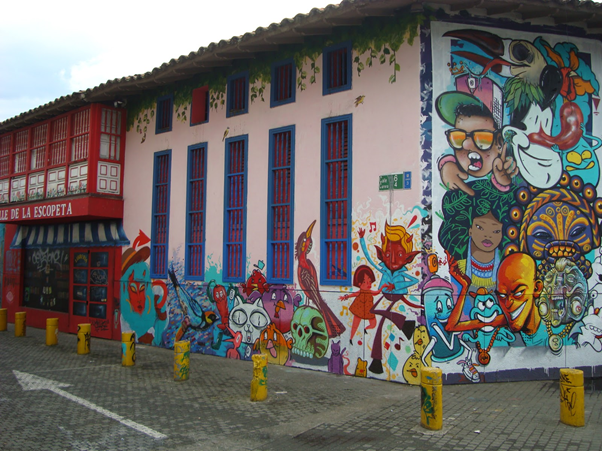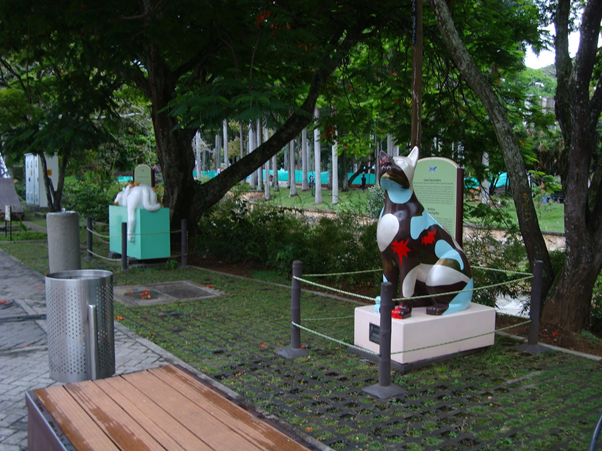 Los Gatos Park, Santiago de Cali
Bogotá stole my heart, first because it is a very beautiful city, and secondly because it gave me the confidence to realize the dream I always wanted: to live traveling! ... Since then I have been traveling south and how I like to do it !!! I discovered along the way that emigrating as such was not my thing, but traveling for the pleasure of knowing new places. I still haven't found a place that makes me think about settling down ... I feel like there is so much to know!
Now I am in Venezuela, but I cannot wait for the borders to be opened to follow the route ... At this moment of the Pandemic, more than one traveler is biting their nails for wanting to resume the art of traveling. .. but all this will soon pass, now we are close to continuing life doing what we love! <3
I hope you like my publication, I send you a warm hug !! .. Here I will continue remembering my travels, until I can get back on road! XD
With love Veru!
---
View this post on TravelFeed for the best experience.