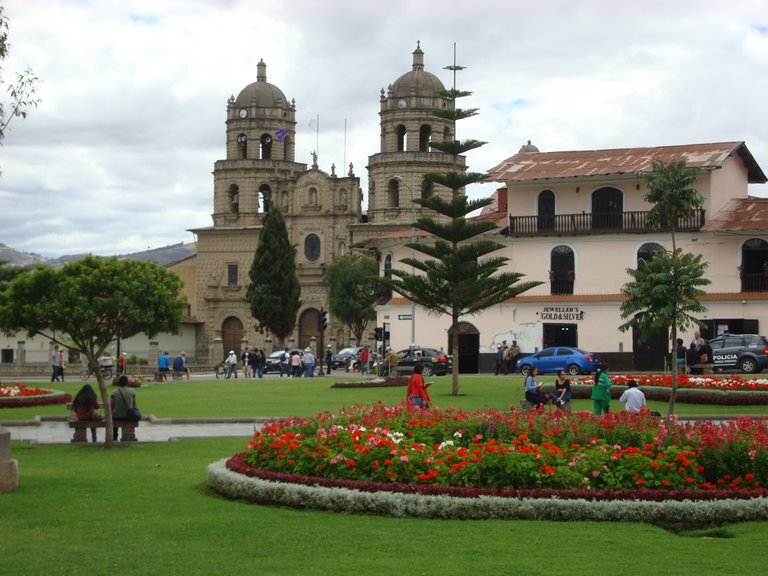 On the eastern margin of the Andes mountain range, the charming city of Cajamarca is located in one of the largest valleys in the Peruvian highlands, at about 2,750 meters above sea level. A city marked by history, since right here the capture of the Inca Atahualpa happened and with it the fall of the Inca empire and the beginning of what was the Spanish conquest. Hence its important heritage and cultural value.
En el margen este de la cordillera de los Andes, se encuentra enclavada en uno de los valles más grandes de la sierra de perú la encantadora ciudad de Cajamarca, a unos 2750 metros sobre el nivel del mar. Una ciudad marcada por la historia, ya que justo aquí sucedió la captura del inca Atahualpa y con ello la caída del imperio Inca y el comienzo de lo que fue la conquista española. De aquí su importante valor patrimonial y cultural.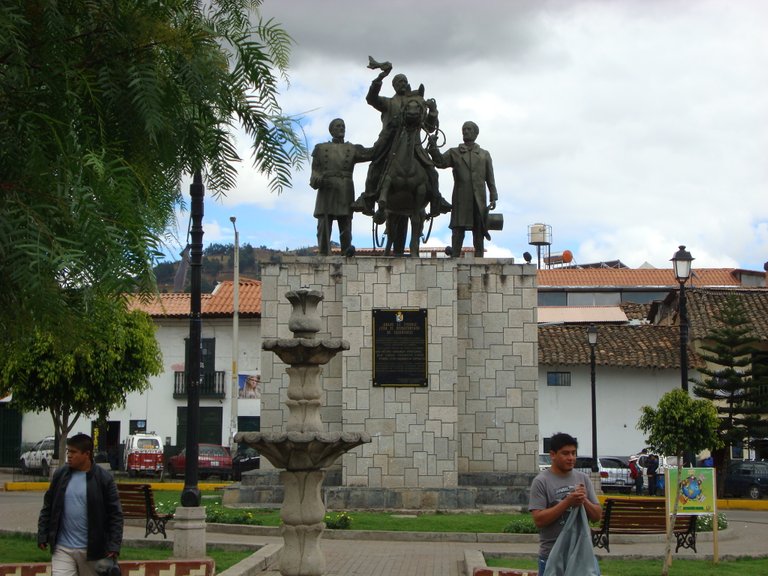 I came to this beautiful place thanks to a Peruvian friend that I met in Caracas. By chance we met while she was studying medicine in Venezuela. The twists and turns that life takes and the friends it gives us! It is incredible how paths intertwine to meet the people who are part of this "play" that we call life. That's how I met Gaby and then Cajamarca. I was in my destiny to get here
Llegué a este precioso lugar gracias a una amiga peruana que conocí en Caracas. Por azares del destino coincidimos mientras ella estudiaba medicina en Venezuela. Las vueltas que da la vida y los amigos que nos regala!! Es increíble cómo se entretejen caminos para llegar a conocer a las personas que forman parte de esta "obra de teatro" a la que llamamos vida. Así fue como conocí a Gaby, y posteriormente a Cajamarca. Estaba en mi destino llegar a aquí.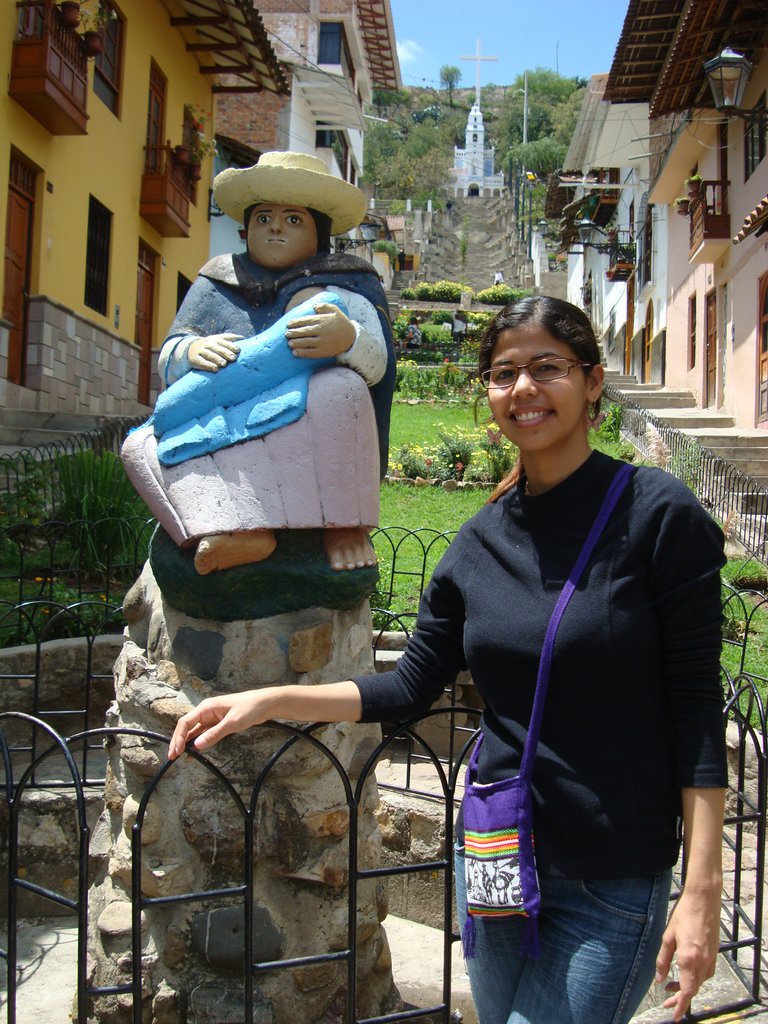 It is an incredible place, with a lot of cultural life; a delicious climate for me, temperate, with temperatures that vary between 5 and 21 degrees; the best carnivals in Peru; a very varied and wonderful gastronomy; and best of all: the human quality of its inhabitants! What I liked the most about here was the kindness and goodness of the people from Cajamarca!
Es un lugar increíble, con mucha vida cultural; un clima delicioso para mí, templado, con temperaturas que varían entre los 5 y los 21 grados; los mejores carnavales del Perú; una gastronomía muy variada y maravillosa; y lo mejor de todo: ¡la calidad humana de sus habitantes! ¡Lo que más me gustó de aquí fue la amabilidad y bondad de los cajamarquinos.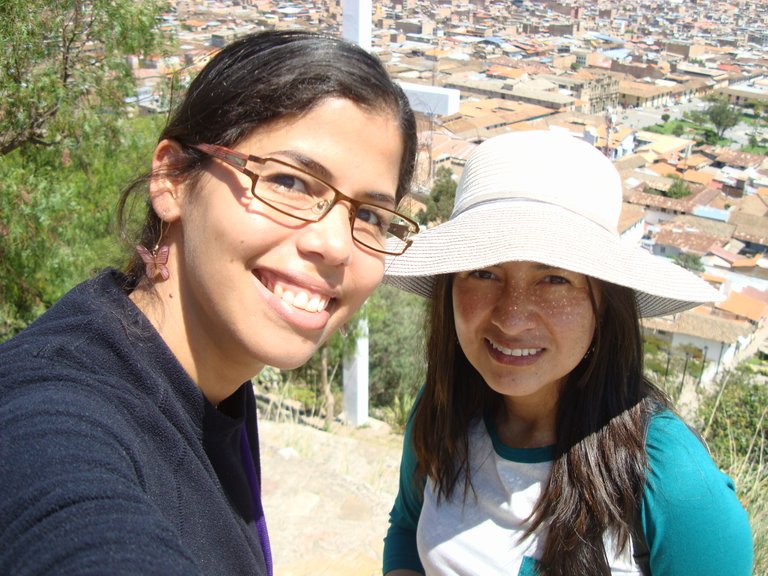 From the first moment I arrived at my friend's house, her family received me with so much affection and like one more! They made me feel at home right away! I was already fascinated with this ... so much kindness and joy for my arrival stole my heart! and also that every day of my stay the family made an effort to let me know their best dishes. It must be said, Peruvian food is one of the best in the world !!, It should be a world heritage site hahaha .. it is delicious !!. The first day I arrived I tried the most typical dish of Cajamarca: fried guinea pig! They laughed so much at me because of my shocked face when I saw that rodent on my plate .. hahaha it was shocking for me, in Venezuela we see these animals more like pets, I couldn't believe that that day I was going to eat one !! but I have to admit, it is a very tasty dish .. eccentric yes! but certainly exquisite! I tried many dishes that right now I can't quite remember their
names, but my favorite was the chicken chili and the ceviche !! My mouth is watering just remembering.
Desde el primer momento que llegue a casa de mi amiga, su familia me recibió con tanto cariño y como una más! me hicieron sentir en casa enseguida! Ya con esto estaba fascinada.. tanta amabilidad y alegría por mi llegada me robó el corazón! y además que cada día de mi estadía la familia se esmeraba por darme a conocer sus mejores platos. Hay que decirlo, la comida peruana es una de las mejores del mundo!!, debería ser patrimonio de la humanidad jajajaj.. es deliciosa!!.El primer día que llegue probé el plato más típico de Cajamarca: ¡Cuy frito!.. se rieron tanto de mi por mi cara de impresión al ver ese roedor en mi plato.. jajaj fue impactante para mi, en venezuela estos animalitos lo vemos más bien como mascotas, no podía creer que ese dia me iba a comer uno!! pero tengo que admitirlo, es un plato muy rico.. excéntrico si! pero sin duda exquisito! Probé muchos platos que ahora mismo no recuerdo bien sus nombres, pero mi favorito fue el ají de gallina y el ceviche!! se me hace agua la boca solo de recordar.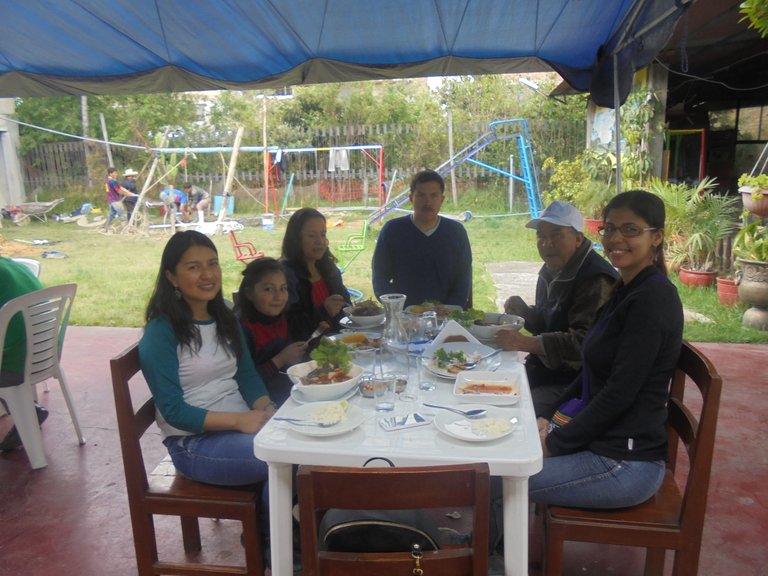 Of the tourist attractions, the historic center of the city is very beautiful. It preserves its colonial structures very well, the main square is beautiful, in its surroundings is the Cajamarca Cathedral (or Santa Catalina Cathedral) and the San Francisco convent, nearby is also located the Church of Bethlehem and the rescue room of the Inca Atahualpa. Sites of important tourist and cultural interest. The old houses give a charming air to the city. It was very nice for me to walk through its streets and breathe the tranquility of the place. Very close to the main square is the slope of Santa Apolonia, a hill on whose top there is a natural viewpoint that allows a beautiful view of the city. Here is a chapel in honor of the Virgin of Fatima, and at the top there are a couple of carved stones that are said to be "the Inca's chair" from where you could see the entire valley.
De las atracciones turísticas, el centro histórico de la ciudad es muy hermoso. Conserva muy bien sus estructuras coloniales, la Plaza de Armas es hermosa, en sus alrededores se encuentra la Catedral de Cajamarca (o Catedral de Santa Catalina) y el convento de San Francisco, cerca también se ubica la Iglesia de Belén y la sala de rescate del Inca Atahualpa. Sitios de importante interés turístico y cultural. Las casas antiguas dan un aire encantador a la ciudad. Fue muy lindo para mí caminar por sus calles y respirar la tranquilidad del lugar. Muy cerca de la plaza principal se encuentra la cuesta de Santa Apolonia, una colina en cuya cima hay un mirador natural que permite una hermosa vista de la ciudad. Aquí hay una capilla en honor a la Virgen de Fátima, y ​​en la parte superior hay un par de piedras talladas que se dice que son "la silla del Inca" desde donde se podía ver todo el valle.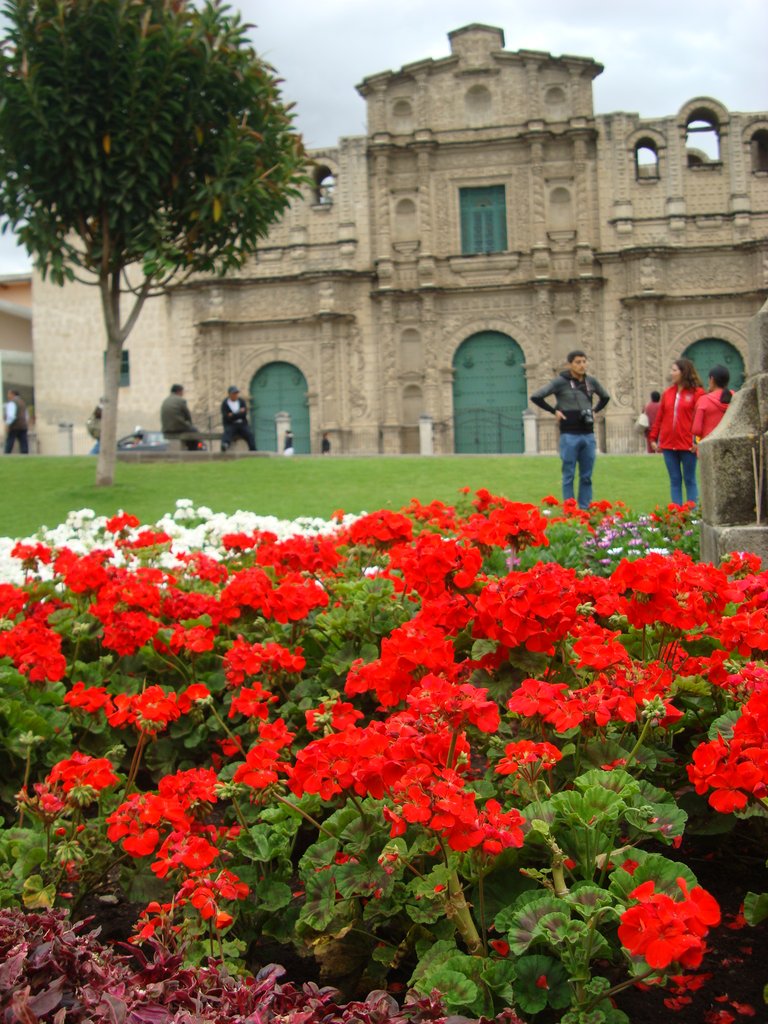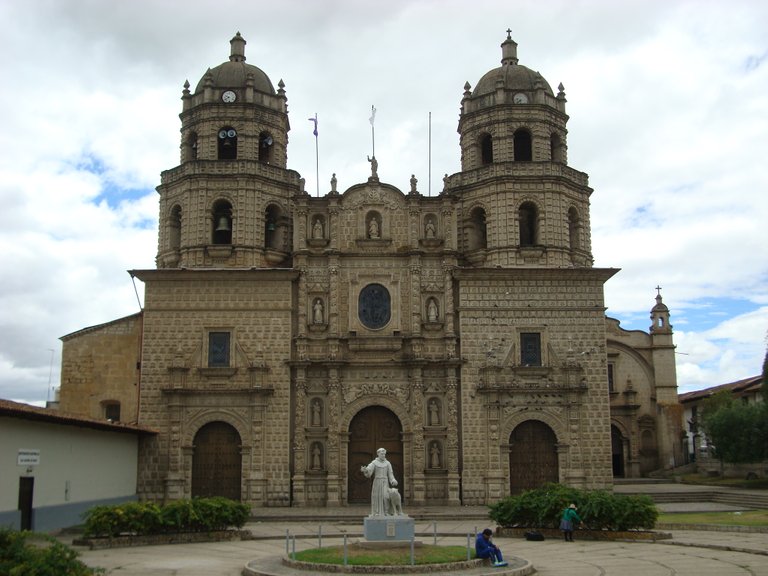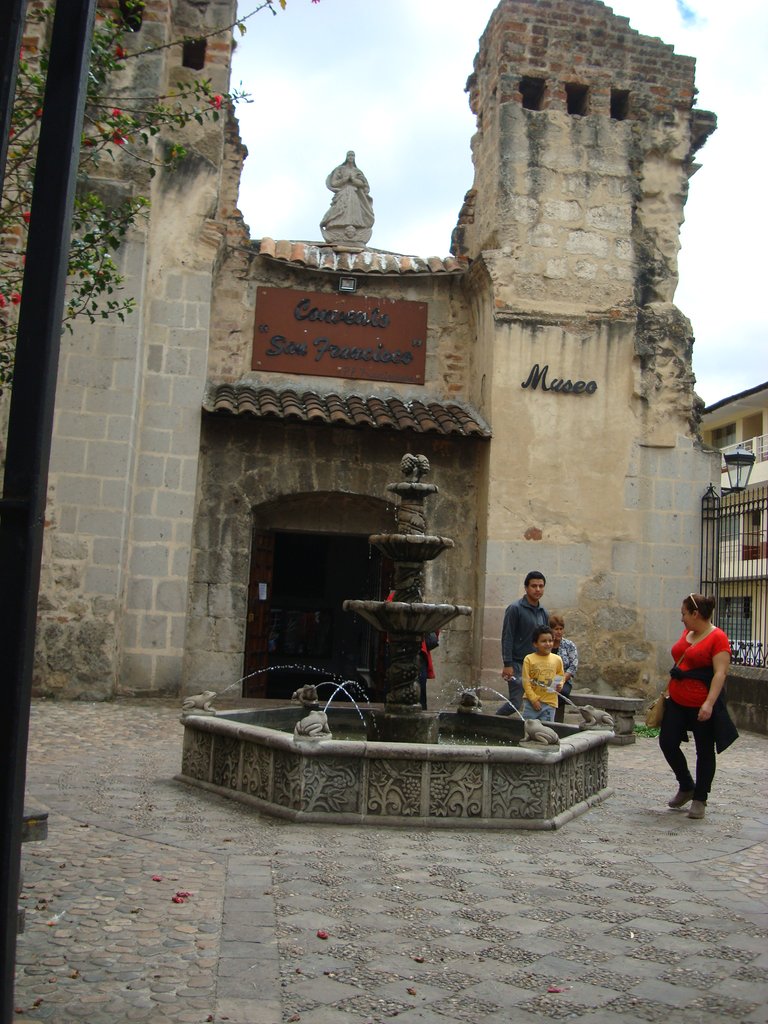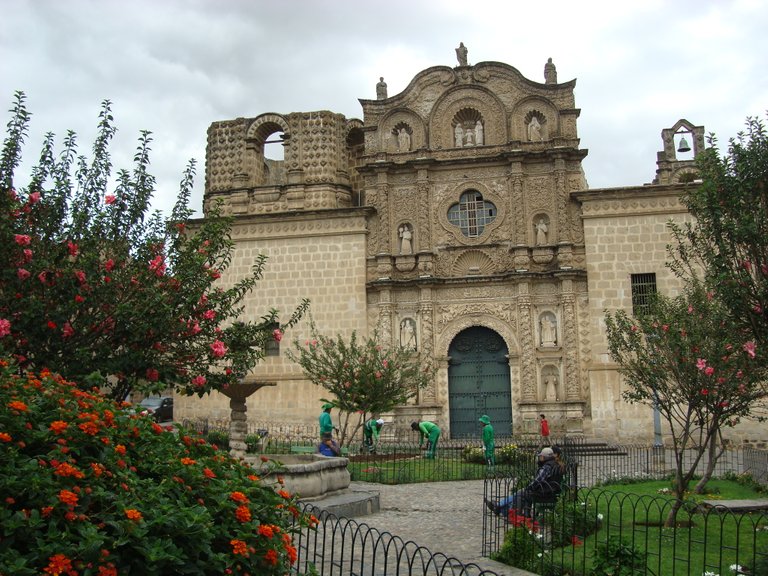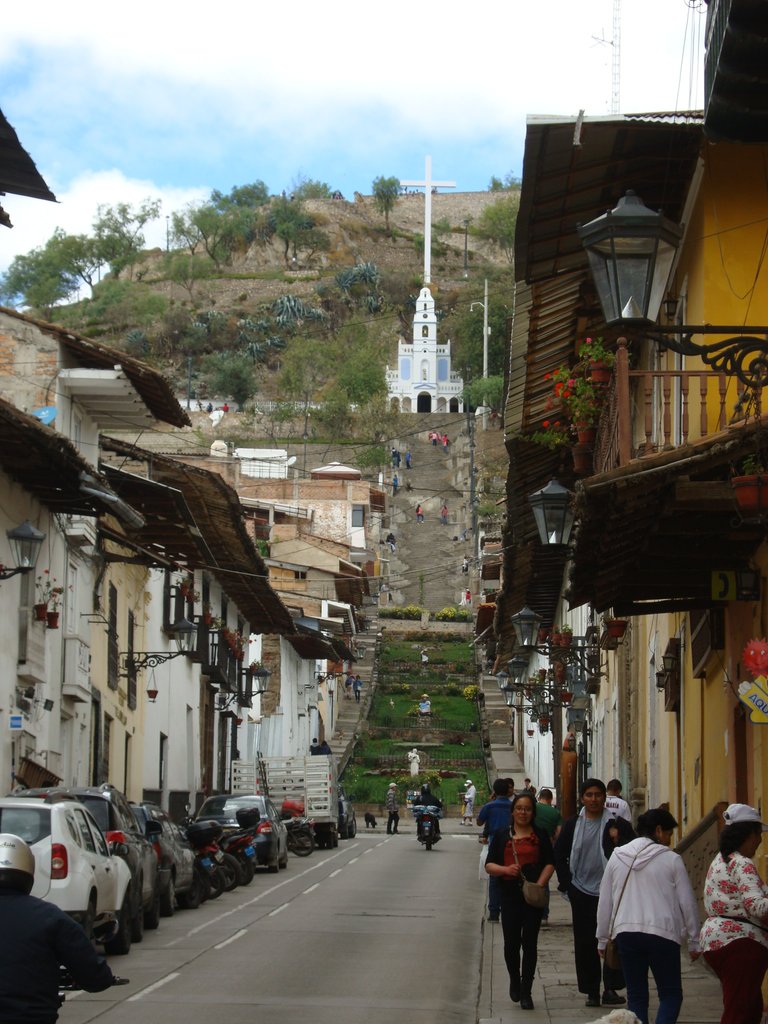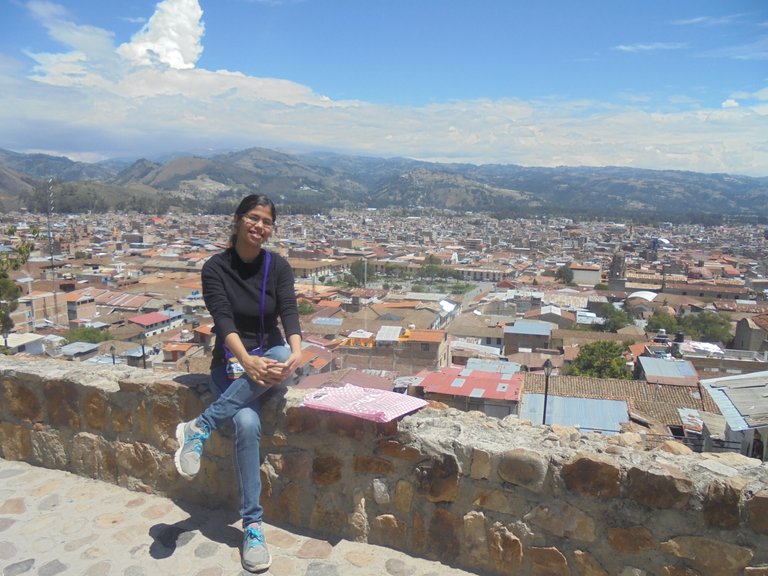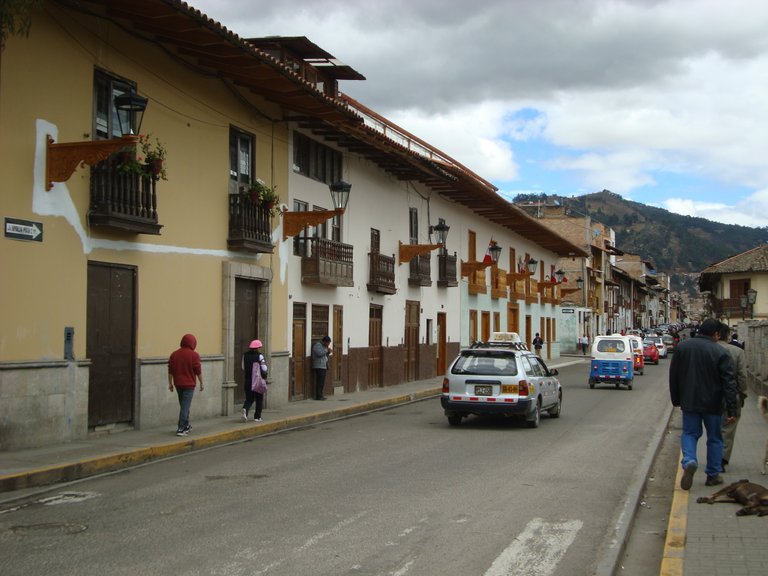 In to the geographic center of the city, I was able to visit the Coliseum of the Qhapaq Ñan Complex, a beautiful fairly modern sports complex in whose surroundings is the grove of the Incas, a walk where there are sculptures of the 14 most important Incas of the empire and also close to the Coliseo is the University of Cajamarca, an important public university, with national and international recognition. It is a very beautiful and interesting area to visit.
Más al centro geográfico de la ciudad pude visitar el Coliseo del Complejo Qhapaq Ñan, un hermoso complejo deportivo bastante moderno en cuyos alrededores está la alameda de los Incas, un paseo donde se encuentran esculturas de los 14 Incas más importantes del imperio y también cerca del coliseo está la Universidad de Cajamarca, una importante universidad pública, con reconocimiento nacional e internacional. Es una zona muy bonita e interesante de visitar.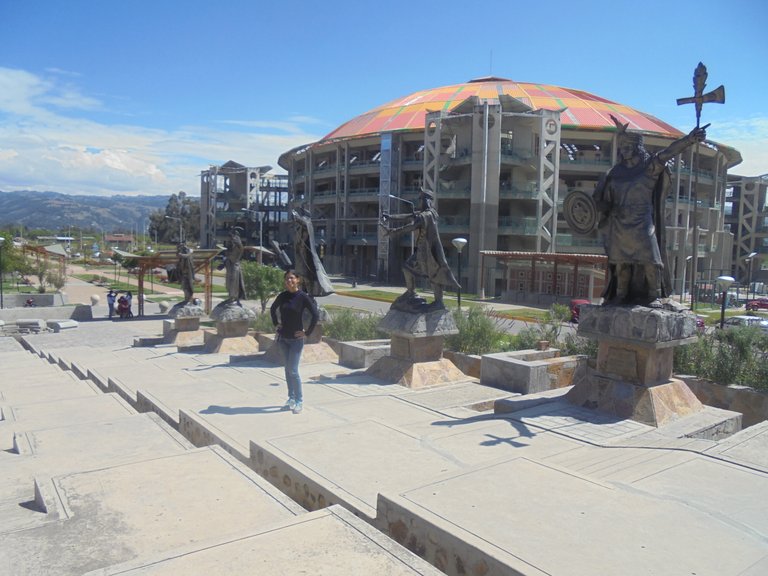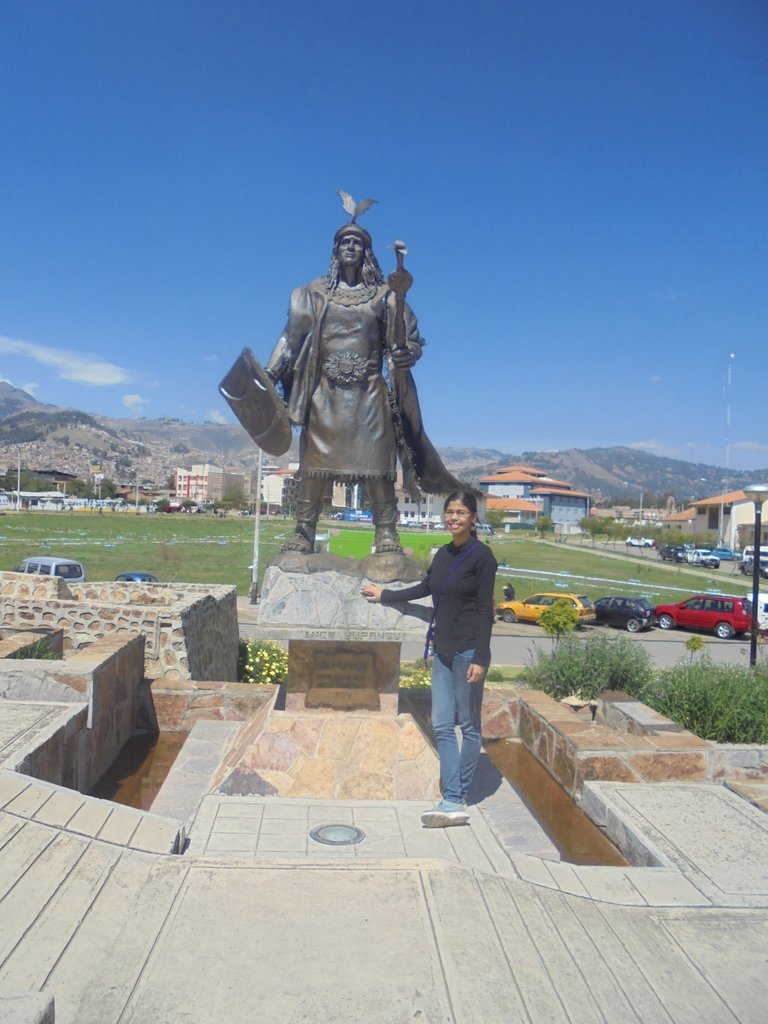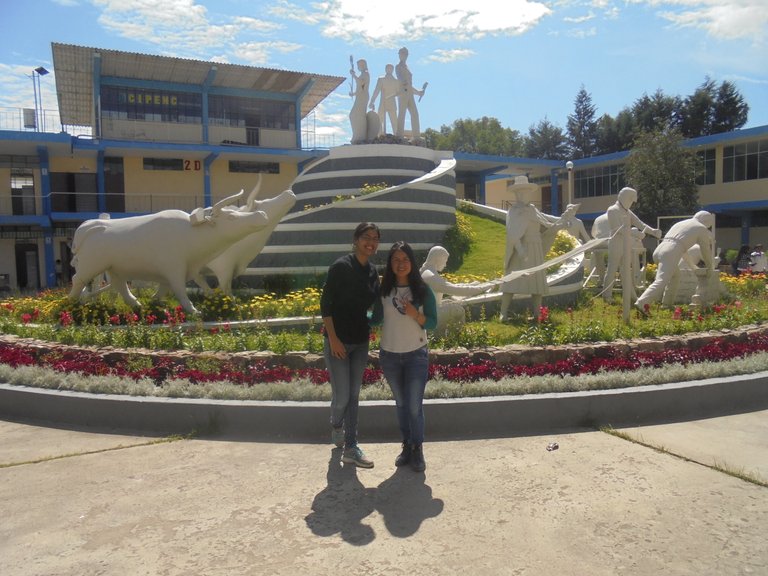 Another tourist attraction that I was able to visit was the famous Inca Baths Tourist Complex, known for the thermal waters used as therapy with multiple health benefits. In the complex is the Inca Well, a bathroom 4 meters long by 4 meters wide and 1.70 meters deep in which it is said that the Inca Atahualpa performed rituals to regain strength and then continue his conquests. It is a super nice place, with beautiful gardens. One of the must-see places to visit; although it is not exactly in the city but in a nearby district that is also called Inca Baths, about 6 kilometers from Cajamarca.
Otro atractivo turístico que pude conocer fue el famoso Complejo Turístico Baños del Inca, conocido por las aguas termales usadas como terapia con múltiples beneficios para la salud. En el complejo se encuentra el Pozo del inca, un cuarto de baño de 4 metros de largo por 4 metros de ancho y 1.70 metros de profundidad en el que se dice que el inca Atahualpa realizaba los rituales para recuperar fuerzas para luego continuar sus conquistas. Es un lugar super lindo, con jardines hermosos. Uno de los lugares imperdibles de visitar, aunque no queda exactamente en la ciudad sino en un distritos cercano que se llama también Baños del Inca, a unos 6 kilómetros de Cajamarca.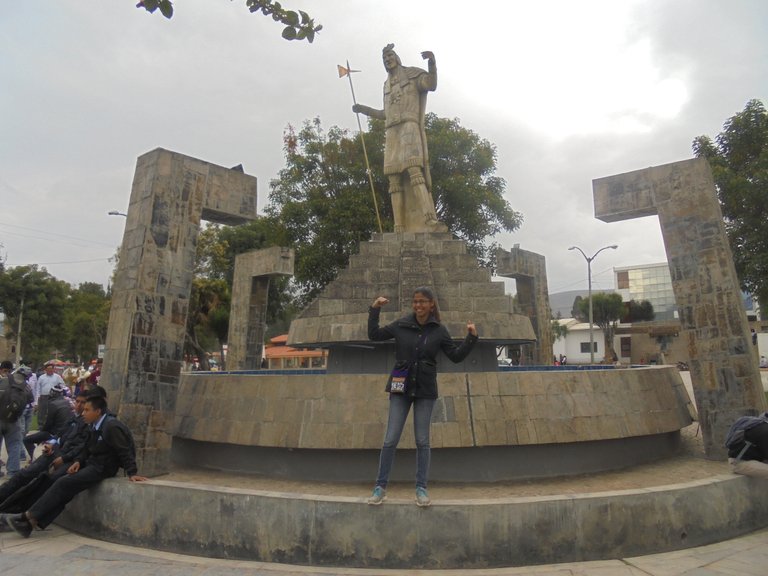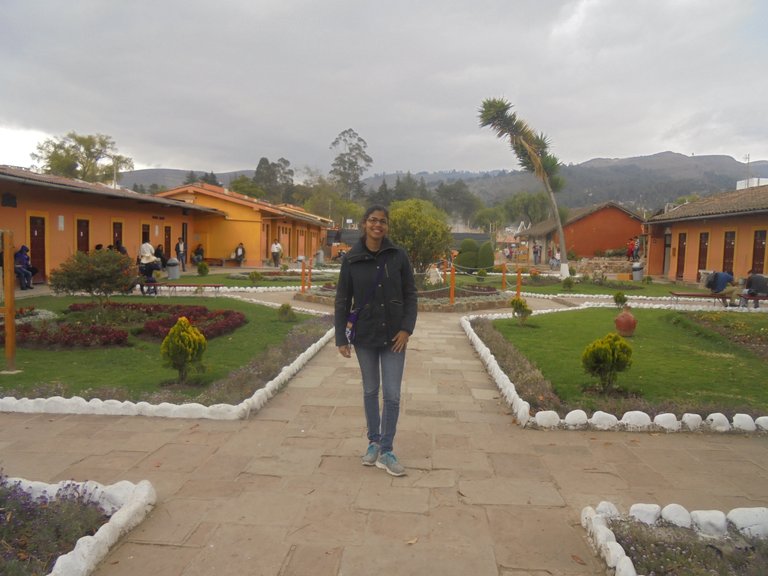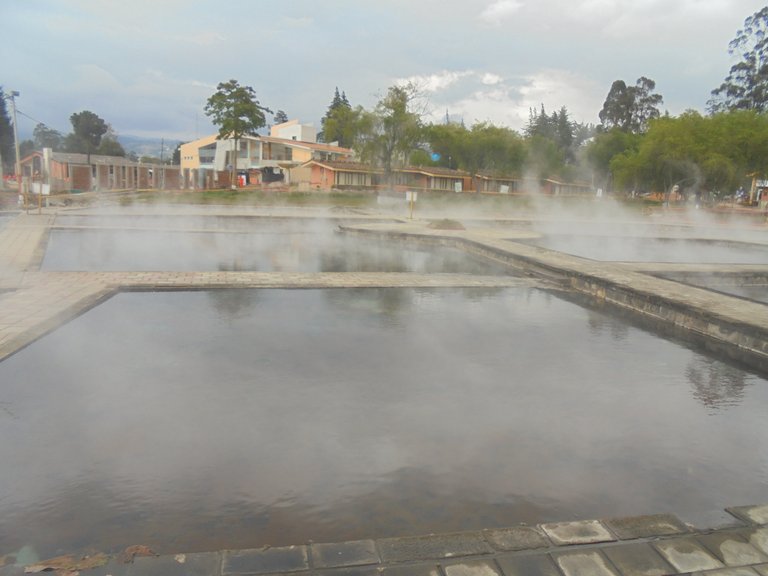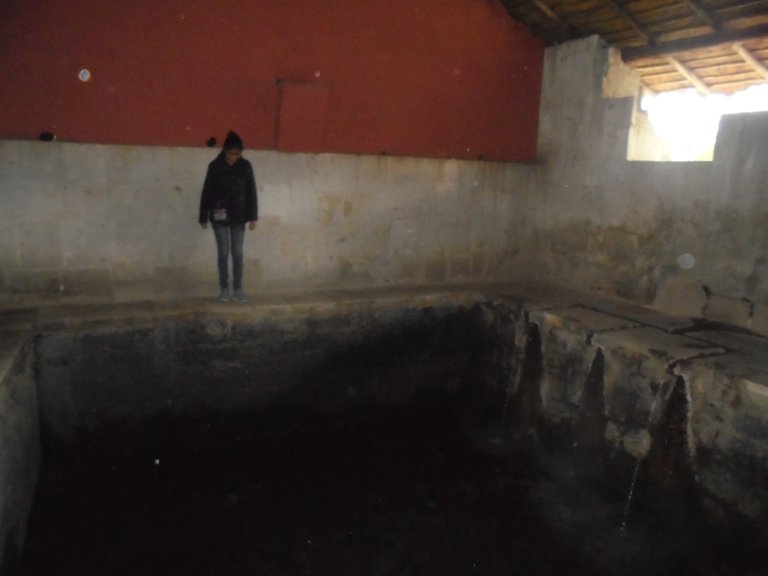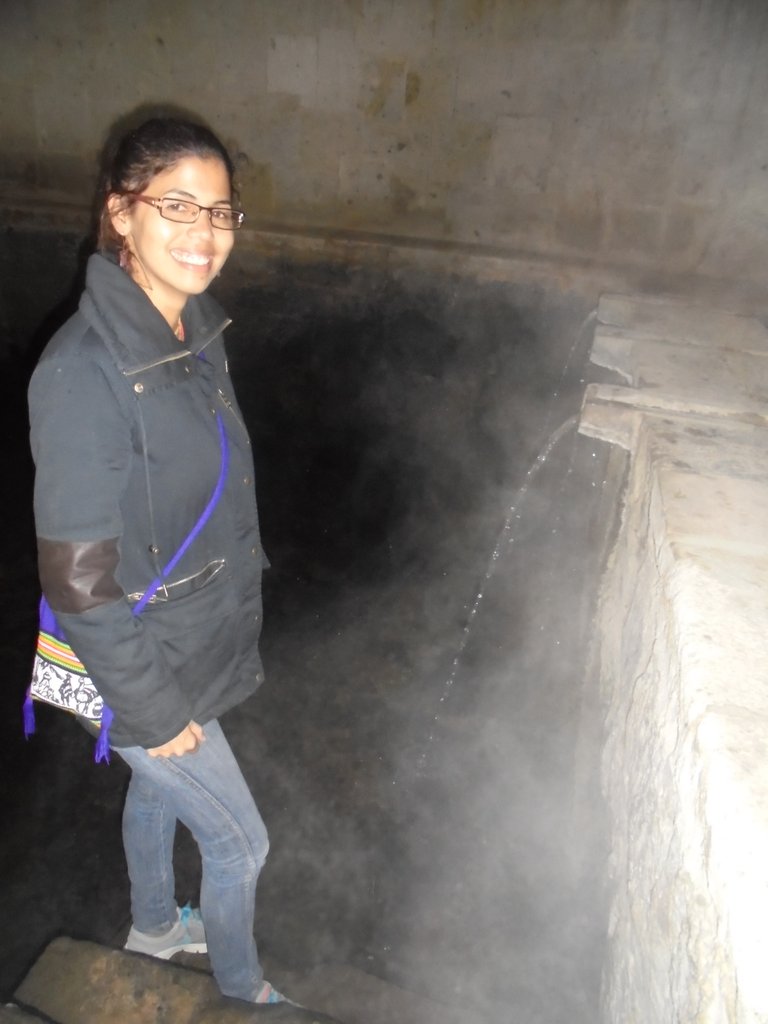 I want to go back because I did not know important places in the surroundings of the city, such as the small windows of otuzco, Cumbemayo, Llacanora, San Marcos, Jaén. Which are places of important archaeological and natural interest and highly recognized among the attractions of the area. But although I only knew the central area of ​​Cajamarca, I can tell you that it is a place that causes you to return many times, it is charming and beautiful!
Quiero volver porque me faltó conocer lugares importantes de los alrededores de la ciudad, como las ventanillas de otuzco, cumbemayo, llacanora, san marcos, jaén. Que son lugares de importante interés arqueológico y natural y muy reconocidos entre los atractivos de la zona. Pero aunque sólo conocí el área central de Cajamarca, puedo decirles que es un lugar al que provoca volver muchas veces, ¡es encantador y hermoso!
I hope you have enjoyed this beautiful place, and are encouraged to visit it ... You will surely like it! Peru is a great destination that is well worth knowing!
Espero que hayas disfrutado de este hermoso lugar, y te animes a visitarlo ... ¡seguro que te gustará! ¡Perú es un gran destino que vale la pena conocer!