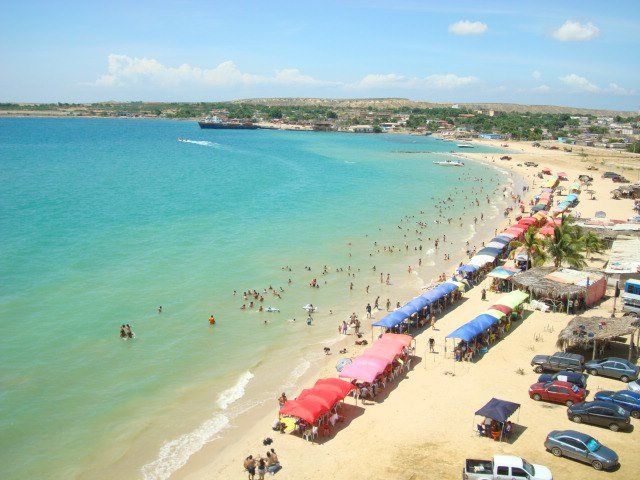 Hello travelers! today I want to show you one of my favorite beaches in Venezuela: Araya! It is in Sucre state, if we look at the map it is practically in front of Cumaná (the state capital and my hometown). So when we want to go there we say with enthusiasm: "Let's go to the other coast!"
¡Hola viajeros! hoy quiero mostrarles una de mis playas favoritas en Venezuela: Araya! Queda en el estado Sucre, si miramos en el mapa queda prácticamente al frente de Cumaná (la capital del estado y mi ciudad natal <3). Así que cuando queremos ir a allá decimos con entusiasmo: "Vamos a la otra costa!!"


Getting to the other coast is an adventure, the shortest way is by sea from Cumaná, in boats that are colloquially called "tapaitos", this is because the boats have a roof and are covered (in Spanish 'covered' is said 'tapado'). on the way there are strong waves and although they try to avoid it it is very difficult not to arrive wet at Manicuare, the town where these boats take you. From there you have to take some 4x4 trucks that will finally leave you in Araya. The other road is very long, so almost nobody takes it, it is bordering the entire Gulf of Cariaco, it is like 6 hours of driving and the road is not in the best condition.
Para llegar a la otra costa es una aventura, el camino más corto es por mar, en unos botes que coloquialmente llaman "tapaitos", esto por que las lanchas tienen techo y quedan tapaditos jajaj.. en el camino hay fuertes olas y por más que tratan de evitarlo es muy difícil no llegar enchumbados a Manicuare, el poblado al que te llevan estos barquitos. De ahí hay que tomar unas camionetas 4x4 que te dejarán finalmente en Araya. El otro camino es muy largo, por lo que casi nadie lo toma, está bordeando todo el golfo de Cariaco, son como 6 horas manejando y la ruta no está en las mejores condiciones.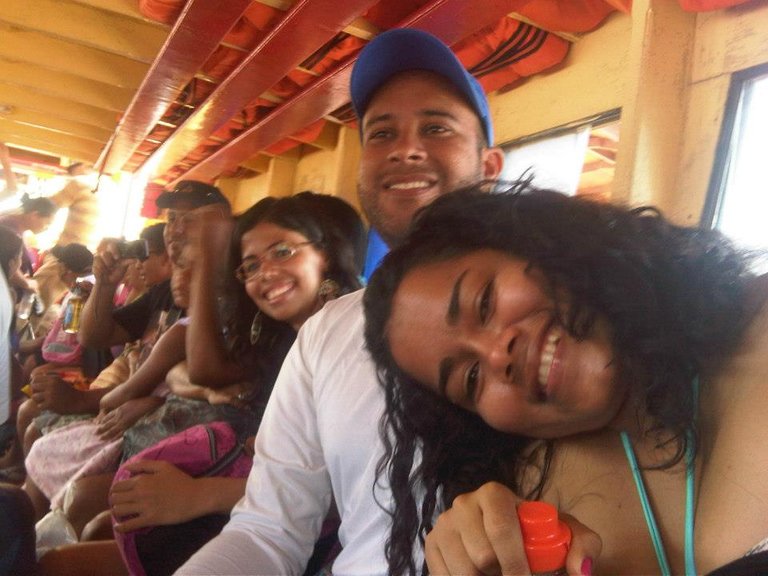 In the "Tapaitos", ready to start the adventure!/ En los "Tapaitos" listos para comenzar la aventura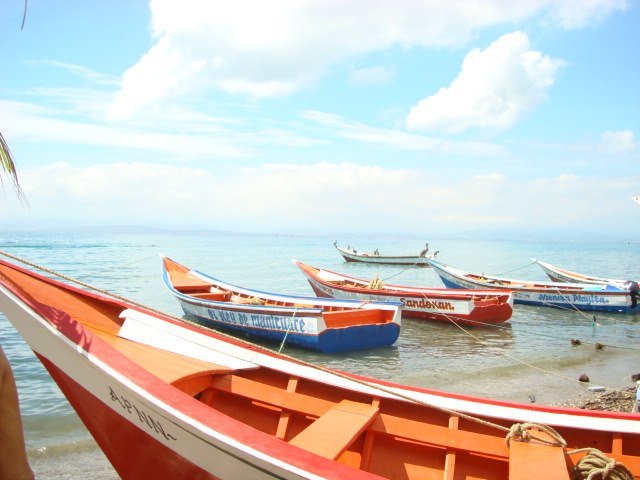 Upon reaching Manicuare we find this wonderful landscape!/ Al llegar a Manicuare nos encontramos con este maravilloso paisaje
When you reach the beach, the view is wonderful, fine white sand, the sea of ​​an intense blue and the radiant sun ... very radiant! I always say that this beach is extreme because the water is too cold, the sun always feels too intense, since it is a fairly arid area, and the breeze is very strong !! (sometimes that's why the sand pricks you) Everything is too much !! That's why it's too beautiful too!
Al llegar a la playa, la vista es maravillosa, arena blanquísima y fina, el mar de un azul intenso y el sol radiante… muy radiante! Siempre digo que esta playa es extrema, porque el agua es demasiado fría, el sol siempre se siente demasiado intenso ya que es una zona bastante árida, y la brisa es muy fuerte!! (a veces por esto la arena te pincha) Todo allí es demasiado!! por eso es que también es demasiado hermosa!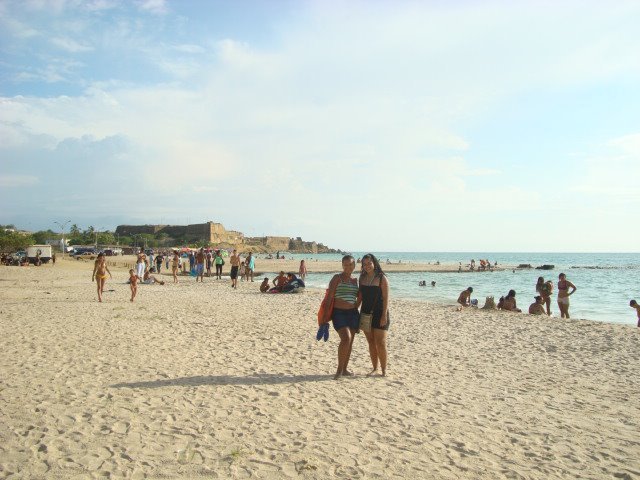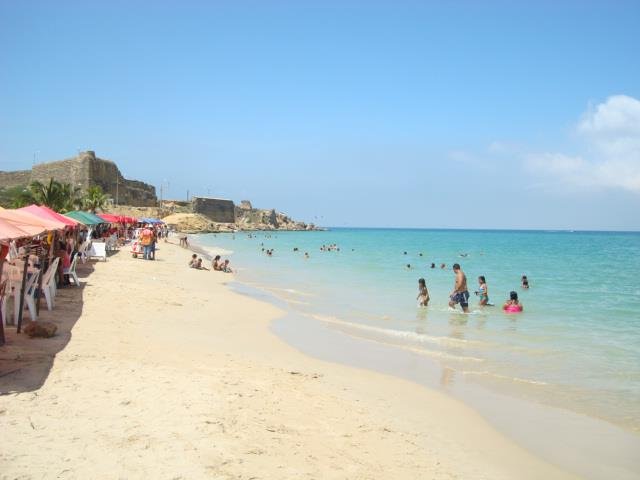 The plus of the place is that on the seashore are the ruins of a fortress that in colonial times was known as "The Royal Fortress of Santiago de Arroyo de Araya" (today we only say El Castillo de Araya to what remains of him) this gives a special touch to the place that is already quite photogenic.
El plus del lugar es que a orillas del mar se encuentra las ruinas de una fortaleza que en los tiempos de la colonia se le conoció como "La Real Fortaleza de Santiago de Arroyo de Araya", hoy solo le decimos El Castillo de Araya a lo que queda ella, esto le da un toque especial al lugar que ya de por sí es bastante fotogénico.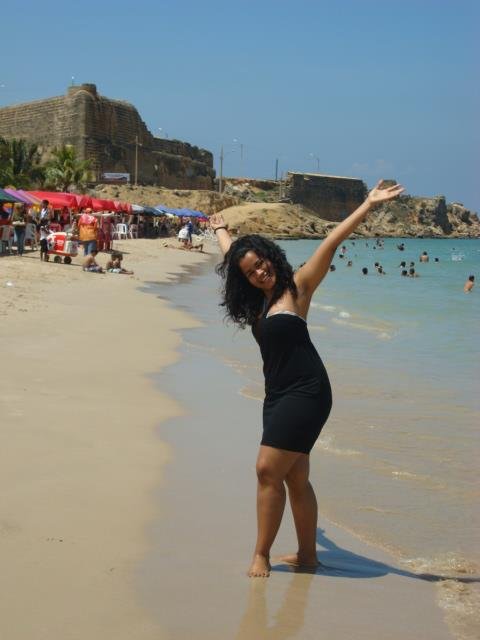 If we go up to the Castle we will have an extraordinary view, good photographers will get excited taking super cool photos… I'm not very good at photographing and I have taken some that don't look too bad! hahaha There is little left of the castle, but even in the distance it seems imposing… I can't imagine what it would be like in its glory days! a show for sure!
Si subimos al Castillo tendremos una vista extraordinaria, los buenos fotógrafos se emocionarán sacando fotos super geniales… yo que no soy muy buena en fotografía he tomado algunas que no se ven tan mal! jajaja Queda poco del castillo, pero aun en la distancia se ve imponente… no logro imaginar como sería en sus tiempos de gloria! seguro todo un espectáculo!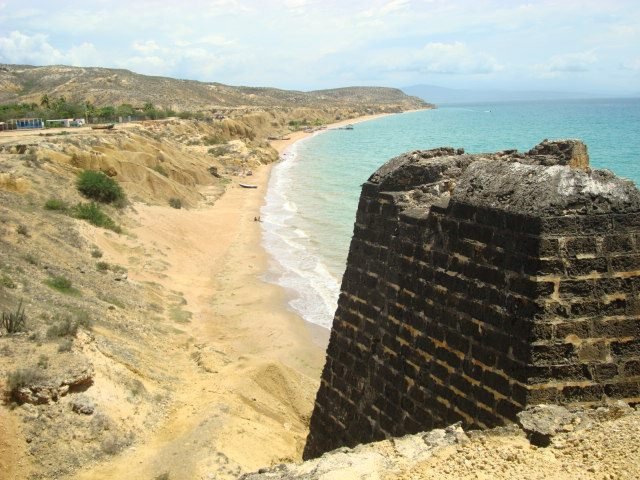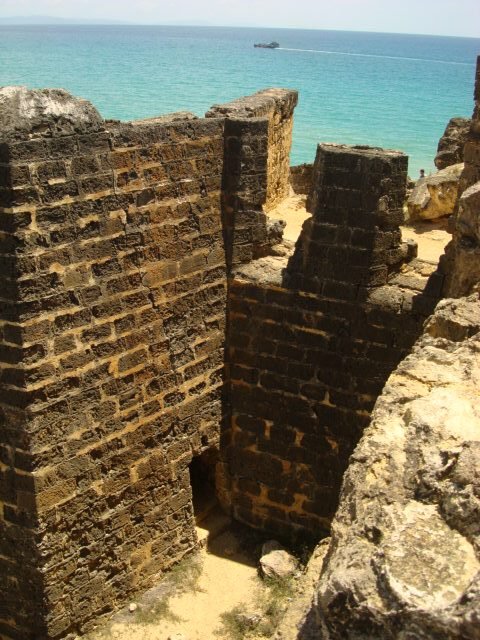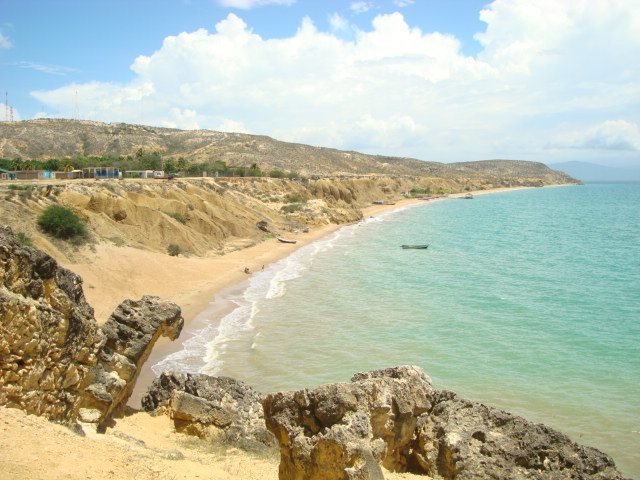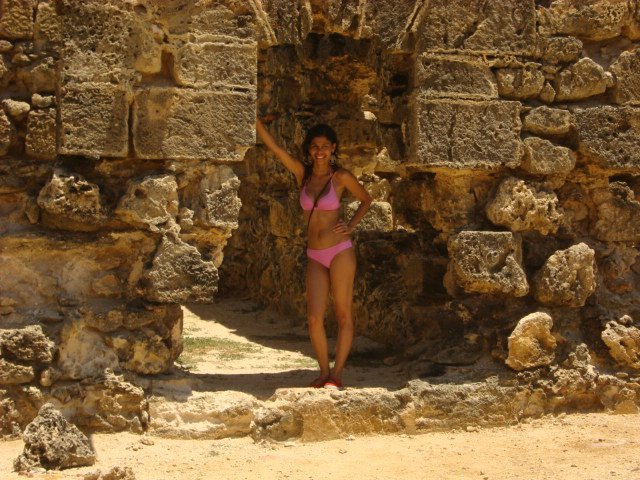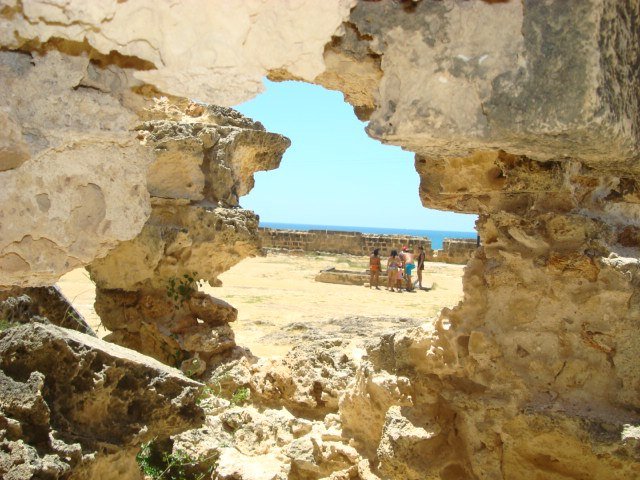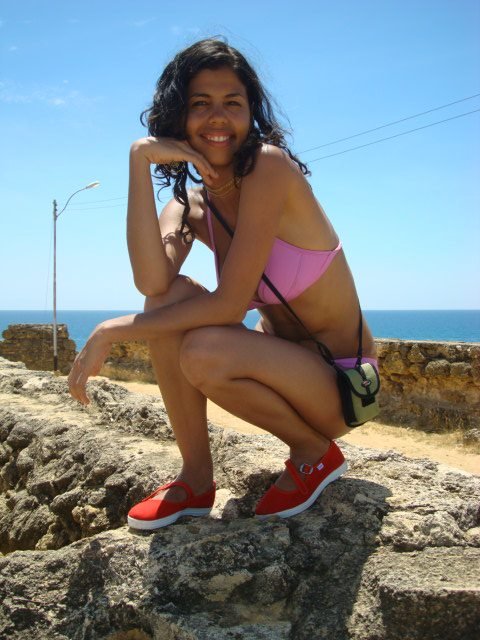 In general, it is a trip that is done in a single day because of how close it is to Cumaná, and when we return the great gift of the day is the sunset! Beautiful! I love sunsets and I always delight in them ... It is the perfect ending to a perfect day!
Por lo general es un viaje que se hace en un solo dia por lo cerca que queda de cumaná, y cuando ya vamos de regreso el gran regalo del dia es el atardecer! ¡Bellisimo! A mi me encantan los atardeceres y siempre me deleito con ellos… En este paseo es el cierre perfecto para un día perfecto!!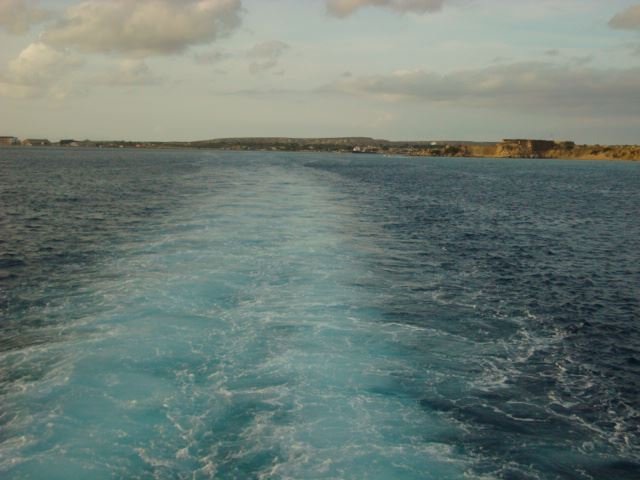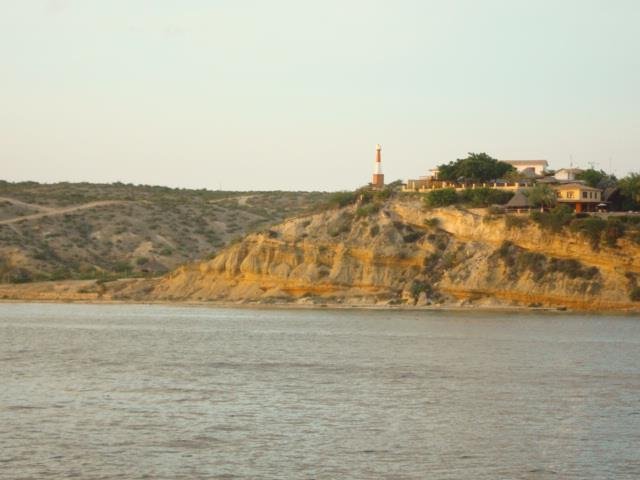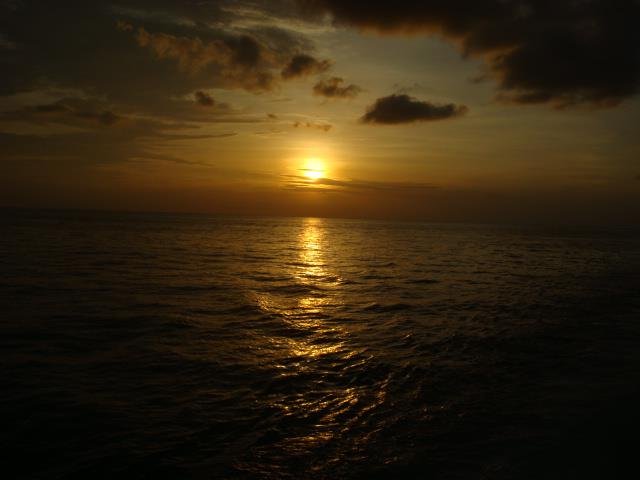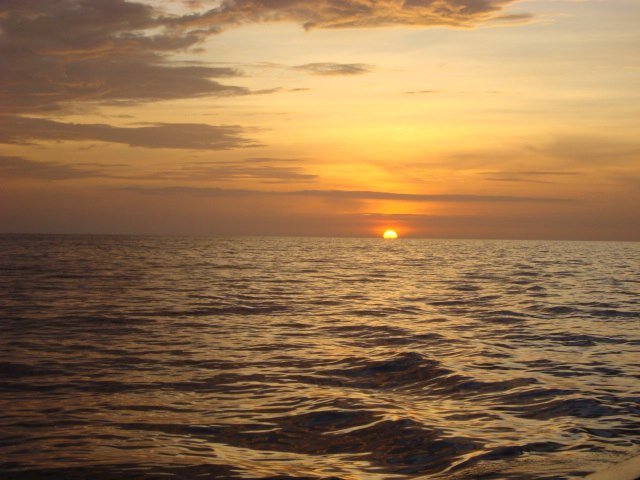 I hope you liked this beach as much as I did, it is a place worth visiting!
Espero te haya gustado tanto como a mi esta playa, es un lugar que vale la pena conocer!