Walk Along the "Piere Rosse" Path, Crespano del Grappa, Treviso - Discovering Italy with alequandro!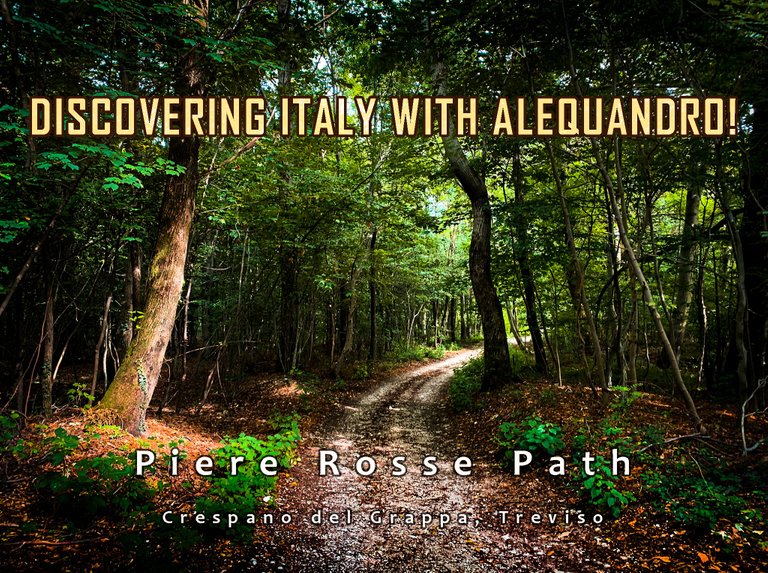 Hello friends! The commitments are leading me to post less but I don't like being inactive on Hive, so today I got it into my head that I would post!
A few days ago I went to Crespano del Grappa in the province of Treviso and I decided to walk on the Piere Rosse path (red stones).
This path is not new, I think I have made at least one post about this place but since it is very beautiful and not far from where I live, I am happy to go back!
ITA
Ciao amici! Gli impegni mi stanno portando a postare meno però essere poco attivo su Hive non mi piace, quindi oggi mi sono messo in testa che avrei fatto un post!
Qualche giorno fa sono stato a Crespano del Grappa in provincia di Treviso e ho deciso di camminare sul sentiero Piere Rosse (pietre rosse).
Non è una novità questo sentiero, credo di aver fatto almeno un post su questo luogo, ma dato che è molto bello e poco distante da dove vivo, ci torno sempre volentieri!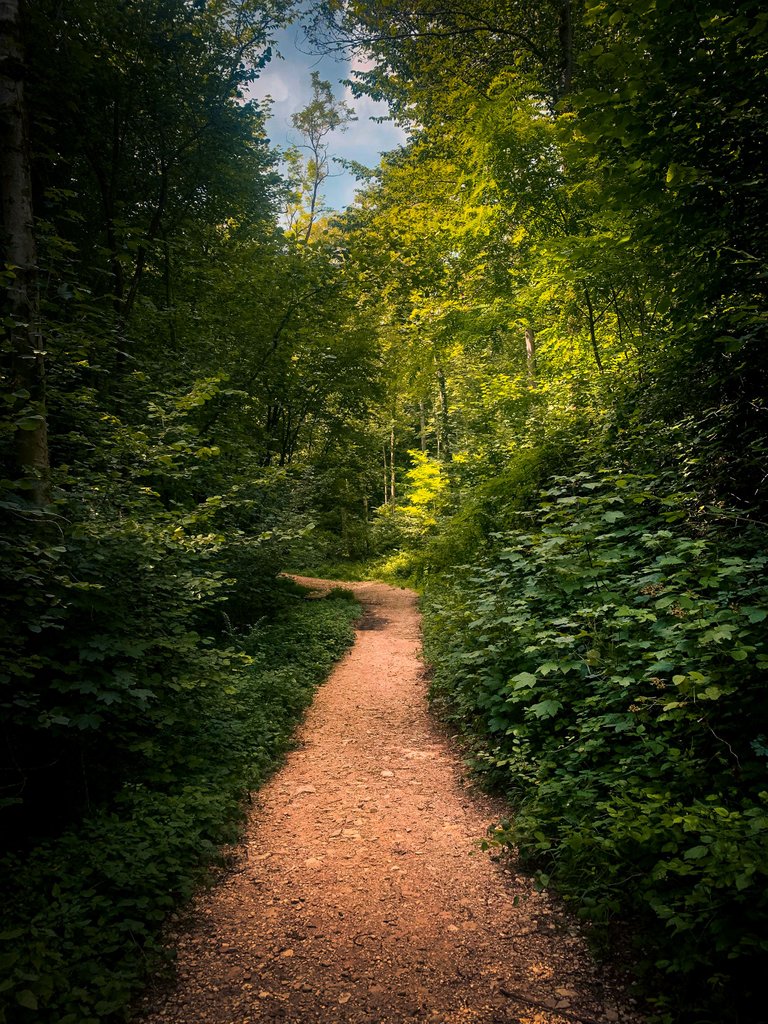 The path is well marked and extends over an altitude ranging from 450 to 600 meters, so apart from a couple of climbs it is a path suitable for everyone.
ITA
Il sentiero è ben segnalto e si sviluppa su un'altitudine che varia dai 450 ai 600 metri, quindi a parte un paio di salite è un percorso adatto a tutti.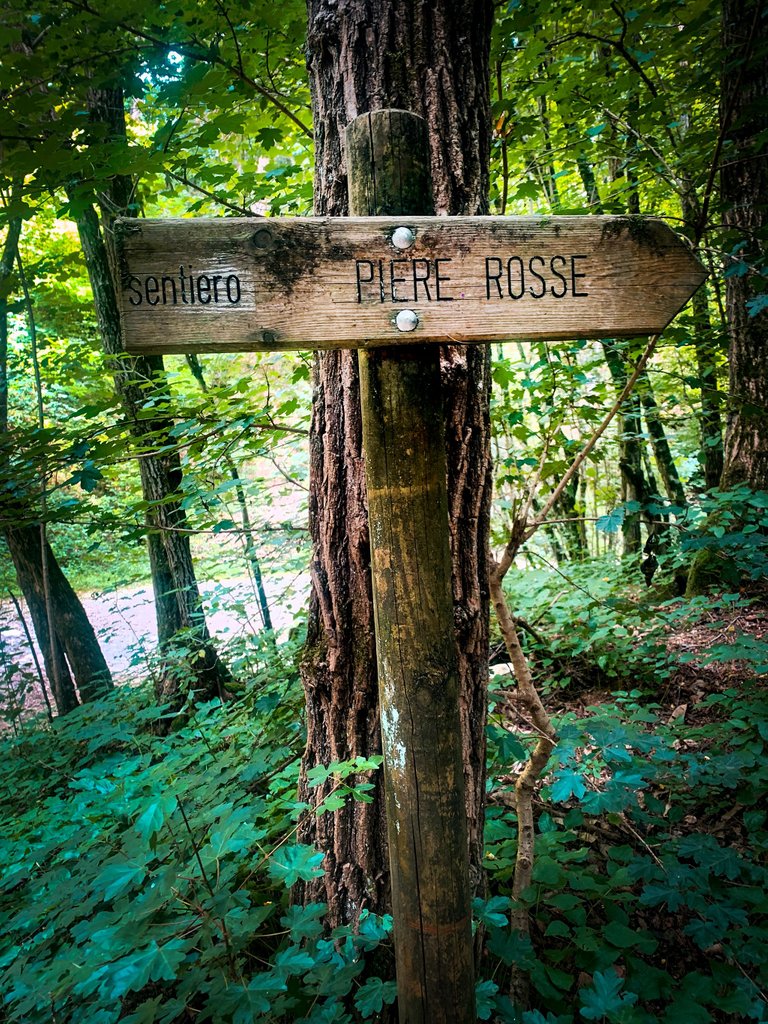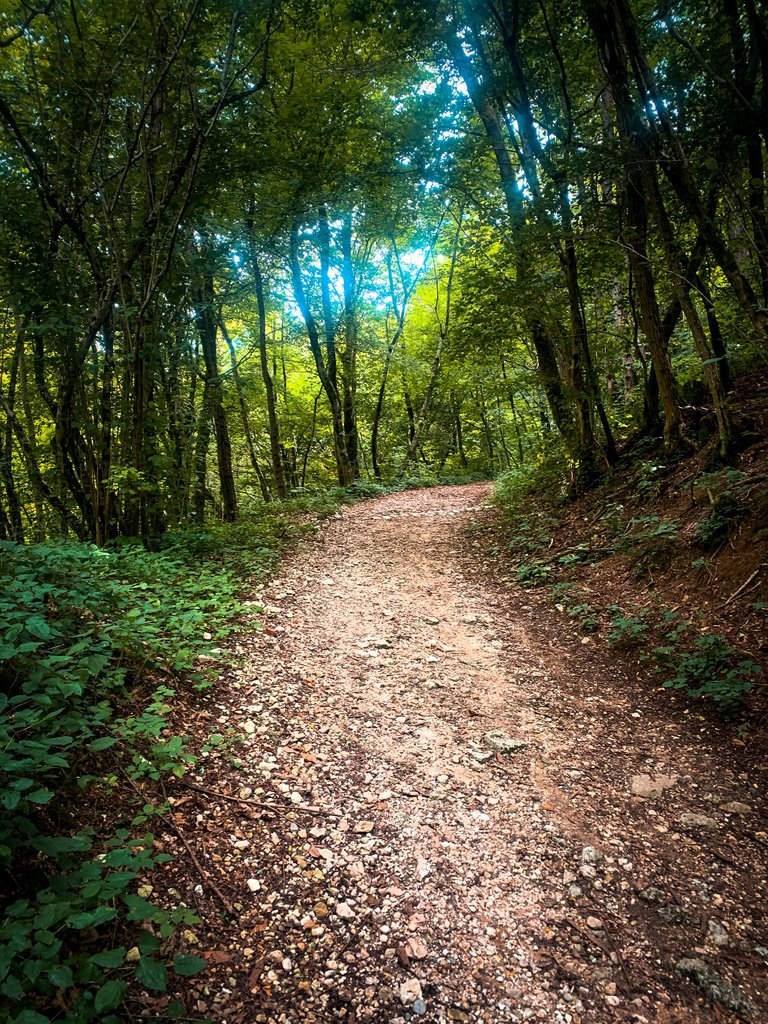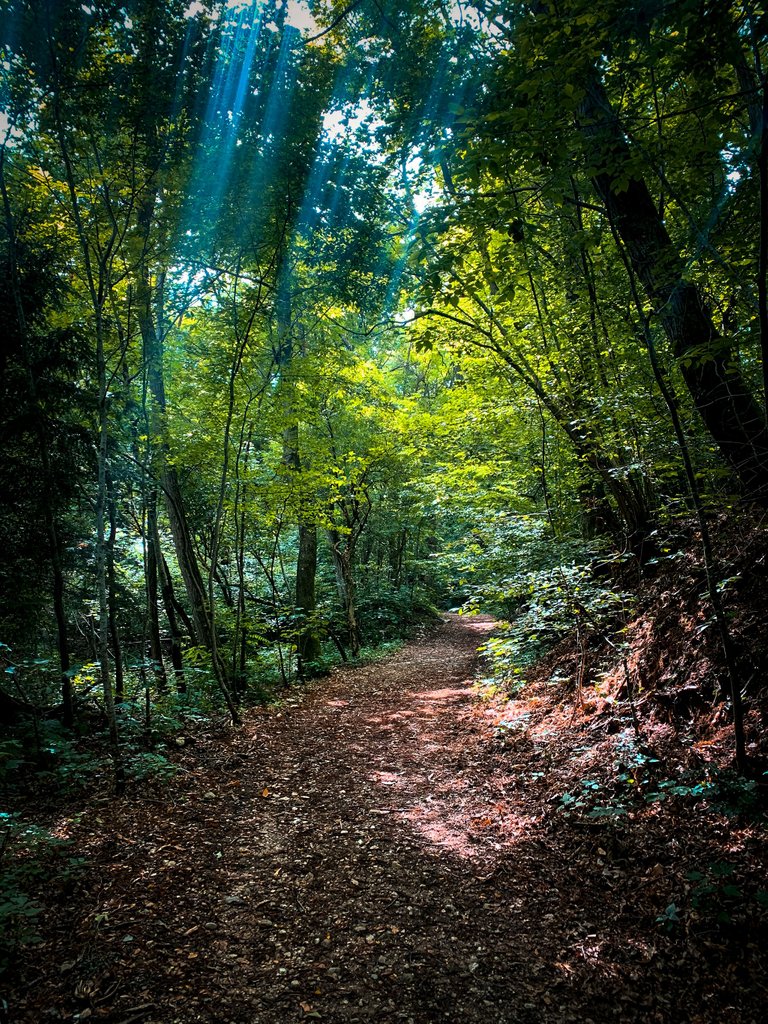 The first section is surrounded by nature, in a few days it is possible to collect chestnuts which, cooked on the grill, are very good to eat.
ITA
Il primo tratto è immerso nella natura, fra pochi giorni è possibile raccogliere le castagne che poi, cucinate sulla brace, sono buonissime da mangiare.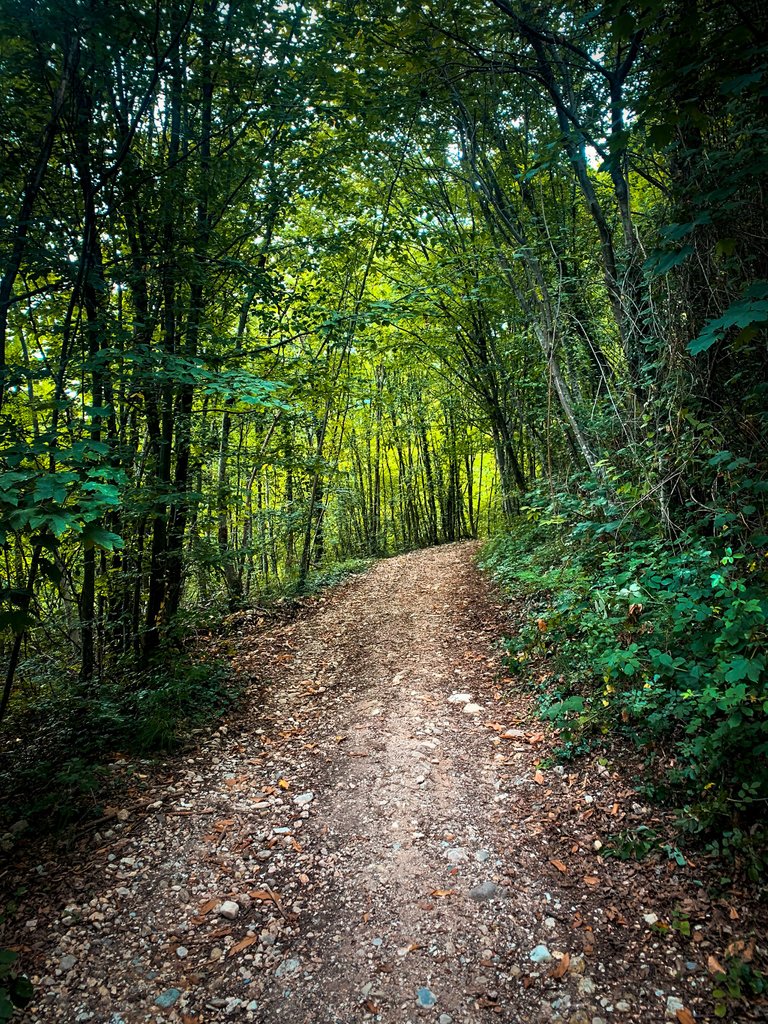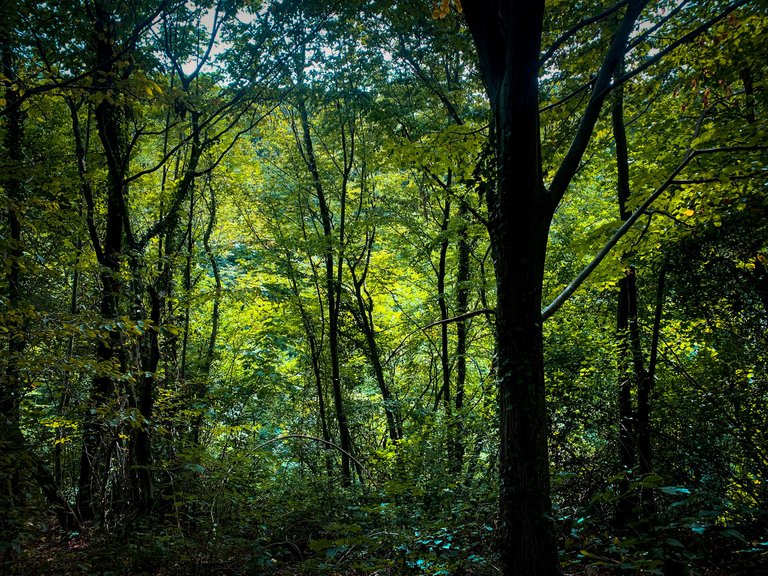 The path is far enough from the main road that there is no car noise. It is the ideal place to relax in nature.
ITA
Il sentiero è abbastanza distante dalla strada principale da non udire rumori di auto. E' il posto ideale per rilassarsi nella natura.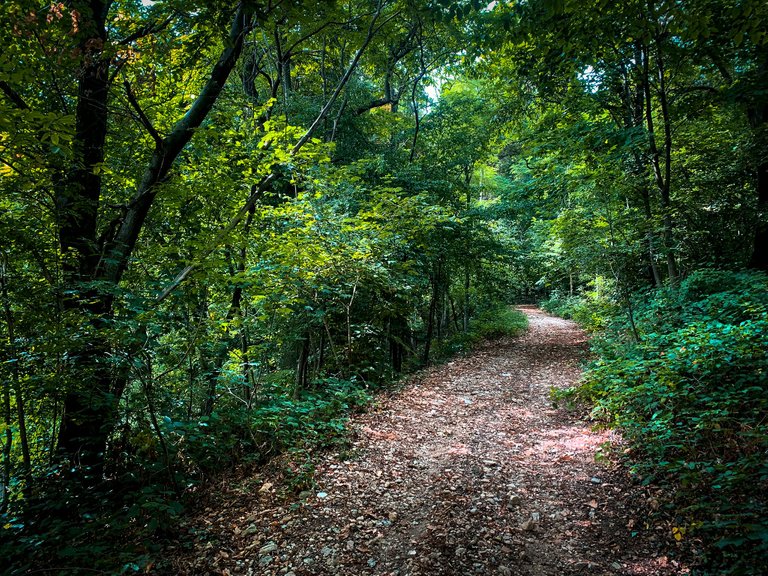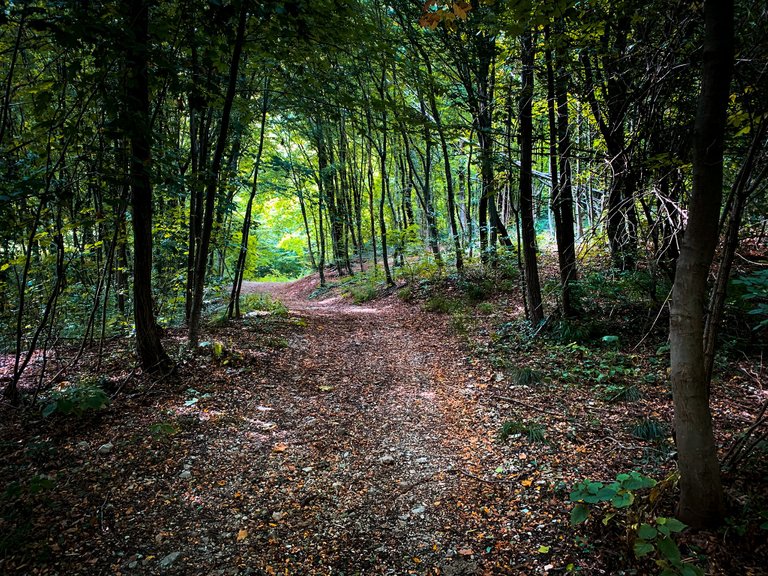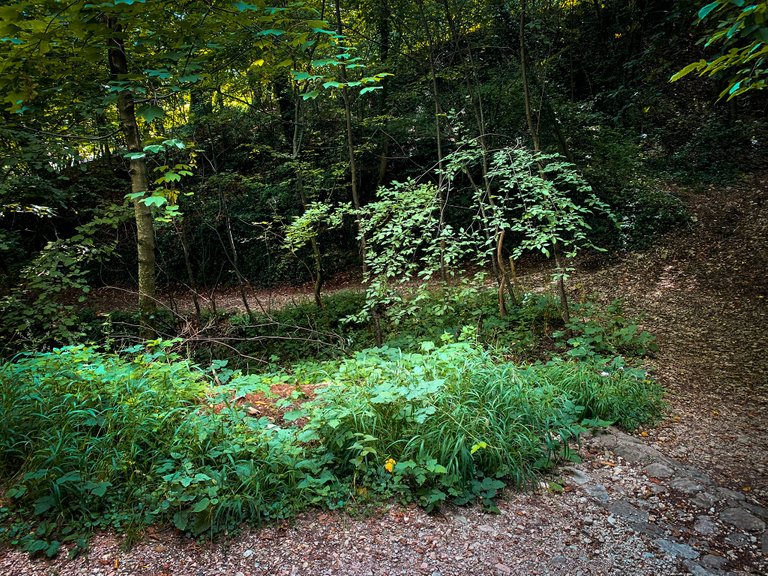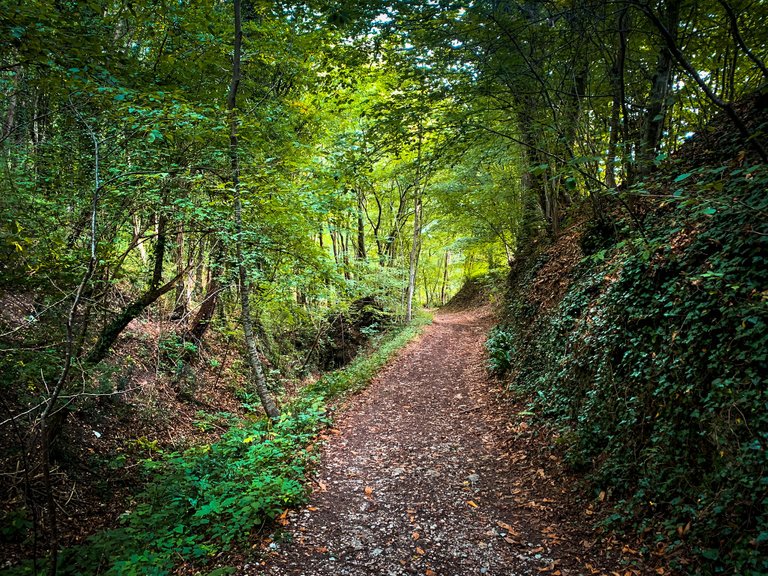 After passing the highest point of the hike, go down the path and pass a couple of uninhabited houses.
ITA
Dopo aver superato il punto più alto dell'escursione si scende lungo il sentiero e si passa vicino a un paio di case disabitate.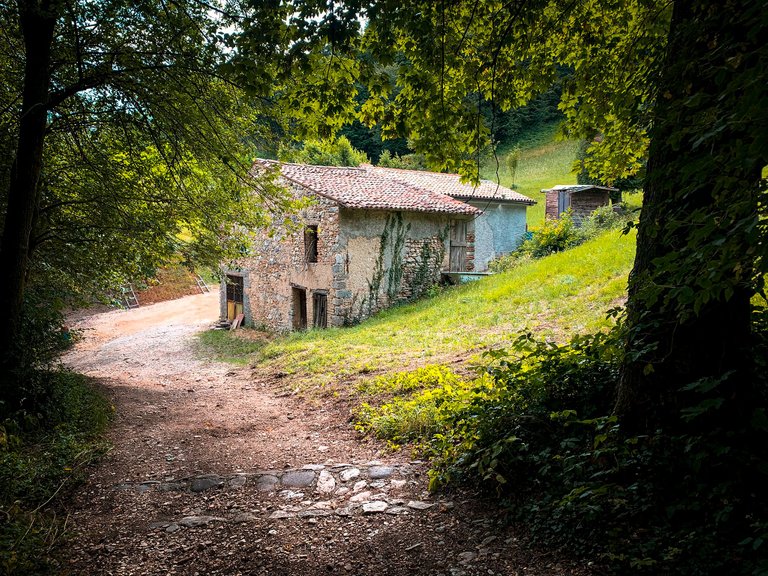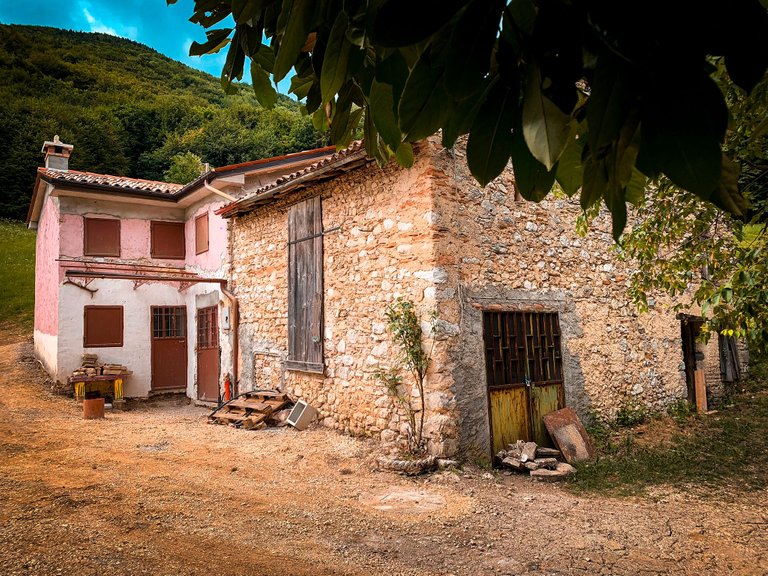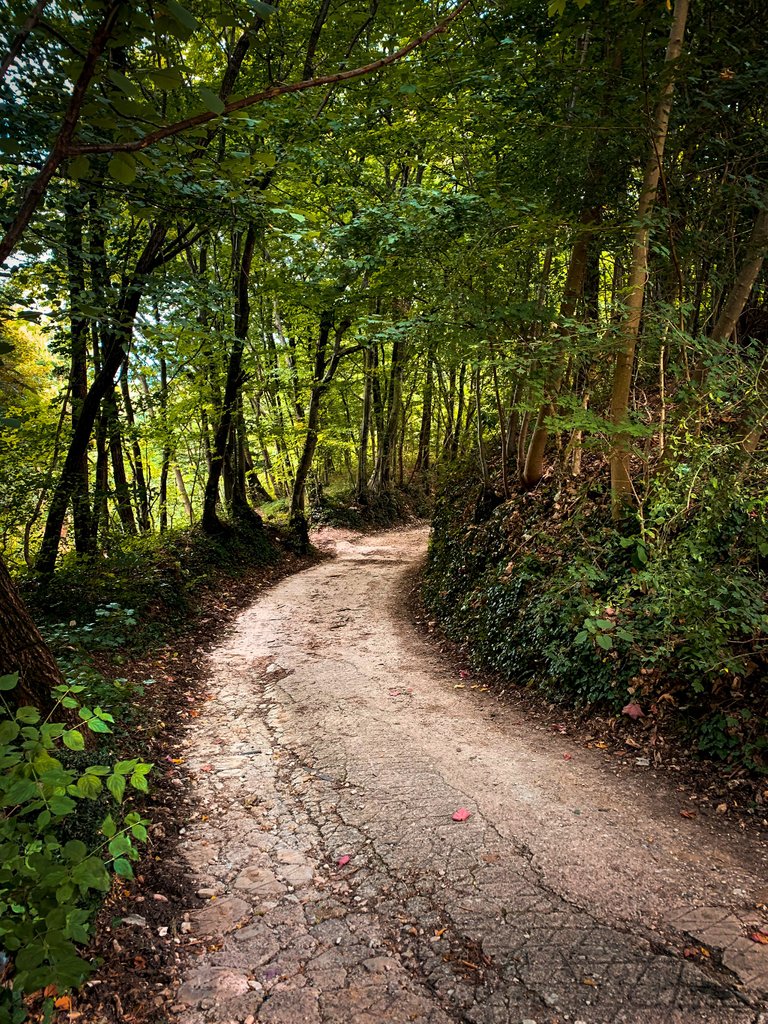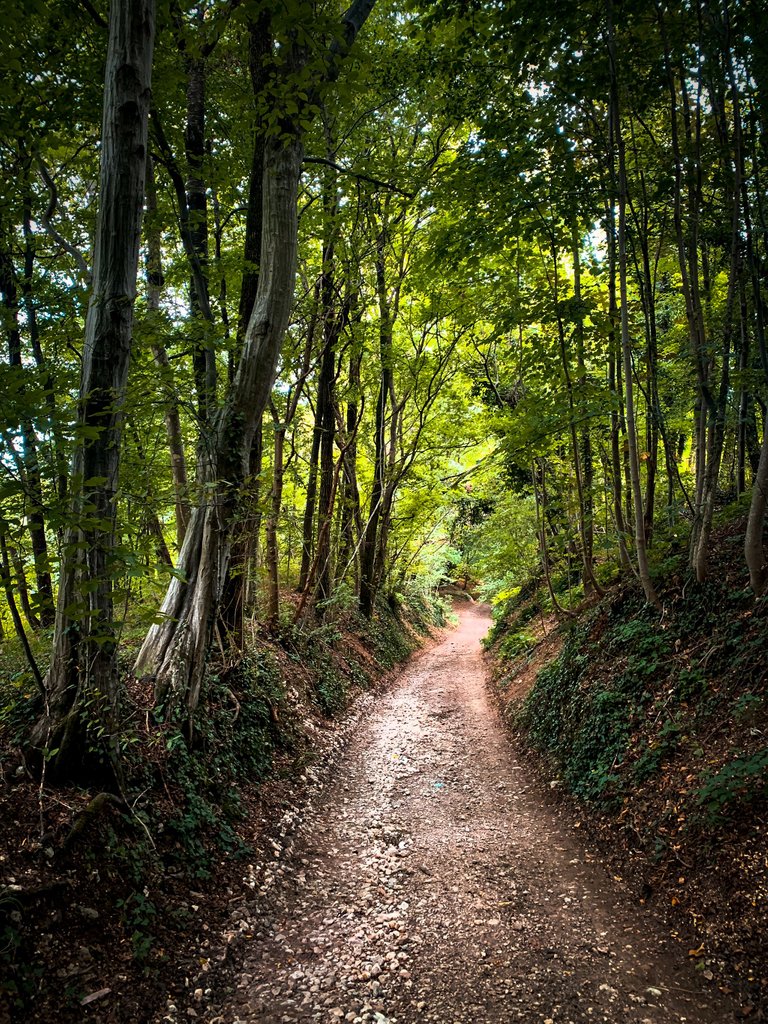 In this stretch it does not even seem to struggle, the slight descent invites you to continue without effort.
ITA
In questo tratto non sembra neanche di fare fatica, la leggera discesa invita a proseguire senza sforzi.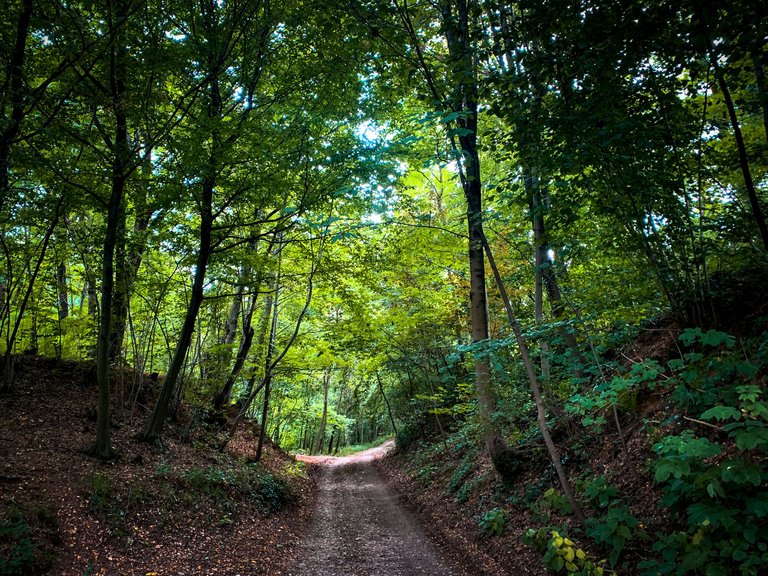 The only meeting I had was a beautiful Labrador and his mistress...
ITA
L'unico incontro che ho fatto sono stati un bel labrador e la sua padrona...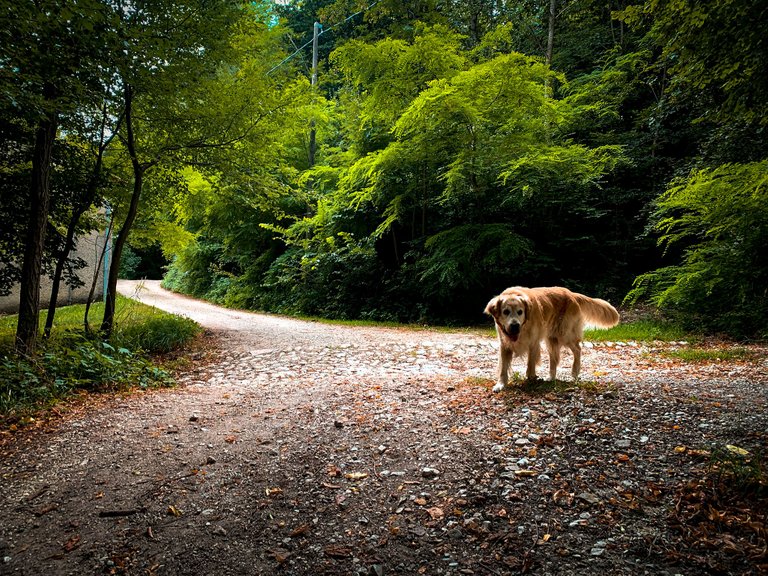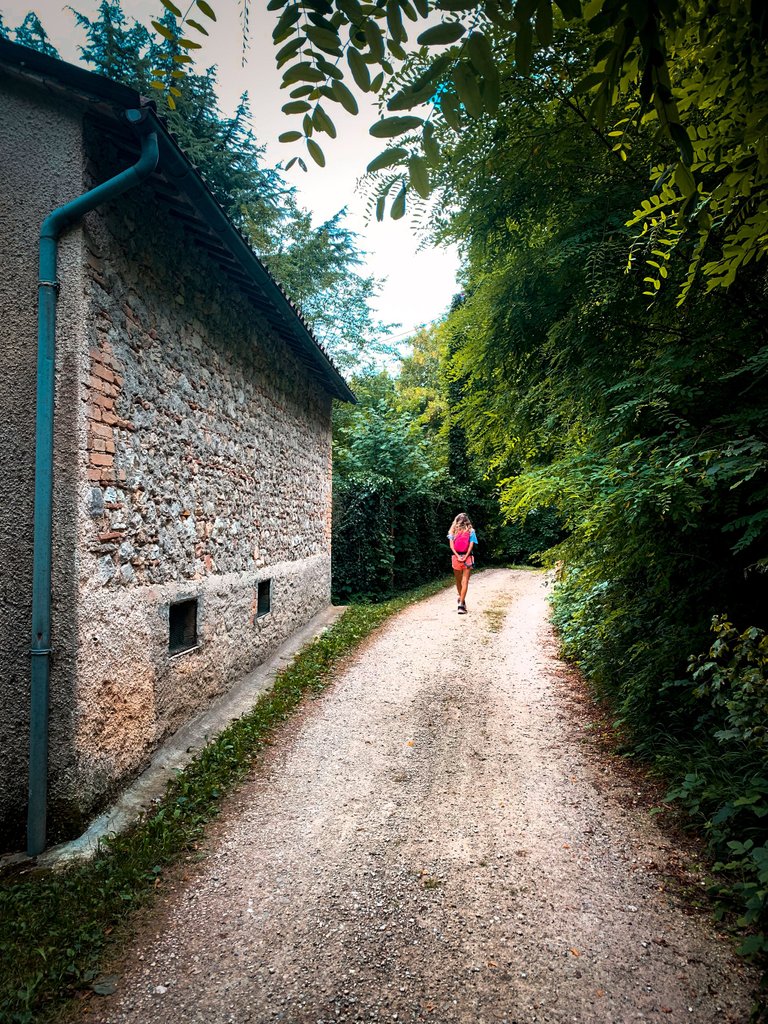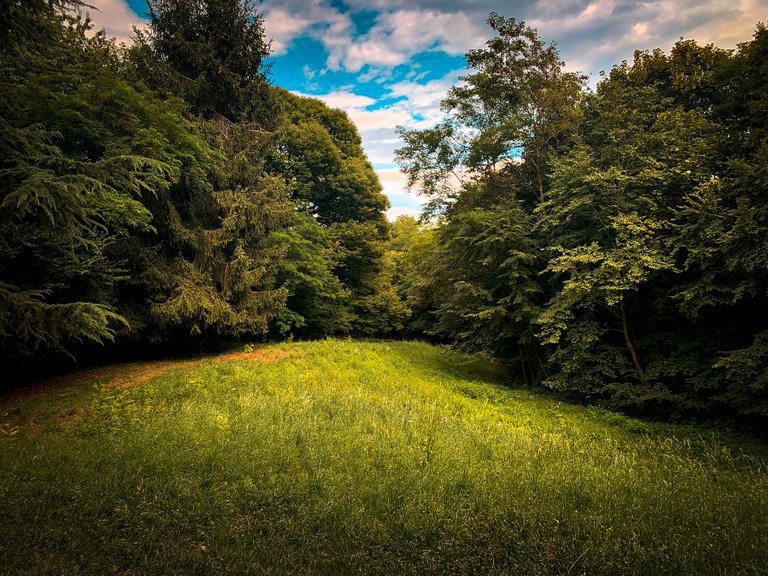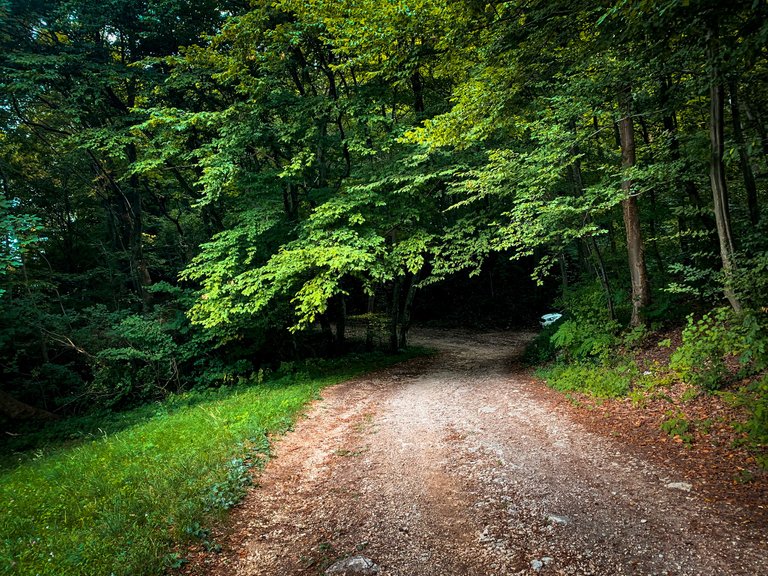 Almost the entire route is in the shade of acacia, chestnut and beech trees...
ITA
Quasi tutto il percorso è all'ombra di alberti di acacia, di castagno e di faggio...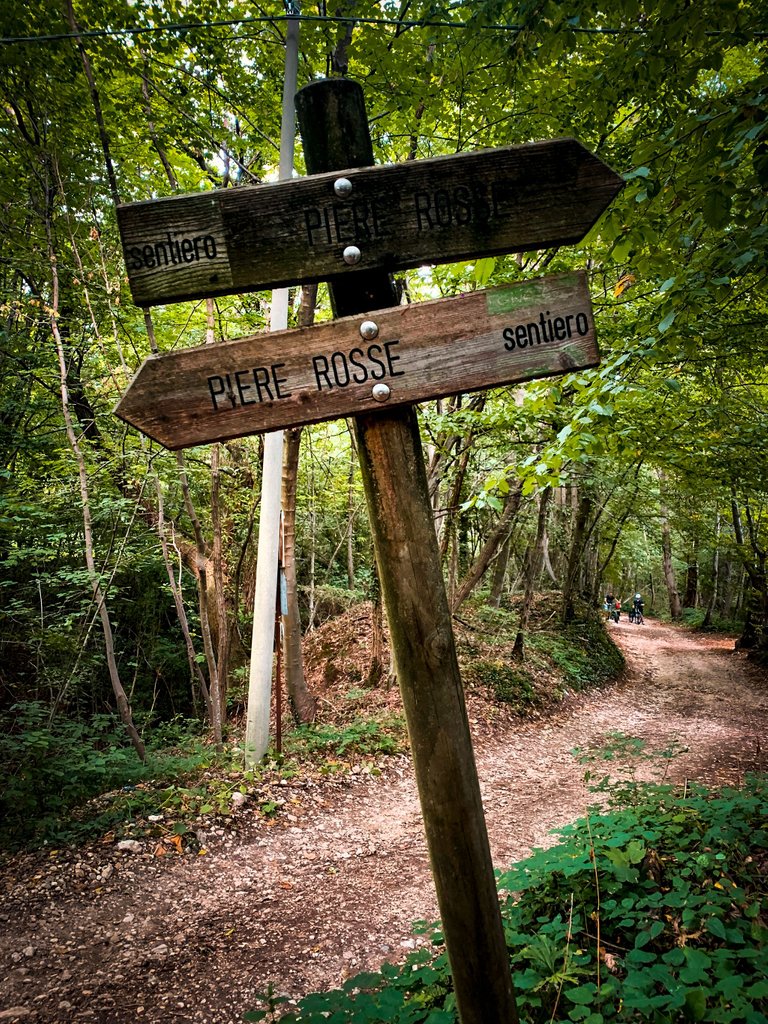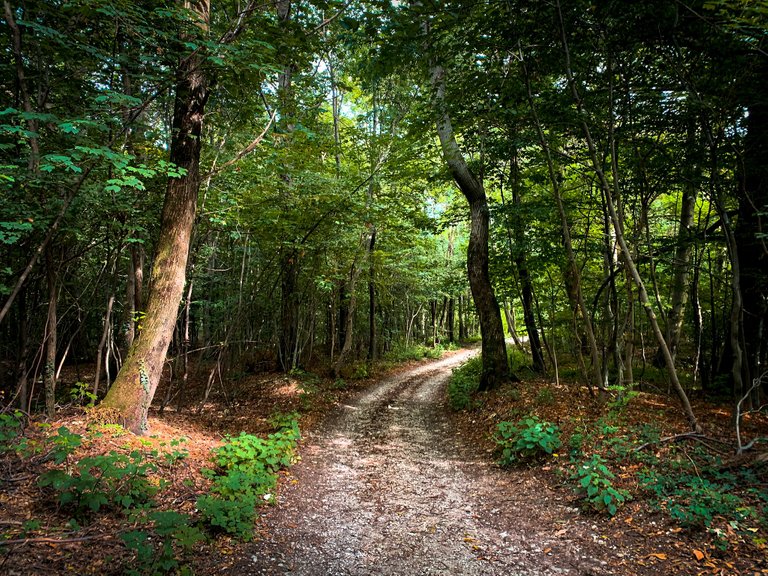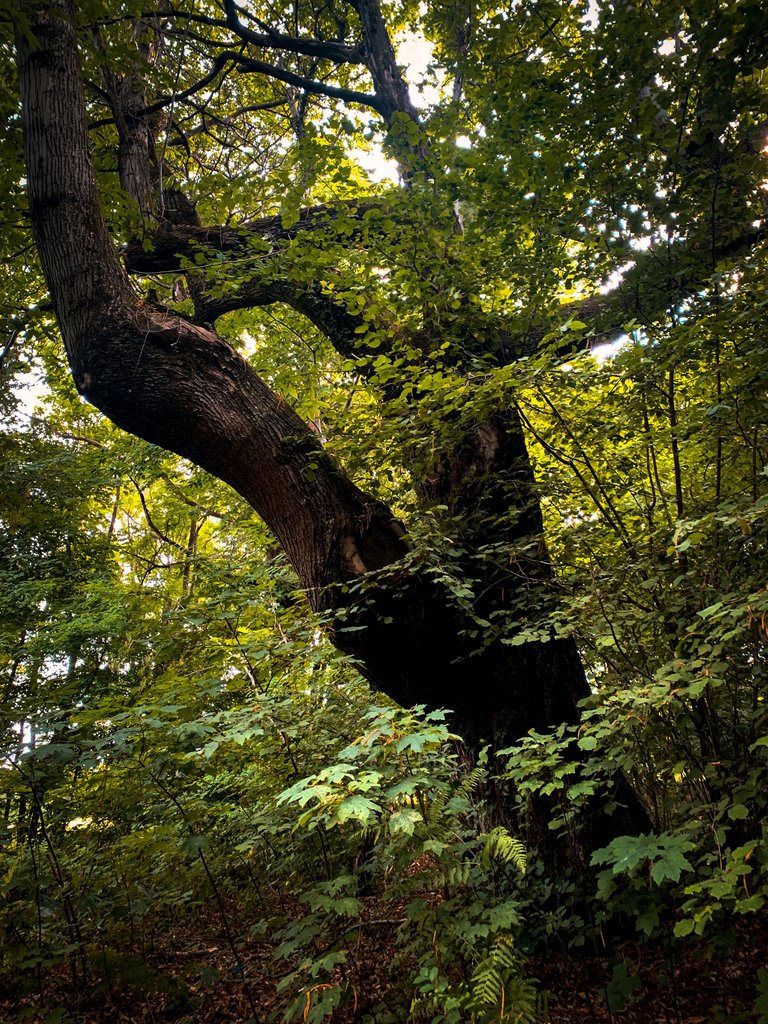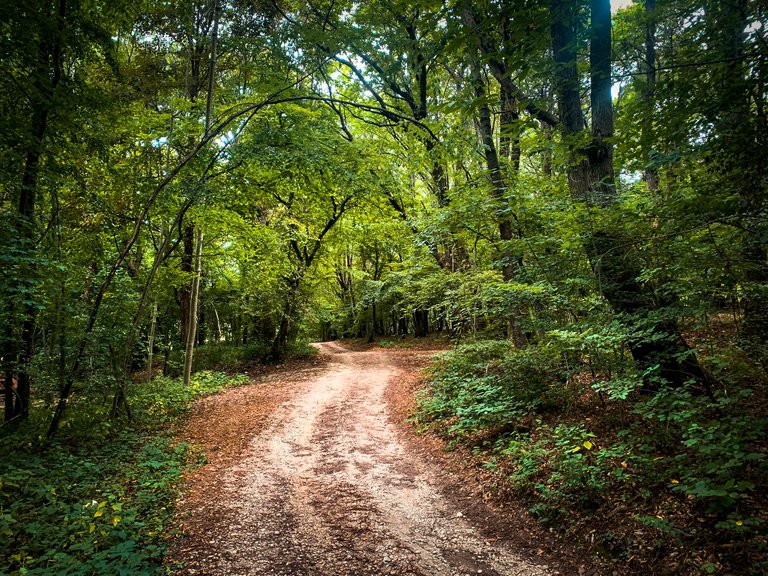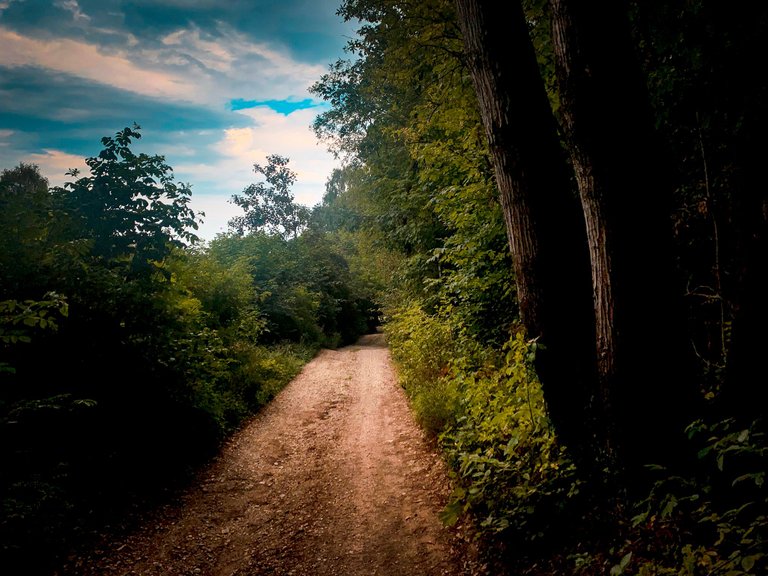 At a certain point you arrive in a stretch with a large pasture, there you can see the rocks of Monte Grappa.
ITA
Ad un certo punto si arriva in un tratto con un ampio pascolo, lì si possono intravedere le rocce del Monte Grappa.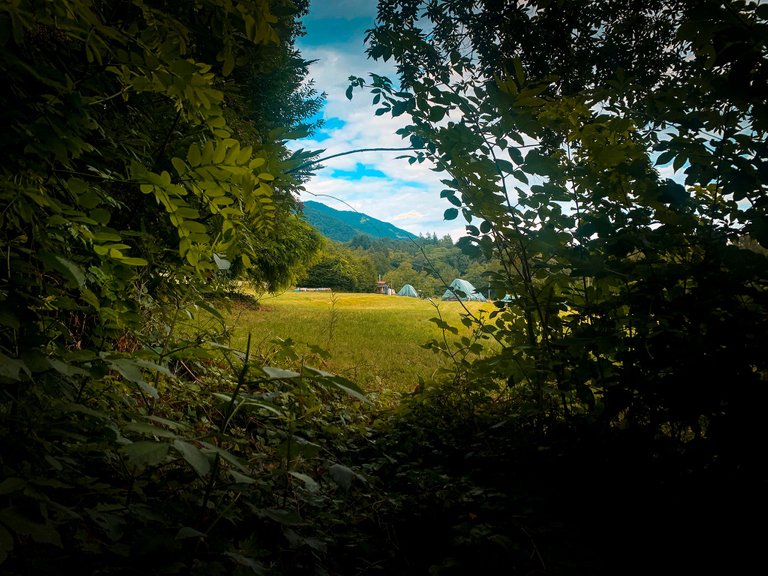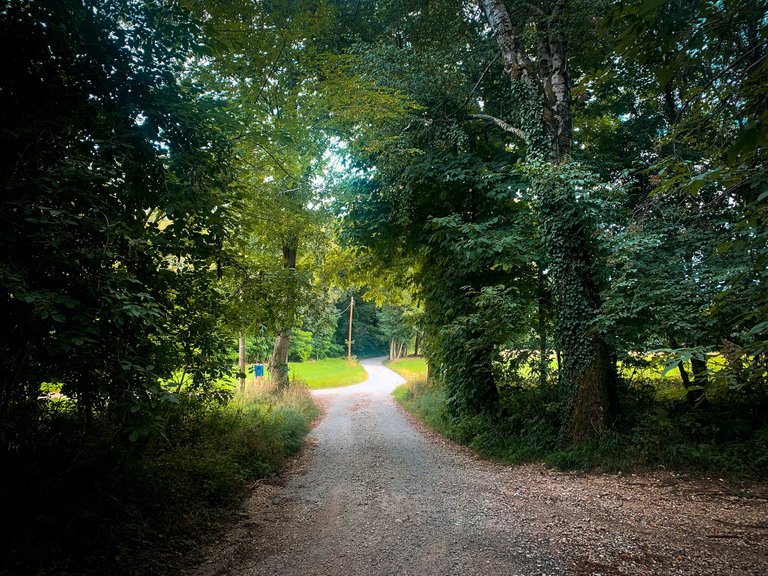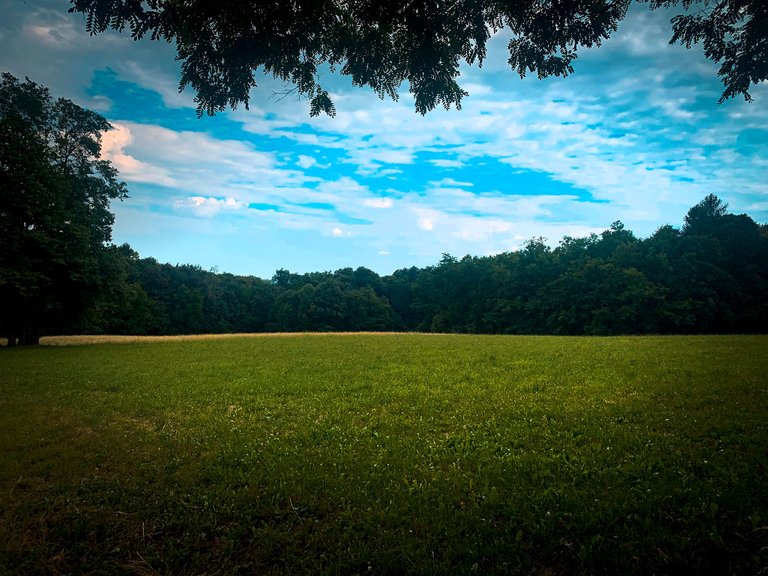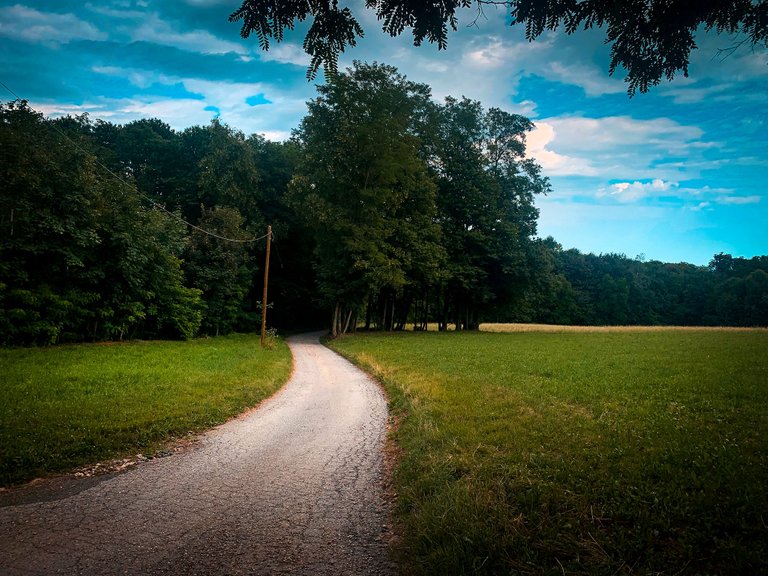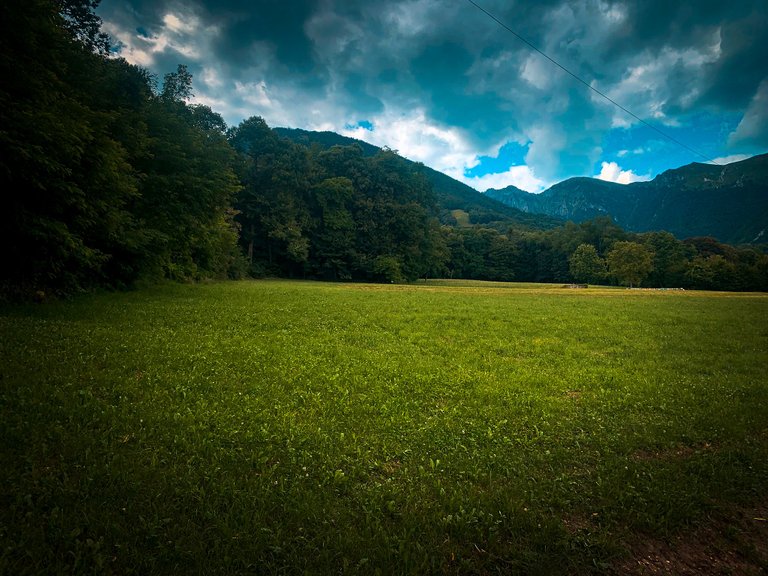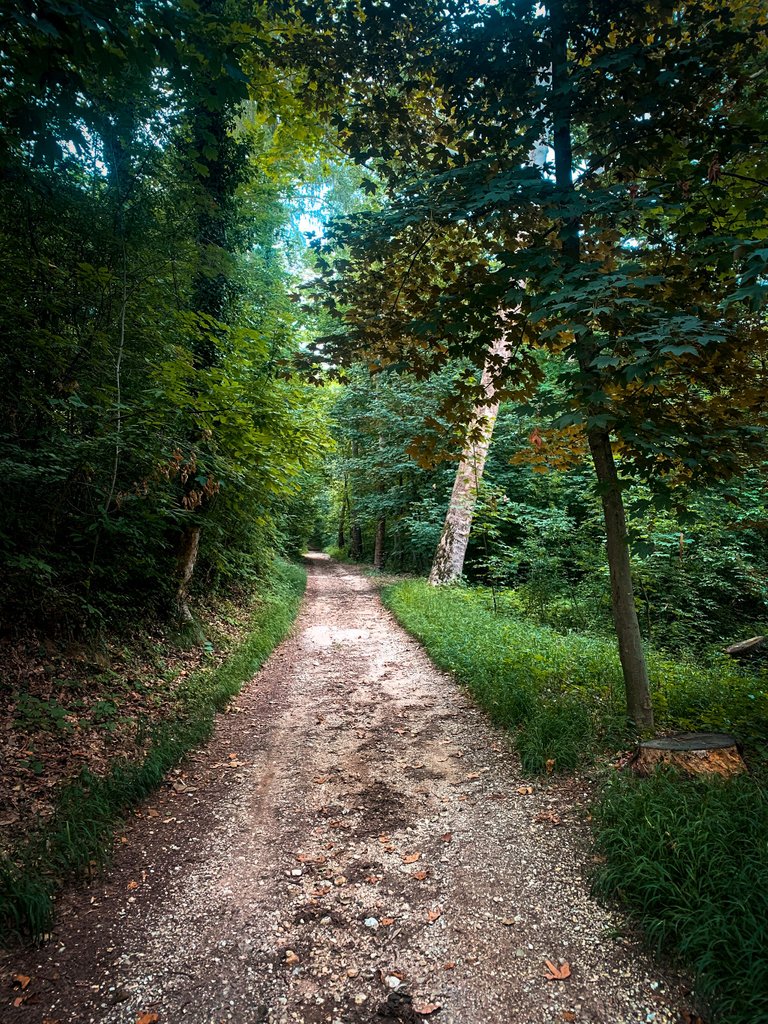 The last stretch passes close to a forest garden and climbs a bit in altitude to recover the difference in altitude lost along the downhill segment.
ITA
L'ultimo tratto passa vicino ad un giardino forestale e sale un po' di quota per recuperare il dislivello perso lungo il segmento in discesa.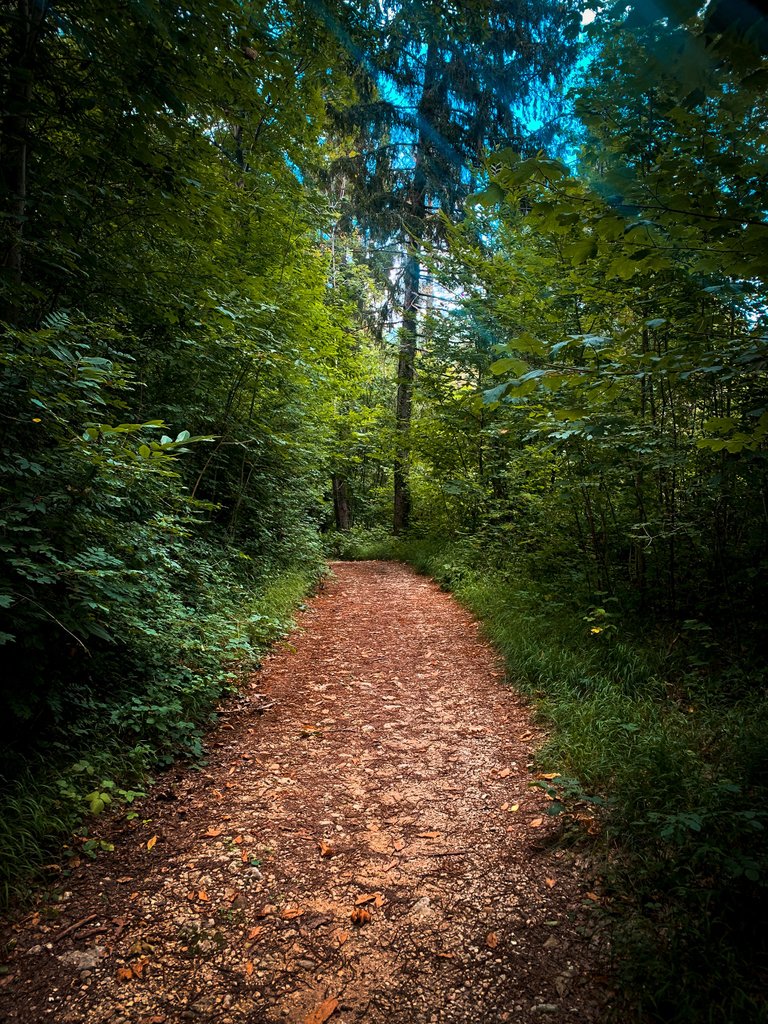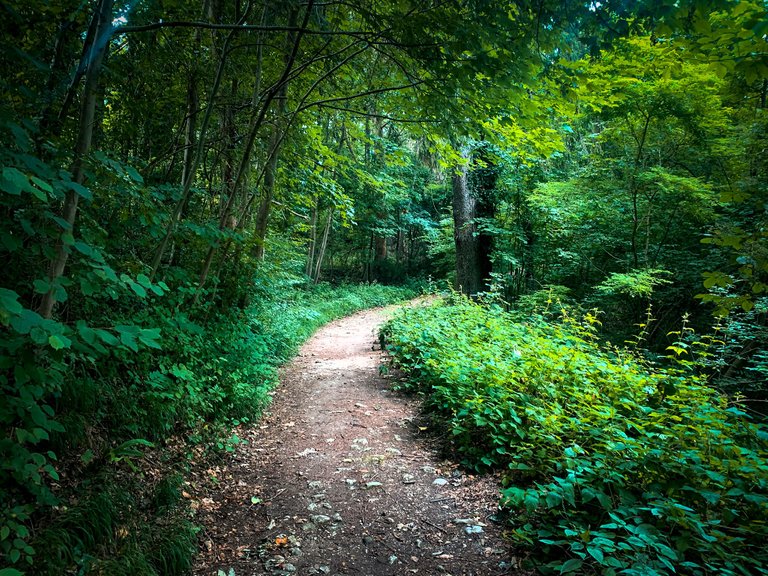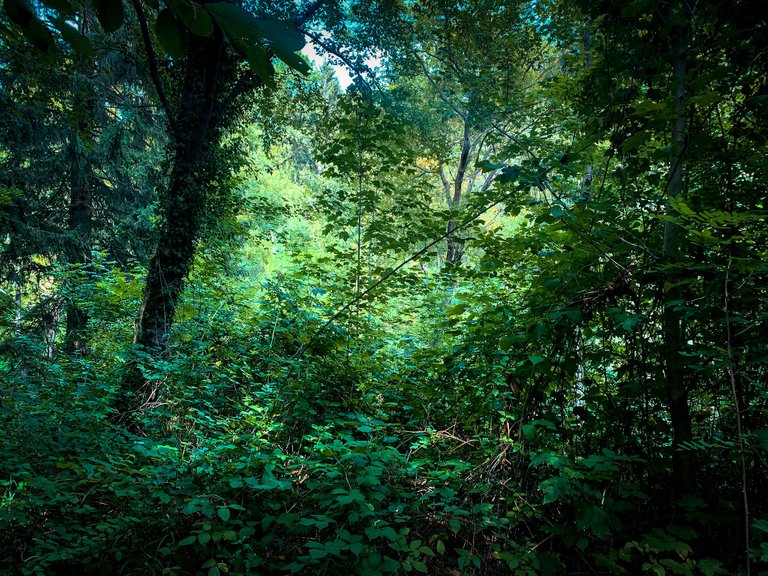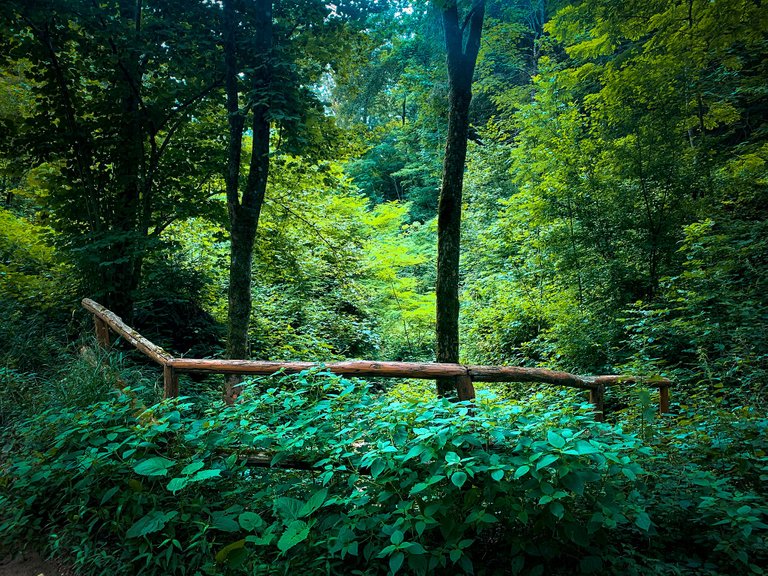 Then you come out on the paved road traveled previously, thus arriving at the parking lot where the excursion began.
ITA
Successivamente si sbuca sulla strada asfaltata percorsa in precedenza arrivando così al parcheggio dove è iniziata l'escursione.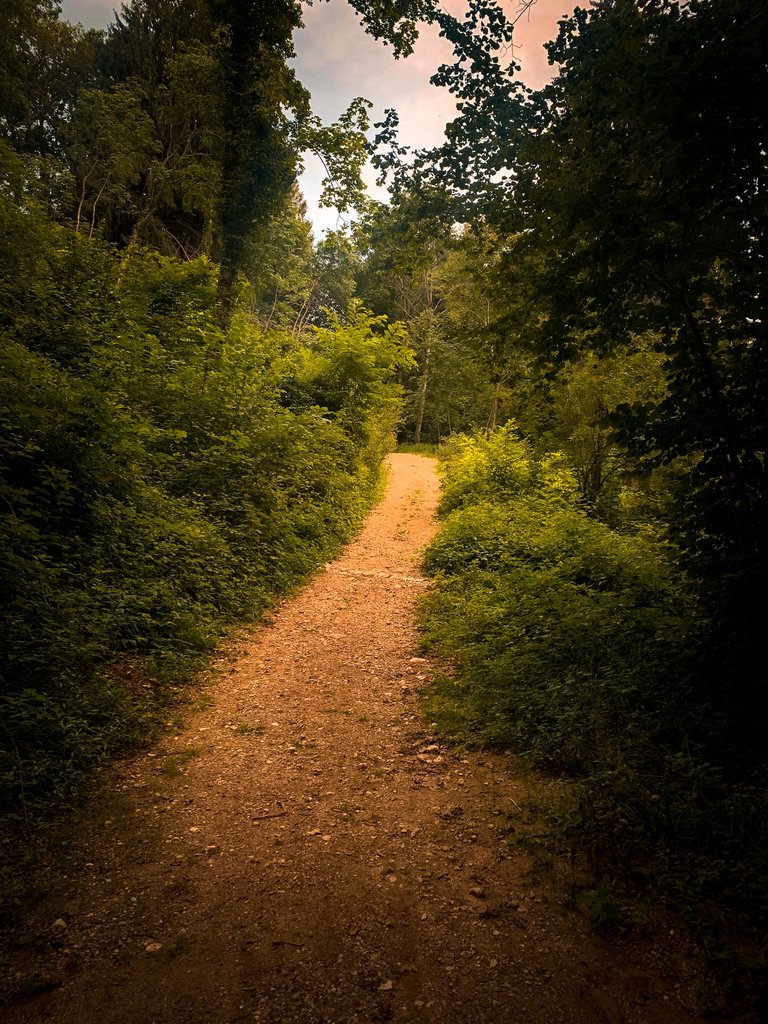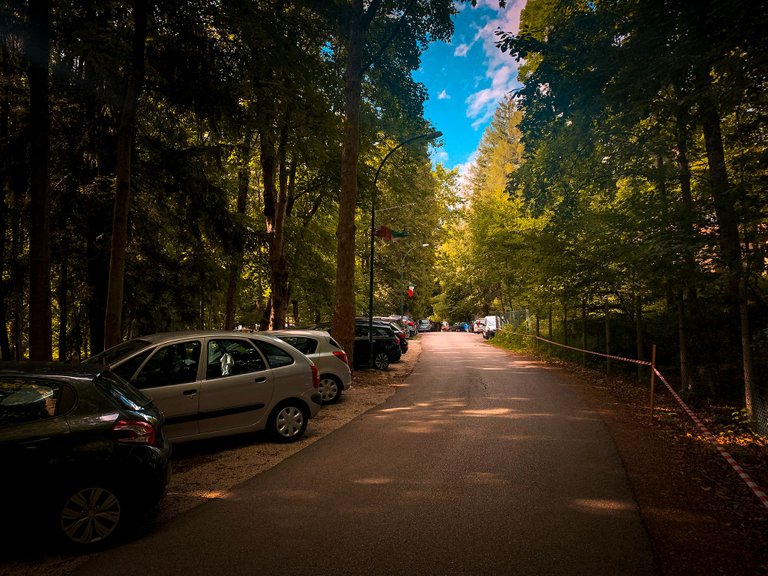 Once you arrive at the parking lot you arrive at a tensile structure where village festivals are sometimes organized.
ITA
Una volta arrivati al parcheggio si arriva ad una tensostruttura dove qualche volta vengono organizzate feste paesane.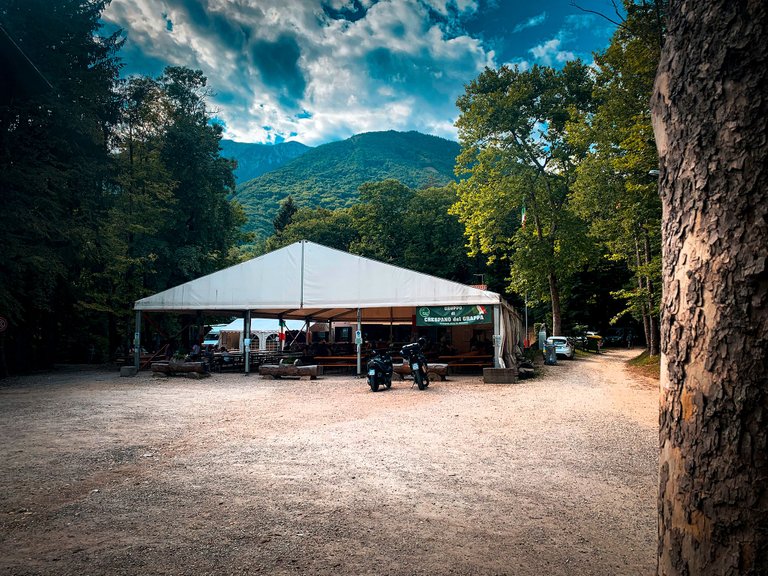 The excursion has thus come to an end.
I hope you enjoyed it. Tomorrow is Saturday so I wish you an exciting weekend! Soon!
ITA
L'escursione è giunta così al termine.
Spero vi sia piaciuta. Domani è sabato quindi vi auguro di passare un weekend stimolante! A presto!
---
---