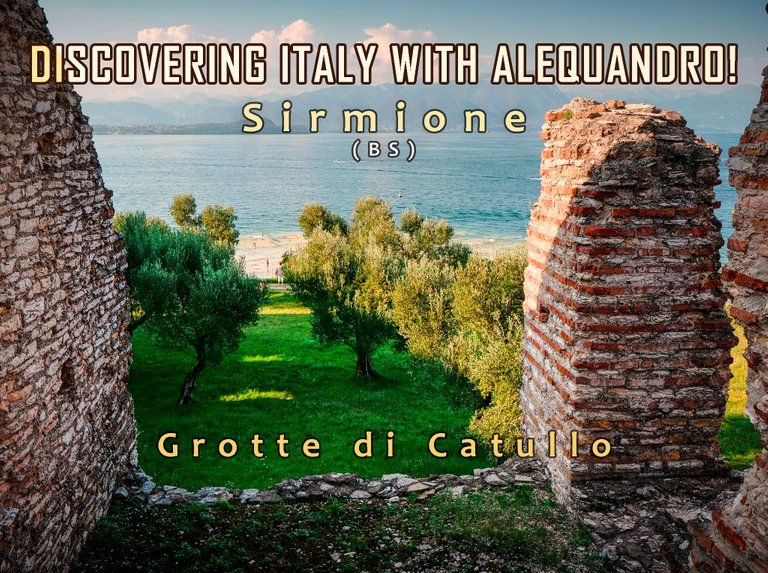 Hello everyone, today I finally found the time to post about the time I was in Sirmione, on the lower Garda lake.
ITA
Ciao a tutti, oggi finalmente ho trovato il tempo per fare un post di quella volta che sono stato a Sirmione, sul basso lado di Garda.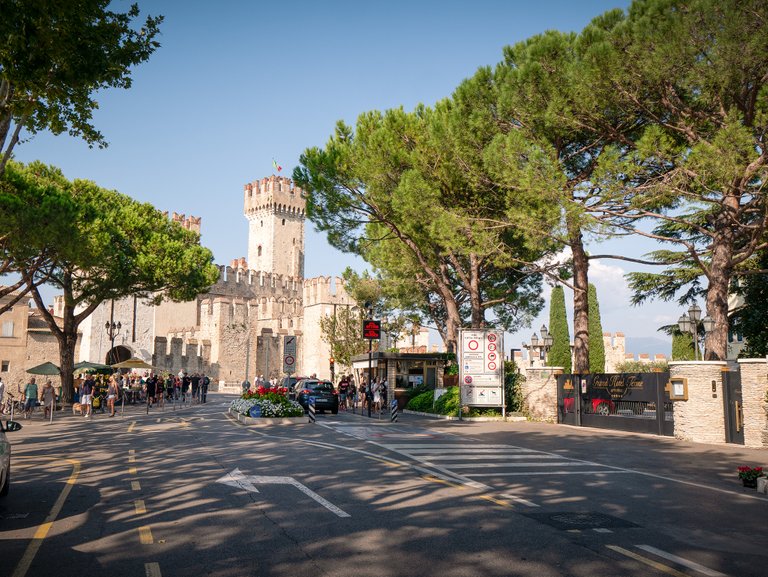 A work commitment had brought me to that area I had never visited, so as soon as I finished working I didn't waste time and set off in the historic center of Sirmione.
Right from the start I was stupid by the castle that immediately stands out in front of the visitor.
ITA
Un impegno lavorativo mi aveva portato in quella zona che non avevo mai visitato, così appena finito di lavorare non ho perso tempo e mi sono incamminato nel centro storico di Sirmione.
Fin da subito sono rimasto stupido dal castello che si staglia subito di fronte al visitatore.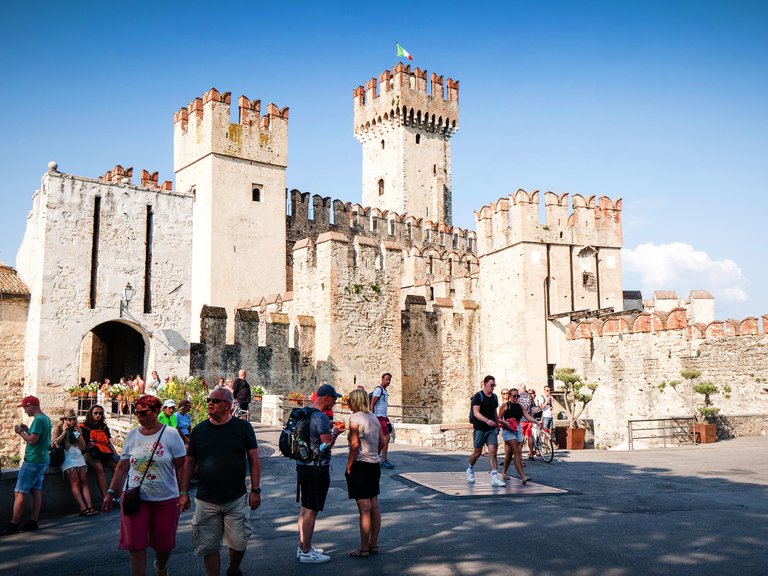 It was the end of September and it was a really hot day, there were many tourists around, all calm without a mask.
If I think that now the situation is critical again...I don't want to think about it...
ITA
Era la fine di settembre ed era una giornata davvero calda, c'erano moltissimi turisti in giro, tutti sereni senza mascherina.
Se penso che ora la situazione è tornata critica...non ci voglio pensare...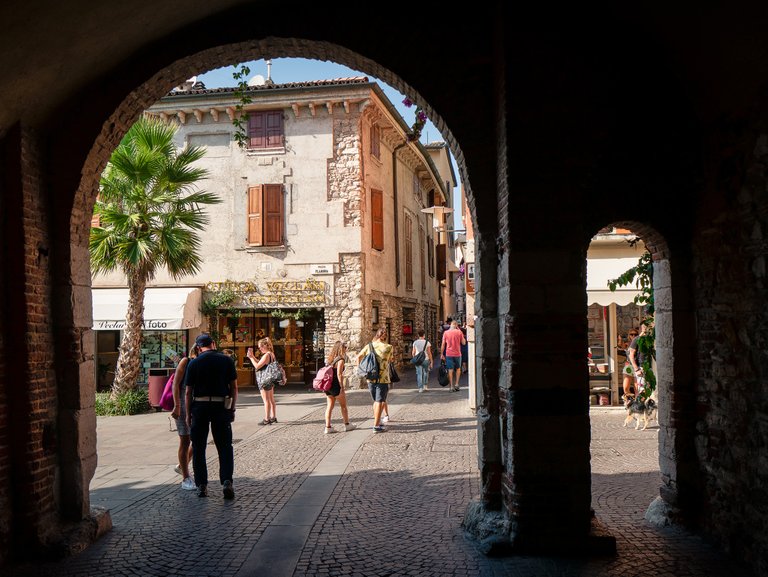 I must say is the historic center is really beautiful, very well kept. Look what a beautiful bloom this bougainvillea is!
ITA
Devo dire è il centro storico è davvero bello, molto curato. Guardate che bella fioritura questa bougainvillea!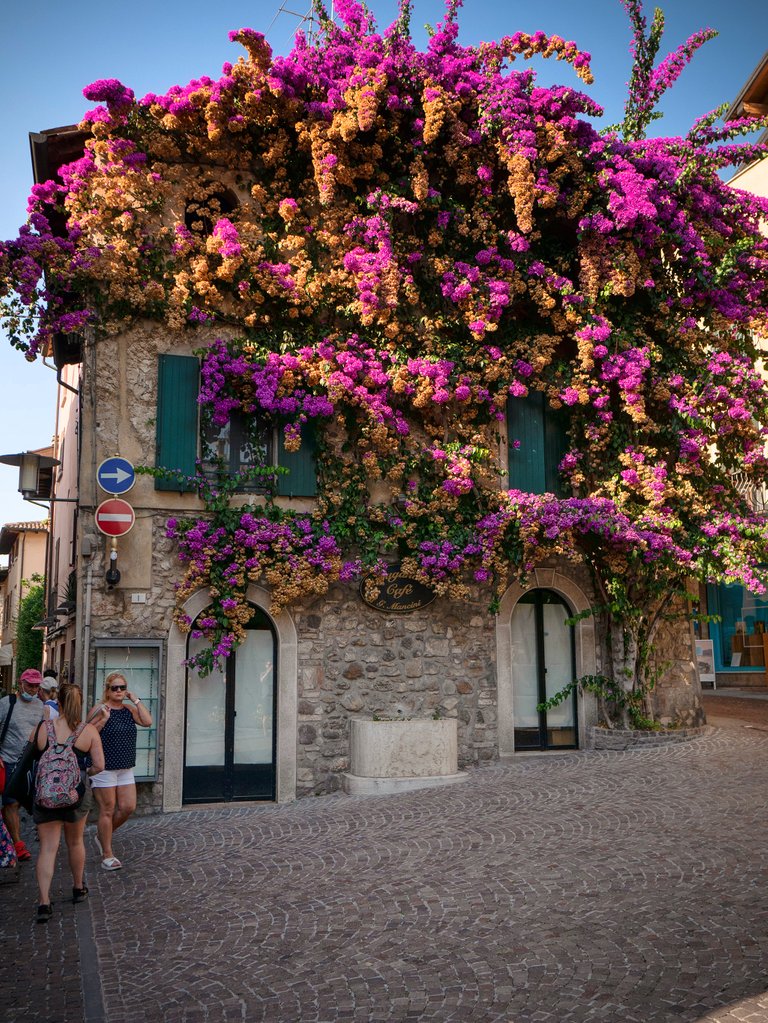 For the first time in my life, I took one of those tourist trains...maybe I got old, but it doesn't matter I have to say that I did very well! :D
ITA
Per la prima volta in vita mia, ho preso uno di quei trenini turistici...forse sono diventato vecchio, ma nonimporta devo dire che ho fatto benissimo! :D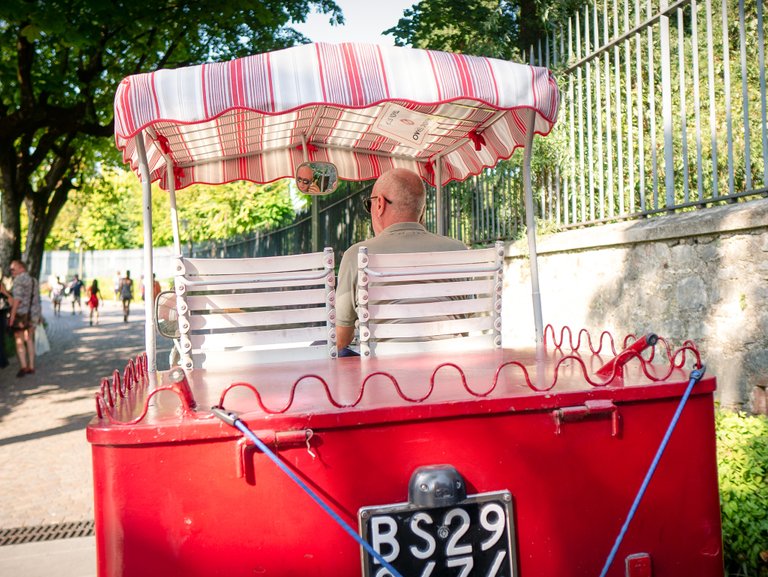 In order not to miss anything, since the program was to visit the archaeological site of the Grotte di Catullo, I thought I'd give myself a refreshing spritz.
ITA
Per non farmi mancare niente, dato che il programma era visitare il sito archeologico delle Grotte di Catullo, ho pensato di concedermi un dissetante spritz.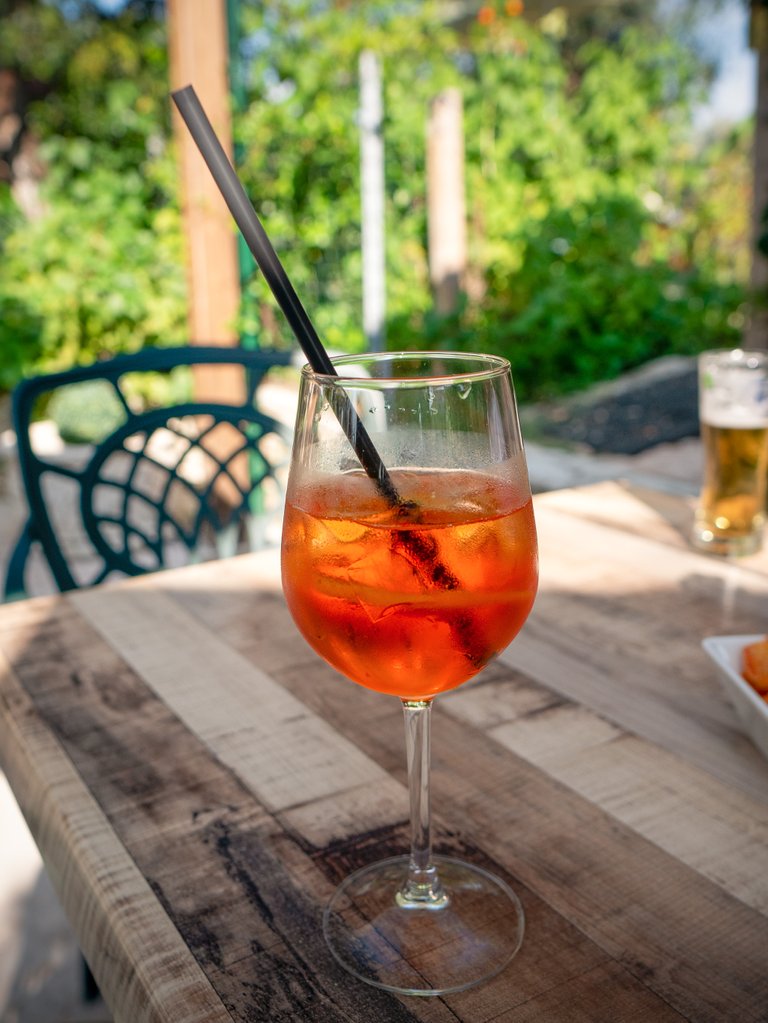 Then I went to visit the Grotte di Catullo, a Roman villa built between the end of the first century BC. and the 1st century AD
ITA
Poi sono entrato a visitare le Grotte di Catullo, ovvero una villa romana edificata tra la fine del I secolo a.C. e il I secolo d.C.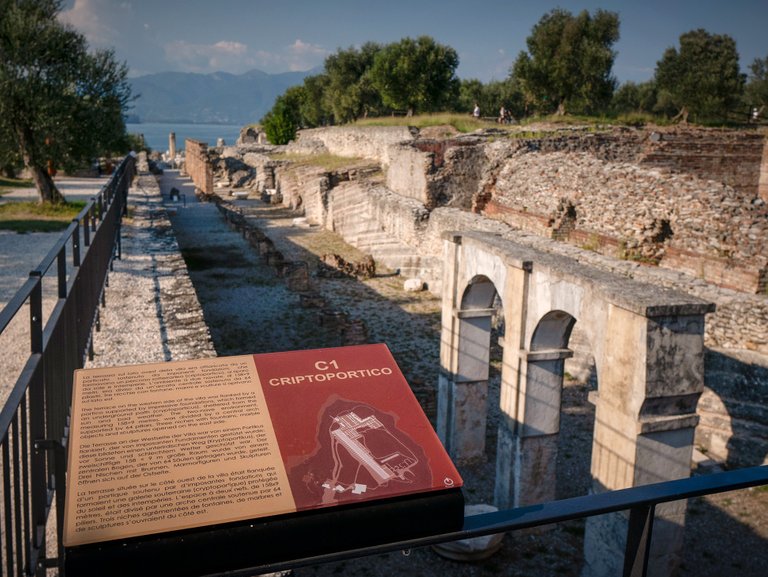 While visiting the remains of the villa I thought several times: how big is it ?!
The archaeological complex is spread over an area of ​​almost 2 hectares!
ITA
Mentre visitavo i resti della villa ho pensato più volte: ma quando grande è?!
Il complesso archeologico si sviluppa su una superficie di quasi 2 ettari!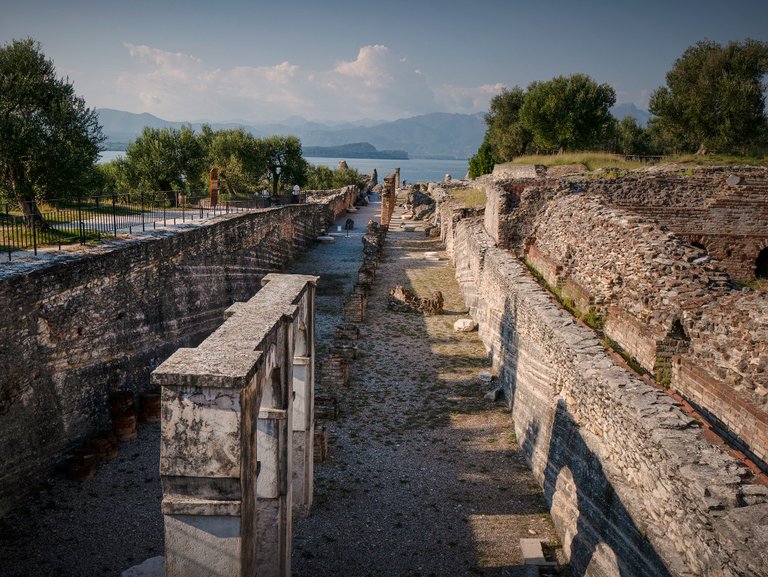 The location of the villa is perfect, it is located on the tip of the peninsula and all around there is a beautiful view of Lake Garda and the mountains.
ITA
La posizione della villa è perfetta, si trova sulla punta della penisola e tutto attorno c'è un bellissimo panorama sul lago di Garda e sulle montagne.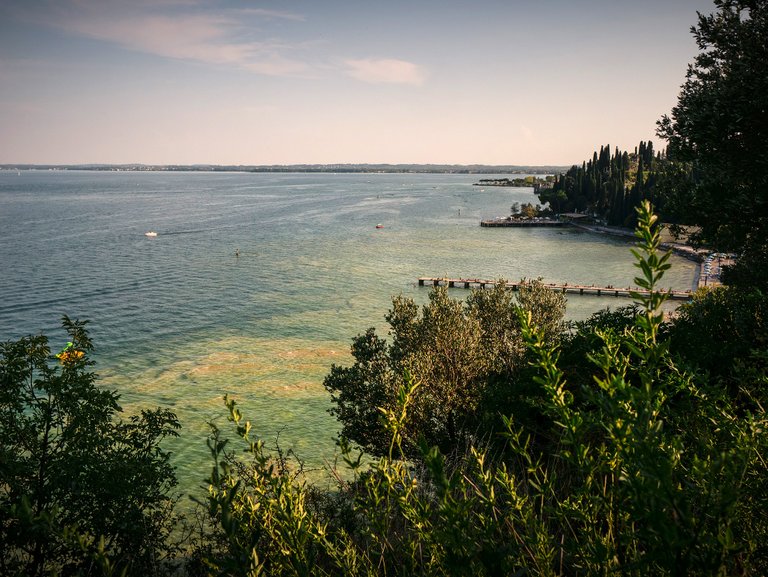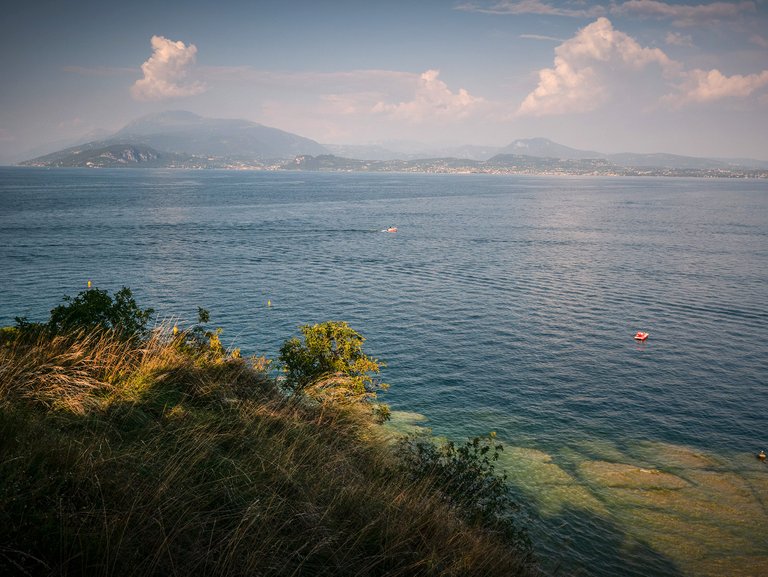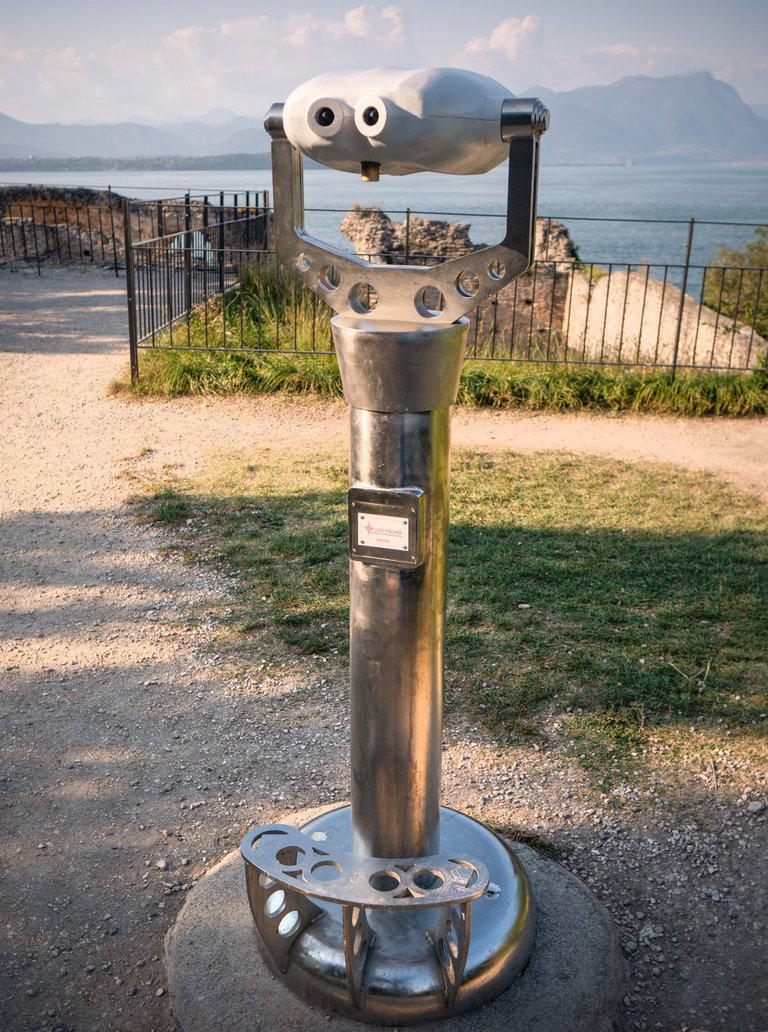 There are many inhabitants and the villa is spread over several levels, who knows how many people lived there, it's like a small town!
ITA
Ci sono moltissimi abienti e la villa si sviluppa su più livelli, chissà quanti persone ci vivevano, è come una piccola cittadina!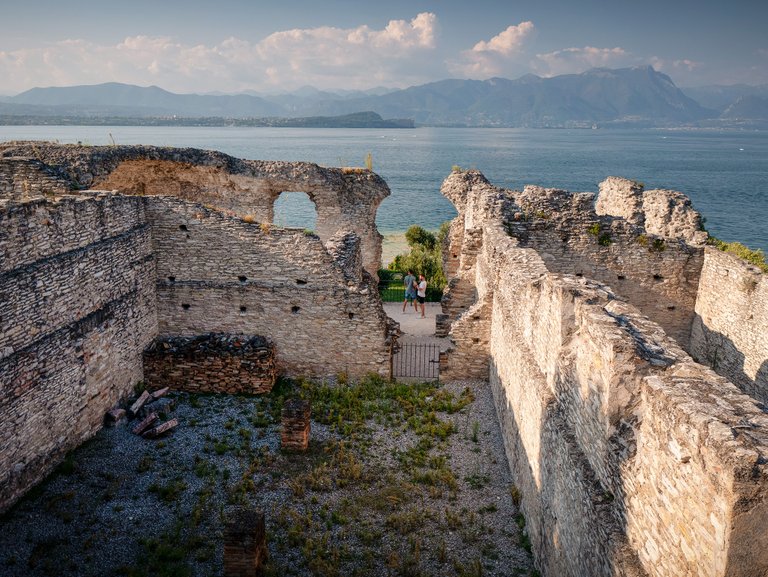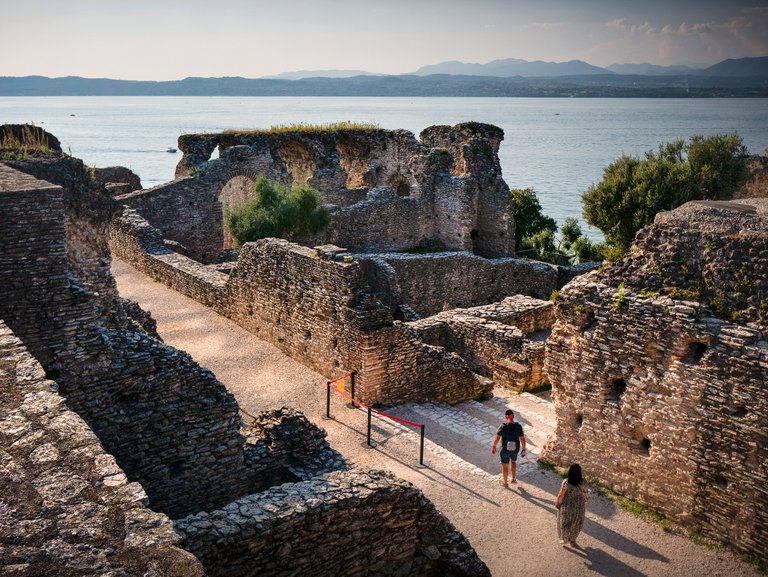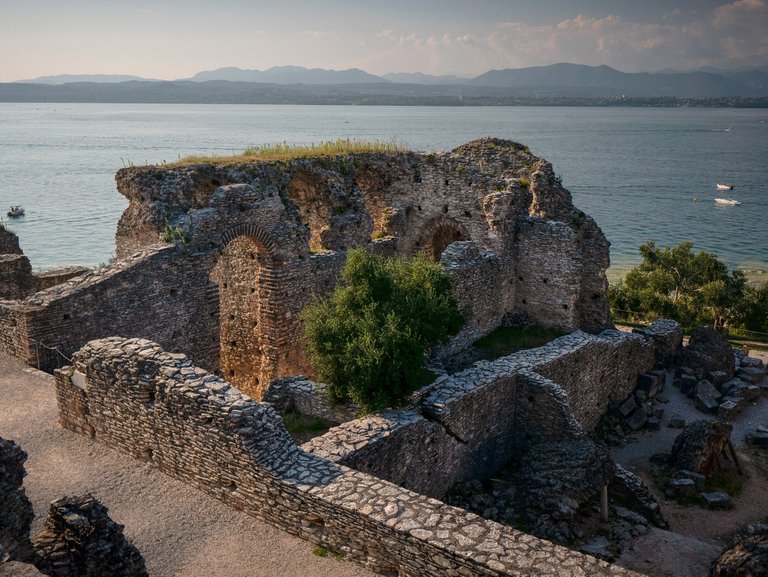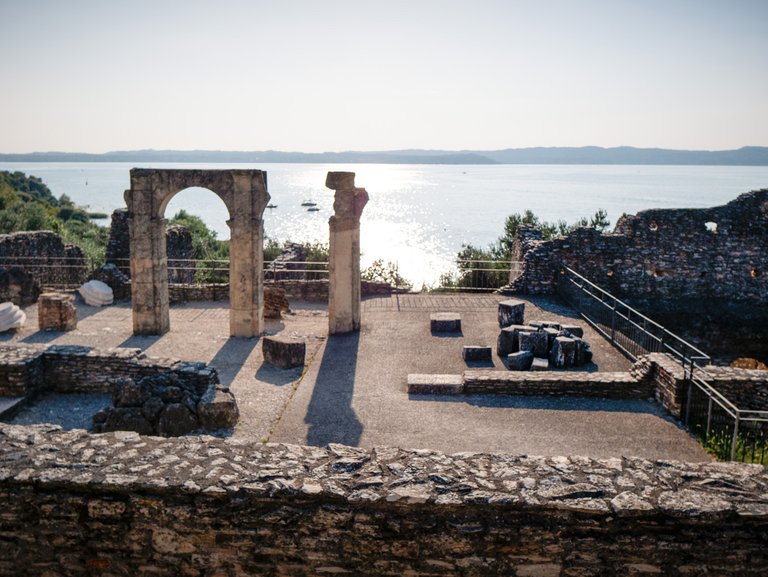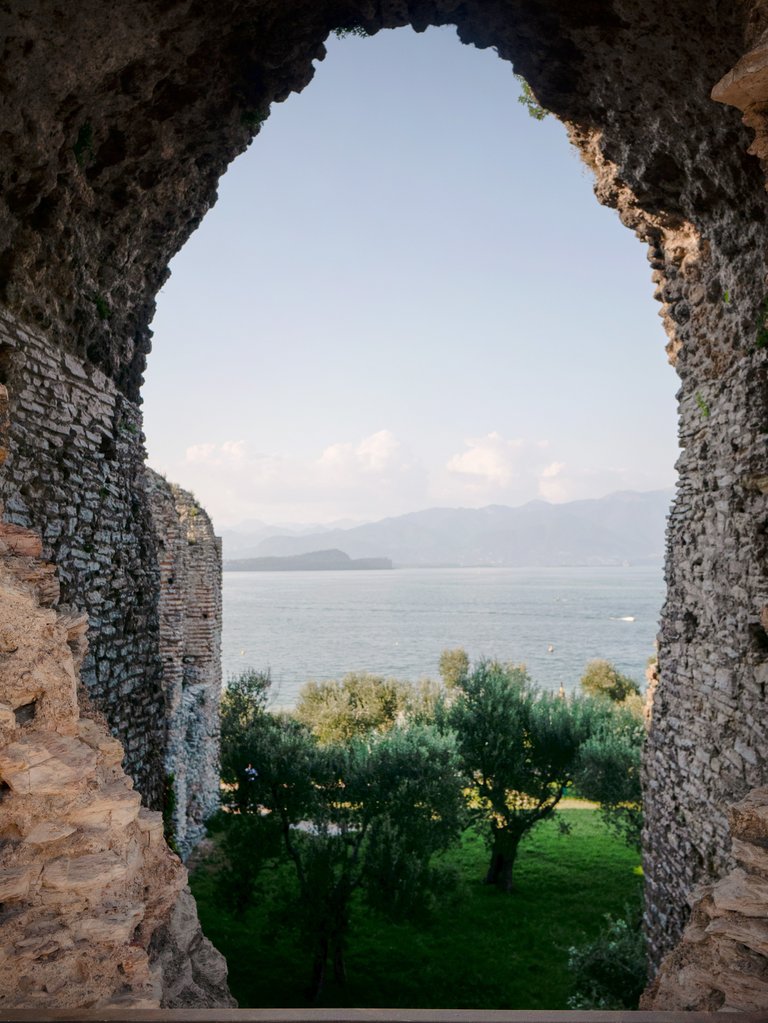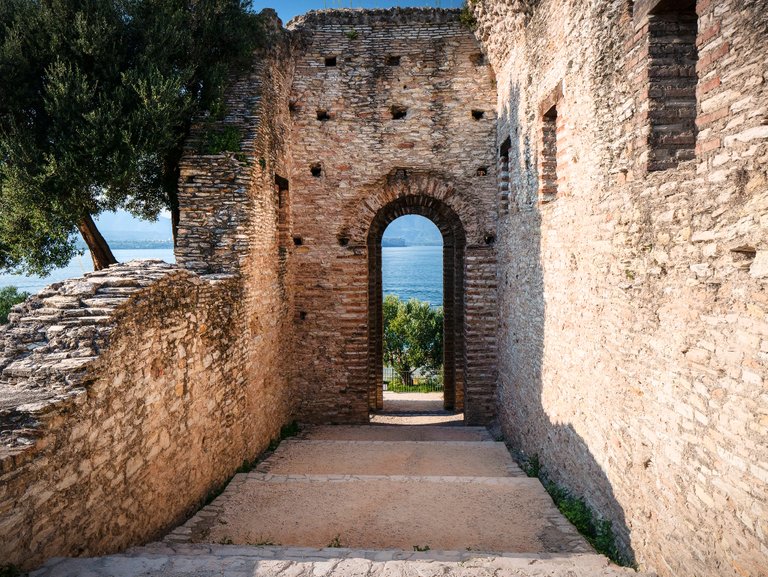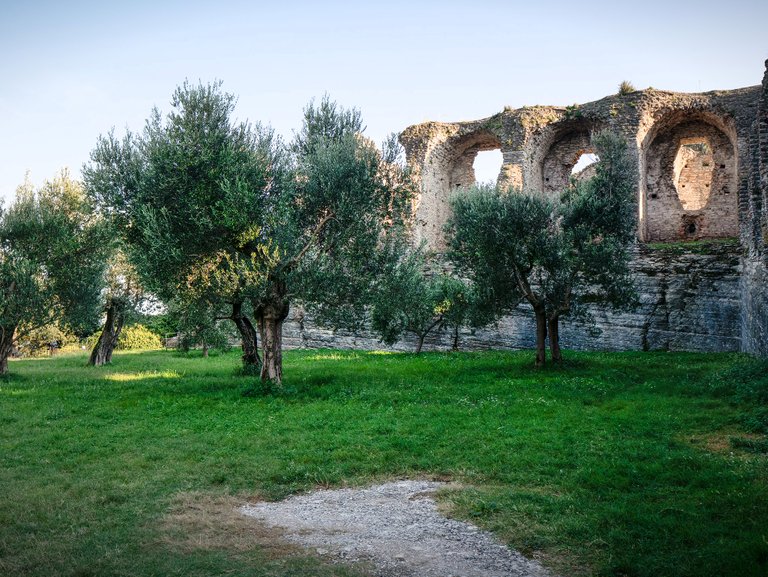 Around the villa at the level of the lake there were swimmers tanning in the sun, a wonderful place!
ITA
Attorno alla villa a livello del lago c'erano i bagnanti che si abbronzavano al sole, un posto da stupendo!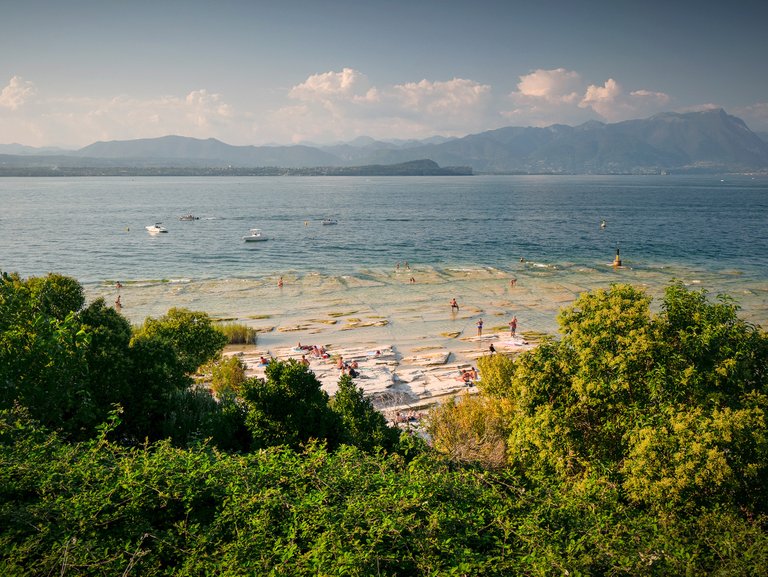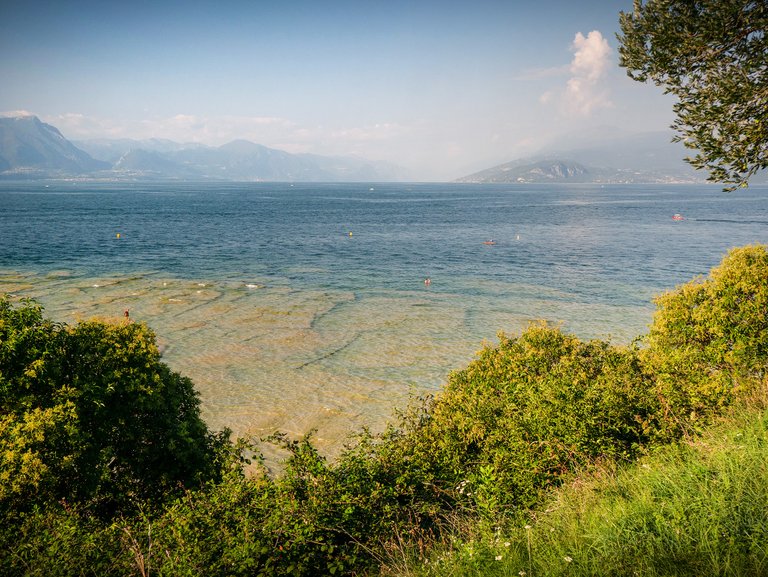 It was so good that I overstepped the car parking hours and got a fine :D
Sunset is my favorite time and I couldn't leave on the sweet spot!
ITA
Si stava così bene che ho sforato l'orario del parcheggio dell'auto e ho preso la multa :D
Il tramonto è il mio orario preferito e non potevo andare via sul più bello!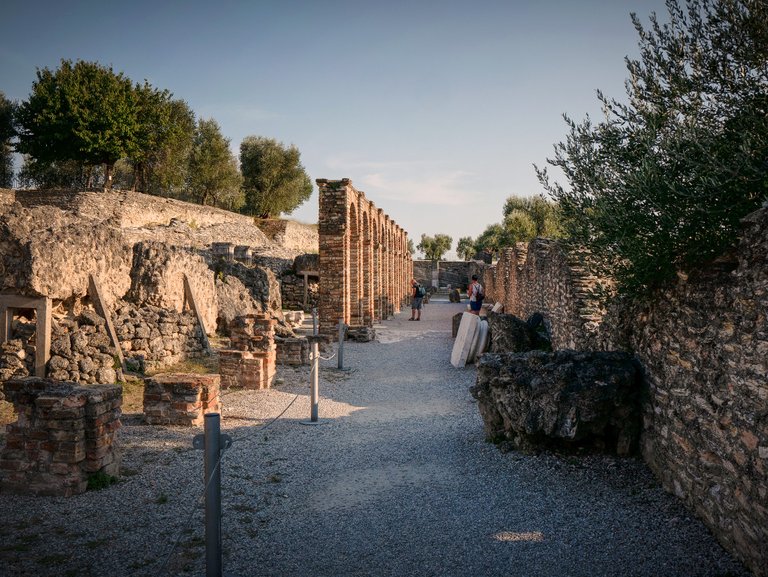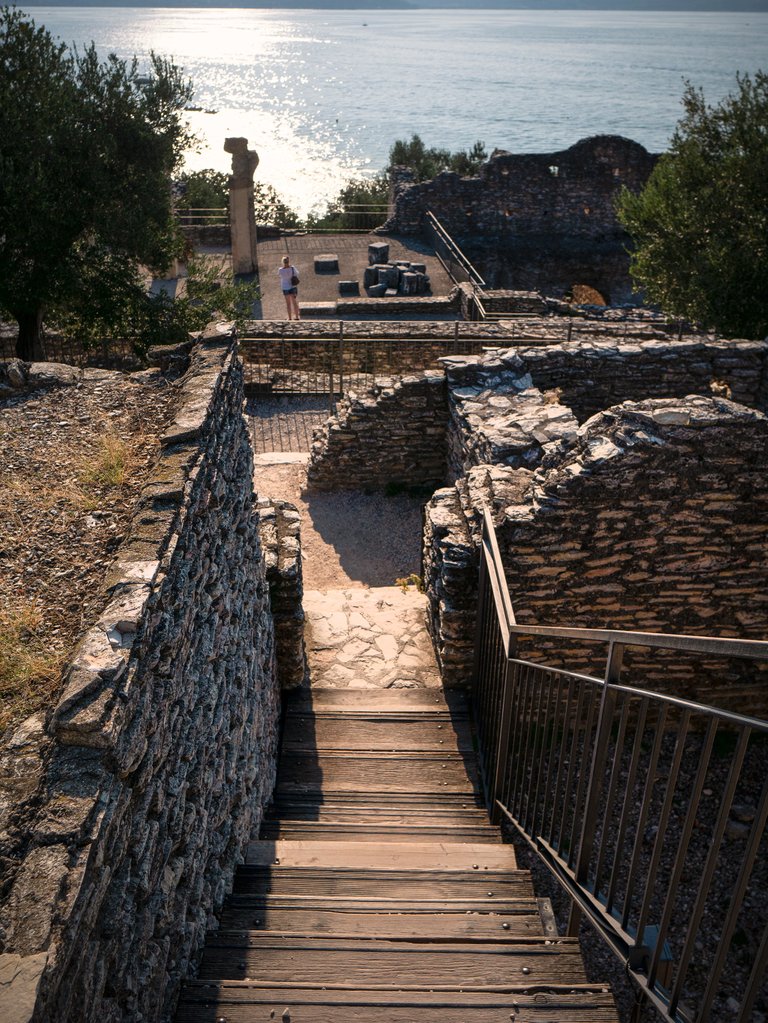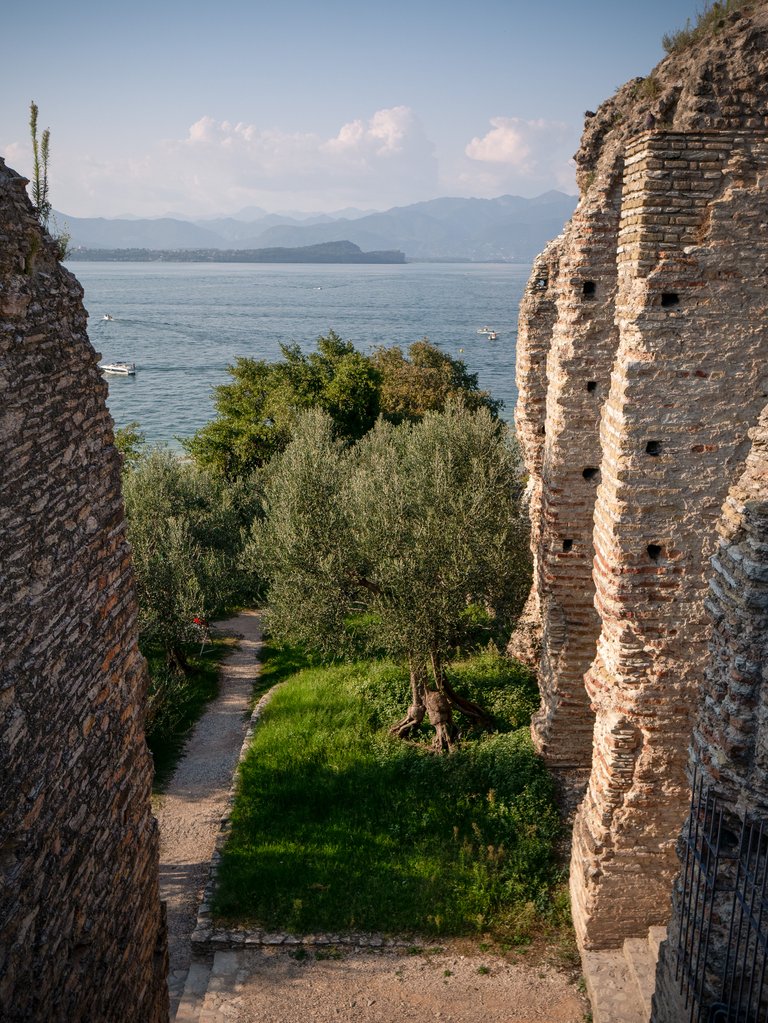 I was exhausted because of the busy morning at work, but it was worth it!
I will definitely return to Sirmione to explore more calmly!
ITA
Ero esausto perchè per via della mattinata impegnativa a lavoro, ma ne è valsa la pena!
Tornerò sicuramente a Sirmione per esplorare con più calma!