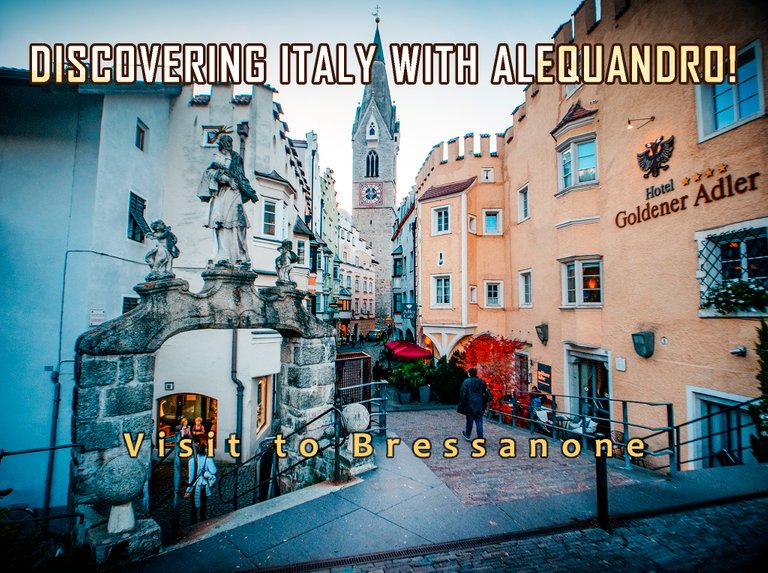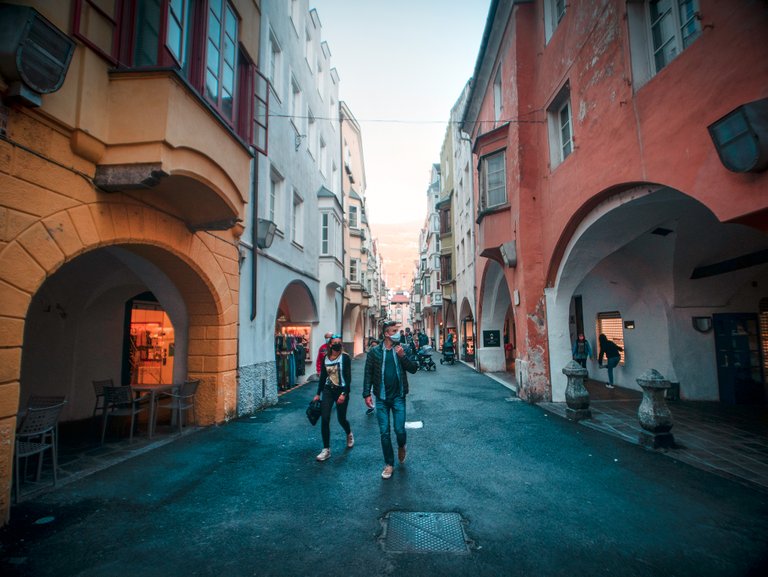 Last month I had the opportunity to visit Bressanone in South Tyrol for the first time.
ITA
Lo scorso mese ho avuto l'occasione di visitare per la prima volta Bressanone in Alto Adige.
It was an unexpected stop, but it was lunchtime and I decided to spend the afternoon exploring.
ITA
E' stata una tappa inaspettata, ma era ora di pranzo e ho deciso di passare il pomeriggio ad esplorare.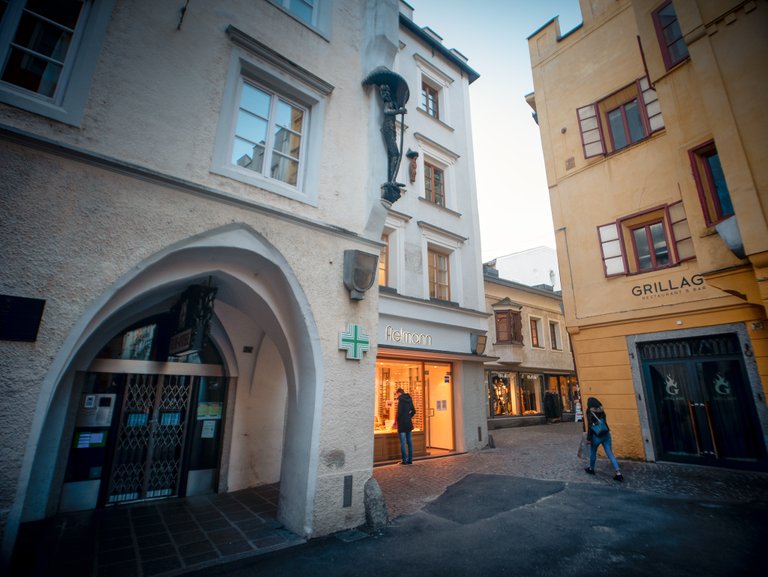 While walking, I hardly noticed, I had passed right under where Mozart had stayed!
ITA
Mentre camminavo, quasi non me accorgevo, ero passato proprio sotto a dove aveva soggiornato Mozart!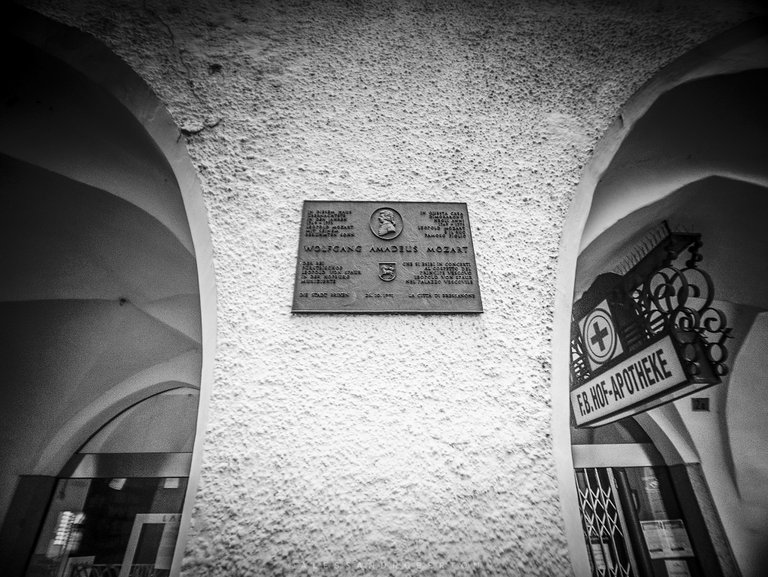 A little further on, however, I was exchanging a statue for a real person looking inside a shop window!
ITA
Poco oltre invece stavo scambiando una statua per una persona reale che guardava l'interno di una vetrina!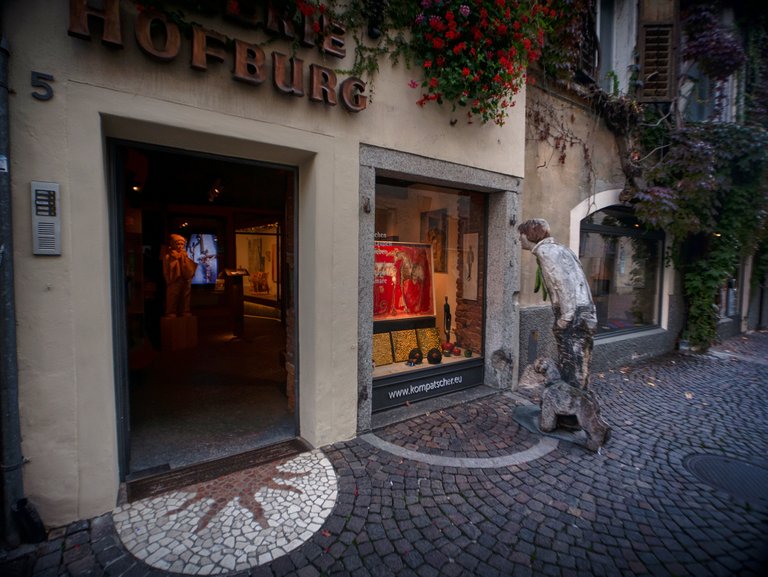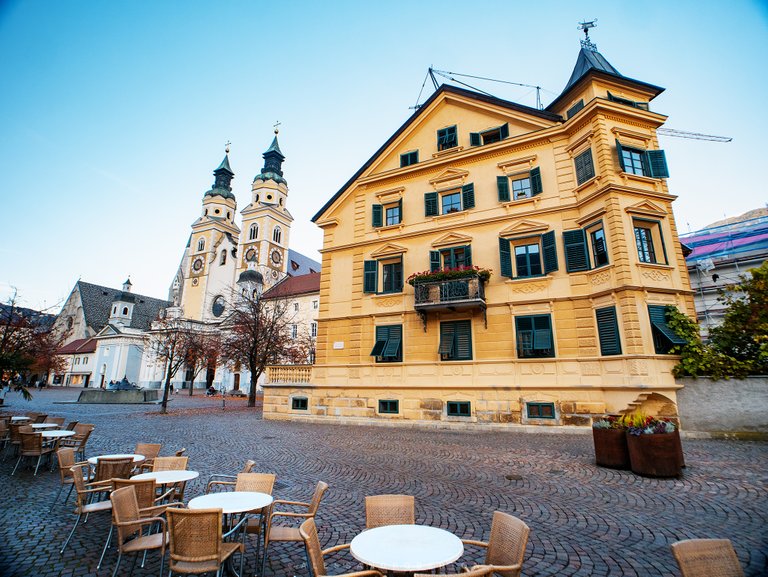 The square is really beautiful with the cathedral and its two bell towers and the buildings all around with the typical shingle roofs.
ITA
La piazza è davvero bella con il duomo e i suoi due campanili e gli edifici tutti attorno con i tipici tetti a scandole.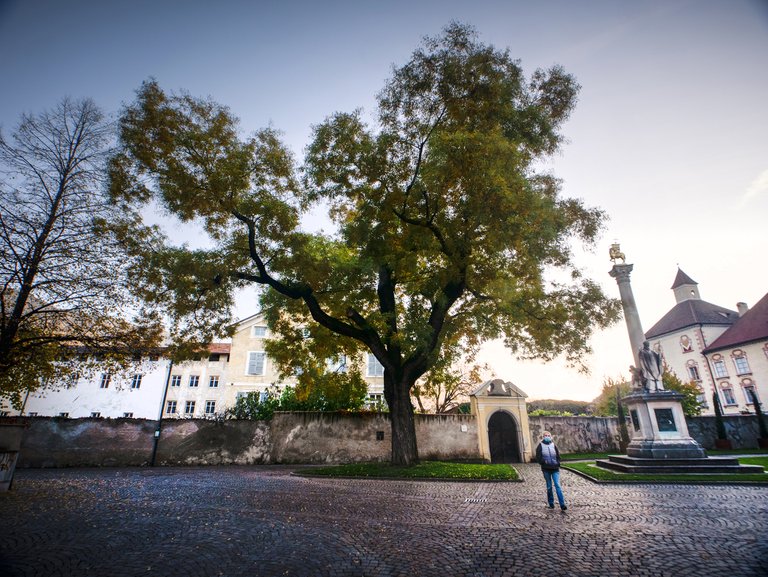 This is Martin Rainer's fountain of life and represents the cycle of life. The spiral-shaped bronze sculptures symbolize the different stages of life.
In birth we emerge and in death we return to the hand of God. The work is surrounded by water, an element of life.
ITA
Questa è la fontana della vita di Martin Rainer e rappresenta il ciclo della vita. Le sculture in bronzo a forma di spirale simboleggiano le diverse fasi della vita.
Nella nascita emergiamo e nella morte ritorniamo nella mano di Dio. L'opera è circondata dall'acqua, elemento della vita.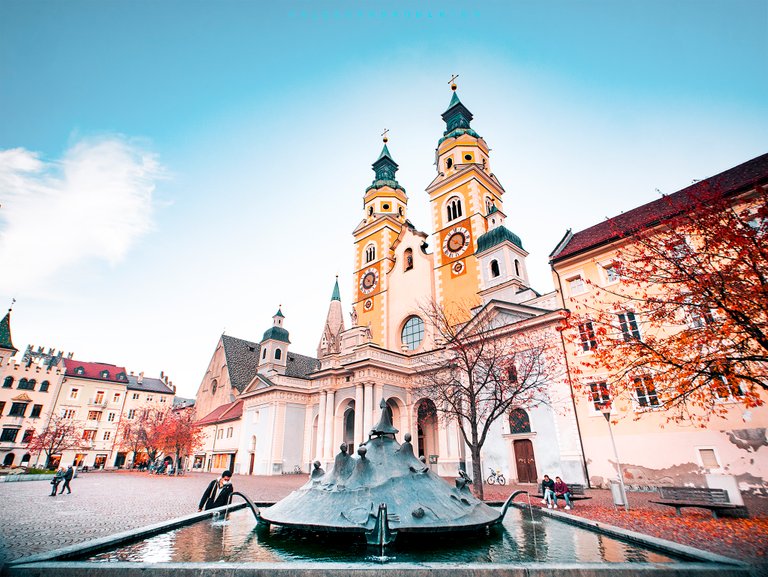 Look how imposing the cathedral is!
ITA
Guardate che imponenza il duomo!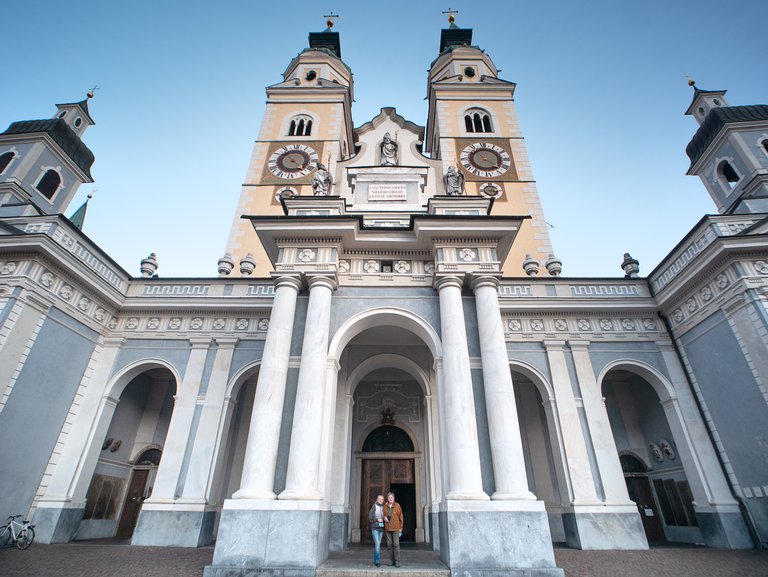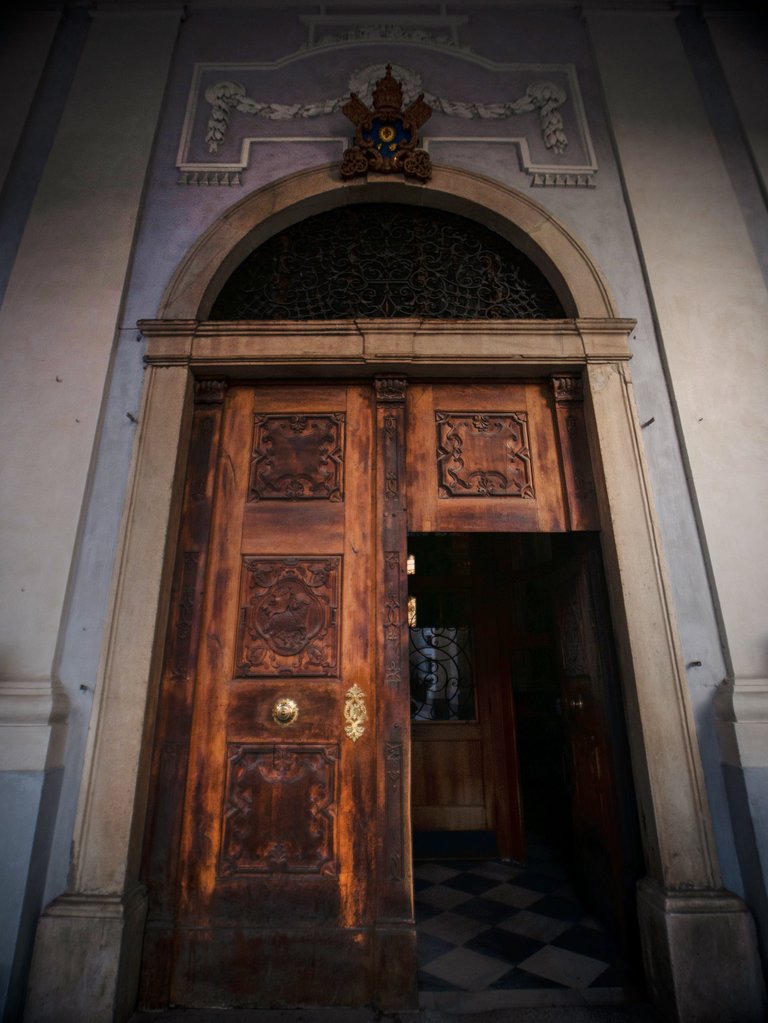 The interior is no exception, it's a shame not to have time to look carefully at the many details that are there!
ITA
L'interno non è da meno, è un peccato non avere il tempo di guardare con attenzione i numerosissimi dettagli che ci sono!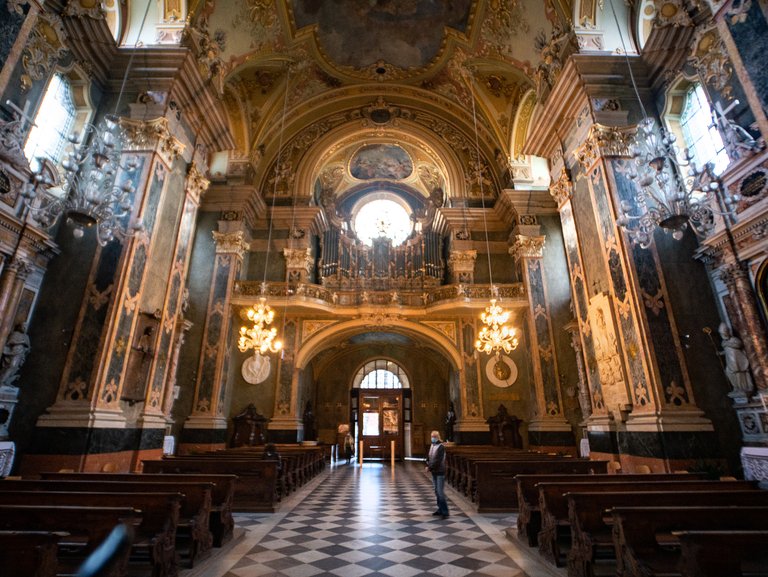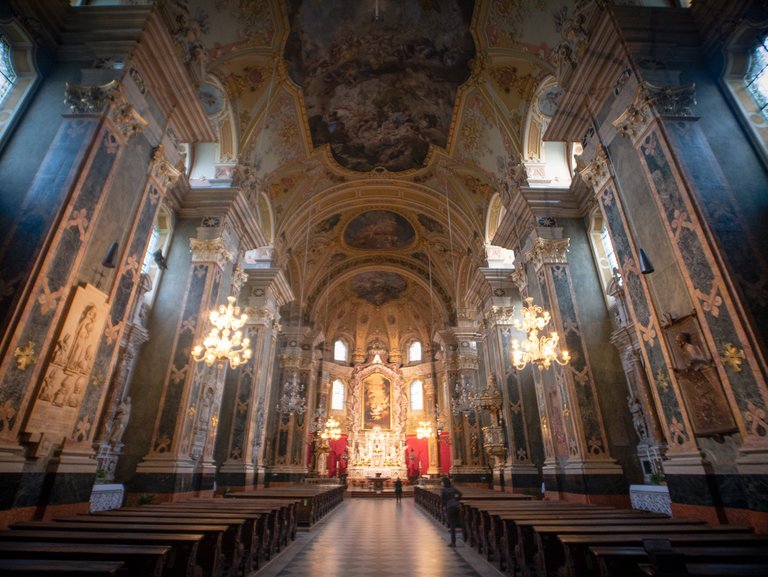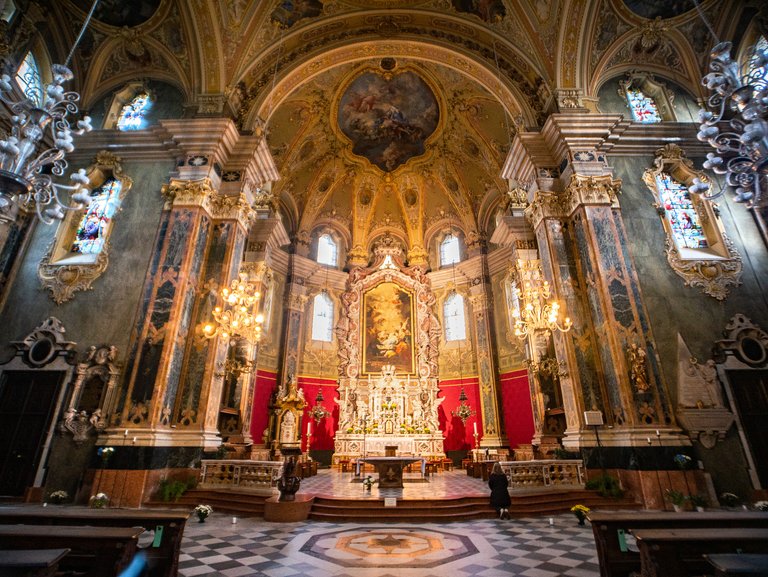 After leaving the church I continued to visit the square and a couple of main streets which are pedestrianized.
ITA
Uscito dalla chiesa ho continuato a visitare la piazza e un paio di vie principali che sono pedonali.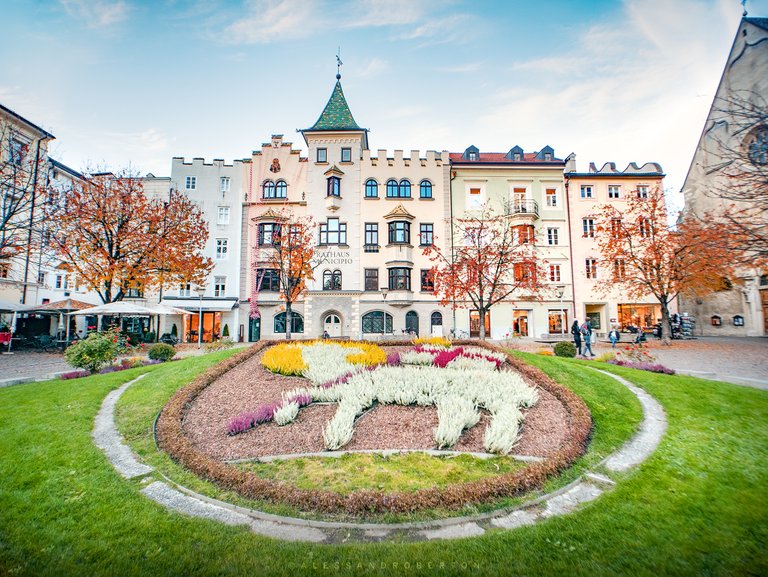 A stone's throw away is the Isarco river and a beautiful cycle and pedestrian path invites you to continue along it.
But I had little time and the sun was about to set, so I had to give up.
ITA
A due passi c'è il fiume Isarco e una bella pista ciclopedonale invita proseguire costeggiandolo.
Ma avevo poco tempo e il sole stava per tramontare, quindi ho dovuto desistere.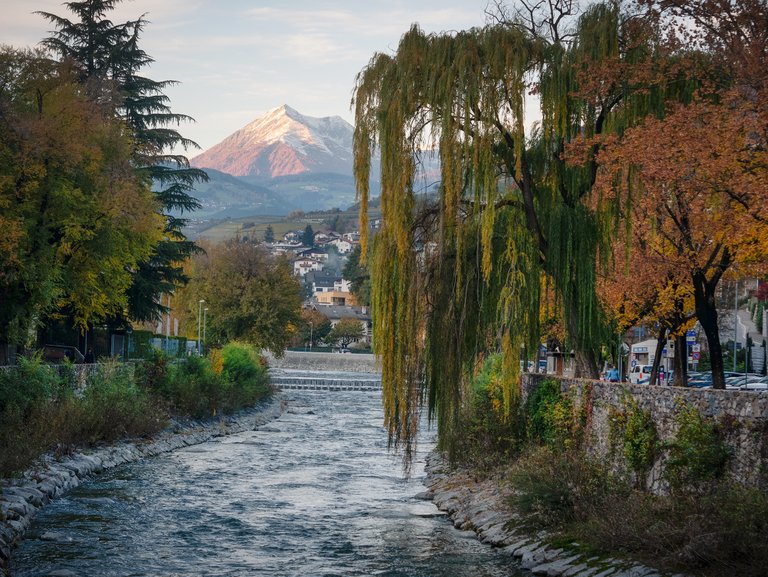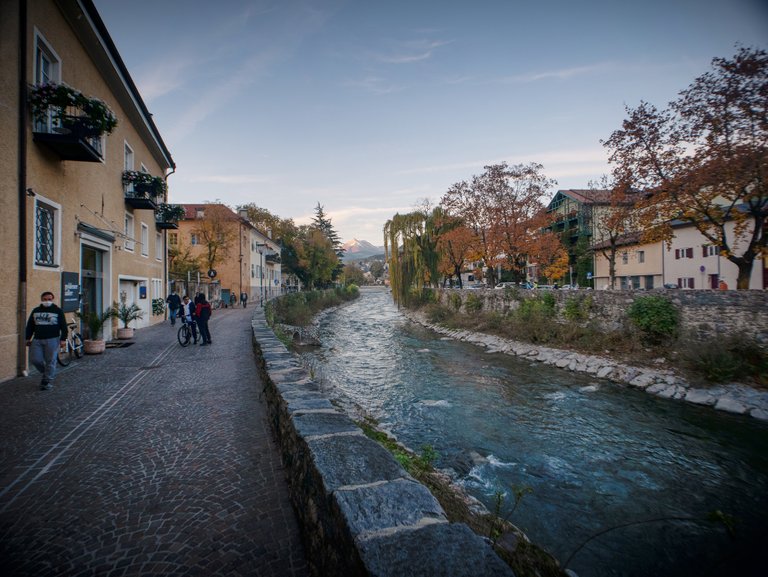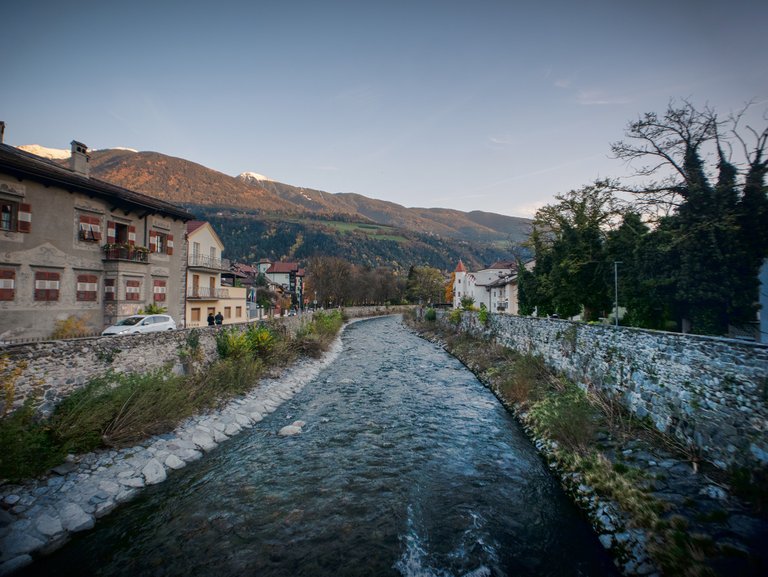 The town is very characteristic and suggestive with all those historic buildings.
ITA
La cittadina è molto caratteristica e suggestiva con tutti quegli edifici storici.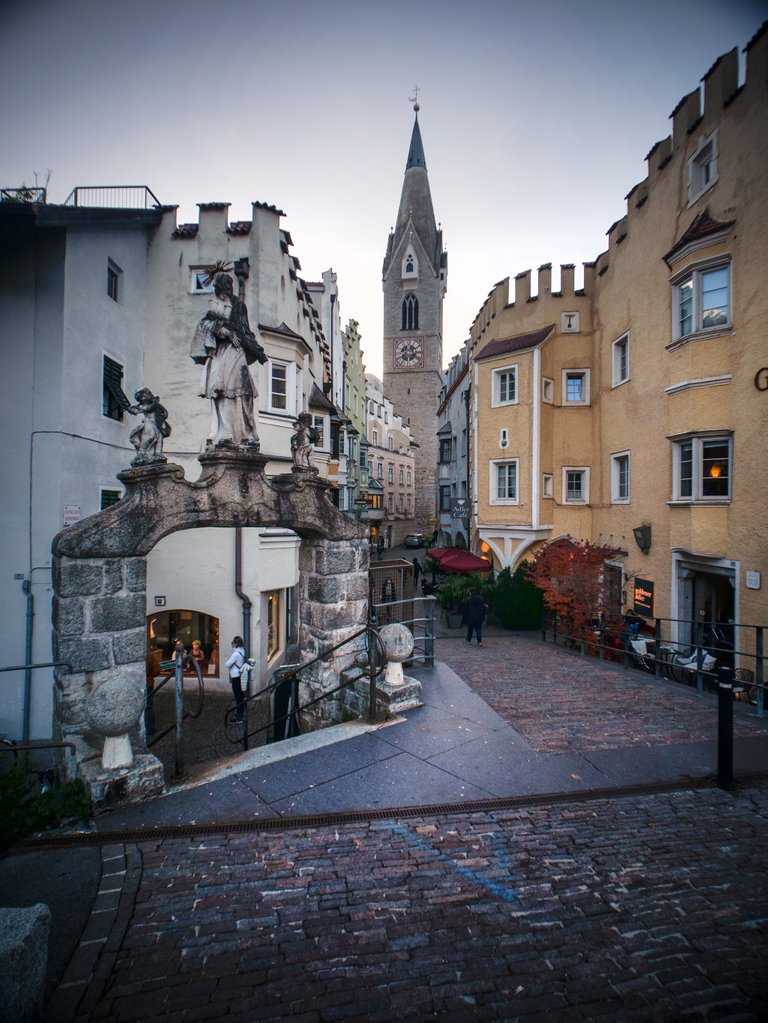 The historic buildings that surround you as you walk make the town very characteristic and suggestive.
ITA
Gli edifici storici che ti circondano mentre cammini rendono la cittadina molto caratteristica e suggestiva.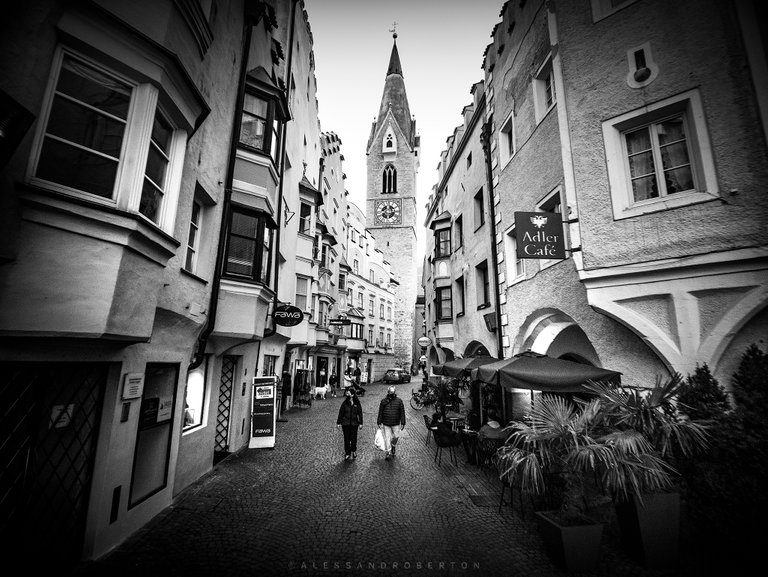 Looking at the photos I admit that I can't wait to get out of this pandemic, also to start exploring again, there are too many things to see and little time!
ITA
Guardando le foto ammetto che non vedo l'ora che usciremo da questa pandemia, anche per ricominciare ad esplorare, ci sono troppe cose da vedere e poco tempo!