Excursion to the Collalto Path - Province of Treviso - Discovering Italy with alequandro!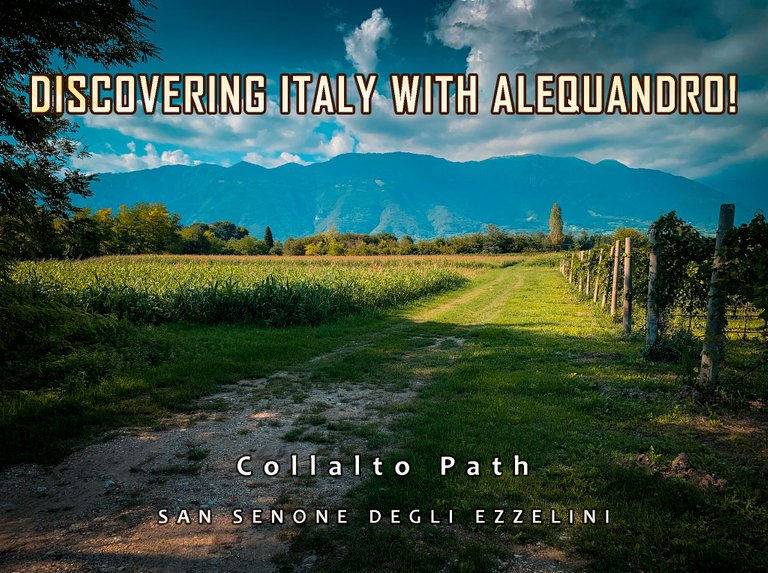 Hello friends, today it's a rainy day so it's the right time to offer you this post from last week's excursion to San Zenone degli Ezzelini in the province of Treviso.
In particular, I bring you on the Collalto path a beautiful excursion that I already knew and which is interesting for its landscape, naturalistic and historical interest.
ITA
Ciao amici, oggi giornata piovosa quindi è il momento giusto per proporvi questo post dell'escursione della scorsa settimana a San Zenone degli Ezzelini in provincia di Treviso.
In particolare vi porto sul sentiero Collalto una bella escursione che già conoscevo e che è interessante per l'interesse paesaggistico, naturalistico e storico.
The path begins at an altitude of 120 meters above sea level and begins along a nice flat stretch with a view of the mountains of the Grappa foothills and winds through vineyards and natural woods.
ITA
Il sentiero inizia ad un'altitudine di 120 metri sul livello del mare e comincia lungo bel tratto pianeggiante con vista sulle montagne della pedemondata del Grappa e si infila tra vigneti e boschi naturali.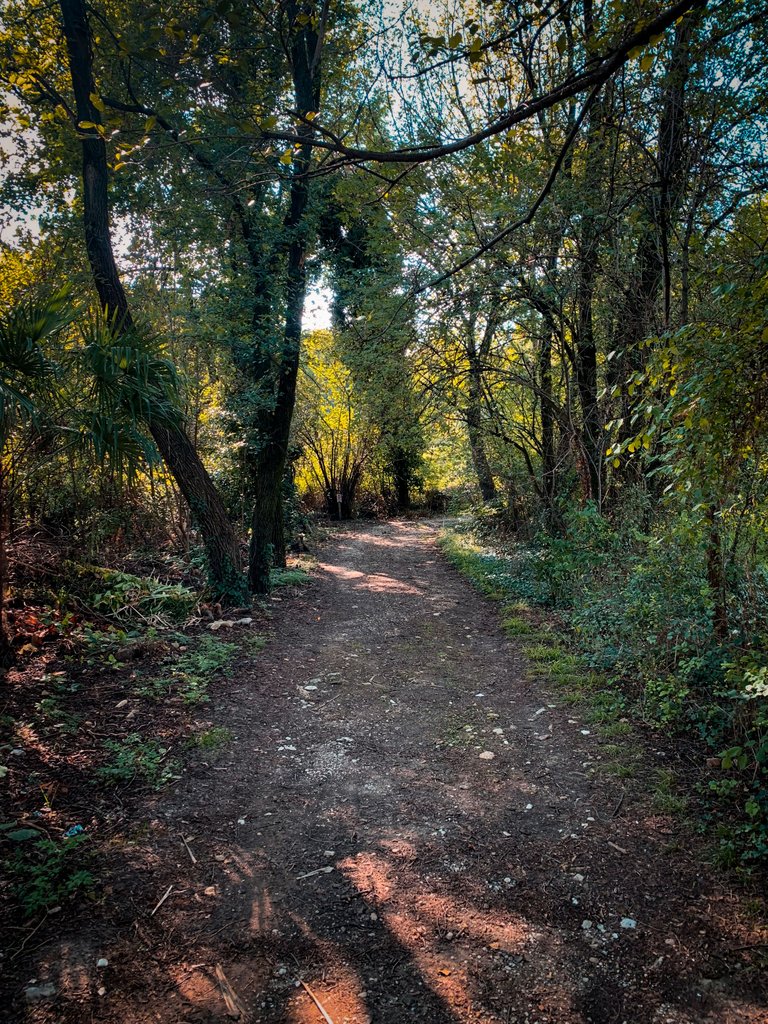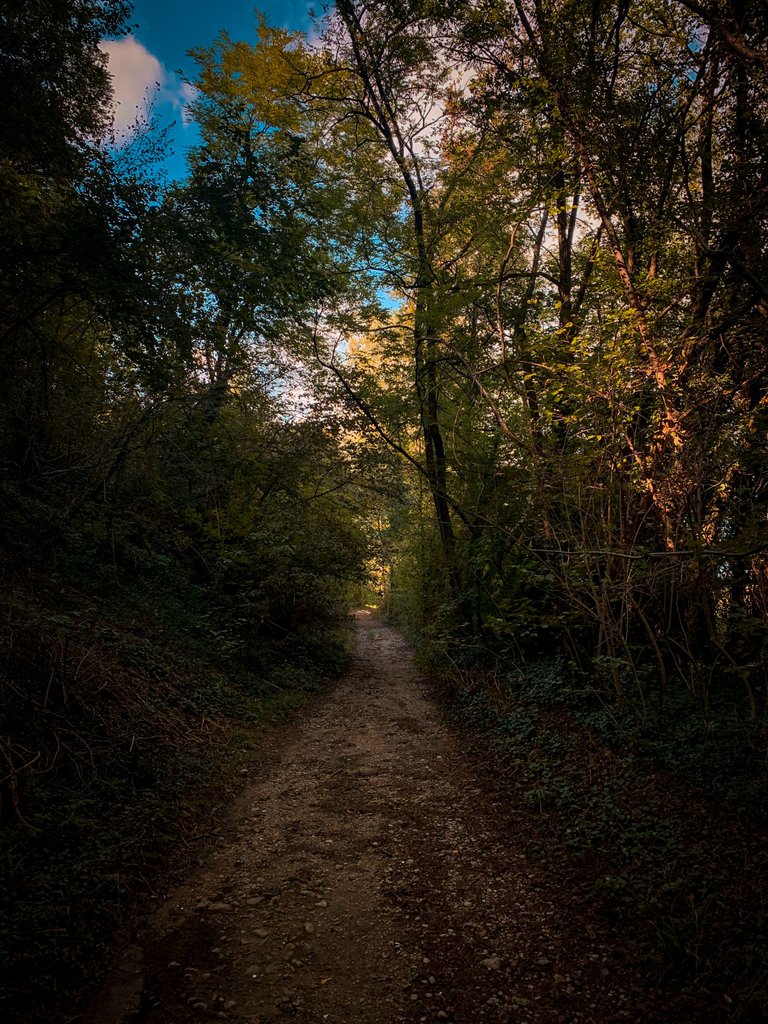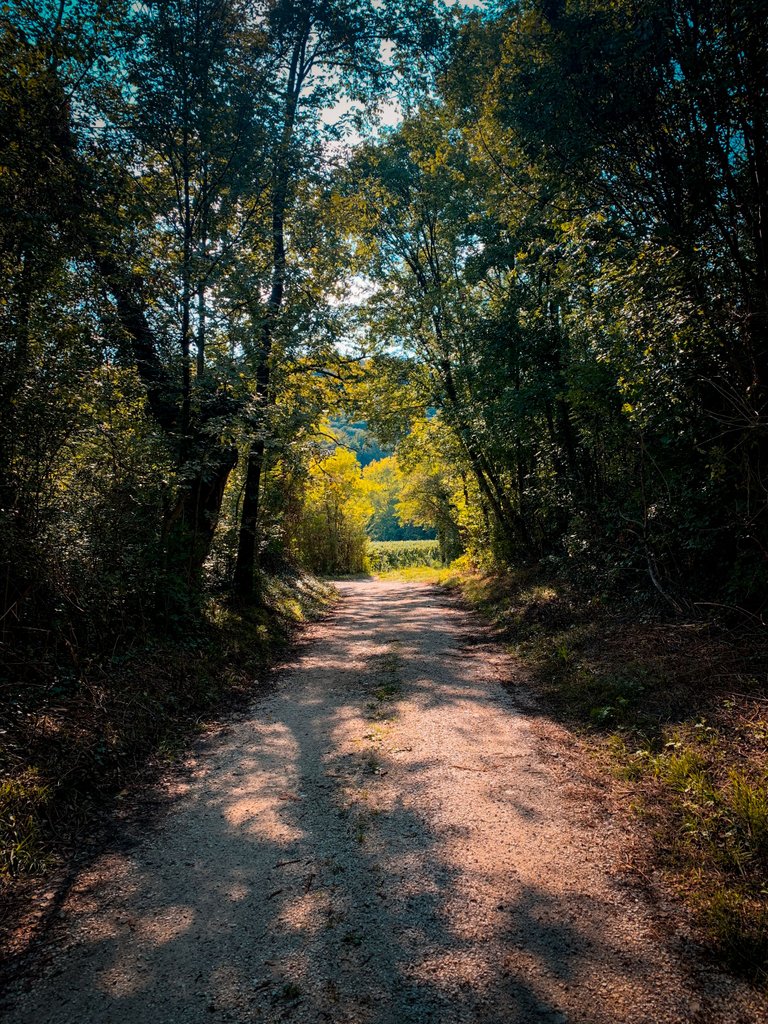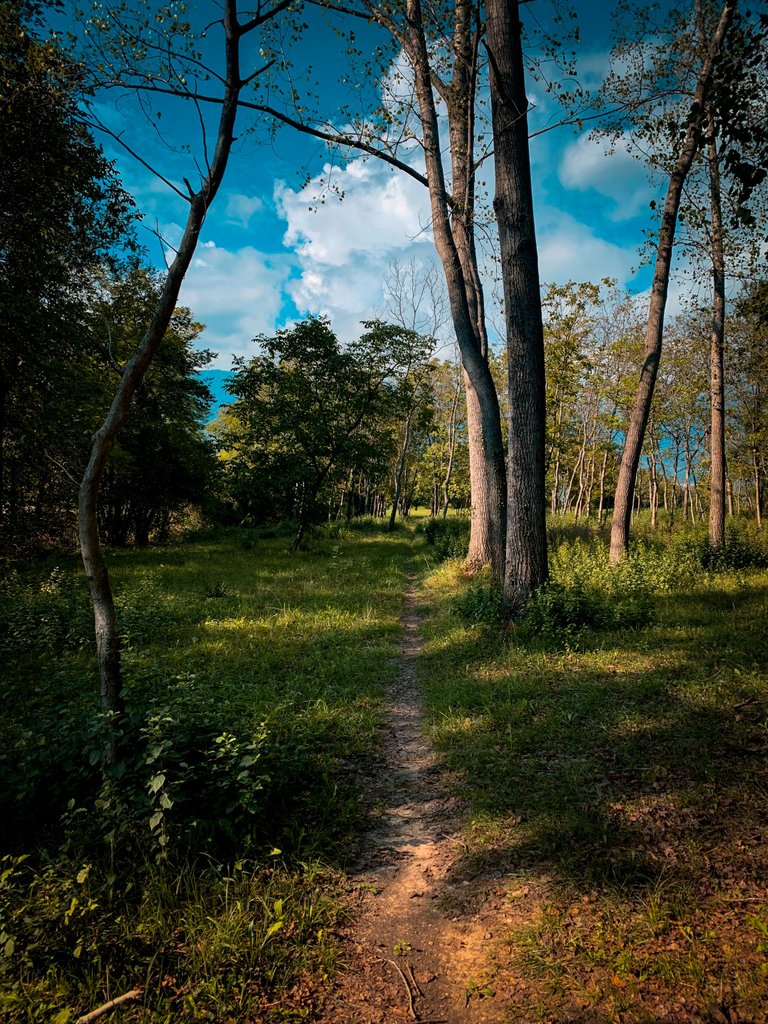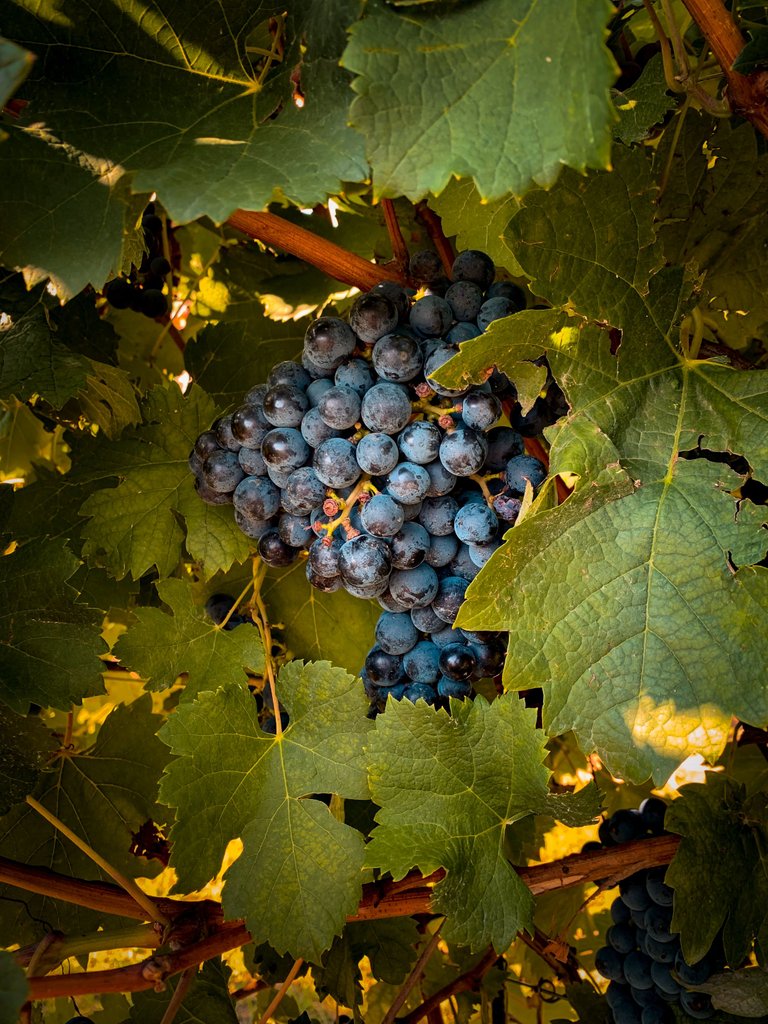 After a first stretch among the spontaneous vegetation you come out at a really nice point between the rows of vines that have beautiful bunches of white and black grapes.
ITA
Dopo un primo tratto tra la vegetazione spontanea si sbuca in punto davvero bello tra i filari di viti che presentano dei bellissimi grappoli d'uva bianca e nera.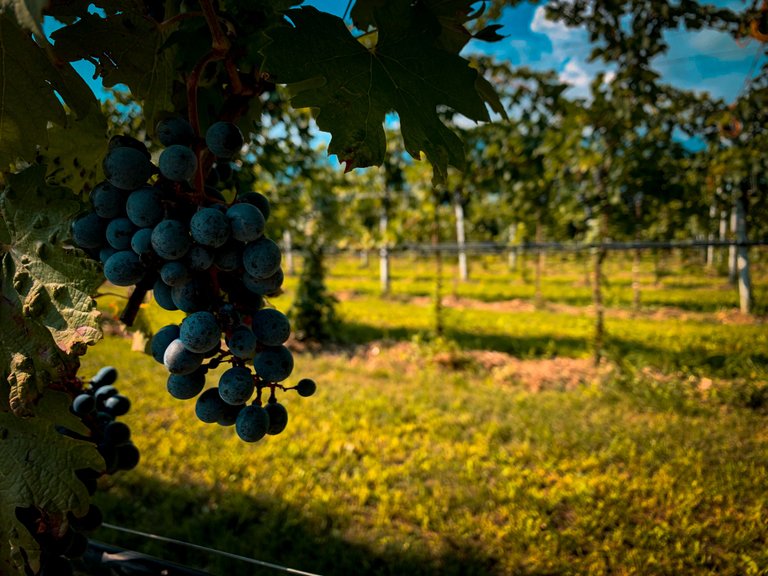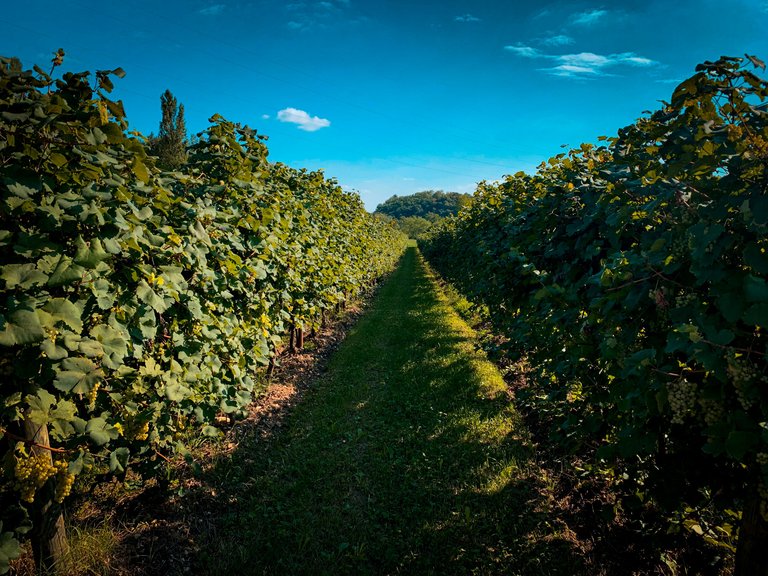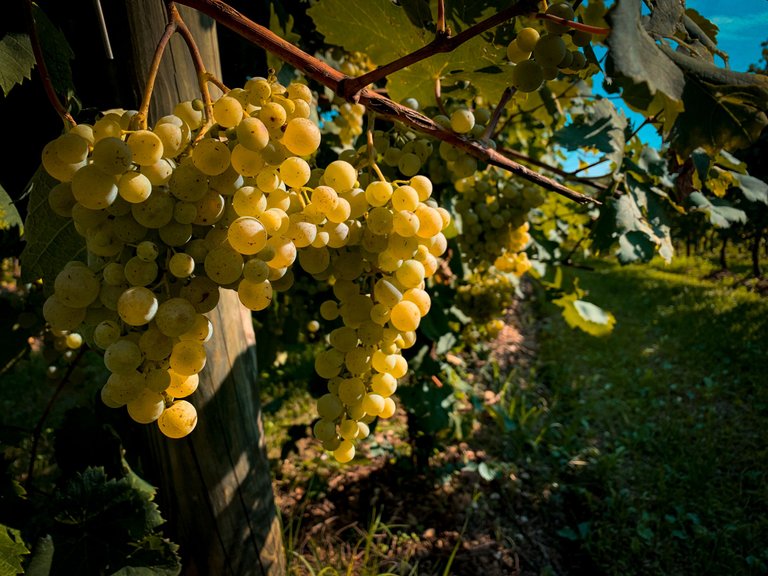 The next section has a spontaneous nature with stretches of the uphill path that go up the Collalto hill.
ITA
Il tratto successivo presenta una natura spontanea con tratti del sentiero in salita che risalgono il colle collalto.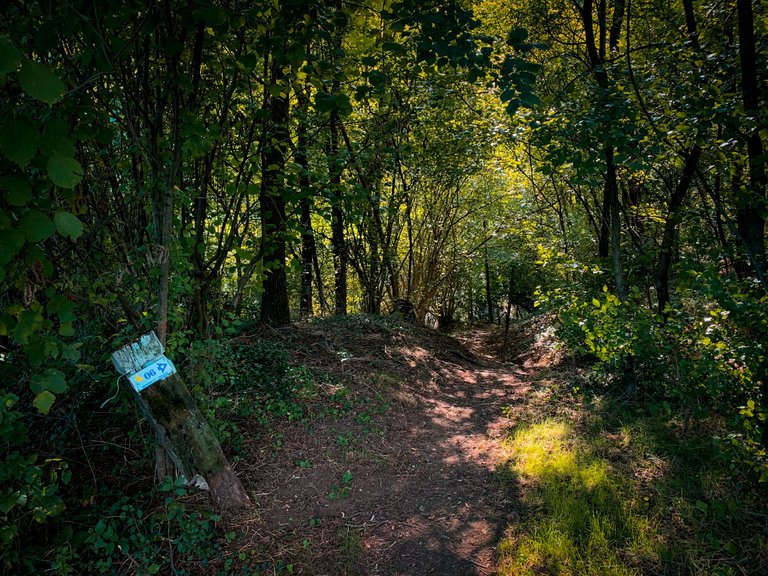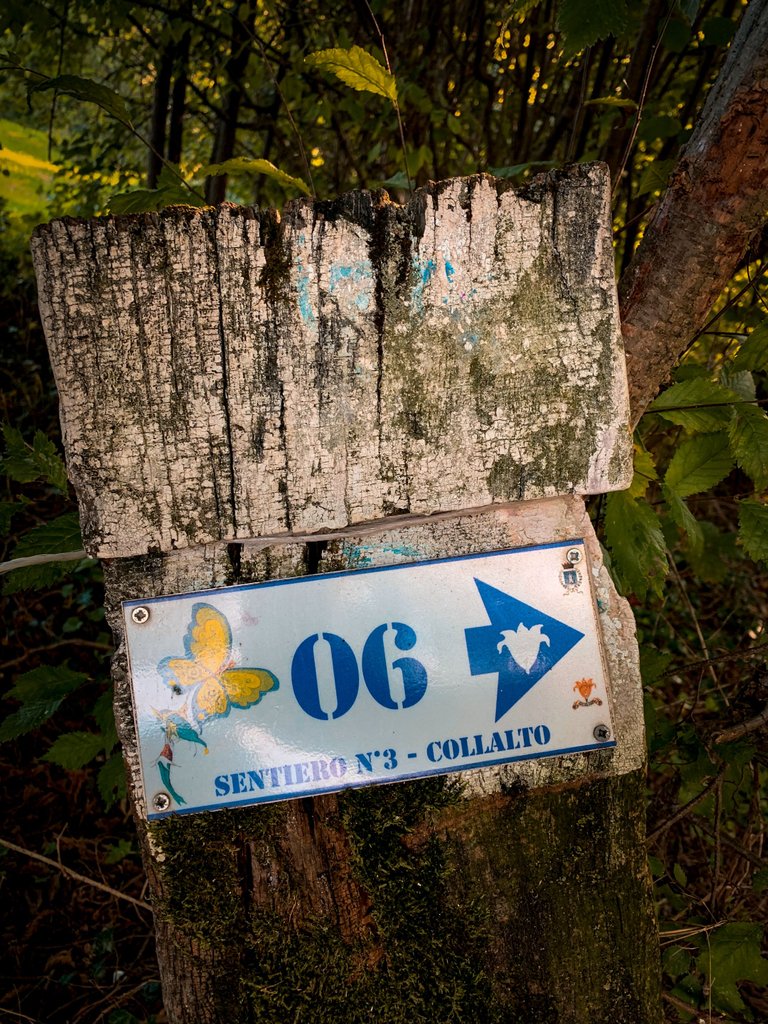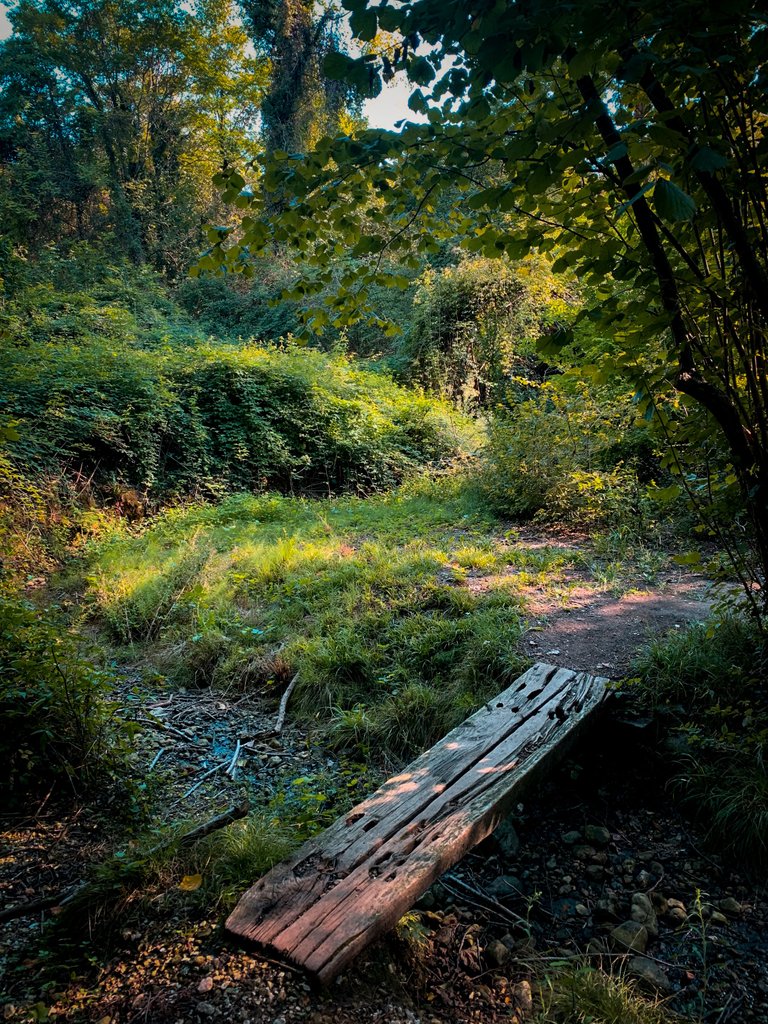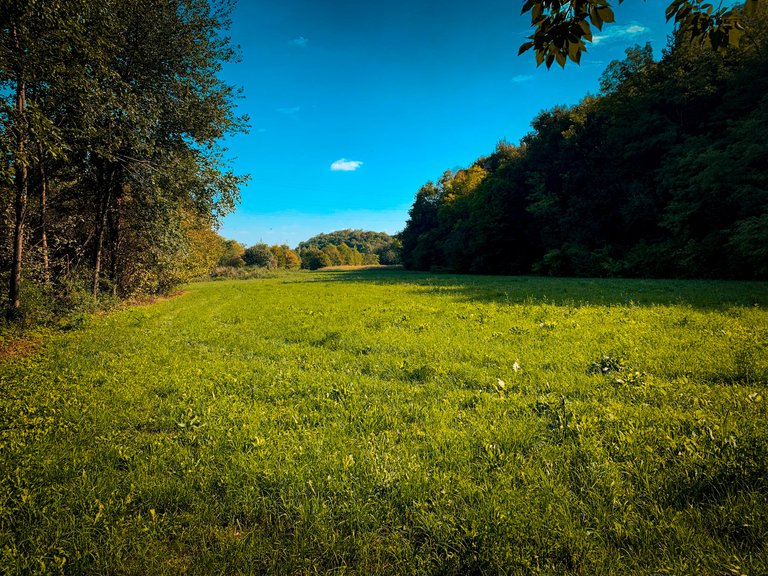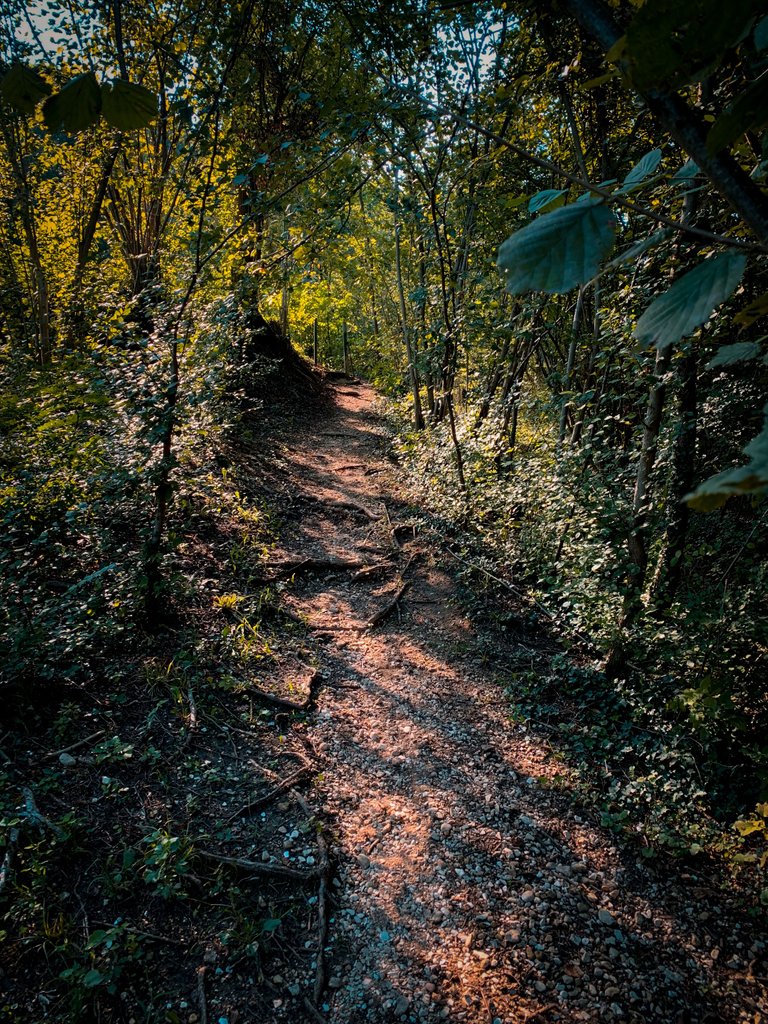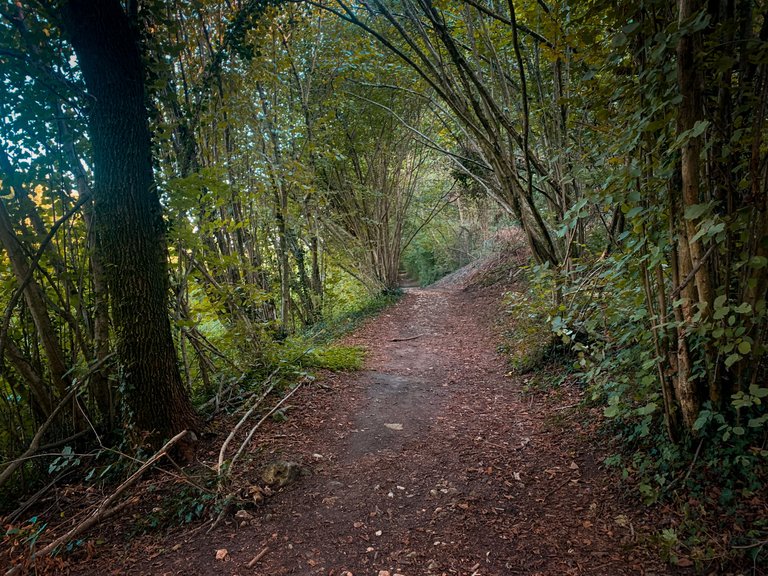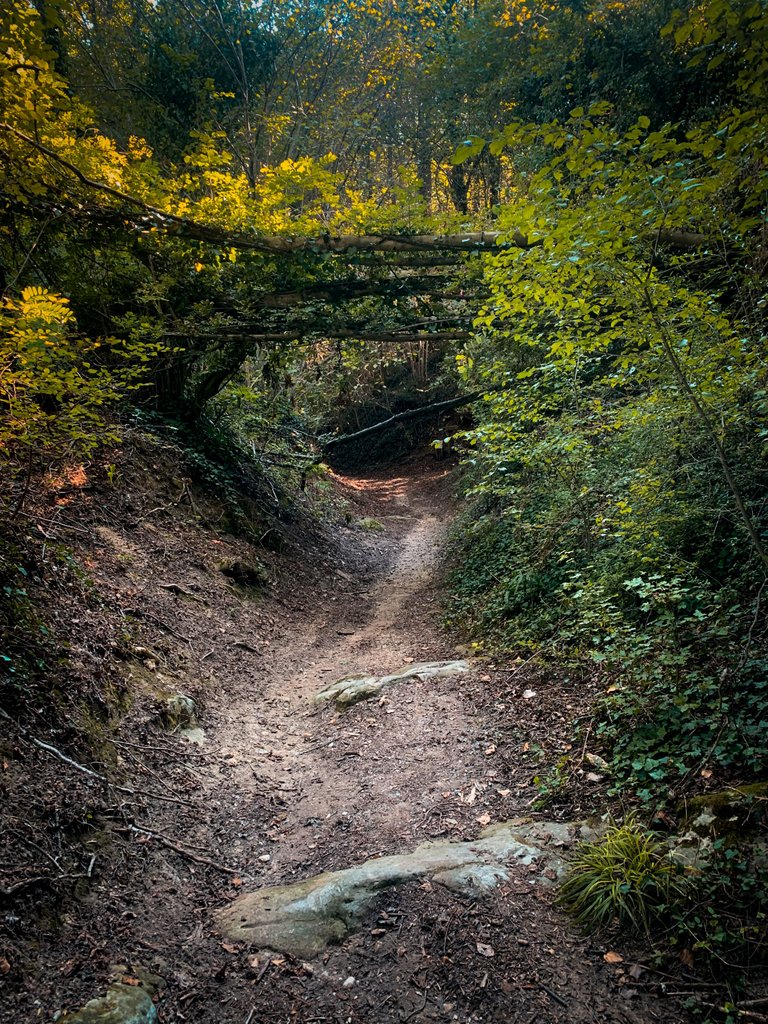 The beauty of this trail is its variety.
You go up and down, shady areas alternate with sunny areas, first the path is narrow but then opens onto a large lawn, very beautiful!
ITA
Il bello di questo sentiero è la sua varietà.
Si sale si scende, si alternano zone ombrose a zone soleggiate, prima il sentiero è stretto ma poi si apre su un ampio prato, molto bello!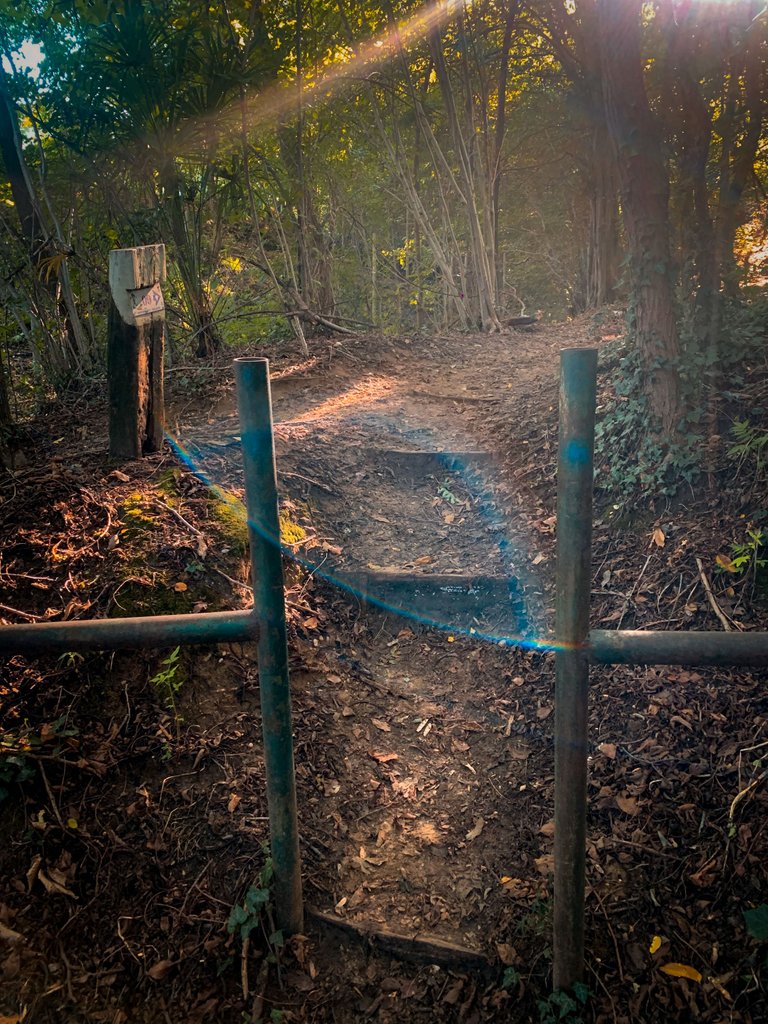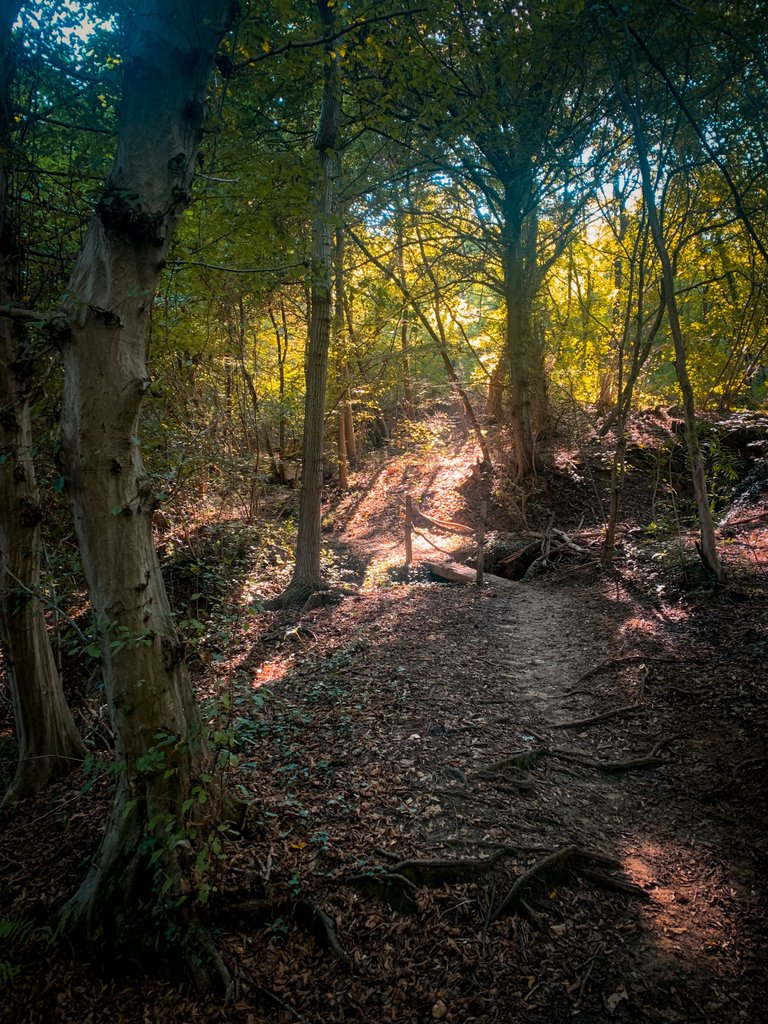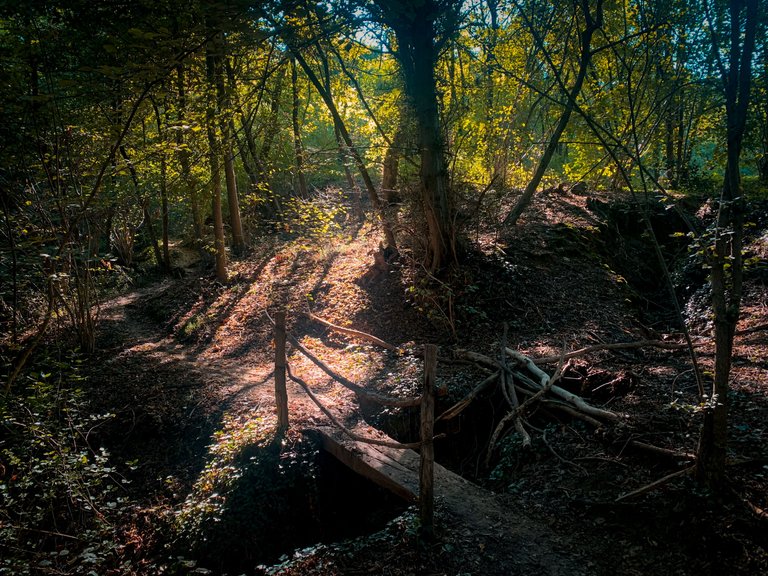 I was also greeted by some goats as I walked...
ITA
Sono anche stato salutato da delle caprette mentre camminavo...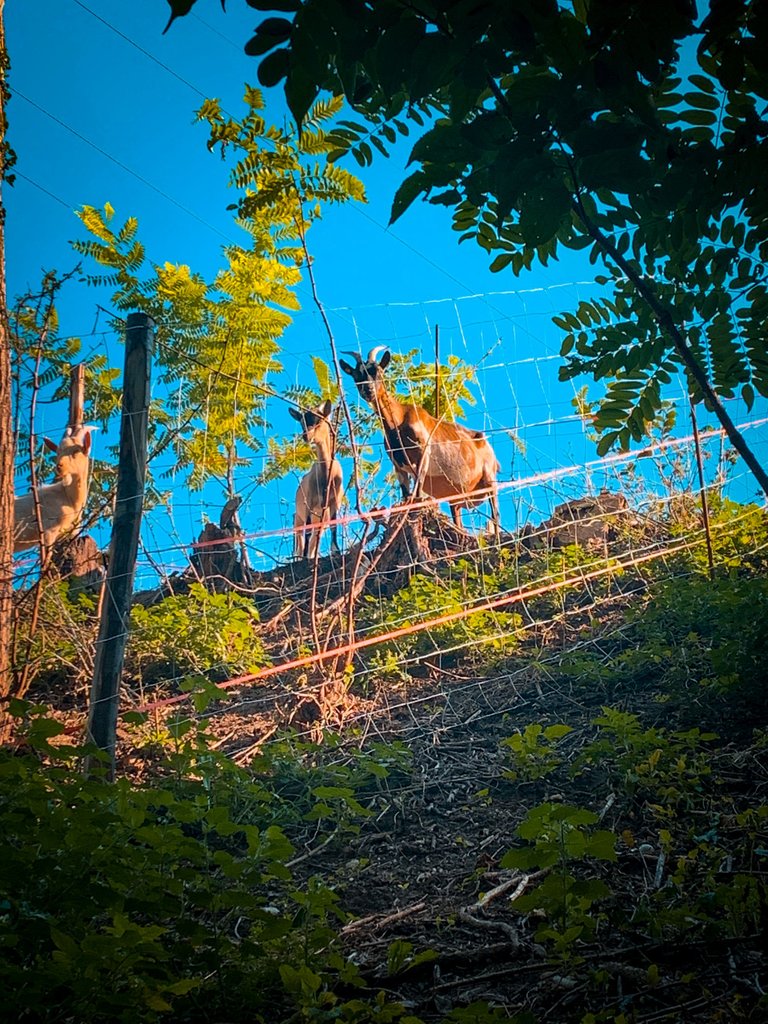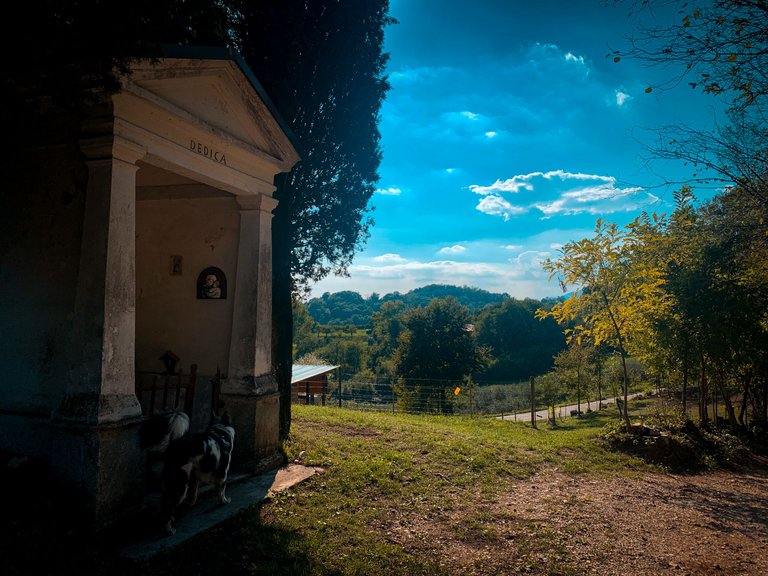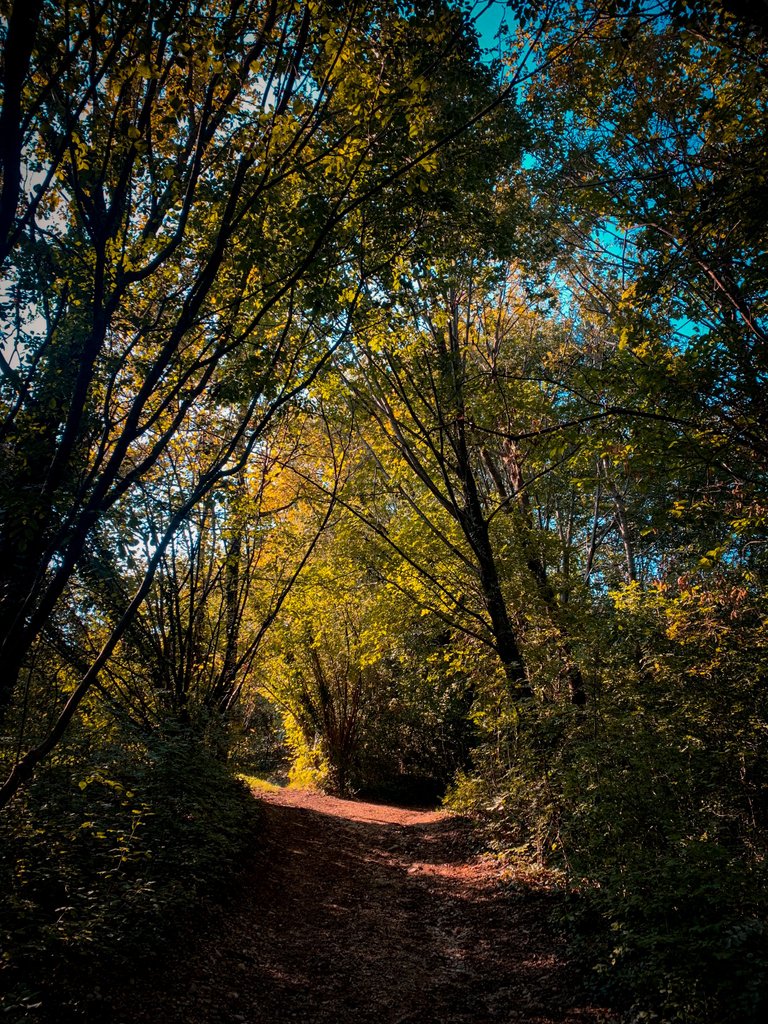 Then you go up again, the slope becomes a bit more challenging but nothing difficult.
ITA
Poi si sale ancora, la pendenza diventa un po' più impegnativa ma niente di difficile.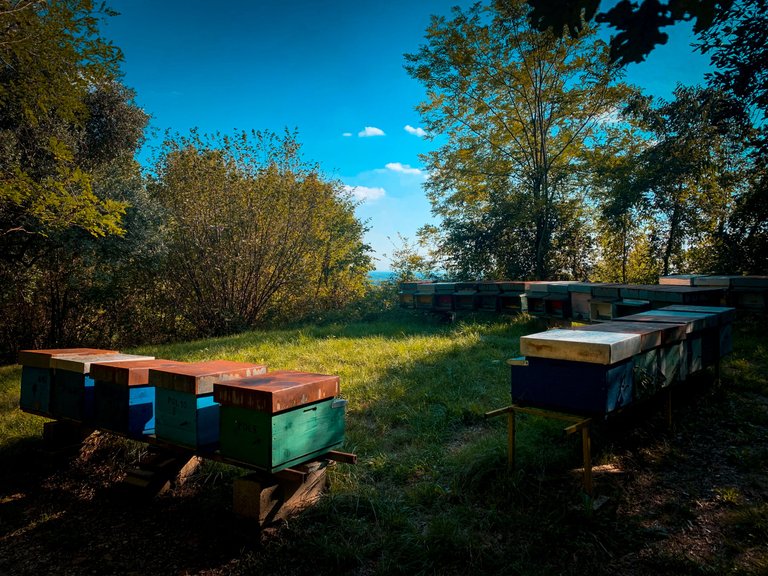 To catch your breath you can stop to observe the hives or the wild flowers, in this period I saw some crocus flowers.
ITA
Per prendere fiato ci si può fermare per osservare le arnie o i fiori spontanei, in questo periodo ho visto alcni fiori di crocus.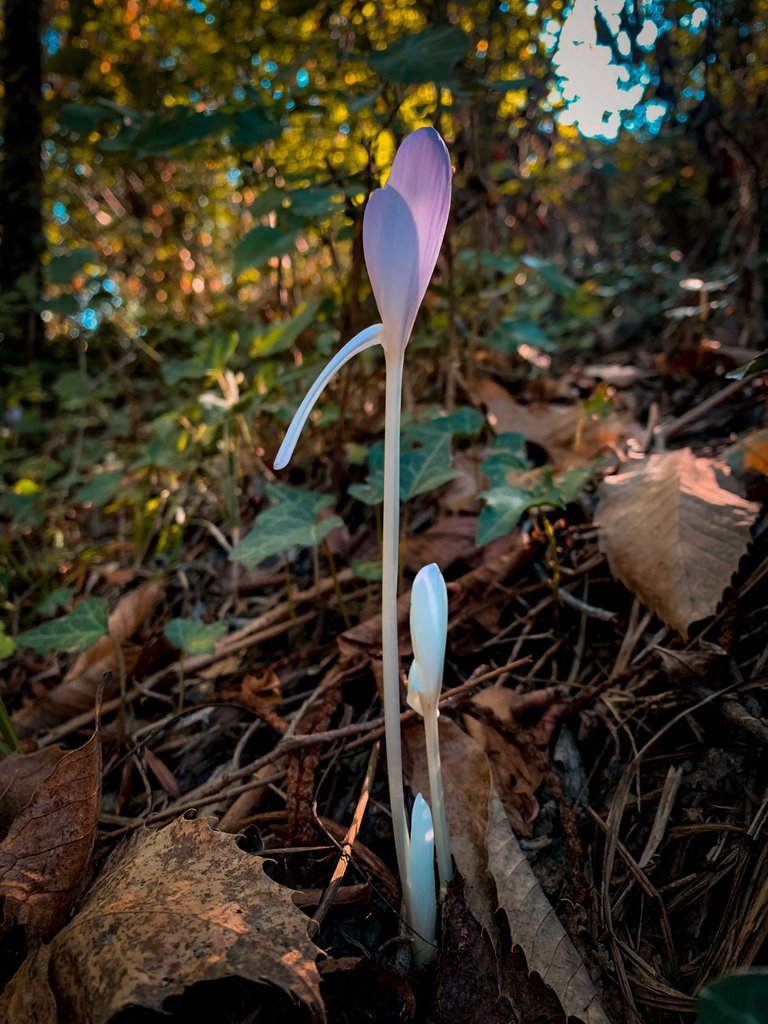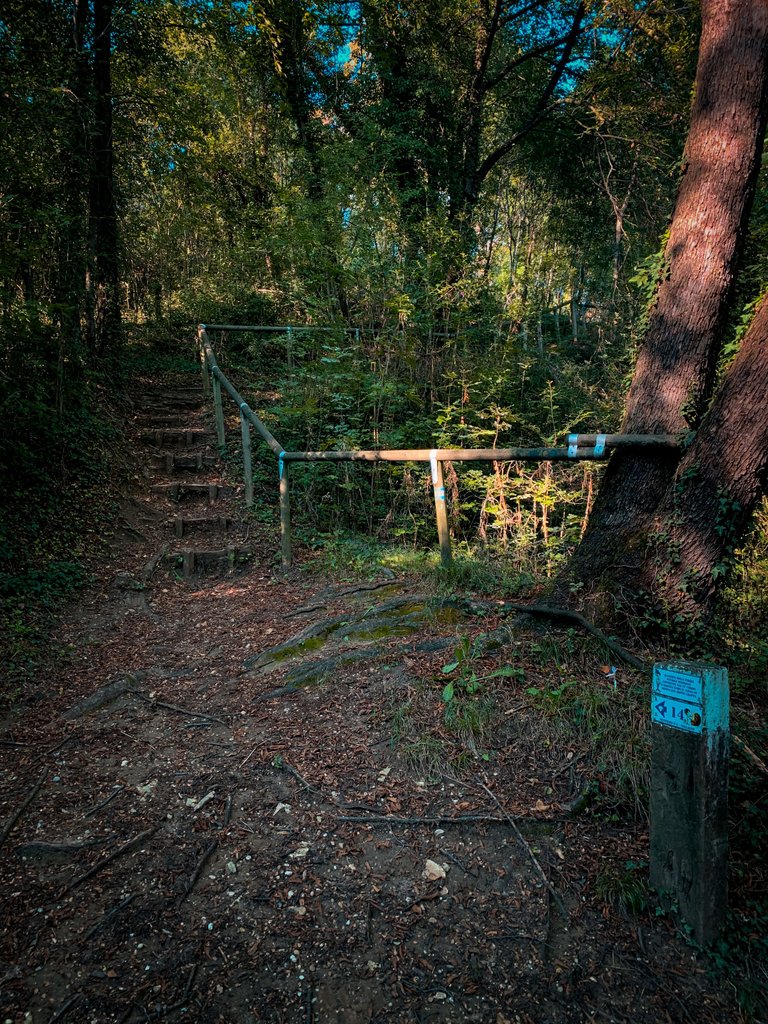 Very interesting is the section with the military tunnels and the signs where the fate of young soldiers who fell during the First World War in this area are described.
ITA
Molto interessante è il tratto con le gallerie militari e i cartelli dove vengono descritte le sorti di giovani soldati caduti durante la prima guerra mondiale in questo territorio.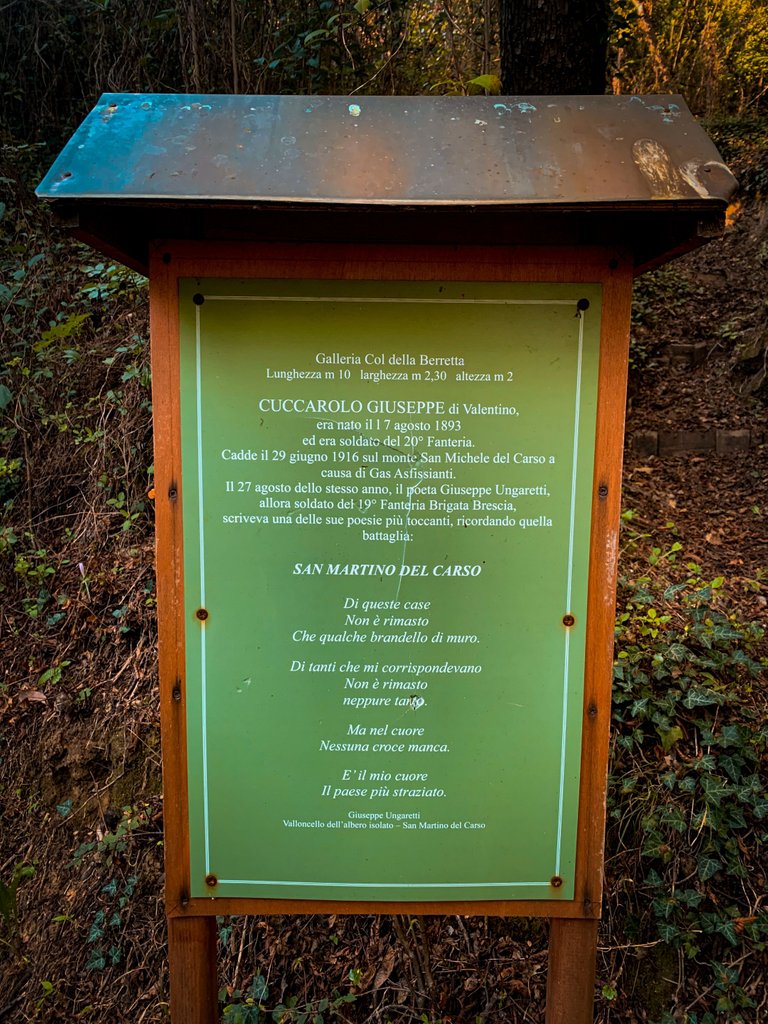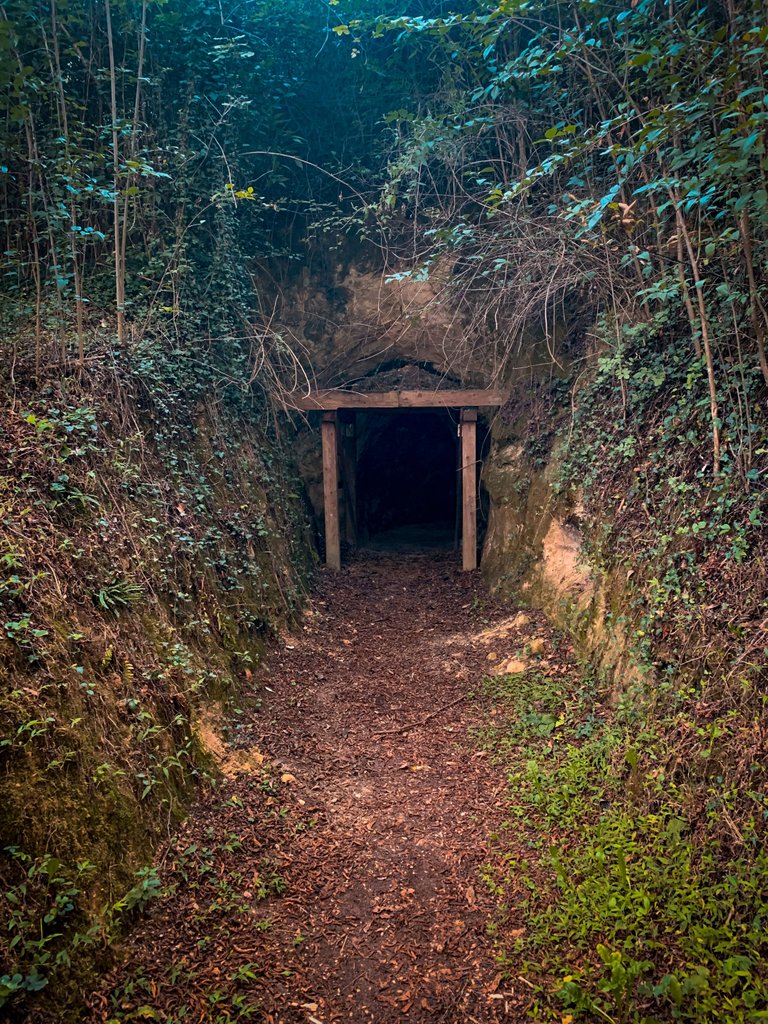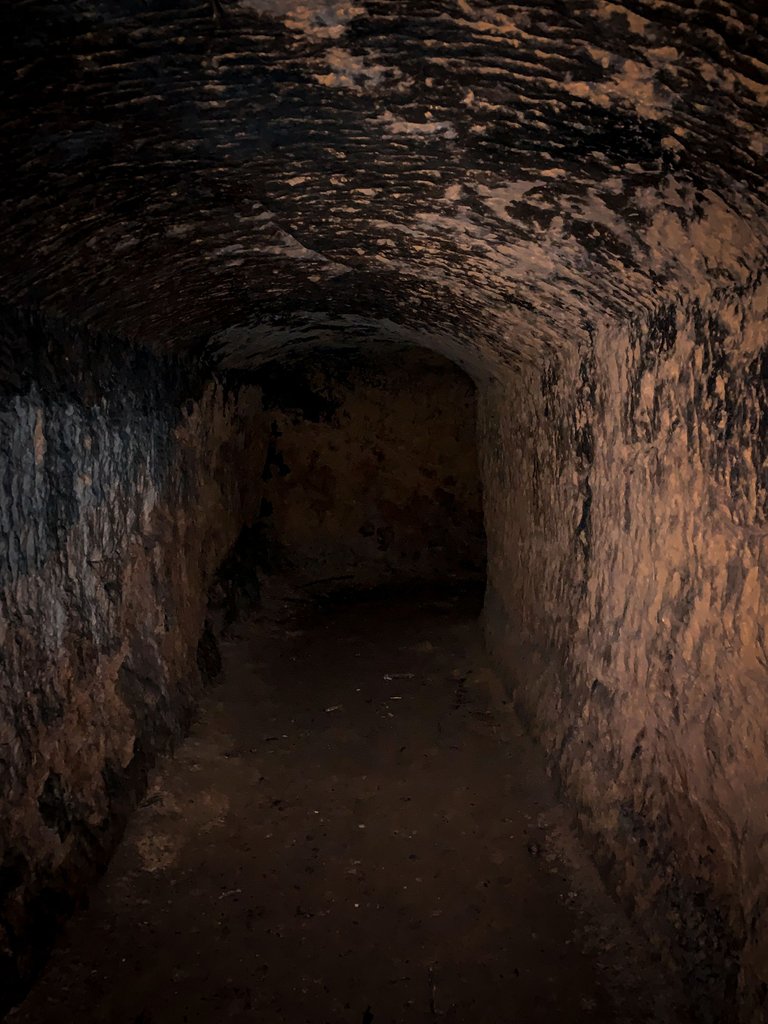 After a further short climb you reach a panoramic view where two women sitting on a bench were intent on chatting while contemplating the landscape.
ITA
Dopo un ulteriore breve salita si giunge ad una vista panoramica dove due donne sedute su una panchina erano intente a chiaccherare contemplando il paesaggio.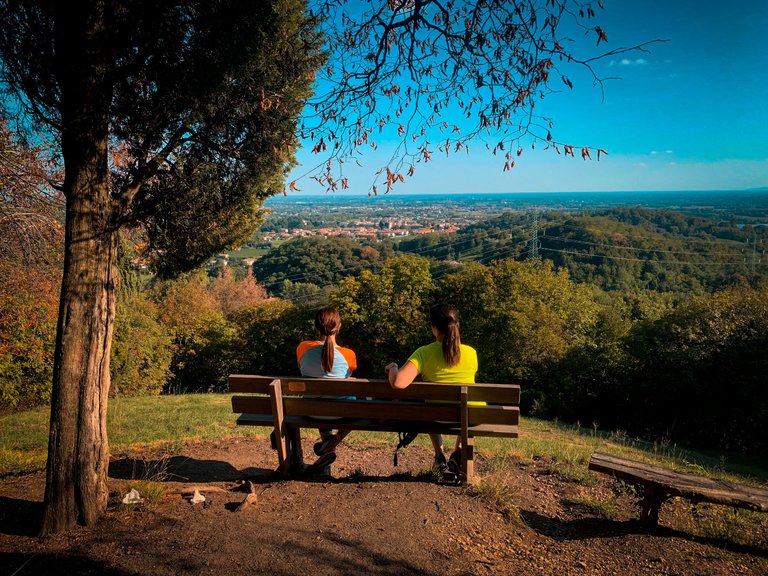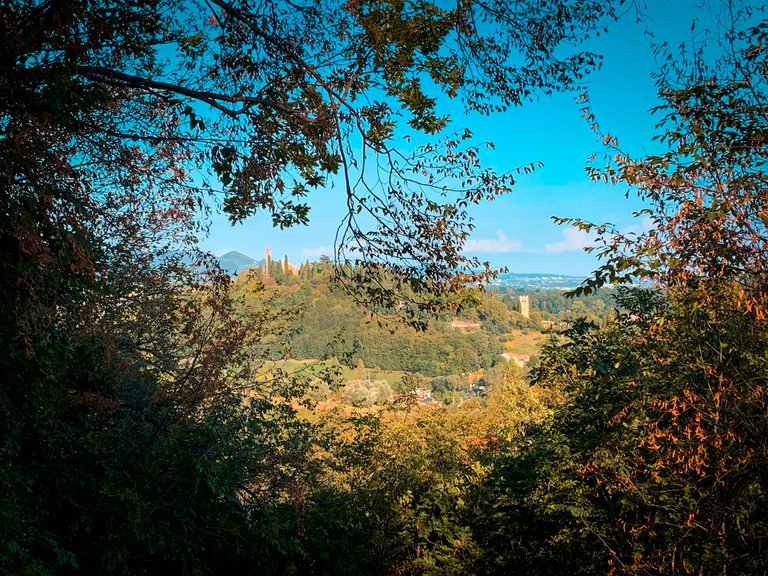 From there you can see the castle of San Zenone degli Ezzelini and just above the red church, which is also very beautiful, is worth a visit.
ITA
Da lì si riesce a vedere il castello di San Zenone degli Ezzelini e poco sopra la chiesa rossa, anch'essa molto bella, merita una visita.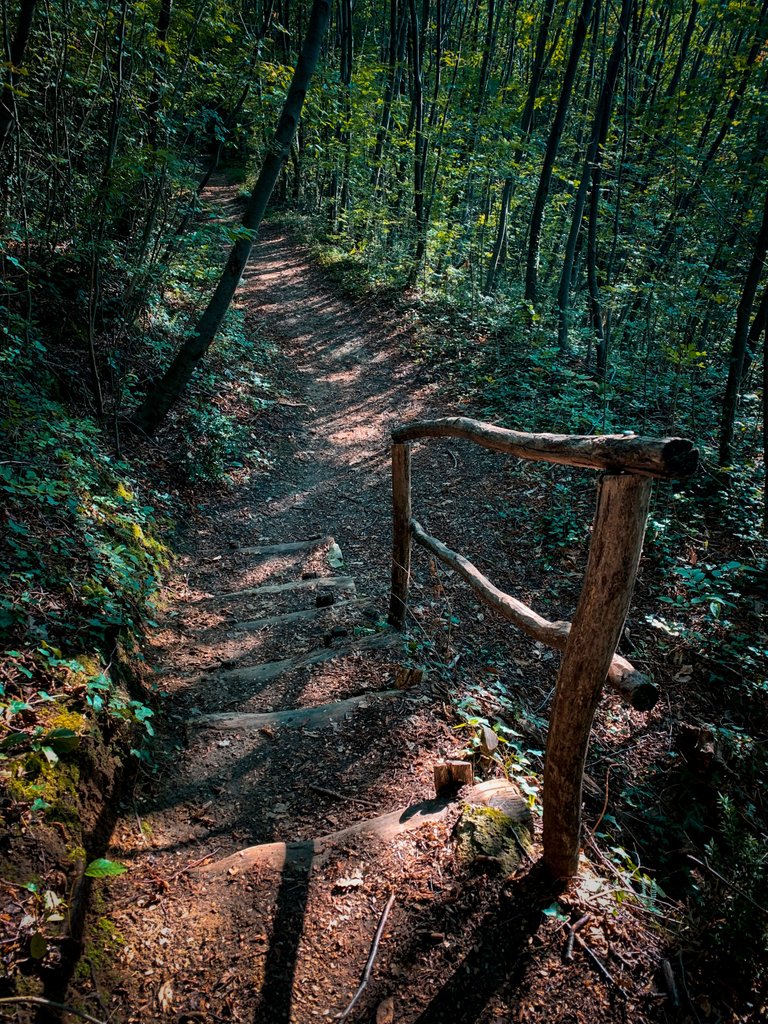 From an altitude of 369 meters it was time to descend in altitude to trace the path of return.
ITA
Da quota 369 metri era arrivato il momento di scendere di altitudine per rintracciare il sentiero del ritorno.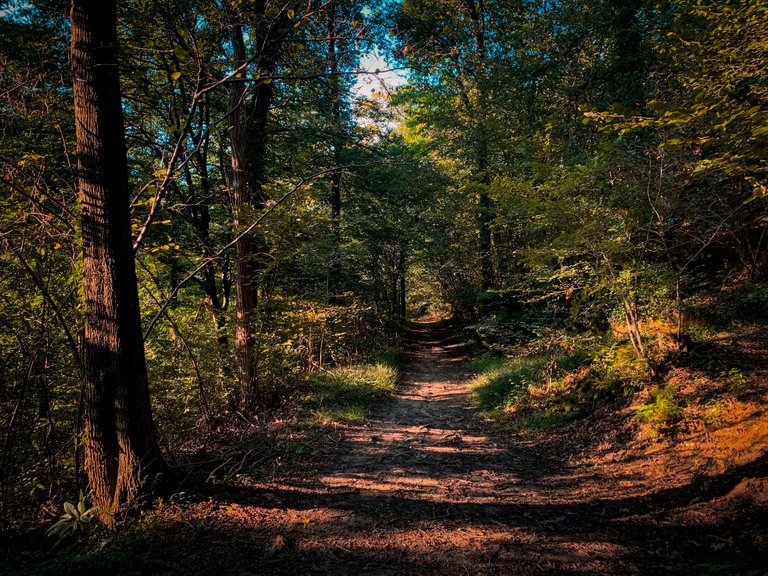 Another really beautiful stretch for the view of Mount Grappa, impossible not to stop to take some pictures.
ITA
Un altro tratto davvero molto bello per la vista sul monte Grappa, impossibile non fermarsi per scattare qualche foto.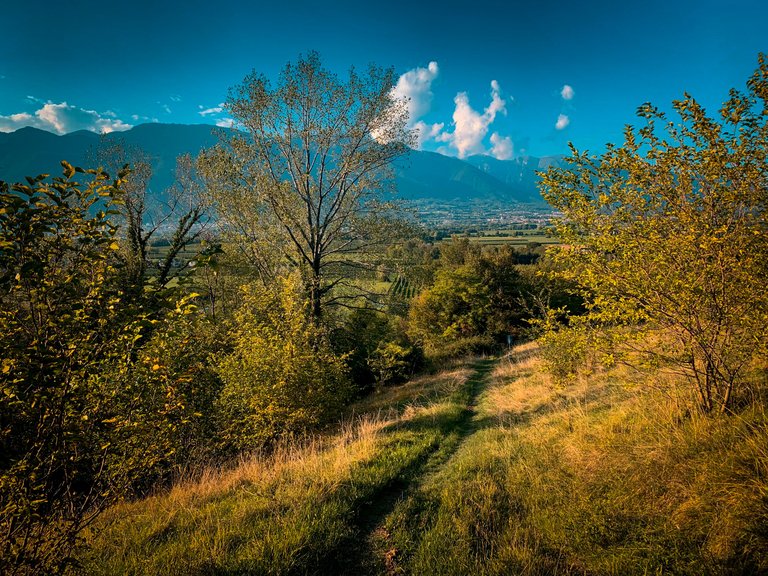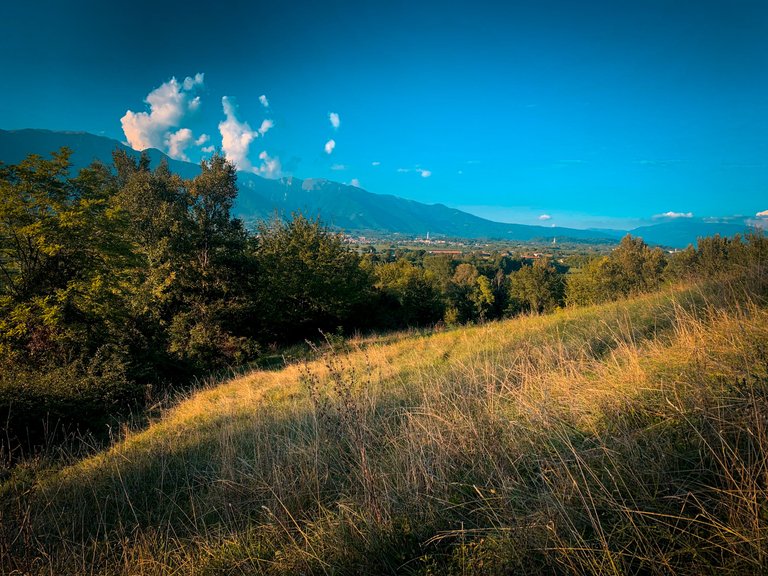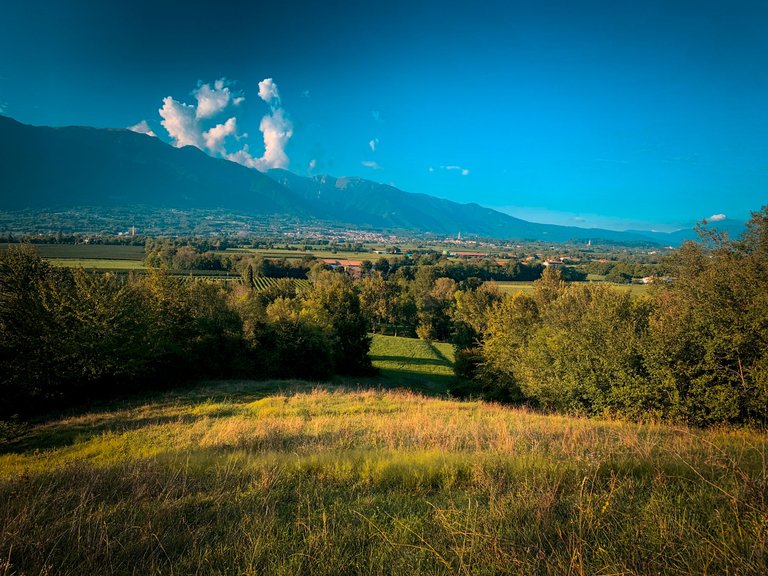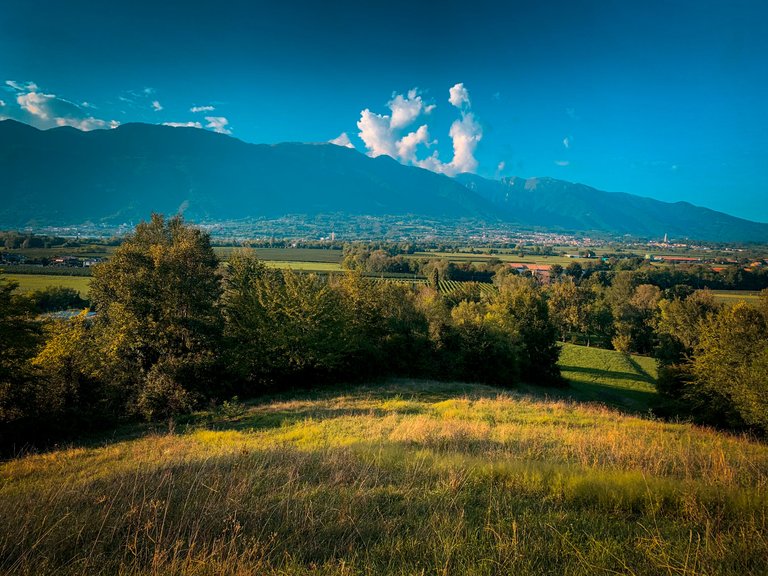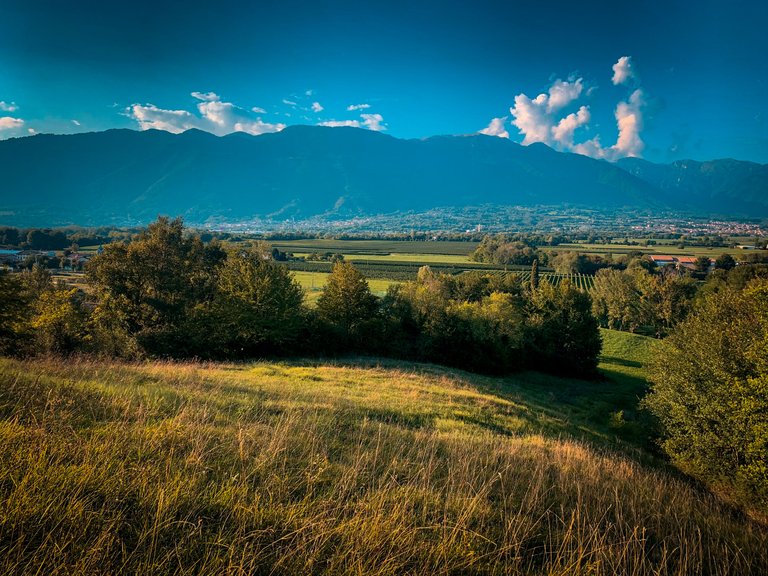 After a few minutes you reconnect with the path of the outward journey and thus ends a beautiful ring hike.
ITA
Dopo pochi minuti ci si ricollega con il sentiero dell'andata e si chiude così una bellissima escursione ad anello.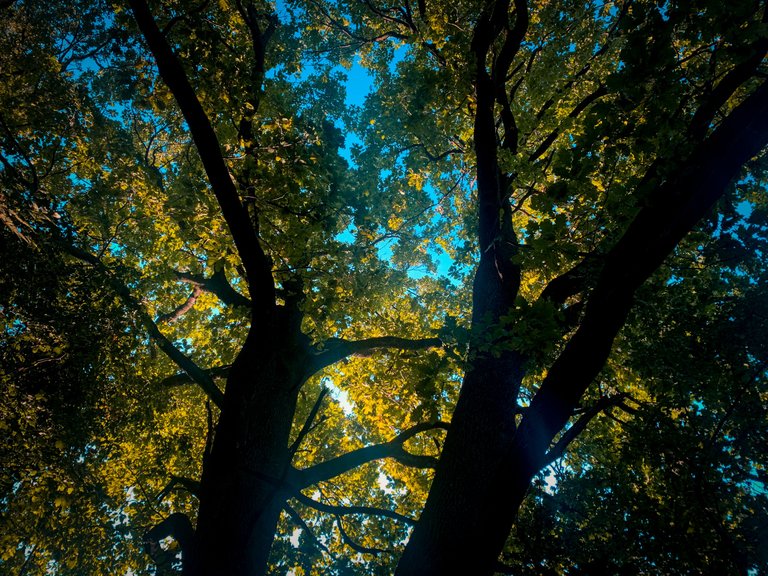 I hope you liked the post, I like the idea of ​​stimulating people to go out and discover interesting places near where they live.
In my opinion, seeing new places is inspiring and mind-opening.
I wish everyone to have a nice weekend!
ITA
Spero il post sia stato di vostro gradimento, mi piace l'idea di stimolare le persone ad uscire e scoprire dei posti interessanti vicino a dove vivono.
A mio parere vedere posti nuovi è stimolante e apre la mente.
Auguro a tutti di passare un bel weekend!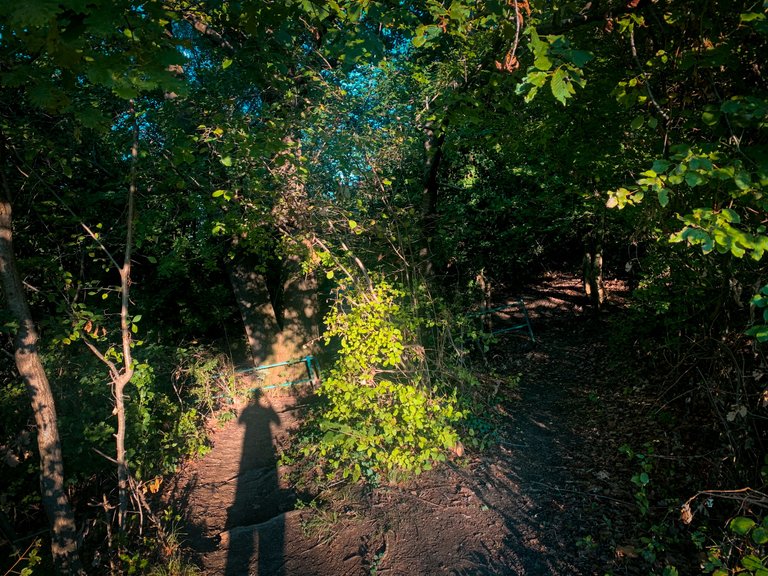 ---
---