A TED talk discusses human comfort levels with artificial intelligence systems; Commentary suggests that working from home was normal and expected for much of human history; An open access database contains metadata from 29,000 coronavirus studies and full text from 13,000; The TSA is now permitting larger bottles of hand sanitizer on flights, and Bruce Schneier argues that this is an implicit concession that the ban was never needed; and a Steem essay describing the Rhoeo Discolor, a plant that grows in South and Central America
---
Fresh and Informative Content Daily: Welcome to my little corner of the blockchain
| | |
| --- | --- |
| | Whatever gets my attention |
Links and micro-summaries from my 1000+ daily headlines. I filter them so you don't have to.
First posted on my Steem blog: SteemSTEM, SteemIt, SteemPeak*, StemGeeks.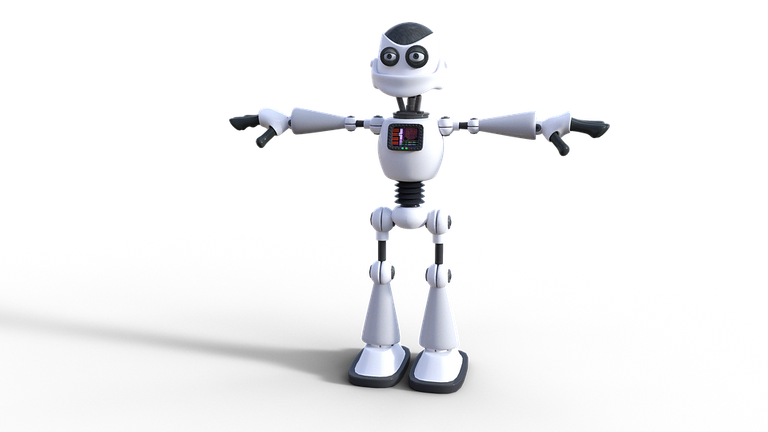 pixabay license: source.
A fascinating time capsule of human feelings toward AI | Lucy Farey-Jones - This ~6 minute TED talk was posted in April of 2019 and it came across the ted.com RSS feed on March 17, 2020. In the talk, technology strategist Lucy Farey-Jones talks about human perceptions about artificial intelligence that were revealed by a 1,200 person survey that was carried out by her firm. The survey asked participants to disclose their comfort levels with 31 different possible uses of AI. Of the 31 possibilities, the only two that a majority was comfortable with was using AI for package delivery and housekeeping. People were split with some possibilities, like AI lawyers or personal assistants, and they were against using AI for care in fields like nurses, doctors or child care. Interestingly, however, even the people who opposed use of AI as a personal assistant were likely to use tools like Google, Alexa, or Siri. Next, the speaker discusses generational differences, saying that younger generations are more excited about the possibilities arising fro AI, but also that they are least likely to think that, in the end, robots will end up replacing humans.


Working From Home Was the Historical Norm Until Recently - Subtitle: Working from home is proving to be the engine that will keep the economy going - This article points out that although it seems to be a foreign concept to modern generations, working from home was the normal and expected mode of business from the 11th century through the 19th, and that even diverse professions like merchants, artisans, bankers and monks engaged in the practice. The centralized office, it says, did not emerge until the 1960s when it was ushered into existence by centralized forces like governments and large, traditional companies. At present, the number of workers operating from home remains small, although recent research found that work from home grew by 159% between 2005 and 2017, with 41% of businesses now offering some form of work from home option. Additionally, Upwork's Future of Work report last year anticipated that 73% of businesses would have some employees working from home by the year 2028. Now, the coronavirus pandemic may be accelerating that trend and ushering in a movement of workers that takes us all back to our decentralized roots.


To spur new AI tools to fight coronavirus, tech leaders launch open database of scientific articles - The Allen Institute for AI has joined teams with other research organizations and launched the COVID-19 Open Research Dataset (CORD-19), an open access database including 13,000 full text documents along with metadata from a total of 29,000 documents relating to the novel coronavirus and COVID-19. The site says that the database will be updated weekly, and that each paper is represented as JSON object, in order to facilitate machine learning. Here are the research organizations, including the already mentioned Allen Institute:

Microsoft contributed its literature curation tools.
The Allen Institute for AI, one of the research institutes founded by the late Microsoft co-founder Paul Allen, transformed the content into a form that would be machine readable.
The National Institutes of Health's National Library of Medicine provided access to literature content.
The Chan Zuckerberg Initiative — the philanthropic vehicle launched by Facebook founder Mark Zuckerberg and his wife, the pediatrician Priscilla Chan — provided access to articles that have been posted on preprint servers but not yet peer-reviewed.
Georgetown University's Center for Security and Emerging Technology coordinated the initiative.

The database was created at the request of the White House's Office of Science and Technology Policy. -h/t Communications of the ACM: Artificial Intelligence


TSA Admits Liquid Ban Is Security Theater - After years of bans, the TSA is now allowing passengers to carry larger bottles of hand sanitizer onto flights, but also cautioning that security screening may take longer because the liquids will need to be inspected. Bruce Schneier argues that this action demonstrates his long-time claim that the liquid ban has always been about show, not security. He also quotes another essay which argues:

All over America, the coronavirus is revealing, or at least reminding us, just how much of contemporary American life is bullshit, with power structures built on punishment and fear as opposed to our best interest. Whenever the government or a corporation benevolently withdraws some punitive threat because of the coronavirus, it's a signal that there was never any good reason for that threat to exist in the first place.



Steem @lupafilotaxia:Organography and Plant Histology of Rhoeo discolor (Tradescantia spathacea) - This post discusses the organography of the plant, Rhoeo discolor, or Tradescantia spathacea. This is a South and Central American plant with green and purple leaves that is widely used for its ornamental value. According to the post, however, it may also have other desirable properties. In particular, it may help with headaches, act as an antibiotic, reduce inflammation, and even fight against tumors. The post says that the plant is native to Central America, with probable origins in Mexico. In addition to much more detailed descriptions, if you click through, you'll also find a number of original photographs of the plant. (A 10% beneficiary setting has been applied to this post for @lupafilotaxia.)


---
In order to help bring Steem's content to a new audience, if you think this post was informative, please consider sharing it through your other social media accounts.
This post will also appear on my pre-Steem blog, chescosteve.blogspot.com.
---
And to help make Steem the go-to place for timely information on diverse topics, I invite you to discuss any of these links in the comments and/or your own response post.
Beneficiaries
---
---
Sharing a link does not imply endorsement or agreement, and I receive no incentives for sharing from any of the content creators.
Follow on steem: remlaps-lite, remlaps
If you are not on Steem yet, you can follow through RSS: remlaps-lite, remlaps.

---
Thanks to SteemRSS from philipkoon, doriitamar, and torrey.blog for the Steem RSS feeds!