Good morning my Stem Geeks
In this opportunity I have good news for what we make life in this beautiful platform such as Stem Geeks, every day I will report on the changes of the Stem token, because every day it has been increasing little by little but with firm steps.
We are going to start talking about this great project of the platform, this beginning last year, uuff already a year !, where its contents are related to science, technology, engineering, mathematics (Stem), very fundamental areas for human progress and that every day it expands more, since it includes everything related to both technological research even in mathematics that each of these are linked.
The topics that you can touch on this platform are:
• Science
• Space exploration
• Gadgets
• Technological innovations • Technology
blockchain
• Programming and development
• Mathematics
• Artificial intelligence
• Machine learning
• Creator (ie Raspberry Pi and Arduino)
• 3d print
• Mobile phone technology
• Medical advances
• Robotics
• Computing
Hive Enginer Token Stem
Well now after a little introduction, let's talk a little about the value of its currency since the beginning of the month of November the value of 0.10 when on October 31 it was at 0.05 rising twice as shown in the graphs below.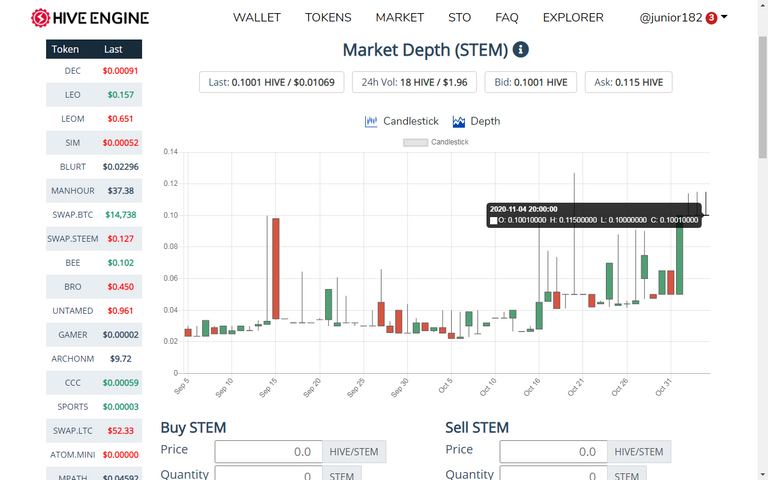 Screenshot from Hive Engine page
Token Stem 31/10/2020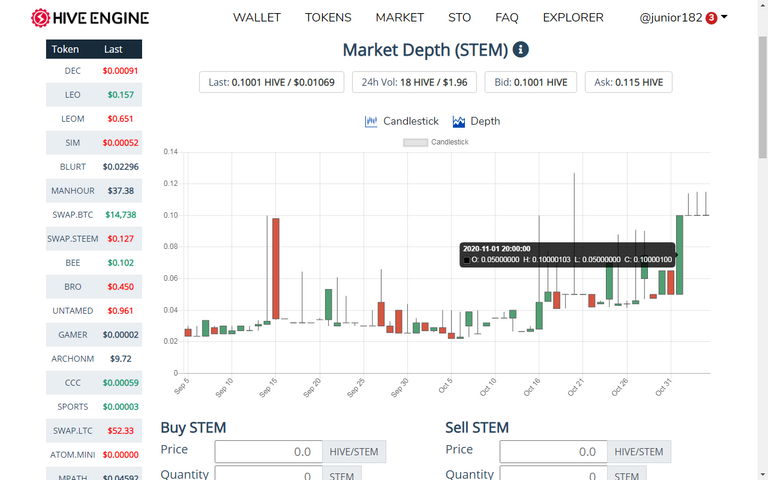 Screenshot from Hive Engine page
Way to win Stem
Performing Post
If you publish from the platform https://stemgeeks.net your rewards will be 100% author payments. If they are made using another interface you will earn 50% of author.
You can also promote your post by sending STEM tokens to null, in note put the link in your post.
Curing content.
Mining STEM Miners
You can buy it through the Hive Engine at a value of 18 hive.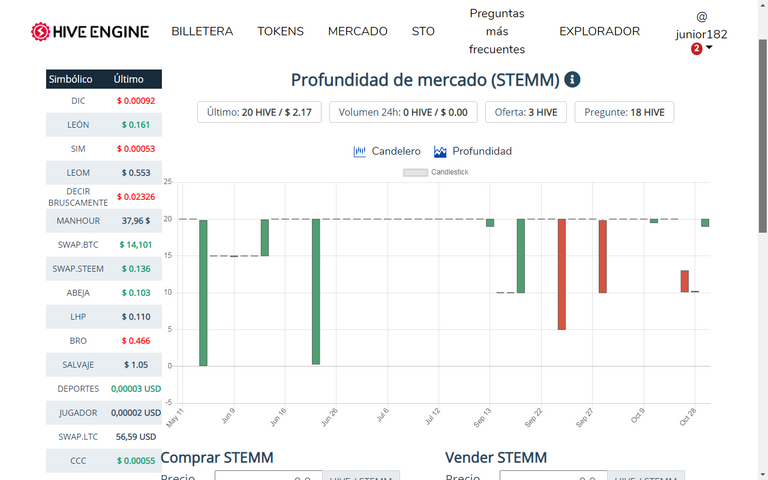 Screenshot from Hive Engine page
Posted with STEMGeeks