Hey All;
So this is my first official posting on the StemGeeks website. And I'm very excited about it. I'll be trying to post at least once a week that's the target that I'm setting for myself. So coming to the main topic now - Task Mate App.
Do you know that Google has recently launched a New App Named Task Mate (beta).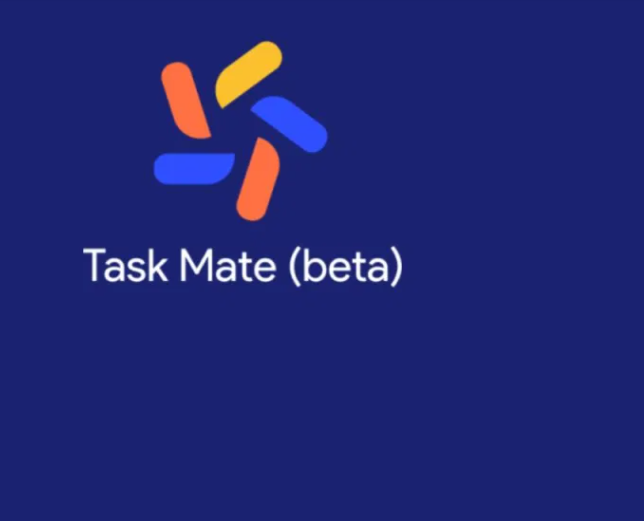 The App is currently available on Google Play Store & people who have the referral code can only download the App. Hence a handful of people/testers who have the referral code are able to explore/test the App.
The main Idea and as the App Name suggests - Task Mate - is all about completing tasks posted by businesses from around the globe and once the task is done you are paid for completing the work/task.
So What Are Different Tasks to be Completed
Here are some of the list of the different tasks that I could collect from different sources/web and Google App Store.
Clicking Pictures Of Restaurants & Other Places
Answering survey questions
Help with Translation Of Sentences From English to Other Languages
Pin Locations By Taking Their Pictures
Other Small Tasks Posted By Local Bussiness
Based on Individual preference they can assign the tasks for themselves. Complete the tasks in the stipulated time frame from anywhere & get paid in the local currency.
Task Mate Has a Wallet to Pay Directly To Your Account
The App has a Wallet that gets integrated with the third party third payment processor. There is a simple registration process to register your e-wallet or the account with the third party payment partner.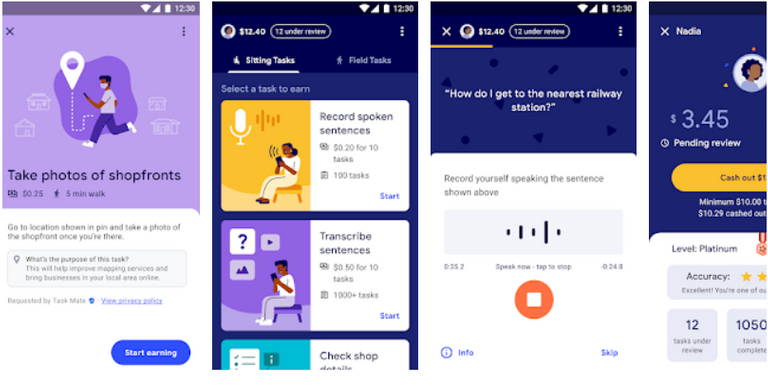 Once the wallet registration is completed and a person has completed numerous tasks. They can cash out the money in the wallet in their local currency by simply clicking the Cash Out Button on the Profile Page.
Simple & easy Isn't iT? Check the various tasks listed in App. Complete the task that you like and get paid in the local currency. What else do You NEED?
Is this App Task Mate - A door to Enter the Crypto World
Why I'm saying this because it becomes very easy for goggle to just integrate their e-wallet with other third-party payment vendors that have various cryptocurrency payments integrated into their services. Just imagine if this App - Task Mate is successful they can easily replace the local fiat currency with the payment in cryptocurrencies.
I know that this isn't only the way out for them to enter the Crypto Space. There are Ample ways to leverage Blockchain and Cryptocurrencies. But at least a step forward to try out new things if this App - Task Mate is Successful. Imagine if the App is successful and people demand to integrate/Pay in Cryptocurrencies then who knows we could see the major SHIFT happening.. Just my 2 cents here.
Have Your Say..
Did hear about Goggle Task Mate App? Do you think we could see e-wallets /payments in cryptocurrencies if the App is SUPER Successful and there is a lot of demand from people to have integrated?
Best Regards
PS:: Image Credits:: google play store,
Posted with STEMGeeks