Hey All;
As for finance, you have Leofinance. The same stands true for Technology we have StemGeeks.

Do you LOVE talking/reading about technology, Science, Artificial Intelligence (AI), Machine Learning, BlockChain technology, and so forth then StemGeek is the place to be at. For a detailed list of what you can post here at StemGeeks check out the post - What content to publish on STEMGeeks using the STEM tag
When it comes to technology and reading stuff online; I've my favorite portals. To name a few they are geeksforgeeks, techcrunch, mashable, cloudfare (for onlinesecurity) , howtogeek and many others.
I'll do a separate post on listing my Top5 picks and a brief talk about it i.e. what I look forward to looking at those websites.
Bought STEM tokens & PoweredUp
Off lately I had been buying STEM tokens. And so far have been able to buy close to 1.8K+ STEM tokens.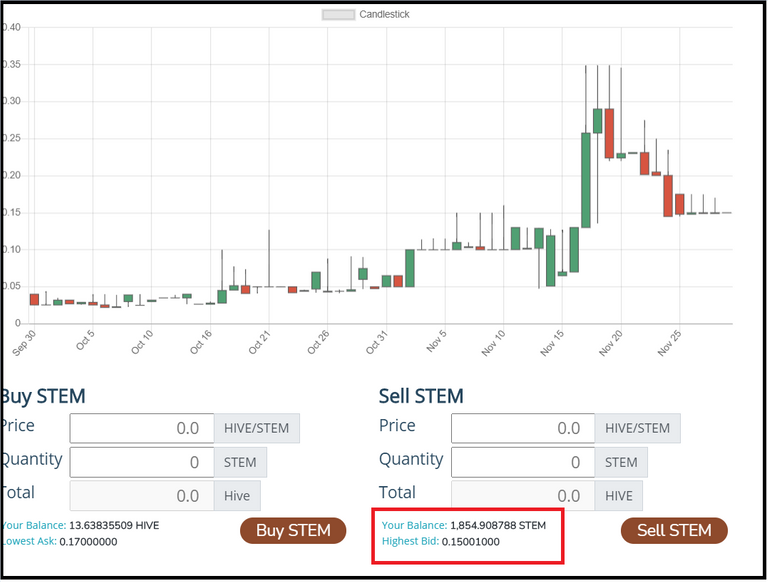 If you talk about the price at which I bought the tokens. Then I would say that it would say that it's a mix of prices and if I average it out it would be close to 0.2 HIVE approx. for 1 STEM token.
I love setting GOALs for myself and for the STEM token I have a GOAL to have 10K STEM tokens. This is just a start and will be working out my way to slowly and gradually achieve my GOAL to powerUp 10K STEM tokens.

So here's is to the GOAL for STEM token; PoweringUp 1.8K STEM tokens;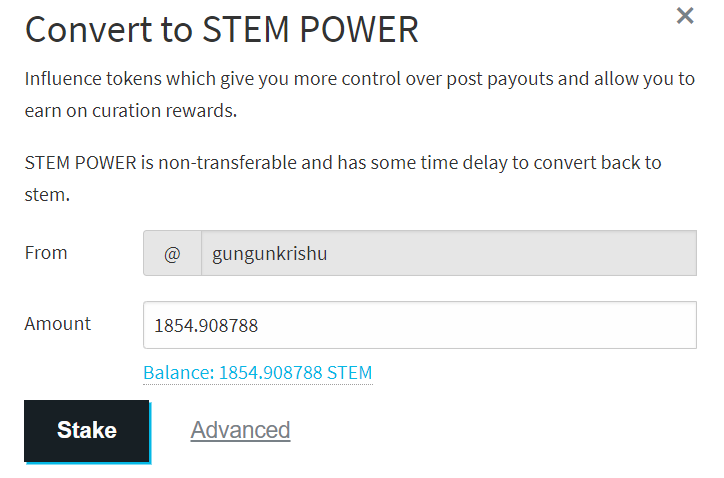 Finally, I poweredUp these STEM tokens from my main account as I didn't want to get into creating a different account and then maintain a separate account for curating/writing here on StemGeeks. Just didn't want to get into all these hurdles and want things to be simple.
STEMGeeks & the Uproar
I would say that StemGeeks have already created a lot of changes that we have started to see a good momentum on the platform. From Burning the STEM tokens on a weekly basis to shifting to Linear rewards curation all has been implemented and is fully functional.
Check the recent Weekly STEM token Burn Report - STEMGeeks burn report - 32% burned this week
And following is the Stats tied to the STEM token economics;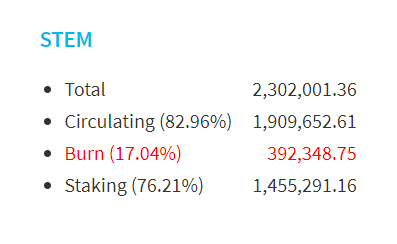 Just check the numbers on the staked tokens which is 76%+ STEM tokens staked from the circulating supply; that's quite impressive.
As far as I see StemGeeks is poised to surge. It has everything that is required for an upcoming technology platform that is associated to Blockchain. StemGeek has a unique USP; where we have content tied associated with technology & everything around iT. As I said at the beginning of the post;
For Fiance its

For Technology its

Have Your Say...
What are your thoughts on the StemGeeks & its token STEM? Did you buy some STEM tokens at a cheaper price? And what are your thoughts on the STEM token economics? Let me know your views on the comment box below.
Best Regards
Posted with STEMGeeks