"Das Leben ist Liebe, und die Frucht dieser Liebe ist Frieden. Das ist die einzige Lösung für alle Probleme dieser Welt."
(Mutter Teresa)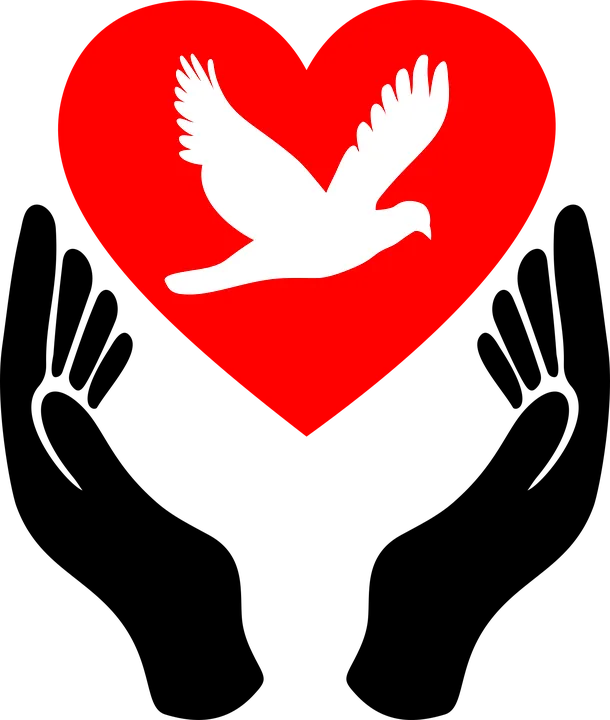 Bildquelle - pixabay
Liebe Freunde der Liebe und des Friedens,
die Endrunde des JANASILVER LOVE AWARD 2020 hat begonnen. Von nun an seit ihr am Zuge und könnt in der Endrunde beim Jahrespreis der Liebe 2020 bis zum 22.12.2020 23:59:59 MEZ aus den Teilnehmern, die sich für die ab jetzt beginnende Endrunde qualifiziert haben und die nachfolgend noch einmal genannt werden, im Kommentar durch ein upvote eure Stimme abgeben.
Wie lange dauert die Endrunde
Die Endrunde für den JANASILVER LOVE AWARD - den JAHRESPREIS DER LIEBE 2019 - dauert 12 Tage - sprich bis zum 22. Dezember 2020 23:59:59 MEZ. In dieser Zeit könnt ihr Eure Stimme für einen der Kandidaten auf den Jahrespreis der Liebe abgeben.
Wie oft darf ich für einen der Kandidaten voten?
Jeder Nutzer hat nur eine Stimme, die er abgeben kann. Doppelaccounts von ein und demselben Nutzer dürfen keine Stimme abgeben. Sollten sie es dennoch tun so wird auch die Stimme des Erstaccounts ungültig, da eine solche Praxis der Stimmabgabe den elementaren Regeln der Liebe zu widerläuft. Ehrlichkeit, Achtsamkeit und Erkenntnis sind nun mal zentral Aspekte der Liebe, die neben der Fürsorge auch bei der Stimmabgabe Beachtung finden sollten.
Was passiert, wenn zum Schluss der Endrunde zwei oder mehr Kandidaten dieselbe Zahl an Stimmen auf sich vereinigen?
Für den Fall, dass zwei Teilnehmer am 22.12.2020 um 23:59:59 MEZ von Euch jeweils gleichviel Stimmen bekommen haben, so erfolgt vom 23.12.2019 8 Uhr bis zum 23:12:2019 23:59 eine Stichwahl zwischen den Kandidaten für den Jahrespreis der Liebe, die von Euch jeweils gleichviel Stimmen auf sich vereinigen konnten. Sollte zum Schluss einer solchen Stichwahl immer noch kein Sieger feststehen, so wird das Los entscheiden.
Wer sind die Teilnehmer an der Endrunde für die ich meine Stimme abgeben kann?
Die Teilnehmer, die sich für die Endabstimmung qualifiziert haben und für den oder die ihr Eure Stimme abgeben könnt sind in zufälliger Reihenfolge:
@balte
@travelove
@thedeadfrog
@elkezaksek
@chriddi
@kuttmoped
@frantastic
@woe-is-meme
@schmidi
@zeitgedanken
@fotogruppemunich
@winmental
Dr. Markus Krall
@louis88
@leroy.linientreu
Wie kann ich meine Stimme für einen der Kandidaten abgeben?
Sobald Du für Dich herausgefunden hast, wer Deiner Meinung nach den Jahrespreis der Liebe 2020 kriegen soll - sprich den JANASILVER LOVE AWARD - kannst am Ende dieses Beitrages durch ein Vote auf den Namen im Kommentarbereich eines der Kandidaten diesem Deine Stimme geben.
Bitte beachte, dass Du nur einmal stimmen darfst! Überleg Dir also gut, wem Du Deine Stimme gibst! Mehrfachstimmabgaben führen zur Ungültigkeit aller deiner abgegeben Votes.
Kostet die Teilnahme bei der Stimmabgabe zum Jahrespreis der Liebe etwas?
Nein - dein Vote ist kostenlos. Du gehst Durch deine Stimmabgabe keine Verpflichtungen ein. Du signalisiert lediglich durch Deine Stimmabgabe öffentlich, wer Deiner Meinung nach sich um die Liebe, den Frieden und die Freiheit in der Menschheitsfamilie besonders verdient gemacht hat und aus Deiner Sicht daher den JAHRESPREIS DER LIEBE verdient hat.
Was bekomme ich für meine Stimmabgabe?
Dank und Anerkennung für Deinen Teilnahme sind Dir sicher.
Unter allen Teilnehmern, die auf den Sieger der Endrunde gevotet haben, werden insgesamt 3 x 5 µlove von mir verlost. Voraussetzung für die Teilnahme an der Verlosung beim Siegervote ist ein vorheriger 100 Prozent upvote dieses Beitrages von Dir.


Was gewinnt der Sieger des JAHRESPREISES DER LIEBE?
Der Preis für den JANASILVER LOVE AWARD setzt sich wie folgt zusammen:
Der Preiskorb für den JAHRESPREIS DER LIEBE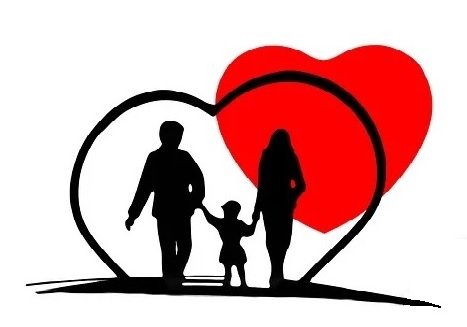 Be a member of the human family of love freedom und peace
Bildquelle: Pixabay - modified by @indextrader24
Hier geht´s zum neuen Family Token
Der Gewinner wird Mitglied der Familie der Freiheitsfreunde und der Liebe und bekommt einen FAMILY TOKEN, der auf der Steemengine hinterlegt ist und bislang nur @balte , @zeitgedanken und den letztjährigen Sieger des Jahrespreises der Liebe @crypto-pixie verliehen wurde und von @janasilver in diesem Jahr auf der steem-engine ins Leben gerufen wurde. Mehr Informationen zum FAMILY TOKEN findet ihr unter folgendem Link
Dem Preiskorb für den Jahrespreis der Liebe 2020 werden von mir zudem folgende Bestandteile hinzugefügt. Der Sieger bekommt neben dem seltenen FAMILY TOKEN 0.1 Anteil am Baltengold (der im zurückliegenden Jahr nur mit Preisen von weit über 100 Steem verfügbar war und so gut wie gar nicht gehandelt wird).


Ob der liebe balte wie auch @seo-boss, wie bereits im letzten Jahr, jeweils einen UNIQUE Token und einen BALTENGOLD Token für den Preisträger stiften werden wissen wir nicht. Wer aber zusätzlich den Preiskorb füllen möchte möge dies im Kommentarbereich entsprechend anmerken.
Bislang gibt also neben 1 FAMILY TOKEN für den Sieger der Endausscheidung noch 0.1 BG (Baltengold). Zudem stiftet @indextrader24 noch ein Sixpack des BEER TOKEN.
Des weiteren ist der Preis mit 1000 Mikro-LOVE des JANASILVER-LOVE Projektes dotiert, dass sich für den Frieden, die Liebe und die Freiheit der Menschen in dieser Welt einsetzt. Auch dieser Preis wird vom @janasilver Love Projekt zur Verfügung gestellt.
Wer Mitglied des FAMILY TOKEN CLUBS ist und einen ganzen FAMILY TOKEN sein eigen nennt dem steht als Preisträger des Jahrespreises der Liebe eine kostenlose augenärztliche Versorgung durch meine Wenigkeit für den Rest meines Lebens, soweit sie sich auf auf von mir erbrachte ärztliche Leistungen bezieht (exklusive der Kosten für möglicherweise erforderliche Medikamente oder ärztliche Leistungen von Drittanbietern, wie z.B. Operationen, externe Diagnostik usw.) zu.
Dieses free-eye-doc Paket kann natürlich durch andere Mitglieder der Menschheitsfamilie weiter nach belieben durch andere Pakete von Euch ergänzt werden.
Eurer Phantasie sind dabei keine Grenzen gesetzt. Ich fände es gut wenn Ihr Euch ebenfalls auf die ein oder andere Art und Weise dabei mit einbringt - natürlich stets freiwillig und jedem wie er kann.
Dazu gibt es die JANASILVER LOVE VIP CARD - die Karte die den Eigentümer der JANASILVER LOVE VIP CARD als einen Menschen ausweist, dem die Werte der Liebe besonders am Herzen liegen - jene die aus Achtsamkeit, Fürsorge, Verantwortung, Erkenntnis, sowie Frieden und Freiheit bestehen. Diese wird derzeit durch den FAMILY TOKEN von @janasilver repräsentiert.
Die JANASILVER LOVE VIP CARD wird herausgegeben von @janasilver - zunächst virtuell in Form des FAMILY TOKEN. Das Projekt selber ist noch in der Planungs- und Entwicklungsphase.
JANA SILVER LOVE AWARD - ZUM ZWEITEN MAL AUF DER CHAIN - DER JAHRESPREIS DER LIEBE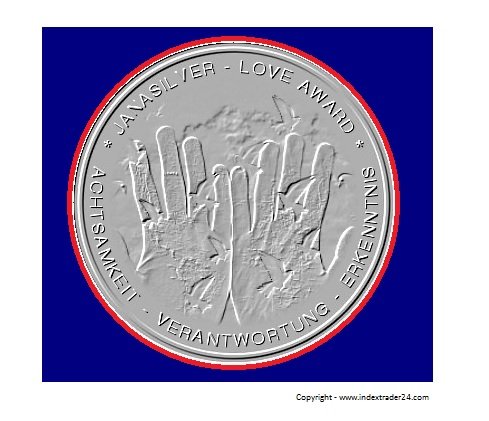 JANASILVER LOVE AWARD mit roter Abgrenzung auf königsblauen Untergrund - ALL RIGHT RESERVED
WICHTIG!
GEBT VON NUN AN EURE VOTES IM KOMMENTARBEREICH FÜR EUREN FAVORITEN FÜR DEN JANASILVER LOVE AWARD 2020 ab.
Weitere Informationen zum Jahrespreis der Liebe erhaltet ihr unter anderem unter folgenden Links:
https://www.palnet.io/deutsch/@janasilver/ein-erster-medaillenentwurf-fuer-den-janasilver-love-award-2019
SEND with LOVE!
PEACE!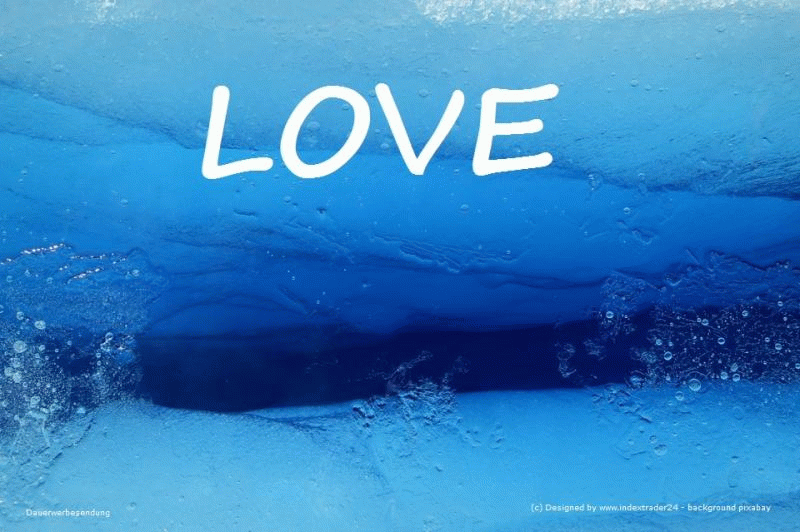 Hinweis auf mögliche Interessenkonflikte:
Der Autor dieses Beitrages ist Herausgeber des JANASILVER LOVE TOKENS. Dadurch besteht die Möglichkeit eines Interessnkonfliktes. Der JANASILVER LOVE TOKEN besitzt gegenwärtig keinen inneren Wert, zumindest nicht mehr als jenen, welche der freie Markt dem Merkmal der Liebe zuweist. Der LOVE Token ist ein Satire- und Dankeschön Token ohne Anspruch auf irgendeine Geldfunktion.
WICHTIGER HINWEIS: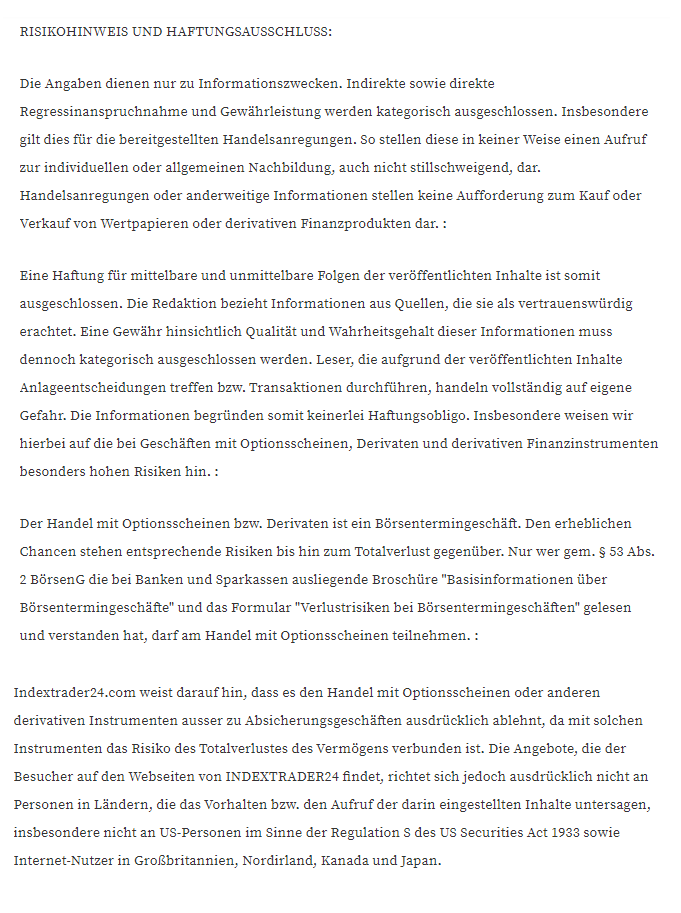 Bitte beachten Sie die im folgenden Link hinterlegten Hinweise zum Risiko und Haftungsausschluss:
https://indextrader24.blogspot.com/p/allgemeine-geschaftsbedingungen.html