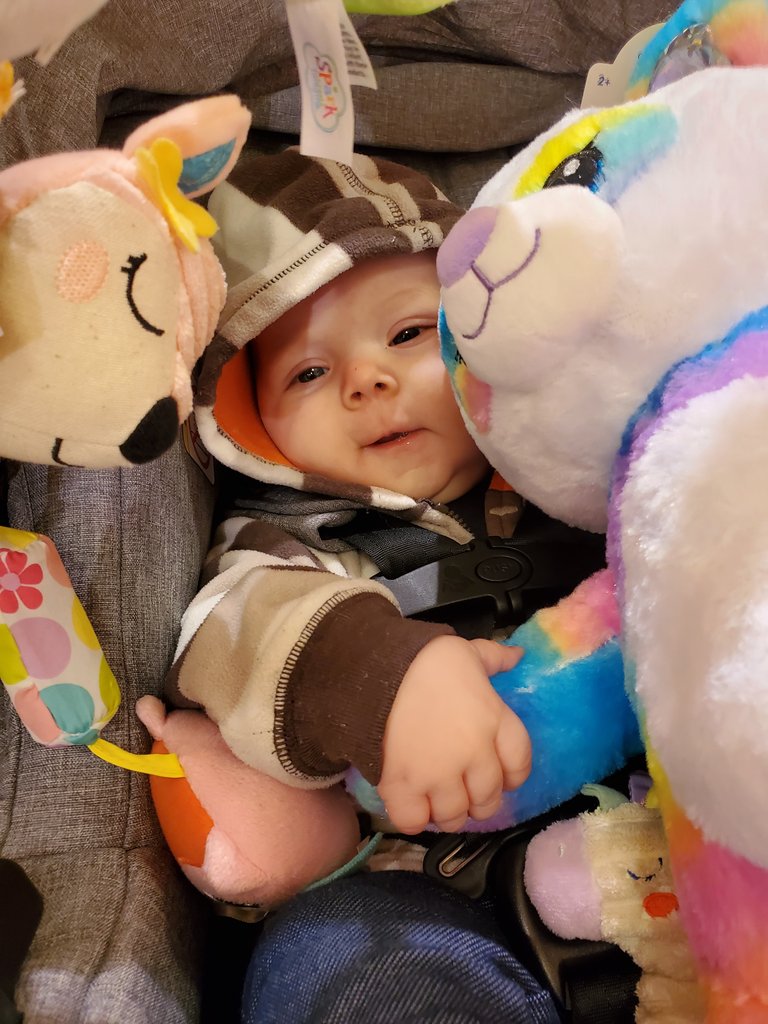 Wynter's first Build-a-Bear
I'm so in love with my great-granddaughter, Wynter. This whole experience of being a great-grandmother is over the top. I love watching her develop and experience new things. I'm not sure why this one tickles me so much, but she does and I am fascinated as she grows and adds to her achievements (like two bottom teeth already at four months or rolling over already!).
I think this fascination stems from knowing that many don't get to experience having great grandbabies at the young age of 58. I feel greedy and I want more of the experience. I ask for photos and videos from her mom, my granddaughter, as often as I can get them. I jump at every opportunity to go visit or take them out to lunch or shopping.
The people who don't have grandchildren, they don't know this new level of wonderment at meeting great grandchildren! I look at her and think of the world she is growing up in and I pray daily for her future. God bless this generation of kids, grandkids and great grandkids.
We never really think this far into the future when we begin our families. We looked at and consider our grandparents and even aunts and uncles as old. I don't feel old (other than the aches and pains of this body) but these young parents won't know for a long time to come what being grandparents feels like or why they are so special to us.
Cherish these times. We have only today to live in the present. Today is a gift from dawn to dusk.
Lo, children are an heritage of the Lord : and the fruit of the womb is his reward.
Psalms 127:3 KJV
This is my five
minute freewrite using prompt they don't know hosted by @mariannewest
Twitter handle is:
@wandrnrose7
gab Handle:
@wandrnrose7
MeWe Handle
@wandrnrose7
Please add me if you are also on these sites! ❤