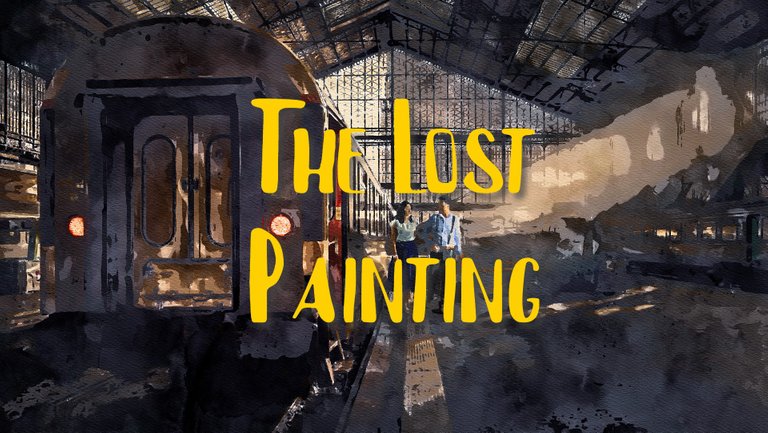 Photo credit
This is the continuation of my short story The lost painting.

With many ups and down Riko never gave up his ambitious dream to see himself at Louvre Museum Paris, the heart of modern art. He kept his artistic hope alive despite all the odds in his life through sketches and watercolour as he couldn't afford costly materials which he needed for oil painting on a canvas.
Like this, many years passed and he had completed his secondary education (12th) which brings him to the Noida city, the place where he belonged. He started his graduation in one of the colleges in Noida being on a rent house, as his uncle had already sold his parents flat years earlier. He wanted to join the fine art colleges to live his dream but had no enough resources or no one to support him. His friends keep suggesting him to join the army or be a local inspector putting real efforts into it and need to quit his pipe dream.
(End of five minutes)
Riko on the other hand neither argued with them nor tried to explain the situation but on the contrary, worked hard and tried for a part-time job to support himself. He got one right after weeks but somehow his insufficient earnings at the kids' art school were only enough for his study and his daily needs. He still couldn't afford the materials he needed for his art which he badly wanted.
He was igniting the flame of his dream through the resources he had, the same old watercolour. He would stay awake in the midnight with the lights on and sometimes candles and his artwork. Three years passed, he finished his college and with the help of some of his friends opened a creative art school within a few months for his daily living.
He was an eager beaver and never felt the need to reveal his secrets until he met Agnes.
To be continued...


My freewrite for Day 940: 5 Minute Freewrite: Monday - Prompt: inspector by @mariannewest, the link can be found here
I am razeiv,
Short stories writer, an art lover
from NorthEast, India.


created by @derangedvisions