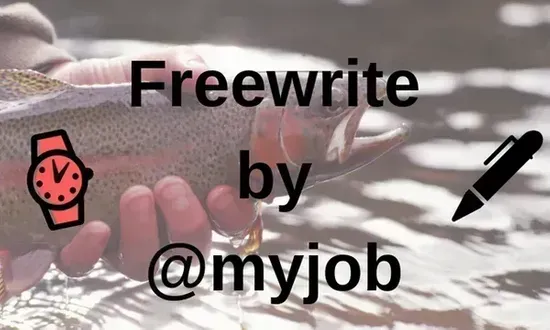 This is my post for #freewrite weekend prompt describe a typical commute hosted by @mariannewest
I will try to describe a typical commute that I do every day. I leave the house just after sun -up and if I did not get ice the day before, I drive across town to the fish house. Once there I fill my coolers with ice. Then I drive to a boat ramp. Park in the boat prep area, get out of the truck and unhitch my boat from the trailer, I then take the bowline, letting a little slack in it, I wrap it around the brace that holds the winch. I go to the stern and put the plug in the boat. I hook the wires together that go to the fish-finder and put the motor on shallow drive. I go back to the truck and back the boat down the ramp, I hit the brakes and let the boat slide off of the trailer. The bowline stops it from floating away.
I pull the boat far enough back on the trailer for me to get in it. I push it off of the trailer and up to the dock where I tie it, climb out, get back in the truck and drive it to a parking spot.
On days I fish, I do all of this in reverse. I go back to the fish house to weigh up my catch, get ice then drive home.
I put 25 pigfish traps back in the river, but this time I took them south of town. I did not run them yesterday because of all of the rain we have been having. I got up this morning and said rain or no rain I was going to run them.
I picked up the first 7 traps and only had 4 bait, they were the farthest ones to the south. I went north and the first 2 traps I only had one pigfish. The next trap had 25 and the next 2 caught good then nothing, it was like this on each line, so I made a bunch of lines of 3 running east to west.
I caught 160 bait, I am so happy that my husband no longer needs to catch bait for both of us. I put my bait in a holding pen and fed them 2 crabs.
I have 6 crab traps in the water but only caught 4 crabs that I could keep. Now I need to keep moving the crab traps until I find a place that has crabs.
And that is a typical day.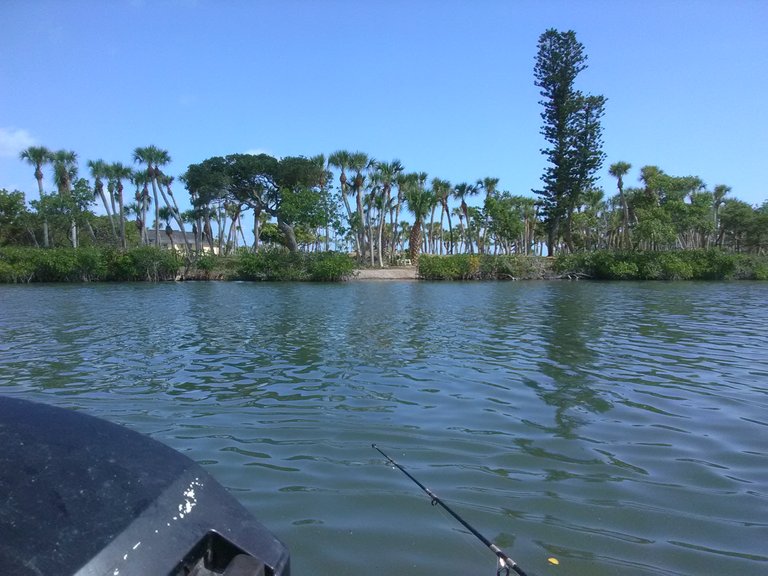 You or I can not do this BUT, if you have enough money, you can clear the mangroves. This is the house Prince Charles used when he came here to play polo. They will not let us fish here when he is staying there.