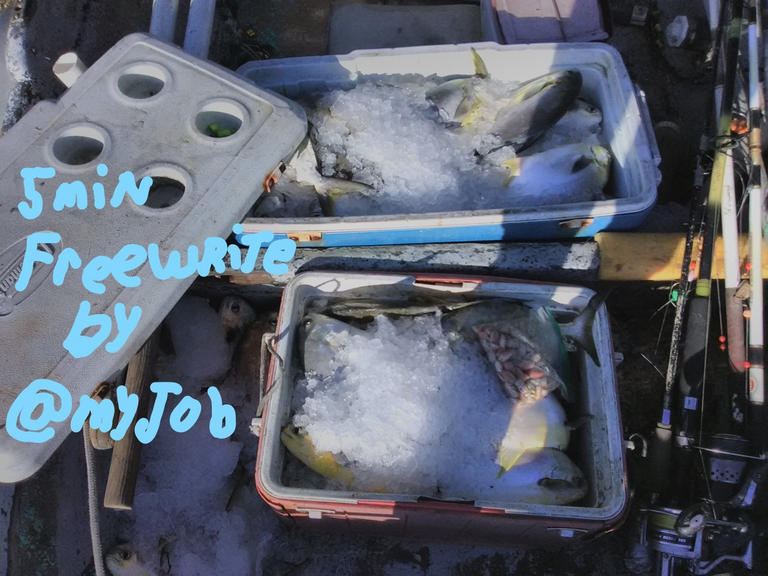 This is my post for #freewriters Sunday prompt standing at the window hosted by @mariannewest
I did not fish today and I am not going tomorrow either!!! Thankfully the wind is going to be blowing too hard. My daughter asked if I could take her son to the dentist tomorrow so I will do that for her.
My husband went up the creek again today, he caught 150 pounds of mullet and 10 pounds of goats. So that is a little money and every little bit helps. Since I hurt my back I can no longer throw a cast net or I would be up there, too.
My husband hasn't hunted in the last 5 or 6 years, I wish he would start again. I remember one time I was standing at the window doing dishes and a hog came into our backyard. I told my husband it was out there and he got his shotgun, slipped out the back door and stood on the porch, and shot it. I had never watched him shoot one and it amazed me that it fell right where it was standing. I thought it would take off running or go a few feet, nope it just dropped and was dead.