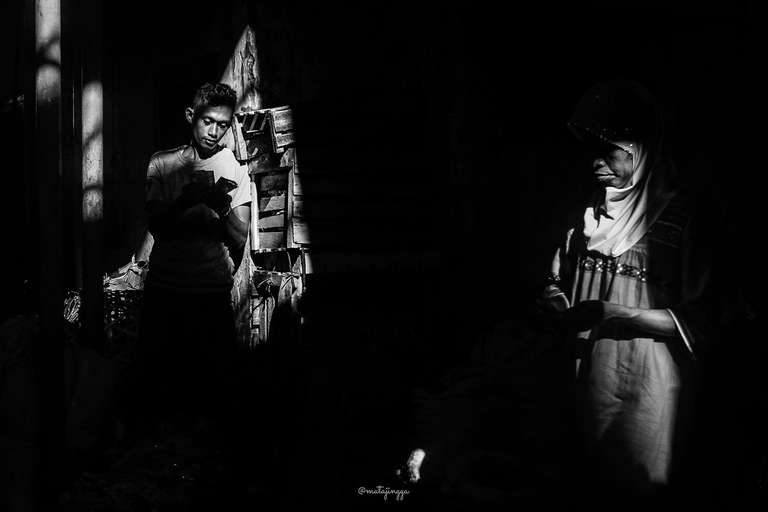 This is my post for freewrithouse A picture is worth a thousand words
What I see
I see a young boy counting his money, behind him are crates stacked against a wall. It is dark and they are outside. Light from inside shines through a window. An elderly man maybe the boys' father looks on.
What I feel
I feel love and pride from the old man a sense of accomplishment from the young boy.
What I think is going on
The young boy has been working after school and saving his money for his first car, the same car his father had saved for when he was this same age. His father is thinking he could have given his son the car but he knew by making him work for it and save the money would be a good lesson and it would be more appreciated. The father did not want the money but watching his son count it out filled his heart with pride as he had never felt before. At that moment the father knew what he was going to do with the money. He was going to invest it in his sons' name. When his son gets married he will give it to him.