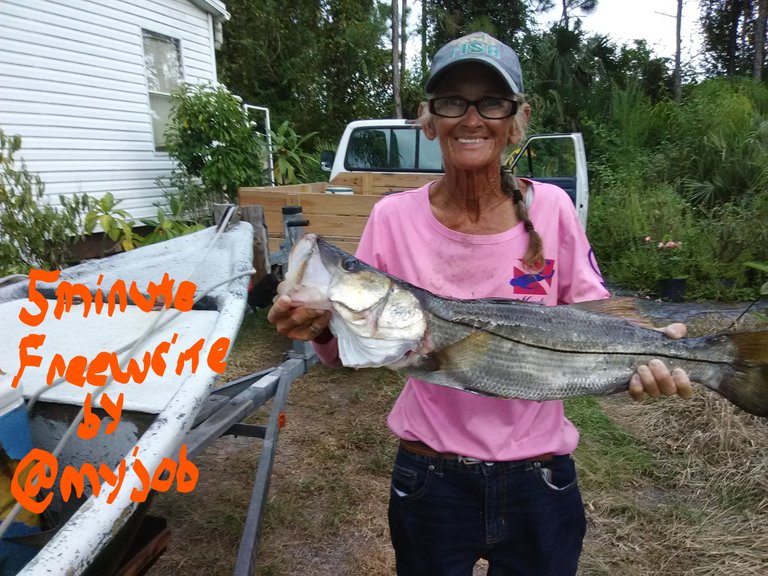 This is my post for #freewriters Tuesday prompt scrape hosted by @mariannewest
My husband said since the price of mullet was so low he would go catch some for us to can and freeze some roe. that did not go so well for him. He caught one mullet with roe and one that had already spawned, so he threw them back and thought he could change plans and maybe scrape up a few more shrimp either for us to freeze or if he caught enough he could sell them to at least pay for his fuel. He caught 13 shrimp.
We have had times like these in the past but it has always been in February, I am hoping this year we can put all of this behind us and catch in February. Time will tell.
I have been waiting for the older people to all get their vaccines before we get ours, but now I am worried about getting it at all. Our daughter is in healthcare and her boss is in bio-something I am not sure of the name but he has several degrees. He has his morning coffee at a little place that only a few people go and they are all in the medical field. A stranger showed up and sat down, some of the people started talking to him, and since he is a Bio-something ( I am sorry I can not remember what they are called) he was telling them that he will not get the vaccine, he says they have nano-bots in it and they can change your DNA and women of childbearing years should not take it. I googled what these nano-bots are and I did not like what I read so now I do not know what to do. Stay isolated or take the chance of getting covid.
I did a google search on nano-bots.
This is one of the things I read: Can nanobots control you?
Mind control is a reductive process in which a man is reduced to an animal, machine, or slave. Nanobots can be used as mind control weapons and can lead to digital slavery
But then I read this: Can nanobots cure cancer?
The nanobots travelled through the bloodstream, targeted the blood vessels around cancerous tumours, and released blood clotting drugs to cut off the blood supply to the tumours. According to the study, the treatment was successful in shrinking the tumours and inhibiting their spread.
And this: Can nanobots be removed?
Many researchers are looking into creating nano-scale robots ("nanobots"), for the purpose of undertaking tasks where only robots on the nano scale can be used, such as inside the human body. ... In case of failure or malfunction, a small EMP or an MRI could be used to deactivate the nanobots.
So do you see why I am torn?