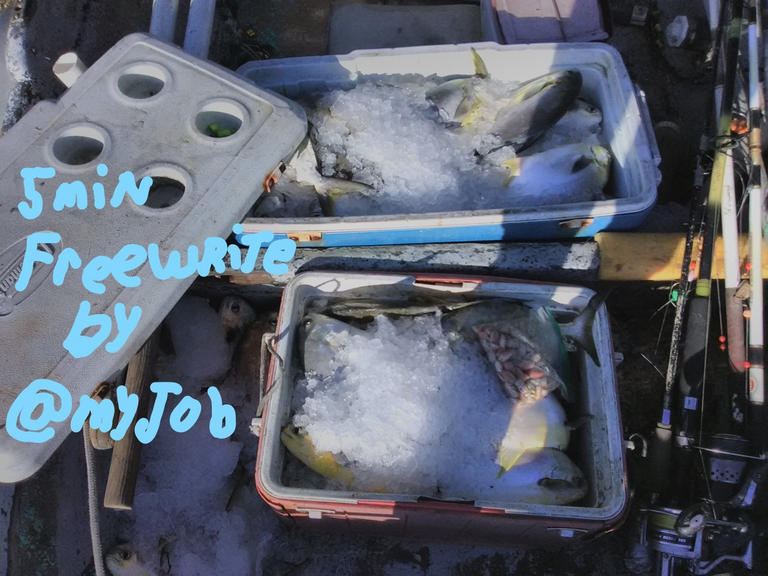 This is my post for #freewrite Saturday prompts
cheery ugly patterns
slender waist
utter silence
thick runner of carpet
glittering lights shining down
slow rotation
Hosted by @mariannewest
I feel like I am stuck in this cheery ugly pattern I started my day with a positive attitude, I was going to catch fish today. My husband went up the creek to catch mullet and goats. I drove to Round Island. The wind was supposed to blow today but I did not care, I need to catch something.
I get to Round Island and it is not blowing I was excited thinking about having a good catch. I idle out of the channel and turn north I get just offshore of the Hell Holes and skipped a pompano, I anchor and throw all six rods out. Then sit my slender waist down and in utter silence I wait and wait and wait. After about 15 minutes I check my baits, they are all gone, the little fish we call pickers ate all of my bait. I rebait everything and check them in 5 minutes, again they are all gone. So I need to move.
I go 2 miles to the north but do not find anything so I go back to where I skipped the fish and before I got there one skipped. I anchored and it was like a slow rotation of earlier the little pickers ate all my bait. I moved several times and found the same results.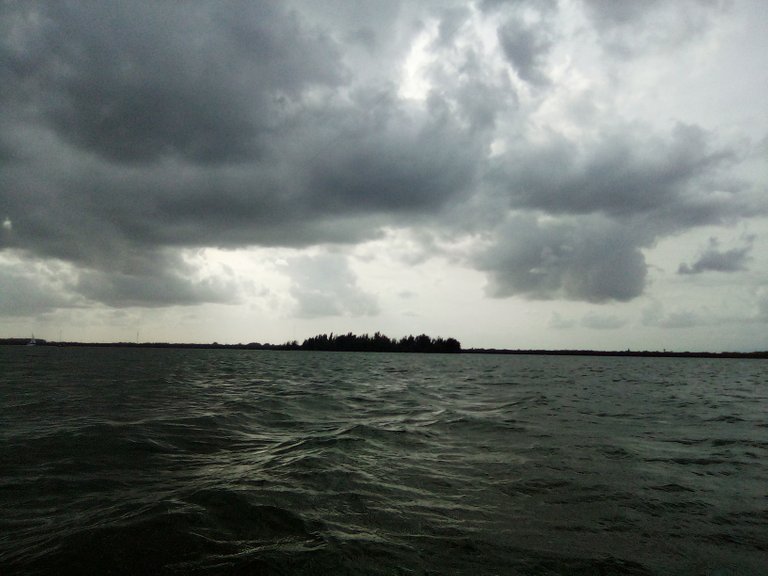 The wind was blowing, it was cloudy but had bits of glittering lights shining down so I stayed until 3 in the afternoon, moving in all depths of water but could never get away from the pickers
I was wishing that I was in a calm cove and a piece of thick runner of carpet to lay on and take a long nap.
I get home and tell my husband I did not catch anything and he says to me "I have been keeping track, you have fished 13 days and caught 4 pompano and now the 100 pounds of mullet I caught goes to paying for the fuel you burned". He has a way of making a girl feel worse than she already feels.